5
minute read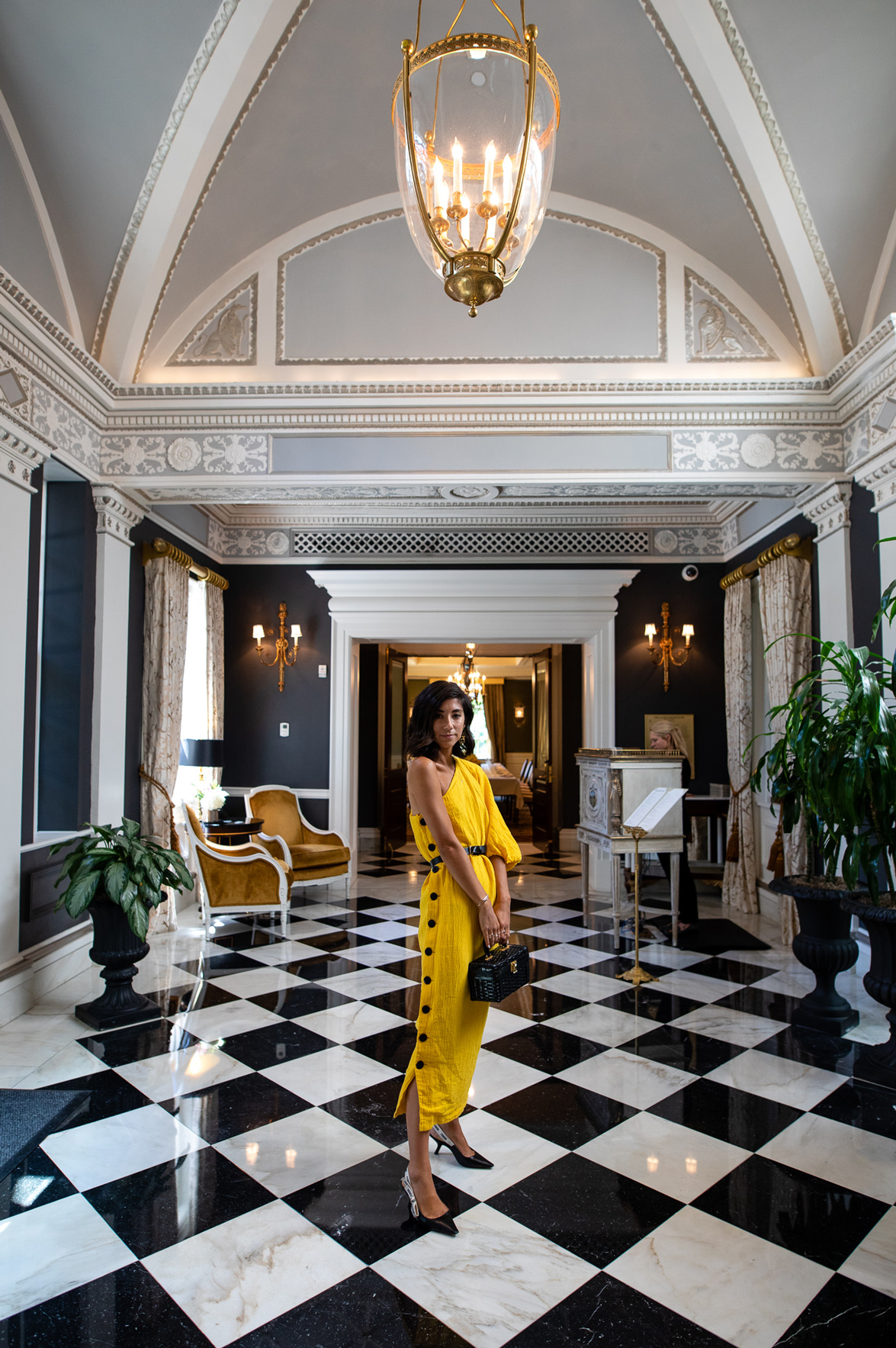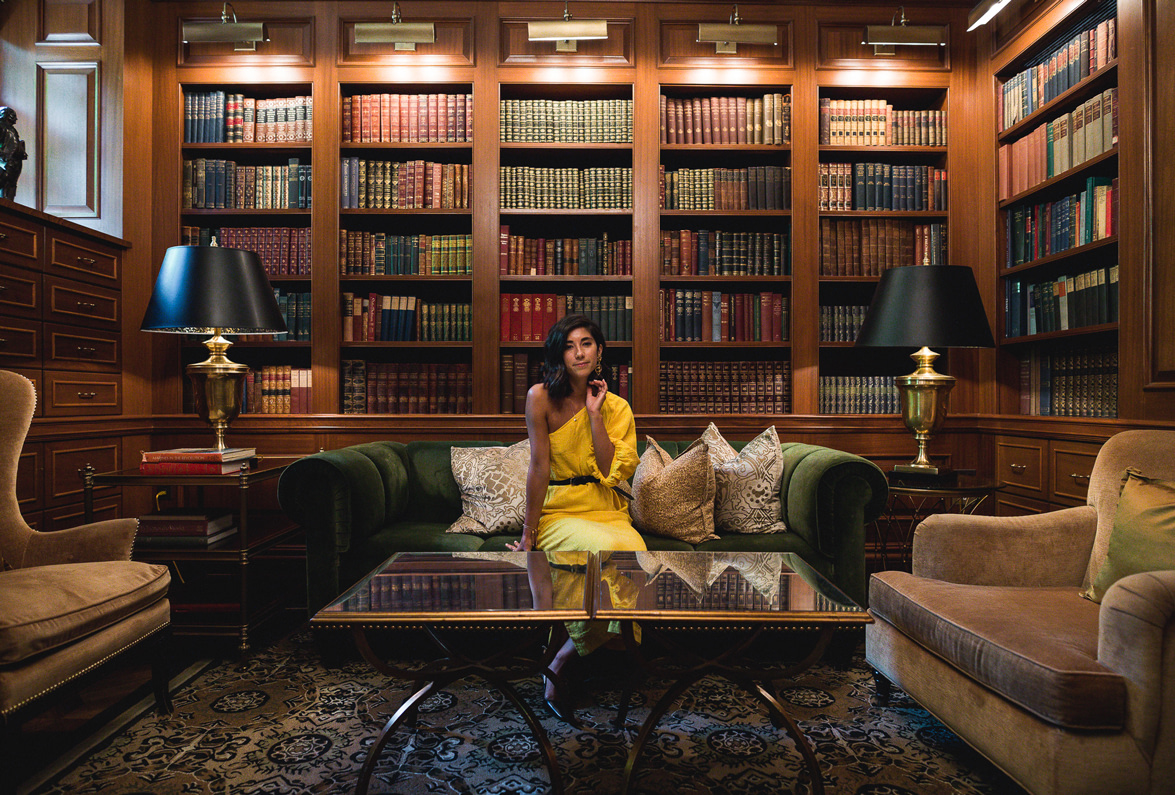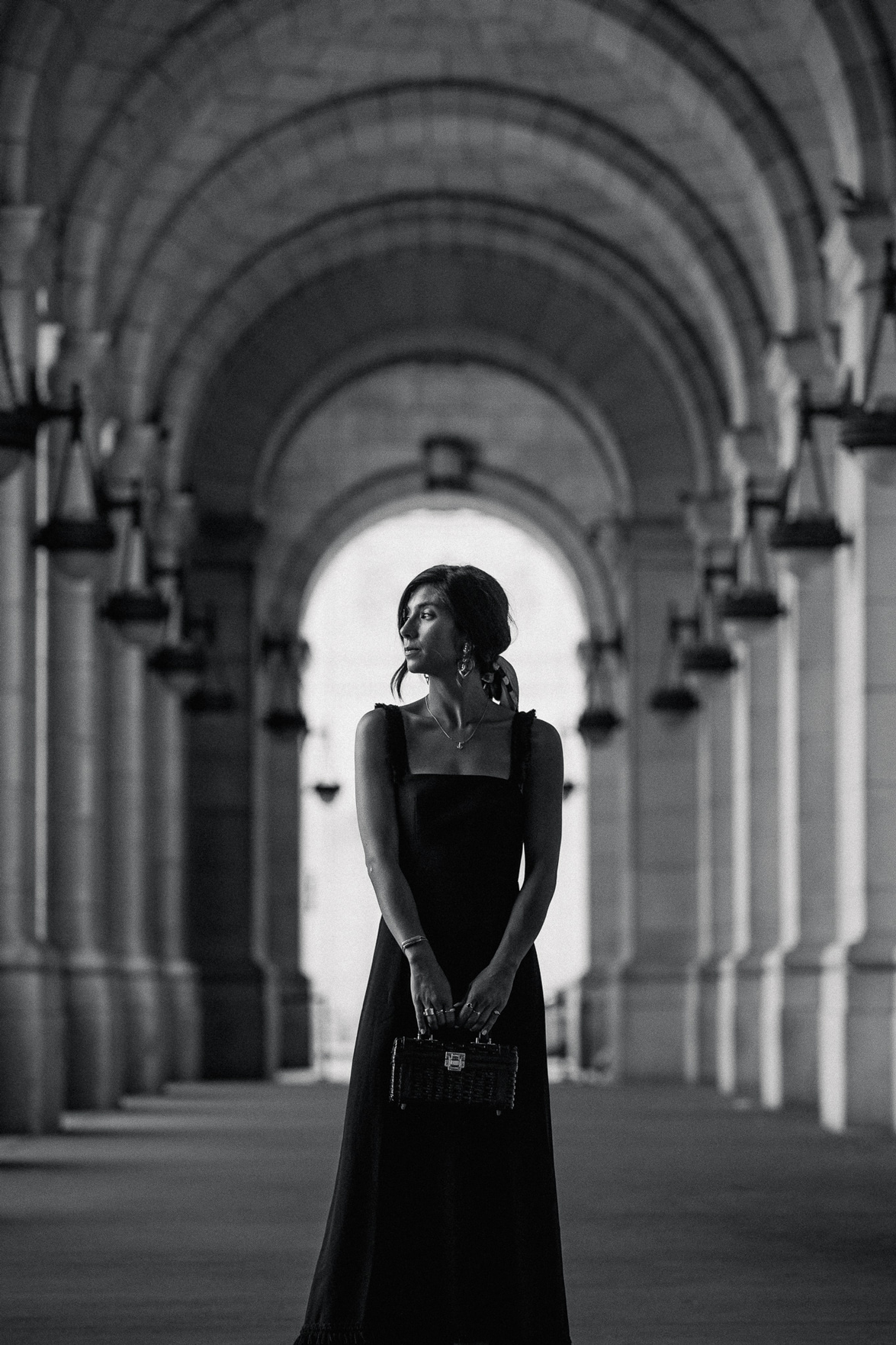 Since moving east, I've been to DC only a handful of times, but every time, I'm always amazed by the fact I just don't make it out often enough. I mean, it really has everything I tend to look for on my list. History? Check. Amazing food scene? Most definitely. Architecture to drool over? Georgetown, end of story. And, of course, with stunning hotels like The Jefferson to call home for a few days, it always feels too short lived.
Here's the real kicker though: Hamilton is swinging into town this summer so I think it's high time we traded a few of our Hamptons weekends for a little time in the nation's capital. After all, that train ride is far more enjoyable than bumper to bumper traffic on a Friday afternoon, right? (That's what I thought.)
A few weeks ago, my guy and I did just that. We closed our laptops a bit early to trek over to Penn Station, an Amtrak train waiting to wisk us away to DC. First of all, is there anything better than train travel? I always find it so romantic, the low hum of the engines pulling out of the station as everyone is still taking their seats, settling in to watch the roads and rivers and towns pass by our windows. We sipped a little IPA to toast the end of a long week and watched an early summer sunset light up the horizon, before closing our eyes for a mini nap.
We pulled into Union Station about three hours later, just in time for a late night dinner at The Quill at The Jefferson. Let's set the scene, shall we? For any of you who have been to The Jefferson before, you know this moment that I'm about to describe well. The hotel itself is right on 16th Street, so essentially down the street from The White House and the National Mall. And, quite fittingly, it feels just as regal and dignified, matching it's lofty neighbors quite well. Breezing through the front revolving doors, you're immediately struck by a few things. First, that black and white tiled floor! And secondly, the airy, skylight ceiling above the grand foyer/dining hall (where breakfast is typically served in the morning). I think each time I've walked into The Jefferson, even though I generally know what I'm getting into, it still takes my breath away. Simply put: it's stunning.
After that, The Jefferson boils down to details for me. Beautiful details. Built in 1923 originally as apartments, The Jefferson underwent a number of renovations over the years, bridging that line between historical reverence and modern luxury. Original historical documents signed by the hotel's namesake himself, Thomas Jefferson, line one of the hallways. Rotundas are sprinkled throughout the premises -- a favorite architectural flair of Jefferson's. A vintage book collection fills one of the libraries (Jefferson loved his books -- his collection started the Library of Congress), with newer additions from the many authors who have visited over the years. As someone whose favorite class in high school was US History, let it suffice to say: this is my kind of hotel, with their resident historian, Susan Logan, being the cherry on top for me.
Our visit this time around was short, so we spent as much of our morning roaming the hotel property, before setting out for the day, straight for, you guessed it, the Jefferson Memorial. While I've been to the Lincoln Memorial, the Reflection Pool and many of the surrounding museums, I've never actually been out to the Jefferson Memorial (maybe because it just seems so far from Lincoln, and Lincoln is usually my first stop). I have to say, I've been missing out all these years! It's still pretty crowded, but not nearly as crowded as Lincoln -- plus the rotunda (I told you he was a fan, didn't I?) makes for some incredible light casting, especially in the late afternoon. It felt serene and peaceful -- a bit of a reprieve from the masses we had been walking around with all day. Bonus points: rent one of the little paddle boats across the way and cool off on the water. In my opinion, it was a great vantage point of the memorial itself.
We then hopped over to Georgetown for a little sight seeing and some much needed beers at The Sovereign (thanks for the rec, Meg!) before heading back to the train station for an evening NYC-bound train. Short and sweet, yes, but we'll be back next month for a little Hamilton action so DC hasn't seen the last of us yet. In the meantime though, if you guys are heading to DC this summer as well, be sure to check out their summer programming offers (hello three nights for the price of one!). And if you do make it there, don't forget to say hi to their historian, Susan, who'll be able to give you her best pointers for a historical walking tour, with a special emphasis on Jefferson and Hamilton, the yin and yang of our founding fathers. Plus, if you book now right here, The Jefferson is offering an extra $100 off, specifically for my readers! Perhaps I'll see you in the lobby soon?
See you next month, DC! As King George says himself in Hamilton, "You'll be back" and he's certainly right.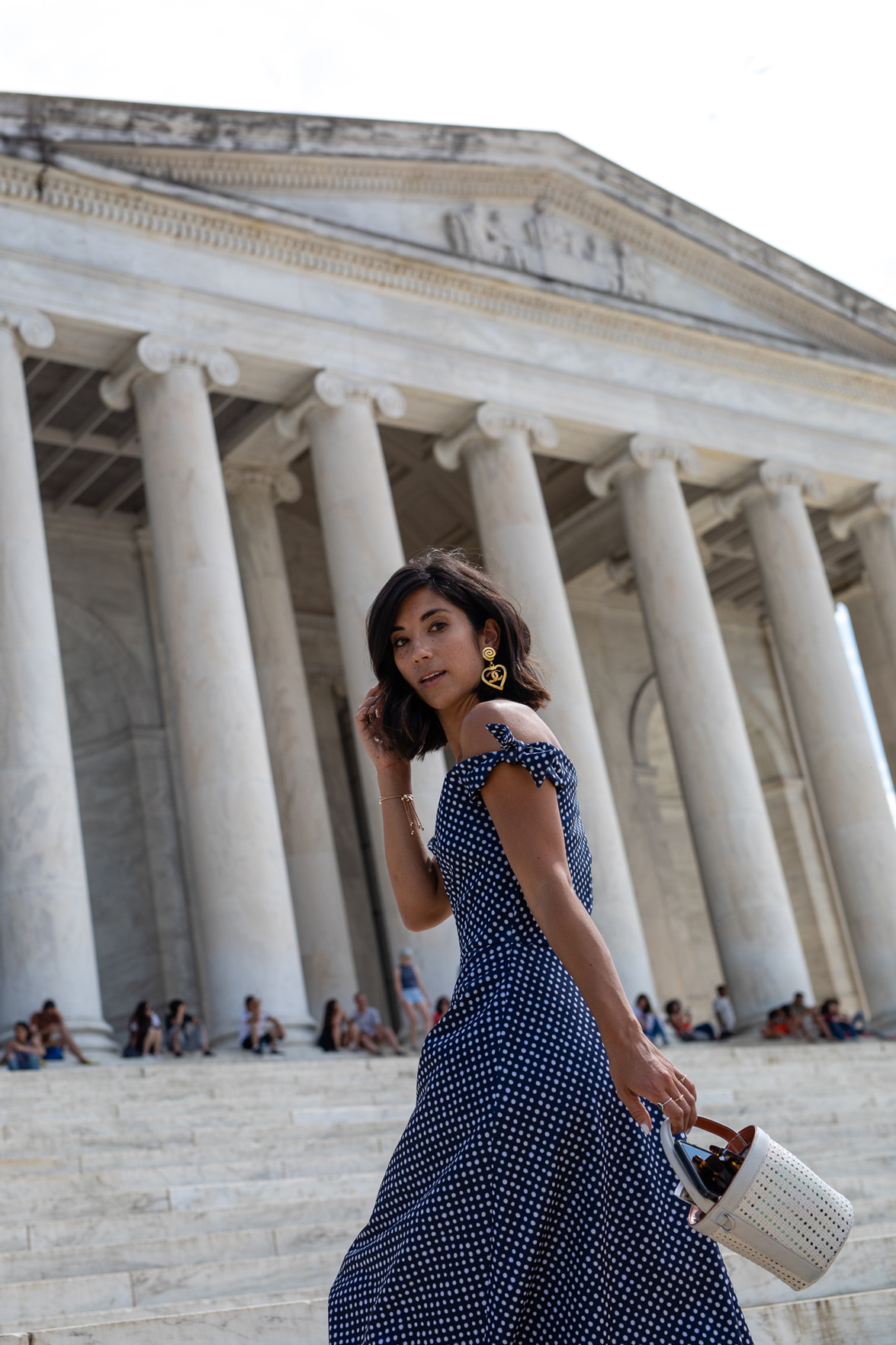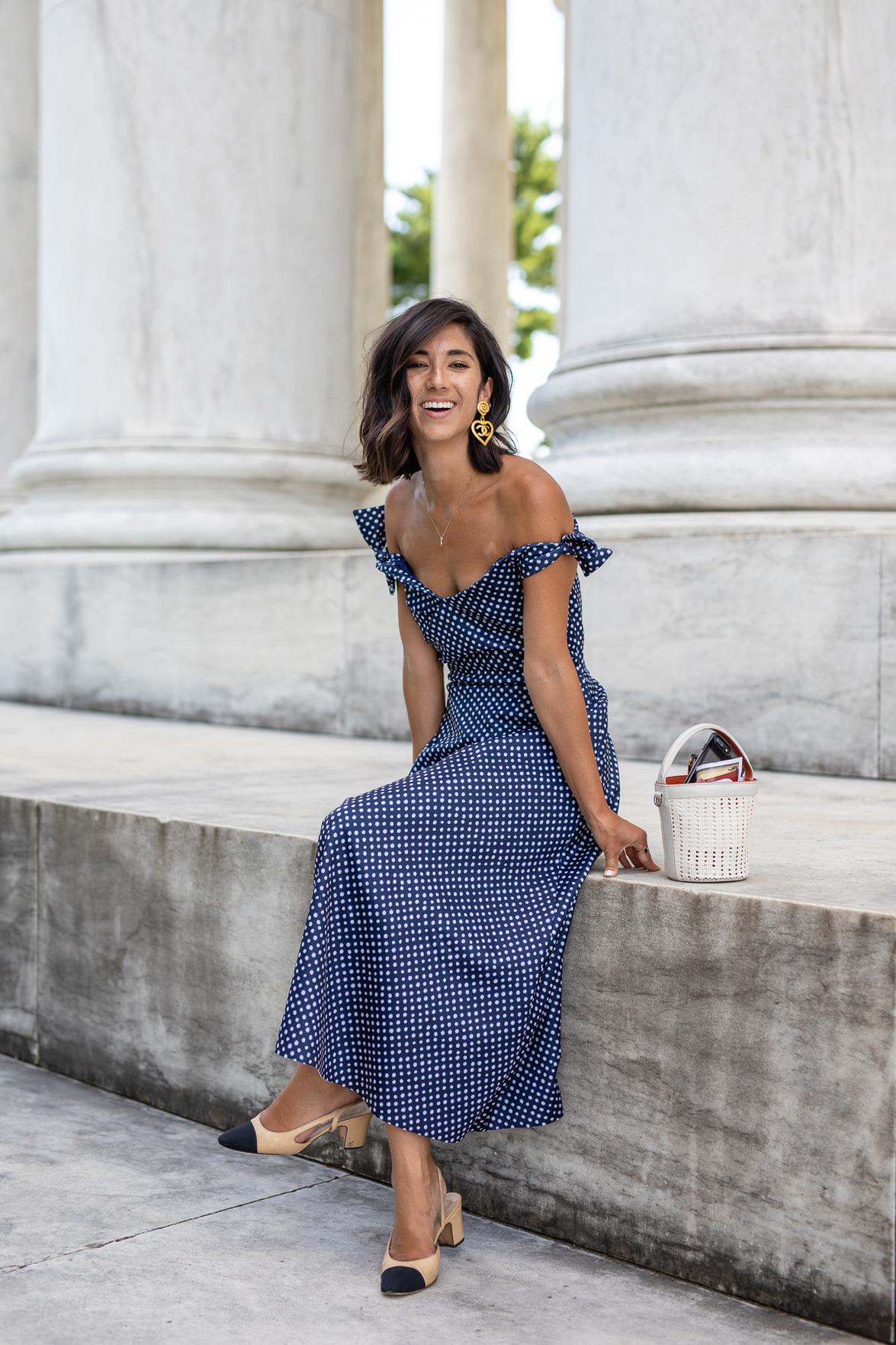 OUTFIT DETAILS: Mara Hoffman yellow dress // Dior heels // Vintage bag // Chanel earrings // Saloni polka dot dress // Chanel mules // Cafune bucket bag // Saloni ruffled black dress (similar style here) // Zara scarf (similar style here) // La Ligne black dress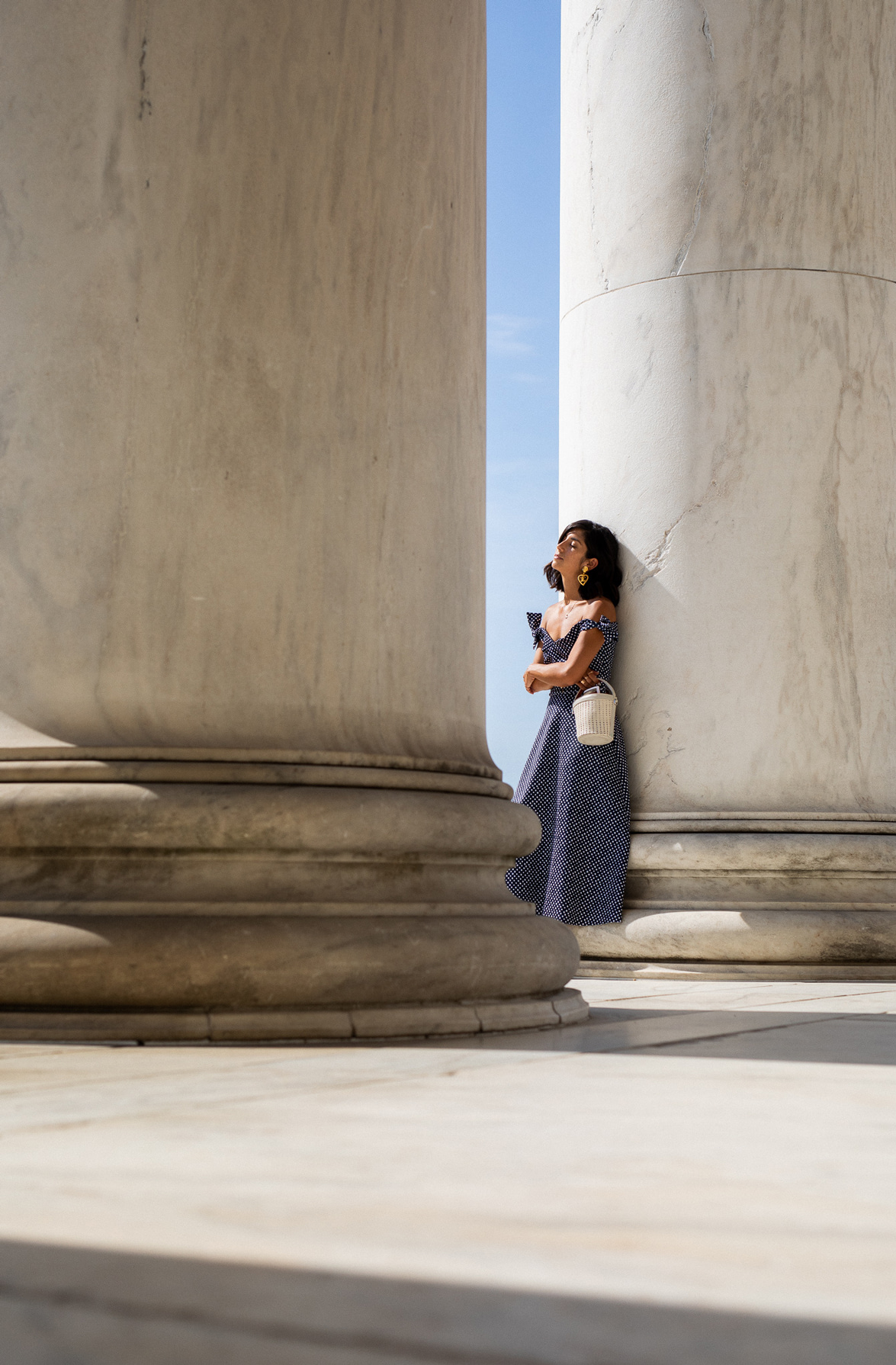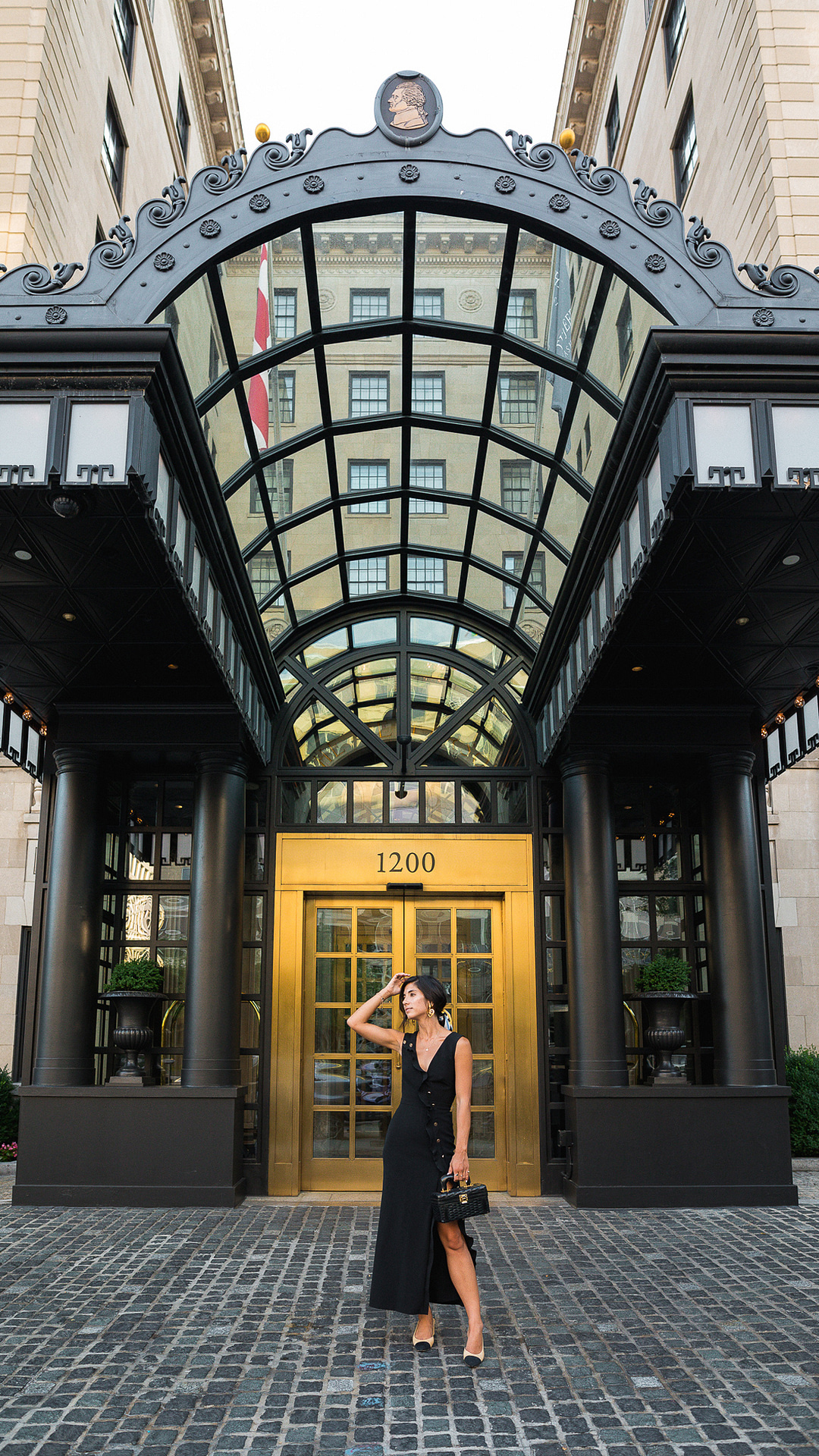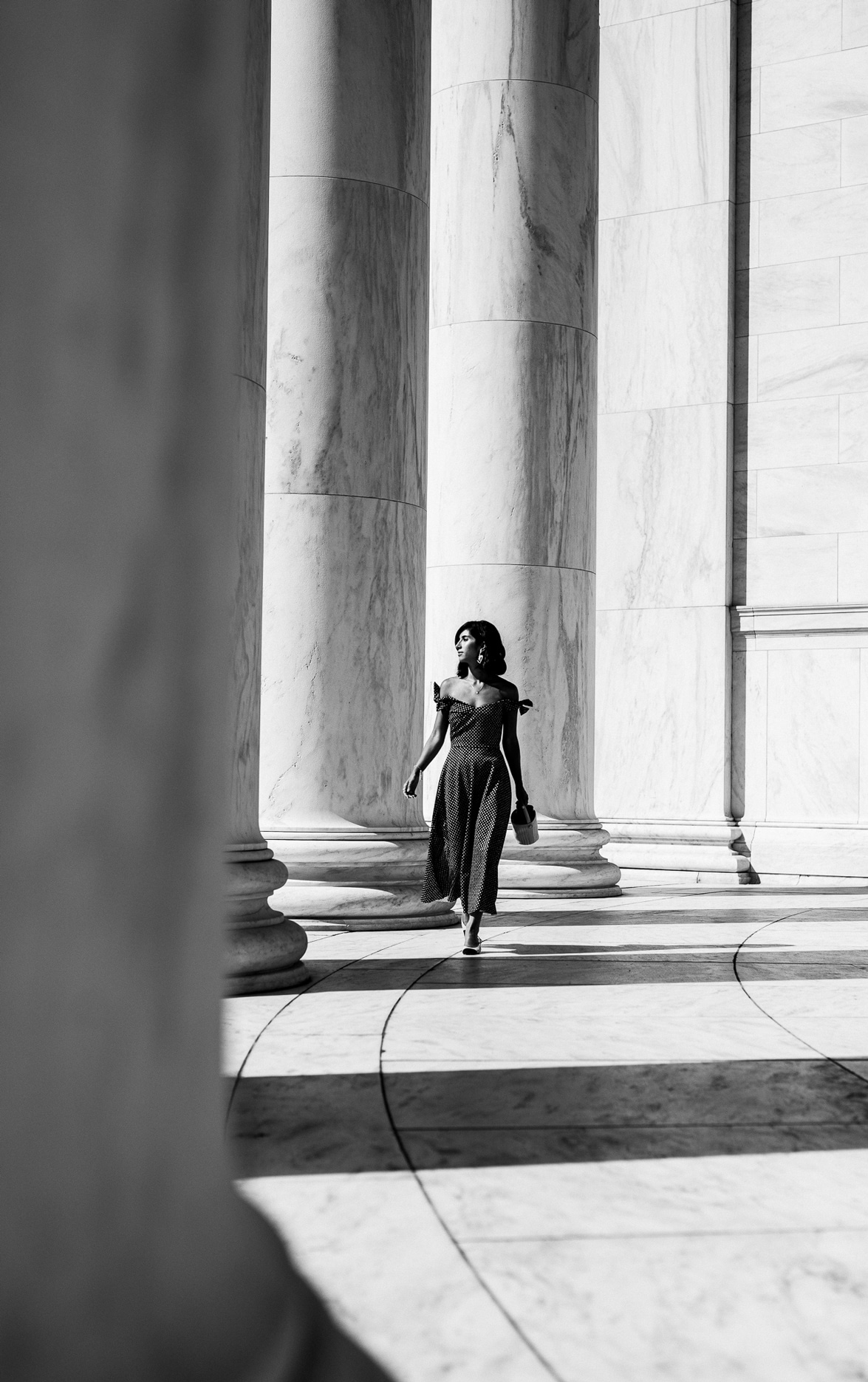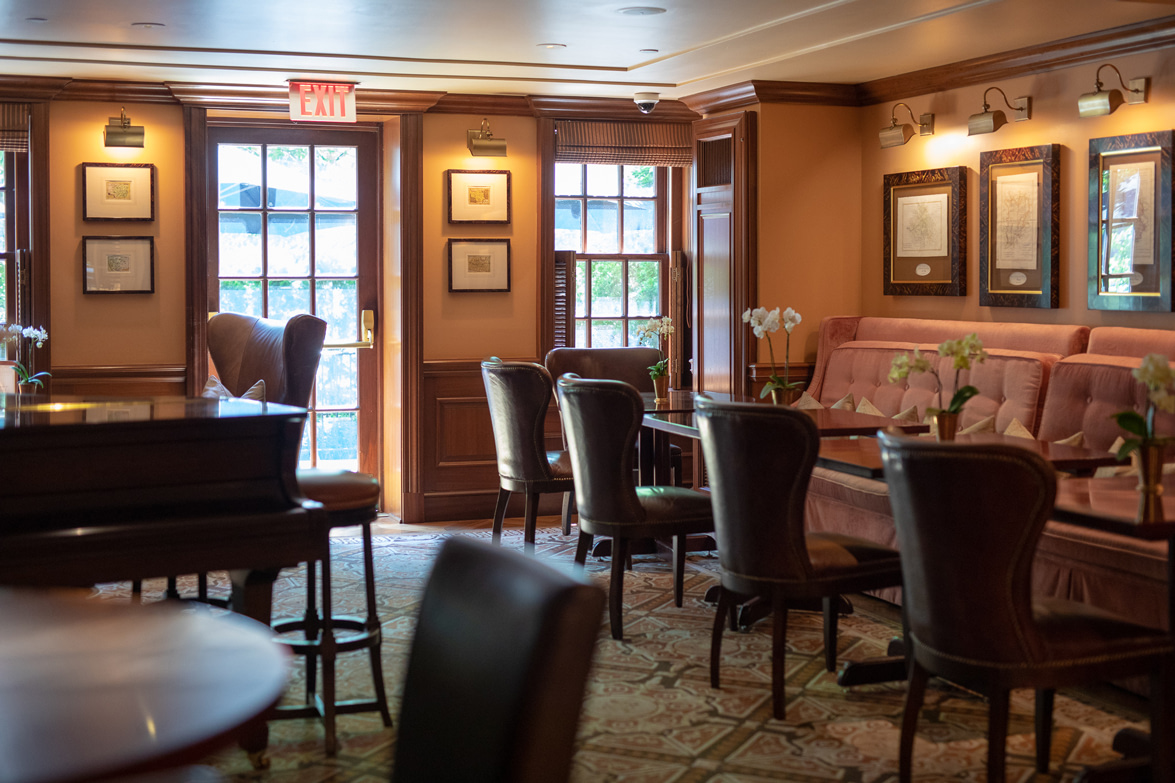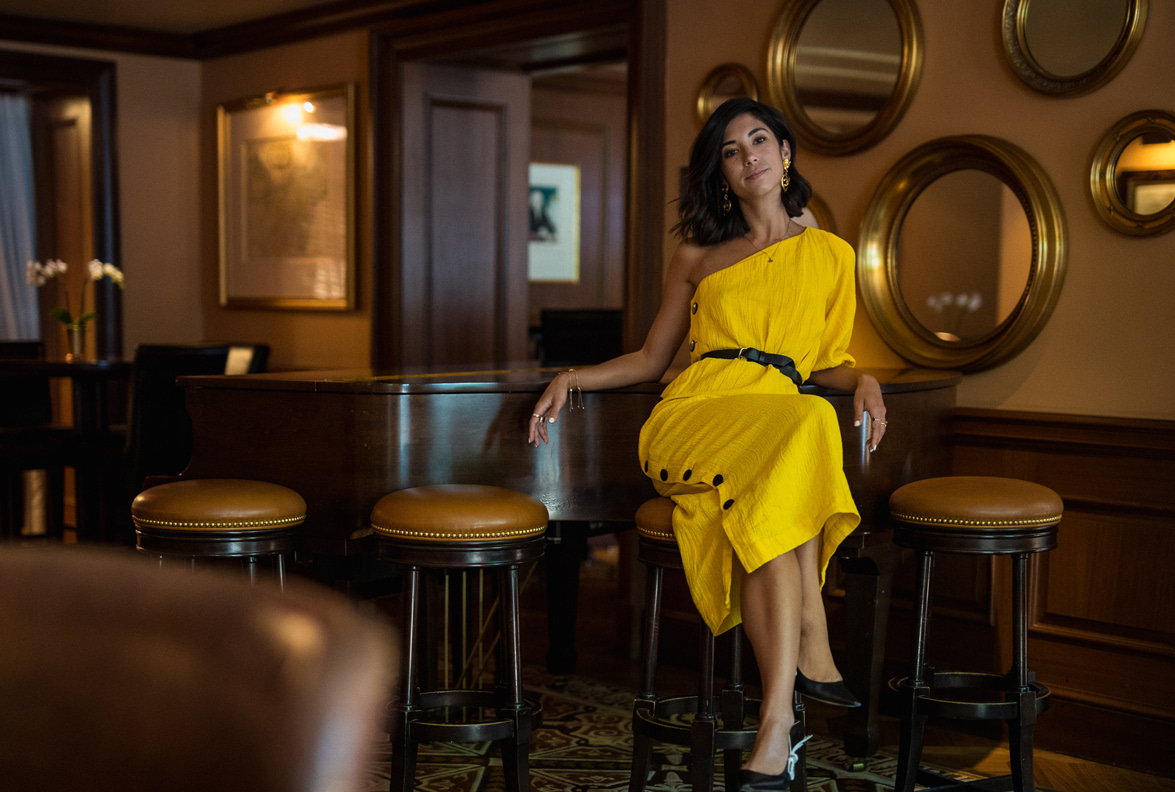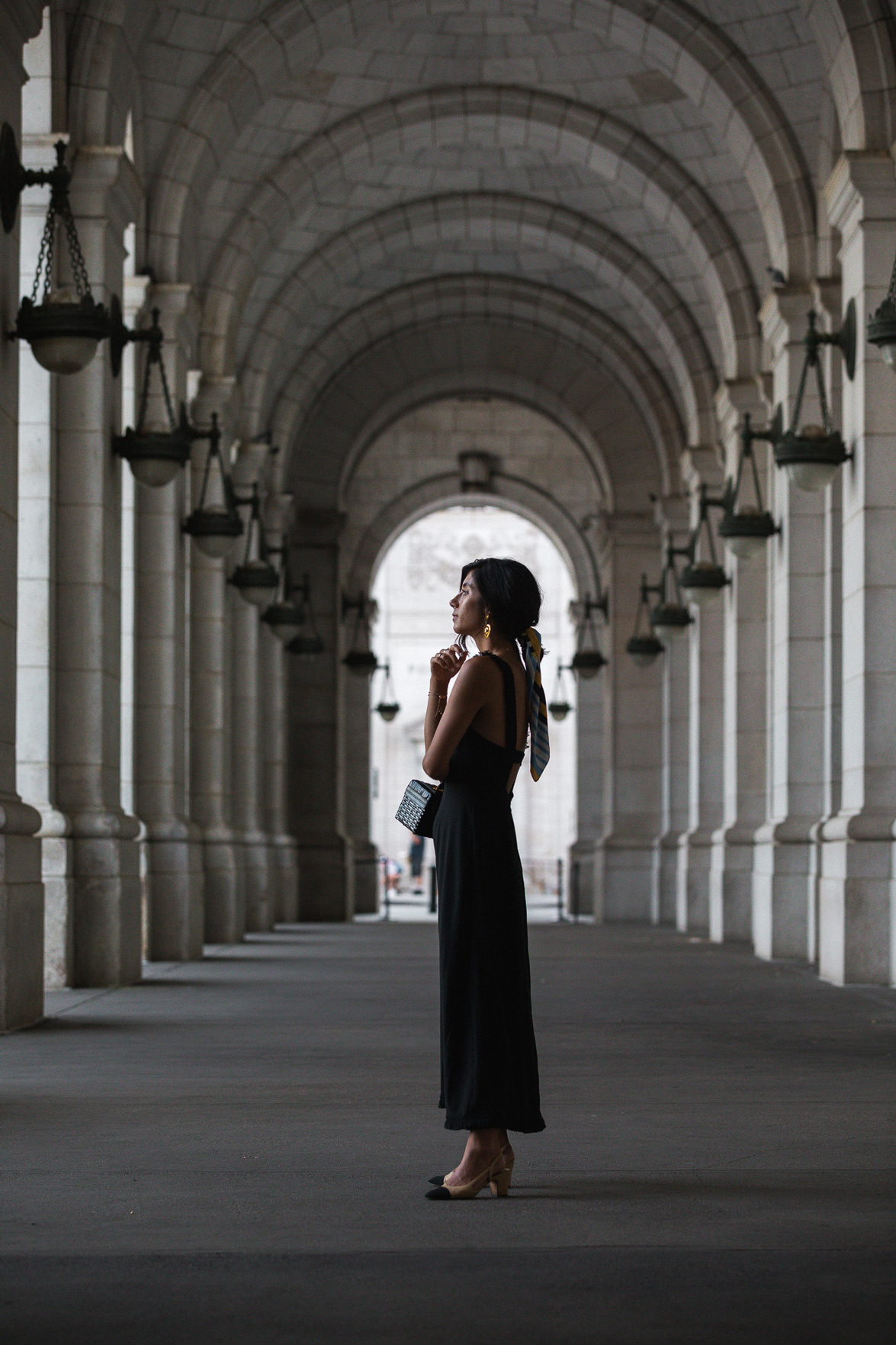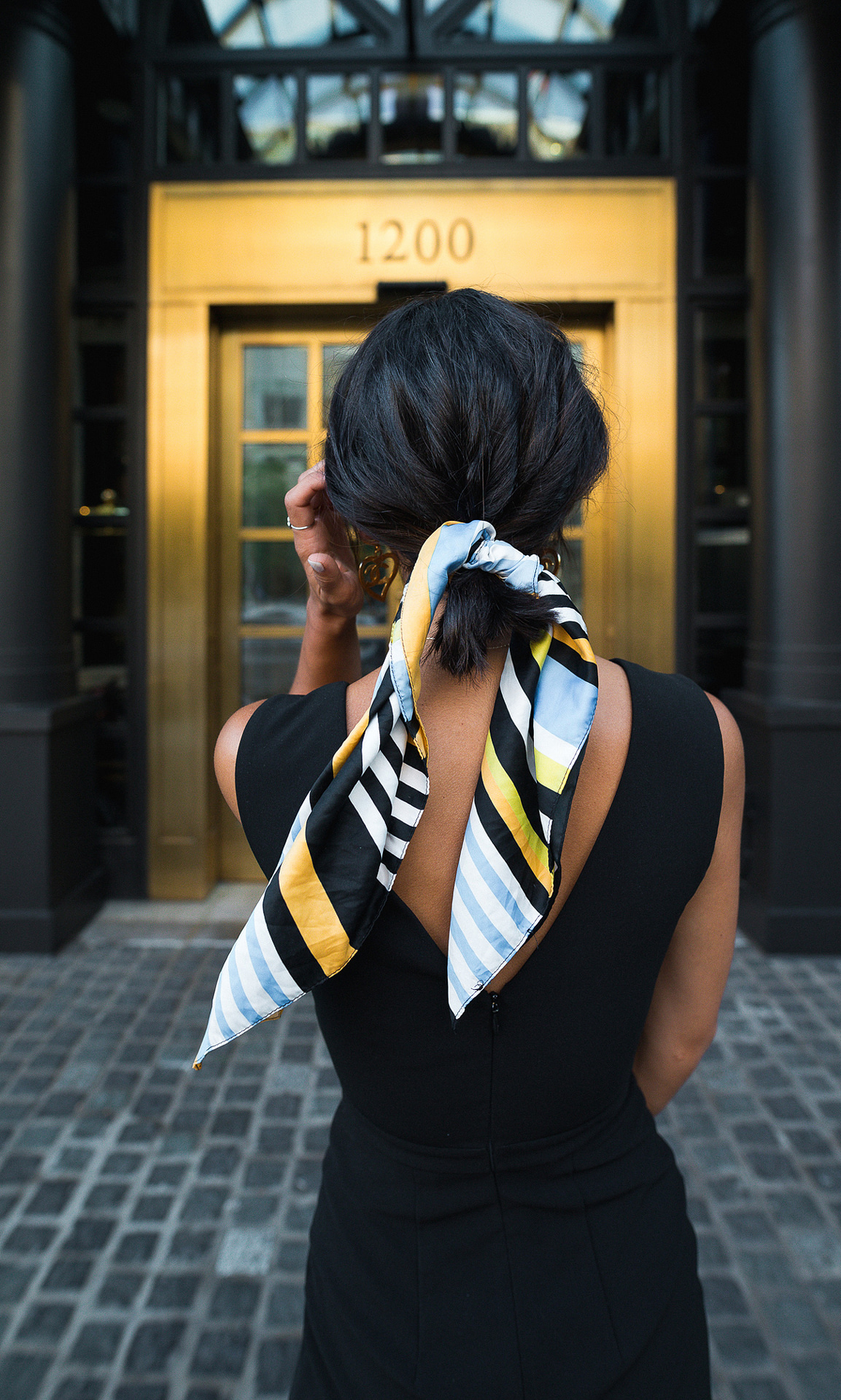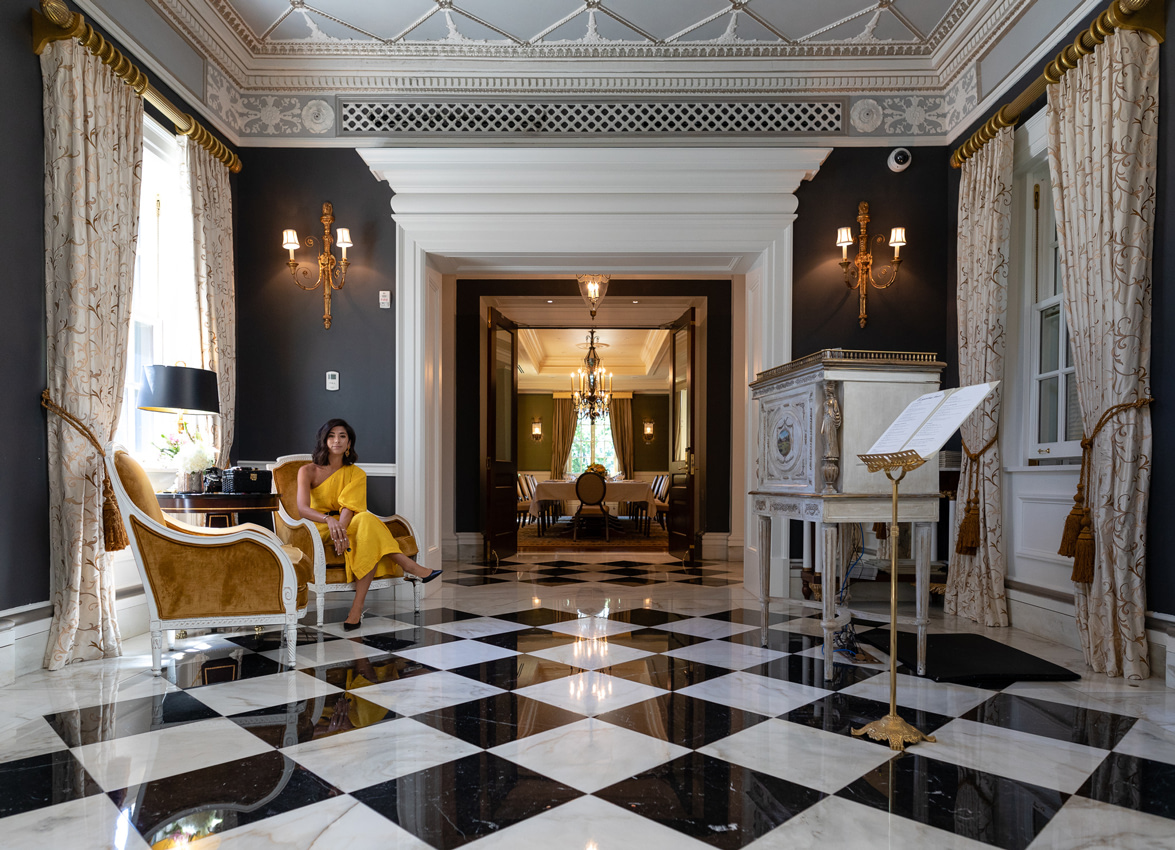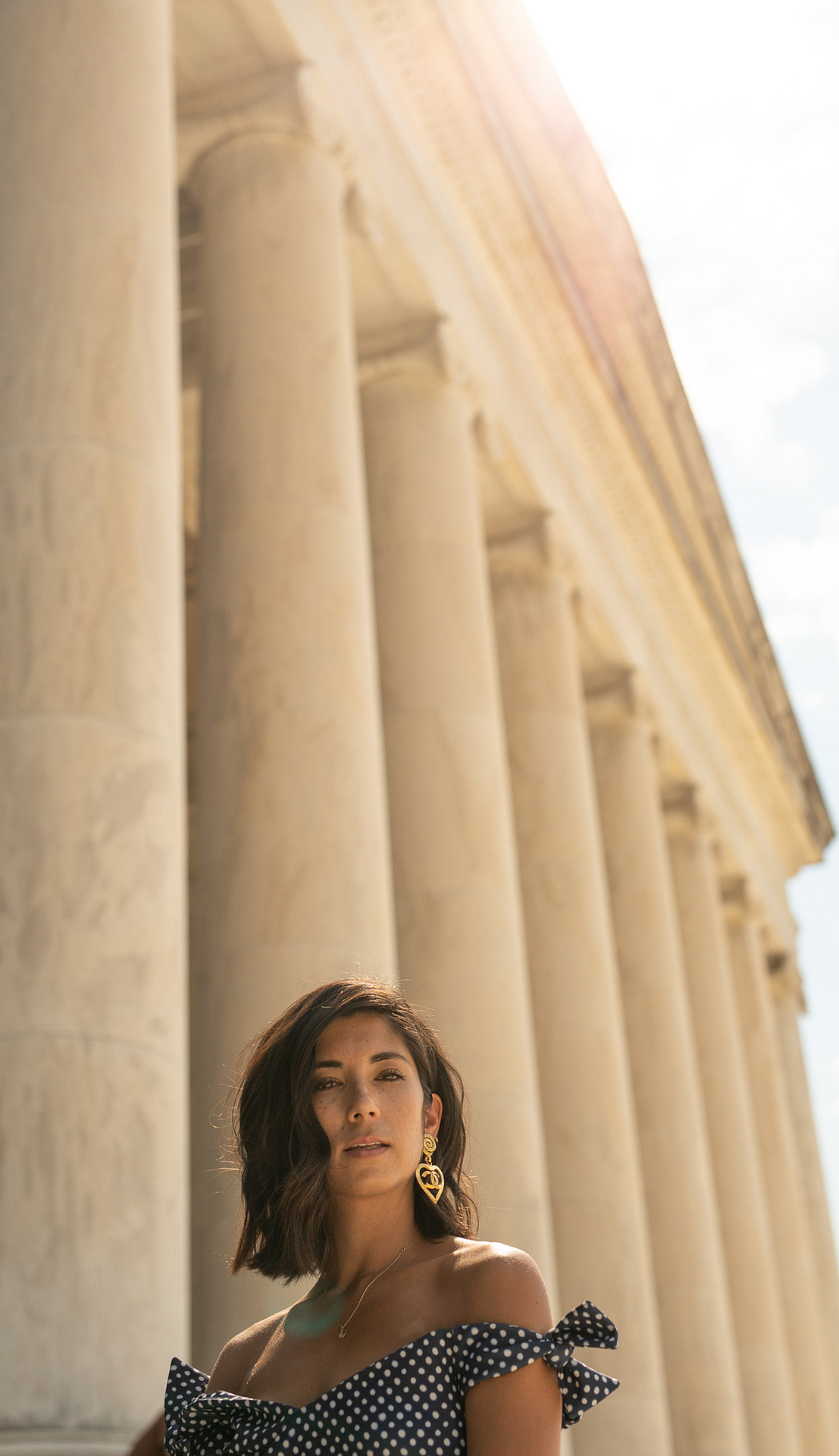 Huge thanks to The Jefferson for having us! We're so excited to head back next month!