4
minute read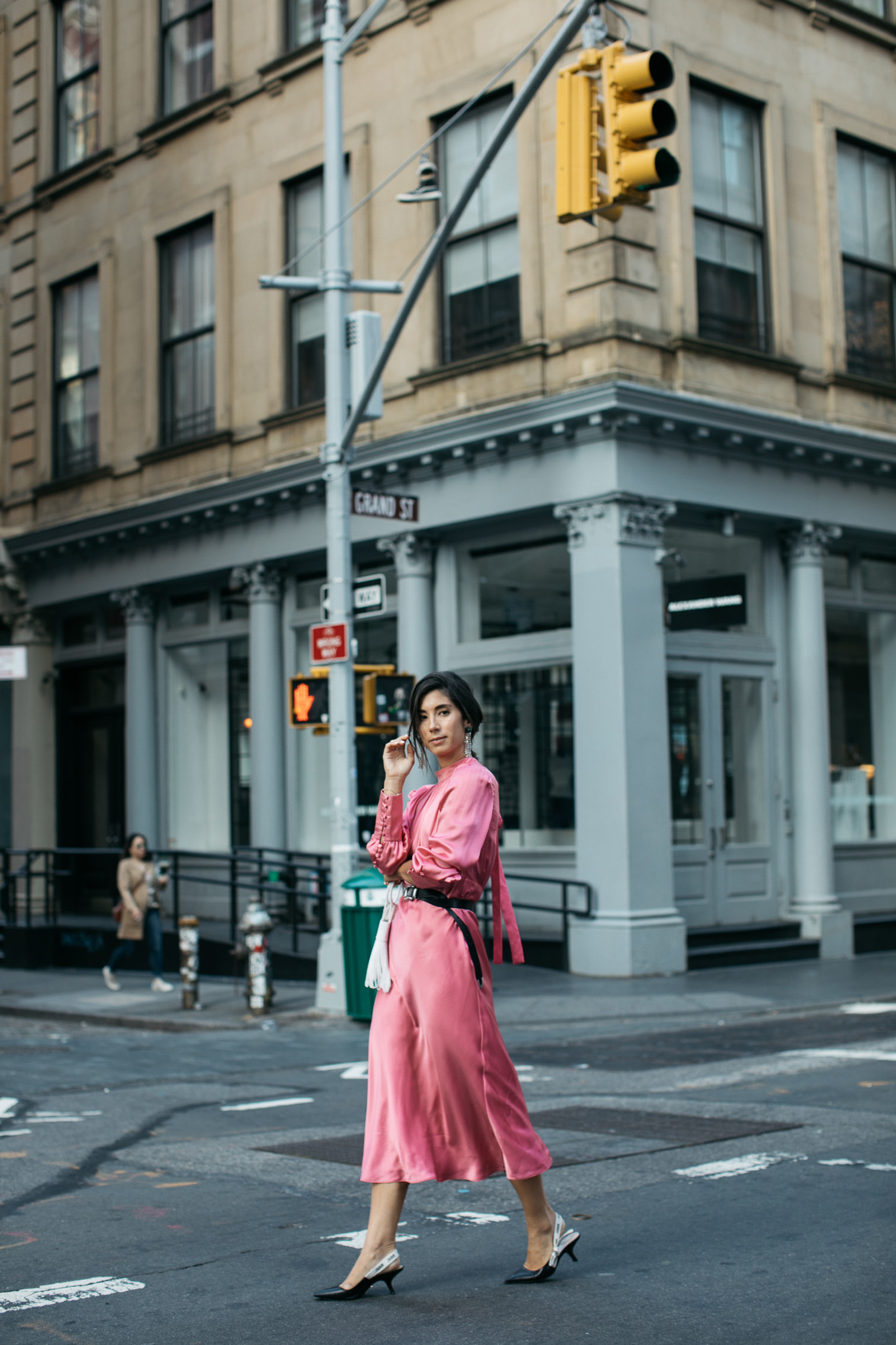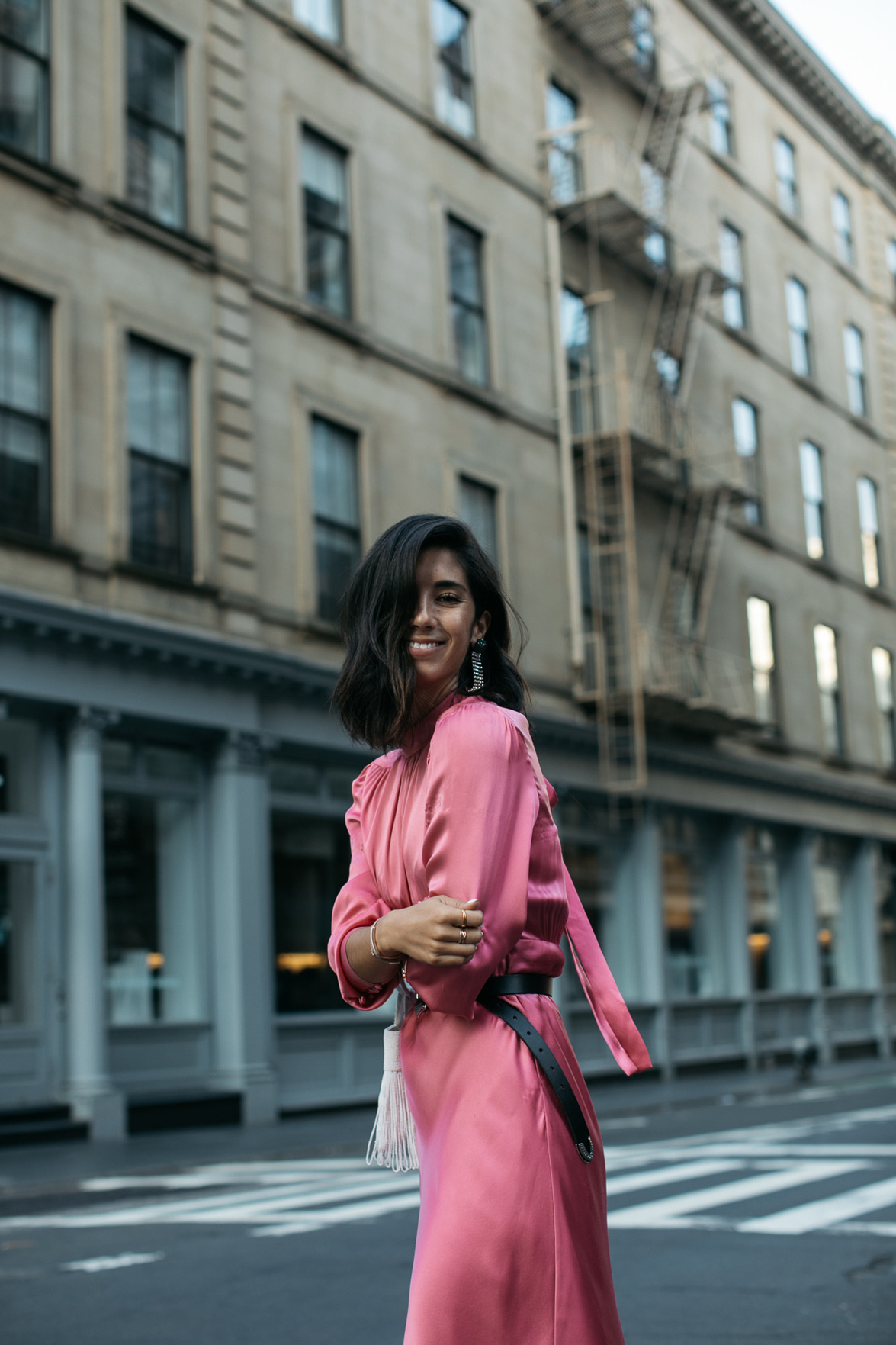 Who's your guilty pleasure style icon?
You know, the person whose style, while you may not always subscribe to it, or even emulate it, it's originality never fails to make you smile. Oftentimes, the Golden Girls get thrown into this camp (I mean, they accessorized like no one's business!) and the occasional Fran Drescher from The Nanny deserves a nod here alone for her uncanny ability to mix and match animal prints (a trend we're seeing a lot of these days). Sure, they may not be the Audrey Hepburns or the Grace Kellys of the style icon universe, but I think that's the huge part of their appeal -- they're a bit left field, and fashion is meant to be fun, after all.
So who's my guilty pleasure style icon? Well, that would have to be Dolly Parton. Yes, THE Dolly Parton. Big hair, even bigger smile and rhinestones for days. THAT Dolly Parton.
Perhaps I should blame it on my early introduction to and subsequent love of country music or the fact Polly Darton, a reoccurring parody character on Sesame Street, was one of my favorites when I was a child, but as I've gotten older, it's really grown into a fascination of the woman she is. We don't have time to go into her singing and songwriting accolades, so I'll spare you all what you probably already know, but from a style perspective, I just love how she approaches fashion unapologetically, not taking herself or her outfits too seriously. Here's a few style lessons I've learned from The Dolly:
A little glitz never hurt anyone: You all know, I love my gold jewelry and very rarely take the same set of necklaces and rings off. But lately, I've been switching things up and opting for more silver and even rhinestone moments (kind of like the Cecilie Melli earrings I have on here), for a fun take on high, low dressing -- a page I'm taking straight from Dolly's book. It's no secret the woman loves her bedazzled moments, oftentimes paired with something a bit more understated, like a denim on denim look, and while I may be bit a bit too faint of heart to pull off anything close to her level of SPARKLE, I do admire how she pulls it off with such casual panache.
Take western, but make it fashion: Since we're seeing the western trend everywhere these days, I couldn't help but wonder what Dolly must think about the runways this season. After all, she's the queen of taking cowboy hats, fringe jackets and hand embroidered leather to a whole new level for show business. I think the important distinction that Dolly always made when it came to her getups and what's important for this season's trend is to make it less about the actual rodeo, and more about Rodeo Drive -- add some glamour to it, whatever that means to you. Perhaps that's a cowboy inspired boot with a more evening style dress. Or a ruffle front, ditsy floral top with a leather pencil skirt. I would caution you here and perhaps advise against too much rhinestone, unless rhinestone really is your thing, in which case, who am I to stand in your way?
Head to toe matchy matchy can work: It's been a style trick up many a designer sleeve -- head to toe monochromatic looks -- usually in flashy, eye-catching colors and it's one that I think my girl Dolly always pulls it off with impeccable grace and usually a big smile. In fact, the minute I saw this pink, long sleeve silk number from Veronica Beard, I instantly thought of Dolly -- and while the weather is just a tad bit too warm for any extra layers just yet, I can see myself pairing this with a lighter pink overcoat and perhaps a pink clutch for a more fashion week ready moment.
And with that, I'll leave you with one of my favorite Dolly quotes: "I'm like the girl next door, if you happen to live next door to an amusement park."
Now spill, who are your guilty pleasure style icons? Do tell!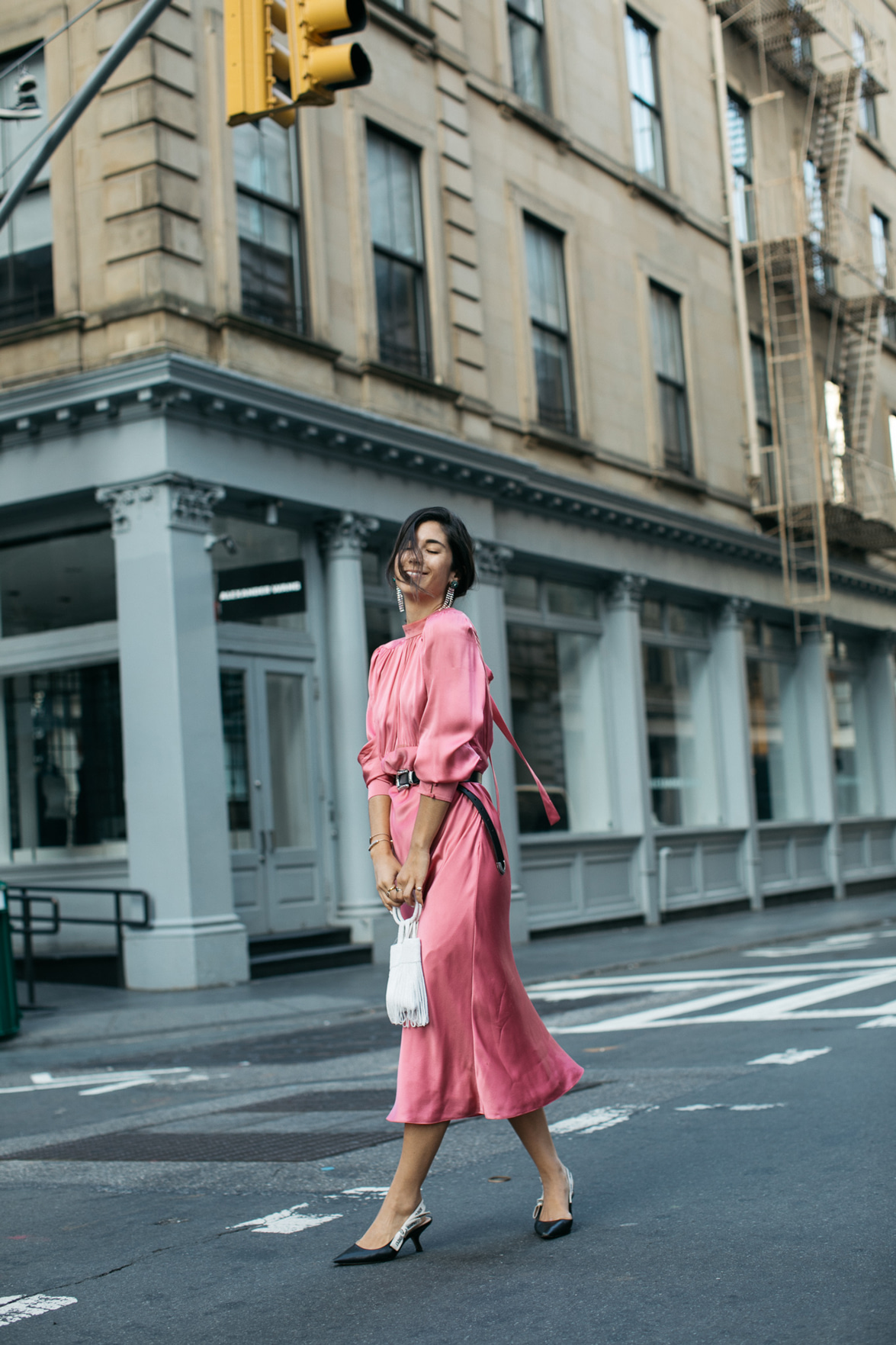 OUTFIT DETAILS: Veronica Beard dress (borrowed) // Dior heels // Cecilie Melli earrings // Sachin + Babi bag (gifted)