5
minute read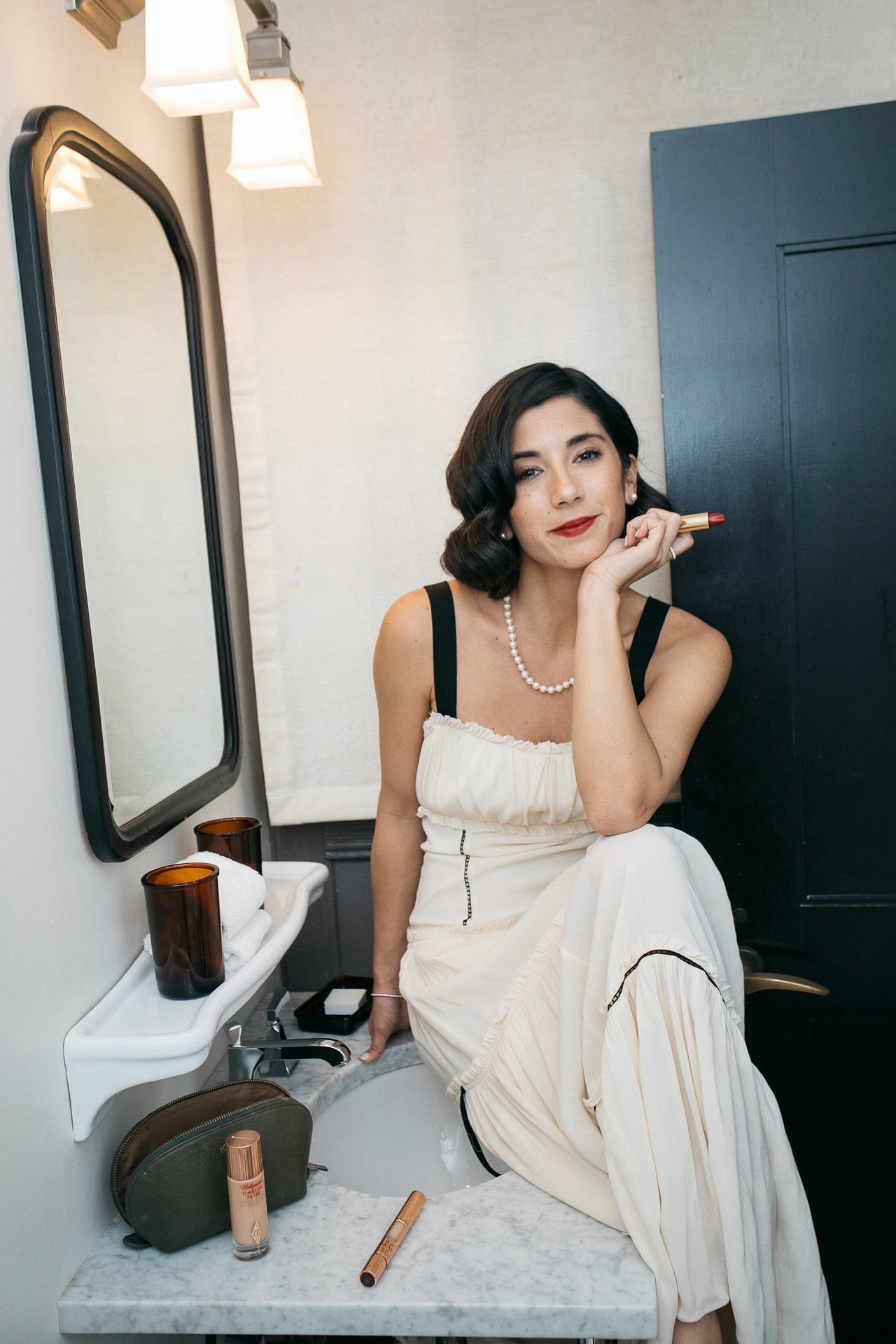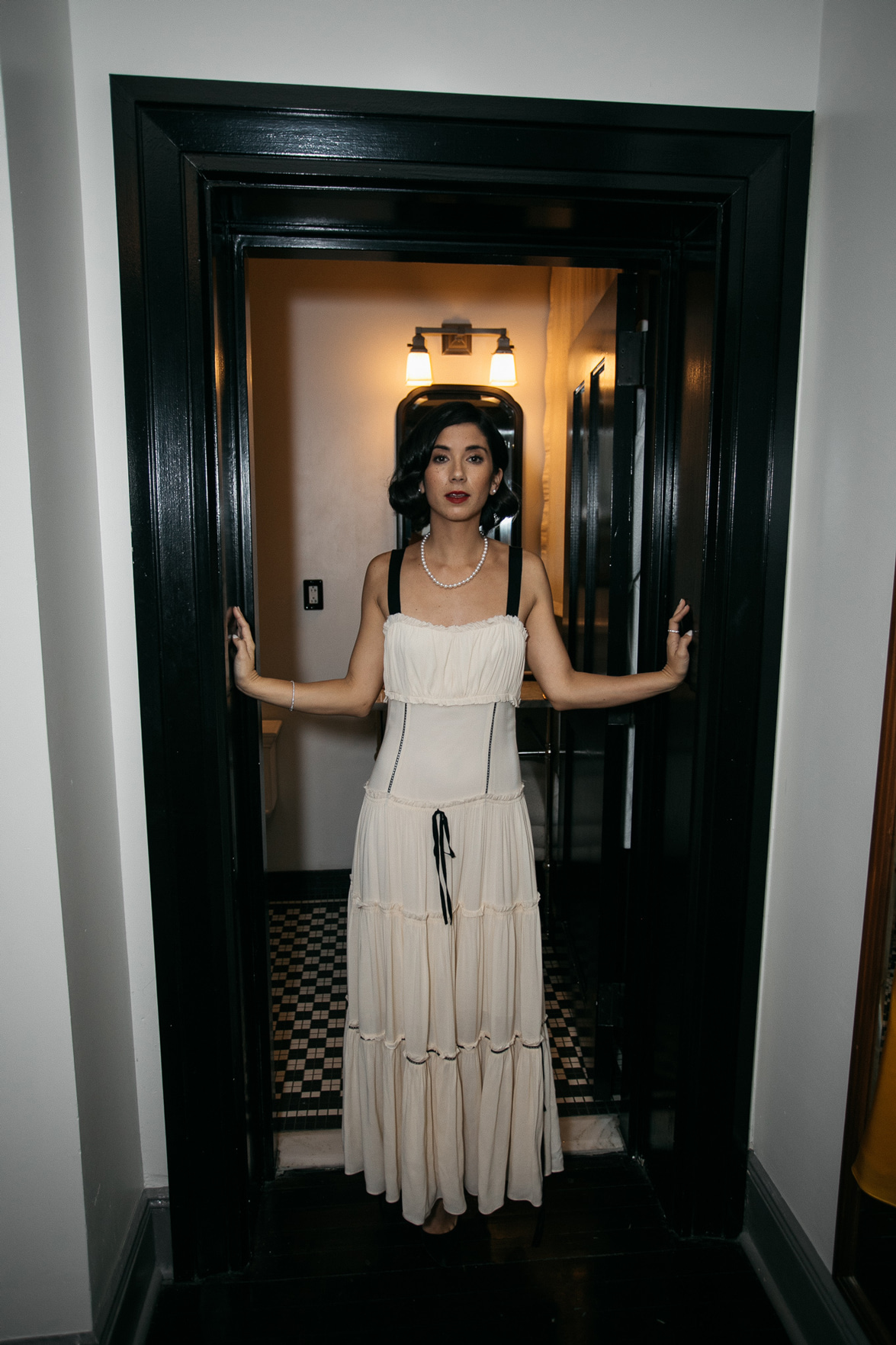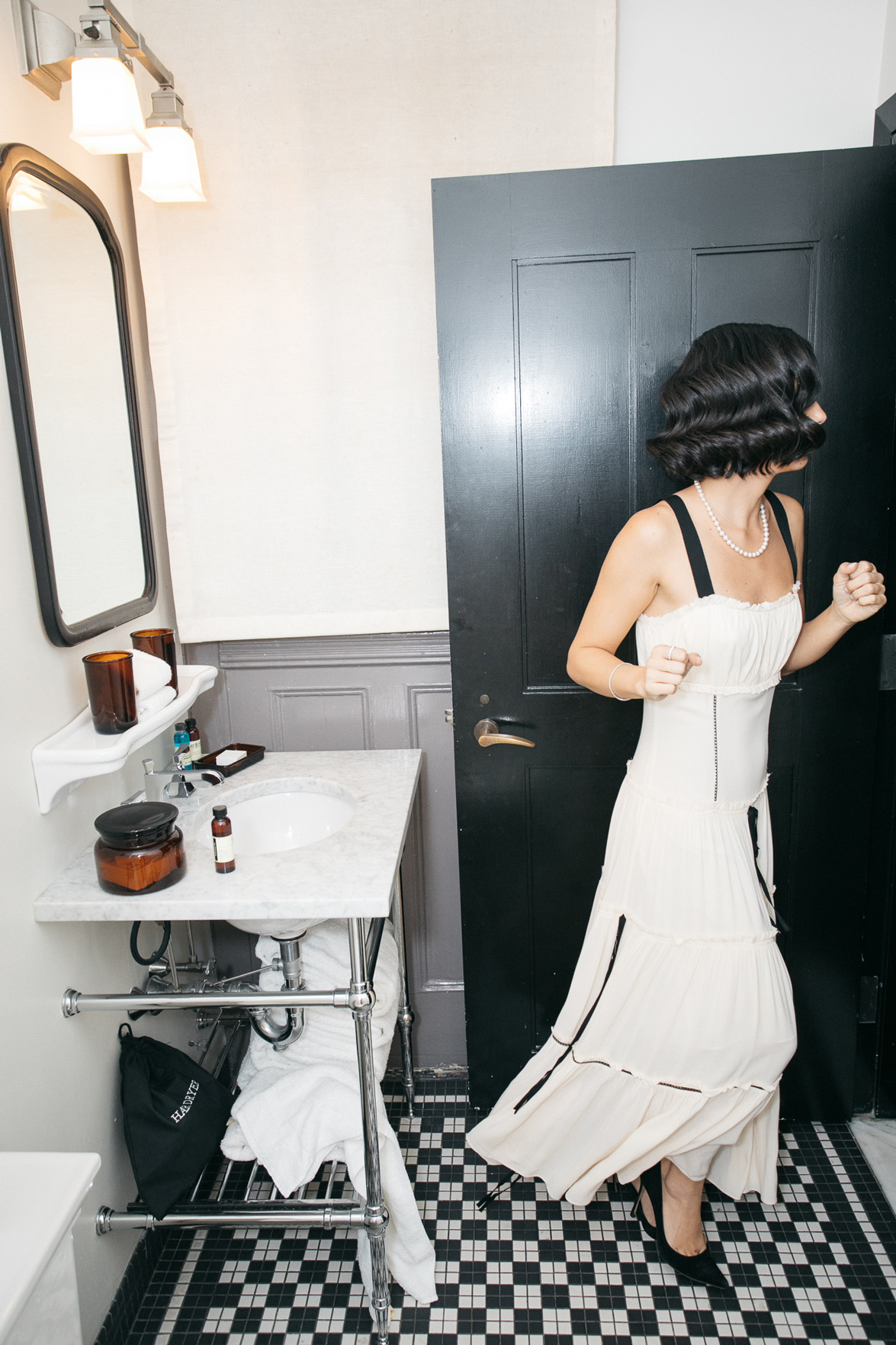 Resolutions. Intentions. Goals. Mantras.
 New Year's Resolutions have gotten quite the branding makeover as of late, haven't they? As of this morning, I've read a handful of different blog posts starting off with some different euphemism incarnation for their resolution list (and I'm not poking fun, after all, I did title this post my intentions for 2019). It's just interesting to me that somewhere along the way, we collectively decided that the word "resolution" was dirty and that we needed another word for it. Why is that? And more importantly, how is intention or goal or mantra any different?
As someone who has set many resolutions/intentions over the years, I don't have the answer here -- but I have felt the weight of them, both when I'm able to check them off the list and also when I find myself at the end of the year disappointed by the unchecked boxes. And trust me, there have been many unchecked boxes over the years. In the past, I've allowed those to haunt me, to discourage me, to bring me down, to make me feel less than, but I think what I've finally been able to learn from 2018 was that I needed those failures, those stumbling points, those shortcomings to learn. Really learn. So instead of simply tacking the missed boxes onto the next year's list, I've actually been able to understand what might have held me back originally from doing it the first place and focusing my energy there.
So with yesterday's main takeaways in mind, I wanted to jot down my intentions for the year -- some big and lofty and some smaller, more bite size. Yes, it may appear as a to-do list, but I think that's where I'm trying to distinguish between resolution and intention this time around. Intention is the mindset I'm bringing into the New Year -- full of hope and optimism to achieve something. The intention precedes the resolution to do something. You can't have one without the other.
ONE // Share more personal posts on This Time Tomorrow. As I mentioned in yesterday's posts, this is the type of content I enjoy writing the most -- and I want to keep that momentum going this year.
TWO // Allow myself to Create, emphasis on the capital C. This one means a lot of things to me, but chiefly: committing to at least one editorial, conceptual shoot per month. I want to create mood and vision boards and work with other like minded creators (photographers, stylists, videographers and other influencers), to make something bigger than my day over day content.
THREE //  Travel somewhere new at least once a month. Near or far.
FOUR // Commit to my wellness. Again. To me, this means, sticking to a routine, but allowing myself to live still (I've never responded well to full restriction mode). Run at least 3-5 miles 5 times a week, set up a training schedule for the Brooklyn Half Marathon in May and commit to cooking at home most nights of the week (we're signing up for Hello Fresh soon).
FIVE // Learn more about video production and jump back into Youtube. Last year, I started off with several weekly videos and quickly got overwhelmed with the cadence of it. This year, I want to accept that video is hard for me and kind of scary. And you know what? That's completely OK. This year, I want to commit to 2 videos per month and I want to learn Premiere.
SIX // Take on freelance writing outside of This Time Tomorrow. I think what always makes me feel more inspired to create is when I hit a stride with my writing. This year, in addition to the more personal posts I hope to share here, I also want to start writing for other publications, sites and editorial spaces. I miss the community aspect of having a peer of other writers or editors to help weigh in on what you've written. Somewhat related is my collection of short fiction stories that I hope to finally wrap up this year -- who knows, maybe turn it into something more official? (The word 'book' scares me here so I'm not going to commit to that just yet.)
SEVEN // Be present. And listen to myself more. Read: LESS MINDLESS SCROLLING ON INSTAGRAM.
EIGHT // Redesign This Time Tomorrow. Long overdue. And I'm so excited to kick it off! I'll be sending out my reader survey later this month, which will touch on some ideas I have for it -- would love any and all feedback you may have.
NINE // Finish setting up my new office space. You all may recall, back in November, Ty and I found an amazing little office space in TriBeCa that we're currently sharing. I love how energized I feel here (currently writing from my default desk overlooking Broadway) and I can't wait to start manifesting my creative corner here. Stay tuned for updates!
TEN // Move to a new apartment with Ty. You all may also recall Ty and I moved in together back in September, but we're in the process of finding a larger, two-bedroom apartment. Expect some updates here very soon!
ELEVEN // Take on a more active, longterm charity role.
TWELVE // Relish being a student. Seize the opportunity to learn, whenever I can. Soaking up cultural opportunities in New York chiefly being a great place to start -- visit museum exhibits regularly, attend screenings and sign up for at least one conference (outside the blogging sphere) this year.
THIRTEEN // Nurture my newsletter. Back to regular programming this year. No excuses.
FOURTEEN // Learn the power of "yes" and the value in saying "no." These go somewhat hand in hand. I'm a firm believer in being open to opportunities and ventures but I've also seen how saying "yes" to too many things or people, can spread me too thin. I want to get better at recognizing the WHEN and WHY to say "YES" to something and subsequently, get better at being OK when I have to pass on things because they don't ladder up to my bigger picture.
And that does it for me! As of writing this, I have a huge smile on my face because I'm excited to jump into so many of these! Would love to hear your intentions, if you're willing to share?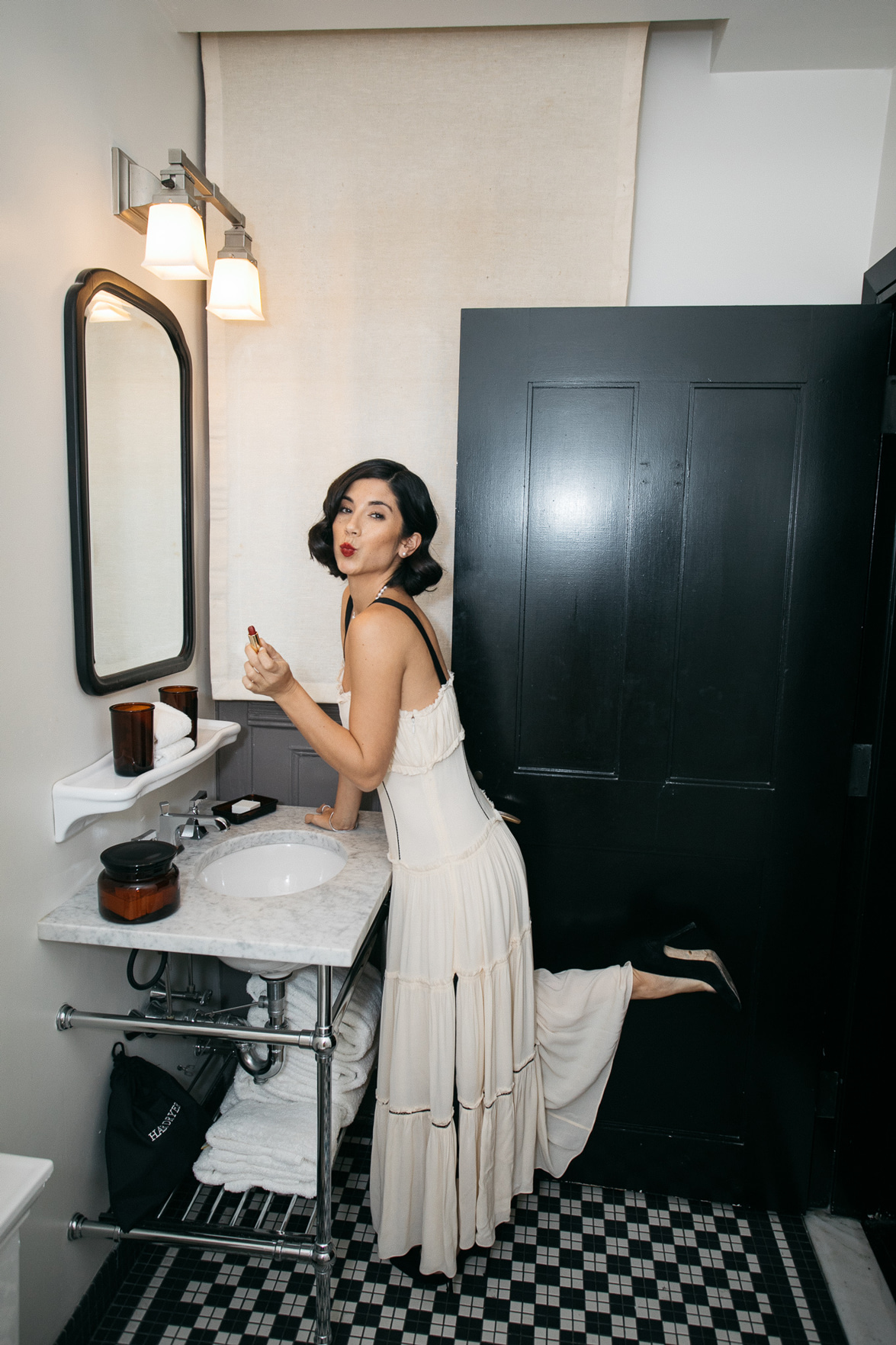 OUTFIT DETAILS: Cinq á Sept dress (borrowed) // Sergio Rossi heels // Blue Nile pearls