13
minute read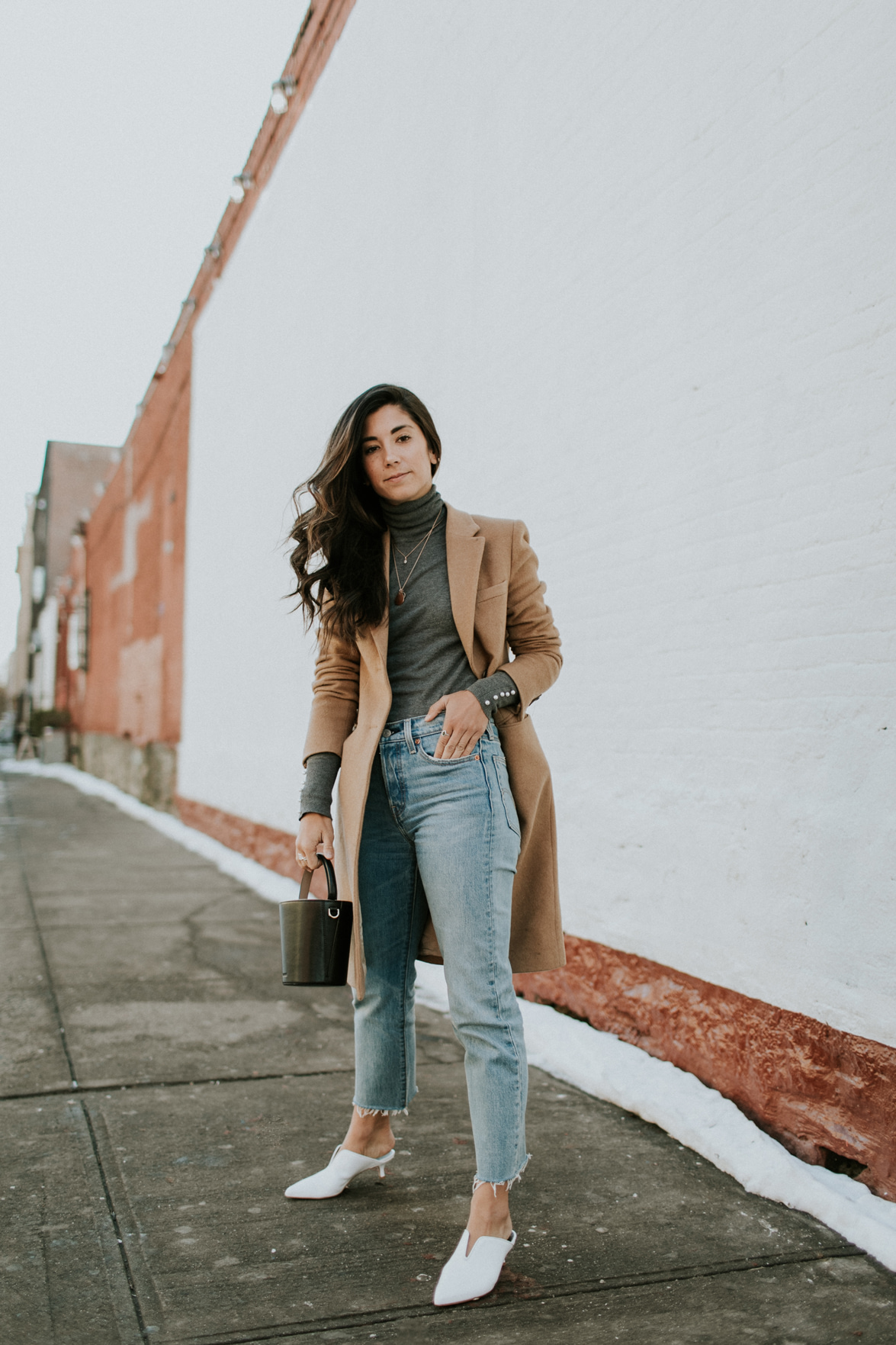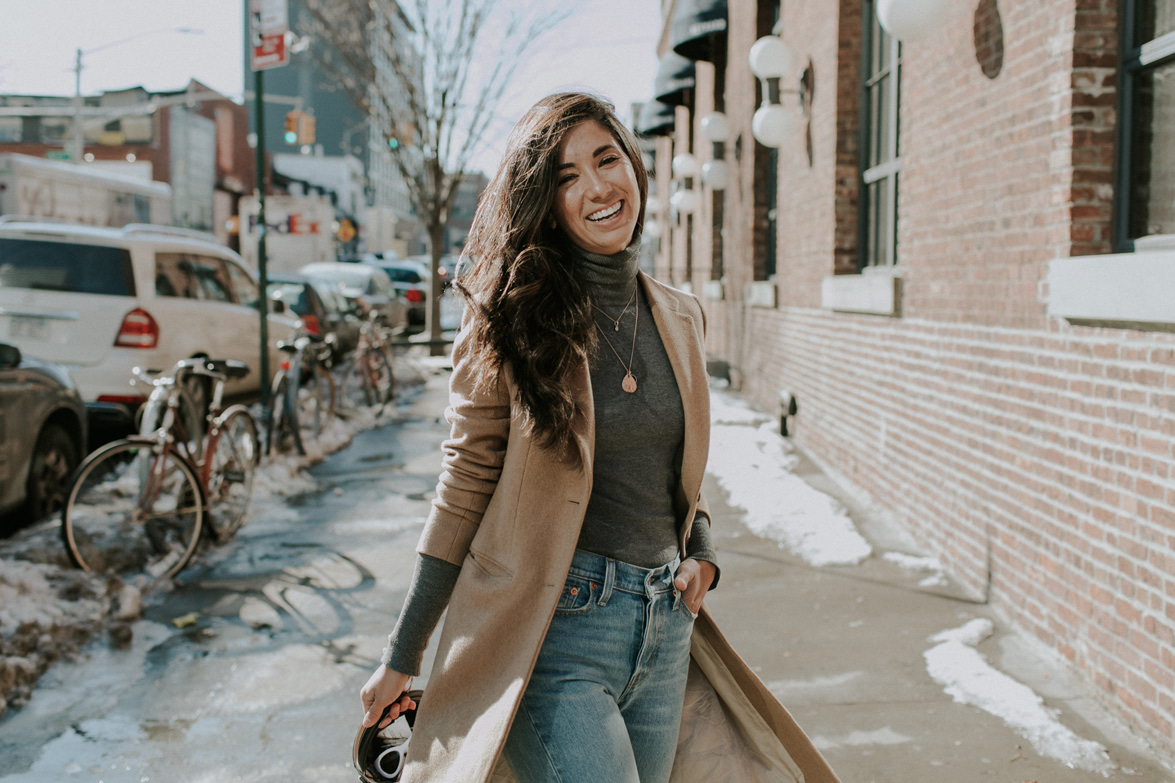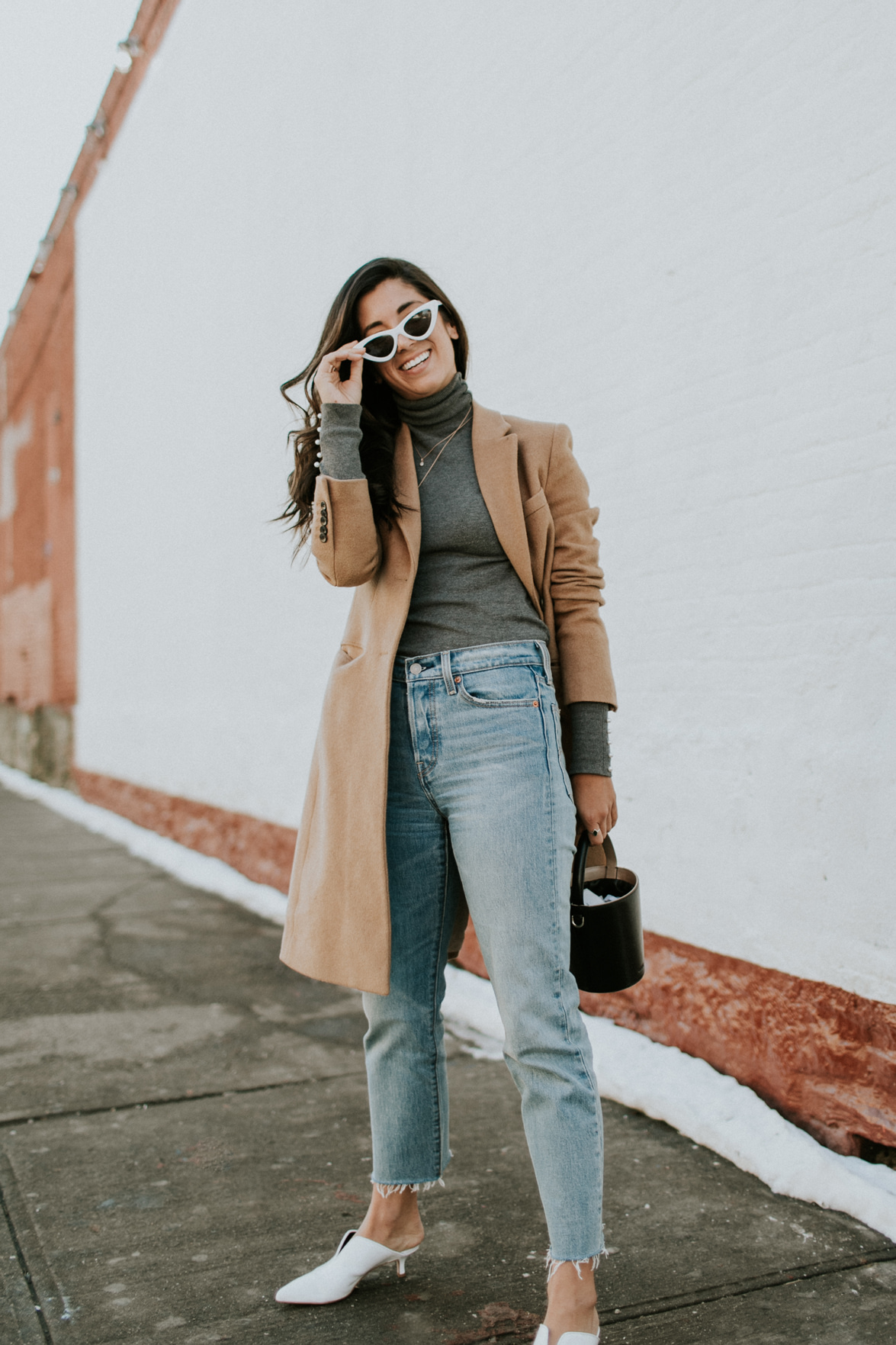 Drumroll please...
Alright, ladies (and perhaps a handful of gentlemen?), the results are in from our very first reader survey here on This Time Tomorrow! The votes have been cast. The remarks have been noted. And I have lots of charts and graphs to show for it, that I wish I could muster together into a really cool, viral-worthy infographic for you. But, alas, in the interest of time (and my sanity), I figured I'd spare you all that. The important thing to focus on here is: WOW, this was incredibly insightful!
First things first, for everyone who took the time to fill out this online survey here (20 questions total) or the condensed, shortened version available in my Insta Stories (5 questions), I cannot begin to thank you enough. Seriously. I know this is a very oversatured market, so the fact you took time out of your day to do this for me, truly means the world. I'm so glad that you all have been paying so much attention to my Instagram page and my Instagram link in bio too! Furthermore, for everyone who filled out the open ended response questions, which I intentionally made optional as I didn't want to burden anyone with writing out their answers, even BIGGER props to you! Each note, comment, constructive criticism, paragraph, and in some cases, mini novel, while all completely anonymous, didn't go unnoticed or unappreciated or unfelt (in the best way possible!). It was humbling to know you cared enough to let me know what you really think! And yes, that means, the good, the bad and the ugly, as it pertains to both what I'm doing here specifically on This Time Tomorrow and your thoughts on the influencer space as a whole.
Secondly, I wanted to give a bit of context as to the catalyst behind this survey. While there were many things I valued about working at Google, I always really appreciated the transparency and the iterative nature of the company the most, from the products we were building to how teams were functioning. Each year, we'd fill out a multi-part survey (anonymously) weighing in on how we felt about a wide range of topics, including our immediate team productivity, group vision, manager relations, etc. and months later, the results would be aggregated, interpreted and shared, making for a really great, actionable roadmap for what was working, what wasn't and everything in between. I loved that it forced us to be critical of what we were doing, to celebrate with pats on the back when it seemed to be supported and to pivot when we really needed to.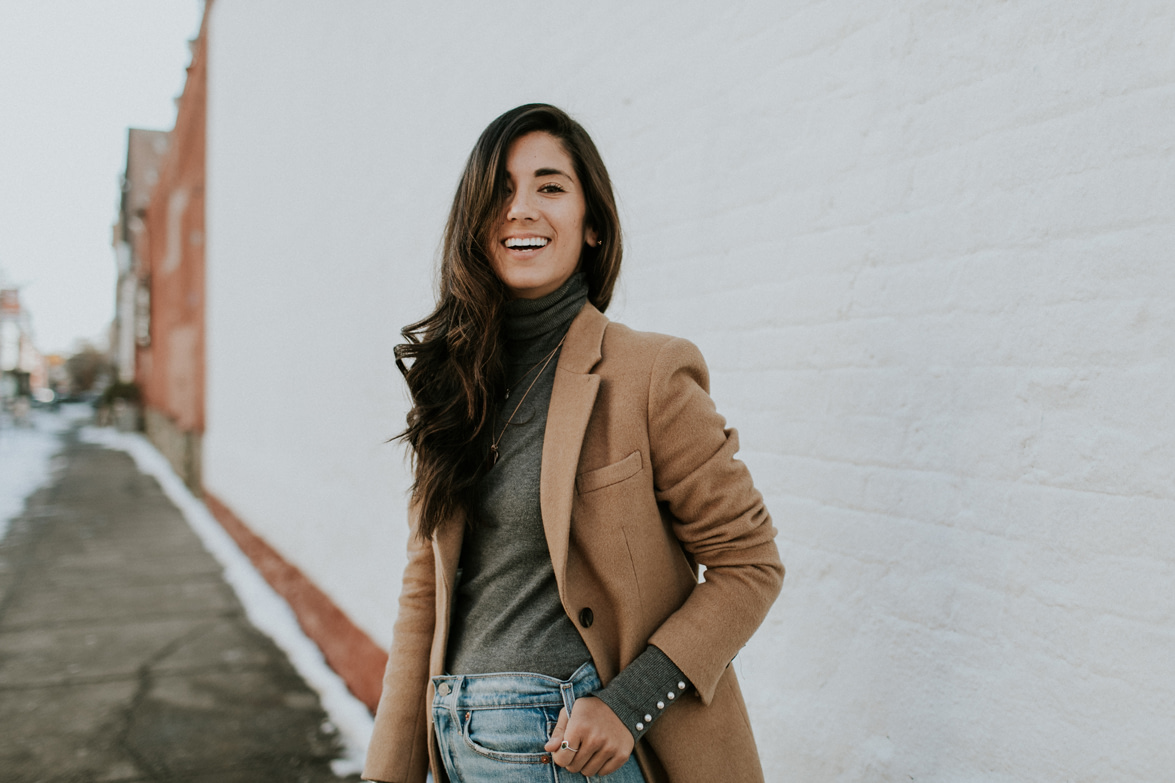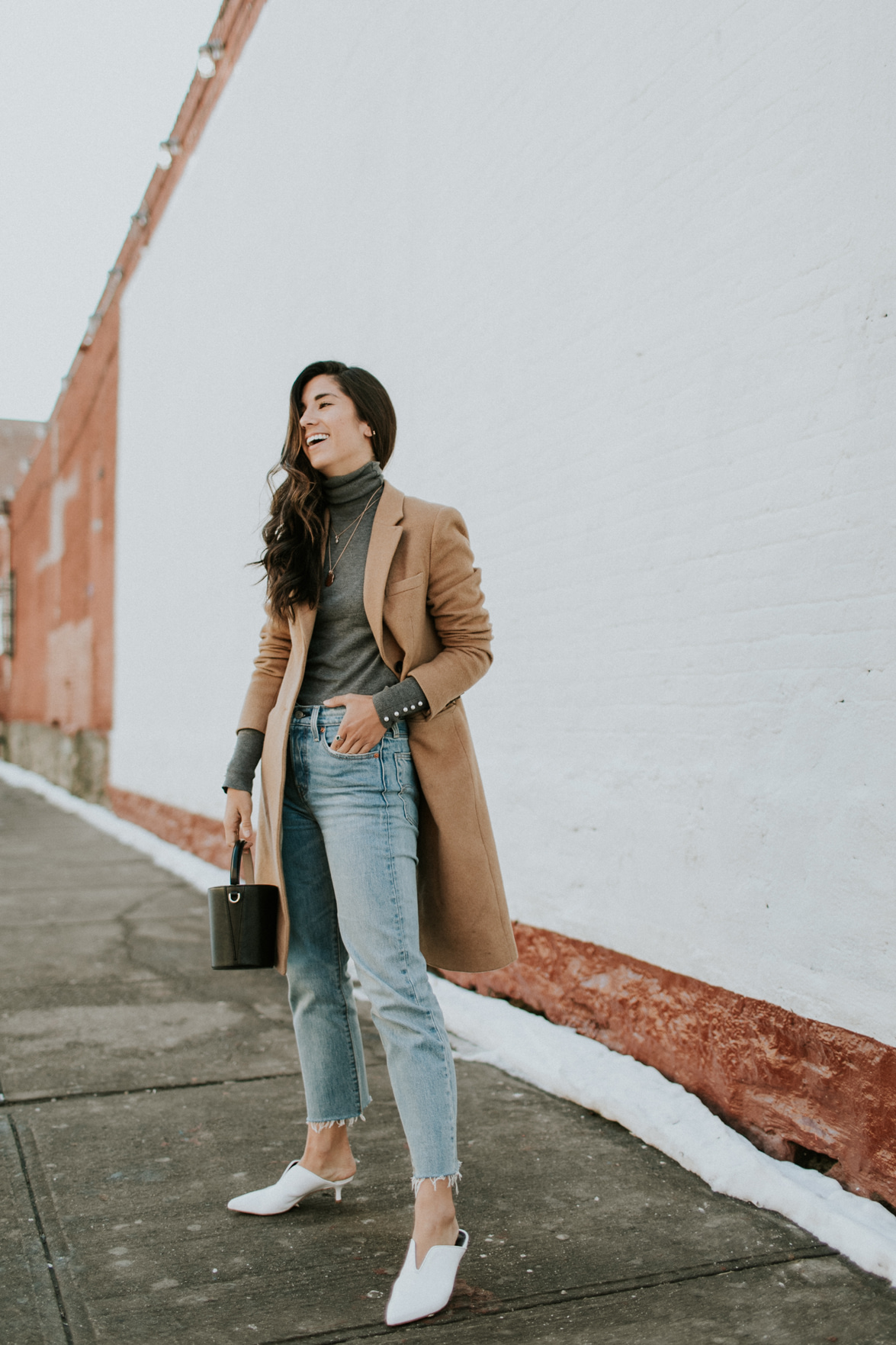 So here I am, hoping to do the same for This Time Tomorrow. Because if there's one thing that was very clear in the open ended feedback responses, you guys are craving more realness from the influencers you follow -- a fair request if you ask me as I often feel that way too, as an influencer myself. And I think the first step in that direction, is figuring out what I'm doing right and where I'm perhaps missing the mark.
With all that in mind, I'm cutting my mic off (because seriously, I'm rambling now), so we can get down on to the results! (Keep scrolling!)
About you!
Slice of the Pie: Between the Google Form survey here (2o questions) and the condensed Insta Stories polls (5 questions), we had well over 1,500 responses! Obviously, everything that follows is considered a population subset -- it's not truly reflective of the ENTIRE group but it's a good indicator. Think of it as a slice of the pie, so to speak.
Who are you?: Well, 80% of you are NOT content creators/bloggers/influencers/YouTubers yourselves. This surprised me, as a lot of you did seem to know a lot about the influencer space though, so perhaps some of you should look into the best way of becoming an influencer! TikTok is very popular at the moment, so it might be worth taking a look at tiktokpalace.com, but there are plenty of platforms that you could use to get started so take your time whilst finding the right one(s). I am glad such a high percentage of you were not content creators, as it is nice to hear from people who I may not otherwise hear from.
Personal style: When it comes to your personal style, I noticed there was a healthy majority of those in the Madewell + J.Crew, "girl next door camp" (44.7%) and those in the high and low mixing camp (47.9%), which I can admit, I haven't done the best job of staying true to in my personal style posts I've shared here in recent years (but more on that later!).
What draws you to blogs? As far as your main motivation behind following a given influencer, it quite unsurprisingly boiled down to style/beauty inspiration (52.7%), followed by a desire to feeling connected to like-minded women and men (17.6%) -- another area I'd like to iterate on, but more on that later!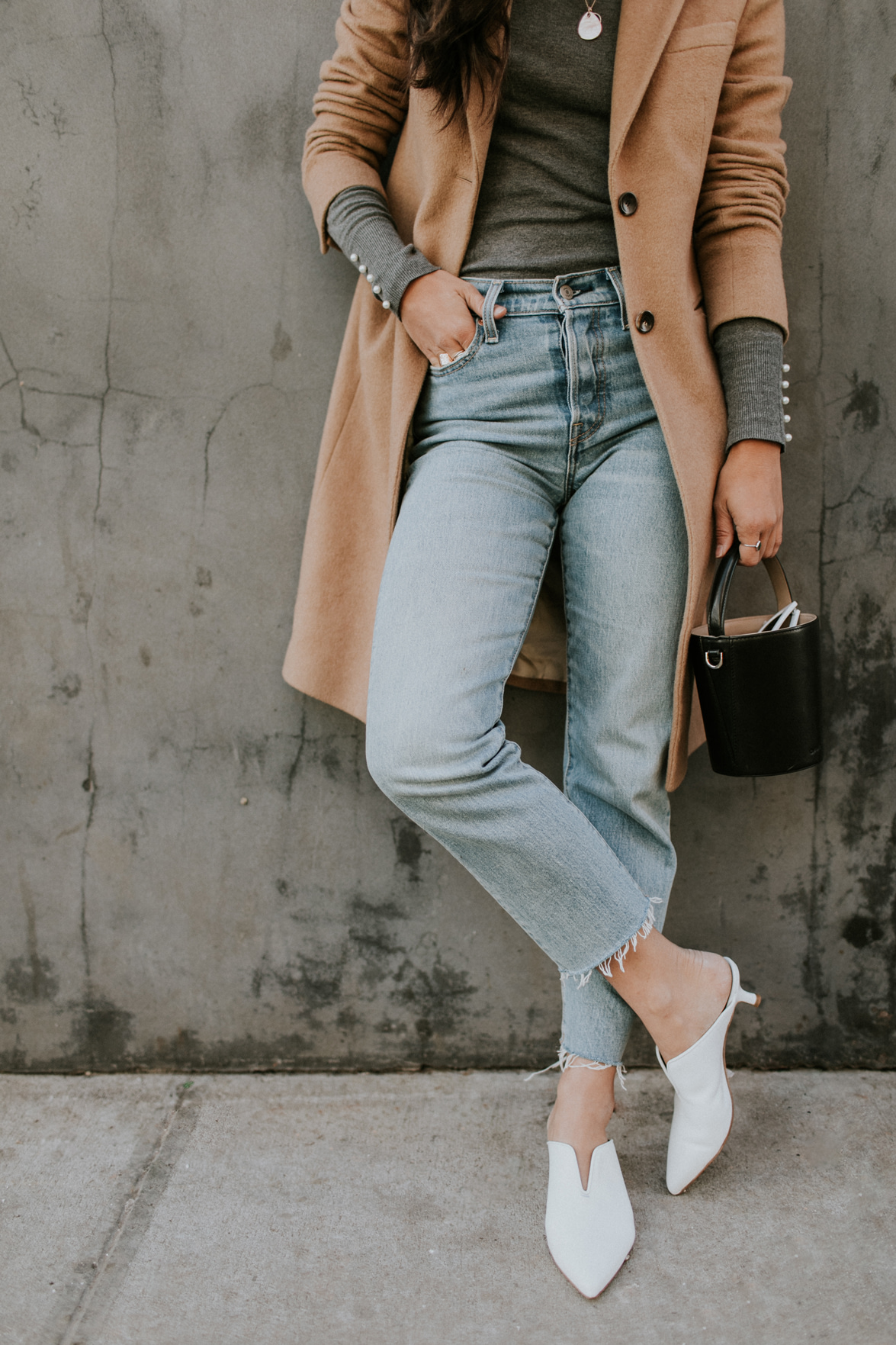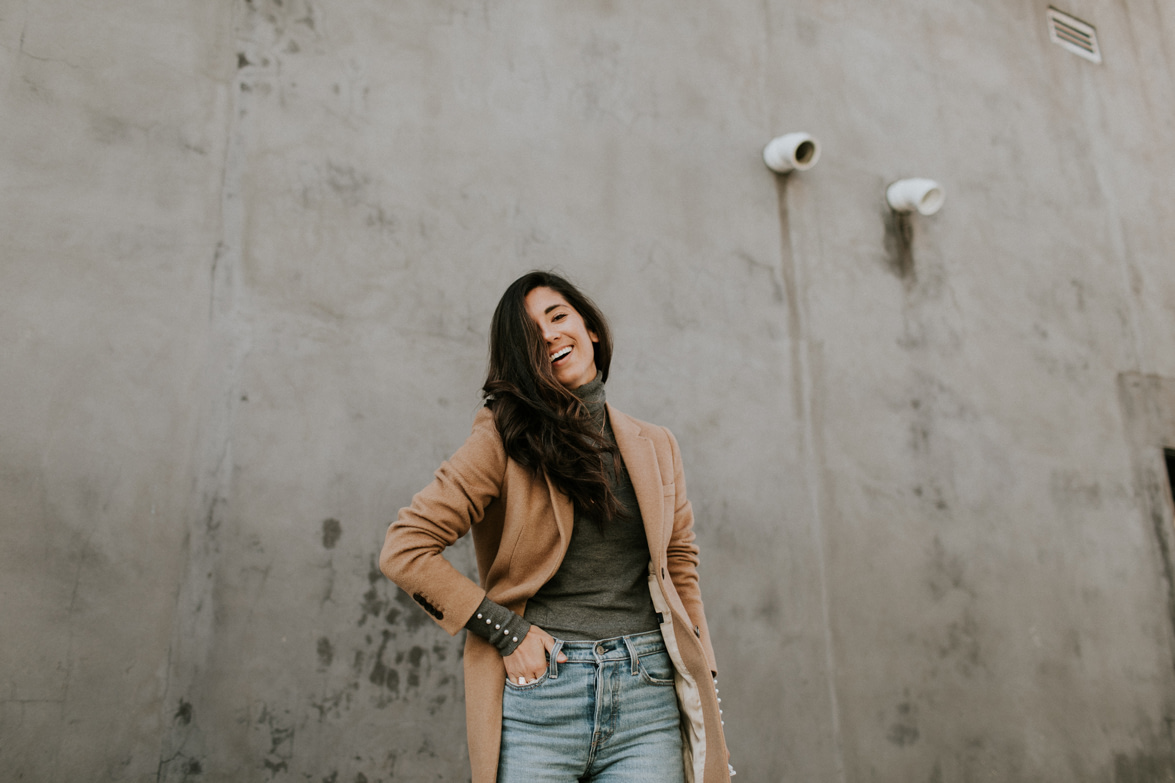 OUTFIT DETAILS: Suistudio coat (similar style here) // Zara turtleneck (similar style here) // Sunglasses (found at a vintage store in Melbourne, but similar style here) // Levis Wedgie jeans // Tibi heels // Cafune bag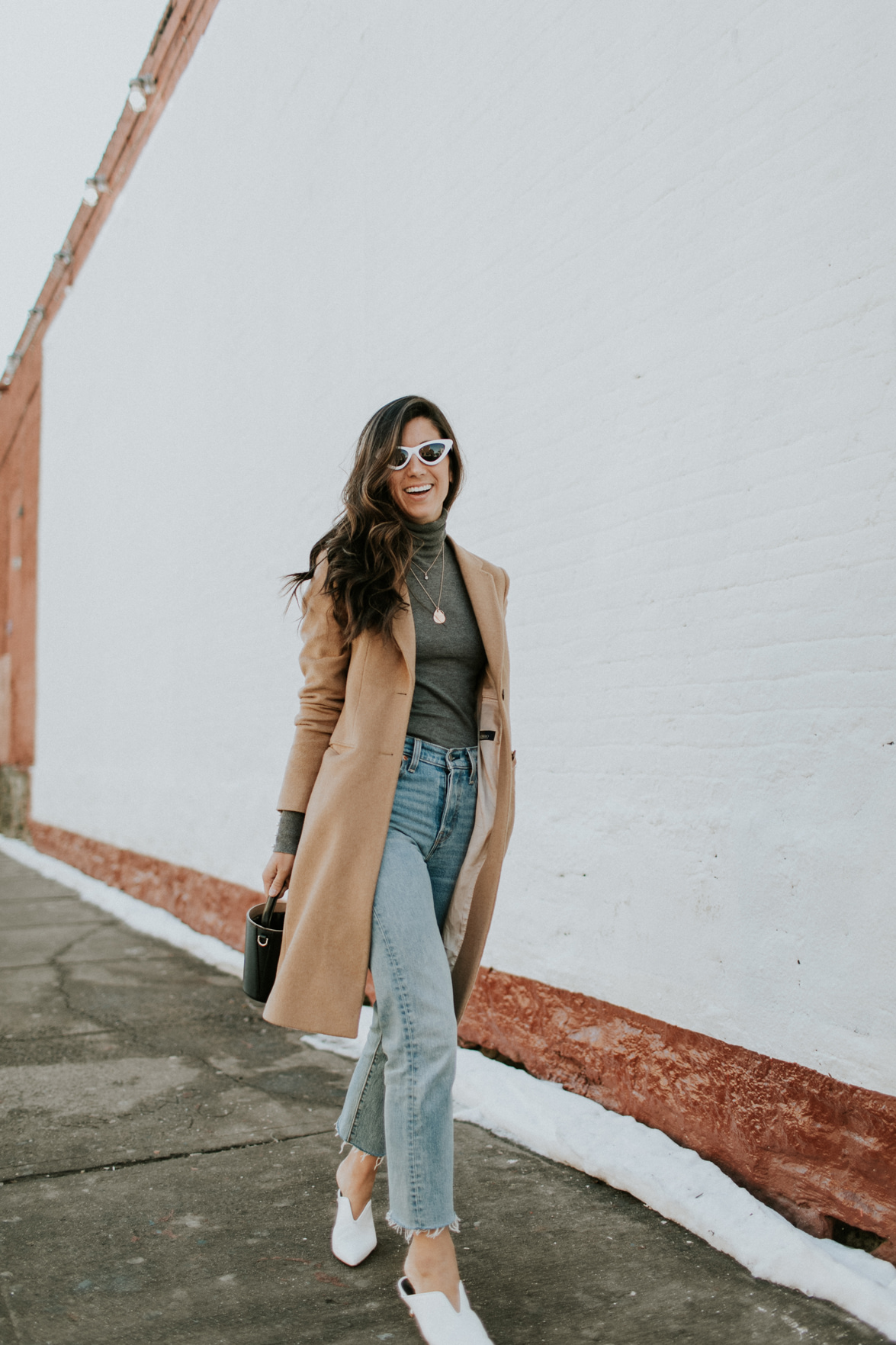 General habits
Reading blogs: A thing of the past? When it comes to consuming content on blogs, many of you confessed to reading primarily at least a few times a week (38.3%), if not daily (42.6%), but when it comes to your favorite platform to follow said influencers on, the overwhelming majority of you said Instagram. While it's a bit conflicting, I can relate to this breakdown, as I spend way more time on Instagram following ALL the influencers on my radar, and spend a select amount of time on the few blogs I care to read on a daily basis (this is a huge shift for me, compared to when I started this site over 9 years ago, when I would read A TON of blogs every day on my blog roll (oh man, anyone remember those?!). This, of course, begs the question, what makes a blog worthy of that limited time you DO spend reading? More on that later...
Time of Day: There's almost an equal size grouping of my early birds (those who love checking blogs/social media early in the morning) coming in at 41.2% and my night owls coming in at 42.2%. I'm toying around with the idea of publishing twice a day several times a week, and kinda love the idea of night time programming to compliment the early morning sartorial inspiration dose. Thoughts?
Like To Know It: Not many of you ACTUALLY use Like To Know It (63.8%), which is practically music to my ears. Not that I have anything against the platform, it's just that since its launch, I think it's safe to say it's cut into a lot of bloggers' traffic, since the incentive to visit a site for further outfit information is practically removed. One of my biggest professional goals this year (as it is every year) is to increase my overall traffic and the stickiness of my site -- so when it comes to shopping my Instagrams, you can simply visit my Shop My Instagram page here.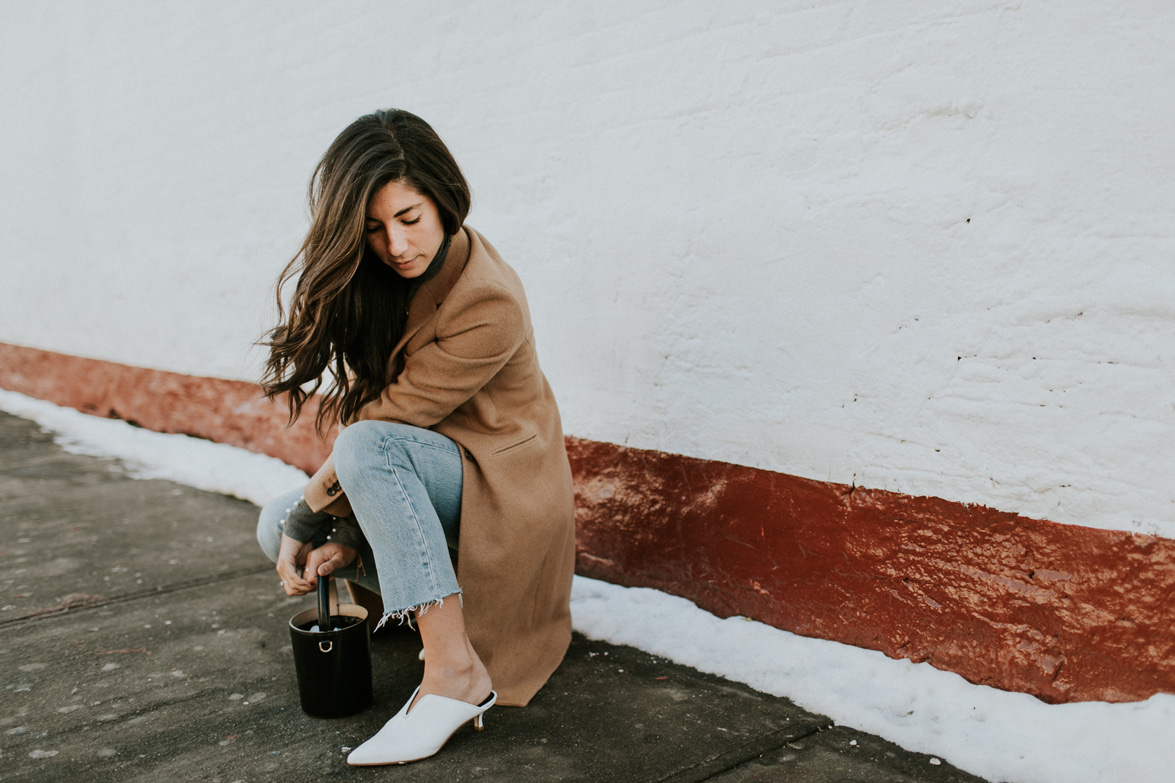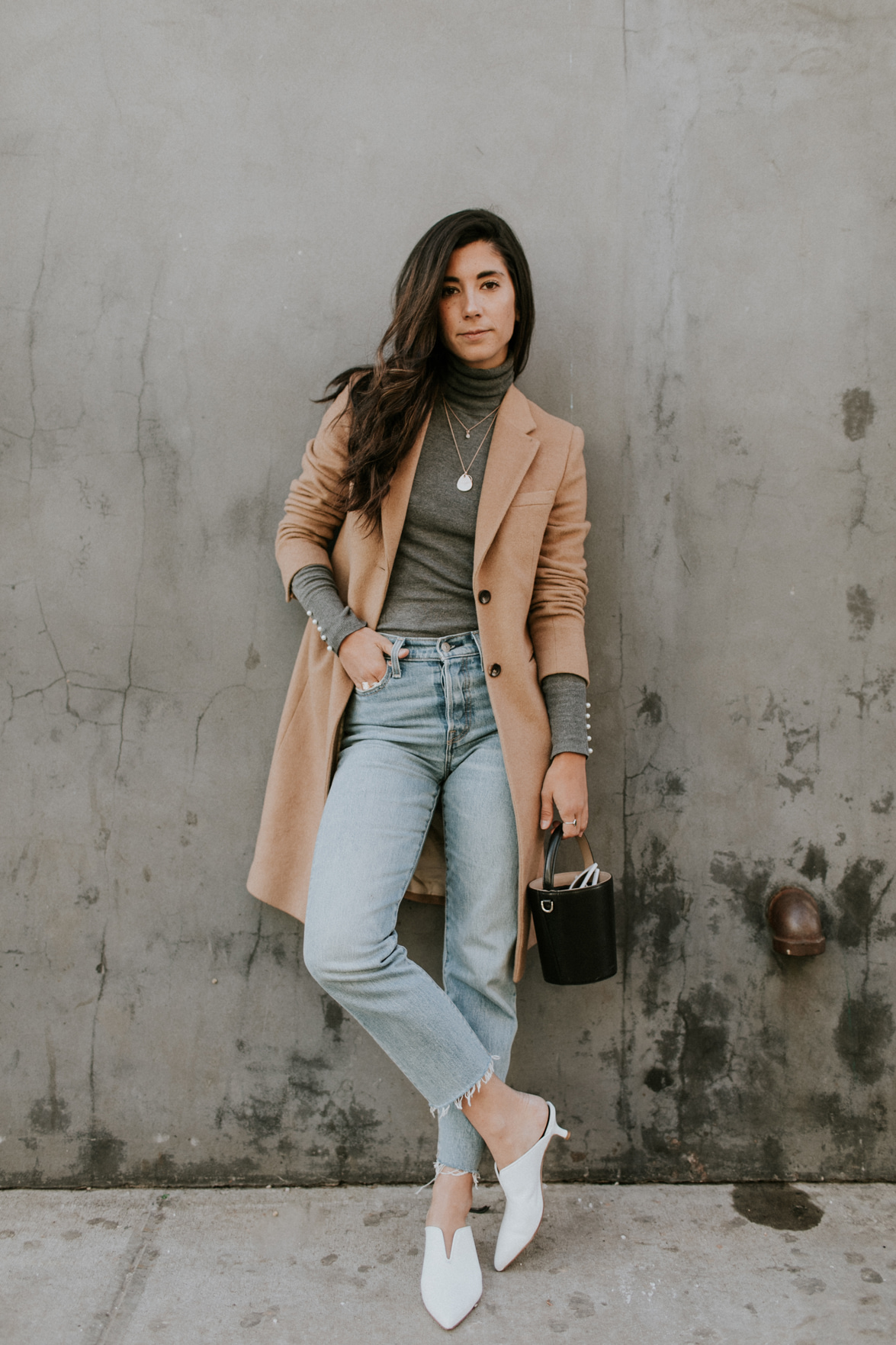 Let's talk about the elephant in the room: INSTAGRAM
iPhone or DSLR?: This question seems to get asked a TON in all the Insta Stories polls I've been seeing lately (for good reason) and the results came in as I expected. When asked to choose, most people prefer iPhone photos over high fidelity photos from a DSLR or equivalent camera (69.7% vs. 30.3%). By now, I've sure you've all heard plenty of anecdotal stories as to why iPhone photos perform better on Instagram -- including possible algorithm favoring -- but I think in general, it indicates a return to when Instagram first launched with more candid, raw, off the cuff sort of posting behavior (Eva Chen brought this up back in April when the introduced the first of several algorithm changes). While I don't necessarily see most content creators completely returning to that, I do think there's value in prioritizing this feedback to see how it resonates with you all. Of course, you can still expect high fidelity photos here, on the blog, which of course, may find their way over to Instagram from time to time, but in general, I'd like to try this for a good month to see how it goes.
Instagram posts or Insta Stories?: I'm actually really keen to ask this question in about 6 months to see how much it's changed (if at all). As of right now though, actual Instagram posts sneak by as the winner over Insta Stories (56.4% vs. 43.6%).
Live Videos or Insta Stories?: This was a landslide. Nearly 92% of you prefer Insta Stories over Live Videos, and I have to say, I agree. Very rarely do I get a notification for a live video and actually click through to watch in that moment. Most of the time, it boils down to the fact I'm busy and in the middle of something else so I can't necessarily "tune in" for that show.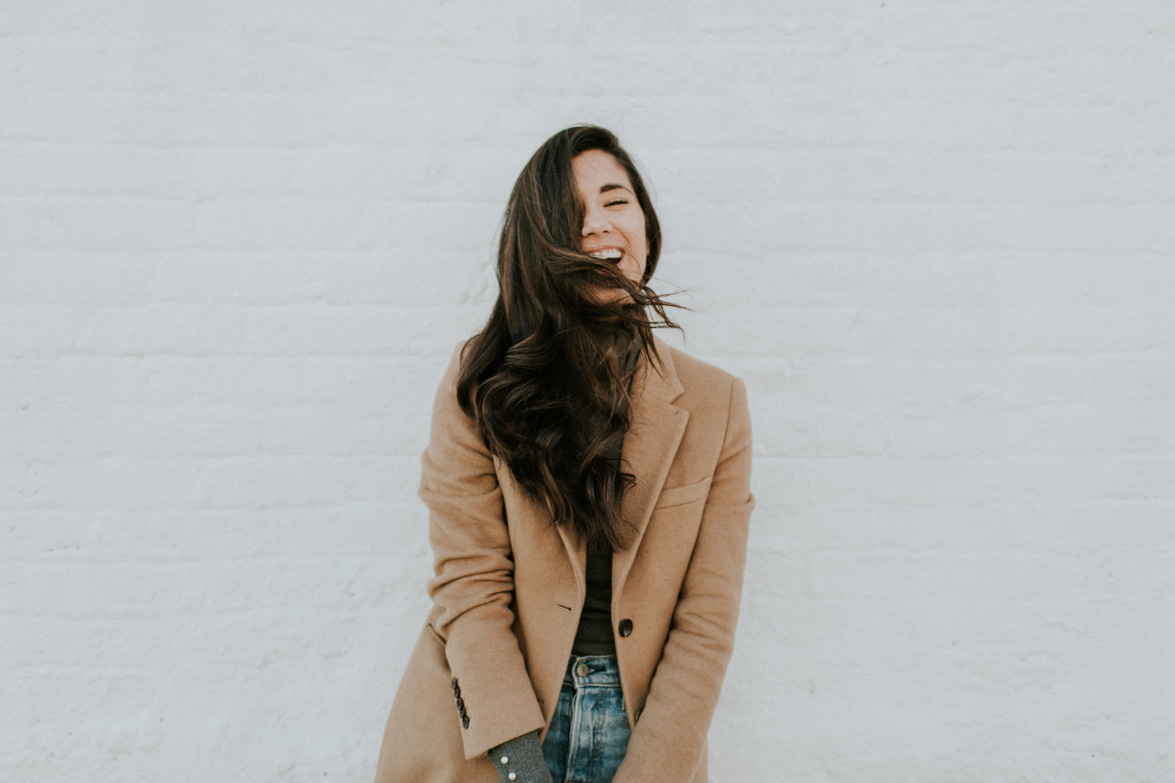 General thoughts on the influencer space
The Good: These questions were positioned as optional, open ended responses, so I'll be generalizing the overall sentiment here. When it comes to the type of content folks love seeing on blogs, it really boils down to one main underlying goal: being relatable. I think now, more than ever, you dear readers appreciate it when a blogger shows that they are more than a perfectly curated feed -- that they're real, they have flaws, they have hardships, they have quirks, and above all, they're human. To quote, (and don't worry, we'll have lots of quotes down below), one person wrote that they wished more bloggers would keep "being honest about their failures as well as their successes." You all had a bunch of thoughts that laddered back up into this umbrella idea: creating relatable outfits (at price points that didn't ONLY feature luxury items), being candid on Insta Stories, sharing actionable tips and tricks to fellow bloggers, creating thought provoking essays that perhaps go beyond an outfit and make people want to get to know you more.
The Bad: As far as the types of content you wish bloggers would leave BEHIND in 2o17? Well, here's a condensed list of themes/subjects that came up repeatedly and it goes something like this: loop giveaways (understandable), sponsored beauty content especially when it goes live the same day as a bunch of other bloggers' posts (fair point), unboxing videos on Insta Stories (makes sense), business of blogging posts (unless there's a unique value add), overt sponsorships that don't fit their brand and saying "Hi guys" at the beginning of videos (this one made me laugh and nod my head a tiny bit!).
The UGLY: Sale roundups. Hands down, the most requested thing to STOP recapping, resharing, rounding up and generally, just talking about in the blog world. And you know what? I gotta say I agree. As someone who has consistently blogged about the aforementioned sale that shall remain unnamed and can see and understand as to why it's a big revenue source for bloggers, I can also recognize when enough is enough and it sounds like you guys, dear readers, tend to tune out during this time anyway. Gift guides came in as a close second.
Finish this sentence..."When I decide to follow a blogger, it's important to me that they..." There were so many wonderful, thought-provoking answers to this one, but my favorite was: "When I decide to follow a blogger, it's important to me that they mirror some aspect of my life that I hold dear." I mean, after all, we're all looking to connect, right?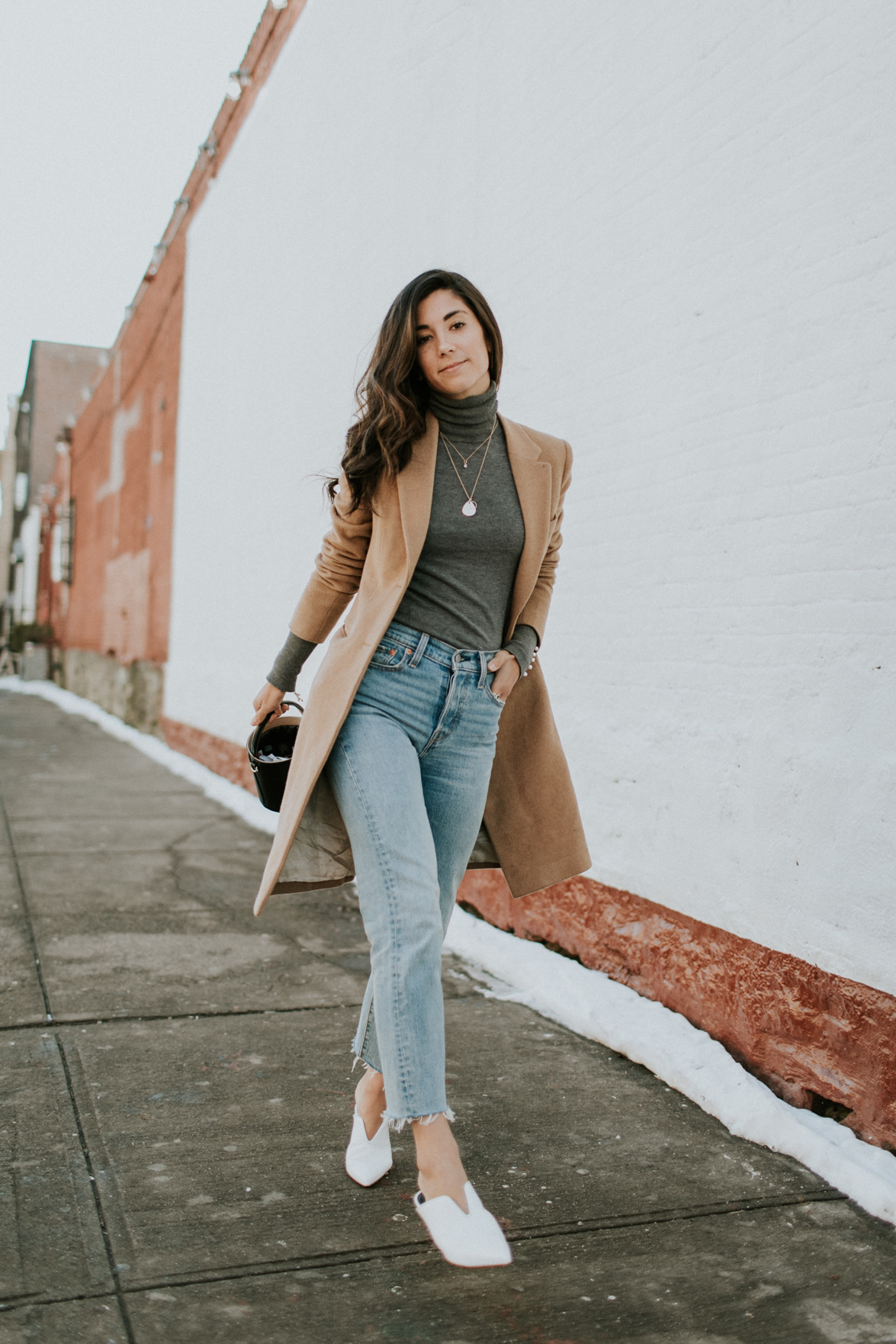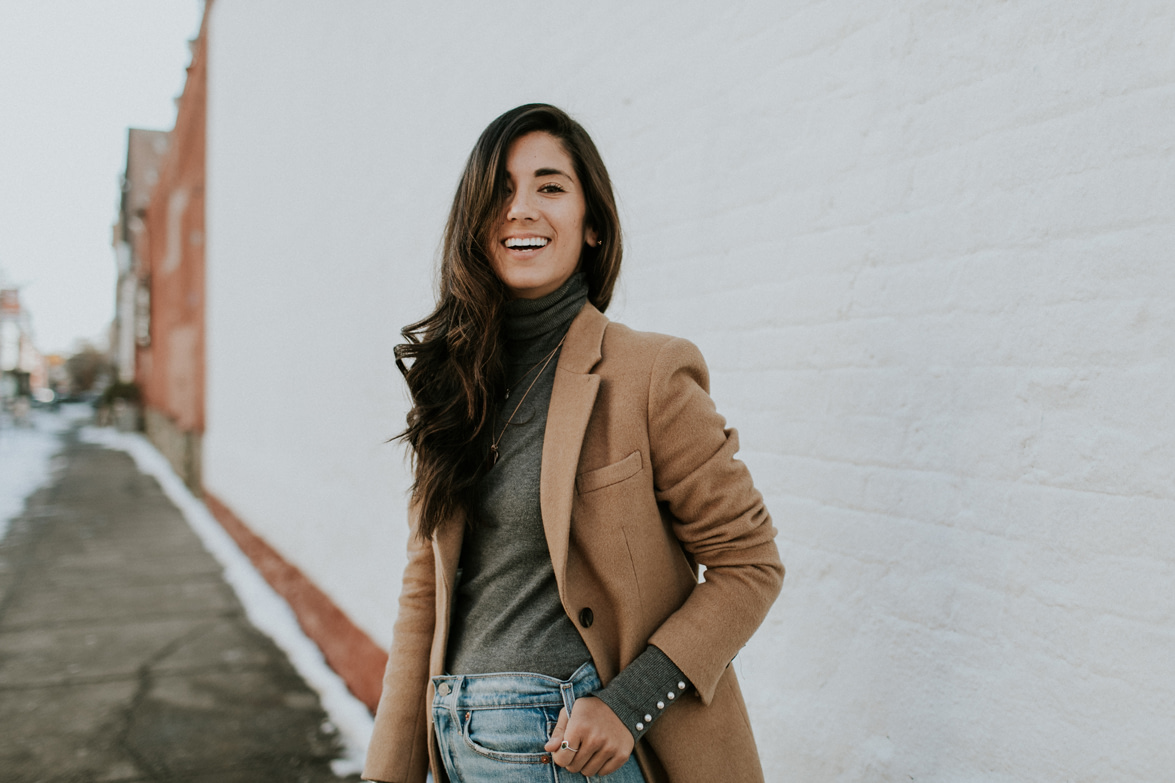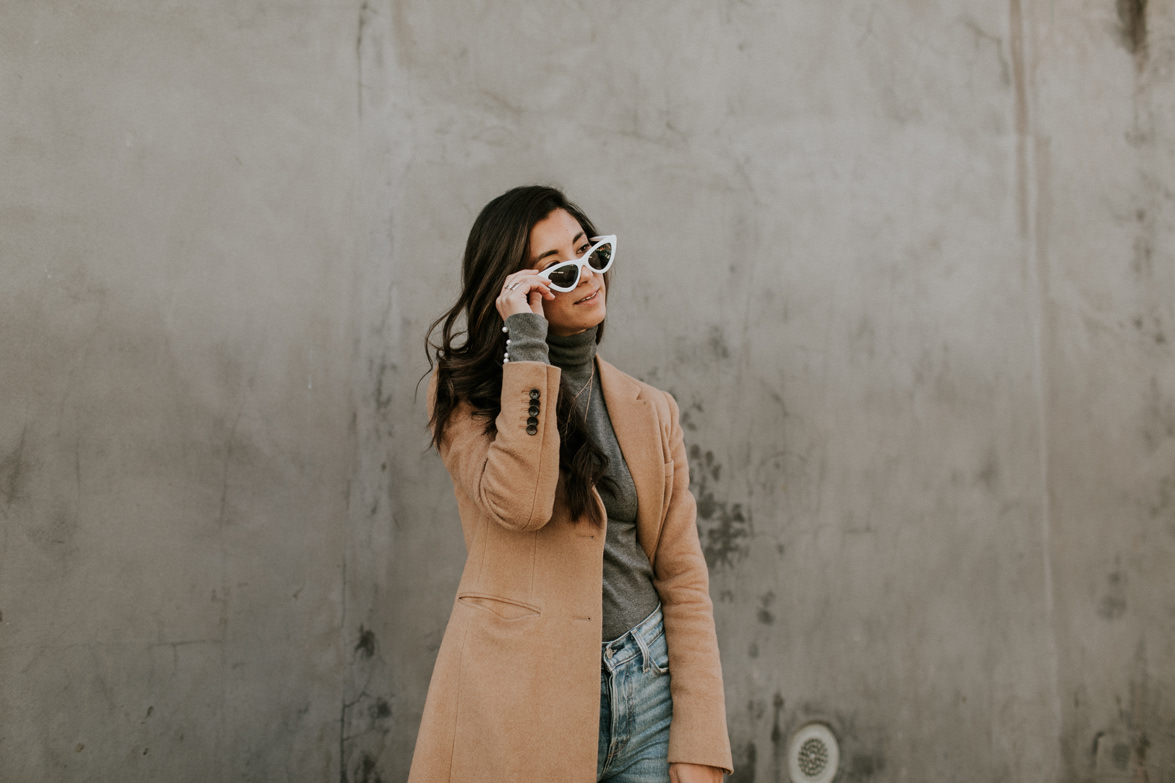 This Time Tomorrow feedback
The top 4 requested content categories (in order of preference): Daily outfits, personal essays (about relationships, about hardships, about LIFE etc.), travel guides and a tie for 4th place between fitness/wellness and interviews with inspiring women (like my Woman Crush Wednesday series). Personally, I'm excited this question affirmed a lot of what I want to refocus on this year, that being more relatable outfit content and more personal writing.
When it comes to style of photography, the majority of you would prefer approachable content (more candid, on the street, heading to coffee/meetings/work moments) over aspirational (more editorialized, stylized moments), coming in at 85.1% vs. 14.9%. I have lots of thoughts on this -- and promises around it -- down below in the "But what does this all mean for 2018?" section.
As far as what you guys want me to KEEP doing, we have: long form personal essay writing, more video content, more photos without sunglasses on, travel photography and guides, more casual, every day outfits, fitness and marathon training, ELVIS BUTT WIGGLE STORIES! God guys, with all these essays you're requesting, I might have to get someone to write essays for me! Although I hear they're very helpful, I do love writing for you guys and I don't think I could pass that role onto someone else.
On the flip side, the most common things you guys think I should STOP doing are: too many editorialized shoots that end up being too aspirational, sale round ups and including too many photos in a post (fair enough!).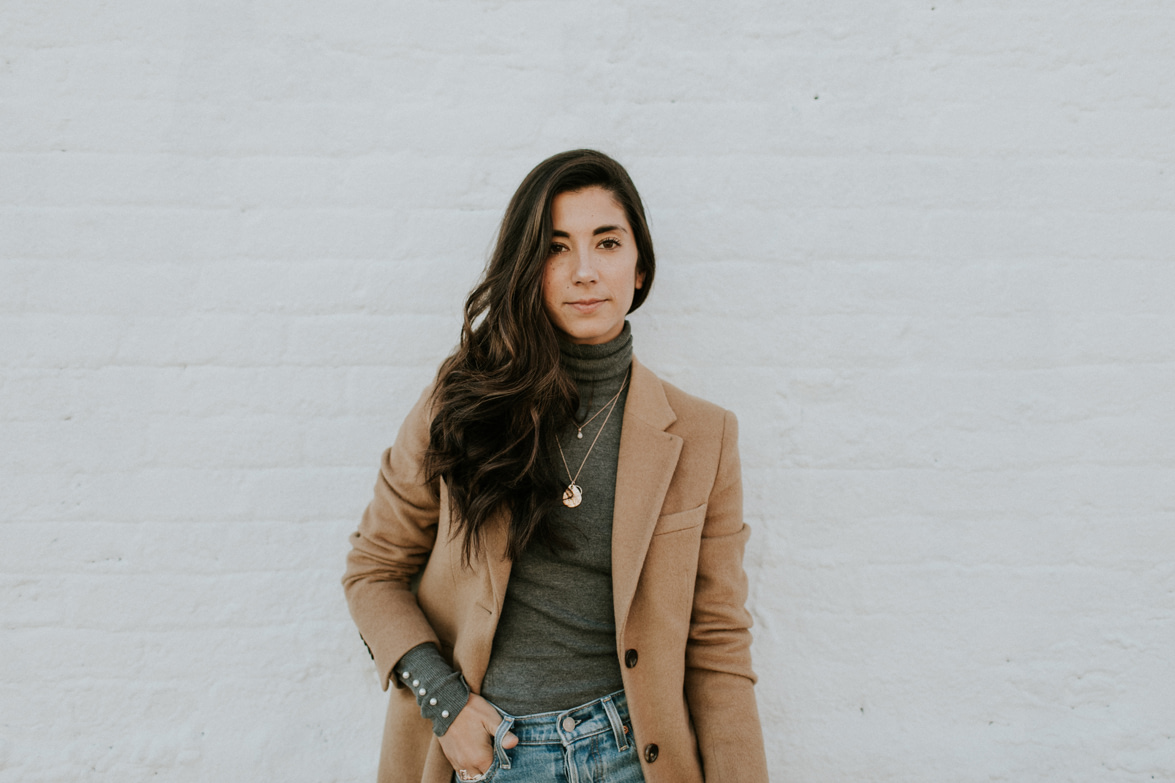 Letters to the editor
So many of you wrote thoughtful, detailed and actionable feedback (the trifecta!), that I wanted to share some of the highlights, praise and constructive criticism alike!
"The one thing I think you should STOP doing is over the top fashion posts. Again, LOVE your style and find it so so beautiful. But sometimes I really wonder where you are wearing these things. They're beautiful to photograph, but not as "inspirational" for someone who has a desk job and a morning commute. I still go back to your San Fran, Google blogger days to draw inspiration for my work and personal life."
"First of all, MAJOR congratulations on running the NYC Marathon -- it's a huge accomplishment and you should be so proud! That said, as someone who runs distance races and knows what it's like to run a marathon, I found your blogging about the process to miss the mark and I didn't think you gave a realistic picture of what is required to train for a marathon (or what to wear to do it!)."
"Less editorial type photos. They're beautiful but not as interesting as candid photos"
"Opening up about life, fashion, Elvis, NYC. You have a unique perspective on life, on moving across country, on relationships. The 'girl chat' mentality of blogging is really nice, especially with the increase of cultivated social media, its nice to connect with a blogger because you share similar interest and paths in life."
"The thoughtful essays. It's been a rough year and we have 3 more ahead, so keep on with the woman power."
"Writing! I love the way you write. I love that you can talk about fun and slightly more frivolous stuff like fashion and beauty but you also have such a unique voice and are very well written. I discovered your blog several years ago while still in college and your blog made me want to write."
But what does this all mean for 2018?
Of course, everything above is just great feedback until you put it to work -- and that's exactly what I want to do. So here's what I'm gearing up for, content wise in 2018 -- I'm pretty excited for all of it, and I hope you are, too!
More personal writing: If one thing is very clear to me now, it's that you guys are craving a more personal, one-on-one narrative here, to show that there's plenty more past the highlight reel of Instagram. I, like many of you, have thoughts, concerns, desires, fears, anxieties and problems like the rest of humanity. Will we get into all of it? Nah, there aren't enough hours in the day and I don't want to DRAG you down that much. But, I'm excited to open up with more personal posts -- the good and the bad -- in hopes it creates more of a sense of community around these parts. You guys brought up my previous dating posts here and here, my adult acne and self-image struggle posts here, my career posts here and even some of my politically charged posts here and here as favorites. The key here to remember is that it's quality over quantity -- I want to make sure I'm producing content that I'm proud of and that I think adds distinct value to your day.
More everyday outfit inspiration: My next biggest takeaway? Get back to my roots. While there's something I really enjoy about being able to style a shoot that's aspirational and editorial in nature, I can also recognize that it can be alienating if done too often. I think somewhere along the way, I really got hooked on flexing my stylist muscle that I failed to share more of my every day, running around the city/heading to work looks that brought a lot of you here in the first place. This coming year, I like to think we can find a really nice balance of the two, perhaps with a dedicated hub here on my site to house more of my "styling work" -- where I'd ideally love to style actual models for conceptualized shoots. I've always toyed with this idea with different photographers and I think now is the time to try it.
More fitness: As one reader pointed out above, my NYC Marathon training was a bit lacking, and she was, for the most part, correct. Due to a crazy travel schedule the months leading up to the marathon itself, I wasn't quite realistic with myself as to what was feasible, both from a physical training standpoint and from a content production standpoint. While I haven't officially signed up for the NYC Marathon again this year, I'm already planning on it and this time around, I'd love to create a more detailed series as to how I prep leading up to race day. Would you be interested in forming a virtual running club -- essentially we would keep each other accountable for mileage/work outs etc.?
More personal Insta Stories: OK, so I need to get over this weird phobia I have of just sitting there and talking to the camera -- most of the time, I just hate the sound of my voice and get oddly anxious over the 15 seconds cutting my sentences off at weird points that I end up refilming way more than its worth. That said, you guys want more candid, real peeks into every day life so I'll give it a go!
More video: As you guys know, this was a big focus for the second half of 2017 for me and while the learning curve is steep and I still really have no idea what I'm doing, I'm enjoying the challenge! From my set of current videos, I can tell you guys liked the chattier ones -- both the 73 Questions and my first haul video -- so I'm already planning on a more quippy Q&A series as well as styling tips and tricks videos.
Building up my newsletter: My newsletter was another big focus for the second half of 2017, and another one where the learning curve was (and still is!) steep, but I do think my newsletter is going to become an even bigger focus in 2018 as I start releasing longer format writing and hopefully more editorial styling with models.
And that's all I have from this year's 2018 survey -- did I miss or gloss over anything? Did you find this helpful at all? Please let me know in the comments below!