1
minute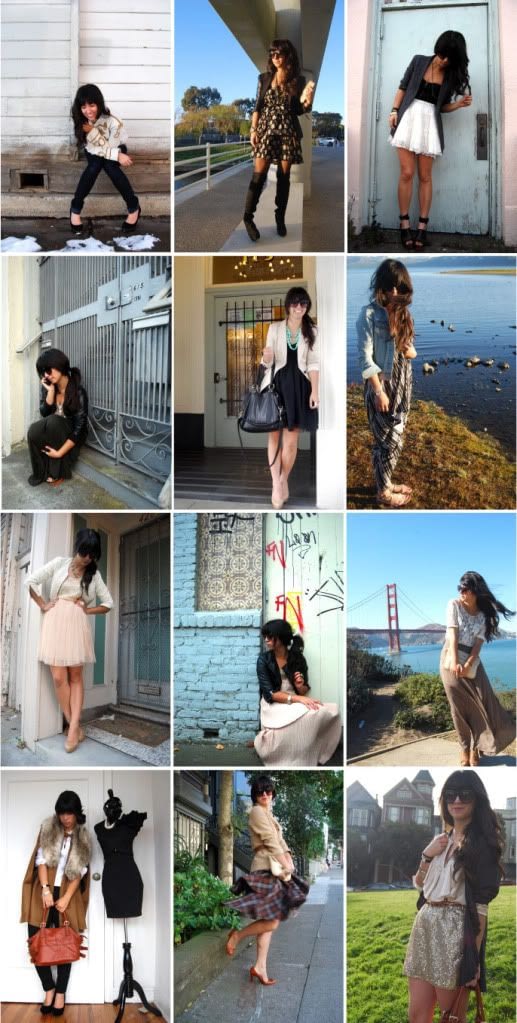 Well, here we are folks! The last official day of 2010! And what a ride it's been! As I was flipping through my archives finding my favorite posts from each month, it really hit me how much has changed since we were saying goodbye to 2009.
I was unemployed. Then went to New York City for job interviews, only to get a job in San Francisco, four or so hours from Reno. Worked at Like.com, went through an acquisition and now work at Google. Went to my first NY Fashion Week in February. Helped with our launch party in NYC in November. Have made some amazing friends and have welcomed some awesome sponsors along the way.
It doesn't seem like much typed out like that, but it made my head spin when I was reminiscing over each photo. It's been said before on lots of other blogs lately, but it truly is crazy how much I remember about each day just by looking at a particular photo. What I was doing, feeling, thinking, worrying about, looking forward to. This blogging business is the best journal I've ever stayed faithful to and I can't wait to flip through it when I'm 80.
So to all new and old readers, thanks for stopping by and sharing this with me. I look forward to 2011 with you!
Starting from top left: January, February, March, April, May, June, July, August, September, October, November, December