12
minute read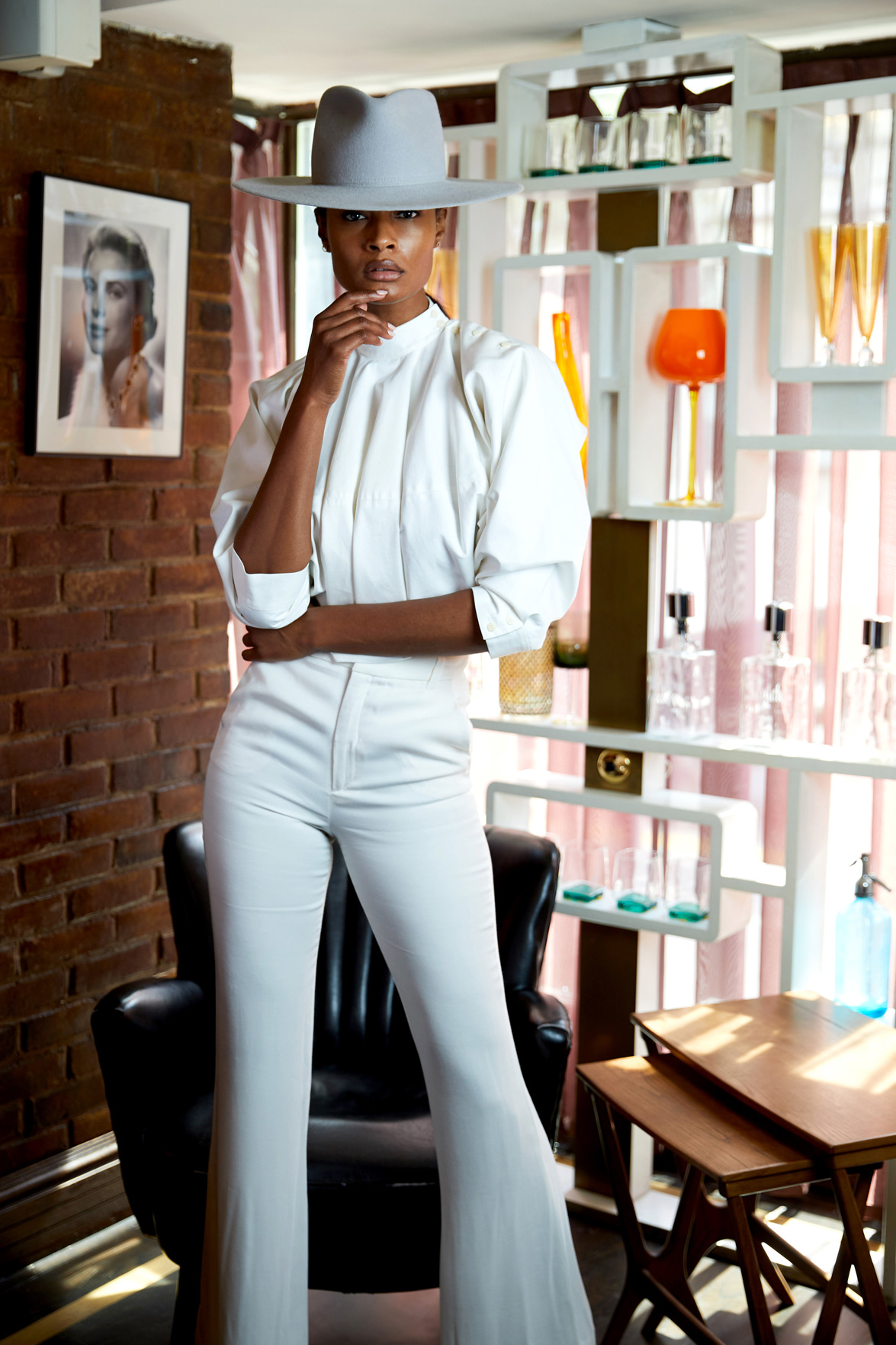 [row][half]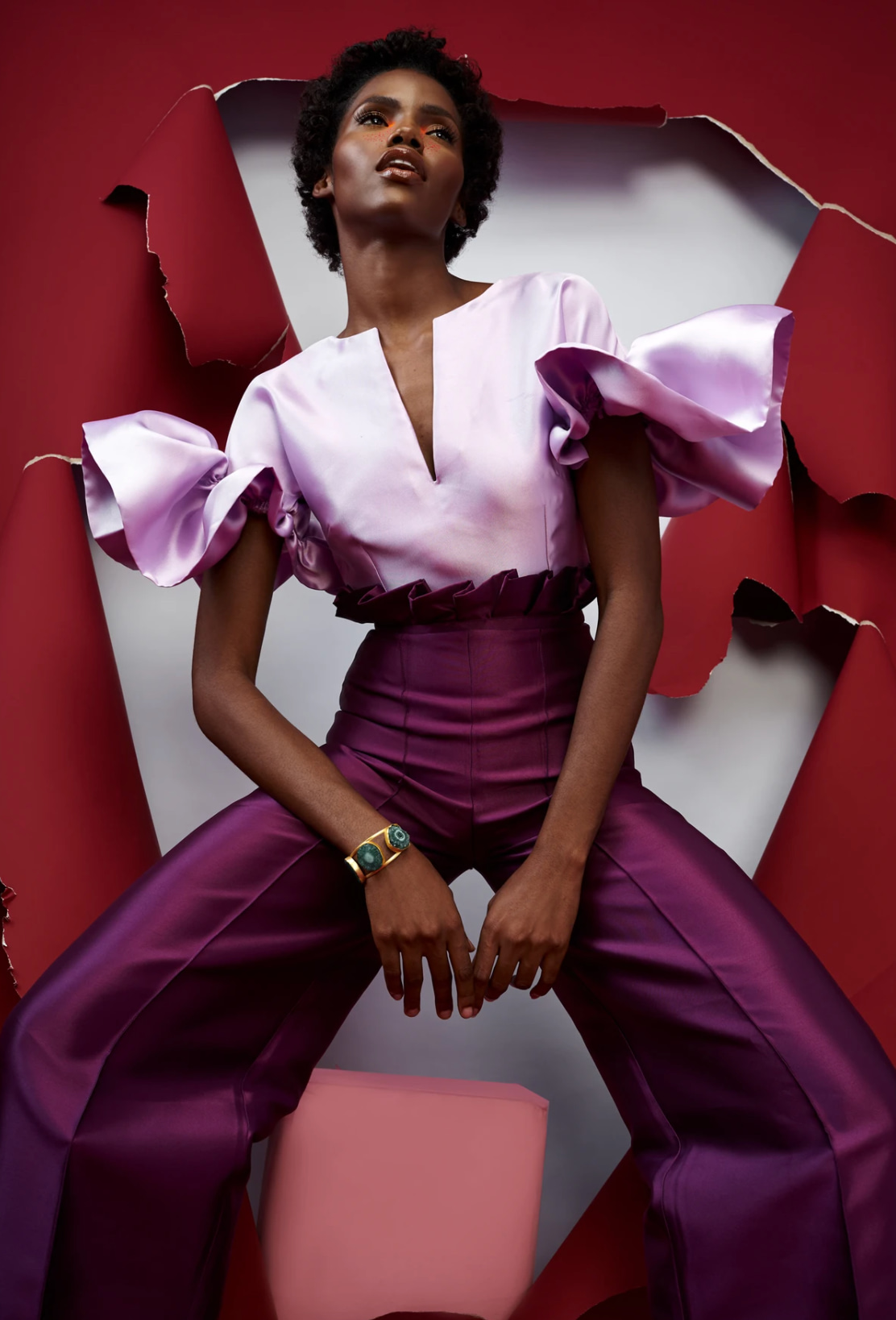 [/half][half]
Today's post is coming a few days late...
Initially, I wanted to share this list of Black-owned brands on Friday -- and started immediately reviewing my own shopping habits with a handful of brands that I've already been supporting over the years, as well as a handful of new-to-me names recommended by close friends. On top of that, a lot of you guys started sending in more brands via DM and email that once I started reviewing my "short" shopping list, I realized I actually had a lot of research to do!
Rather than rushing my roundup, I decided it made the most sense to cull through all the brands over this past weekend to best decide which were the strongest fit for my style -- while also trying to avoid duplicating a lot of the names you've liked already seen on a lot of similar lists from other influencers. So while I love Brother Vellies, Cushie and Oma jewelry (and you should certainly shop them still -- I know I will!), I wanted to make today's list somewhat distinct in hopes you discover something different.
A lot of these brands, I discovered thanks to friends and influencers whose style I really admire -- I'll try to note them accordingly below. And as far as my commitment moving forward, I realize the power in spending habits and it's something I want to be much more intentional and deliberate about in the future. As an avid, discerning shopper, I pride myself in being able to share interesting and unique brands with you all -- it's one of the things I enjoy most about running this platform, so the fact I've failed in being able to truly provide diversity in that brand lineup is a failure I don't take lightly. Supporting Black-owned brands, particularly during a global pandemic and beyond, helps send a message of inclusion, representation and solidarity, not to mention it can directly impact brand investment/growth and retail placement, which is why  in the coming weeks, I'll be featuring quite a few of the brands listed below in my "regular" editorial content. Much like my typical ad placements, I'll treat them as fully-fledged features, highlighting details, craftsmanship and the brand story -- in hopes it helps bring them to life for you all.
[/half][/row]
Of course, it should be noted, this list of brands is far from exhaustive and I'll certainly keep adding to it in the coming weeks. So tell me, I'd love to hear your favorites -- let me know in the comments below!
Top image via Monrowe // Second image via Imad Eduso // Third image via Monrowe 
Brothers and Sisters
I was first introduced to the French hair accessories brand Brothers and Sisters a few years ago when its founder, Alice, sent me a personal note. Considering much of my style is quite classic and timeless in nature, she felt an affinity between her designs and my aesthetic — and after one look through her beret selection with dramatic oversized bows and gem-tone turbans, I couldn't agree fast enough. Since then, her pieces have been a mainstay in my accessory lineup and I've loved watching her brand grow. What I adore about her designs is that they're a reflection of her romantic, old soul. Each piece feels like it harkens to another era, but with a modern wink.
[row][third]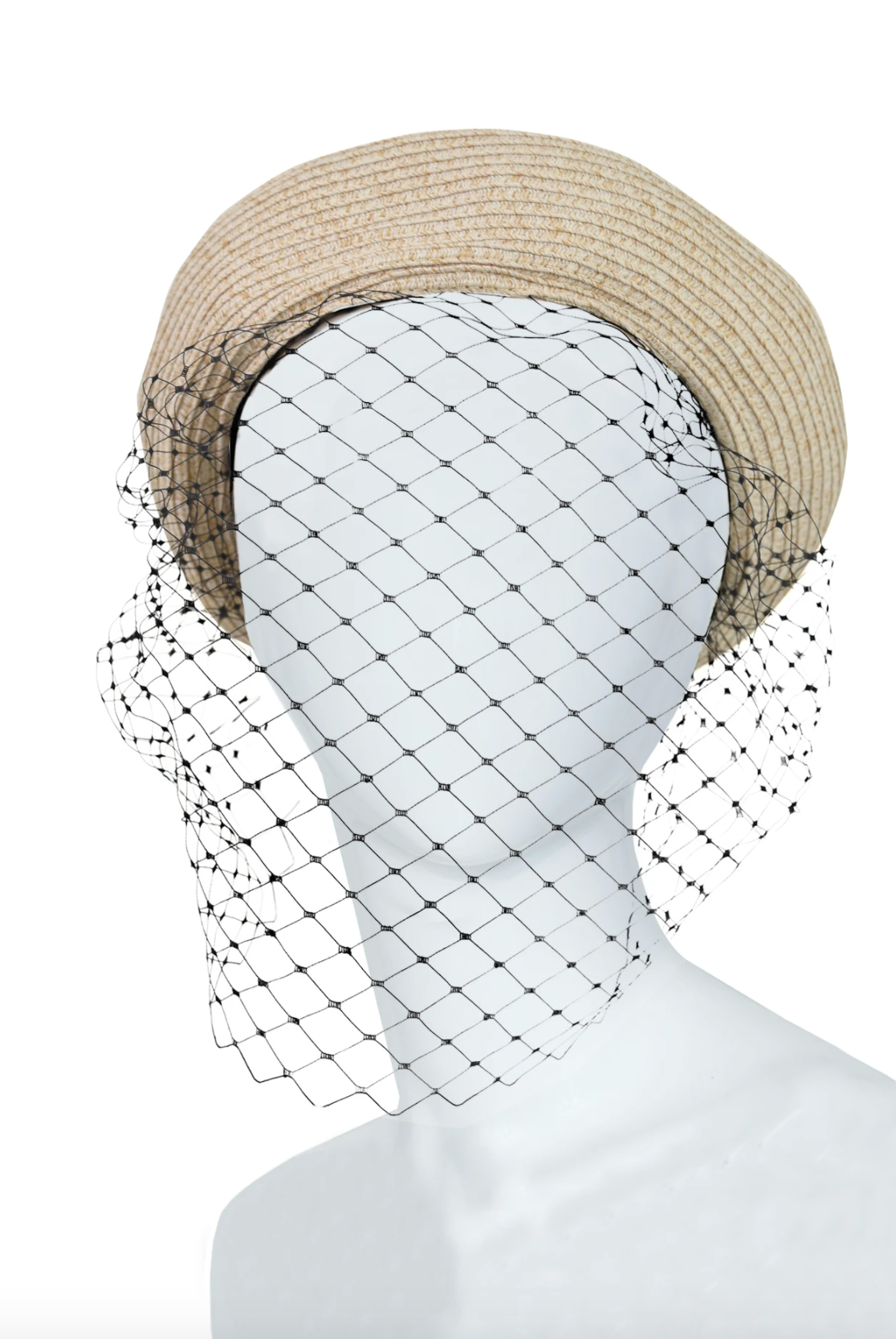 [/third][third]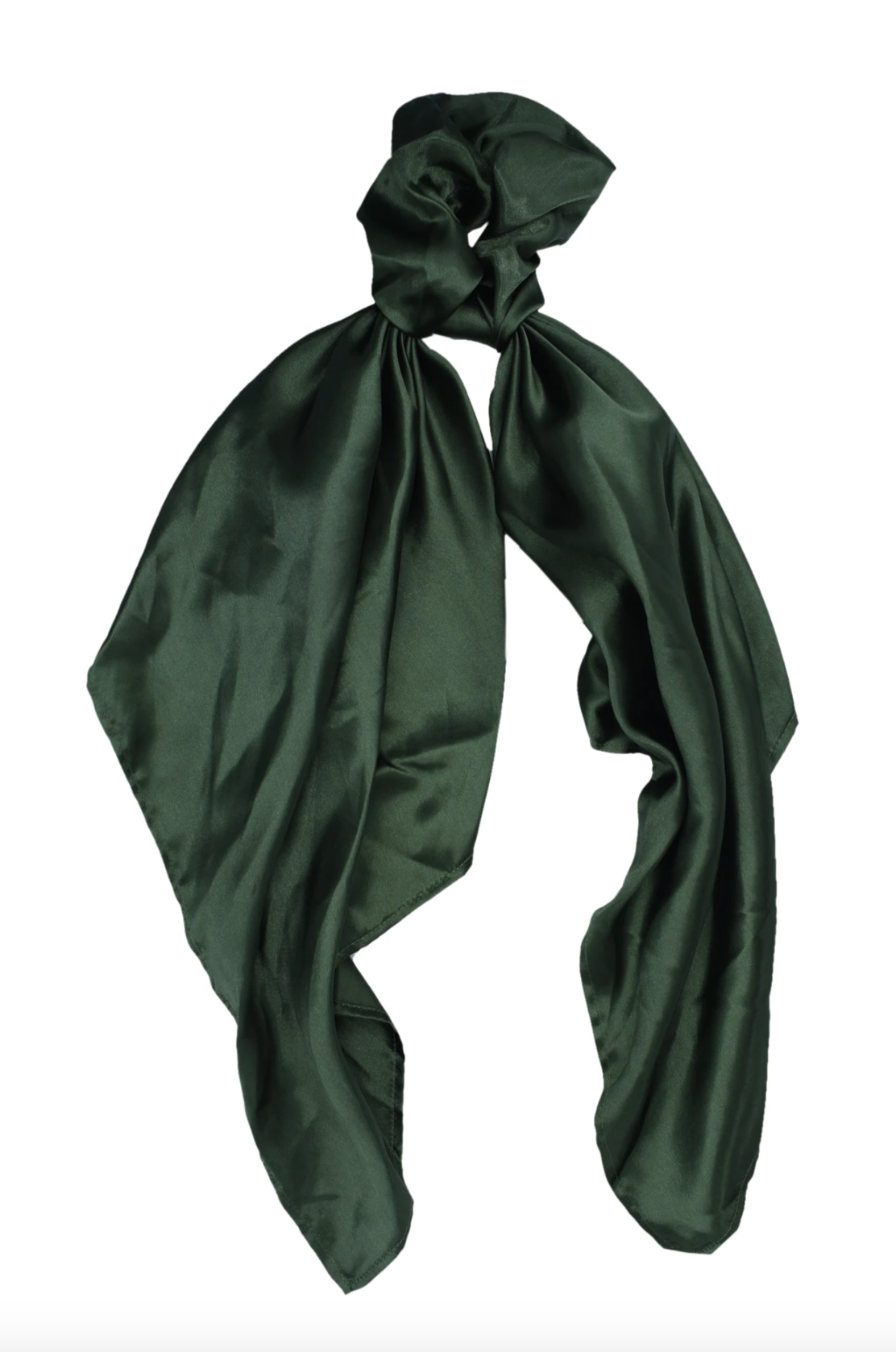 [/third][third]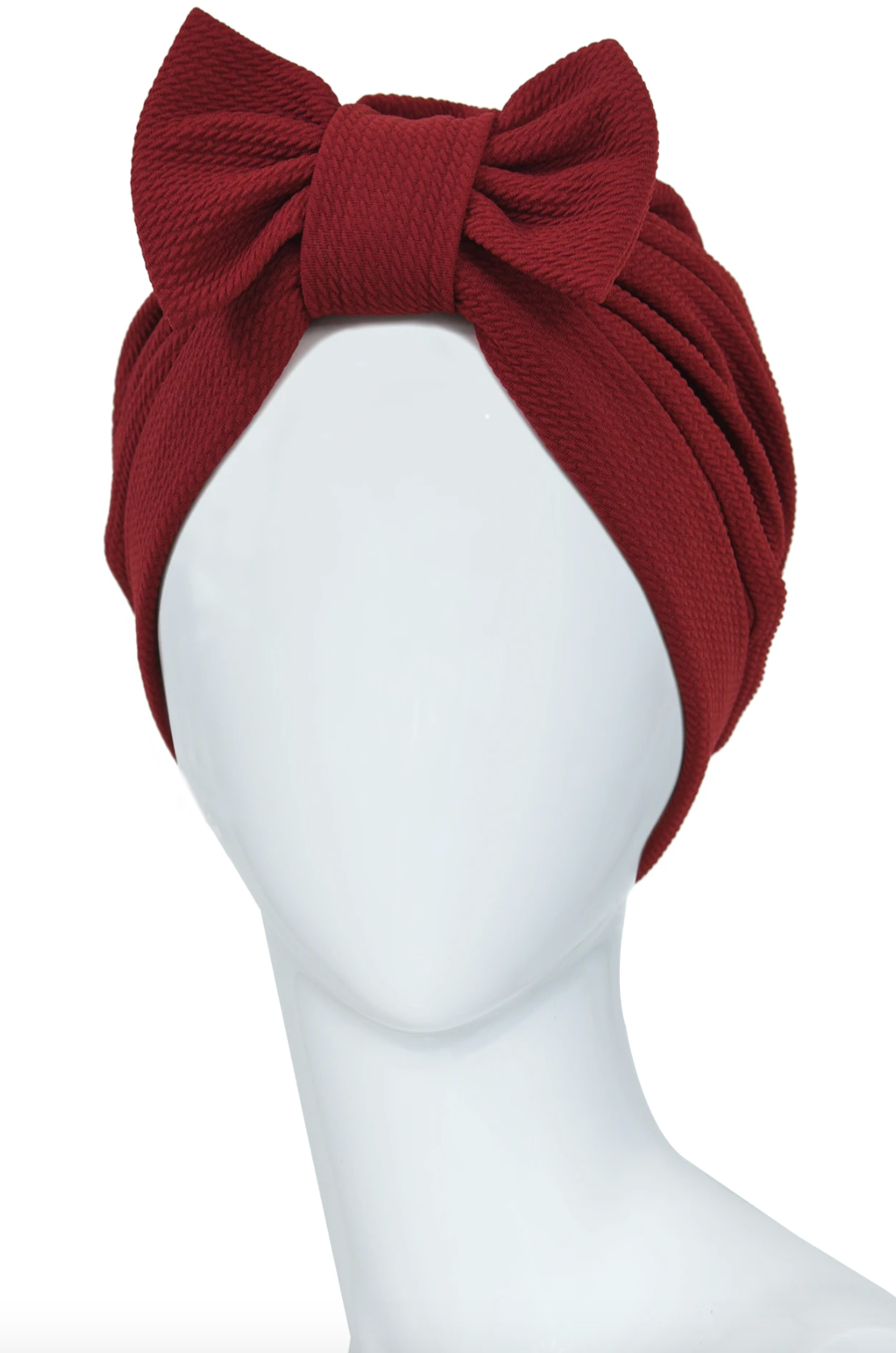 [/third][/row]
Madame Matovu (no online store -- 240 W 10th Street)
Rosemary, the owner of Madame Matovu — a vintage fashion, art and lifestyle shop in the West Village — is truly one of the few individuals left who make the Village, the Village. Her shop, located at 240 W. 10th Street, is a regular haunt for me and my weekend routine — a nook-size treasure trove filled to the brim with oil painting portraits, colorful midi skirts from the 50s and 60s, shelves adorned with bits, baubles and bijoux, ranging from the obscure vintage label with the hand stitched name of the woman it used to belong to on the inside collar to designer names like Chanel and YSL that we all undoubtedly recognize. It's easy to lose track of time inside her shop — I have on many occasions — initially drawn in to play dress up like a child in their mother's closet — but ultimately, I stay just to chat with Rosemary herself.
She's a fountain of stories, about each piece inside the store, about the neighborhood, about notable names in the fashion industry, having worked in it herself for years alongside top designers, scouting pieces for the US market. What I love about her store is that Rosemary's curiosity shines through in how she curates her collection — it's a fascinating mix of fantasy, history and whimsy that allows you to escape for a minute (or several hours if you're like me) into a world of her own making. A vision of the Village of yesteryear perhaps, full of dreamers, artists and bohemians, just like her.
If you find yourself in the West Village once everything reopens again, I highly encourage you pop in to say hello and shop around. Rosemary will be there, dressed impeccably to the nines as she always is, with a story to share.
[row][third]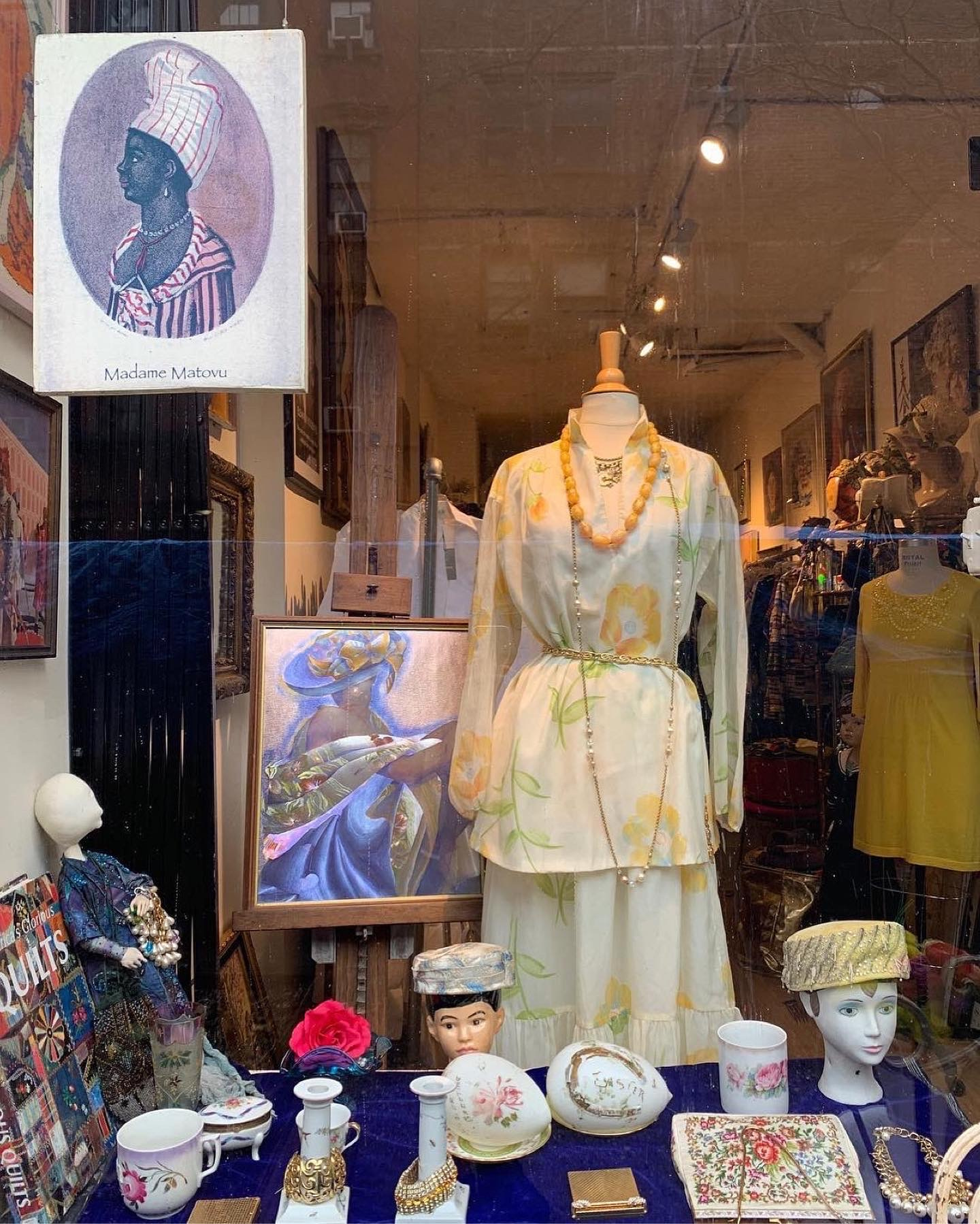 [/third][third]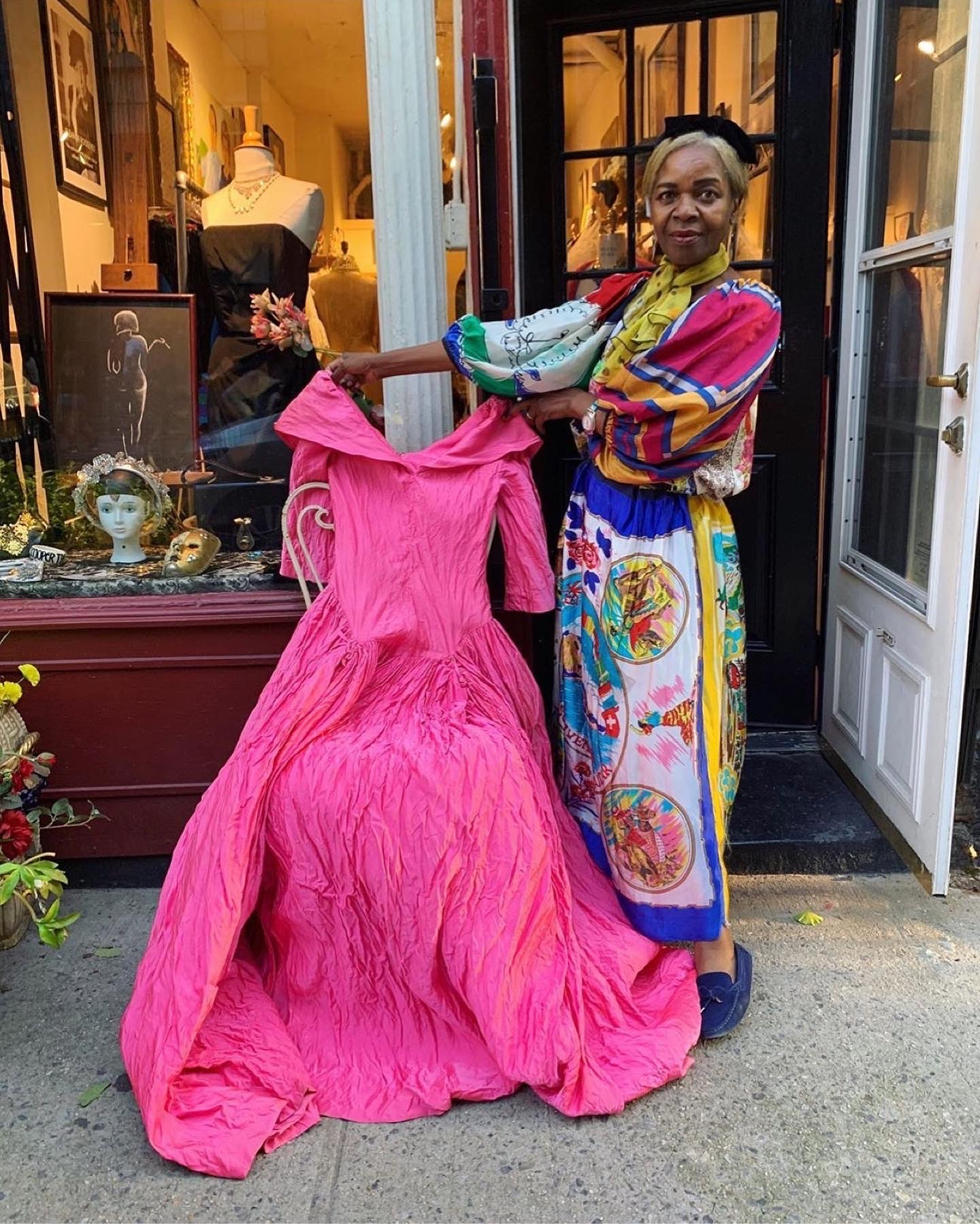 [/third][third]
[/third][/row]
Started by my dear friend Kellie Brown (@itsmekellieb), her clothing line is an extension of her site's mantra -- to help reflect and provide a community for stylish women of all walks of life. And just like Kellie herself, each piece sparks either a conversation or a smile (and isn't that much of the point of fashion in the first place?! To express yourself and make you think. I recently ordered the boobies t-shirt in the middle here and can't wait to wear it with midi skirts this summer. Oh, and if you haven't already, make sure you check out Kellie's YouTube while you're at it -- I usually find myself taking notes of her styling and/or texting her to pick something up for me the next time she's at a flea market in LA (she's a home decor guru!).
[row][third]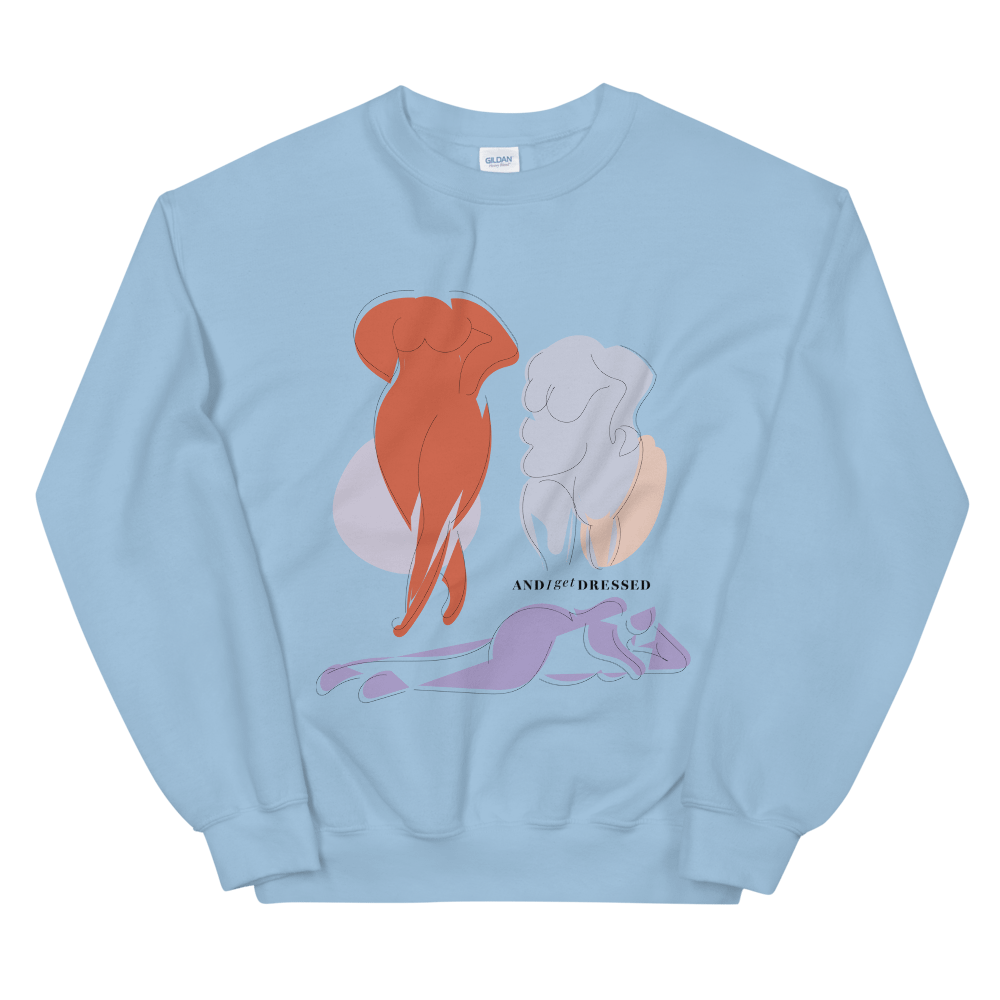 [/third][third]
[/third][third]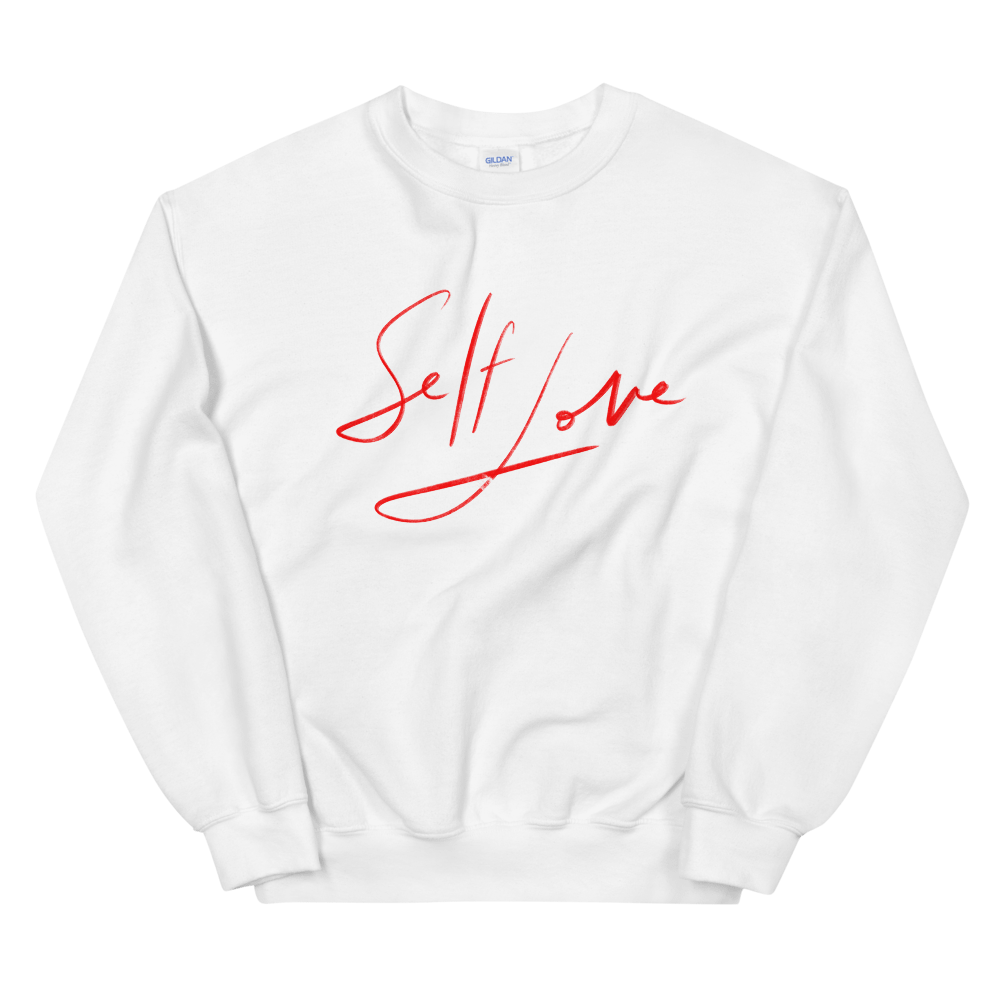 [/third][/row]
This brand was a recent discovery thanks to my other friend Kelly! Harlem Candle Company is a luxury home fragrance brand specializing in scented candles inspired by the richness of Harlem. Founded in 2014 by travel and lifestyle expert Teri Johnson, the brand is the manifestation of her love affair with fragrance, jazz, and Harlem, and you'll notice a lot of the pieces notes and themes center around notable figures, eras and concepts that bring Harlem into a sensory experience. I've already ordered the James Baldwin candle because he's on my nightstand these days.
[row][third]
[/third][third]
[/third][third]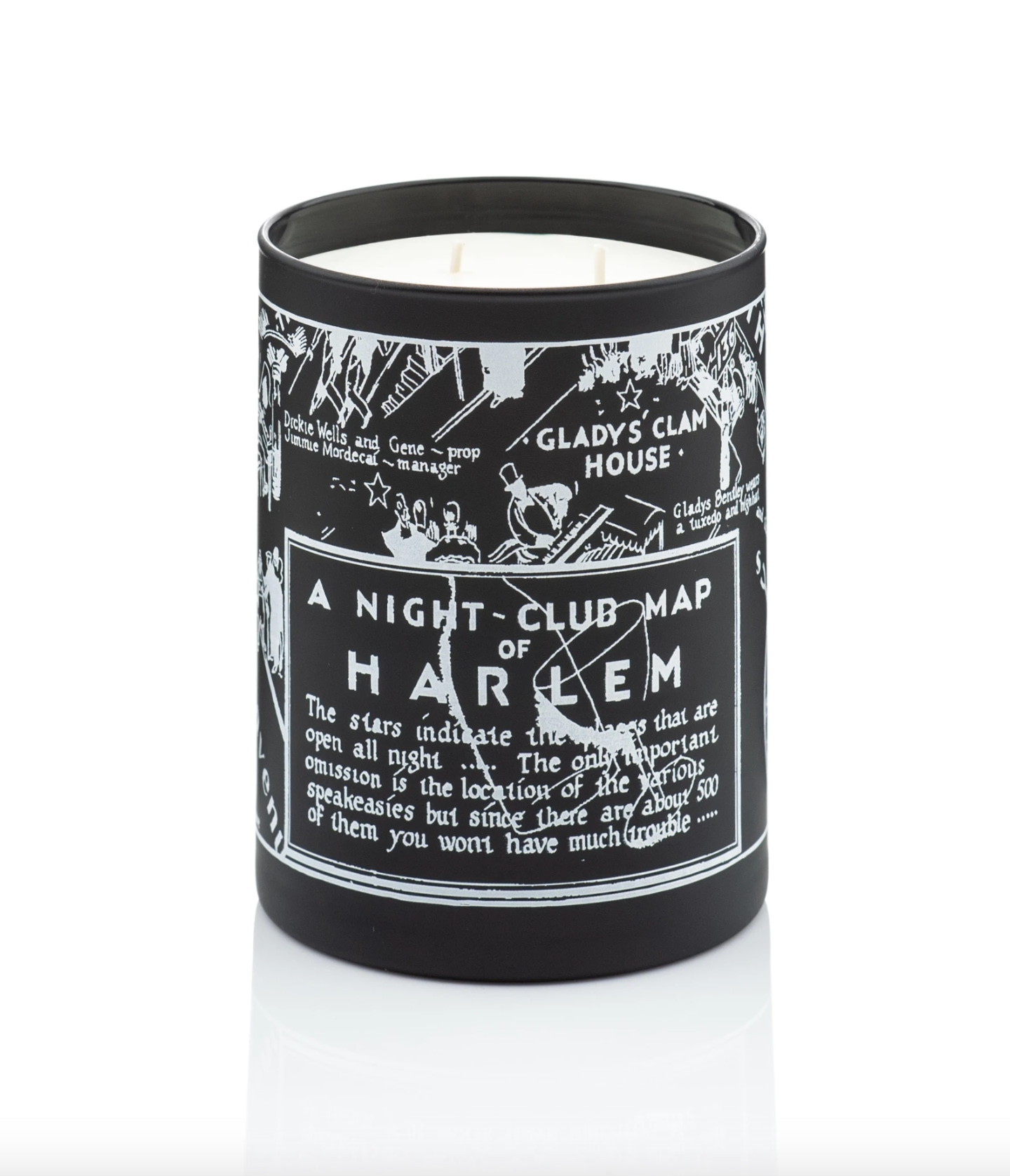 [/third][/row]
I just adore the concept of Madame de la Maison, a dinner event company, specializing in collecting, selling and rental antiques to help make your next gathering uniquely special. The founder -- Ajiri Aki -- was born in Nigeria and raised in Texas, and spent 10 years working in New York City in the fashion industry for companies including W Magazine, WWD, DNR, and Suede Magazine. Originally an editor and stylist, she then ventured into costume history while working at The Costume Institute of The Metropolitan Museum of Art and The Museum of the City of New York. This experience led her to pursue a masters degree in Decorative Arts from Bard College in New York City, a lens through which she can curates her own collection of antiques and historical artifacts -- each piece is dated and evaluated for authenticity, making it truly one of a kind.
[row][third]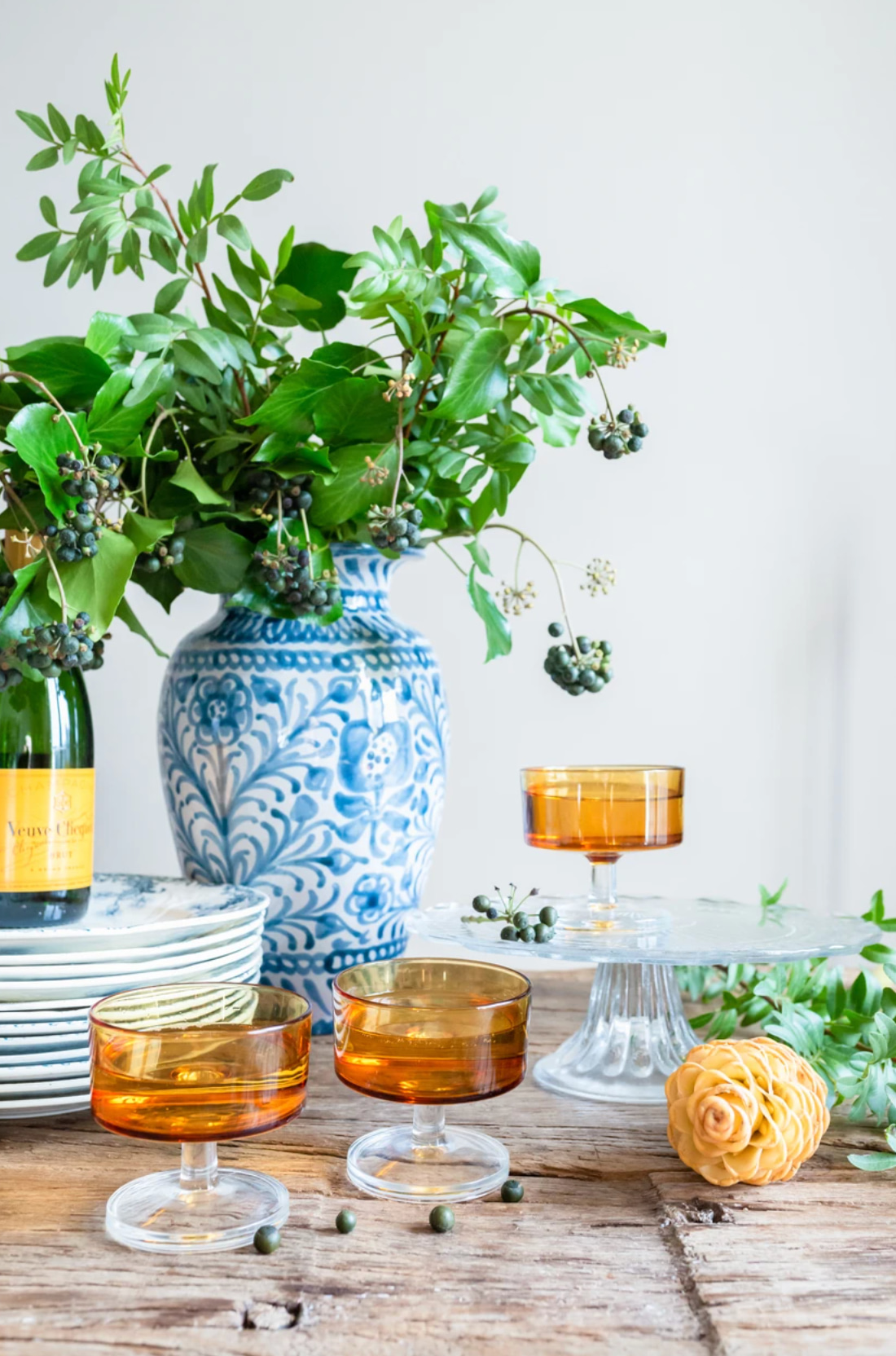 [/third][third]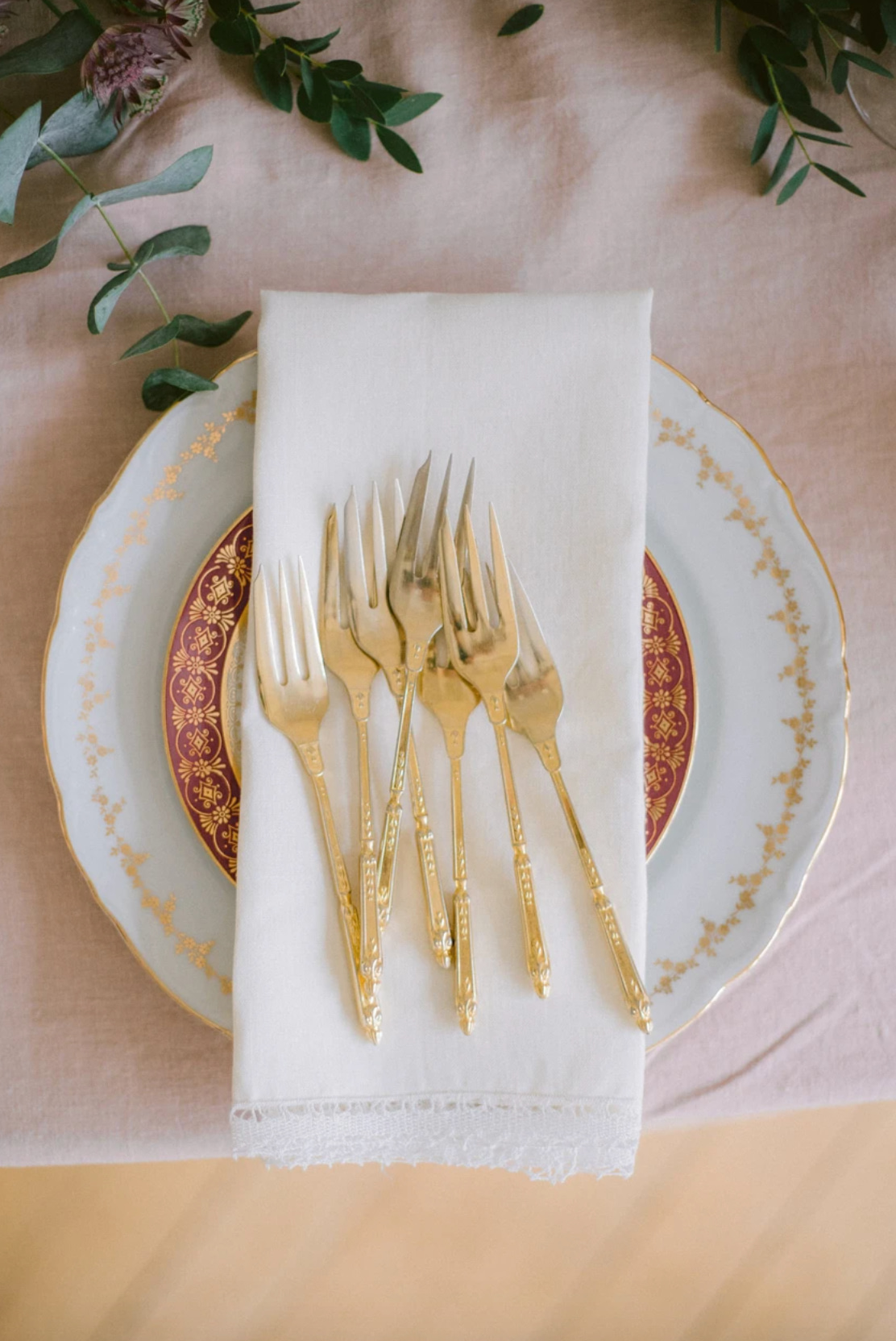 [/third][third]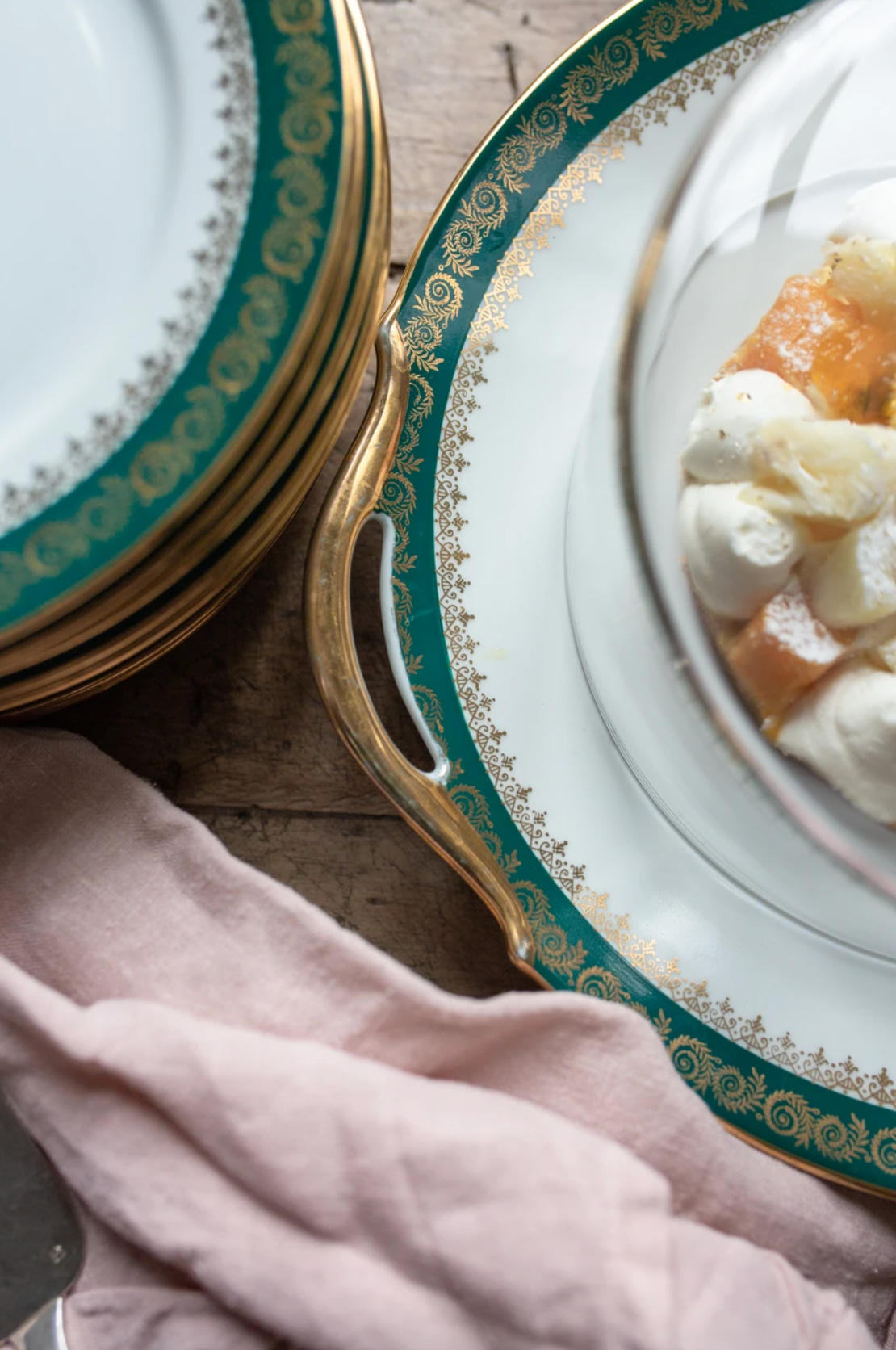 [/third][/row]
You'd be hard pressed to scroll through Asiyami Gold's Instagram feed without stopping to do two things: 1.) experience sudden bouts of wanderlust and 2.) want pretty much every outfit she's wearing, most of which is from her namesake label -- A.Au. Each piece is sourced and ethically make in Nigeria by ateliers, with 10% of every sale going to build a new education bursary that will fund the next generation of Abua (where Asiyami's family is from) youths through university. The brand history is rich and each piece is beautifully designed and made -- I'm currently waiting for this dress to arrive, that I ordered over the weekend.
[row][third]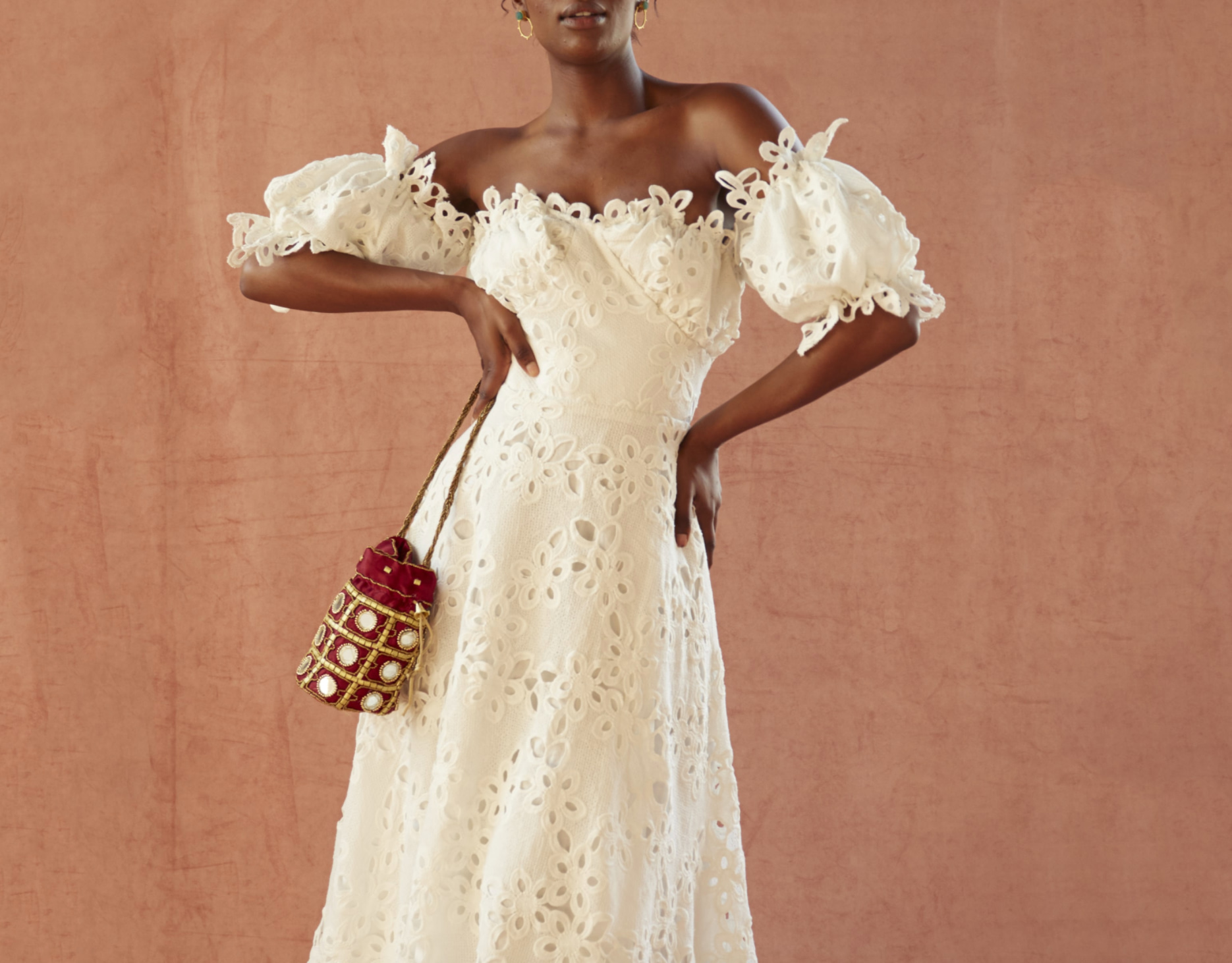 [/third][third]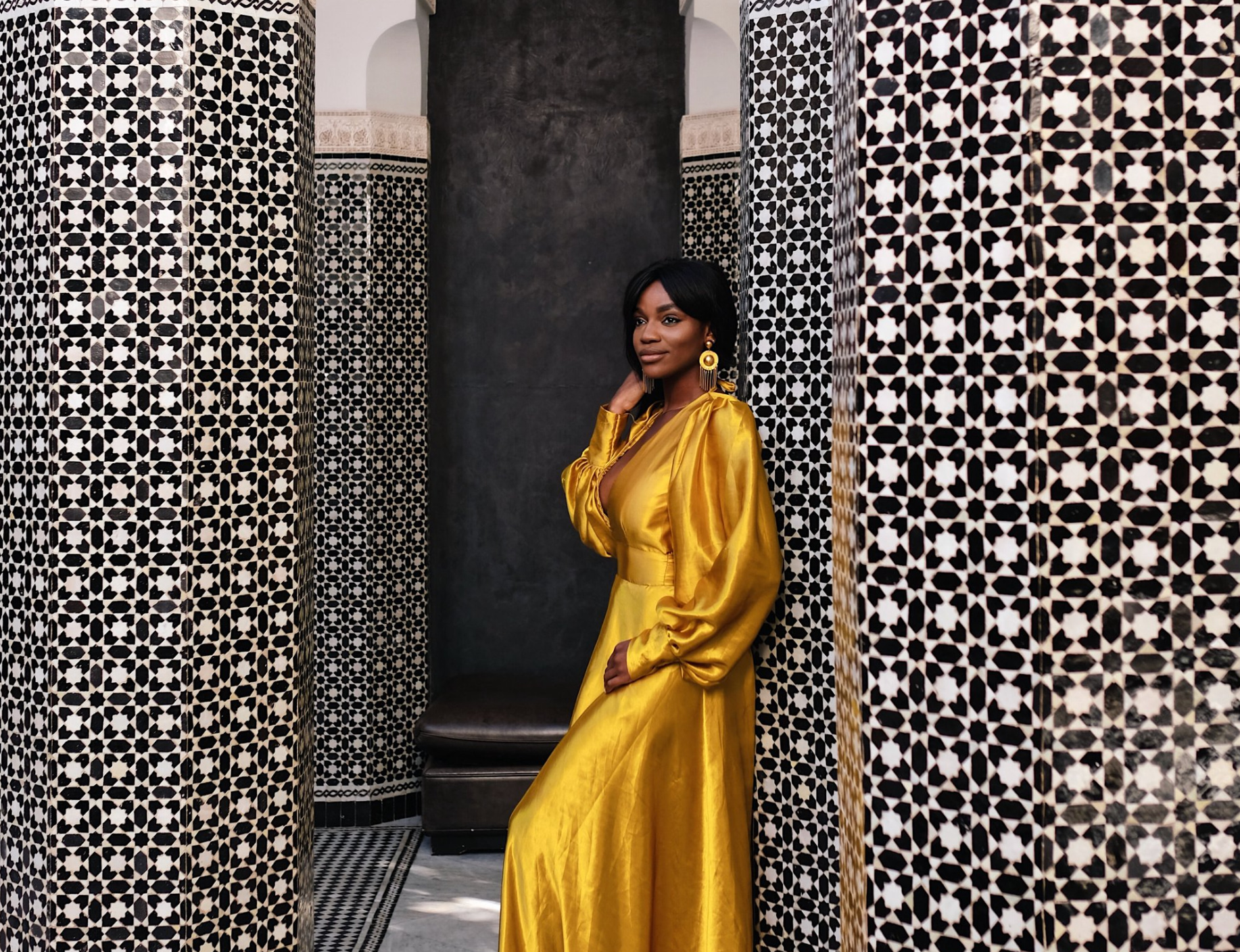 [/third][third]
[/third][/row]
Based out of Brooklyn, founded by Areeayl Goodwin, Beads Byaree is a beautifully whimsical hand crafted accessories and clothing brand. You all know I love a good statement pair of earrings and Beads Byaree has plenty -- each one more inventive and delightful than the last. You'll notice household items pop up as motifs throughout the collection -- chairs, spoons, hair brushes, candelabras -- oh, and that seashell pair that sweeps the shoulders? SWOON.
[row][third]
[/third][third]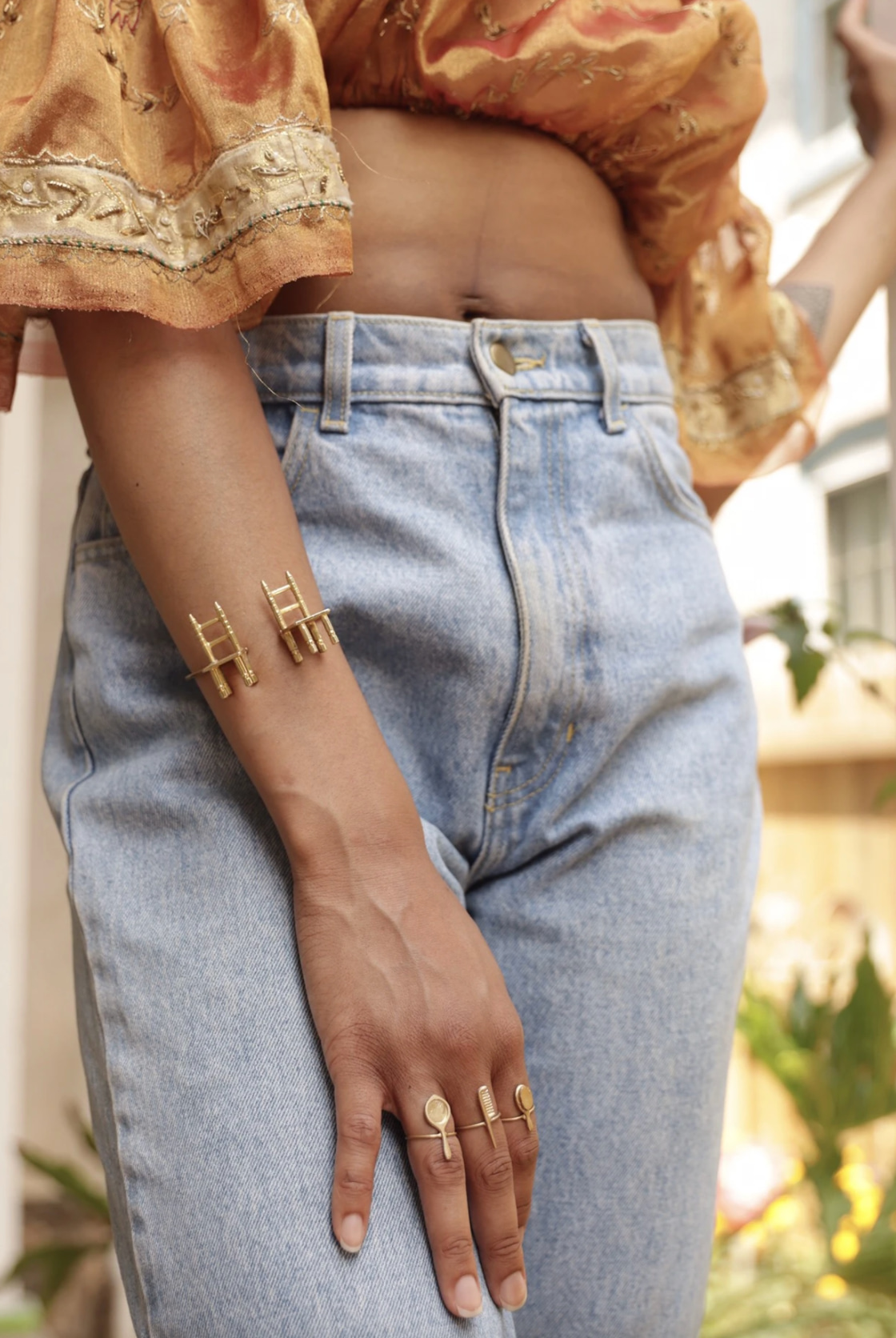 [/third][third]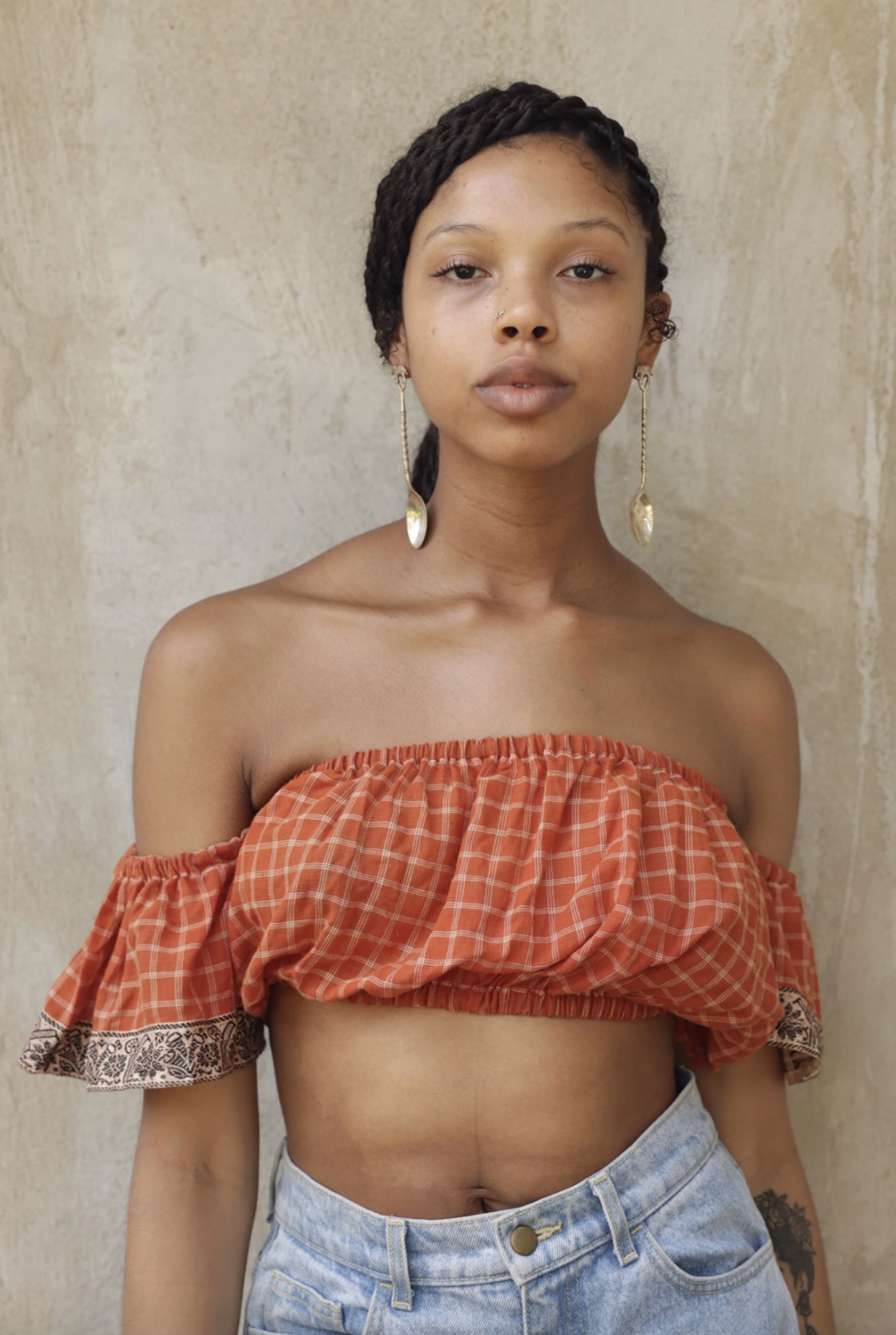 [/third][/row]
This is an artist I discovered through my friend Kelly for both Rachel's jewelry and her artwork -- and it was her artwork that really drew me in. The vivid colors and patterns are absolutely stunning and she sells a variety of sizes and quality of prints on her website.
[row][third]
[/third][third]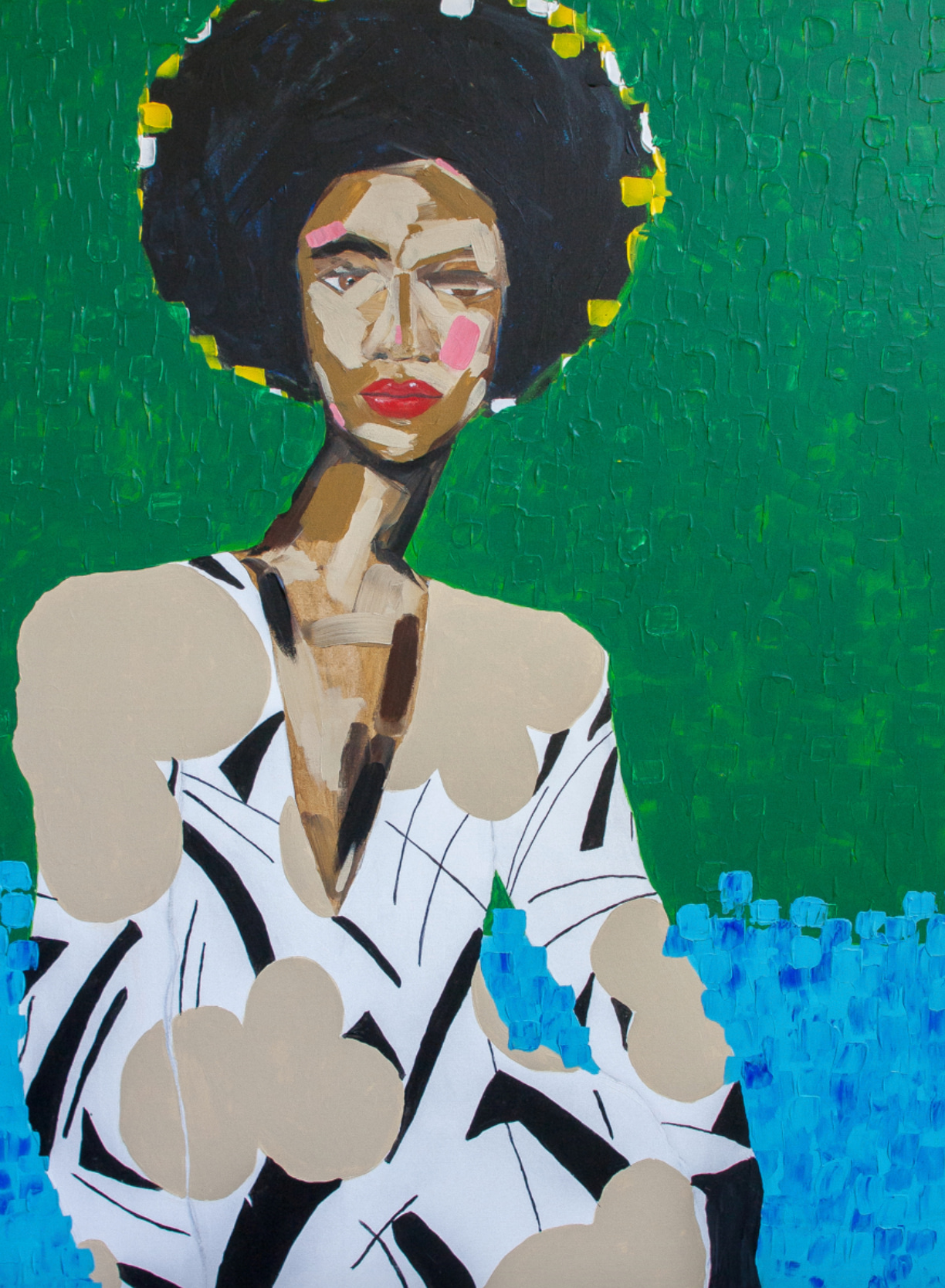 [/third][third]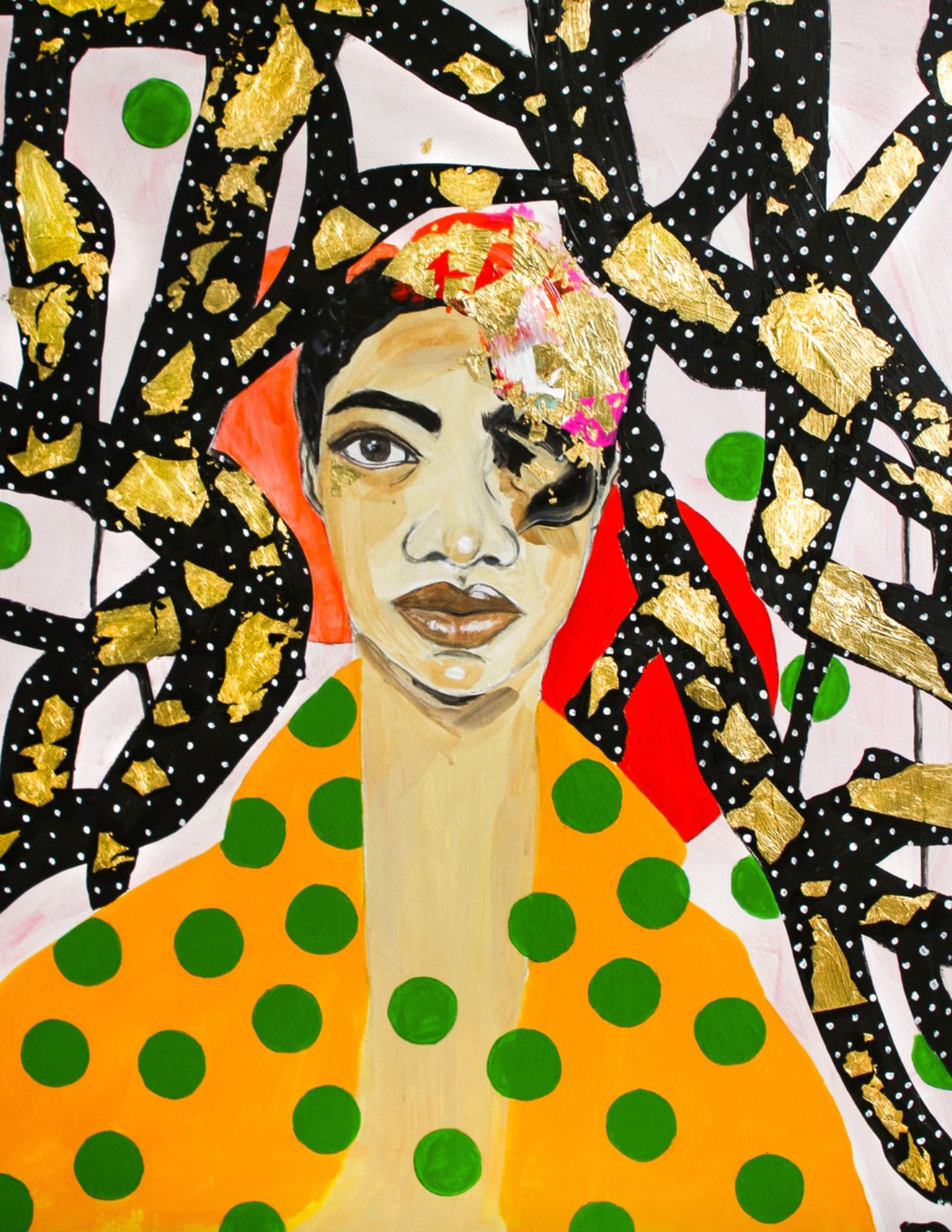 [/third][/row]
You all know I love a good hat. A good dramatic hat. So when Kelly introduced me to Monrowe, a New York millinery line, created by former model Dani Evans (yep, from America's Next Top Model!), inspired by her grandfather, a jazz musician from the American south. Each piece blends nuances from '40s and '50s Jazz Era styles with classic Western shapes and contemporary elements -- in short, I need all of them, right?
[row][third]
[/third][third]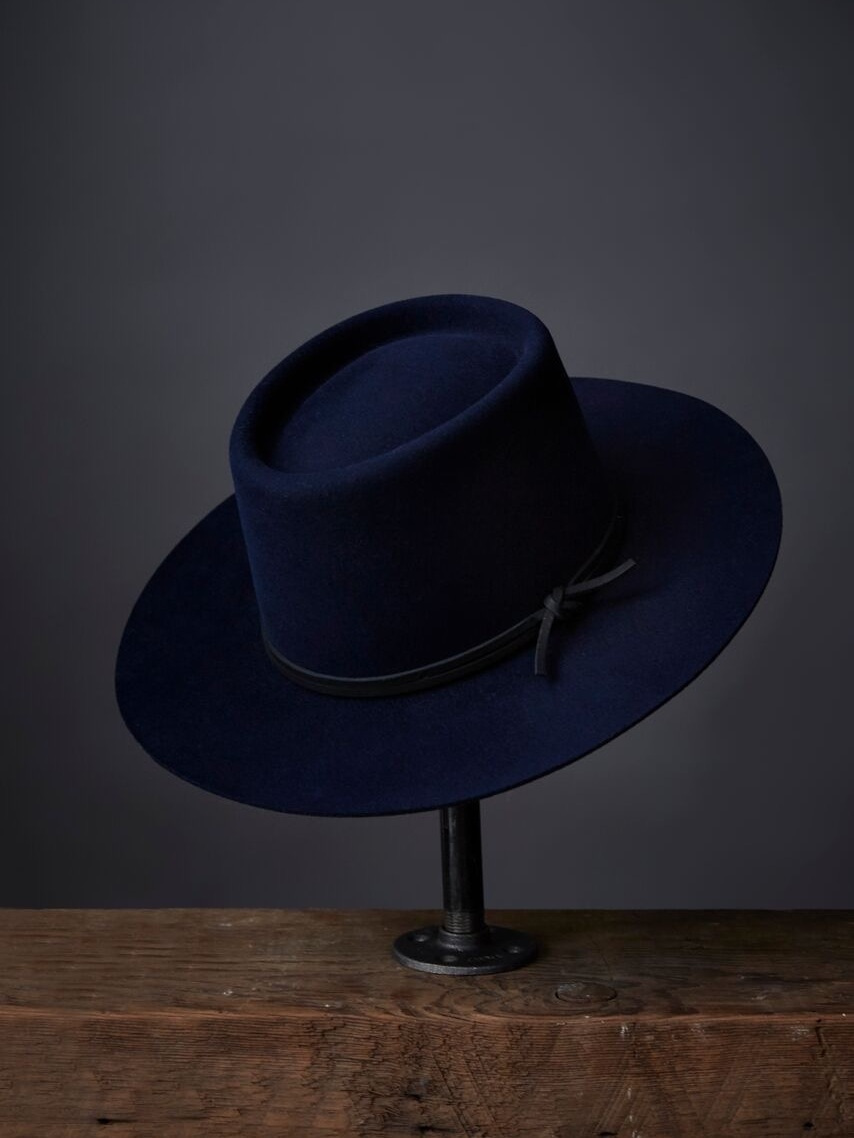 [/third][third]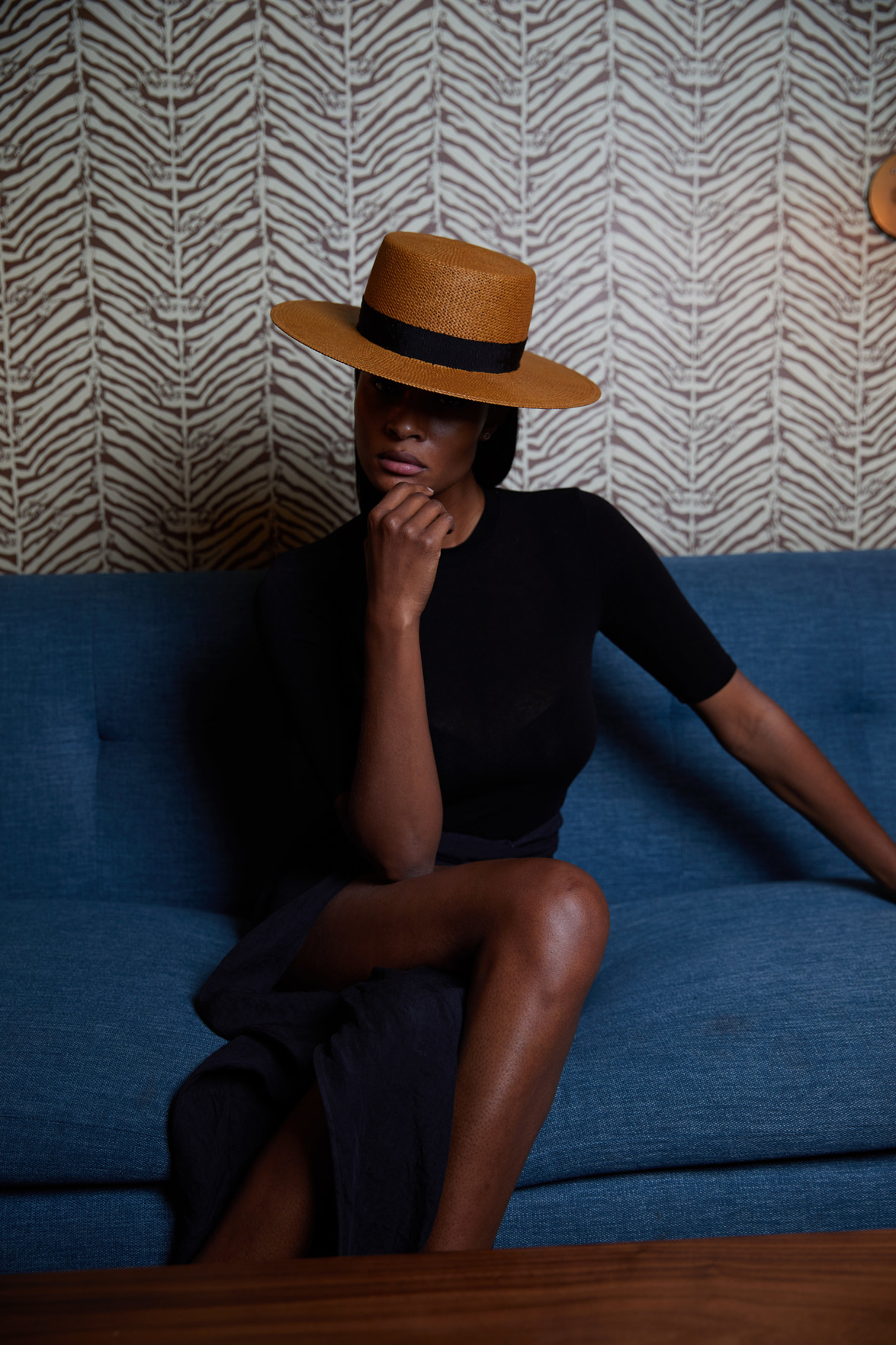 [/third][/row]
This is a brand I discovered through my friend Ijeoma and quickly fell in love how romantic each piece feels -- the perfect summer dresses for picnics, bike rides and long walks through Central Park. Founded by NYC native Sophia Demirtas, with headquarters in US, Turkey and Ukraine, the label takes a bold approach to embroidery, offering feminine styles and vibrant color combinations. I've already gone ahead and purchased this beauty and can't wait to photograph it.
[row][third]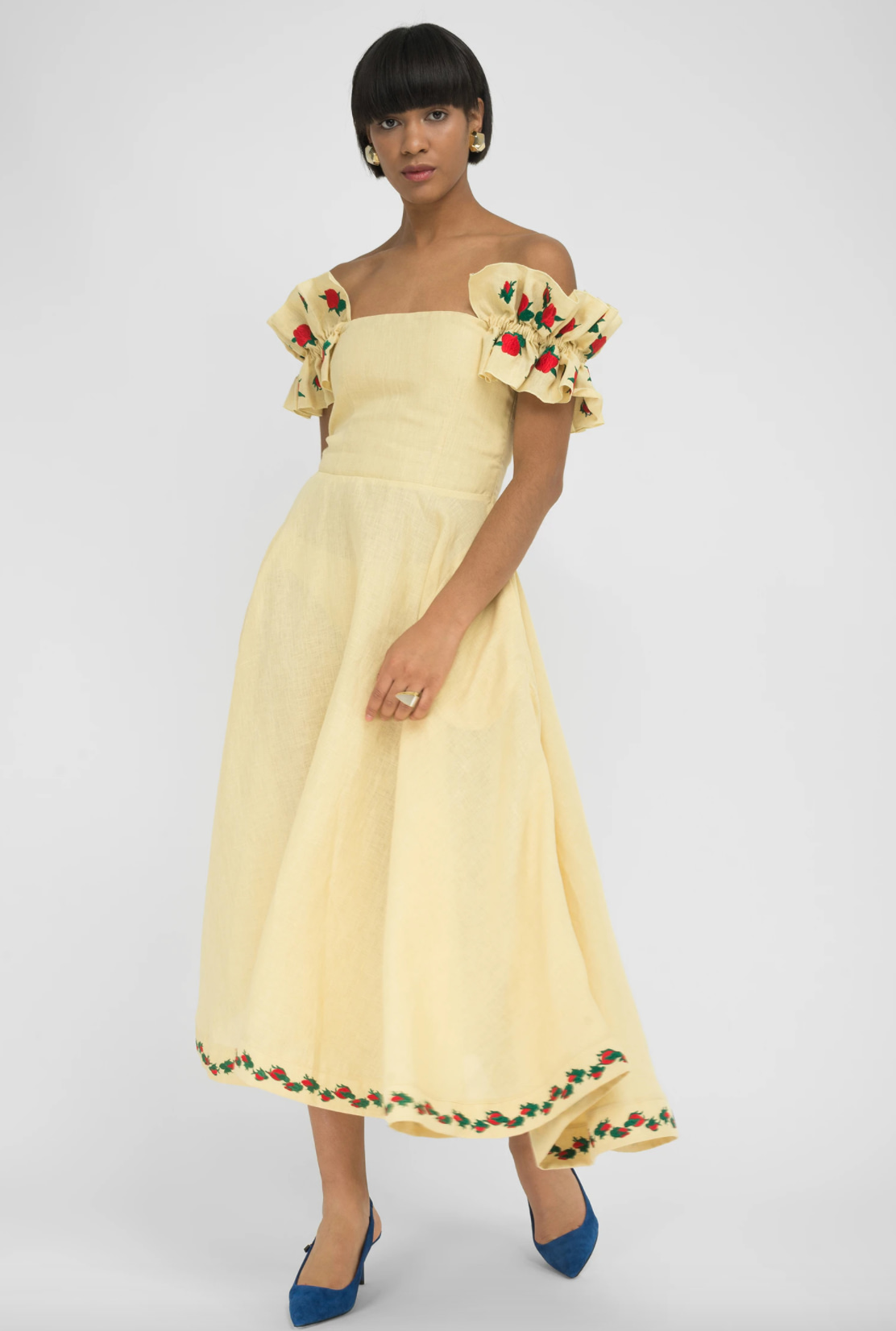 [/third][third]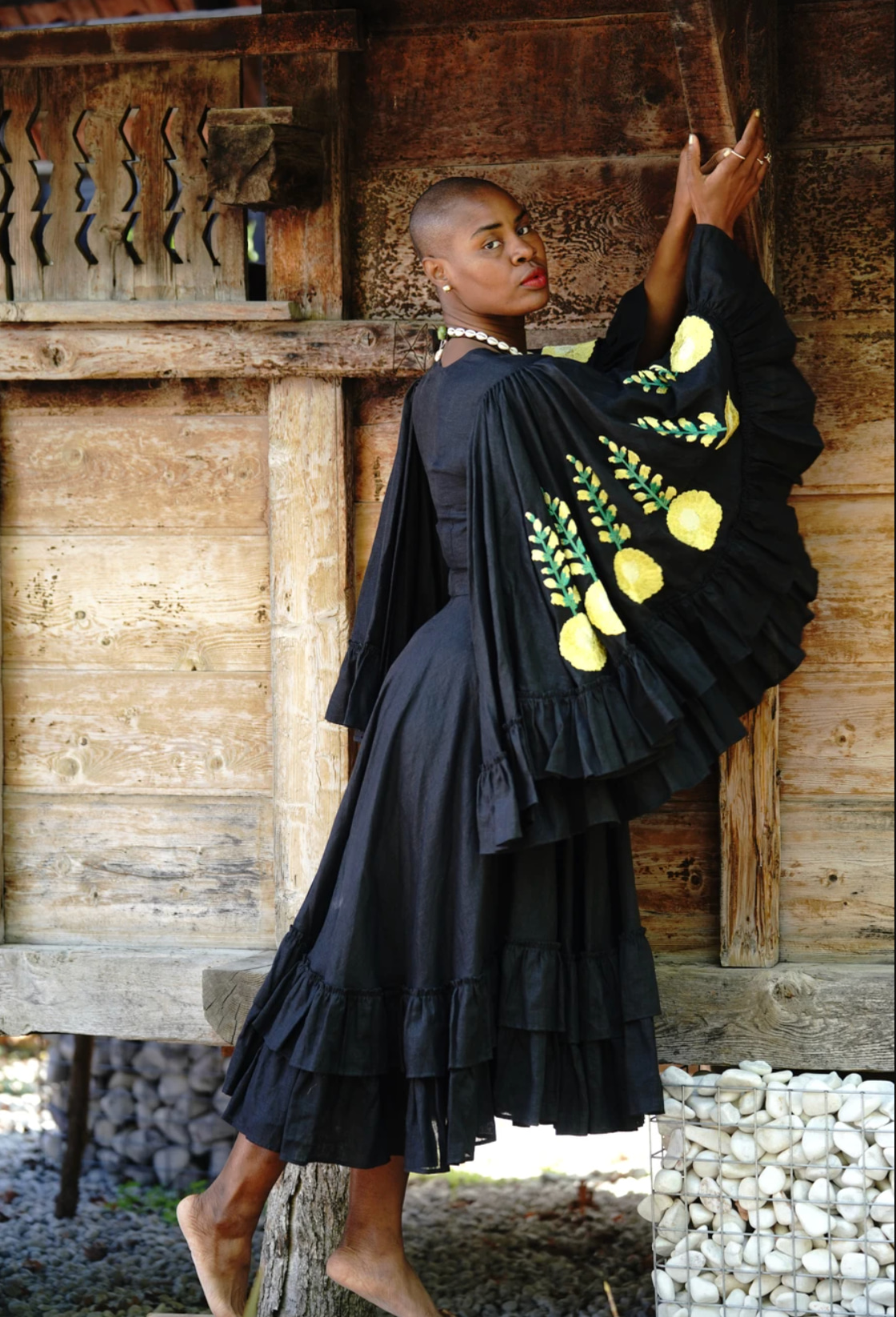 [/third][third]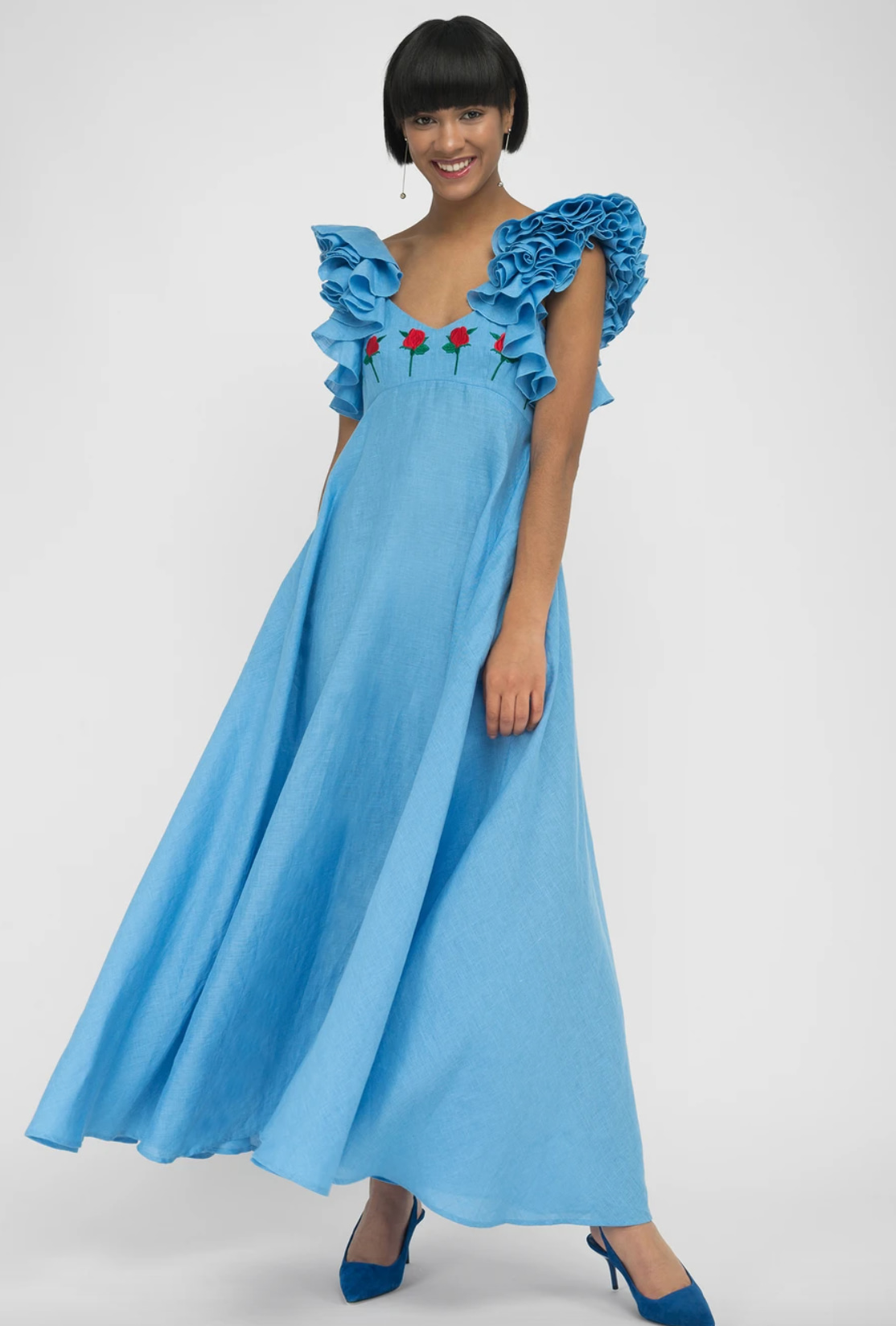 [/third][/row]
I'm excited for this next one, recommended by a reader who is friends with the founder Kimberly Waters -- Muse is a premiere luxury fragrance destination based in the heart of Central Harlem. In fact, the name -- MUSE -- stands for Modern Urban Sensory Experiences, and Waters herself takes years of experience working in the fragrance industry to source exclusive and niche fragrances from global, independent, and emerging brands. I can't wait for New York to start opening back up again as I plan to pay Kimberly a visit.
[row][third]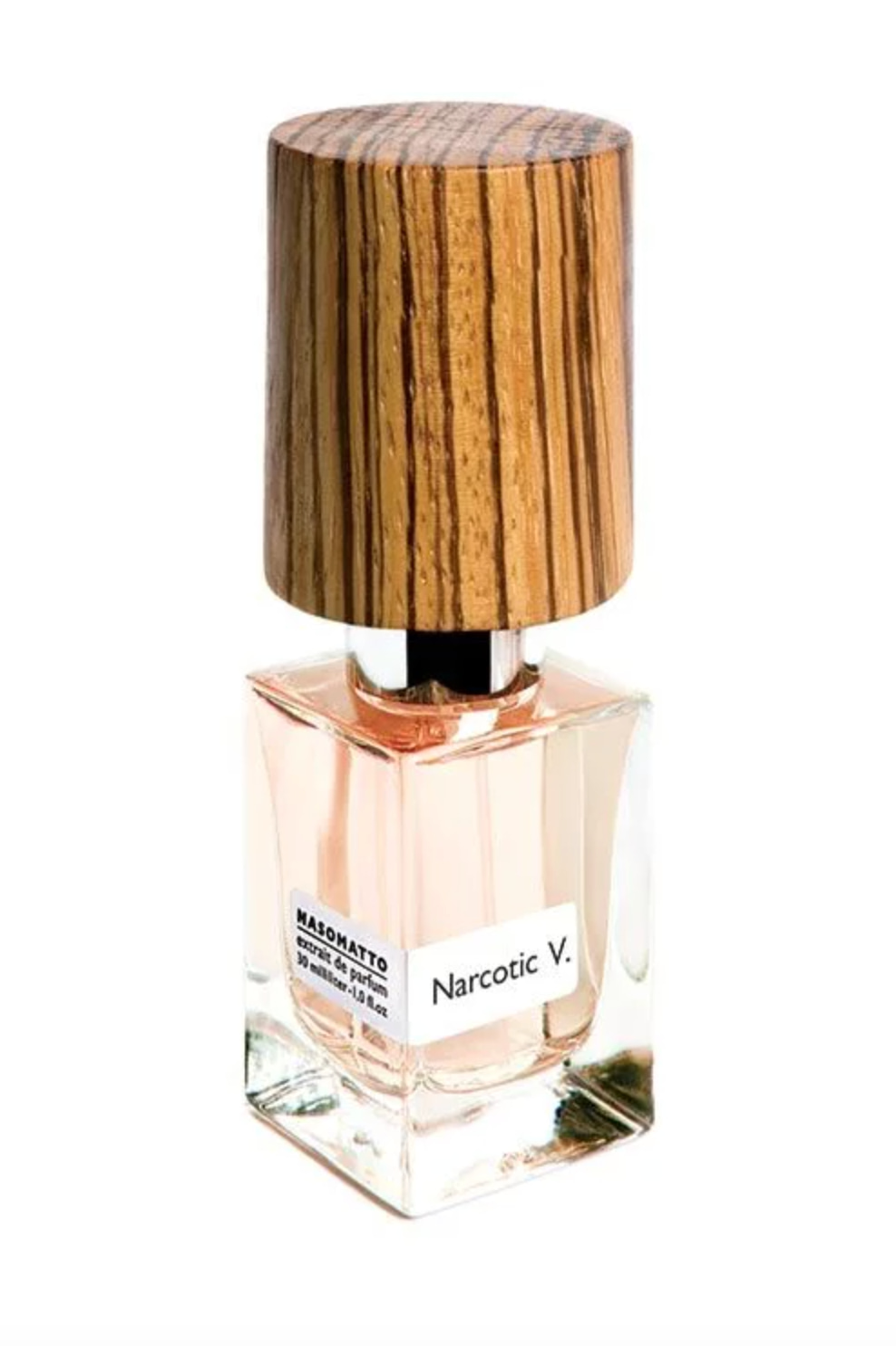 [/third][third]
[/third][third]
[/third][/row]
Founded by my good friend and former Google coworker Rolanda Evelyn and her friend Adina Luo, Other is a unique line of greeting cards, intended to represent and address everyone, especially anyone who has ever been made to feel other-ed. Card topics range from breakups to getting your first period --and really make you think, why we don't celebrate more of life's milestones.
[row][third]
[/third][third]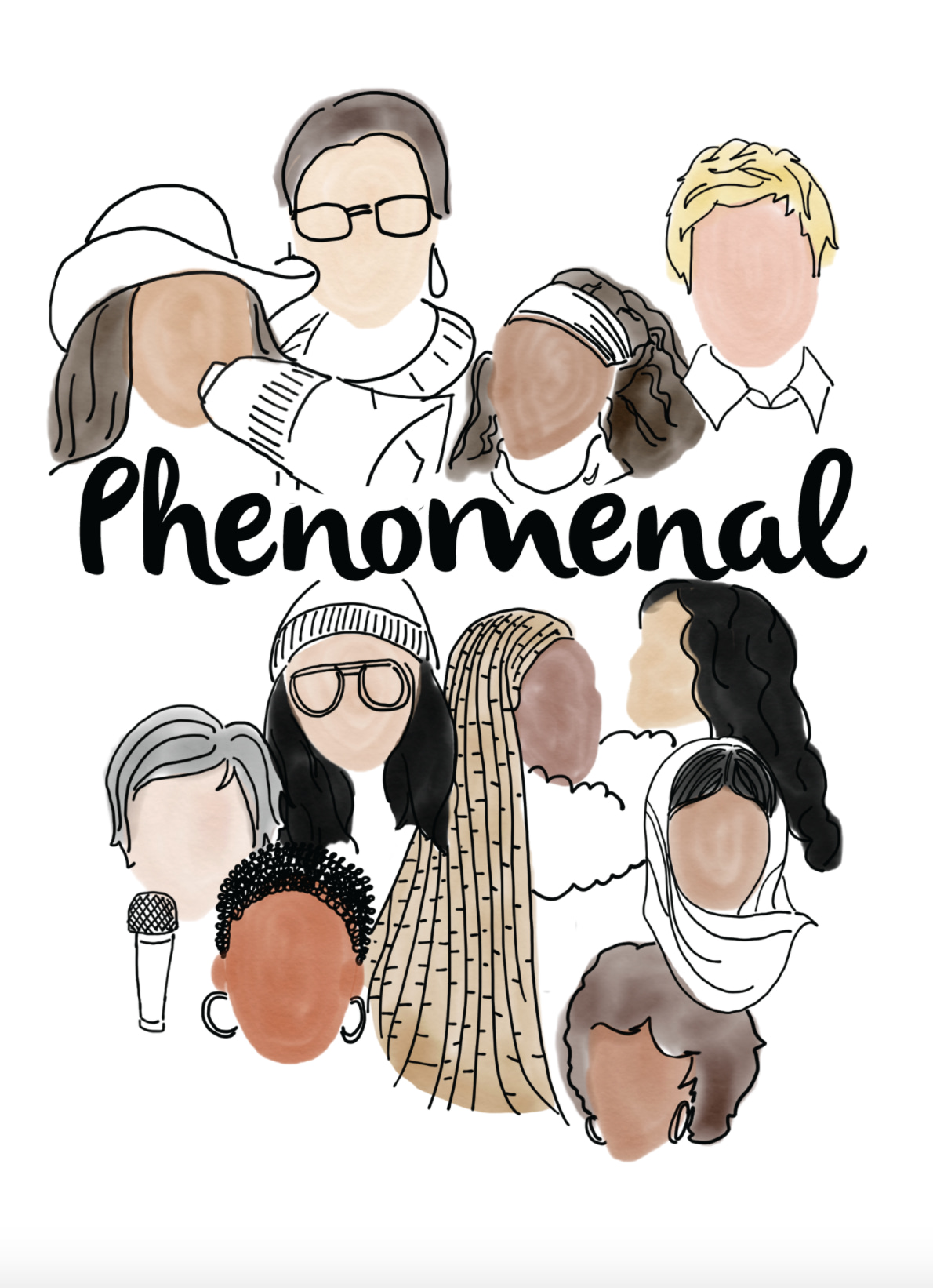 [/third][third]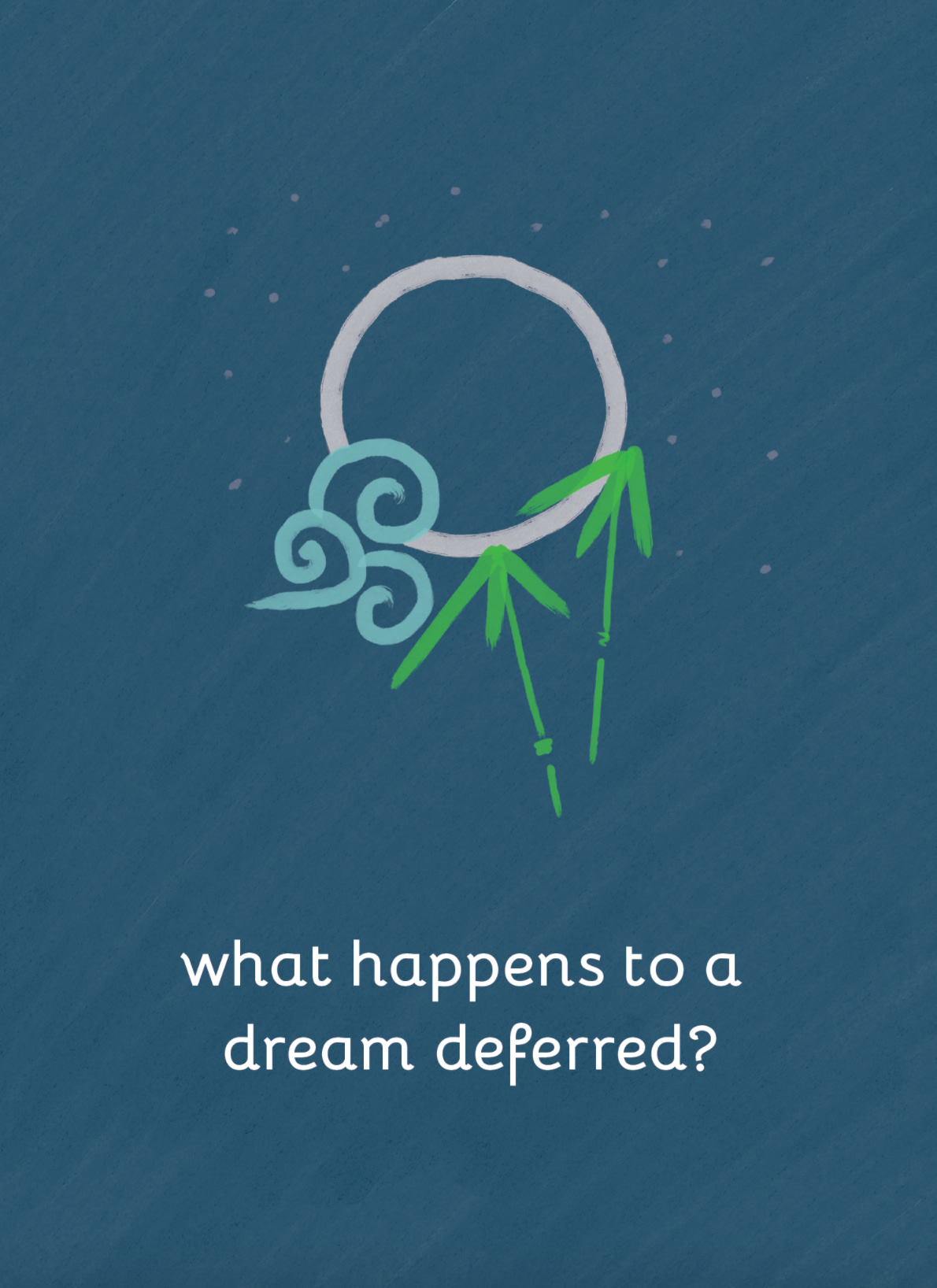 [/third][/row]
This brand is another discovery through my friend Ijeoma -- I remember seeing one of her recent Instagram posts with a top from Imad Eduso and fell HARD for how dramatic the sleeves were. I'm a sucker for a dramatic sleeve. Based out of Lagos, Nigeria, the brand is equal parts sophisticated as it is vibrant -- the colors and proportions add punch to an otherwise timeless outfit and I'm basically eyeing this set and this set, once I get around to taking my exact measurements, as each piece is uniquely made to order.
[row][third]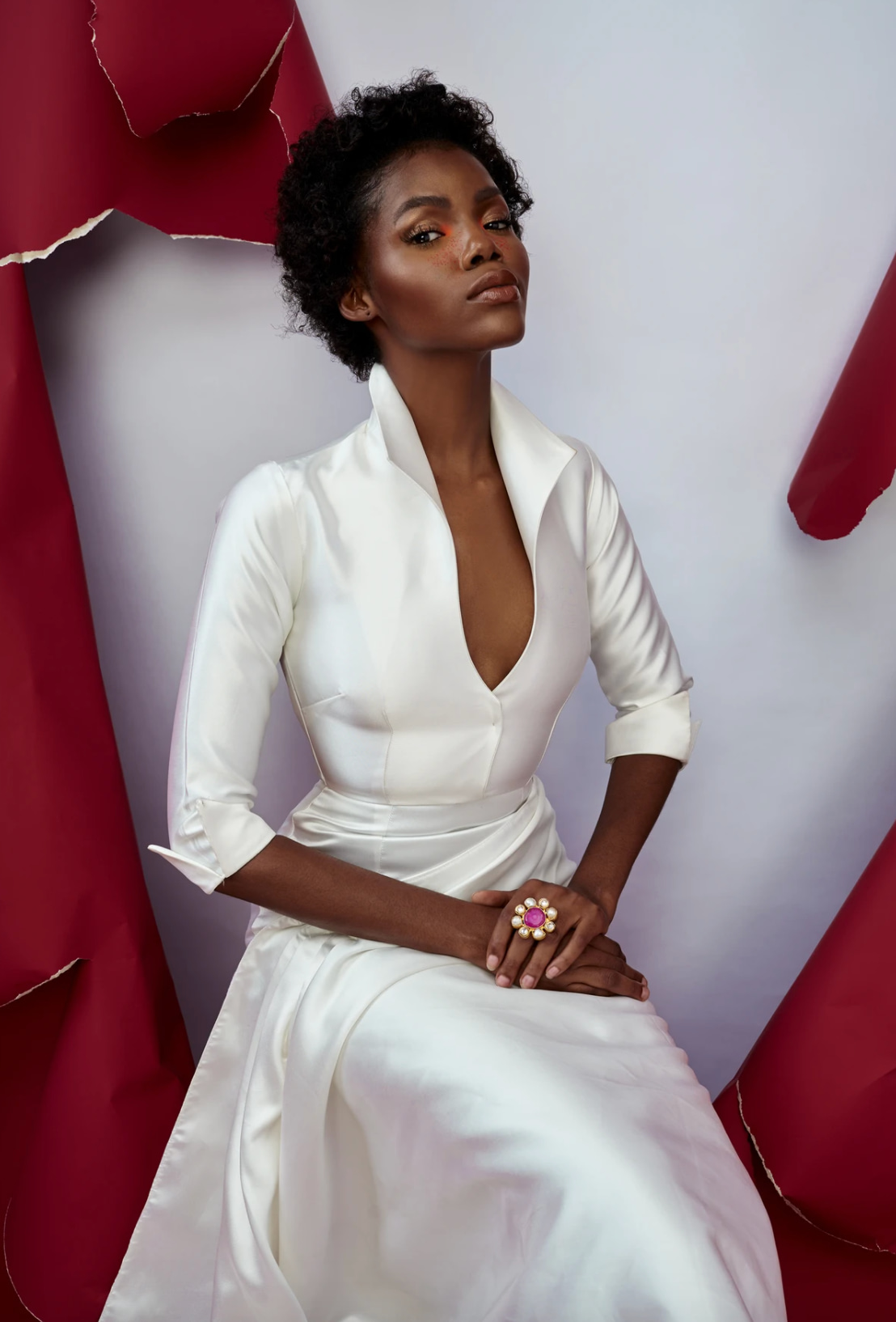 [/third][third]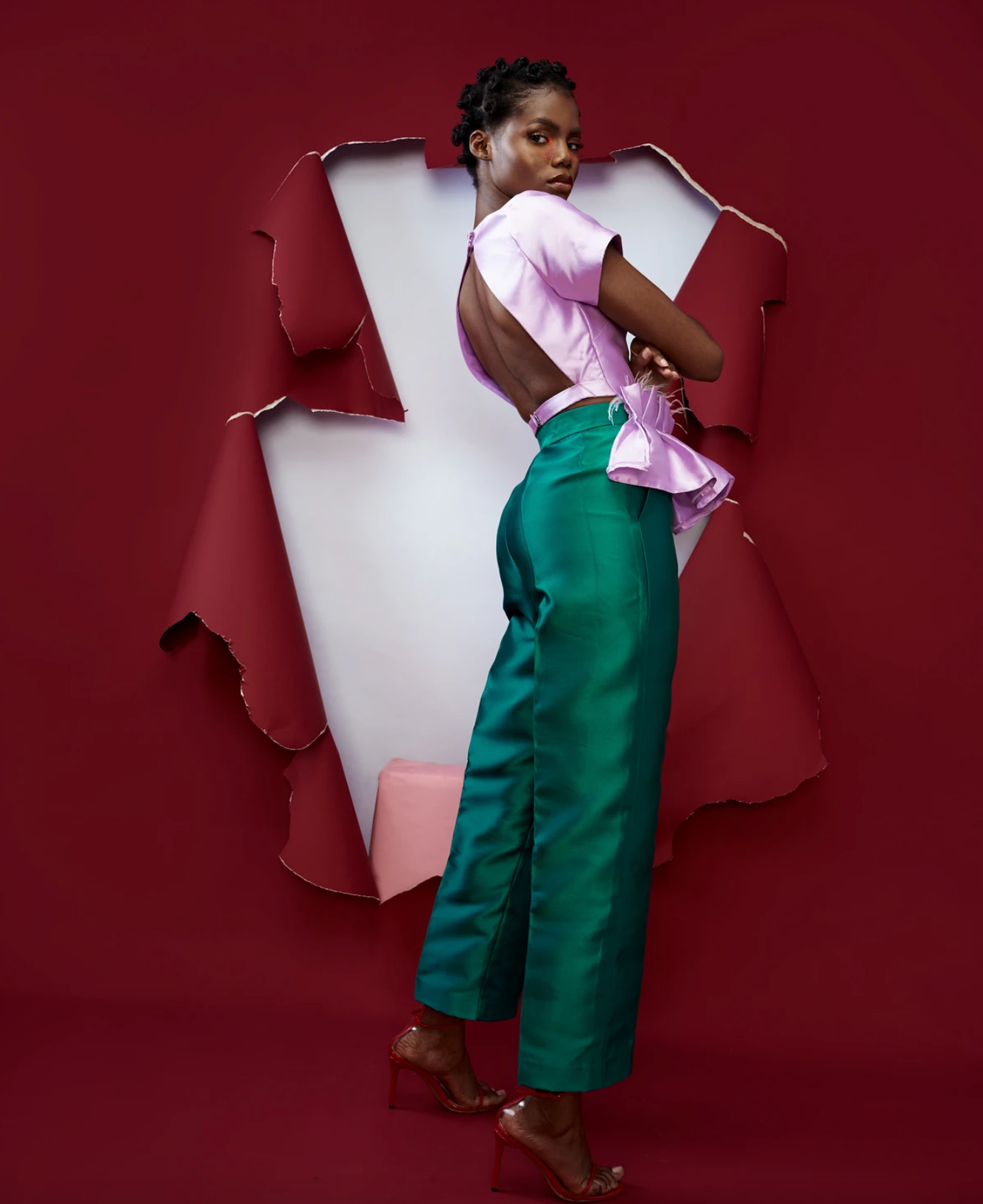 [/third][third]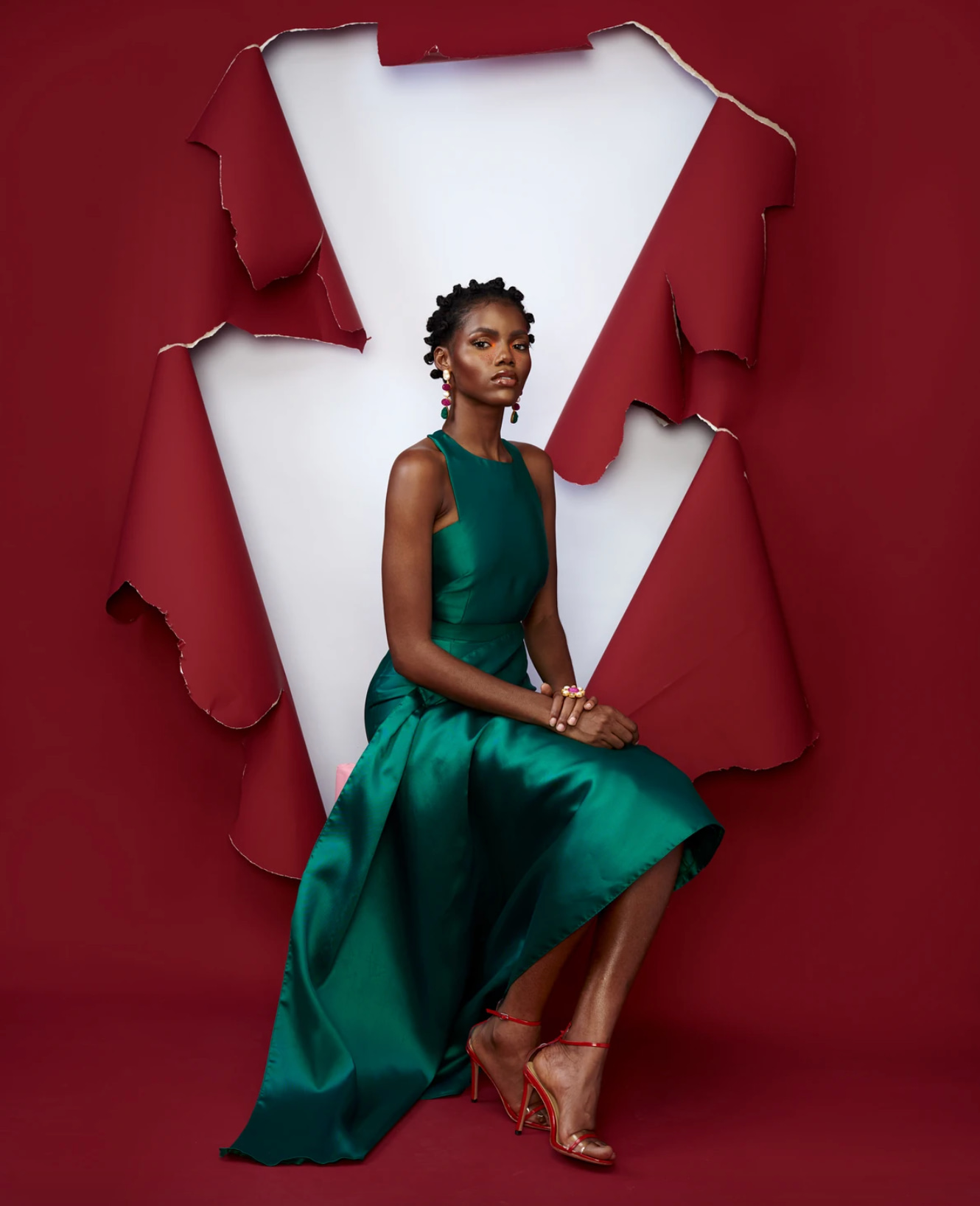 [/third][/row]
I mean, if I see tulle, it's game over. GAME OVER. So of course, the minute I saw this fanciful canary yellow tulle skirt, I immediately added to cart and started reading more about the brand, confused as to why I haven't heard about it until now. Founded by influencer Sade Akinosho of @s4de_u -- a Nigerian mother now living in the UK, whose style I'm now completely obsessed with. Each piece for The Kemist is either designed or sourced by her.
[row][third]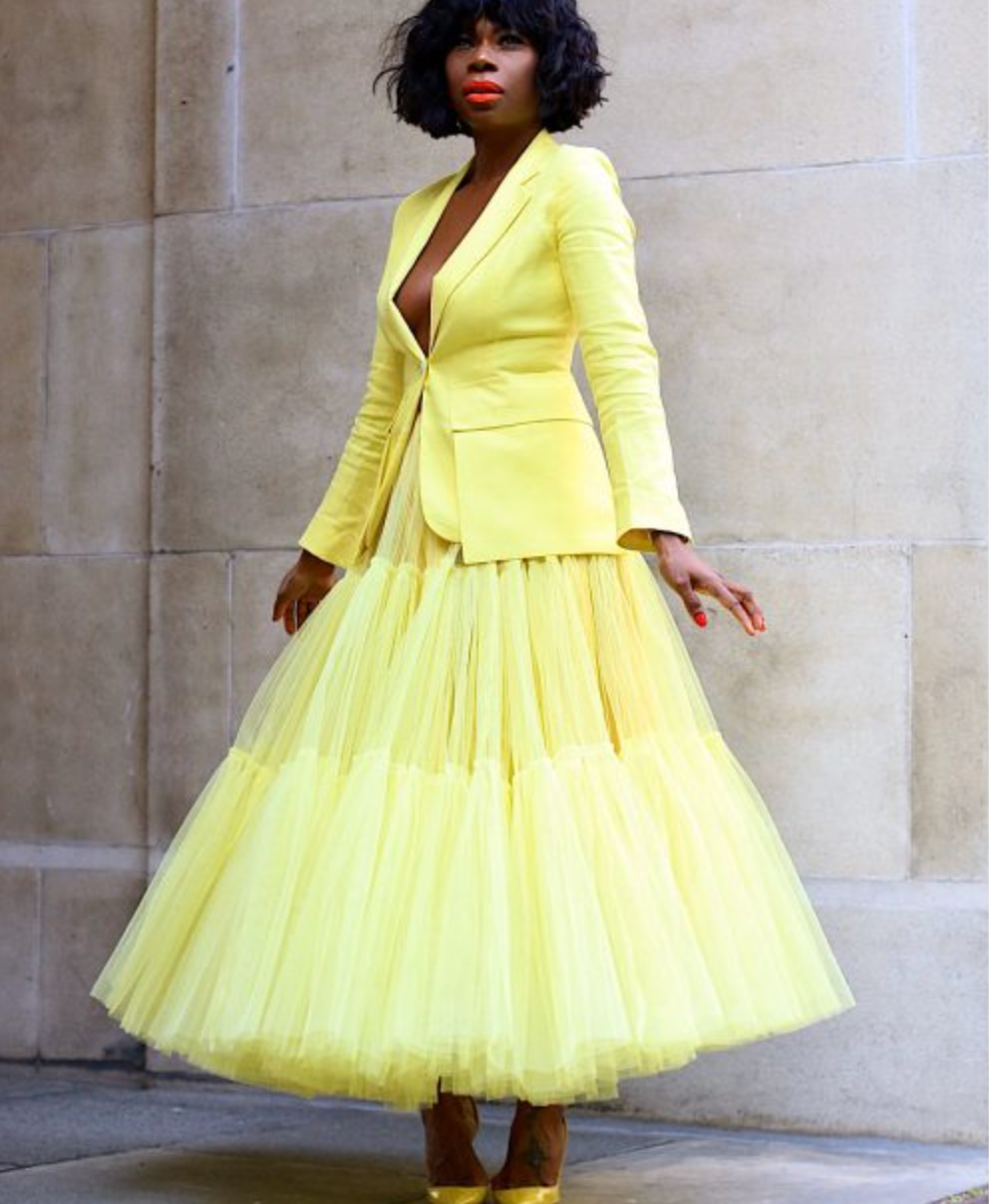 [/third][third]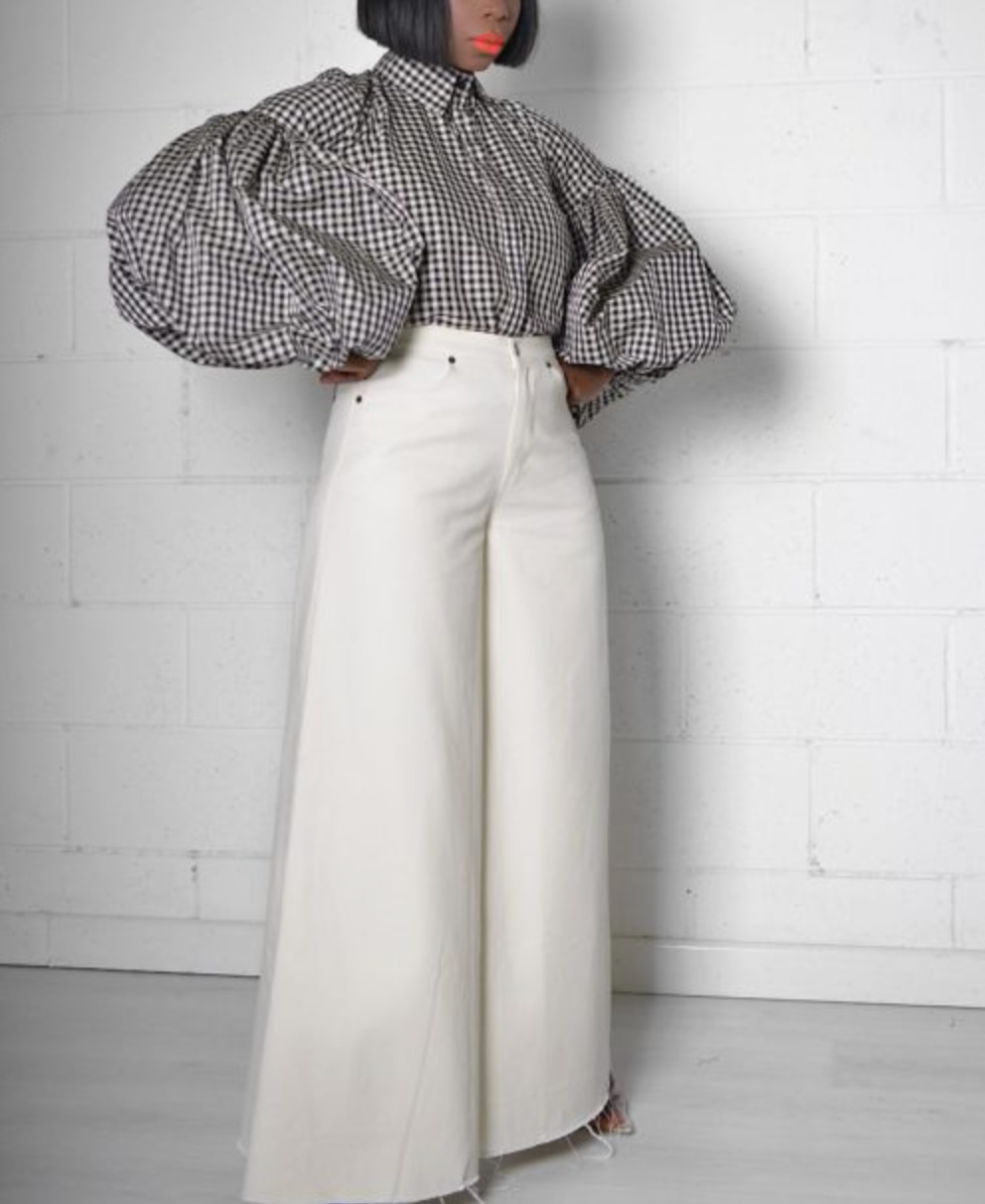 [/third][third]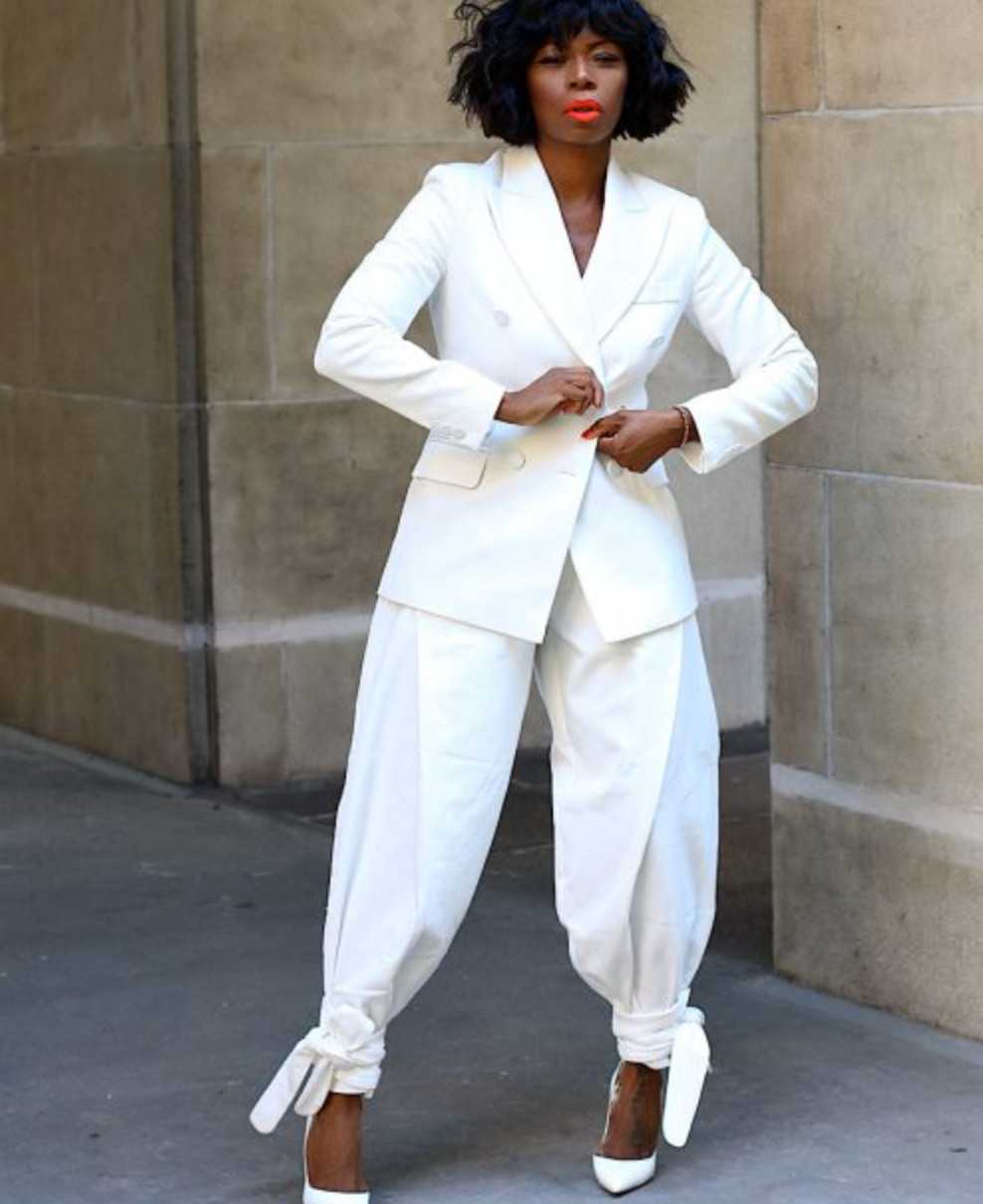 [/third][/row]
I discovered this brand thanks to a photo Lydia posted of a recent FaceTime shoot she did with @alldei_nikki who was wearing one of the Kai dresses in a colorful marble swirled print. I went on a rabbit hole deep dive to find more about the brand, and subsequently the founder, UK-based fashion and travel blogger, Fisayo Longe. Feminine and strong, I love how each piece stands alone as a classic item, but packs punch when coordinated together (I'm eyeing this set personally).
[row][third]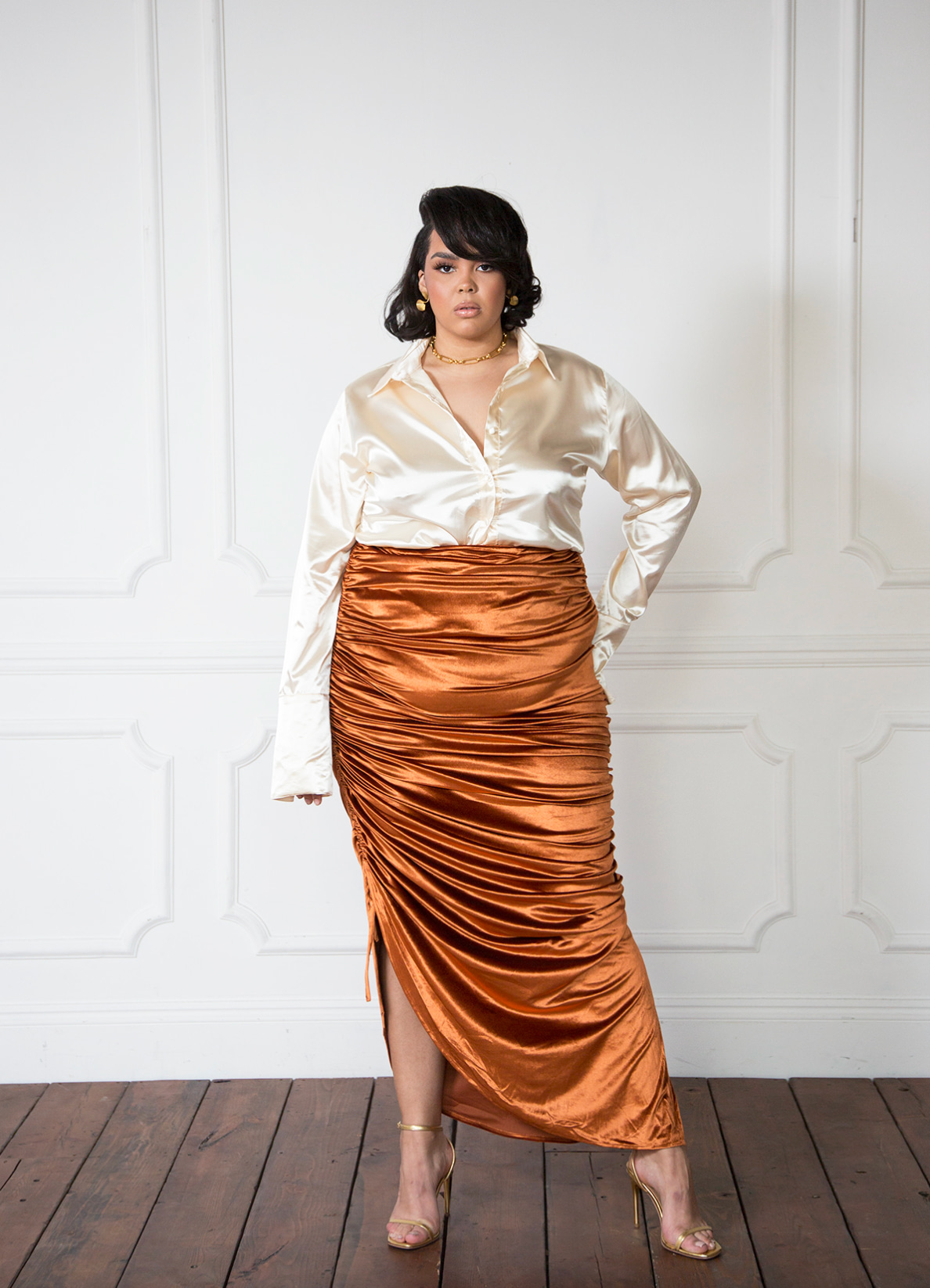 [/third][third]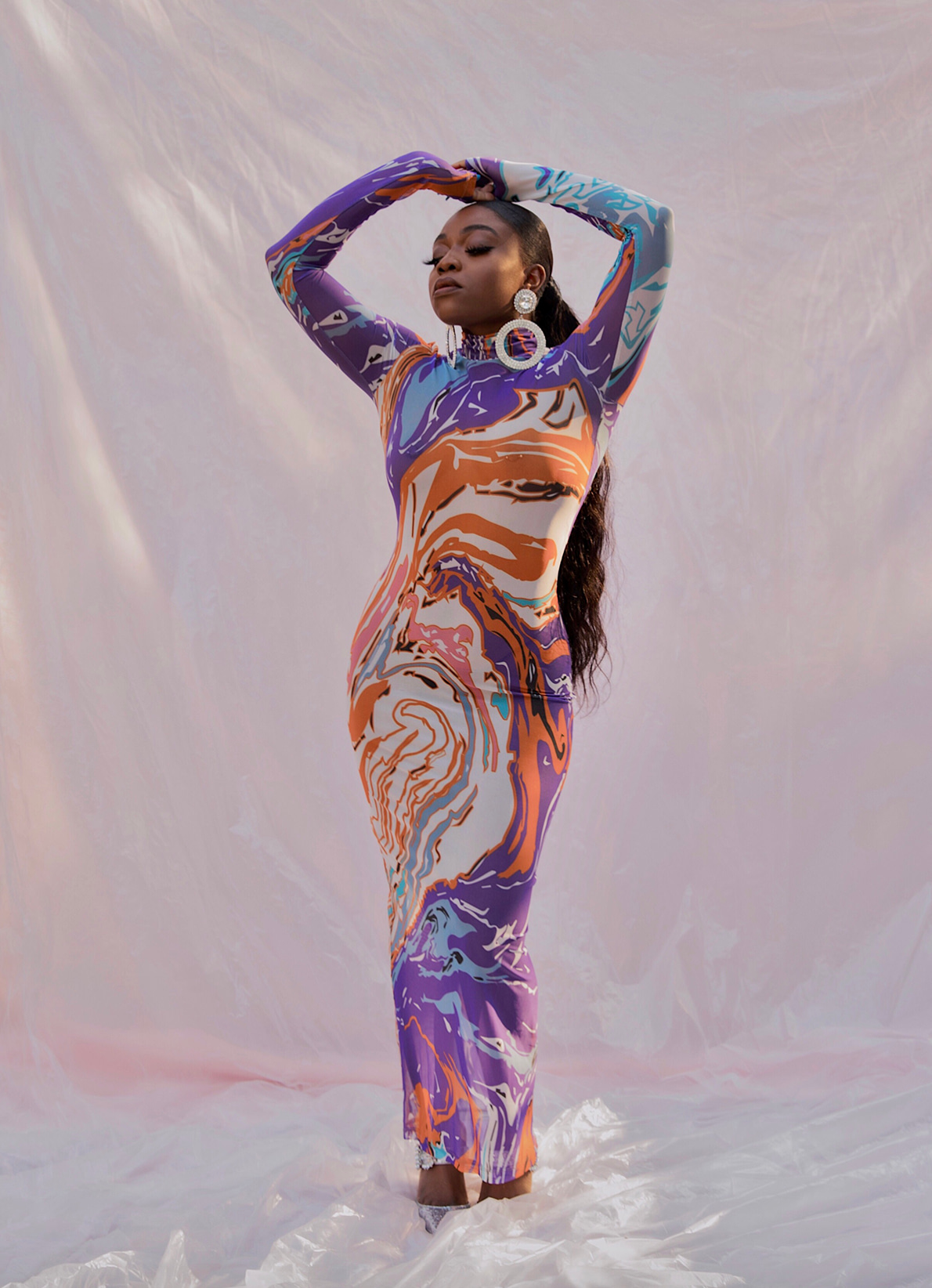 [/third][third]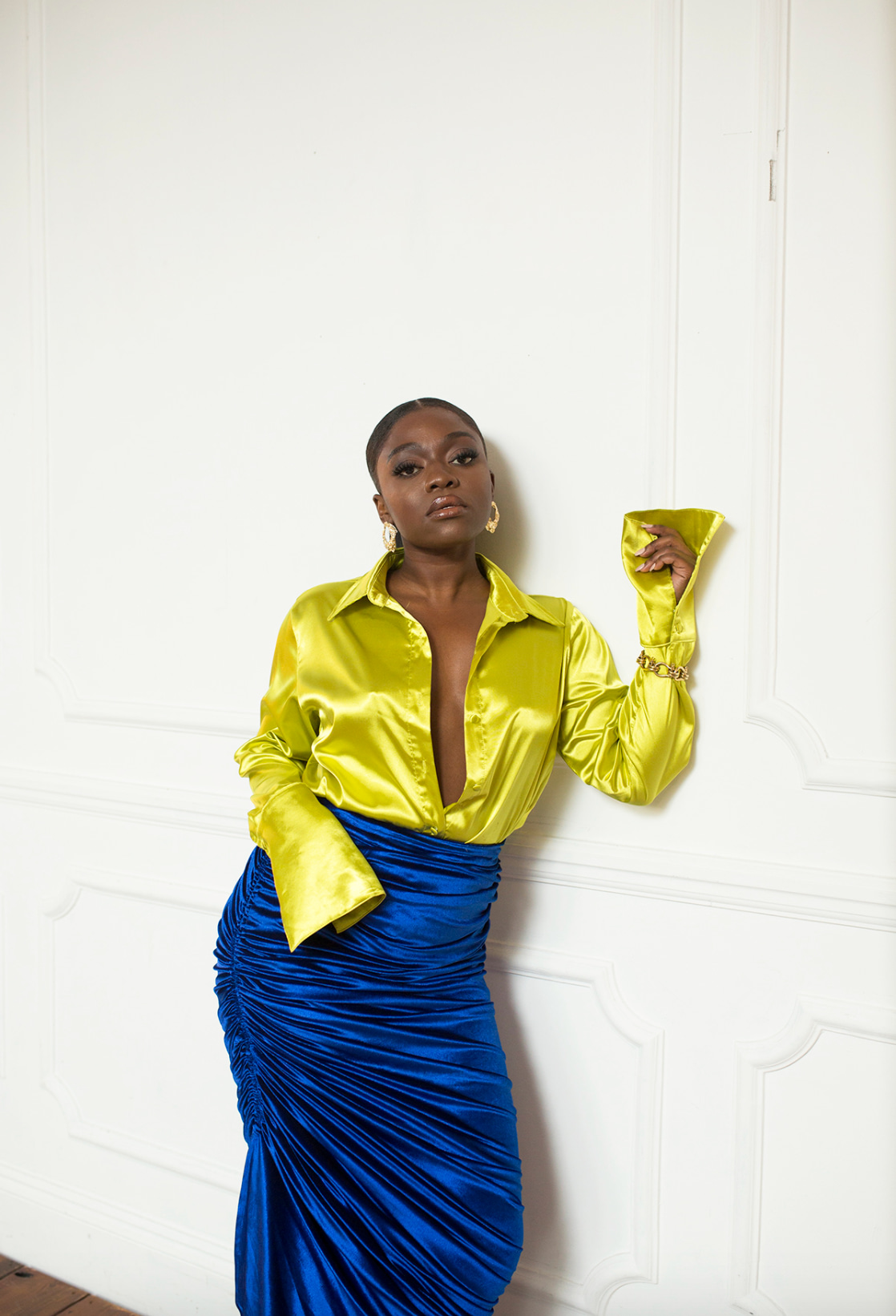 [/third][/row]
I was drawn in by Andrea Iyamah's distinct vision for swimwear, but was delighted to see a collection of ready to wear and even bridal attire as well! Owned and run by Nigerian fashion designer Dumebi Iyamah, Andrea Iyamah is a clothing line strongly inspired by color, ethnic cultures, nature and design elements that stay true to creating authentic clothing and resort wear with hints of a retro yet contemporary edge in design. Plus, I love swim wear that can double as separates -- and many of these bikini tops would make amazing crop tops for summer.
[row][third]
[/third][third]
[/third][third]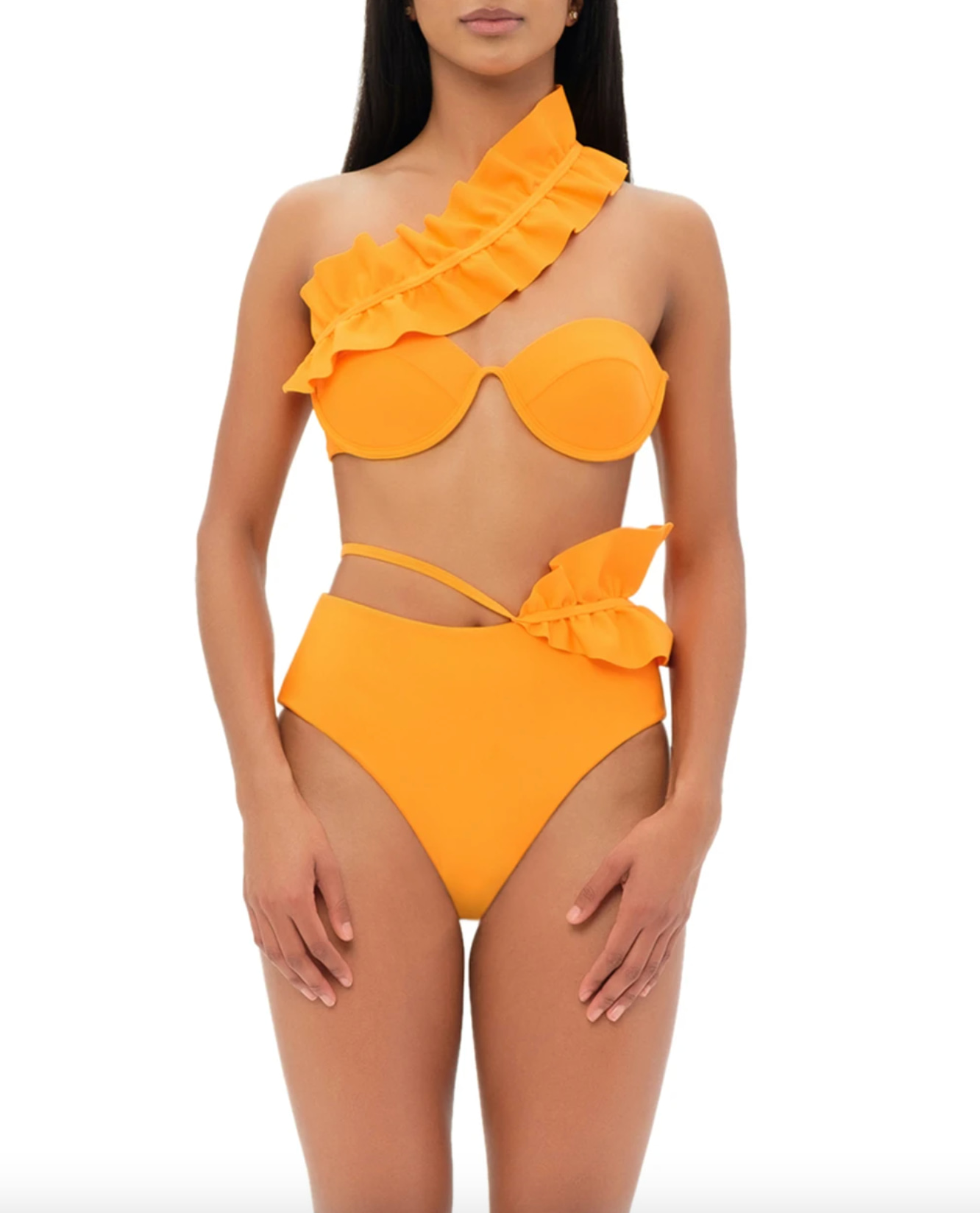 [/third][/row]
I first learned about Soko when I was living in San Francisco, where they're based, and fell hard for their approach to ethically sourced, designed and crafted jewelry pieces, working closely with an artisan community in Kenya. What's more -- their artisans earn 5X more than their counterparts at other workshops, making a large step in economic independence for these women in their respective communities. As for the brand? Delicate and yet bold, most pieces are plated in 24k gold.
[row][third]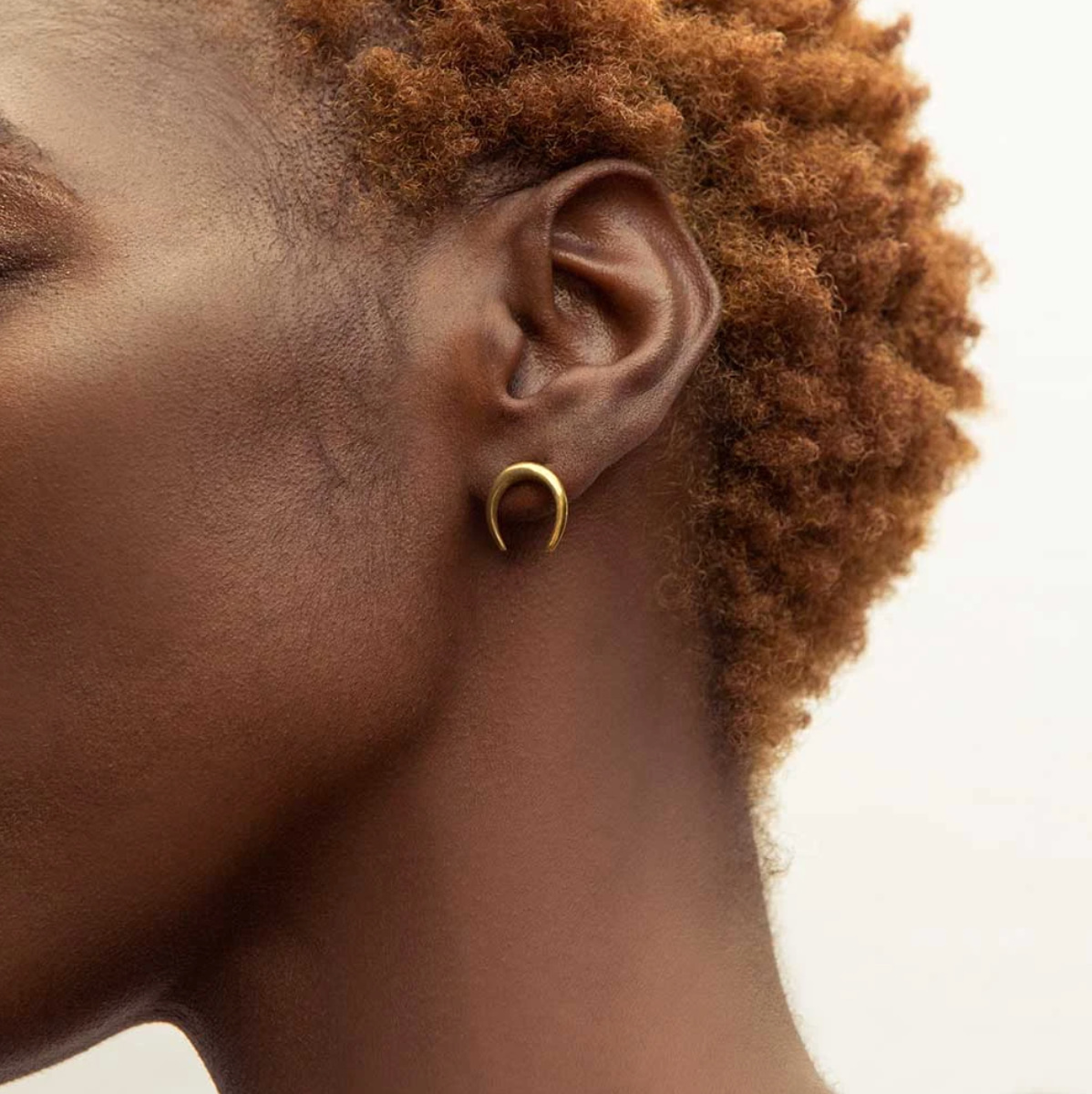 [/third][third]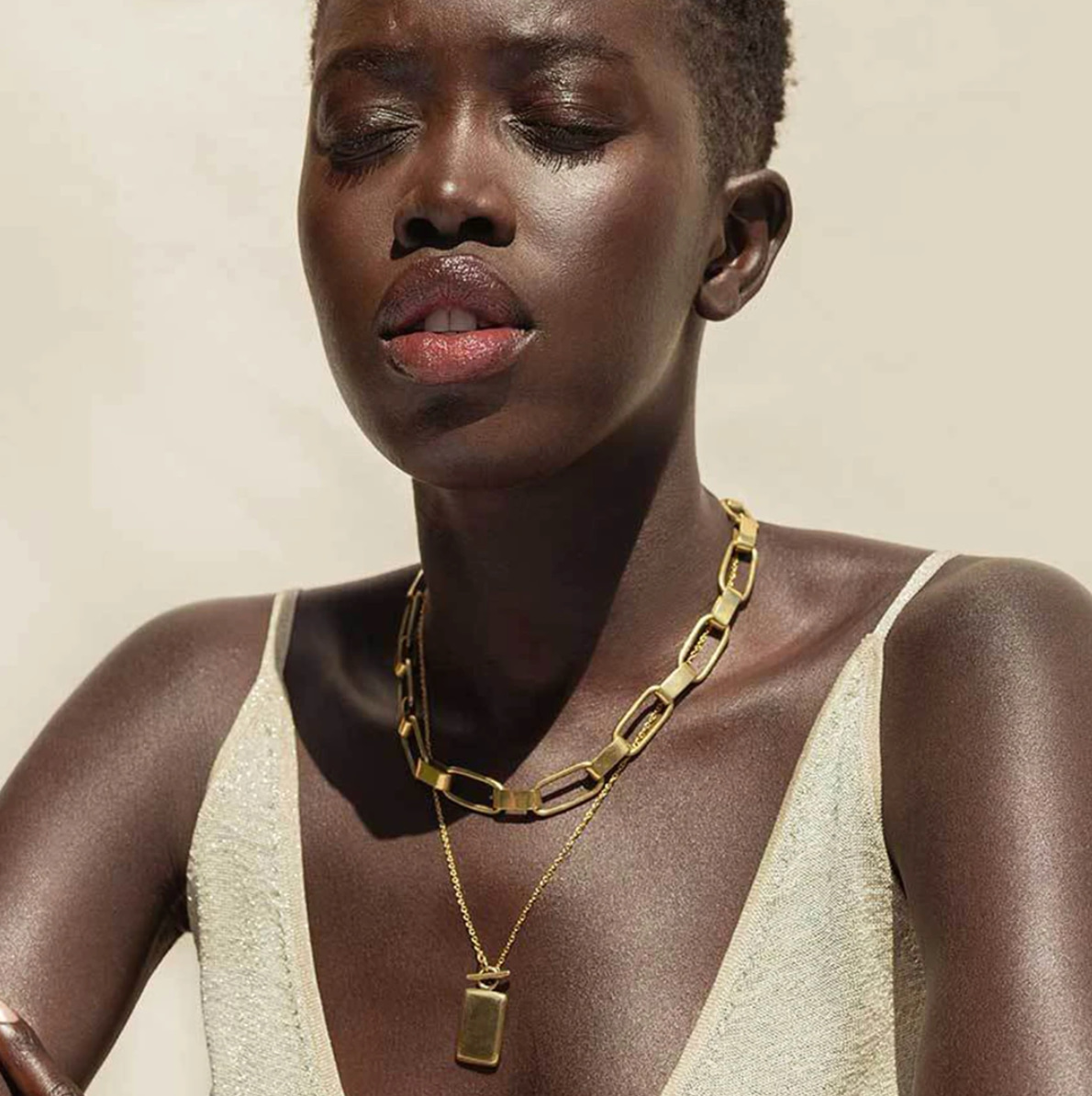 [/third][third]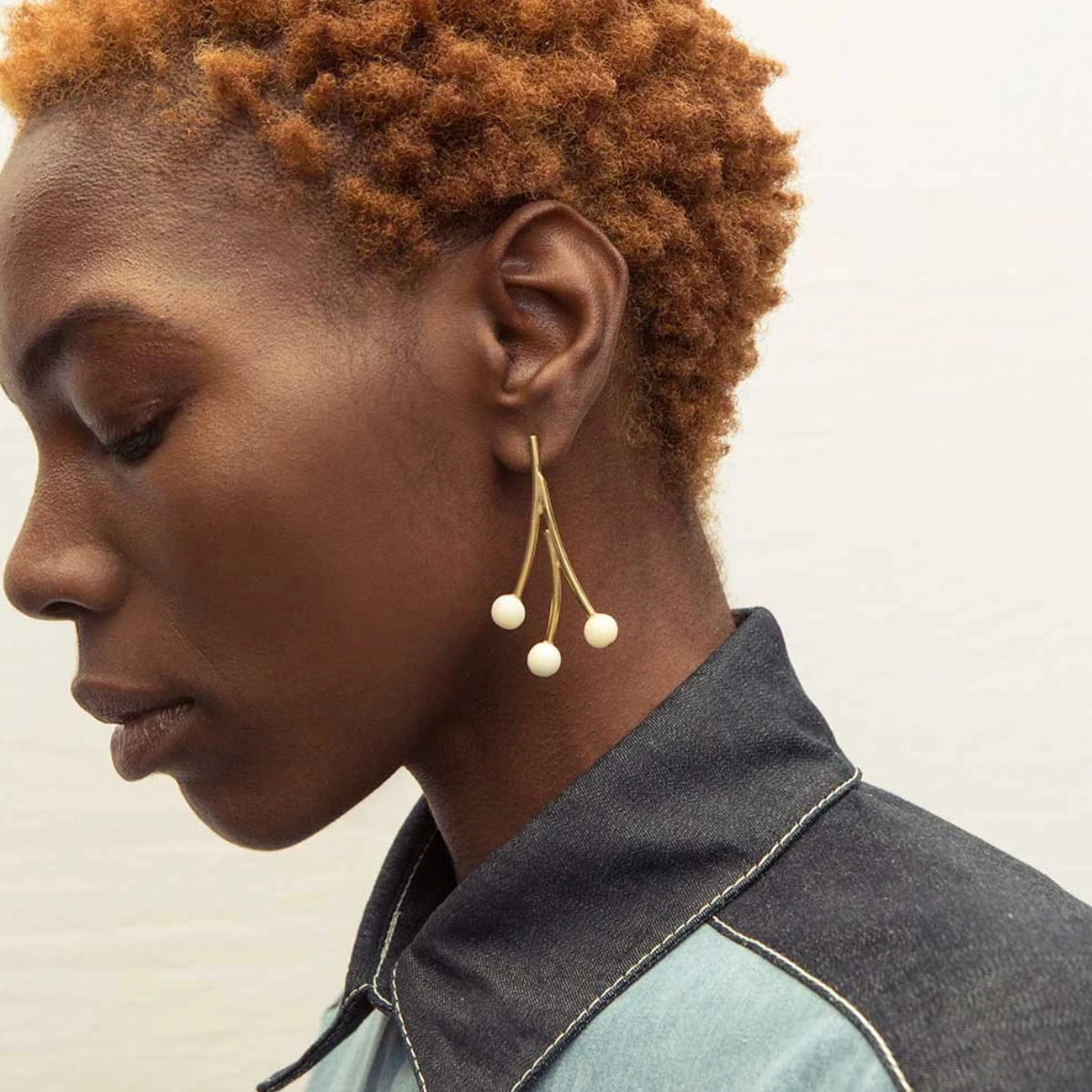 [/third][/row]