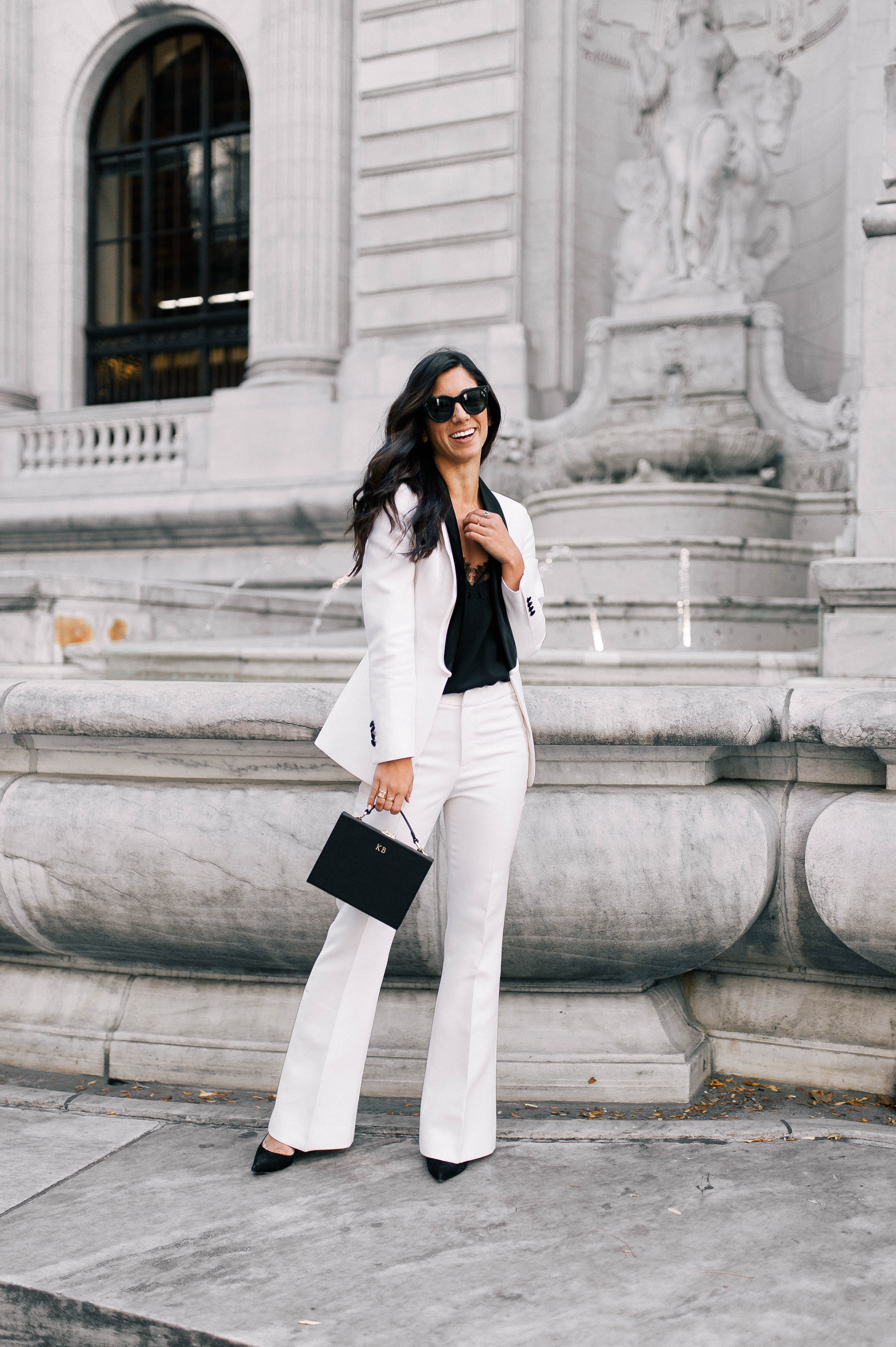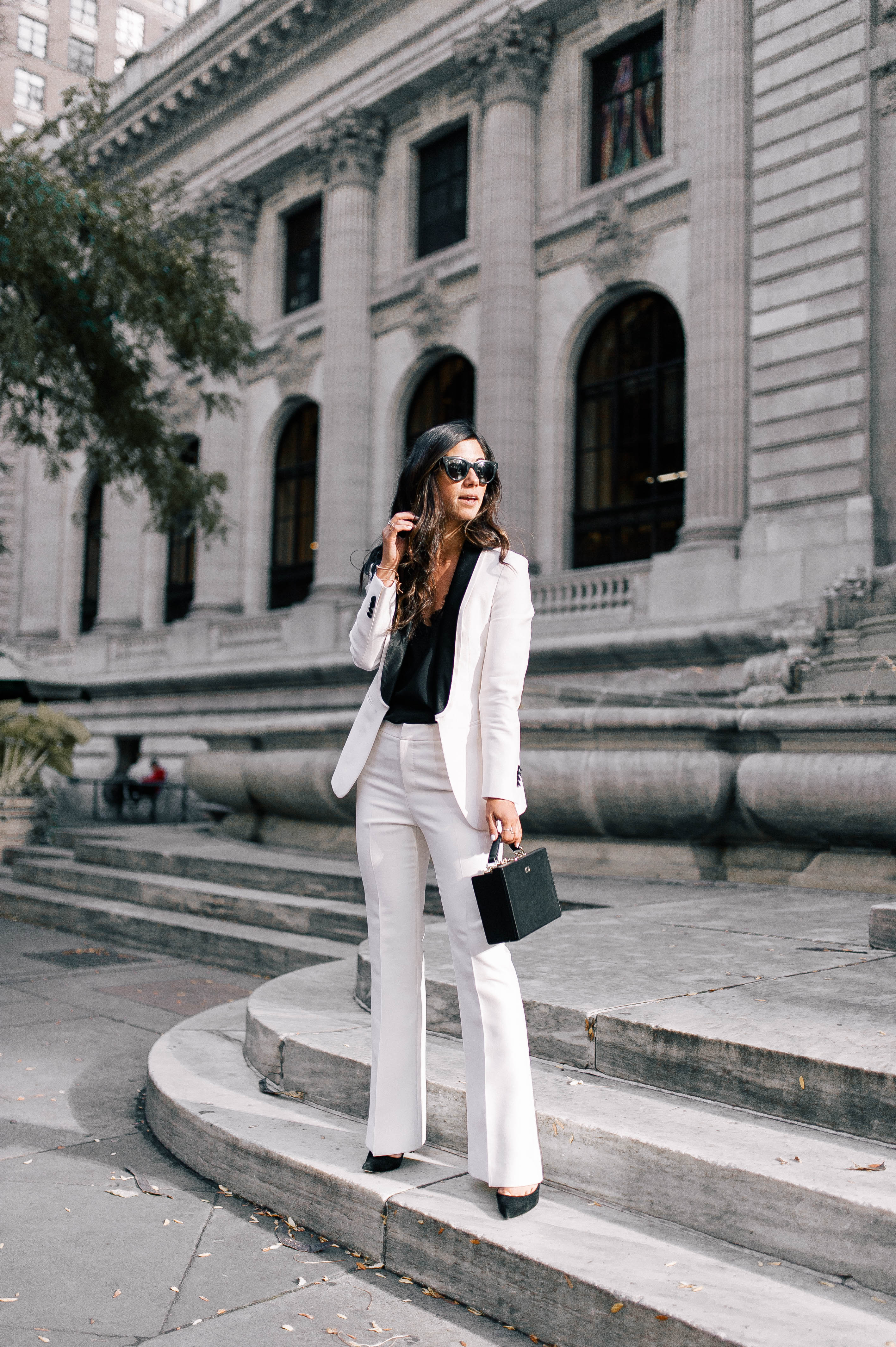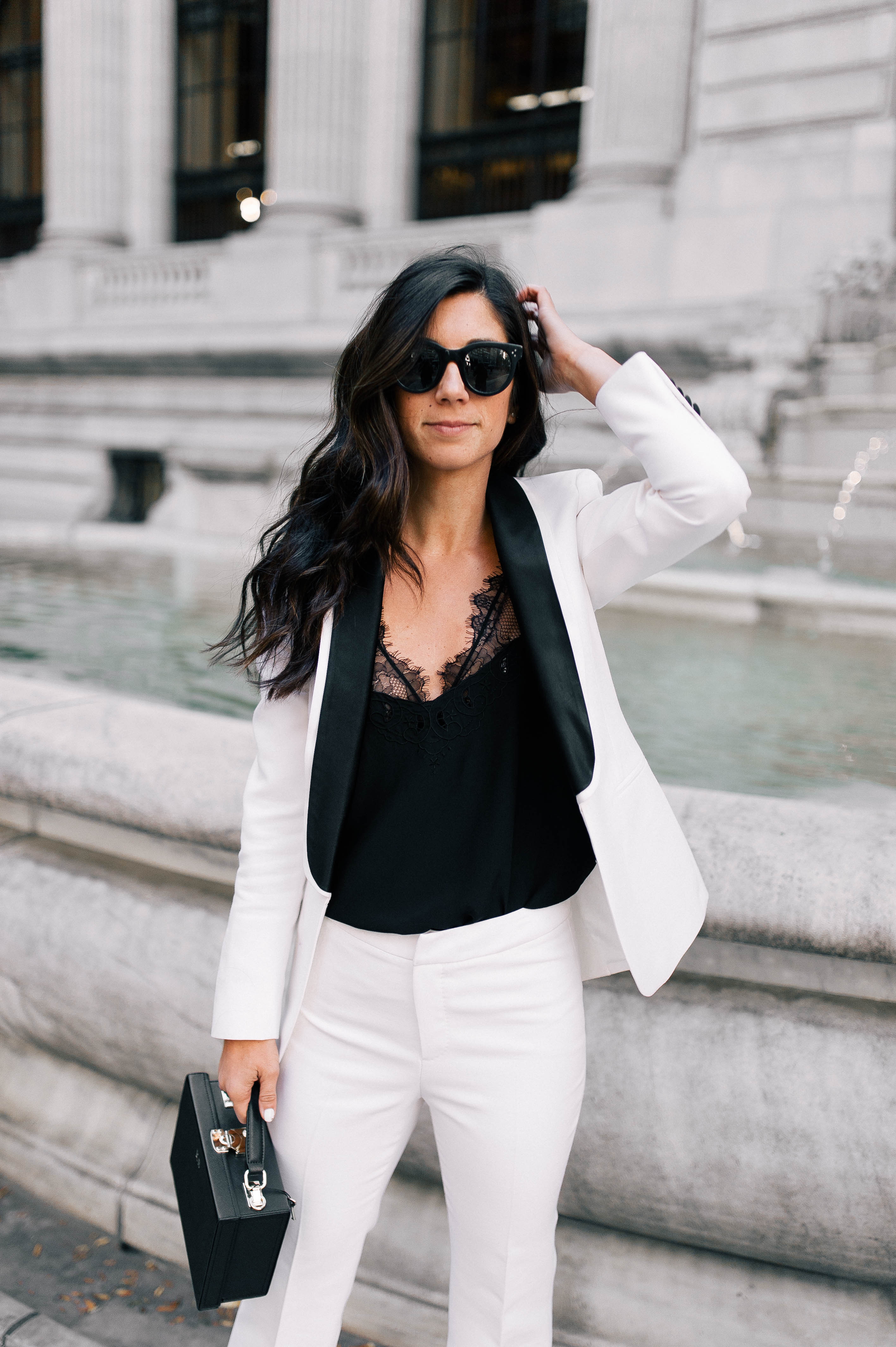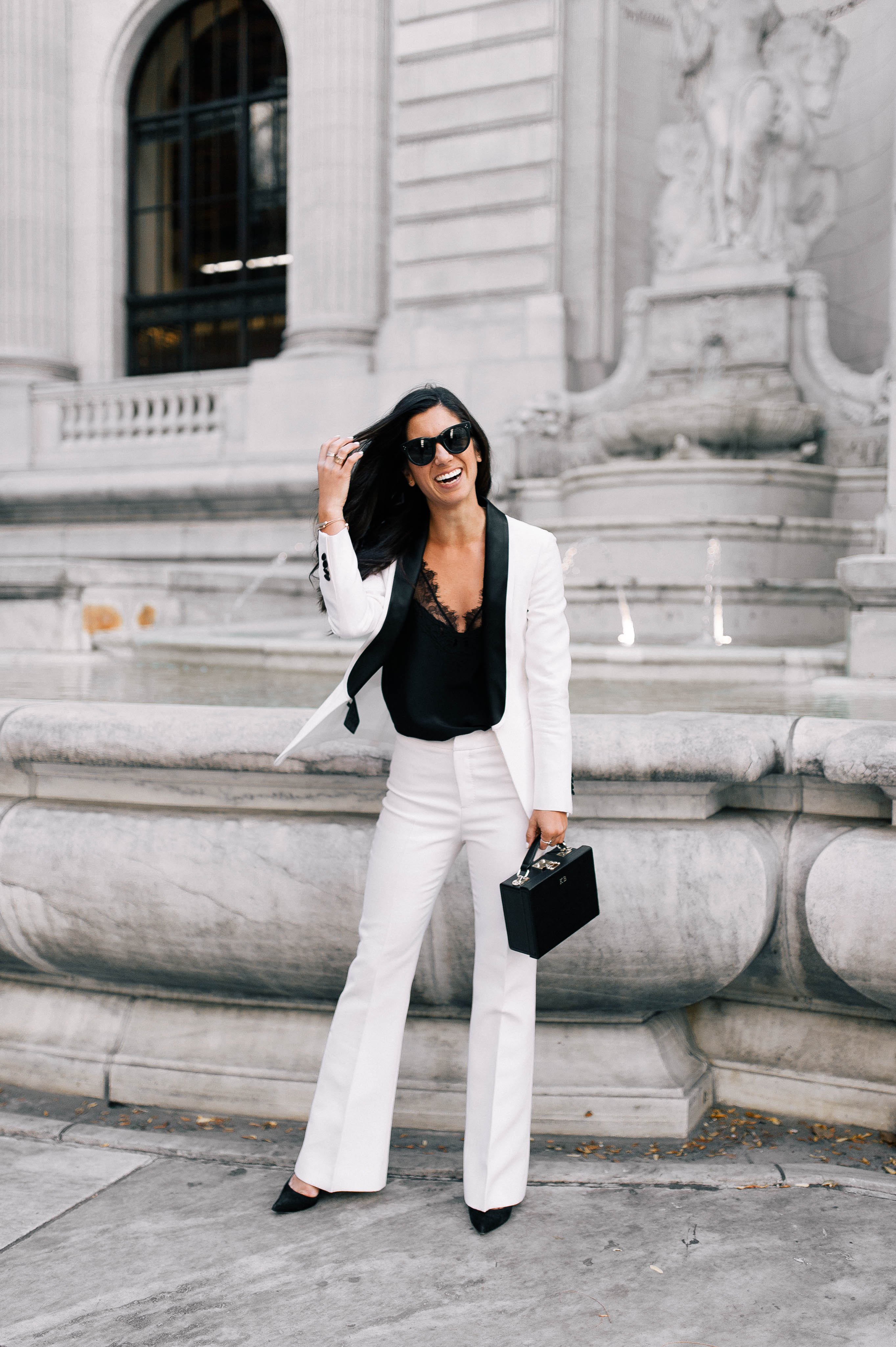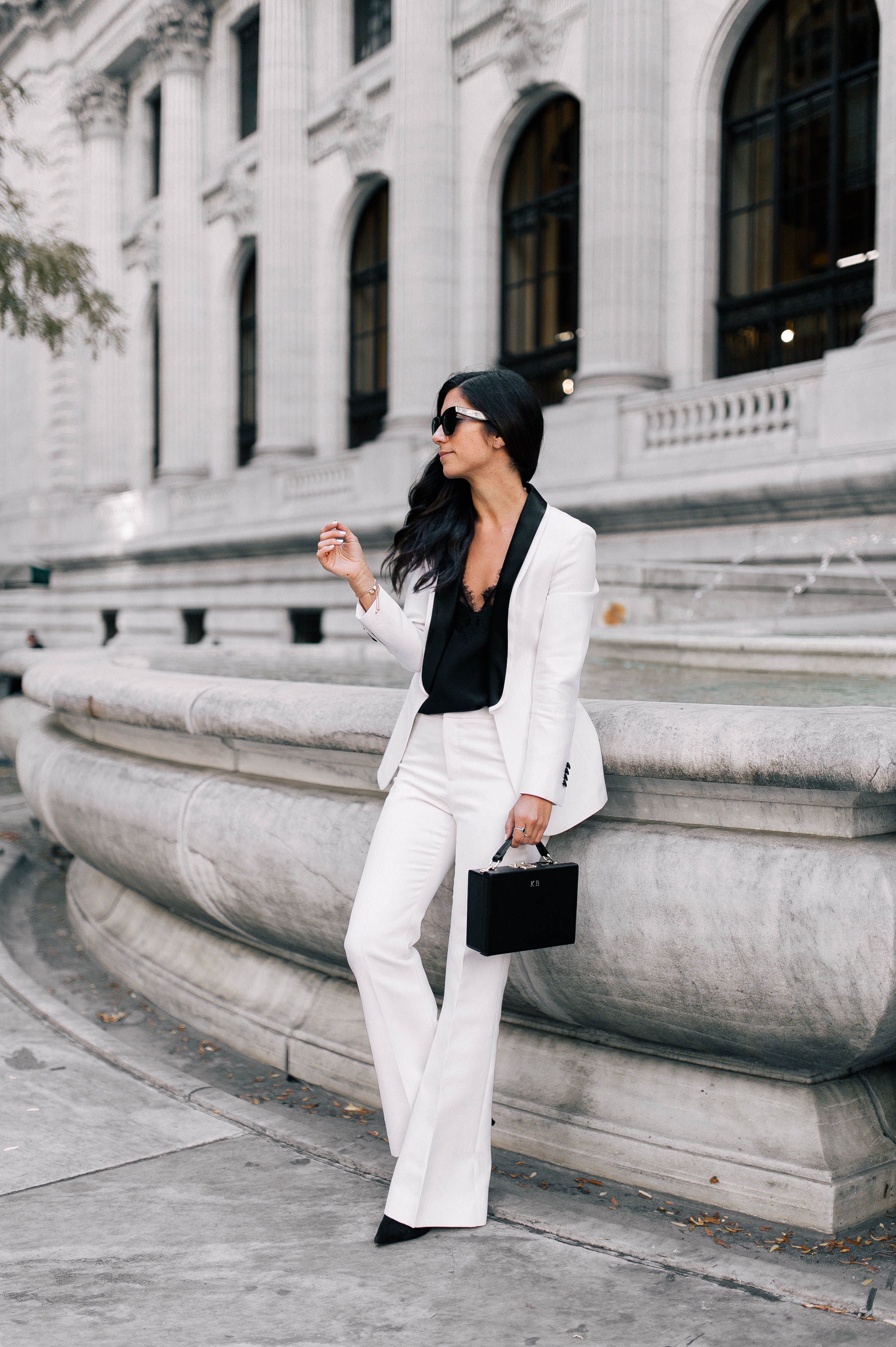 OUTFIT DETAILS: Suis Studio suit // The Daily Edited bag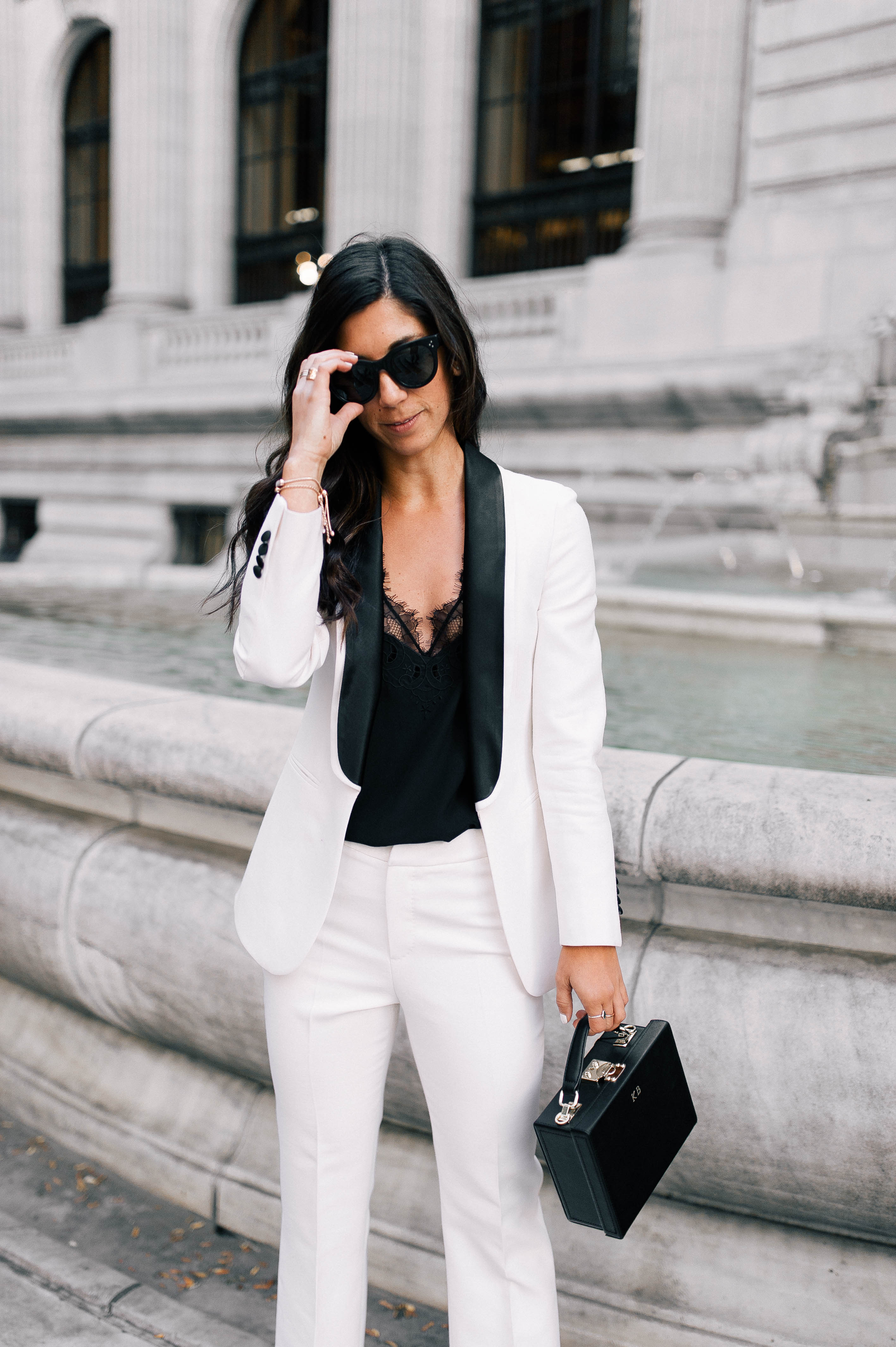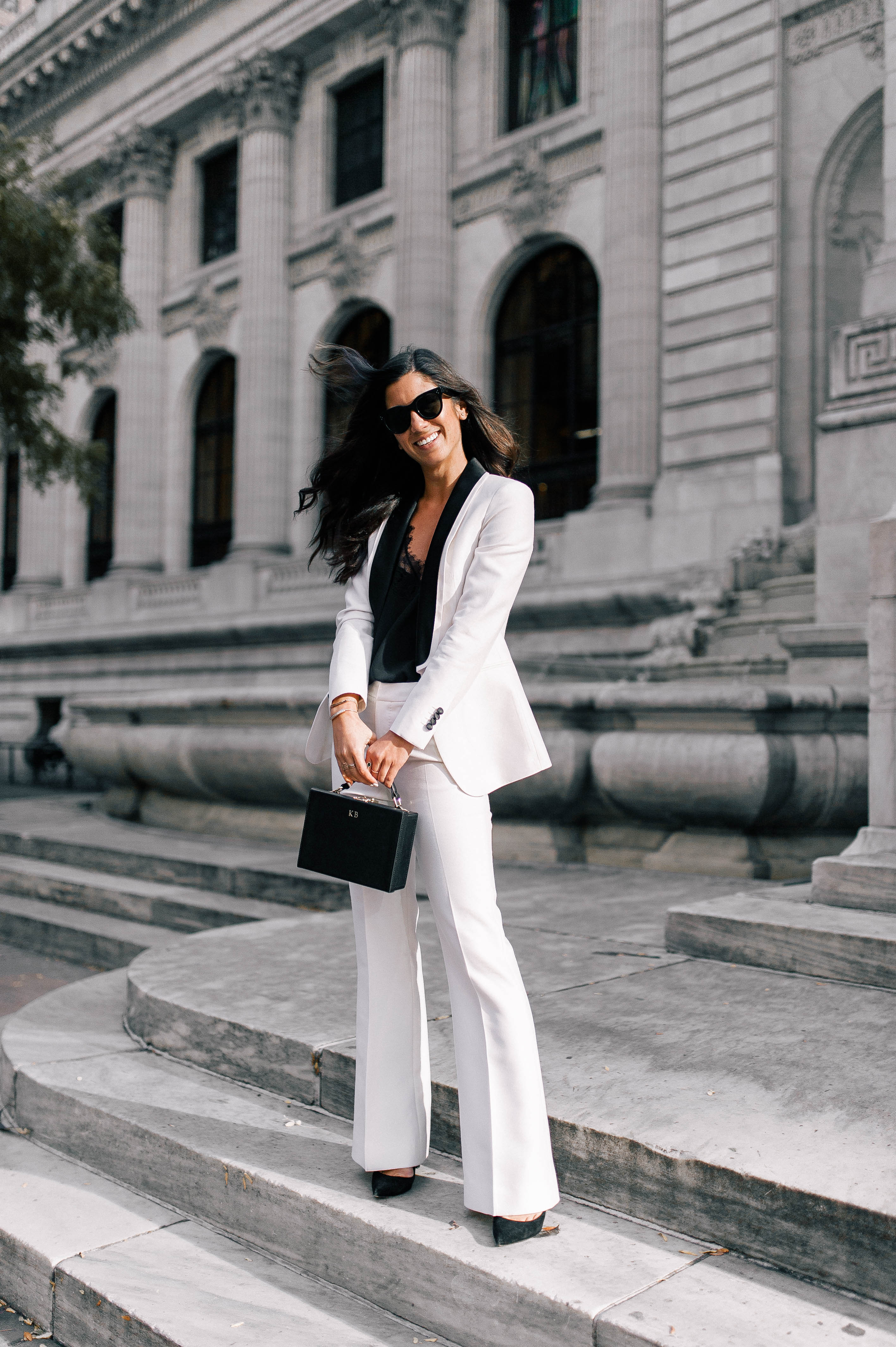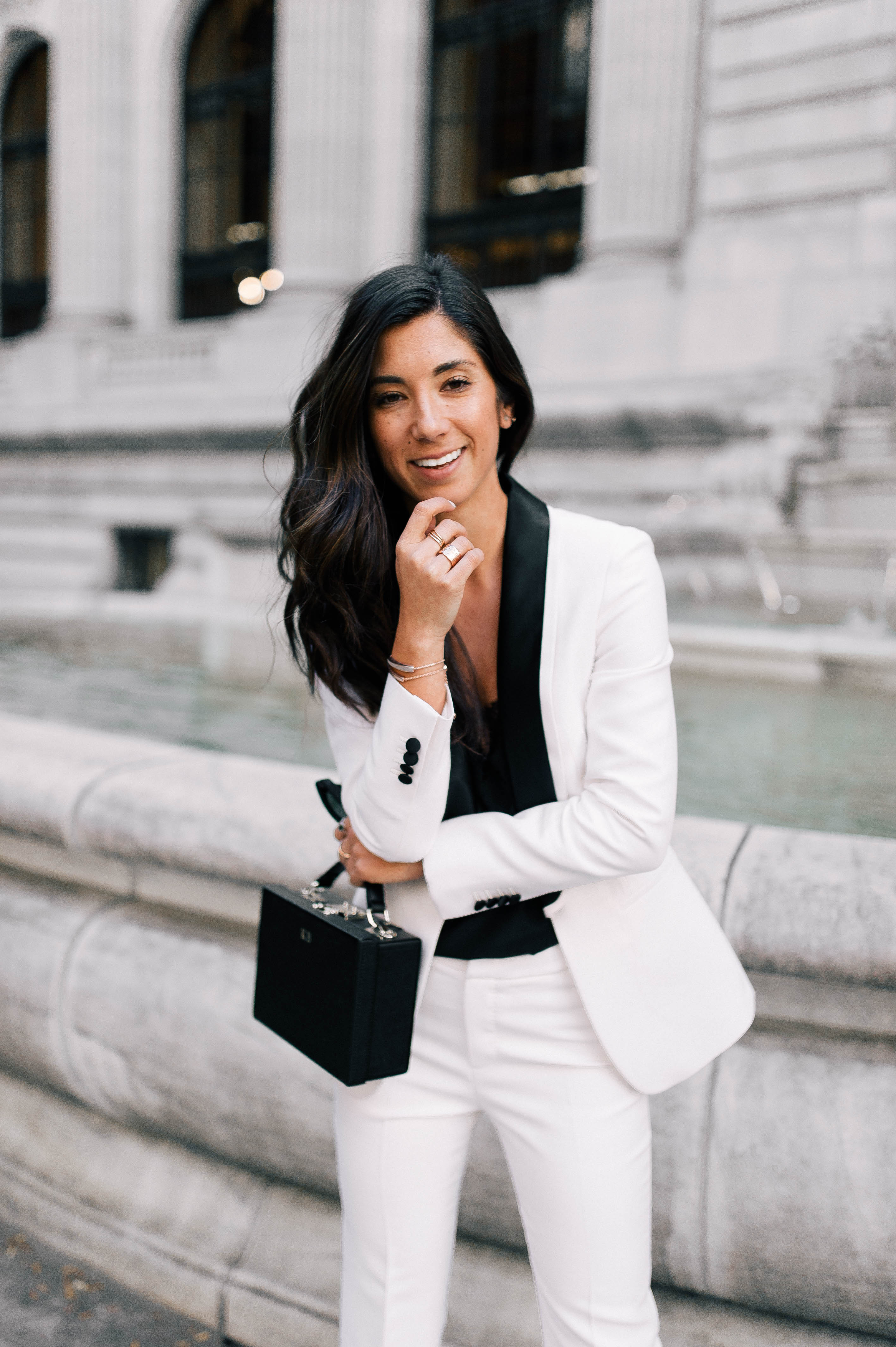 There's something undeniably satisfying about getting, as Barney Stinson from How I Met Your Mother would say, "suited up." Crisp lines, perfectly tailored shoulders, and slim-fitting pants make for an veritable power outfit. Somehow you immediately feel smarter and more prepared, commanding attention whether you're dominating in the board room or strutting down Fifth Avenue. Though the oversized blazer is currently having its moment — which I'm loving! — the women's suit is a classic that will never go out of style. The updated details on trend right now include bold prints, interesting hardware, cinched waists, and perfectly flared trousers, like the Suis Studio ones Krystal is sporting here.
Weekend advice? Go out and get yourself a power suit. Channel your favorite suit-wearing star, from Leslie Knope to Zendaya to Hillary Clinton to Rihanna. Think of it as an investment for your boss-lady self. What are you waiting for? Check out our picks below and suit up!