Just under a week ago, the team over at HP invited me to join them at the first ever Vogue Forces of Fashion Conference right here in the city at Milk Studios. Admittedly, I wasn't sure how I was going to feel being in the same room as so many different designers, thought-leaders and industry titans, other than utterly and completely overwhelmed — a true fashion dream come true, if you will. And what I found particularly inspiring, was just how much each keynote speaker essentially geeked out over the other keynote speakers, a testimony to how much admiration and respect the industry as a whole carries for each other — a camaraderie not unlike other arts and businesses.
First things, first. HP and Vogue have a longstanding (and perhaps not surprising relationship) in that all Vogue issues are printed in Atlanta on HP printers! Amazing, right? So when the their team introduced me to their latest launch, a handheld portable printer that connects to your phone via Bluetooth, I was pretty smitten and ready to put it to the test. Throughout the day, I snapped photos on my phone (like the most adorable snap I got of Hamish Bowles in his lilac suit) and printed it out, seconds later. Plus, their latest installment, the HP Sprocket 2-in-1 printer (as the name implies) doubles as a camera itself, so you can snap and print in one session. Since getting it last week, I've been printing out a bunch of my favorite Instagram and iPhone photos for the moodboard that sits above my desk. It's been a while since it's been updated, and I love how each image feels that much more special as a printed, tangible thing (a rarity now, considering all images we snap are pretty much entirely digital!).
As for the speaker lineup of the day? Killer to say the least. Stella McCartney. Victoria Beckham. John Galliano. Kevin Systrom (one of my favorites of the day). Marc Jacobs. Virgil Abloh. Rihanna. And the topics? Everything from sustainable fashion to an Instagram mishap where Marc Jacobs ended up publishing his bare butt for all his followers to see (Does he regret it? Nope!). I wanted to take you guys along for the day, so I hope you enjoy my very first vlog video, with my top 9 favorite moments from the conference. And be sure to look out for the HP Sprocket 2-in-1 printer in action! It made for fun moments throughout the day while I was snapping some of my fellow conference attendees.
And as always, huge thanks to HP for inviting me along for the day! I'm still pinching myself!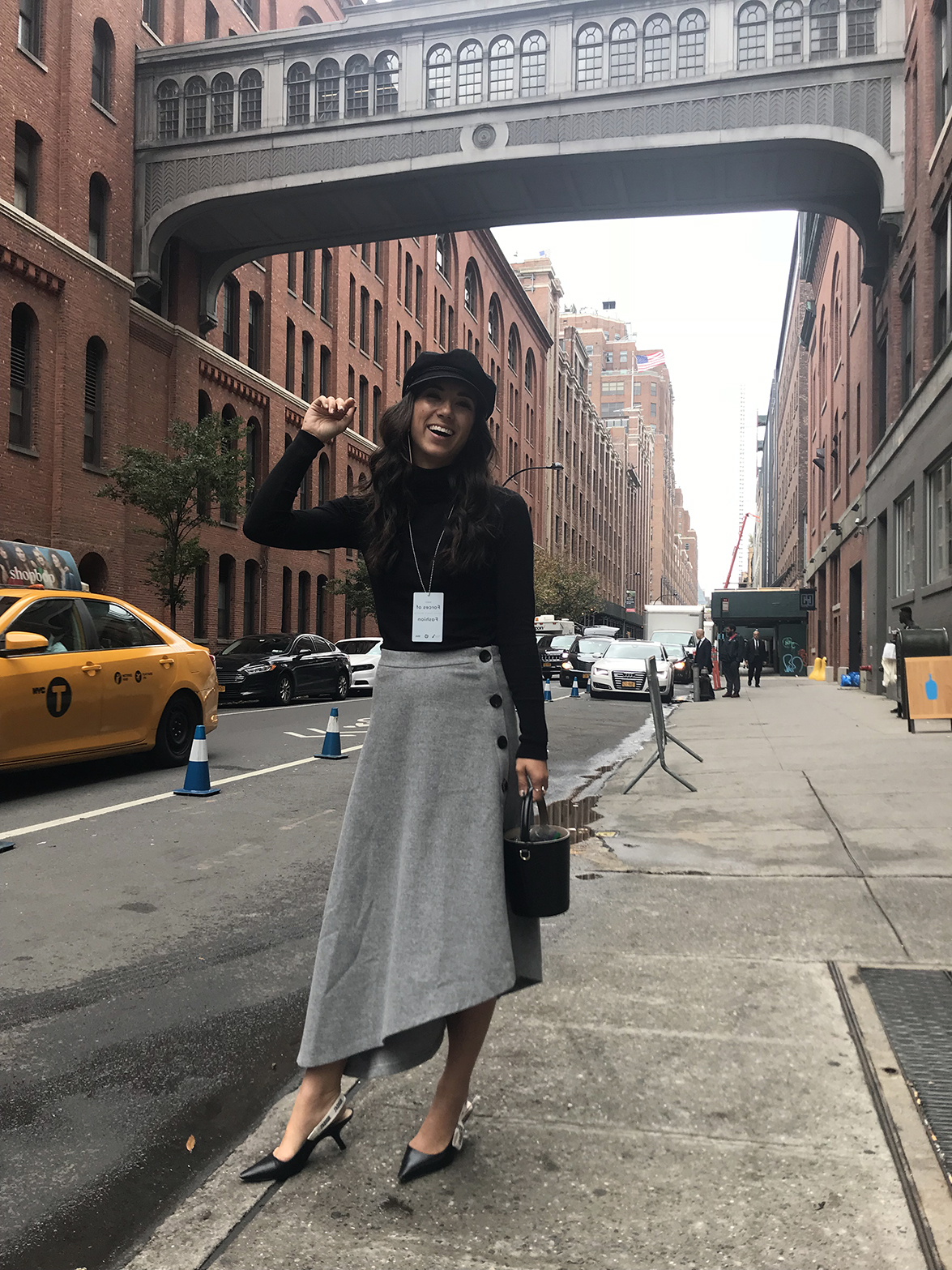 OUTFIT DETAILS: Zara turtleneck (similar style here) // Zara skirt // Dior heels // Cafune bag // Urban Outfitters baker boy hat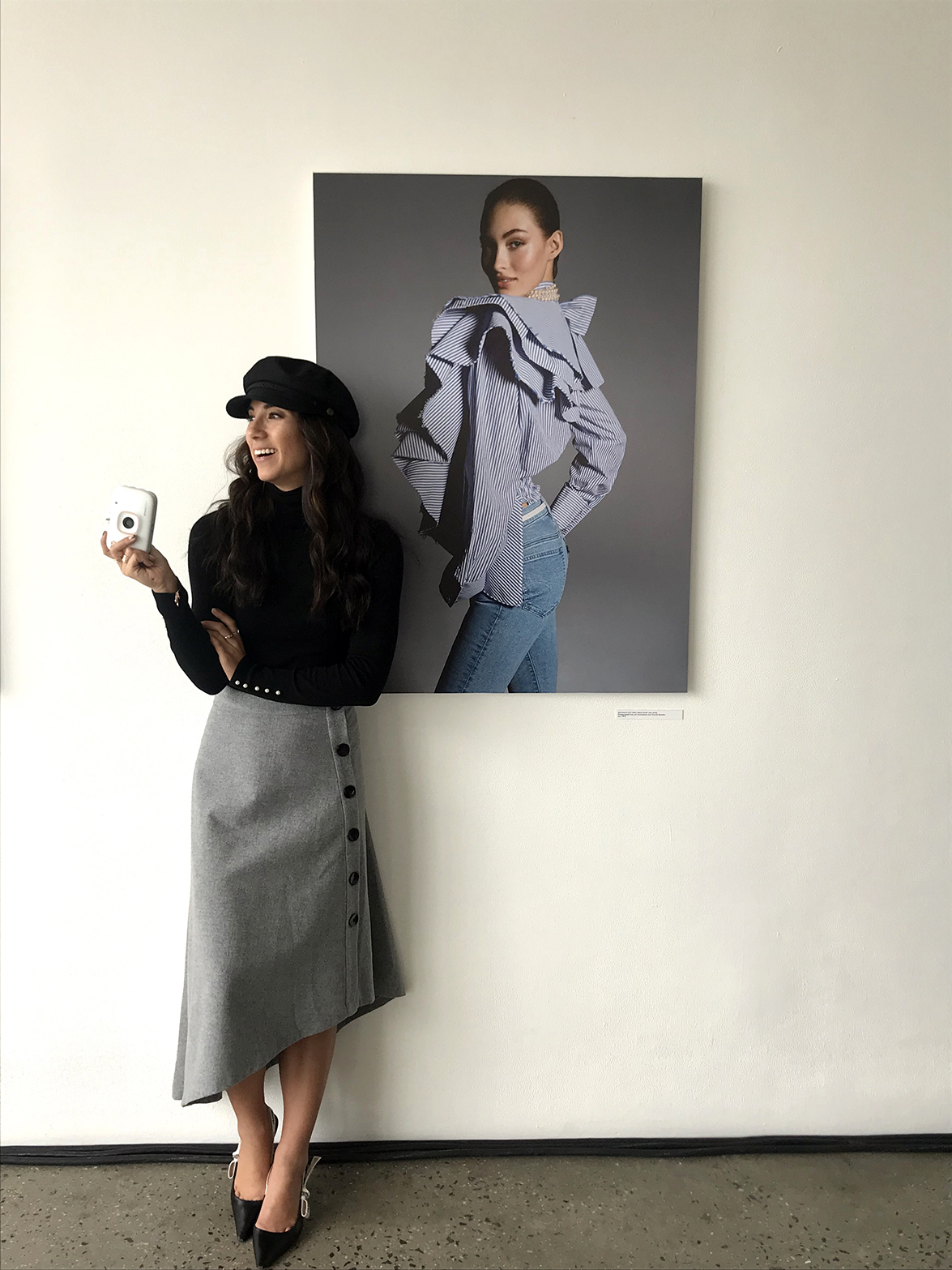 This post was in collaboration with HP. As always, all opinions and styling are my own. Thank you for supporting all This Time Tomorrow collaborations!
Video by me // Photos by Ty Johnson