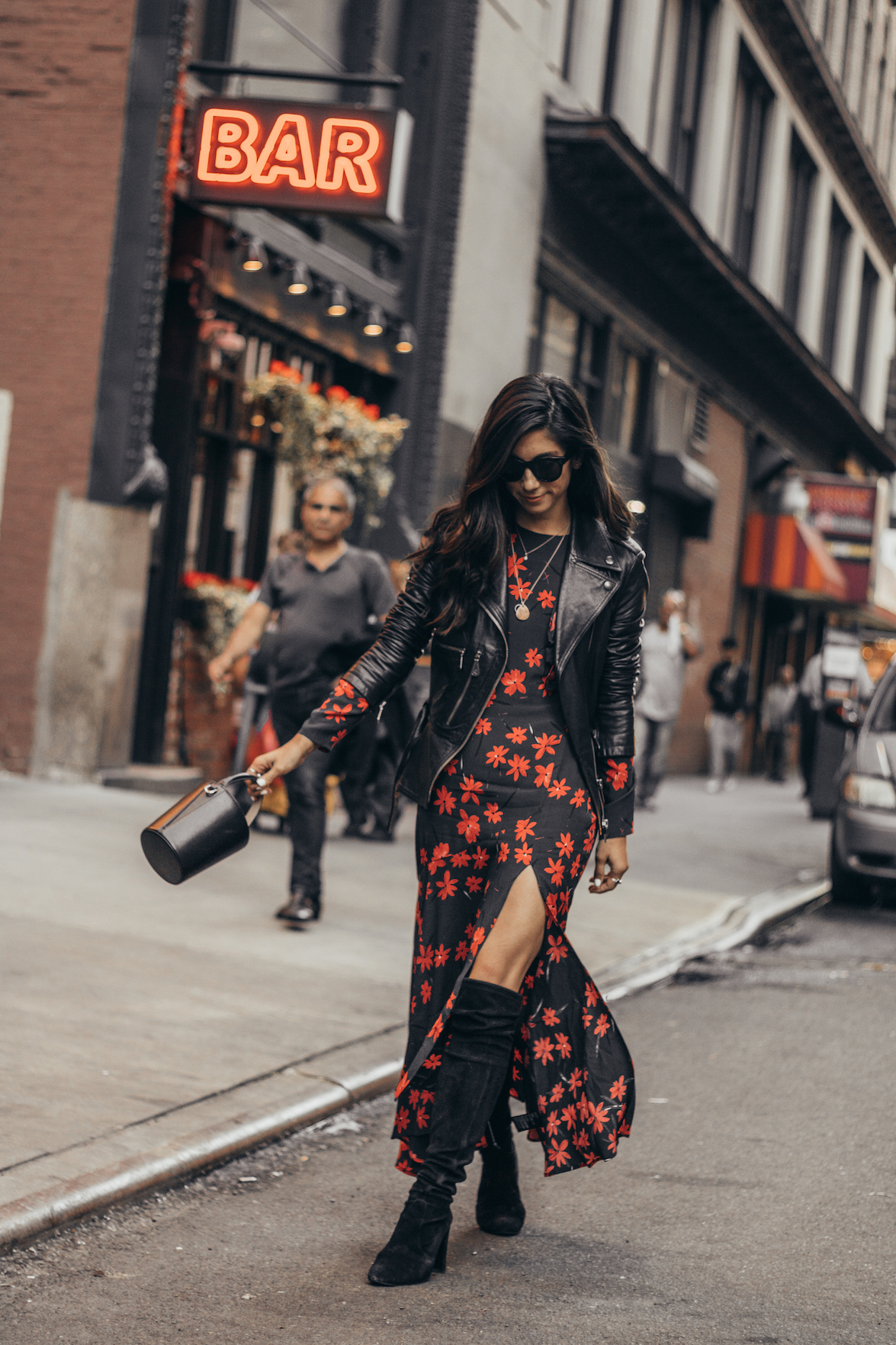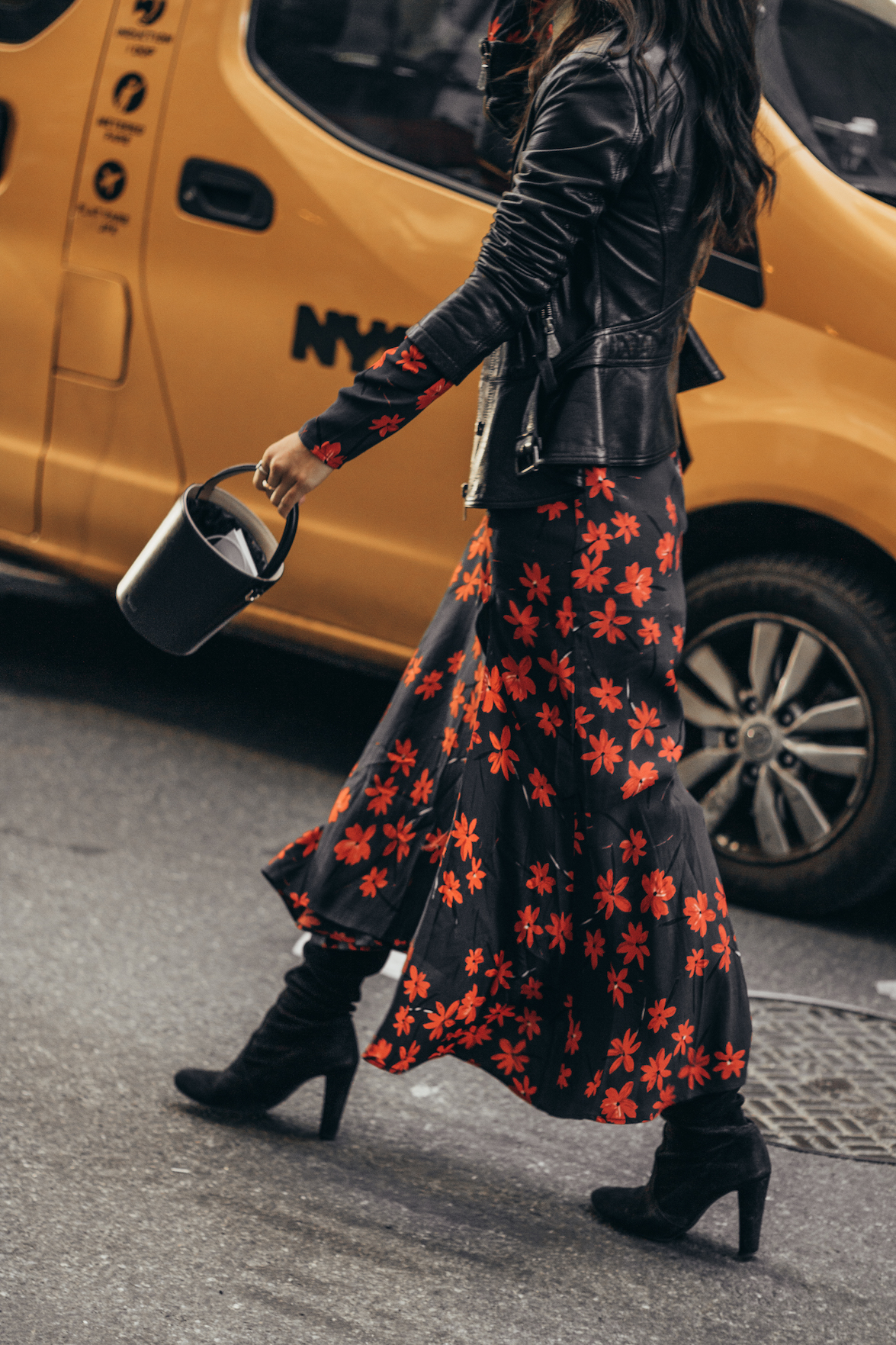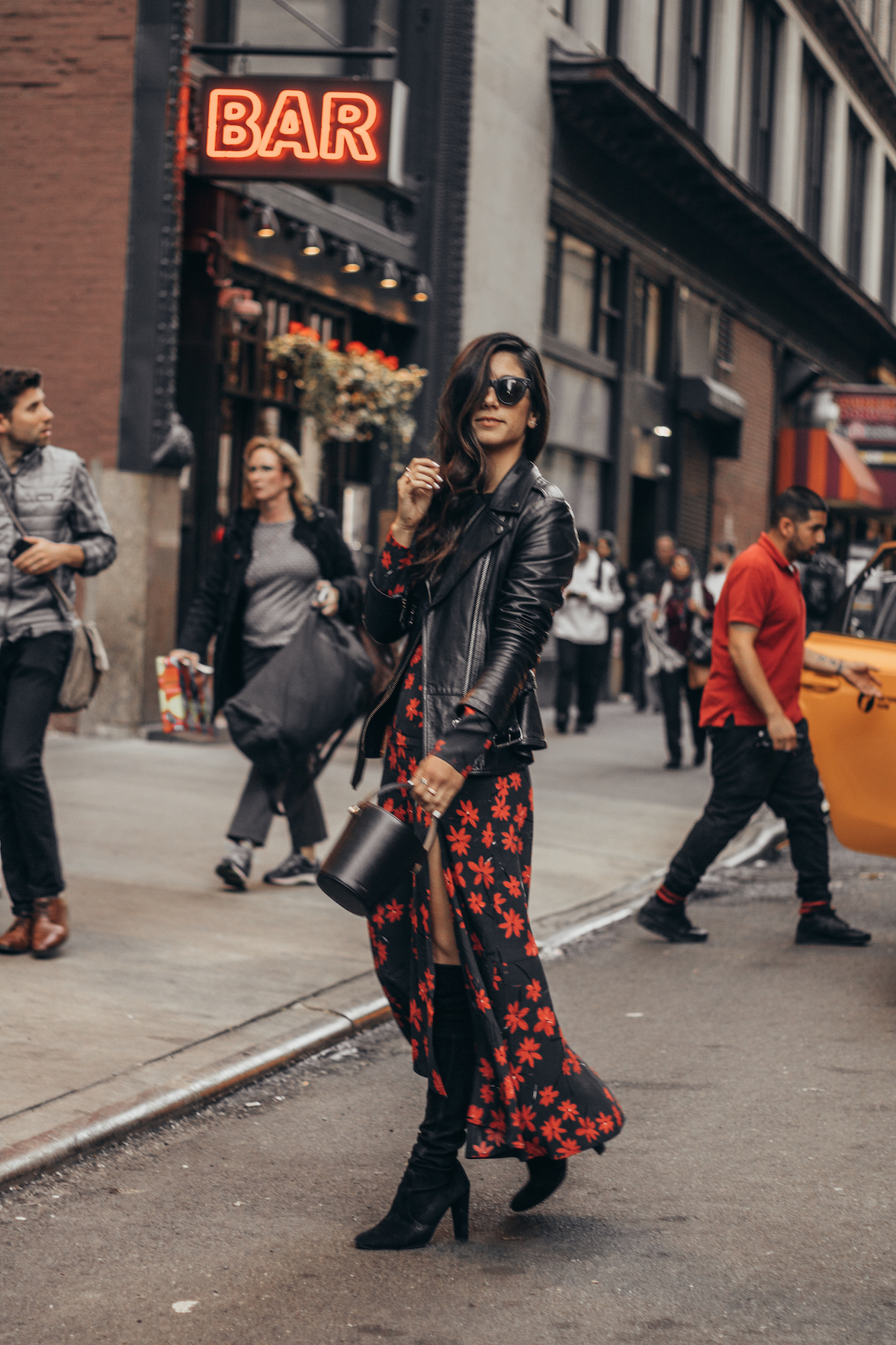 You might have spied over on Instagram that I recently attended the launch party for H&M's latest designer collection with Erdem. While that collection is utterly drool-worthy (and yours truly picked up a sequin gown she cannot wait to style and shoot!), the reason for today's post is about another H&M piece not from the collection: this dress you see here. Before the party, the H&M team asked me to swing by their 5th Avenue store to pick up a few items to style for their soiree. While this dress didn't make the cut for the evening, I've been wearing it practically non-stop since for everything else. Plus, while I was at the party, I spotted one of the Vogue editors in attendance wearing this exact dress — which, I suppose in some way, gives it a little extra nod of Vogue approval, eh?
It's got all the things you need: a date-worthy slit. daytime-appropriate sleeves, just the right amount of good girl, ruffle and a poppy red print! Best part? It's $70! You're welcome.
I've also rounded up a few of my other favorite pieces from H&M down below — keep scrolling!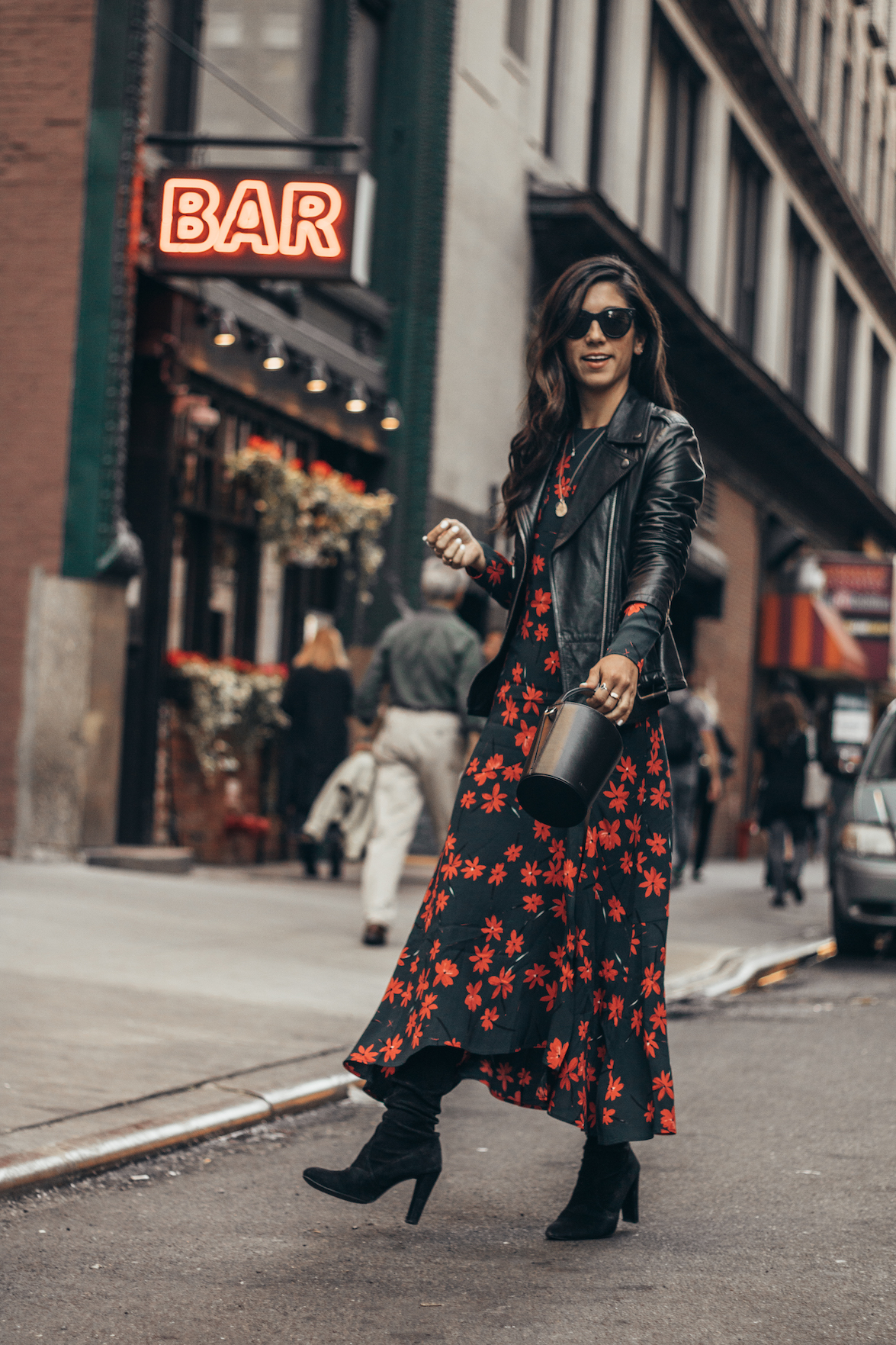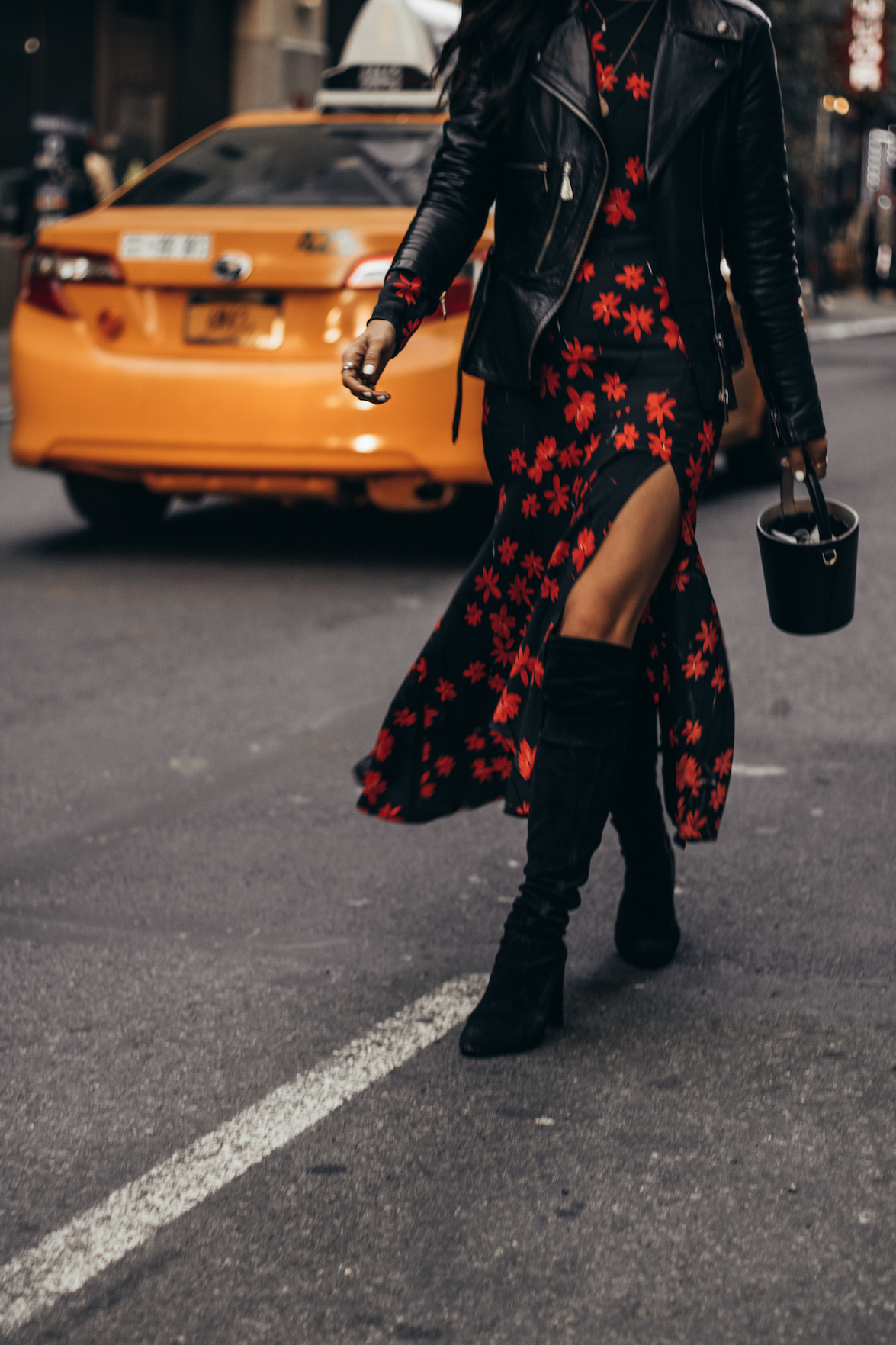 OUTFIT DETAILS: H&M dress // McQ jacket // Stuart Weitzman boots // Cafune bag // Celine sunglasses