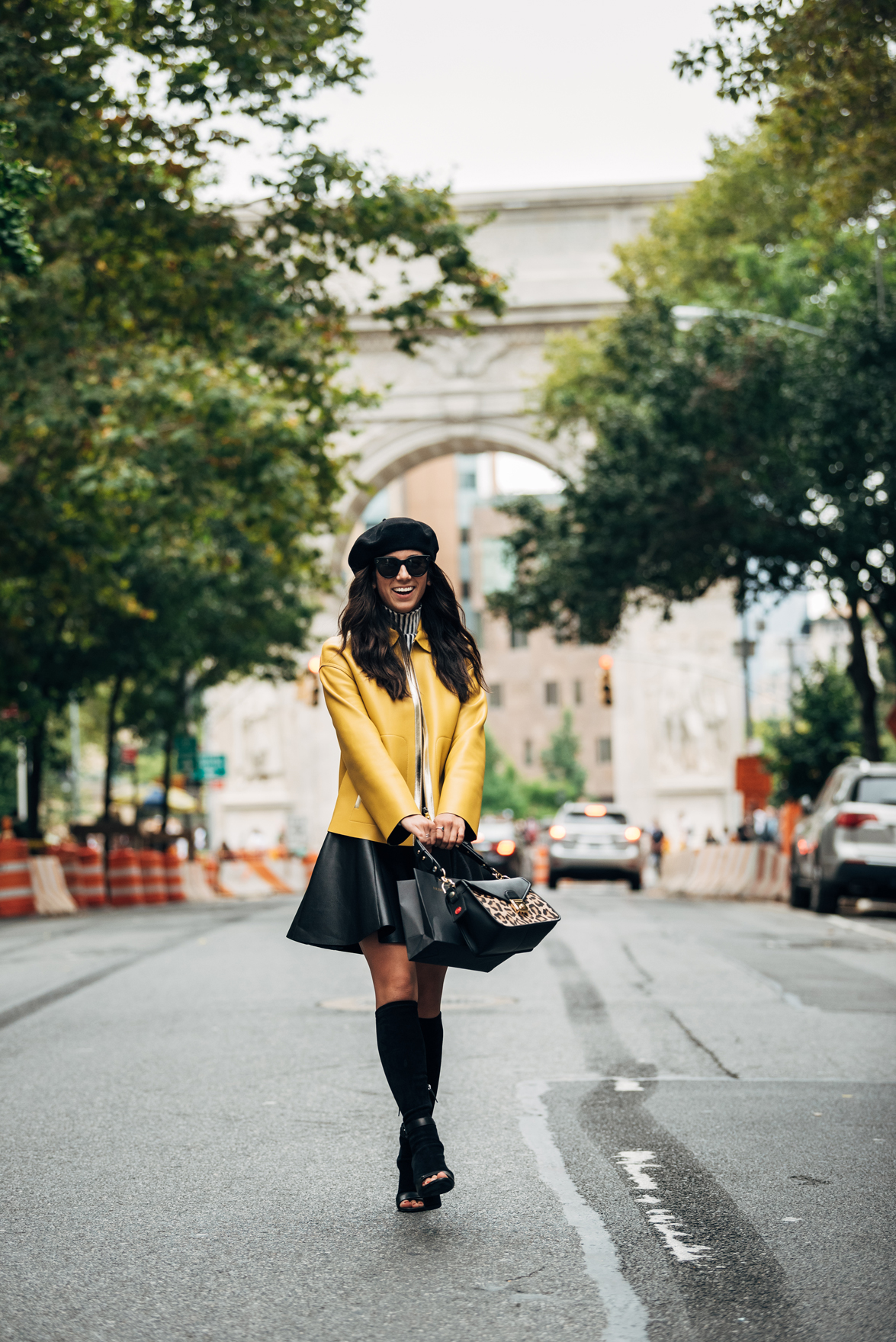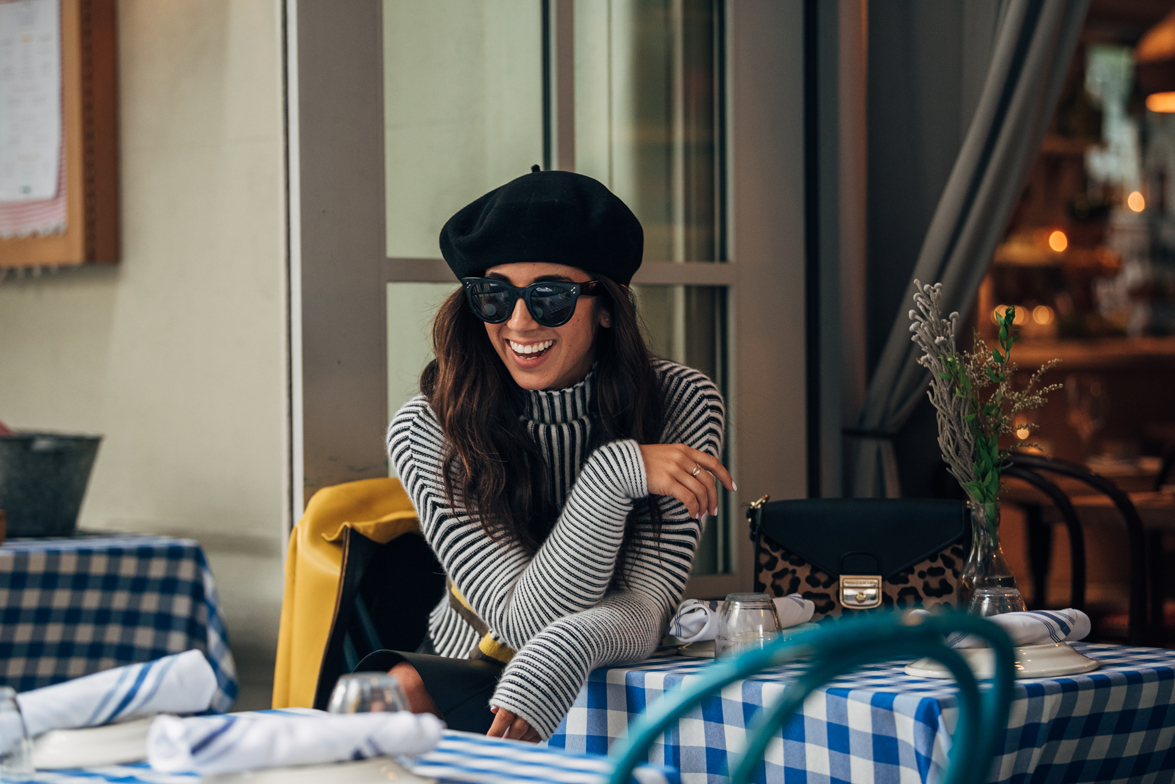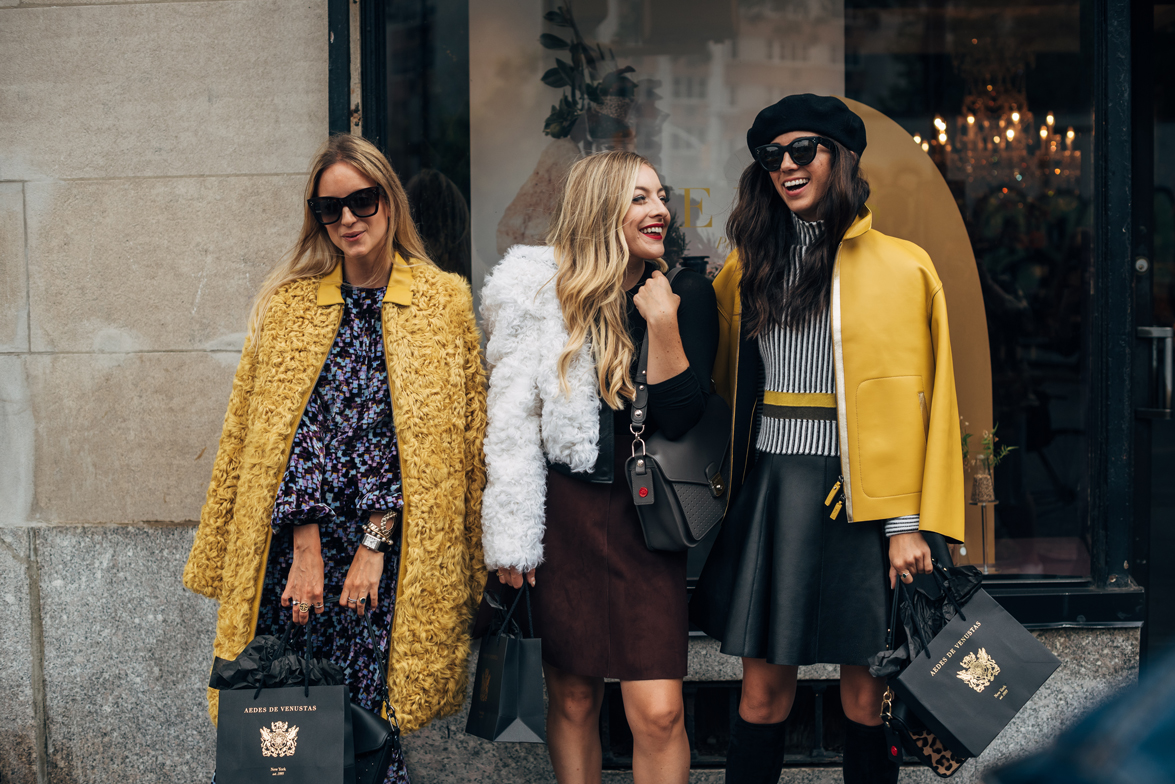 After this summer's late August jaunt to France, I've had Paris on the brain a lot lately. Between my go-to French beauty brands and perhaps an unhealthy binging of Funny Face (my favorite Audrey Hepburn movie), it seems only likely that I'd be practically dreaming in French at this point (disclaimer: my French is unfortunately non-existent). So of course, when the oh-so je ne sais quoi chic folks over at Longchamp asked me to join them on a Parisian-inspired afternoon through the West Village, I jumped at the chance!
If you recall, I've been working with Longchamp the past few fall seasons to style and shoot their latest pieces, most of which, I fall in love with, right on the spot. Naturally, true to form, this time around was no different, as they introduced us to their latest bag, the Mademoiselle. The perfect day bag for a girl on the go, polished and structured, just enough room for the day to night essentials, with statement details (cue my bag here, in the most darling leopard pony hair finish). The Mademoiselle served as the perfect muse for the day, as we enjoyed an afternoon relishing in all the joie de vie the West Village has to offer — a testament to the Parisian way of life, at a pace perfect for sipping that extra glass of wine a bit slower and popping into that boutique on a whim, because of a vintage jazz record you overheard lilting from the back. If you find yourself in need of a little escape to Paris (because, really, it's always a good idea), here's a rundown of our day.
Of course, no matter what agenda you put together for your own Parisian adventure, make sure to bring along a good girlfriend (or two!). I loved having Rachel and Charlotte with me for the day!
MCF Rare Fine Wine: Since I just drove through a lot of the vineyard countryside of Provence, I was so pleased to pop into this gem of a wine shop, which boasts a lot of great French wines in their lineup. We sipped a lovely rose tasting (perfect for the in between weather we've been having lately) out in their adorable courtyard garden.
West Village Flower of New York: Of course, no Parisian afternoon would be complete without an impromptu flower purchase. Because a true mademoiselle always treats herself to flowers for her apartment.
Jefferson Market Garden: I walk past this little nook pretty often and I always love peeking my head in. It's a beautiful oasis of a garden, tucked away from 6th Avenue and oddly serene given its surroundings. If you're ever looking for a great place to clear your head (and perhaps stick your nose in a book), I cannot recommend this garden enough!
Aedes Perfumery: Hands down, my favorite perfume shop in the city. It's small and intimate, almost as if you're walking into the boudoir of a true bon vivant and their French and international perfume selection cannot be beat. As a self-proclaimed perfume junkie, I absolutely love the fragrance I picked up the other day at the recommendation of the shop assistant. It's called Lubin, and it's one of the oldest known perfume brands. And my particular scent? Black Jade, worn by none other than Marie Antoinette herself!
Claudette: A true Parisian cafe haunt, complete with the most charming outdoor patio, perfect for people watching on a leisurely afternoon. We stopped here for lunch and indulged in burrata (my favorite!), more rose (surprise, surprise) and niçoise salads. Added bonus, it's right on 5th Avenue, with a lovely view of the arch at Washington Square Park, which brings me to our last stop…
Washington Square Park: Because, doesn't it just make you want to grab a bunch of colored balloons and run through the park? Yep, me too!
And there you have it! The ultimate Parisian afternoon, right here in New York City. What are some of your favorite French-inspired spots?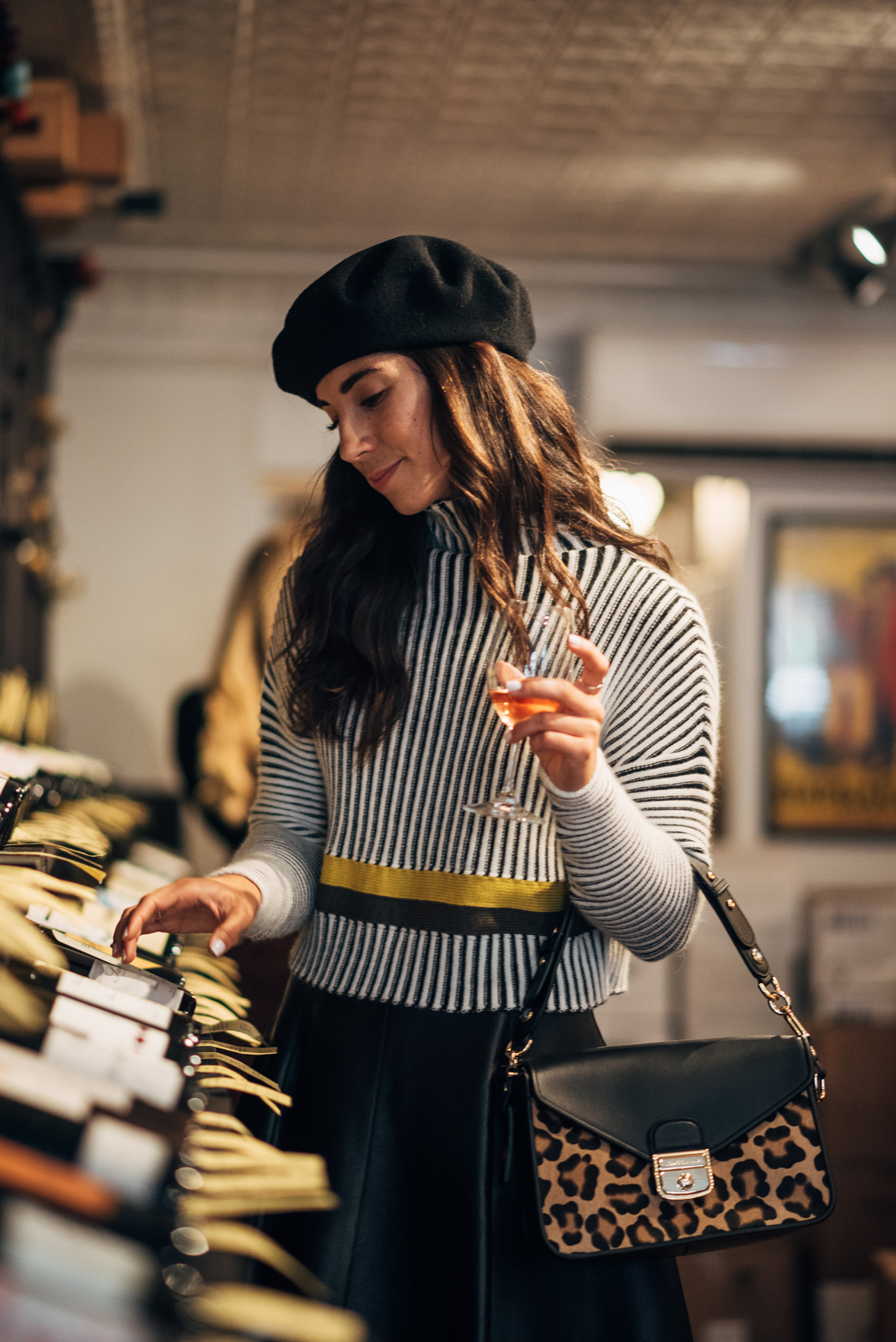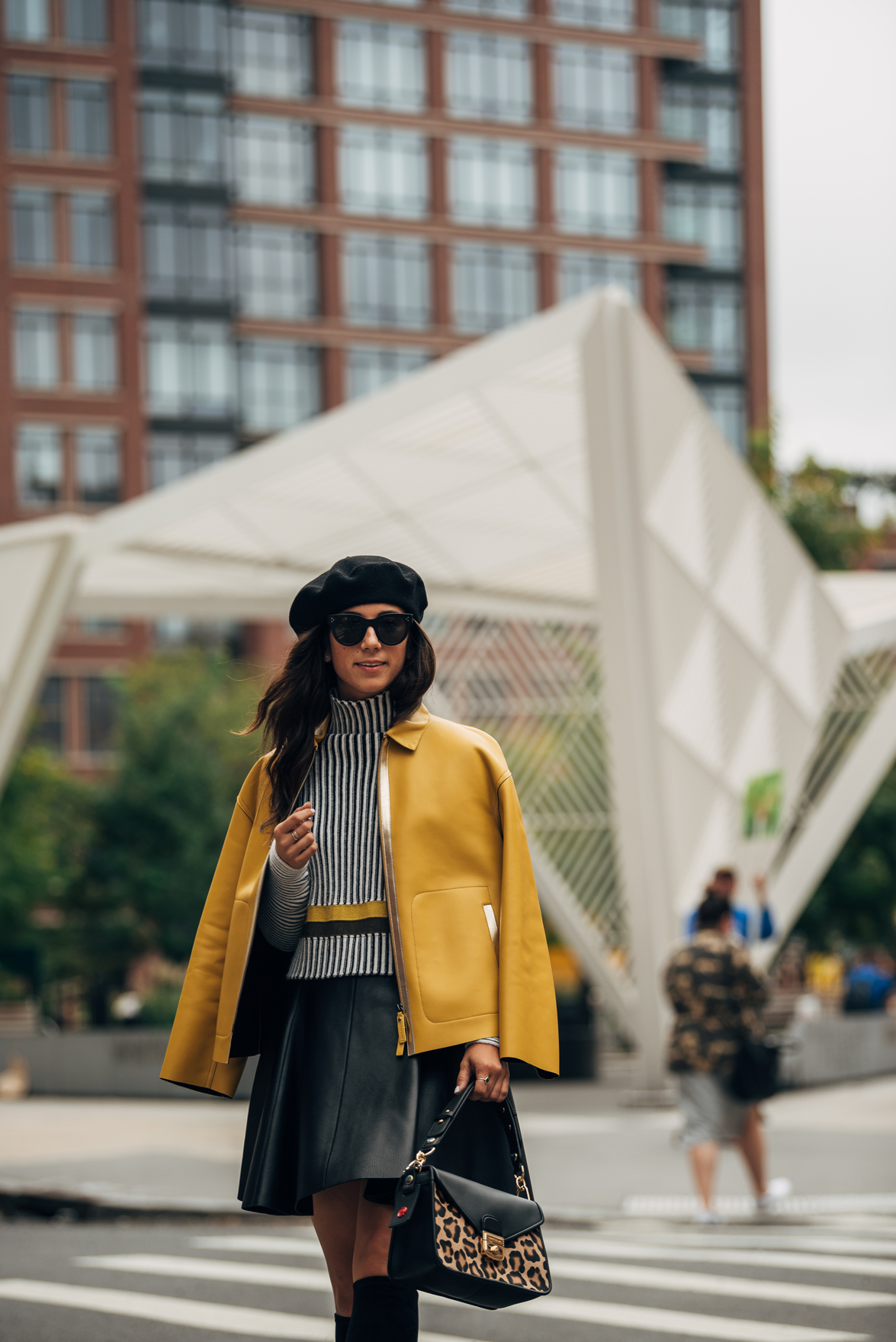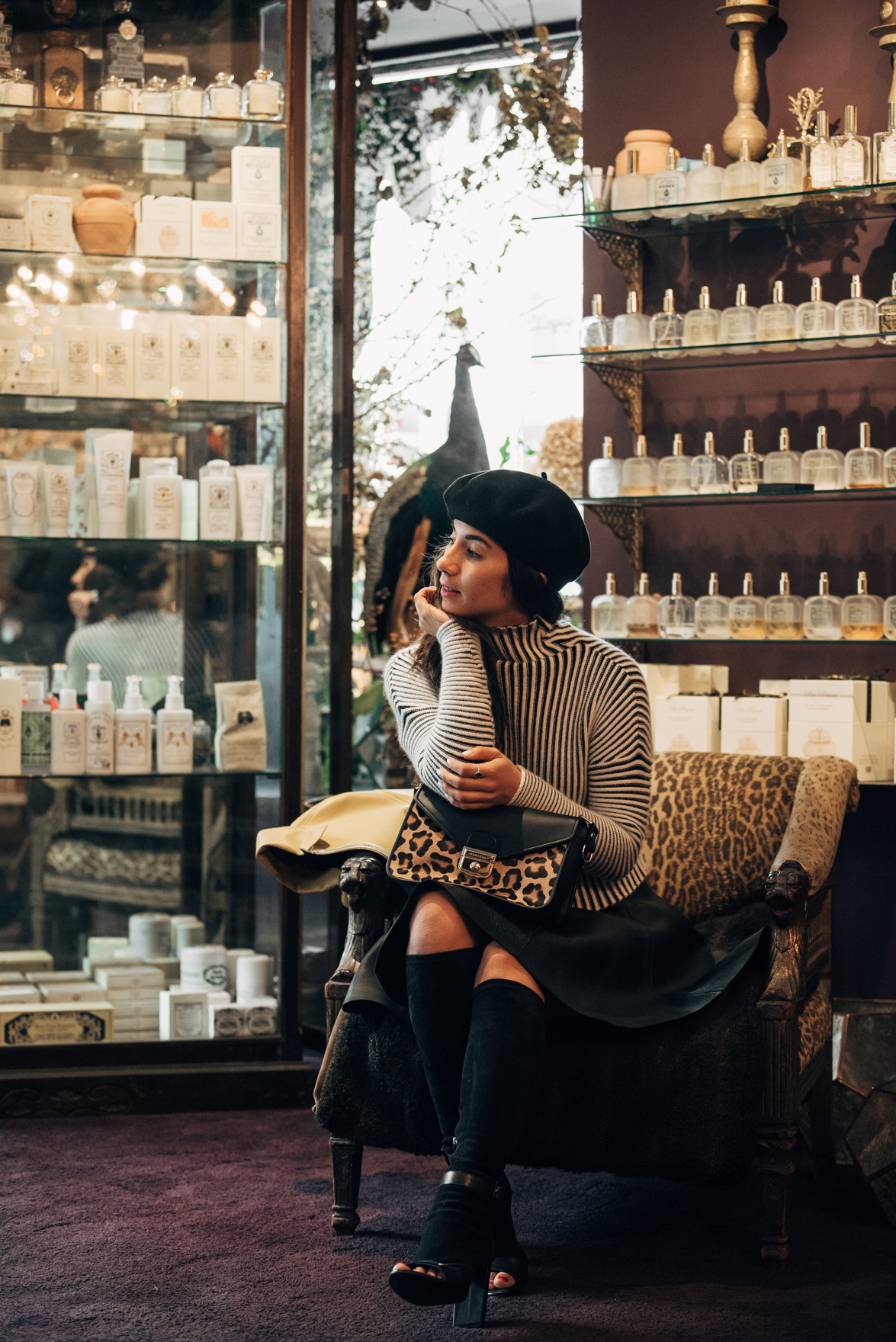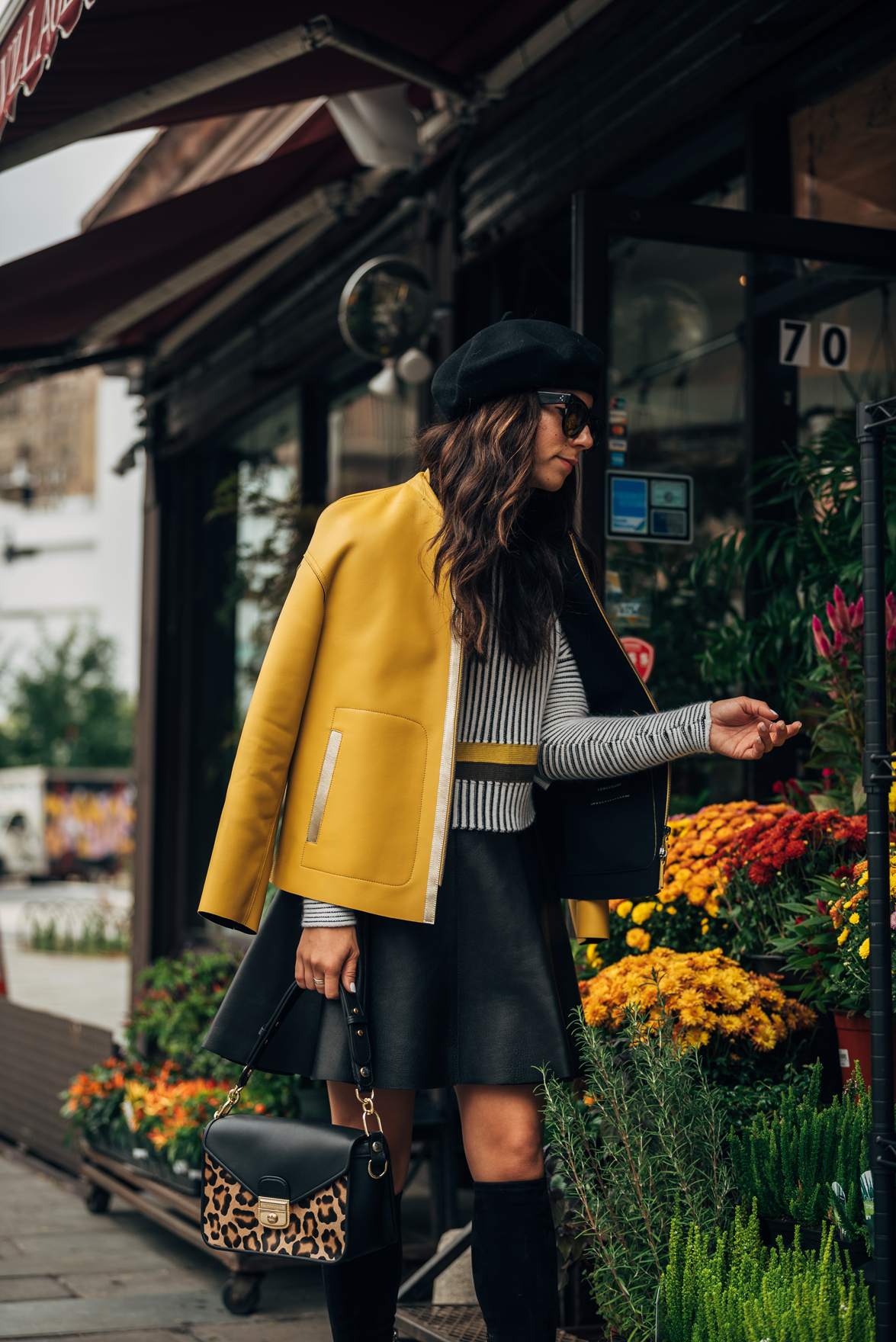 OUTFIT DETAILS: Longchamp jacket // Longchamp sweater // Longchamp skirt // Longchamp boots // Longchamp Mademoiselle bag // Goorin Bros. beret // Celine sunglasses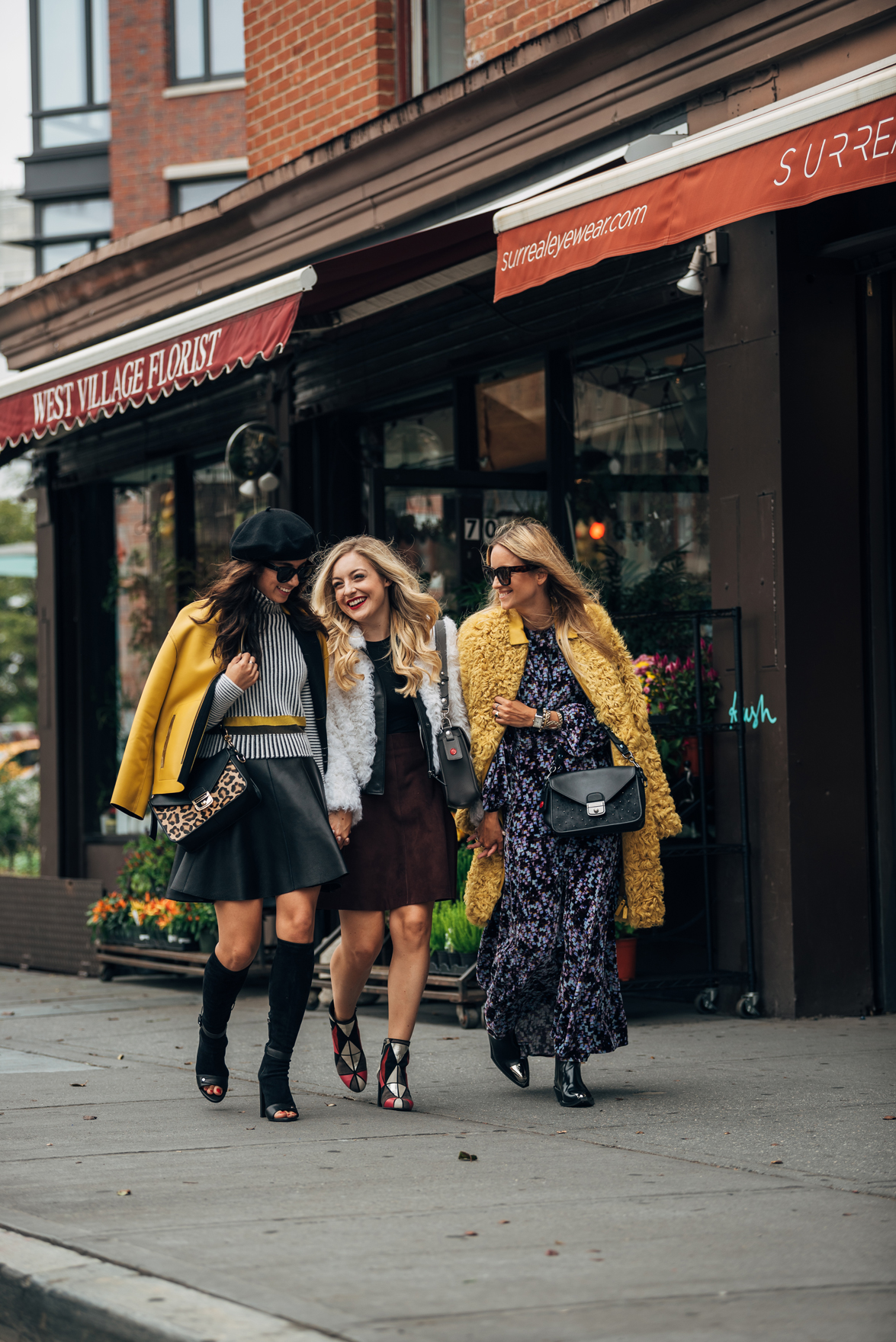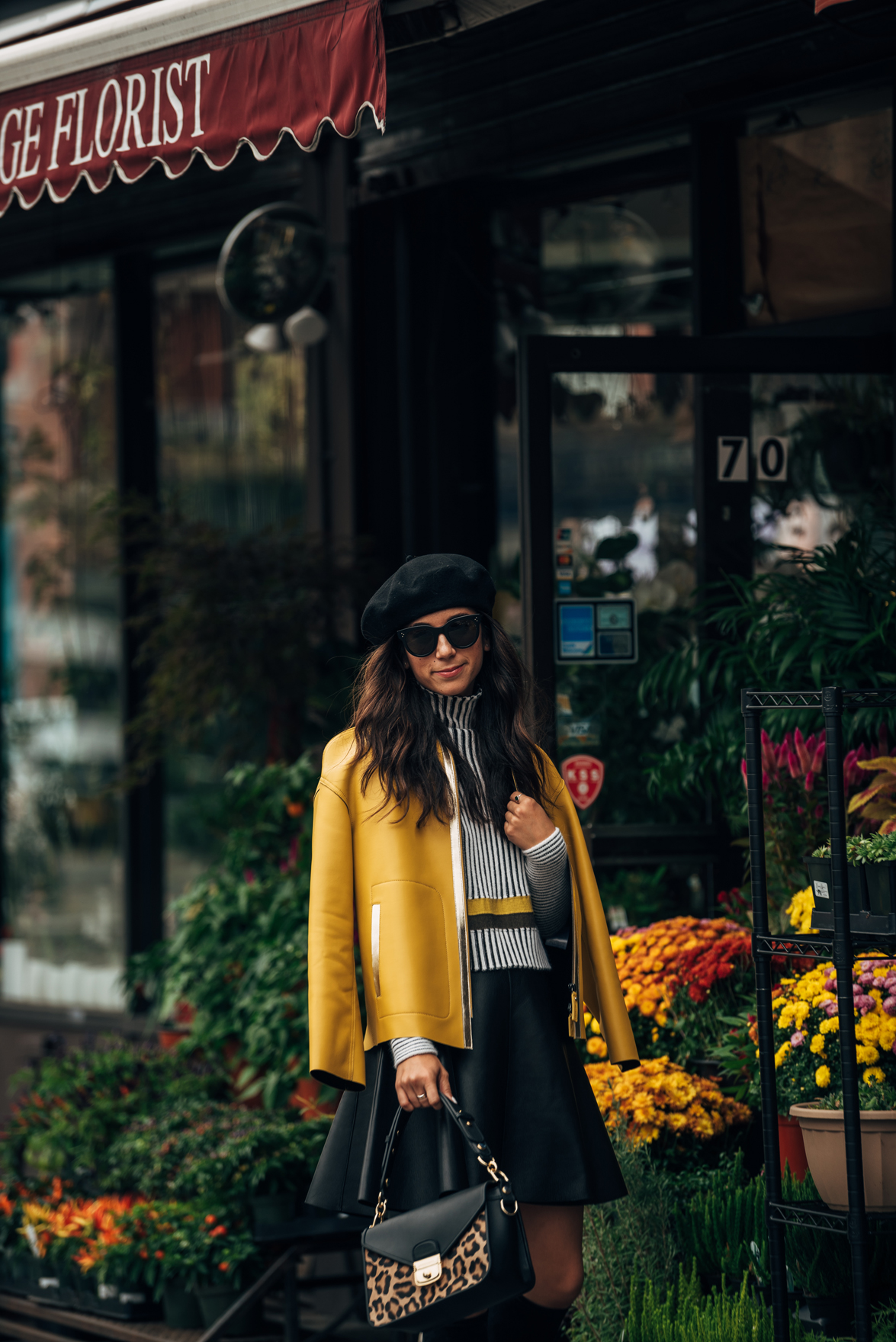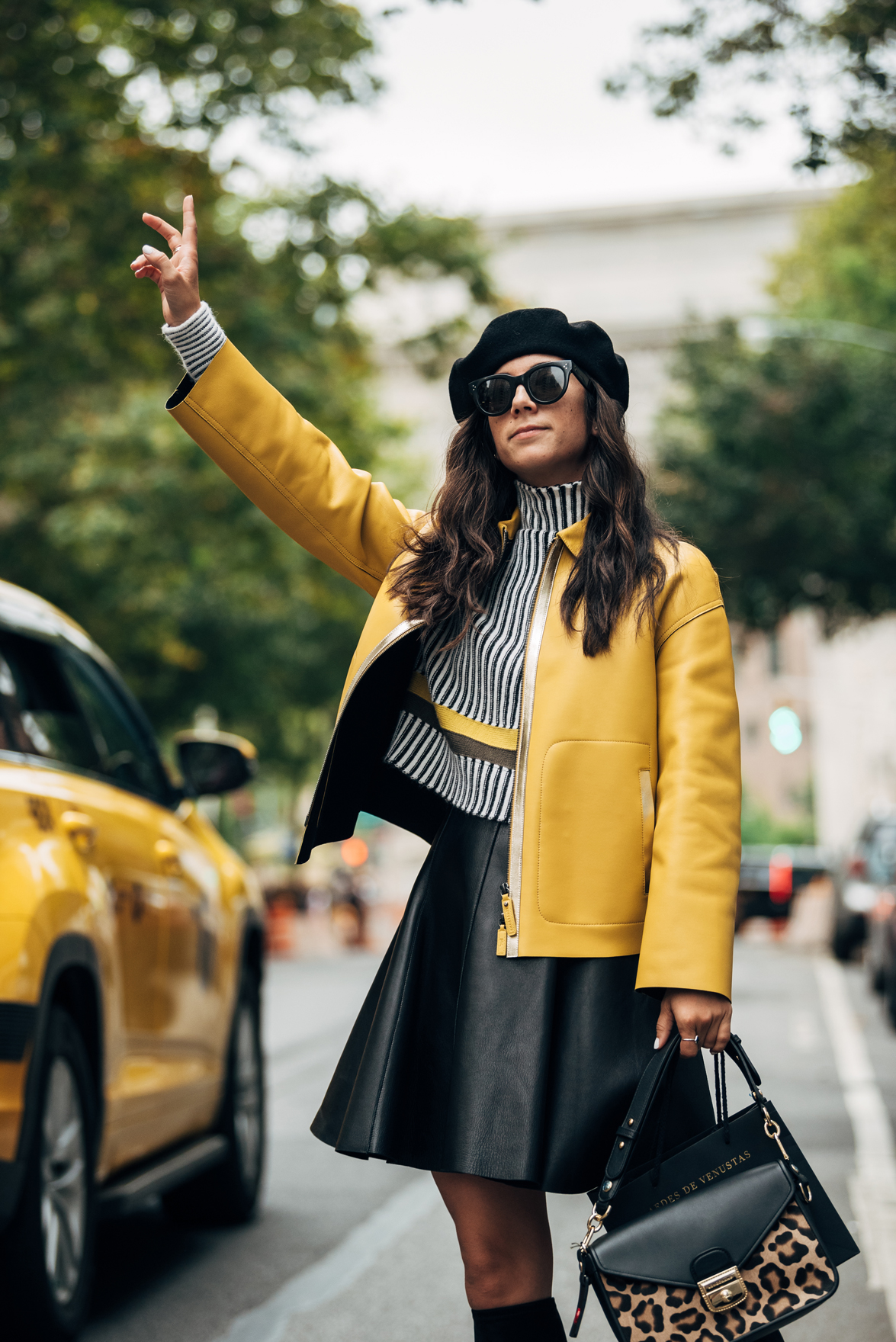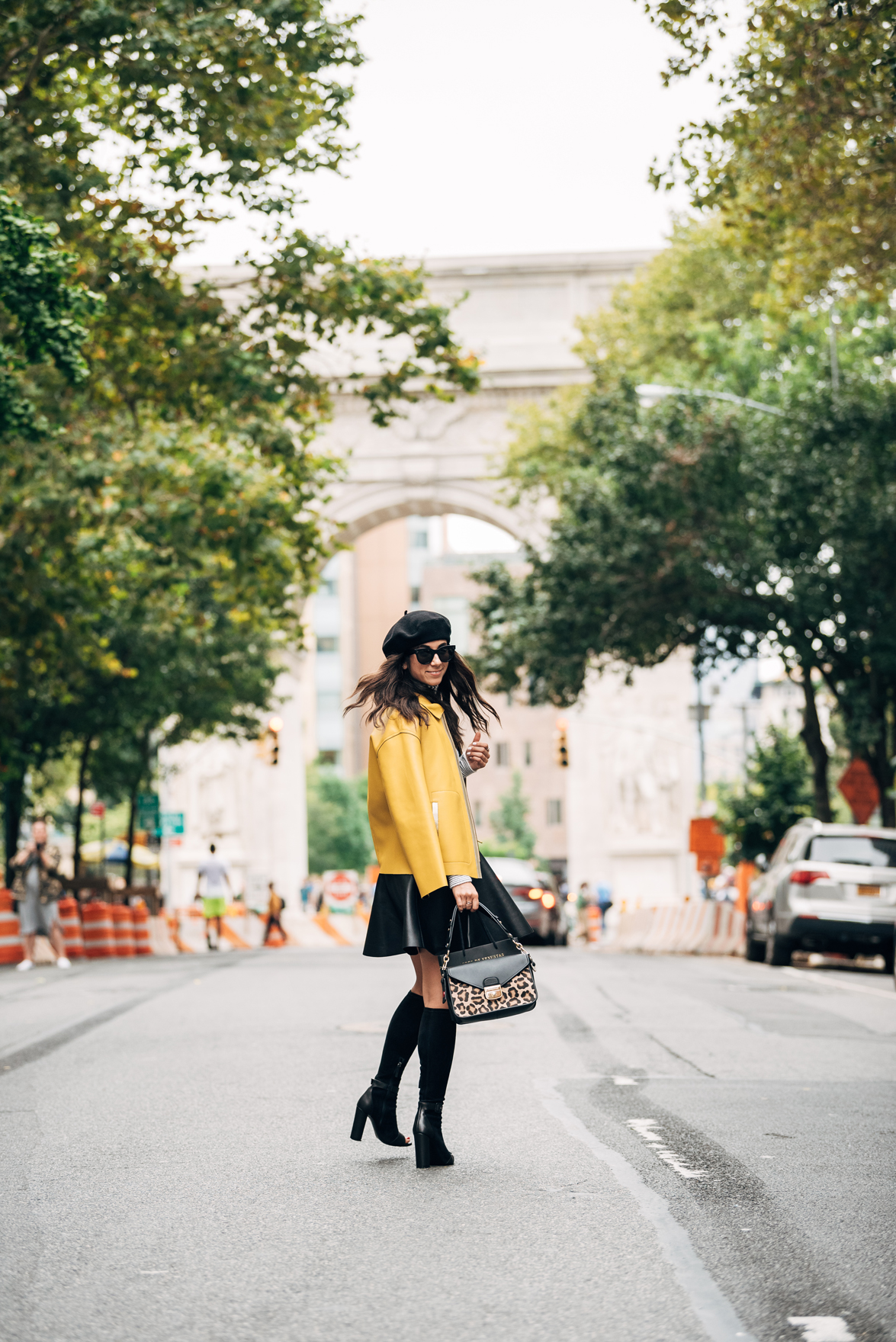 This post was in collaboration with Longchamp. As always, all opinions and styling are my own. Thank you for supporting all This Time Tomorrow collaborations!