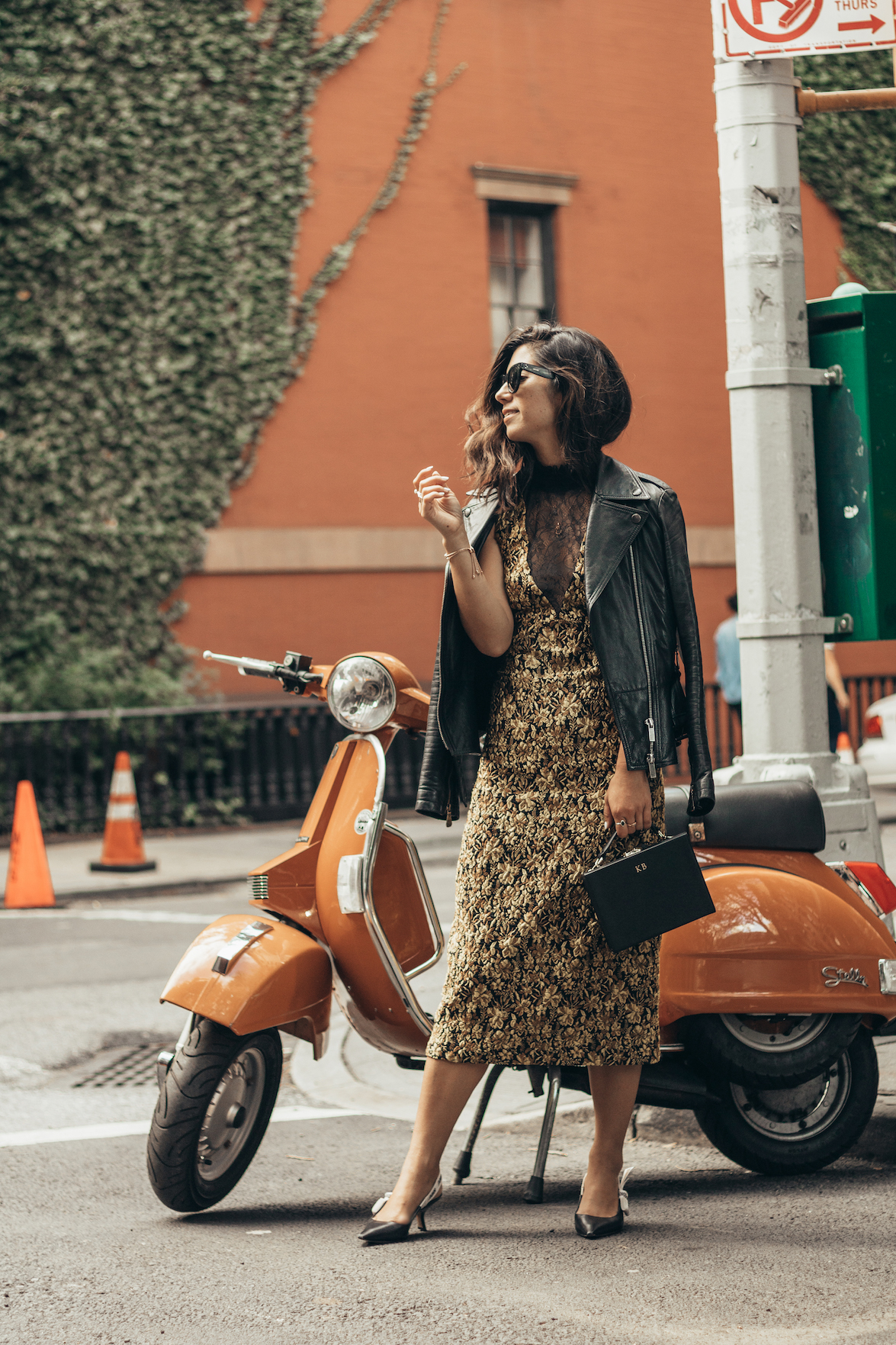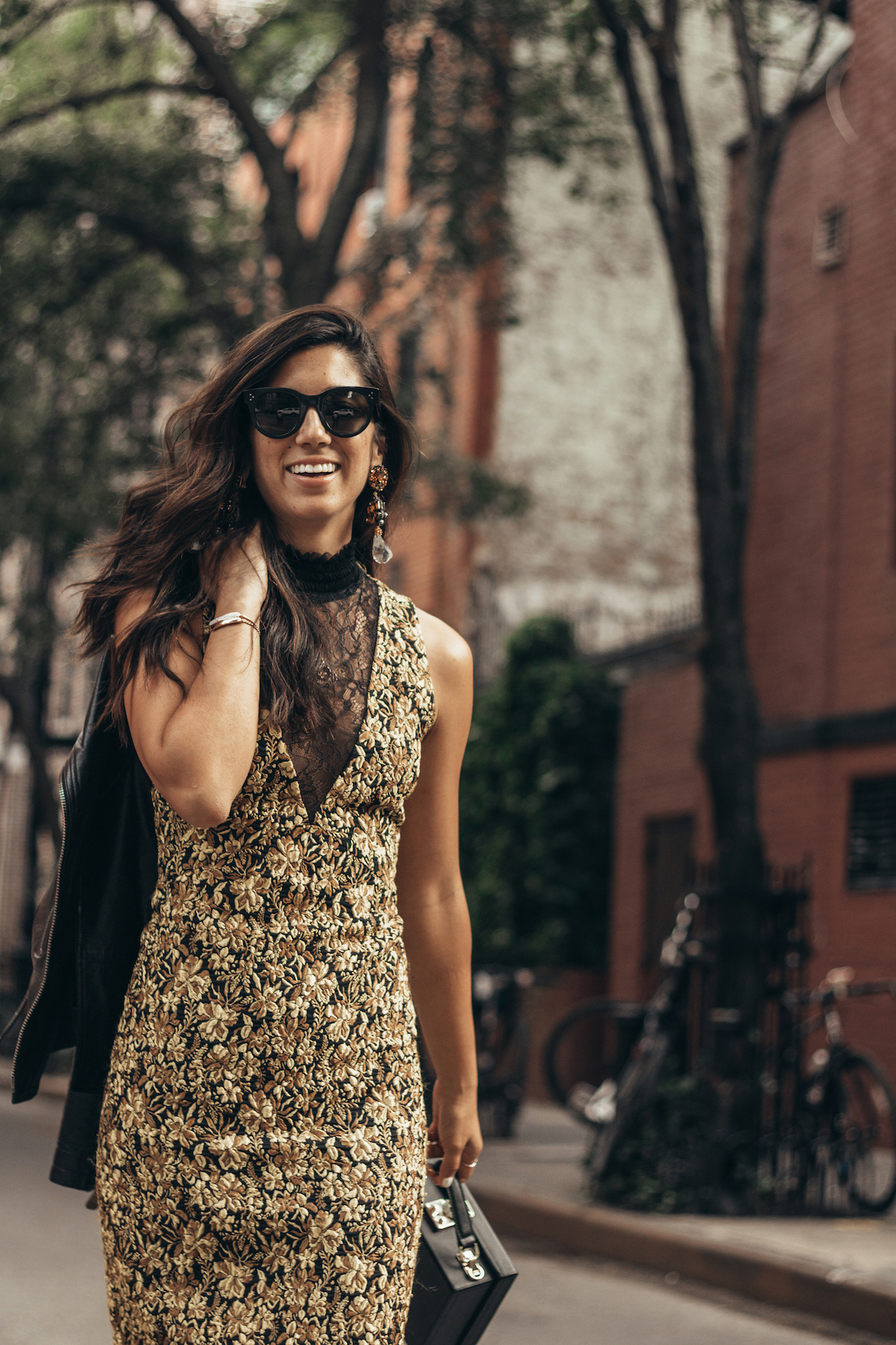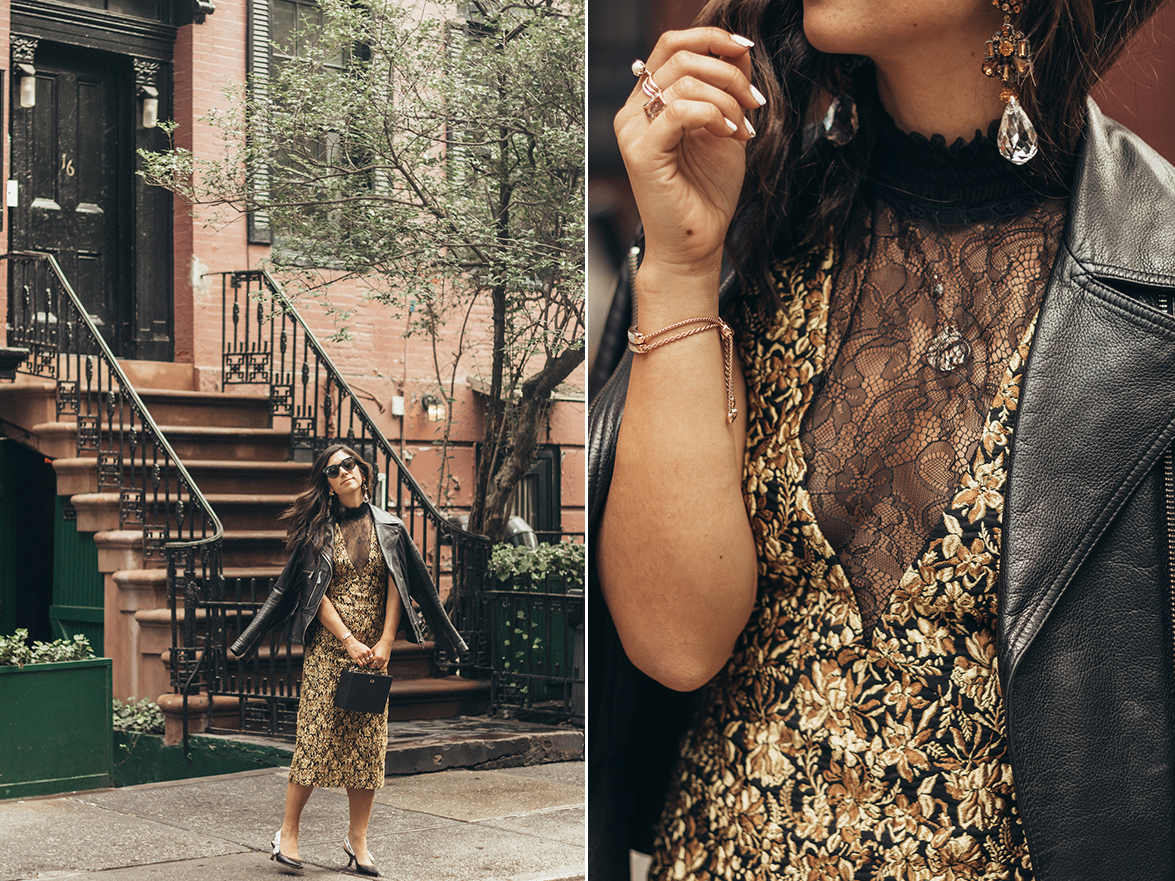 If you've been following my travels this past summer, you may have seen a lot of Sachin & Babi pop up. OK, a lot of Sachin & Babi. OK, quite possibly an obscene amount of Sachin & Babi. But I promise, it's for good reason.
First of all, I'm a huge fan of the brand. I love how they experiment with trends in such a romantic, feminine way that doesn't feel overdone or expected — it's daring, yet timeless at the same time. Secondly, their marketing assistant Adam is a dream to work with, and will allow me to borrow quite a few drool-worthy dresses to shoot on location. Remember this red dress shot from Scotland? I rest my case.
So when it came time to figure out what to wear for their S/S 2018 runway show, I wanted something from their recent collections that was a bit different from what I've already shot this past summer with them. Of course, once I spotted this Victorian high neck lace collar, jacquard gold number, I was smitten. Just the right amount of ladylike meets va va voom. This also has me reconsidering the color yellow — traditionally a color I've avoided in the past — but now, given how much yellow we saw on the runways for spring, I'm tempted.
This dress is part of their upcoming fall collection, so it's not quite available for sale yet, but I've rounded up my favorites from Sachin & Babi down below!
OUTFIT DETAILS: Sachin & Babi dress (not available yet, but love this similar style here) // McQ jacket // The Daily Edited bag // Dior slingbacks // Celine sunglasses // Sachin & Babi earrings (not available yet, but love this tassel pair here)