google_ad_client_for_shopping = "ca-pub-5928059083350427";
google_ad_shopping_min_height = 300
google_ad_shopping_min_width = 400
google_ad_shopping_corner = TOP_RIGHT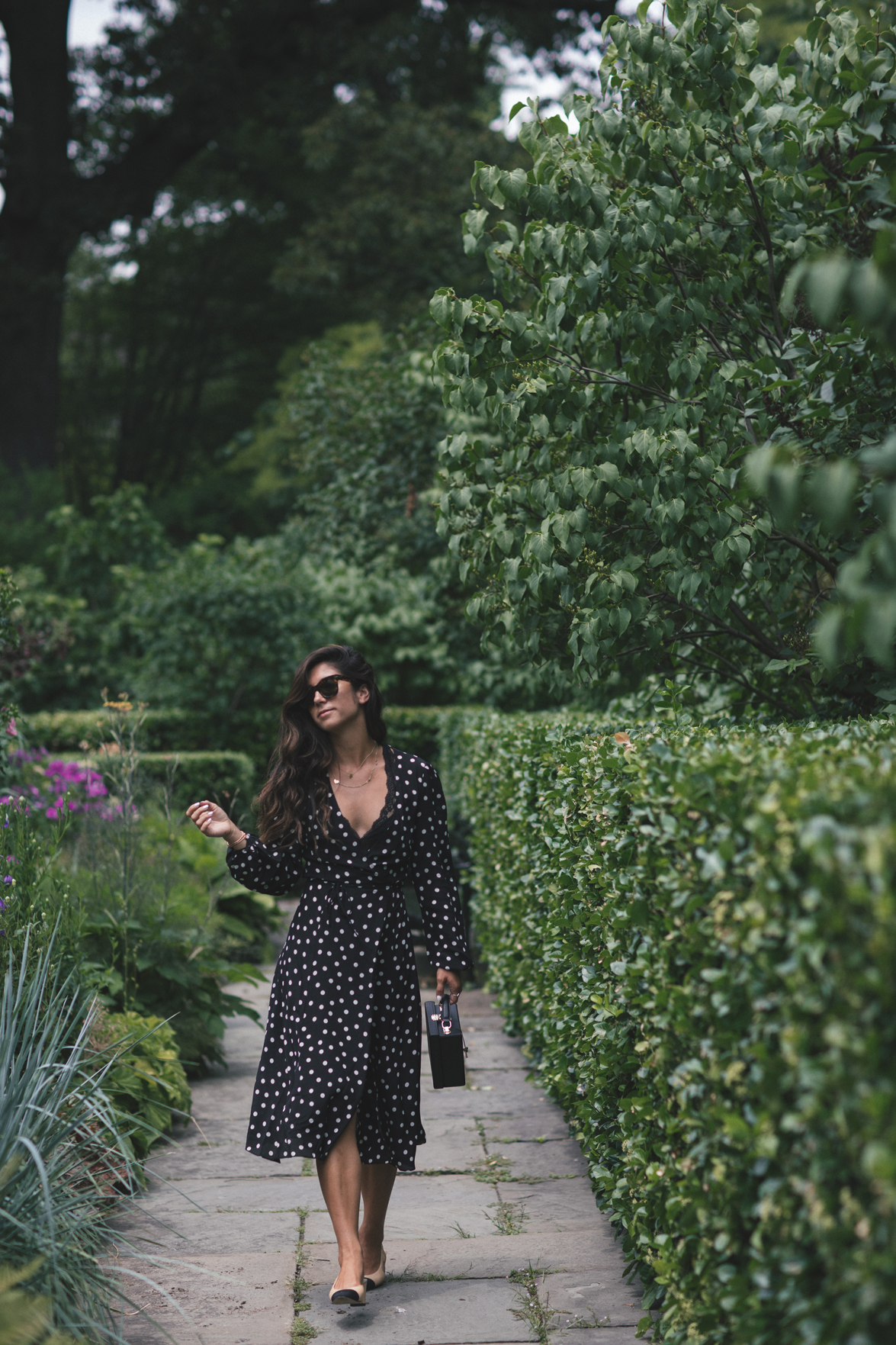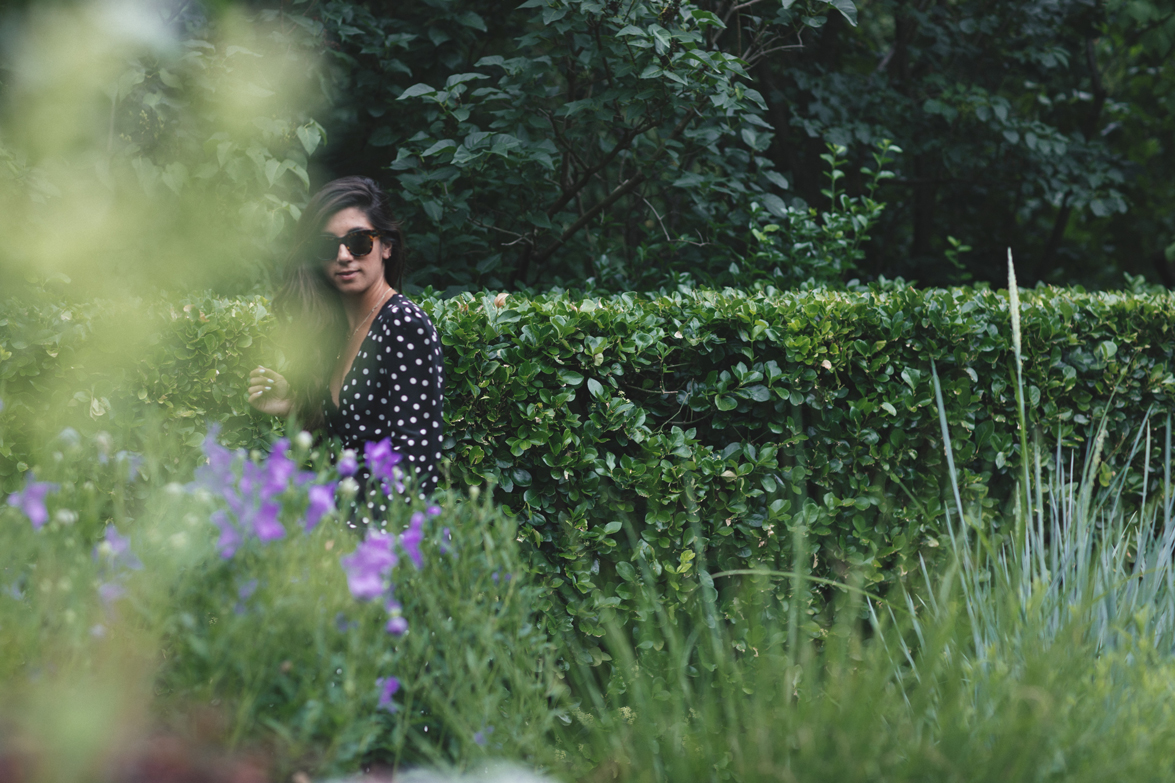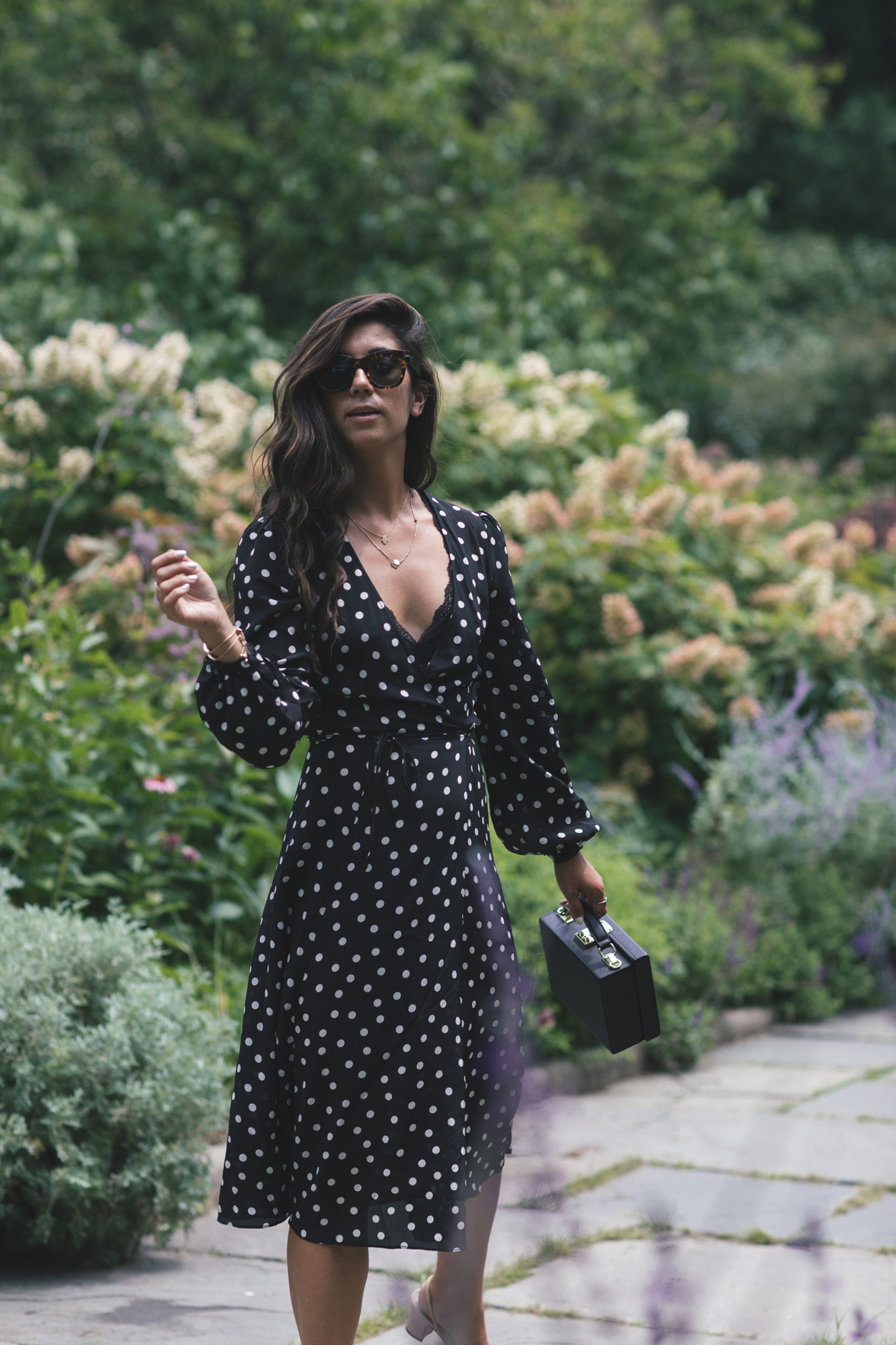 People often ask me how I like living in the West Village and aside from the many restaurants, the charming stoops and boutiques (which, trust me, there are plenty!), it's the people that actually sell me every time. I'm an early riser, which means I'm hunting for coffee around 6:30  or 7am pretty consistently Monday through Friday (and sometimes on Saturdays, eep!), and consequently, this means I end up seeing a lot of the same early risers, usually in line for coffee.
Of course, once you start seeing the same familiar faces every morning, it's hard not to develop a kinship of sorts — my fellow West Villagers, enjoying the Village when it's at its finest: quiet early morning hours. And most of these folks? They've lived in the area for years, some since the 60s, many in the same buildings, many who have frequented a lot of the same Village haunts. I love hearing their stories and their recollections of how the Village has evolved and changed over the years (even if their rent hasn't) — a testimony to New Yorkers, who remain loyal to their neighborhood and everything it stands for, despite the changing times and developments.
And more often than not, even though I'm hardly a true New Yorker by any means (not yet anyway, but I'm working on it!), I like to think, in some ways, they've let me into their little crowd, a kindred spirit who can appreciate the Village through their lens. My mom has always joked with me that I'm an old soul — and never has it felt more true than right here, in this neighborhood. And I love it.
As for this outfit? I'm so excited that we've been seeing a lot of these uber feminine, romantic frocks . Wrap dresses in almost vintage prints like polka dots, cherries and wallpaper florals, with just the right amount of ruffle and breeziness to them. They're perfect for warmer temps with little block heels and sans tights. But even more perfect come fall and winter with the right pair of suede over the knee boots. I've rounded up my favorites down below!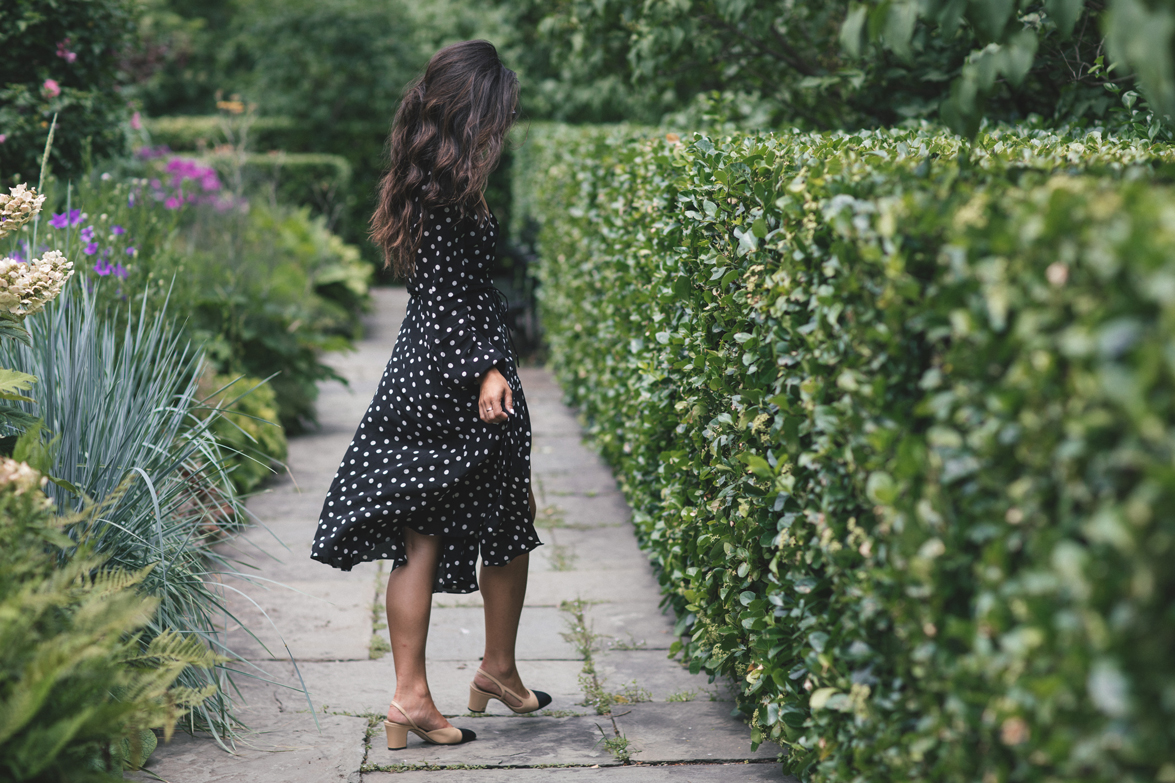 OUTFIT DETAILS: Realisation Par dress // Chanel heels (on sale here on The RealReal) // The Daily Edited box bag // Celine sunglasses