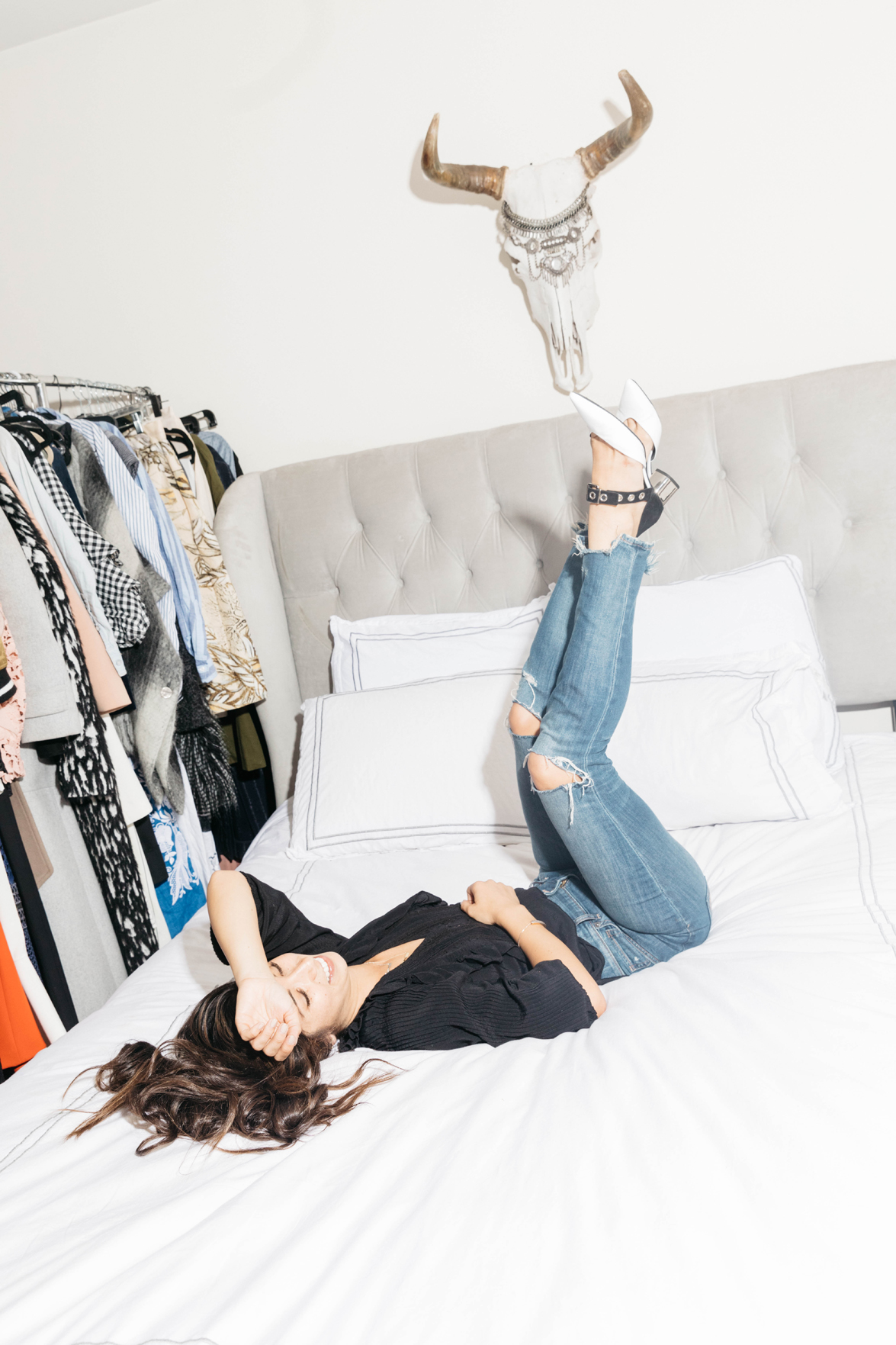 Just taking a minute (or 5 maybe) to catch my breath. I don't know about you guys, but this summer is going by at lightening speed. I suppose I always feel that way in the midst of this season, but this one in particular has me running around like mad these days. Not that I'm complaining — just finding myself wishing it would slow down a tiny bit.
This past weekend, I hopped over to Shelter Island (my first time!) to celebrate the launch of the Clinique X Jonathan Adler collection with the Create & Cultivate team at none other than Jonathan's and Simon's private home (someone pinch me NOW). We stayed at the most darling bed and breakfast The Chequit in town and it had me daydreaming about where and what my future vacation home might look like (a girl can dream, right?). Immediately afterward, we scooted back to the city, where I unpacked and repacked for the Newport Folk Festival (my first time up there!). We stayed at the new Gurney's up there and after witnessing a few sunsets over the water up there, I'm convinced I need to make it back soon for a longer, proper stay in town. As for this time around? Let it suffice to say I've eaten my weight in lobster rolls and danced like crazy.
Since I'm recovering a bit (we got back into town around 2am last night at Penn station), here are a few things I'm digging around on the interwebs. Because, hey, it's Monday and I'm in need of a proverbial snooze button at the moment. Enjoy!
I just recently scooped up this Zara dress in blue and white and can already tell it's going to be a repeat offender this summer.
Speaking of dresses, I'm on the hunt for a few good ones to wear to a couple of weddings I have coming up. This guy and this guy are at the top of my list.
I recently watched Ingrid Goest West with my good friend, Christine, and I cannot recommend it enough, especially to those involved in the influencer space. It's a dark comedy, so at times, it reminded me I had to laugh at what has somewhat become my reality, but it's also a much needed reminder for perspective and perhaps a digital detox in my near future. Have you guys seen it? What did you think?
After this past weekend away, I'm craving a road trip somewhere tucked away in the mountains. So once I started digging around, much to my delight, I stumbled upon this gem-worthy news: you can stay at the actual lodge where Jennifer Grey and Patrick Swayze had the time of their lives. You can definitely put this baby in THAT corner up at the Mountain Lake Lodge in Virginia's Blue Ridge Mountains.
Forgot how much I love a good, chill festival and the Newport Folk Festival was a great reminder of that. Listened to a few old favorites (like the Preservation Hall Jazz Band, Julia Jacklin and Nathaniel Rateliff) but also discovered a few new-to-me favorites (like The Texas Gentlemen, who we happened to share a ferry ride with on the way to the festival and Marlon Williams, who sounds like a cross between Buddy Holly and Elvis, swooooon!).
How was your weekend? Spill!