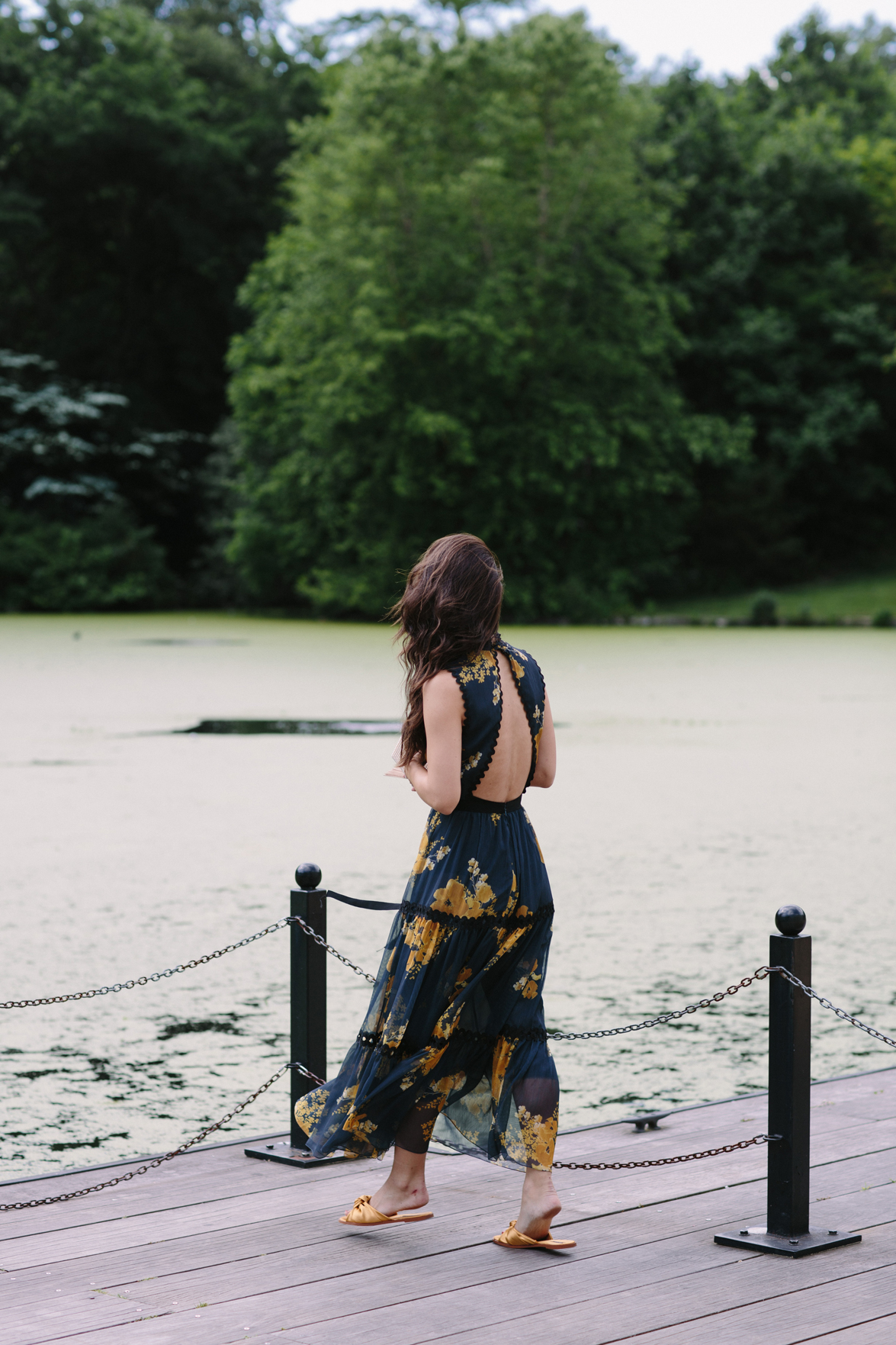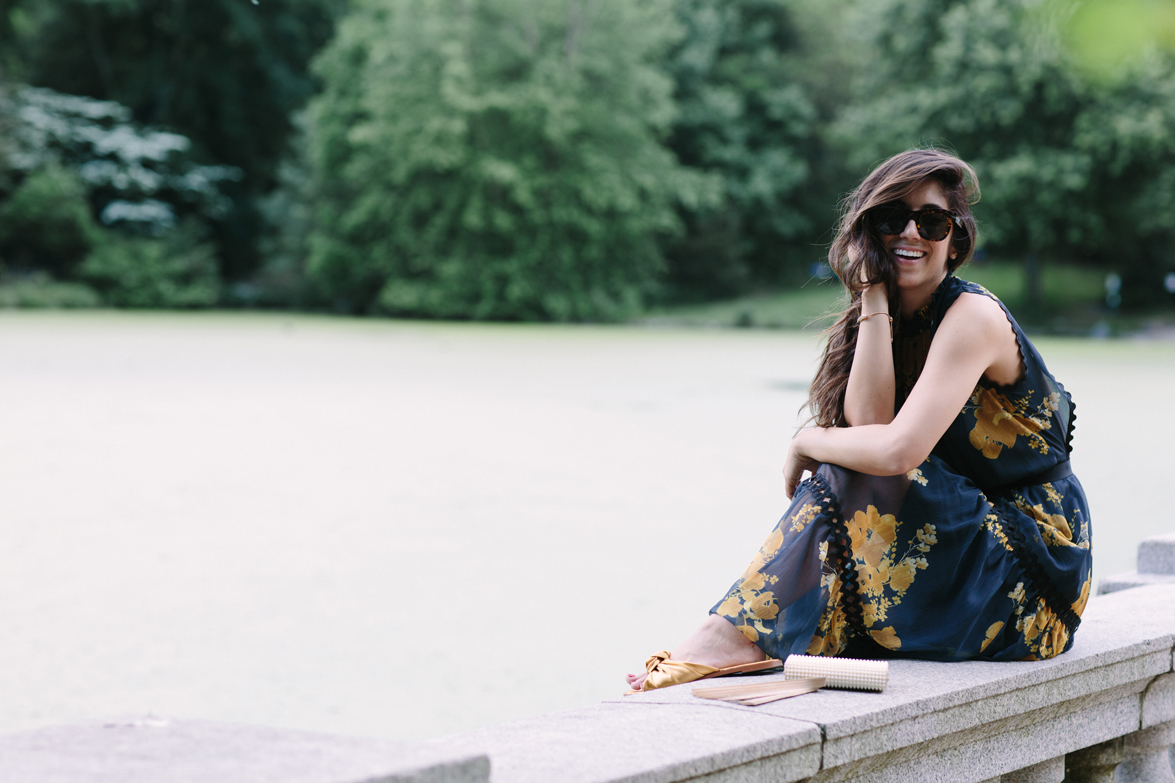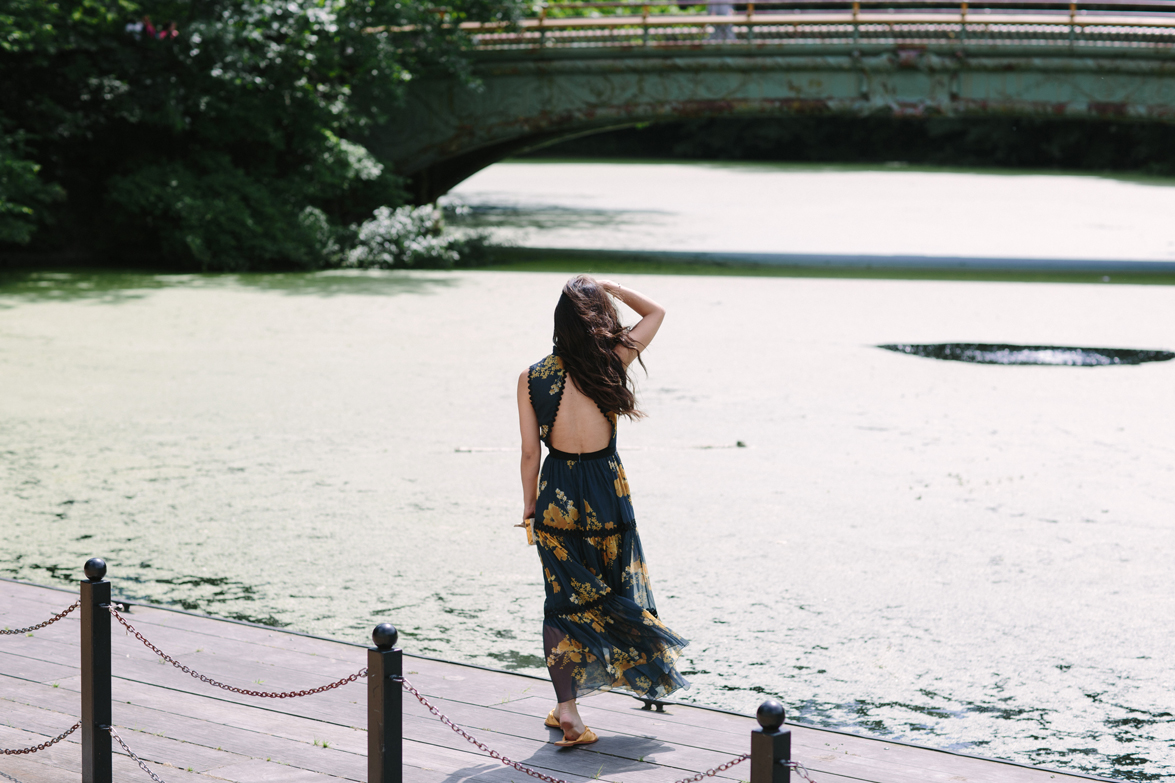 The other day, as I was browsing through Reformation and adding dress after dress into my virtual shopping basket, I started to notice a pattern. Most of the dresses were midi length. The necklines were either a.) high or b.) off the shoulder. They all had some sort of breeziness to them, veering more into ruffled romantic territory and steering clear of body con, form fitting territory. And, whenever possible, they featured a peek-a-boo back detail. As I glanced through my list, I couldn't help but laugh. I'm a creature of habit when it comes to many things (diet, exercise routine, some of my friends would joke and say 'men' here, too) and clearly, my taste in dresses is becoming somewhat formulaic as well.
And perhaps, unlike my taste in men, this isn't necessarily a bad thing?
I suppose it all comes down to certain body parts we like to emphasize. I'm an average height gal (5'5″ on a good day), with a longer torso (thanks for that, Dad!) and shorter, athletic legs (lots of running, folks!). I'm relatively small-chested and while in past years I may have bemoaned all of the above, they've all become factors I just take into account when I consider what I want to play up in an outfit. I tend to shy away from shorter hemlines but LOVE showing off my collar bone and shoulders. I don't have much cleavage to speak of, which is fine by me, because it allows for some fun, open back situations that just get tricky when you factor a bra in. I feel a bit restricted in body con pieces, but love a good flowy, high slit dress instead. Combine all of the elements above, and I'm willing to bet you one, vintage floral print Reformation dress that I'm feeling downright GOOD (caps and italics are key here) about myself. Which after all, is the point, isn't it?
What types of dresses do you find yourself gravitating toward? Is the same each time or do you mix things up? And, if you happen to be in the market for an open back dress situation like this Sachin + Babi number, keep scrolling down below! I've rounded up my favorites that are sure to keep you breezy this summer (just be wary when sitting down on the subway — the seat may be cold!).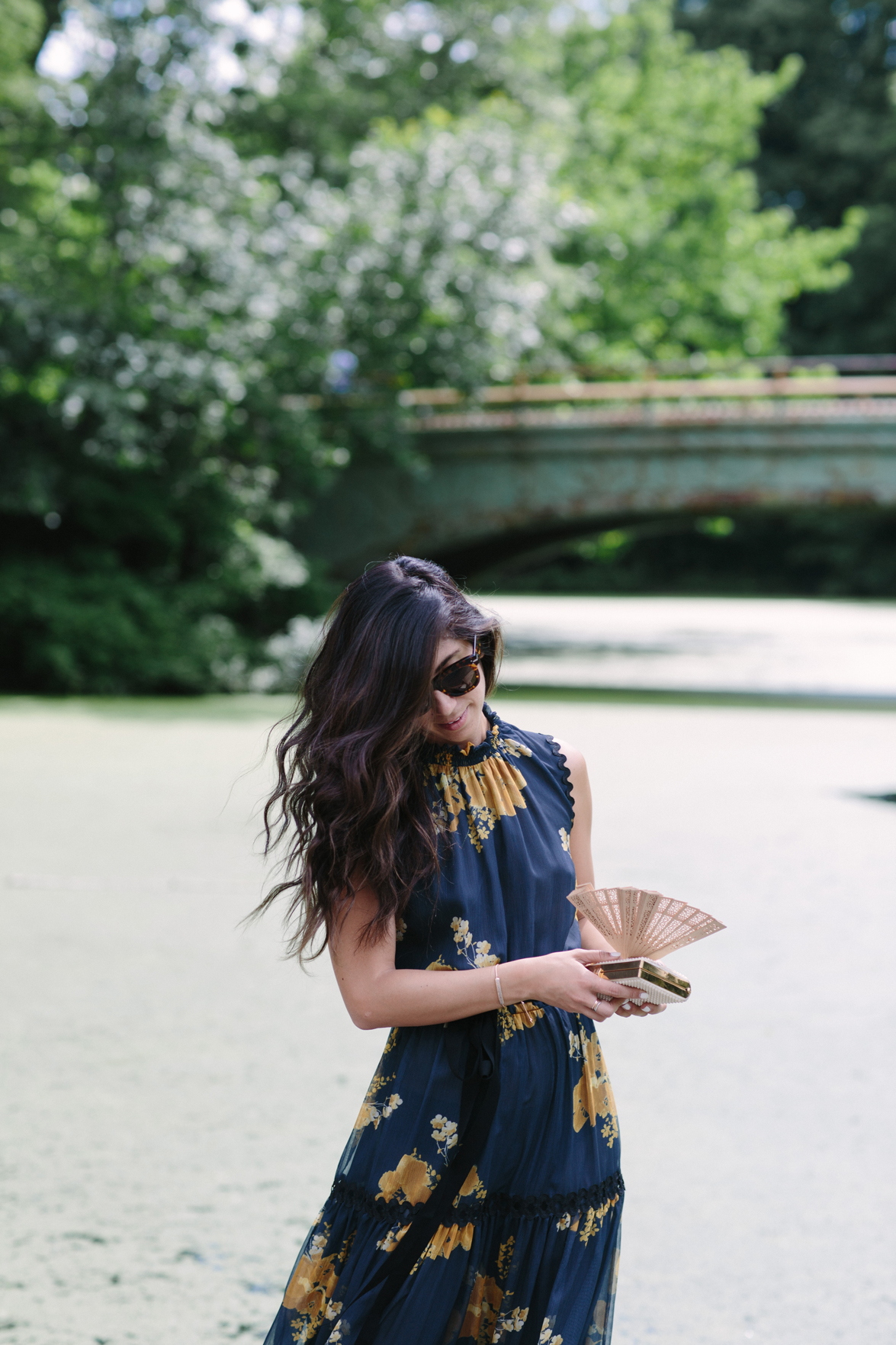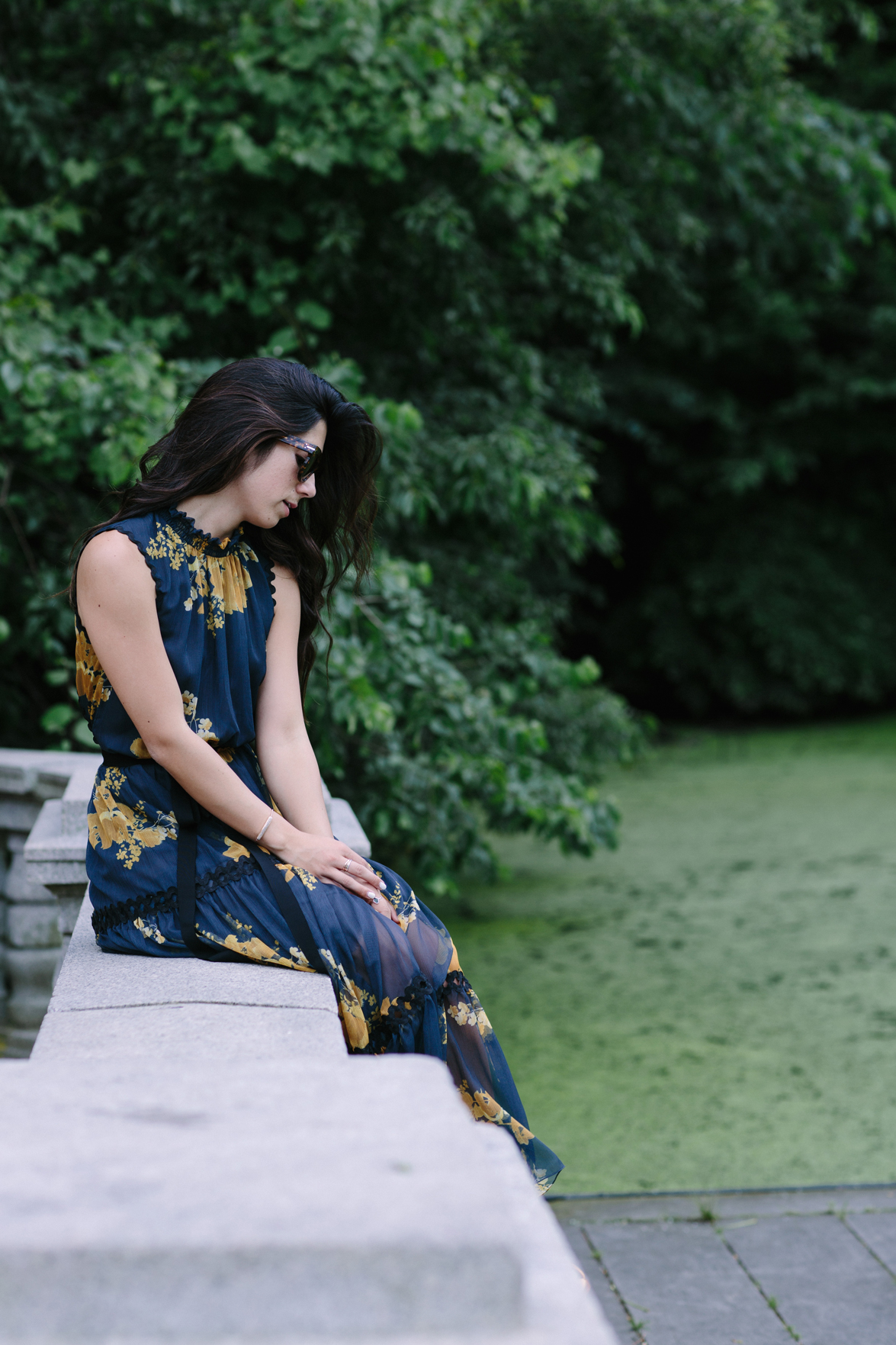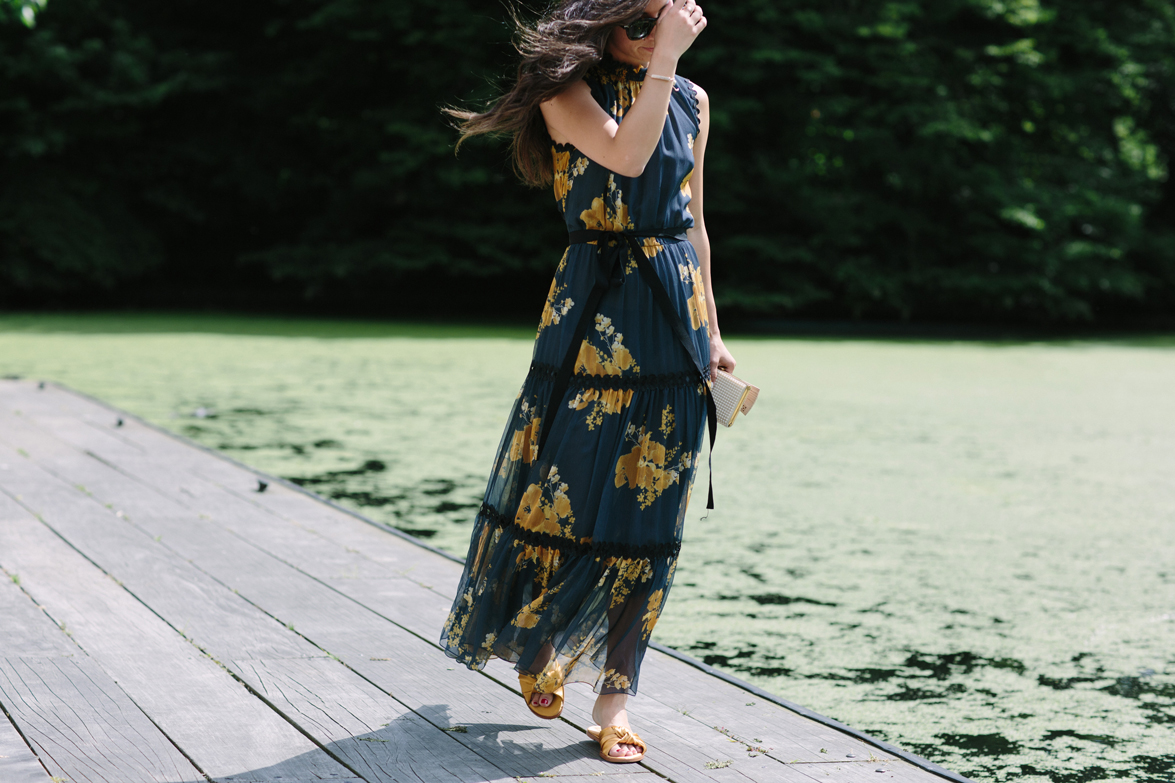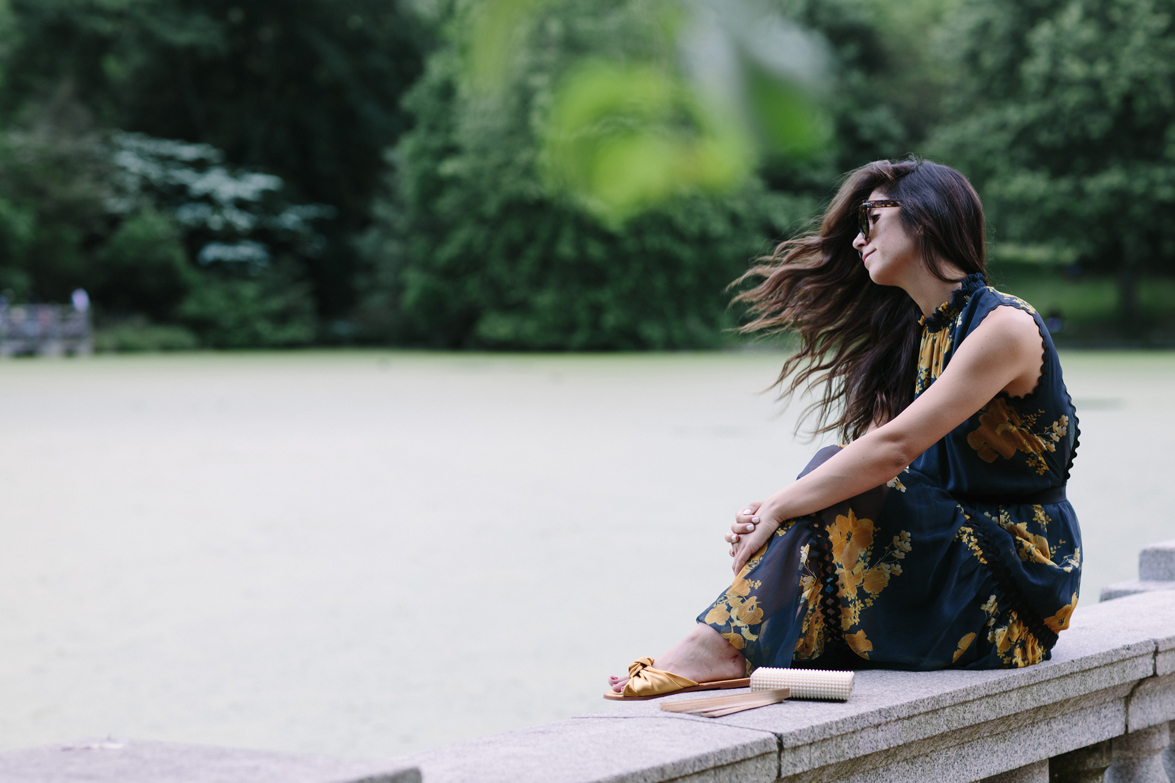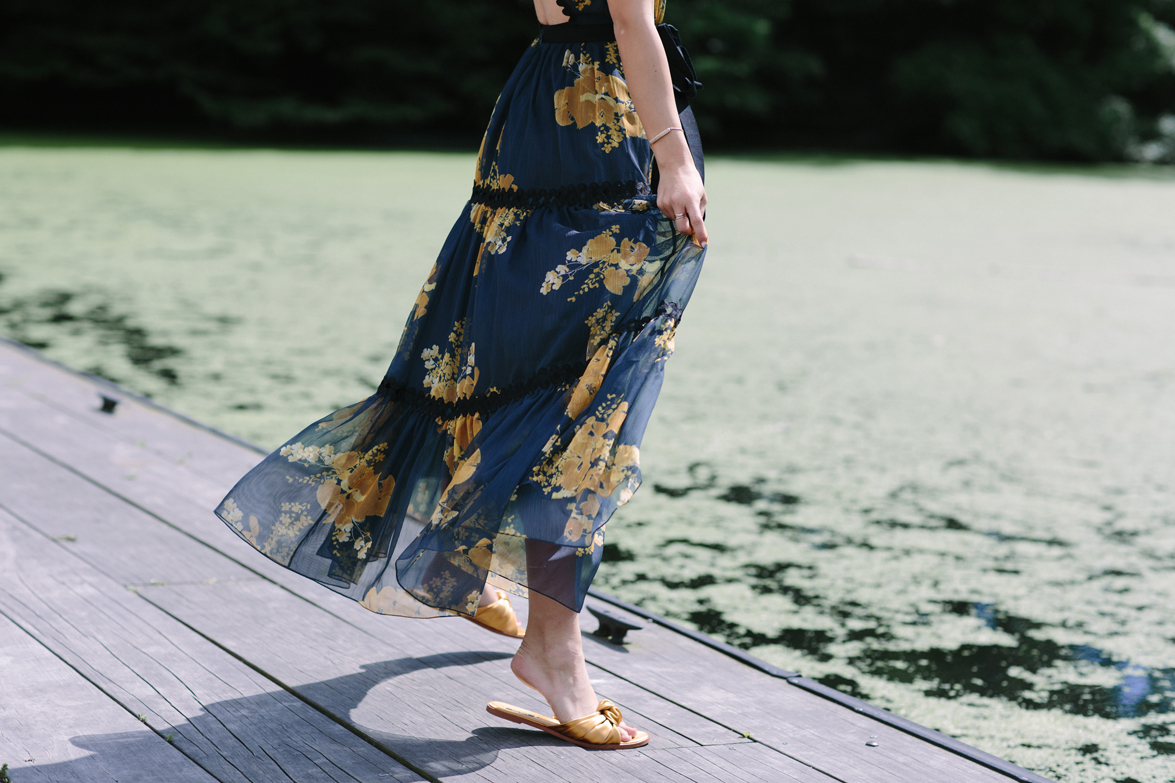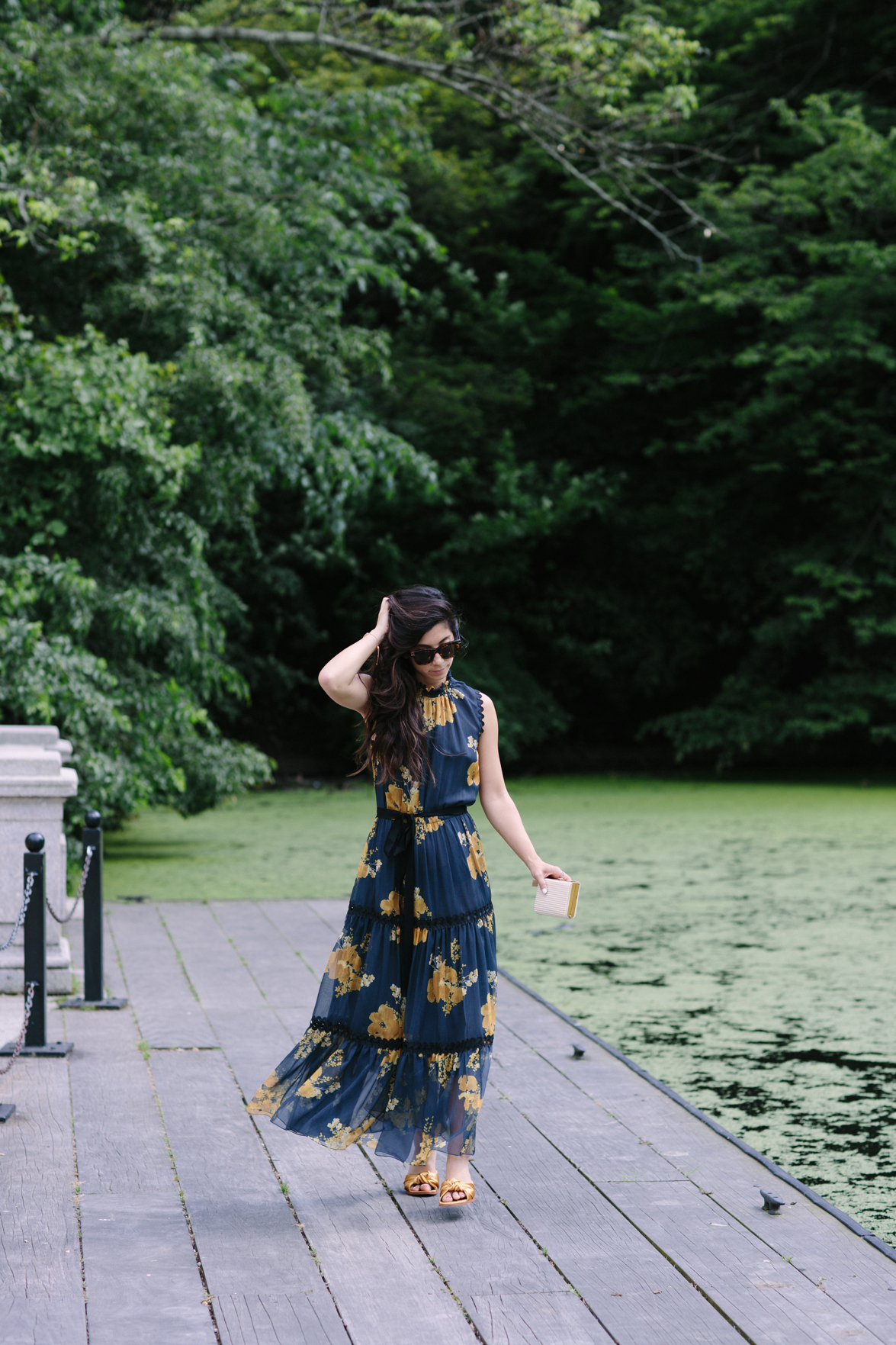 OUTFIT DETAILS: Sachin + Babi dress (not available yet, but I've linked my other, open-back favorites down below!) // Zara slides (LOVE this similar pair here) // Celine sunglasses // Vintage pearl clutch (similar style here)