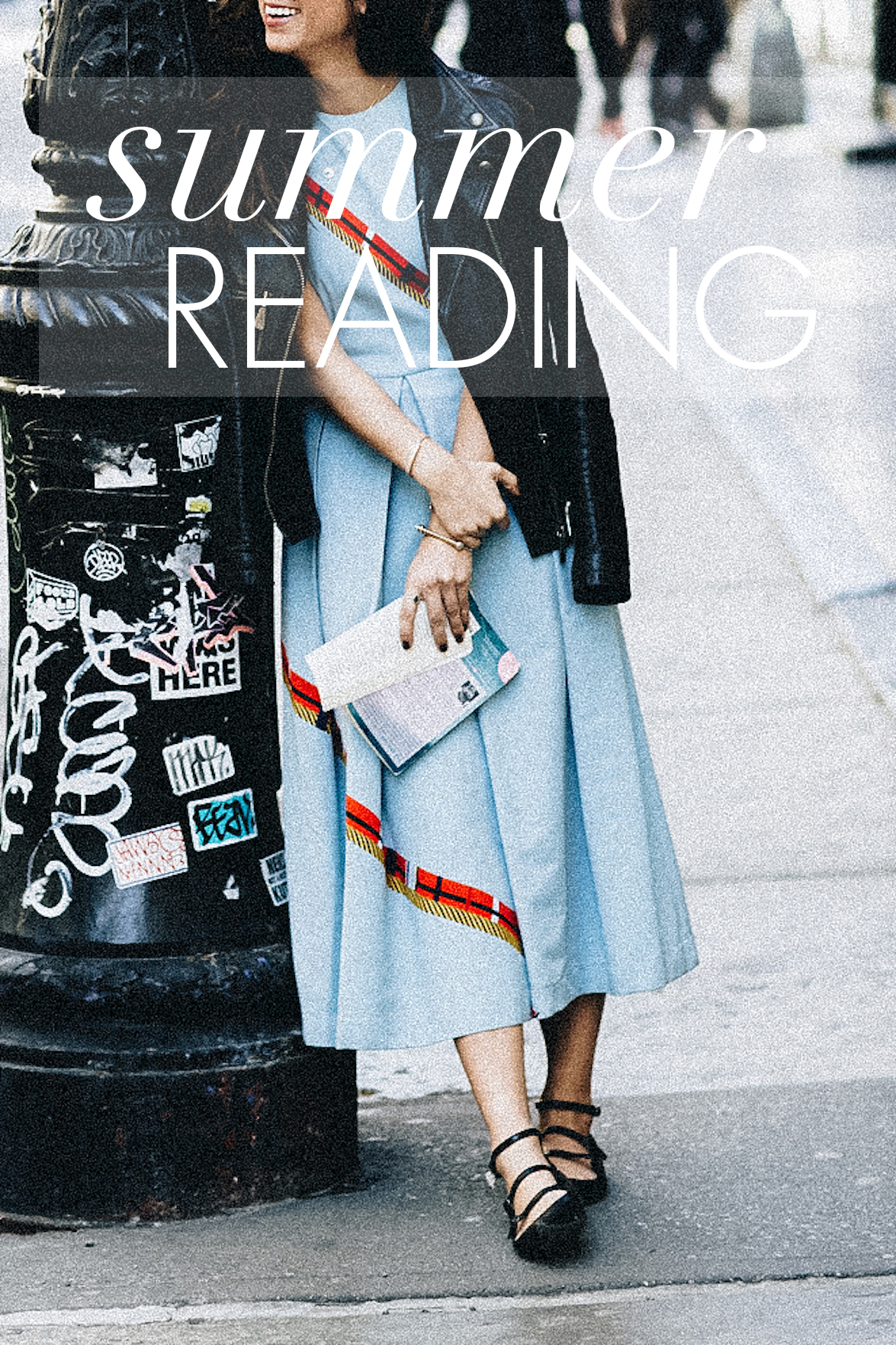 Hello Friday! It's Nora, here to wax poetic about my favorite summer activity.
The beginning of summer can bring a lot of things — picnics in the park, walks along the river, early clock out time on Fridays, lots and lots of rosé — but one trademark of the warmer season is the collective sigh of relief when we all realize we finally have time to read.
Whether it's hectic projects that come to a head at the start of the year, or a jam-packed semester filled with so much required reading it's difficult to think about doing it for pleasure, we have seemingly endless excuses as to why we don't read as much as we should. Okay, excuses might be a harsh word; if someone hands me even the most compelling of novels during a semester when I'm knee-deep in scholarly articles about media theories, I am not ashamed to admit there is literally no way for me to mentally ingest another sentence. So, maybe that's why the freedom of summer is so exciting — it's a chance to get away from business reports and expense sheets and whatever ridiculous 50-page reading your awful liberal arts core curriculum professor assigned. It's a chance to get back to your roots, when summers consisted of long days spent lounging on the porch, playing in the sprinkler, and eating fruit so juicy your entire arm would get sticky. When summers were about finding a shady spot at the beach to curl up, sitting in the back yard at sunset in the perfect adirondack chair, staying up late in bed with a flashlight, all with a good book.
I loved reading as a kid. I still do, but there was a ferocity to it when I was younger — I couldn't get through the books fast enough. As soon as I was done with one, it was onto another, and oh how many others there were. Sometimes I'd put down a book to go somewhere with my parents, and I'd have to take a minute to extract myself from the story, to not mention a character in the book as if they were my closest friend. I always felt totally and completely immersed in the worlds that were created around me. That is the magic of a book — when you can't remember if it was real life or just a really good story.
So, this summer, I've pledged to read as many books as I can. My dad loves to send me surprise packages of novels — every time an Amazon box appears at my doorstep, I know I have another book to look forward to. Lately, I've been loving memoirs and historical fiction. Check out my picks below to add to your summer reading list. And let me know: what are you looking forward to reading this season?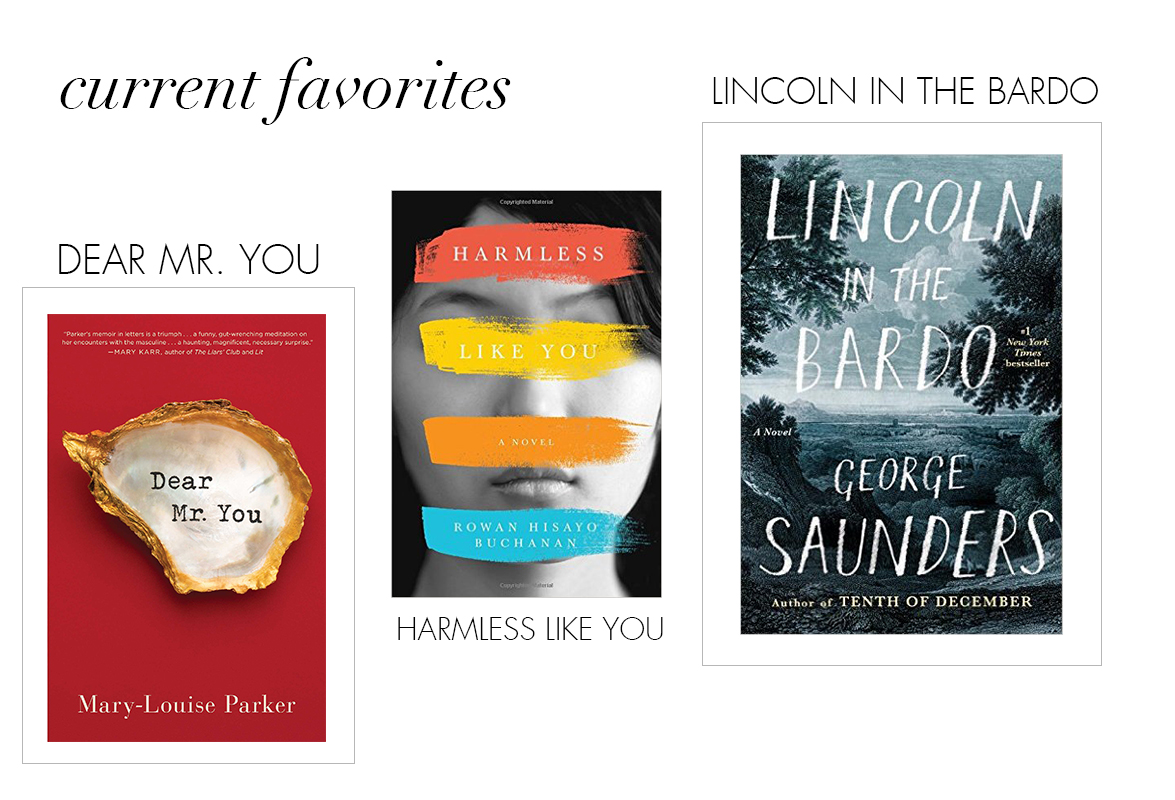 Hands down, my favorite book so far has been Lincoln In The Bardo by George Saunders. A totally new tale set in a completely historical moment. I'm not giving away anything other than it's about Abraham Lincoln and the death of his son, Willie, and it's set in a graveyard. Interest, peaked. Now go get it immediately. Dear Mr. You by Mary-Louise Parker was a last-summer read for me, but after recently rematching The West Wing, I was inspired to pick it up again. It's funny and depressing and so completely relatable, and Parker's voice is so totally captivating. The cover is what drew me to Harmless Like You by Rowan Hisayo Buchanan, but the story of a Japanese-American girl growing up in New York rings vital in our current political climate.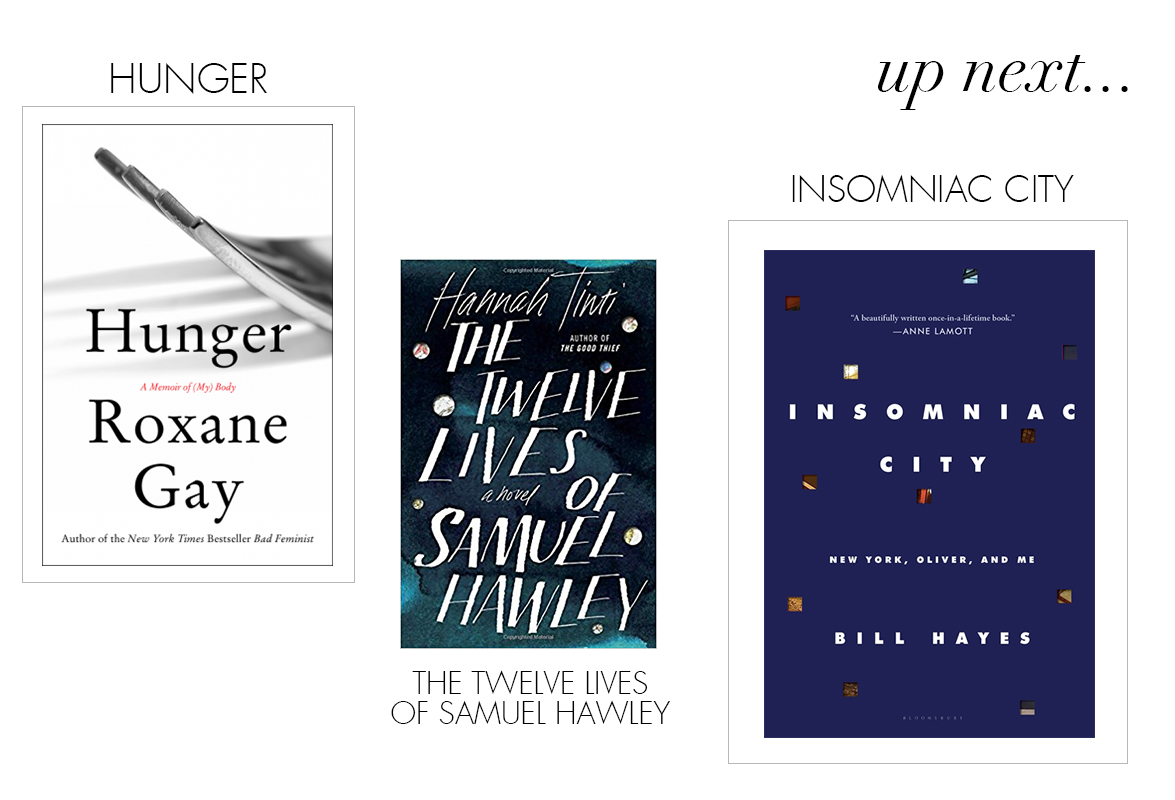 These are books that I haven't gotten to yet, but are currently sitting on my shelf waiting to be read. Insomniac City's Bill Hayes intertwines his life with Oliver Sack's, whose heartbreaking book Gratitude I read last summer. Hunger by Roxane Gay comes highly recommended to me by the former book editor of my hometown newspaper, and my dad just finished The Twelve Lives of Samuel Hawley by Hannah Tinti and immediately afterwards sent me my own copy, which must mean something good.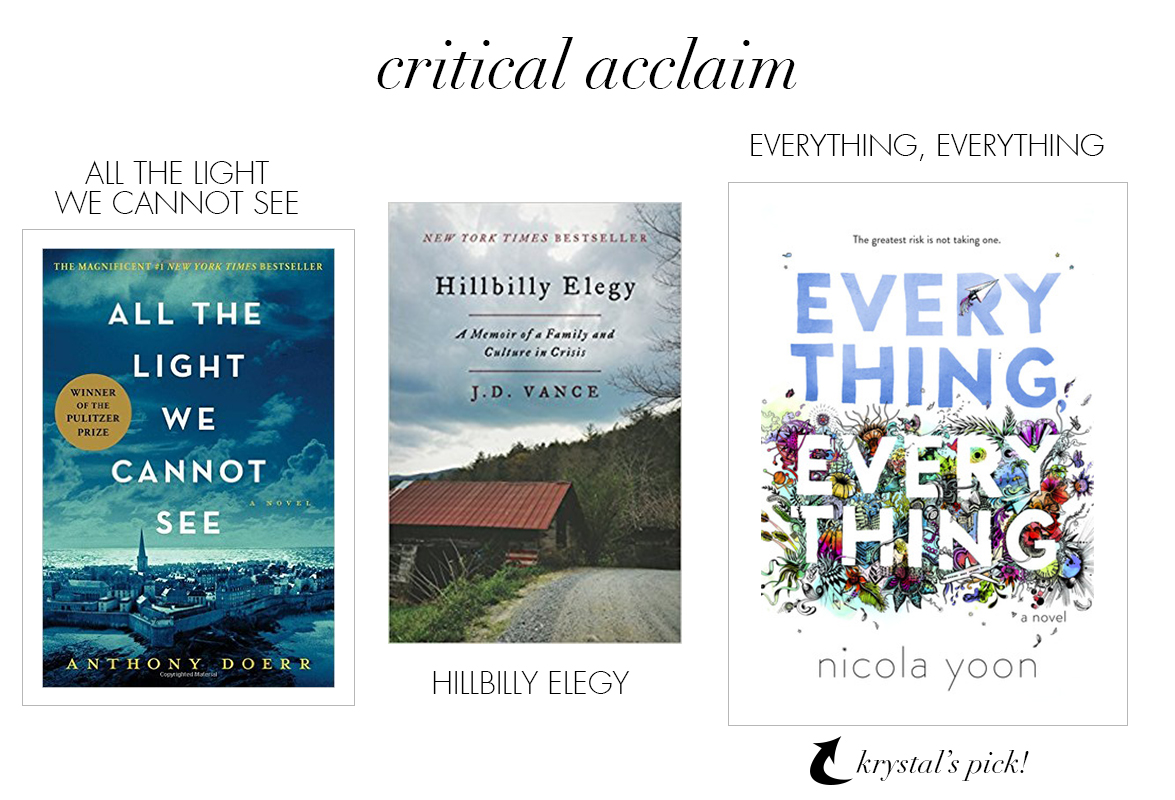 All The Light We Cannot See by Anthony Doerr has been read by everyone and her mother, but I'm still looking forward to forming my own opinion on it. I am also dying to dive into Hillbilly Elegy by J.D. Vance — a story those of us in the city are often guilty of ignoring. Krystal's pick is Everything, Everything by Nicola Yoon, and with the casting of the amazing Amandla Stenberg in the new movie, I'm going to have to grab my own copy, too.
My favorite things to complete a good reading day: Original photo by Lydia Hudgens