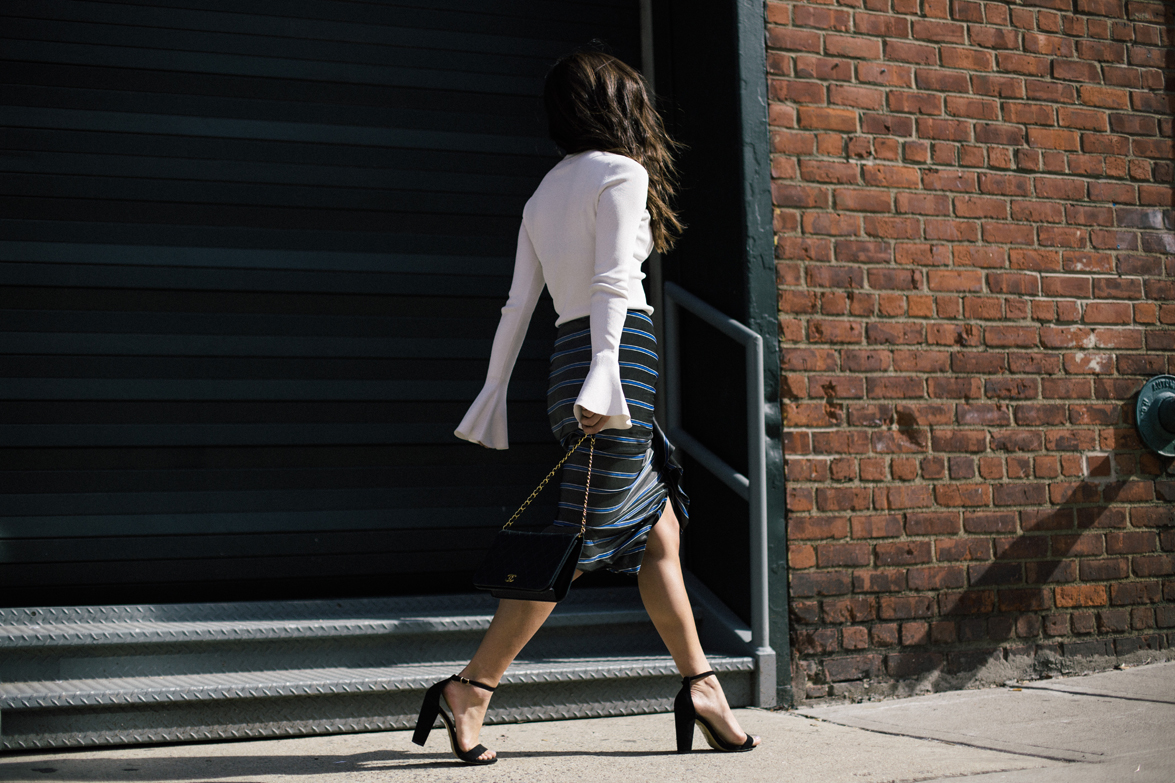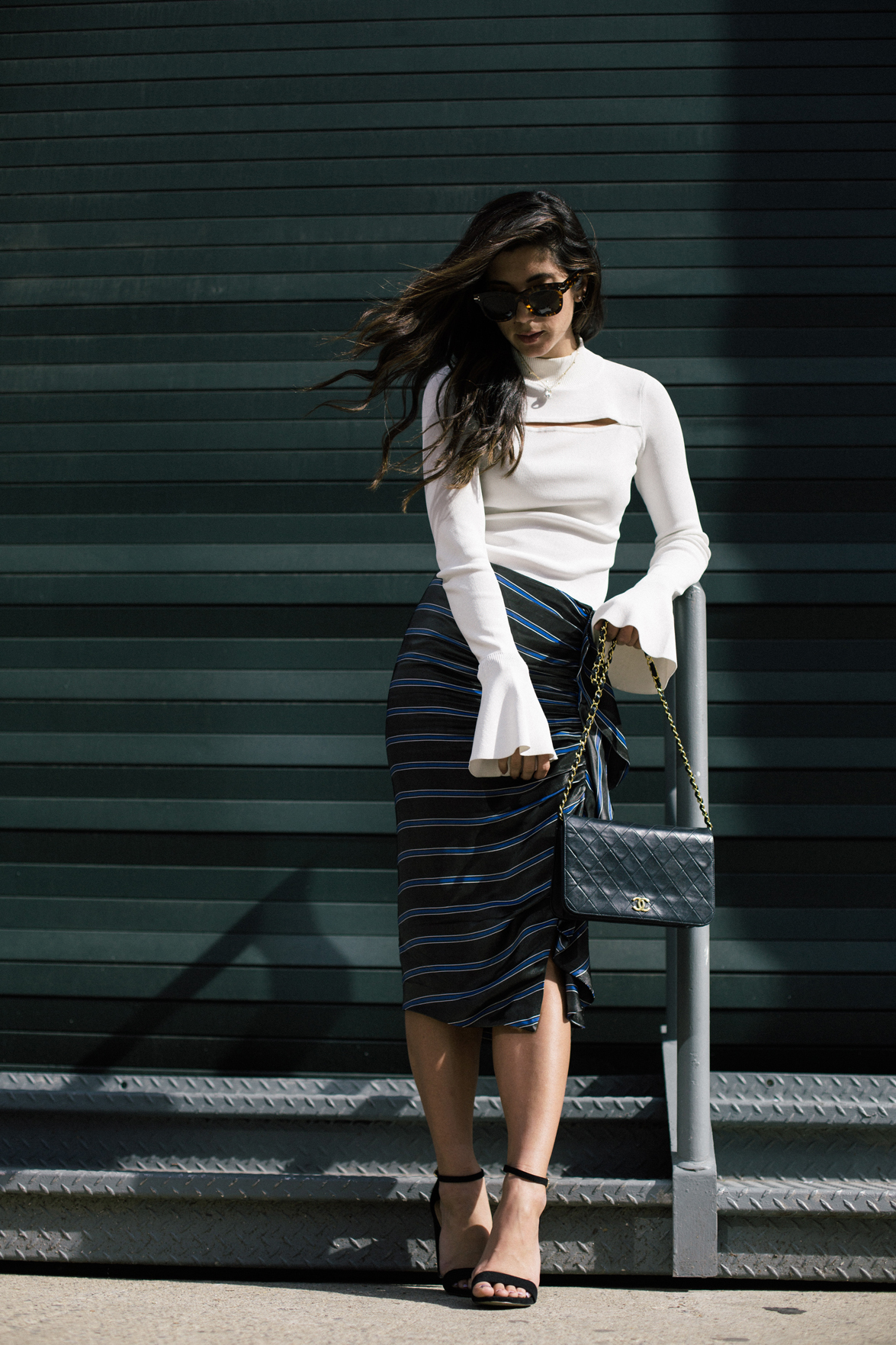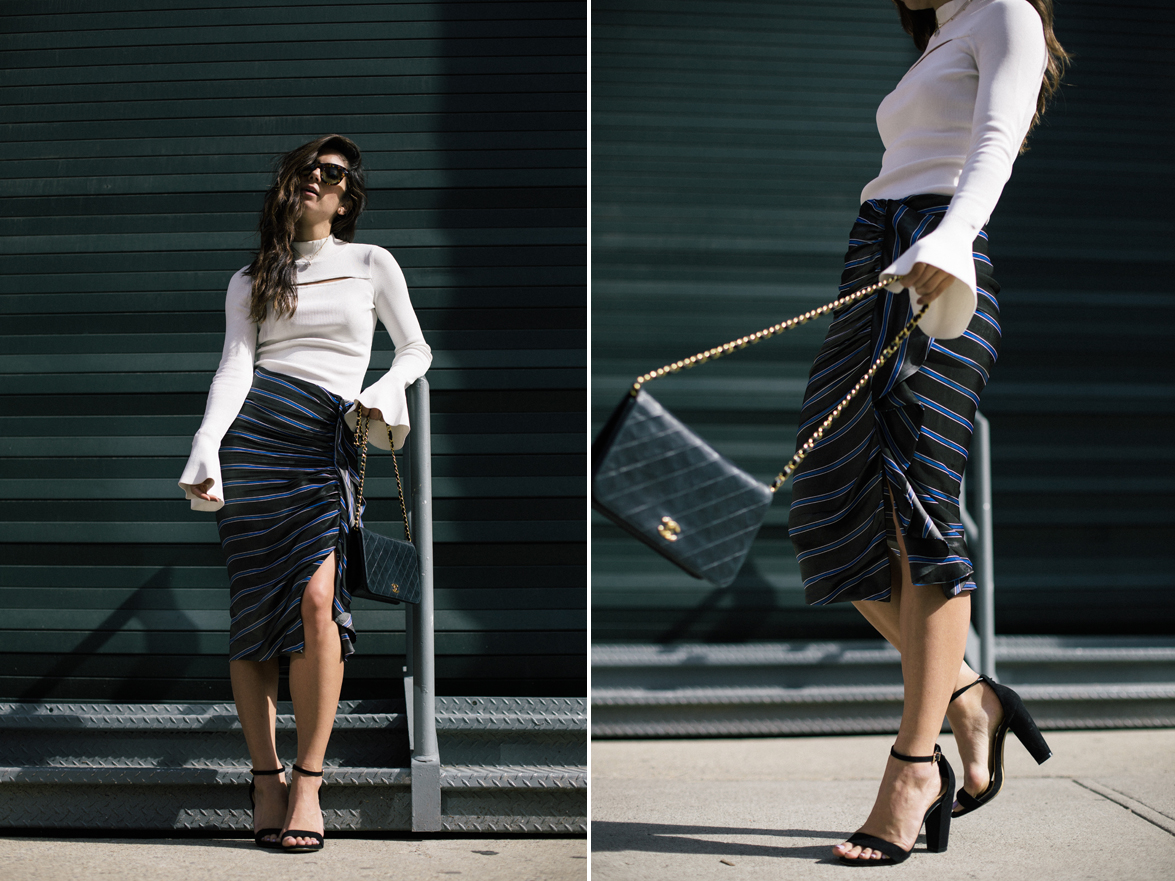 In a former, more corporate friendly life, this Veronica Beard skirt would be all my sartorial goals rolled into one. The length is easy to sit in for long hours at a desk and in meetings, the color and pattern are more polished and business-minded and there's one wild card element: that ruffle! Of course, my days at Google have been over for almost two years now (Wow! Time does fly!) so I don't necessarily need to stock up on those "office-friendly" pieces anymore. In fact, my office uniform is pretty all over the place (the beauty of being your own boss) so the idea of stocking up on anything is a bit foreign now.
That said, I still think my style gravitates to these kind of pieces. They're timeless, classic, with just enough of a conversation element that keeps things interesting and fun. Naturally, the ruffle or even the slit may be a bit much for certain work environments (I totally get that!), so I've rounded up a few of my favorite work-friendly skirts below that could span the dress code spectrum.
But I cannot recommend this Veronica Beard skirt enough (I'm wearing a size 2 here). I wore it recently for a day full of meetings and stayed in for a date that very same evening. If you're looking for something similar but a bit more budget friendly, check this guy out — on sale for only $20!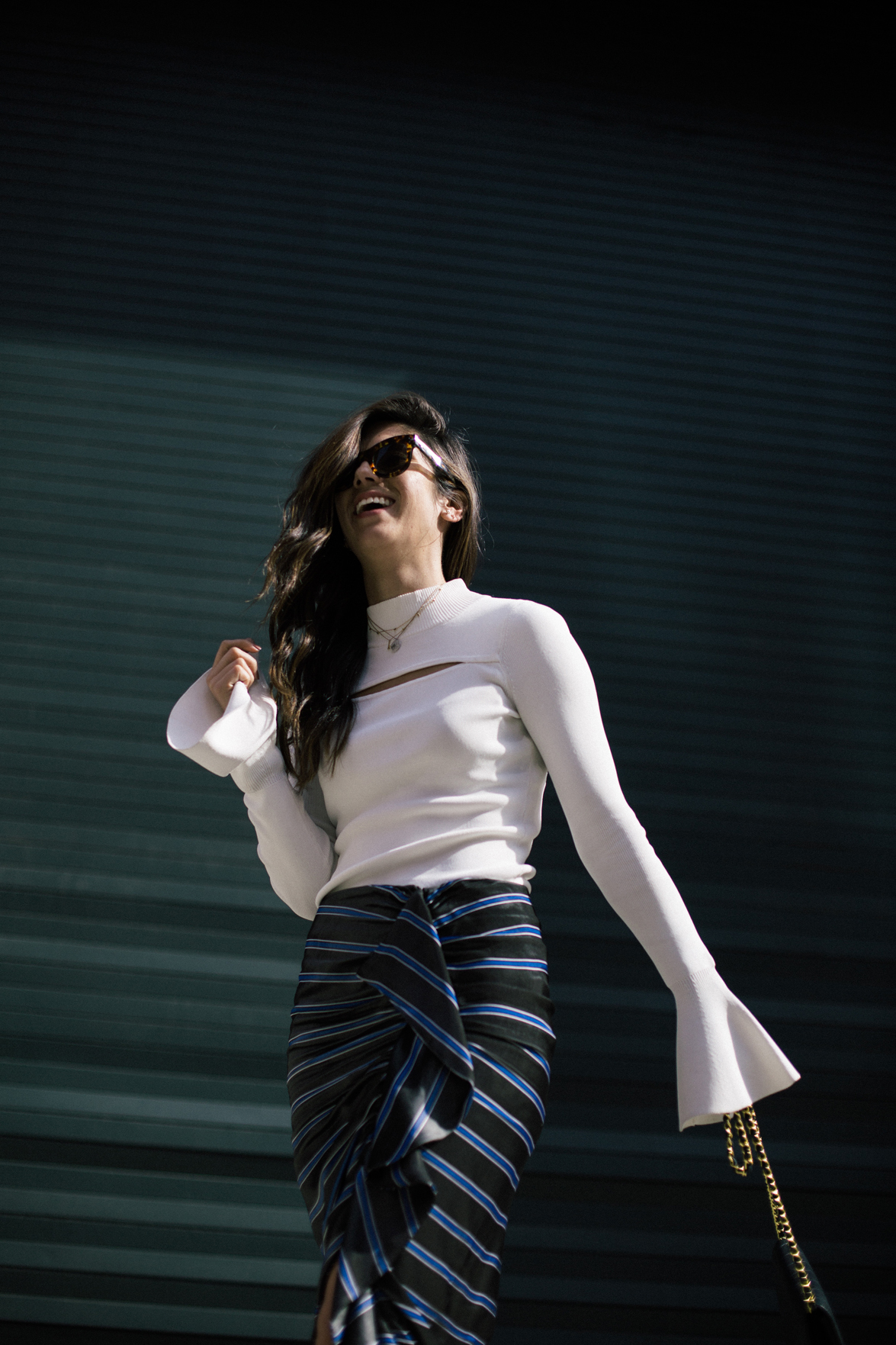 OUTFIT DETAILS: Intermix top (sold out, but very similar style here) // Veronica Beard skirt // Express heels // Chanel bag // Celine sunglasses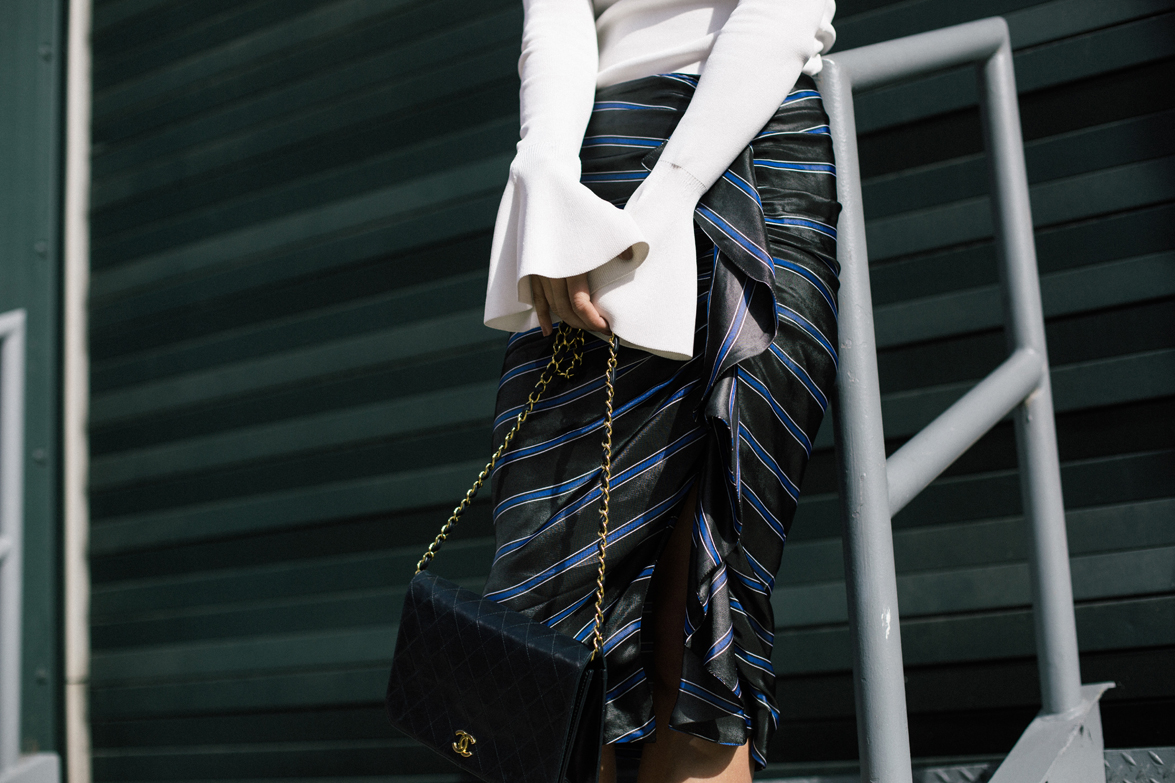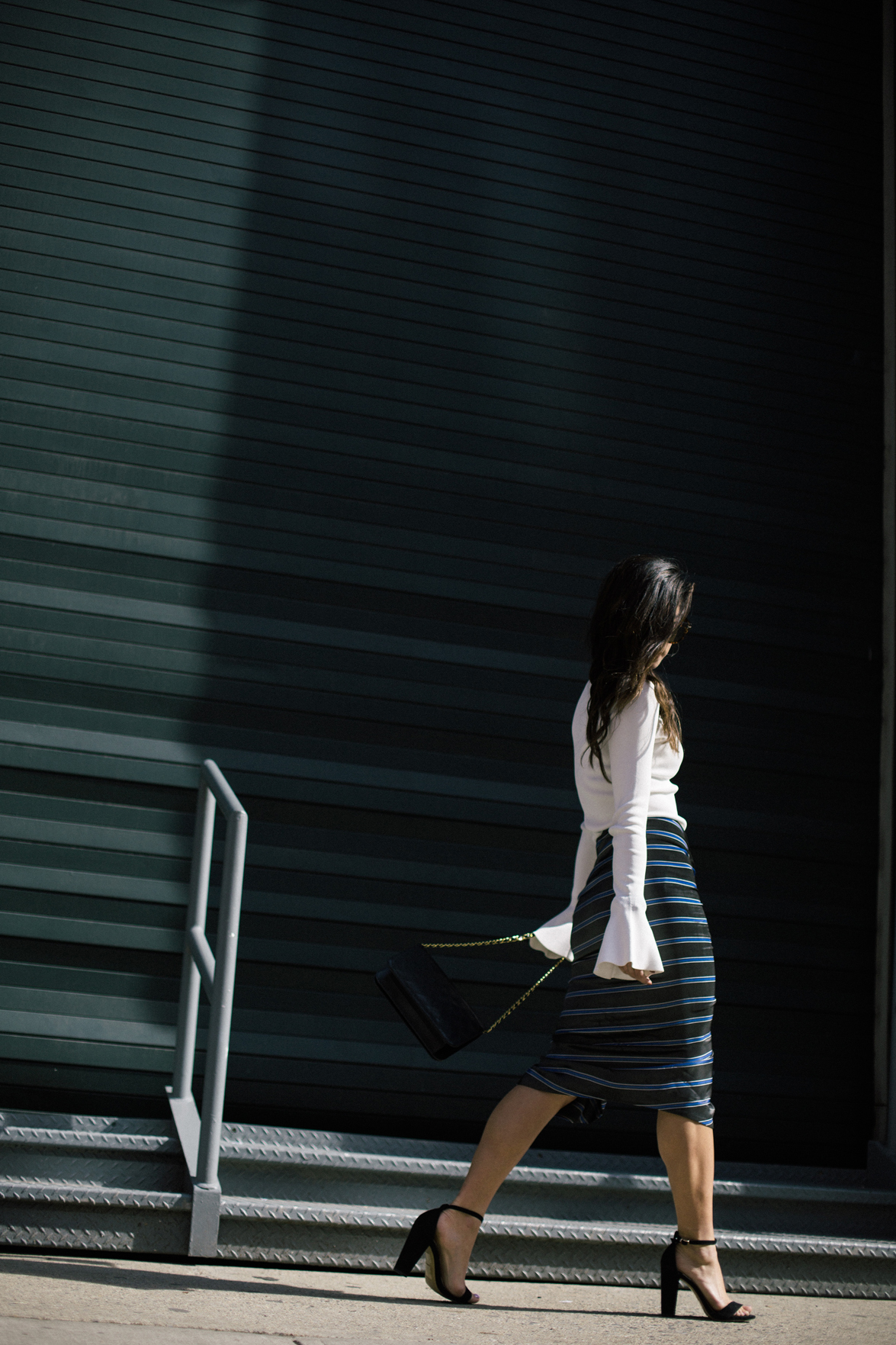 OUTFIT DETAILS: Intermix top (sold out, but very similar style here) // Veronica Beard skirt // Express heels // Chanel bag // Celine sunglasses