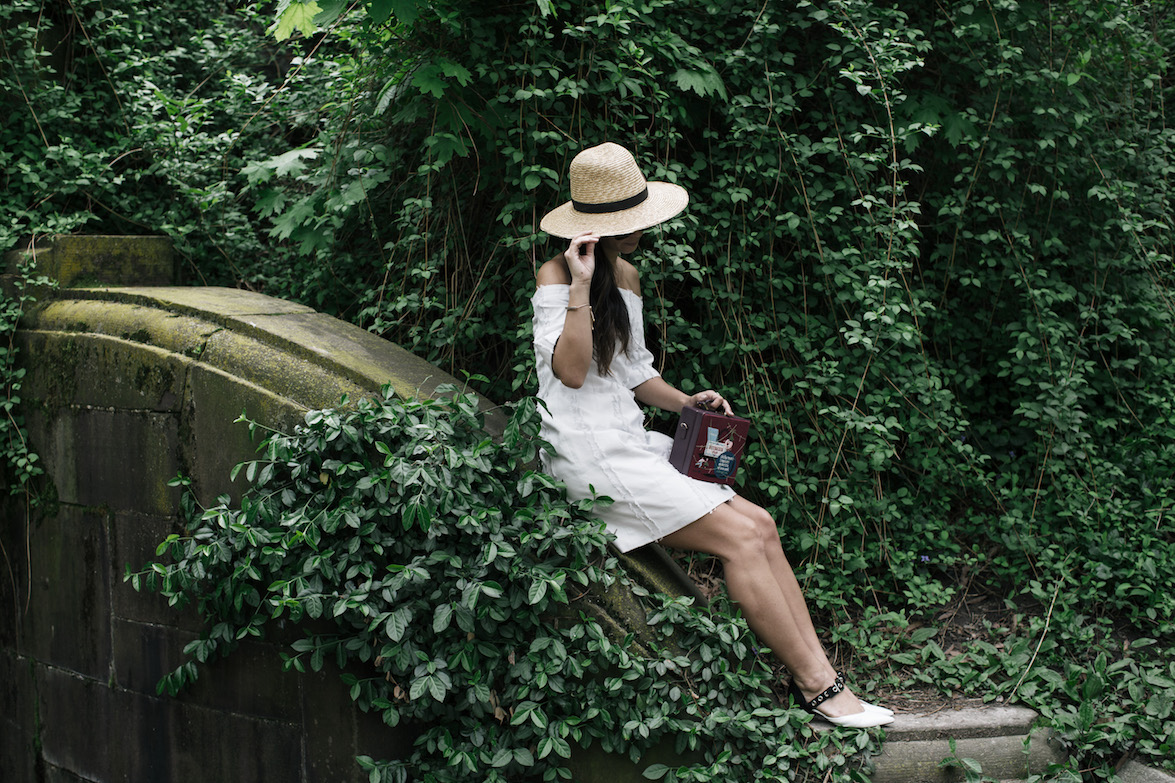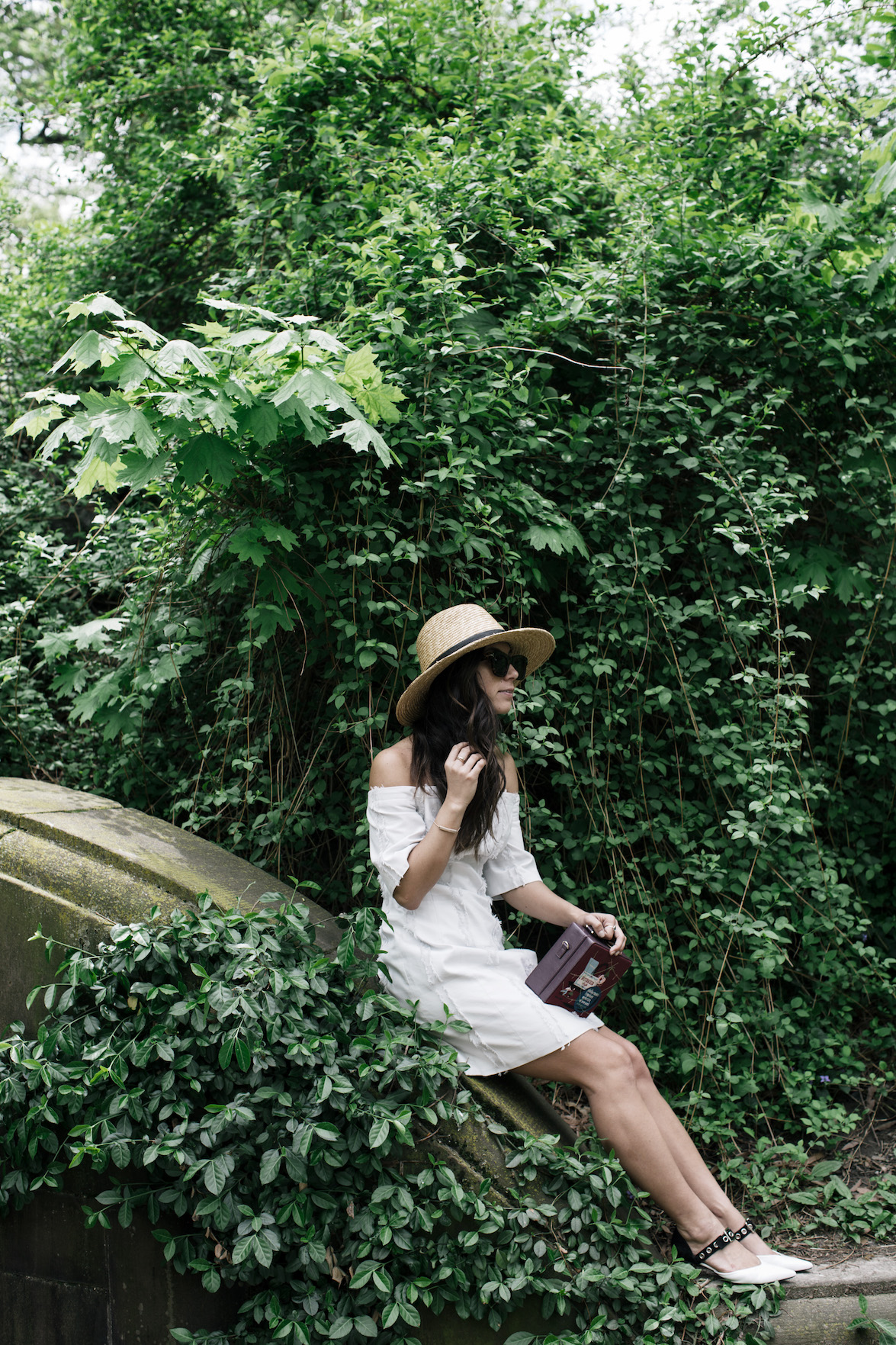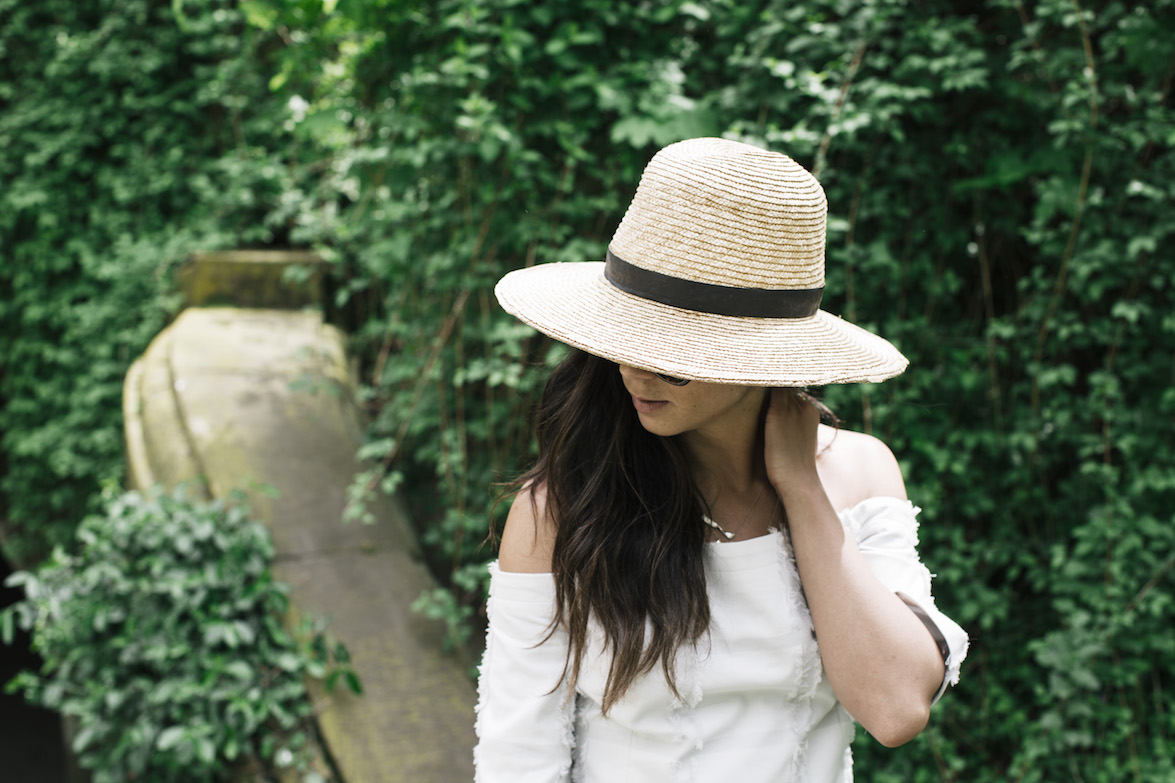 One of my guilty pleasures during the summer is to line up a lot of museum dates. With friends. With dates. But mainly with just myself. Admittedly, a lot of people hit up museum exhibits during the winter to escape the cold, and I totally get that. I do it too. But there's something about ducking inside the Met on a hot, summer day and roaming around all that cool marble and open air atriums that just refreshes me. Plus, it's a great excuse for me to cut through Central Park to get there (as I usually take the C train all the way up on the west side).
I recently wore this outfit to the Met to see the Irving Penn exhibit on one our first warm, spring days here in the city. If you happen to be in NYC this summer, I highly recommend you check it out! Some of my upcoming museum dates include: the Henri Cartier-Bresson exhibit at The Rubin, the Whitney Biennial at the Whitney Museum and, of course, the Rei Kawakubo/Comme des Garçons costume exhibit at the Met.
What exhibits are you guys excited for this summer?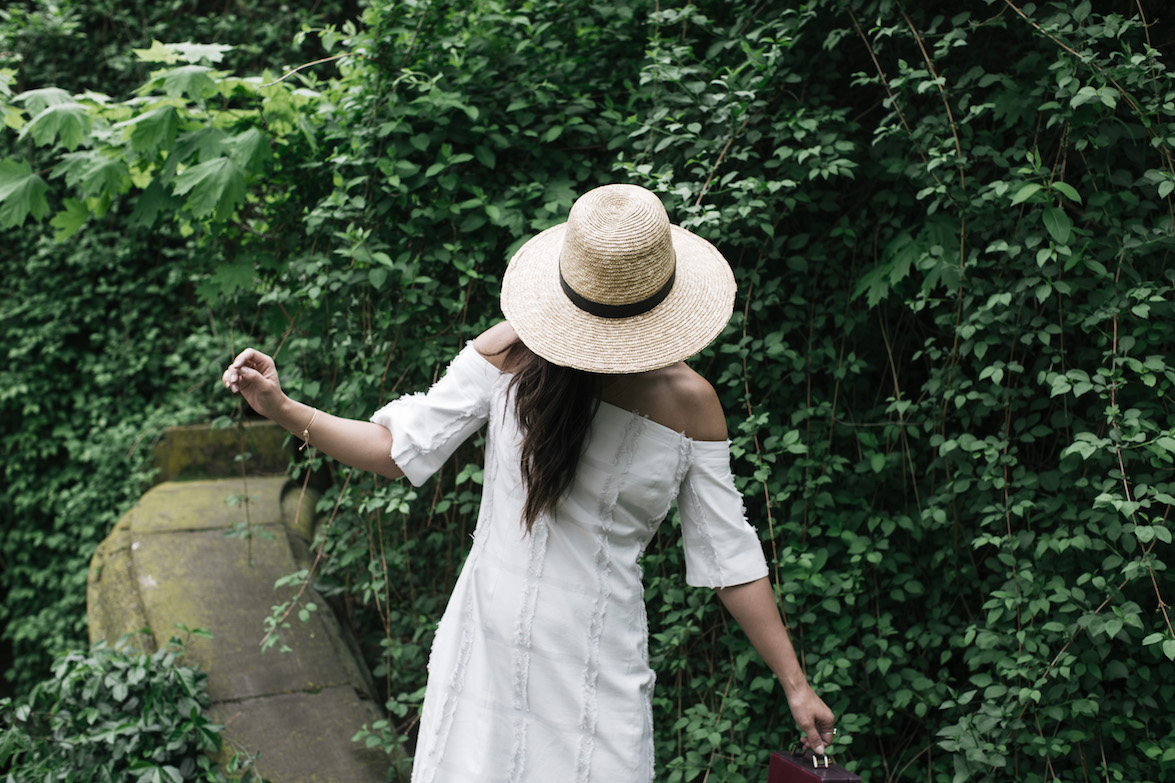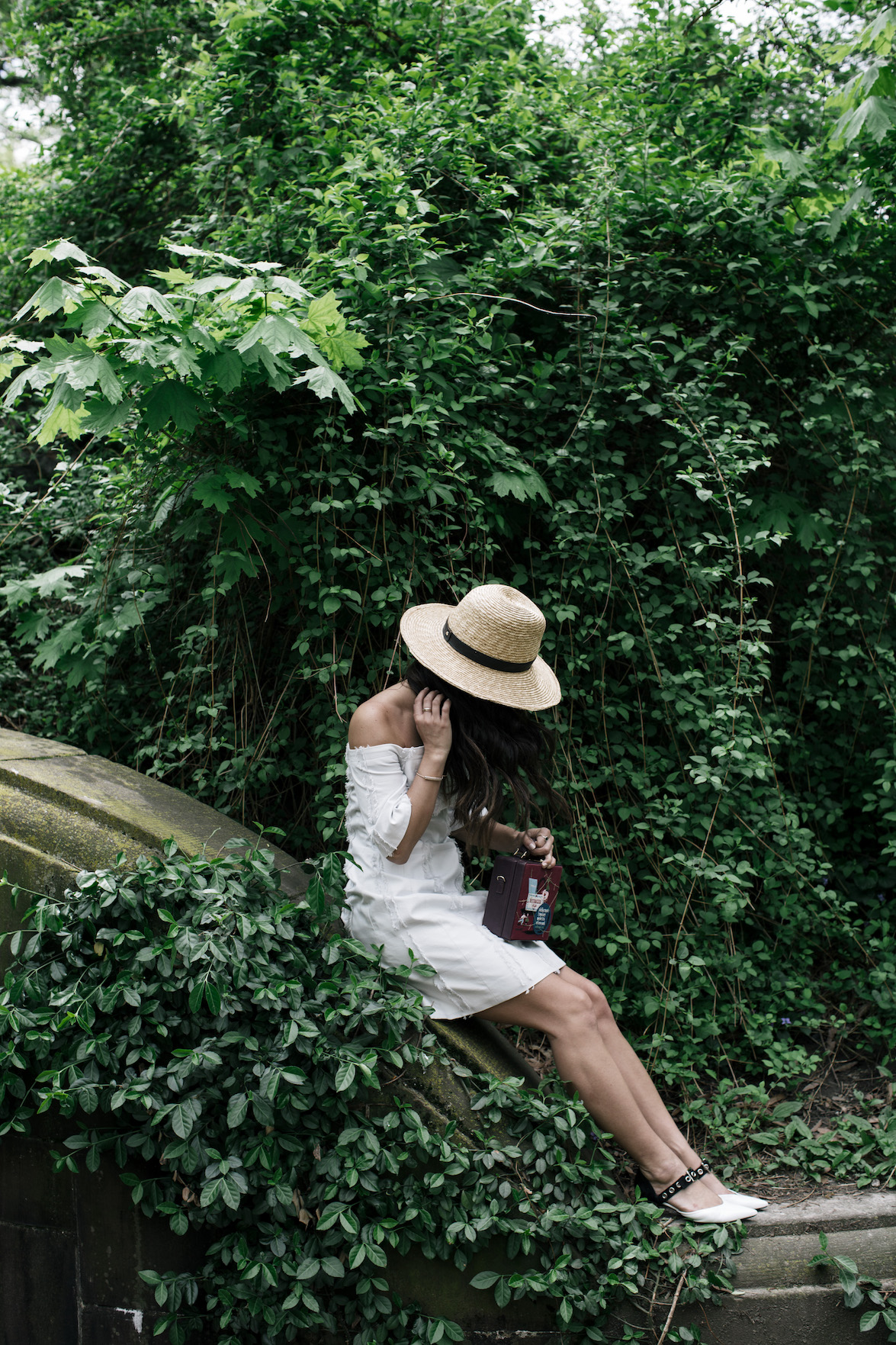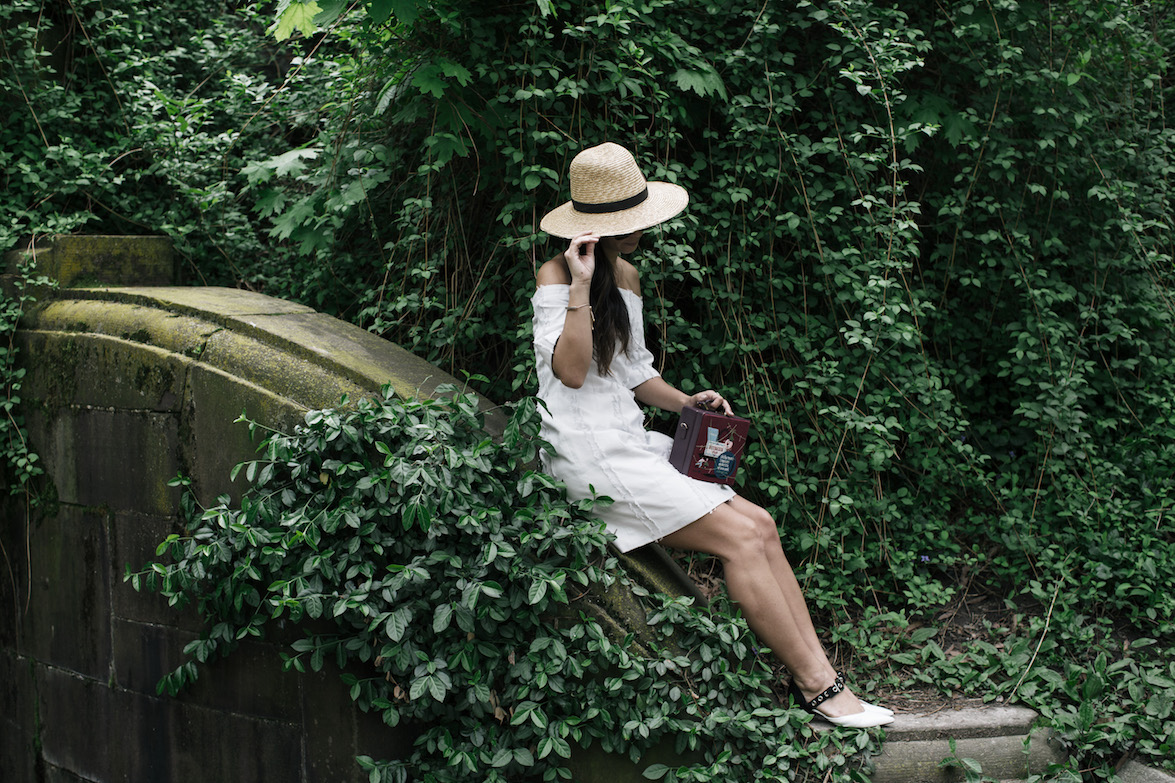 OUTFIT DETAILS: Rallier NYC dress // Janessa Leone hat // Self-Portrait heels (on sale here!) // Olympia Le-Tan clutch // Celine sunglasses // Show Road necklaces