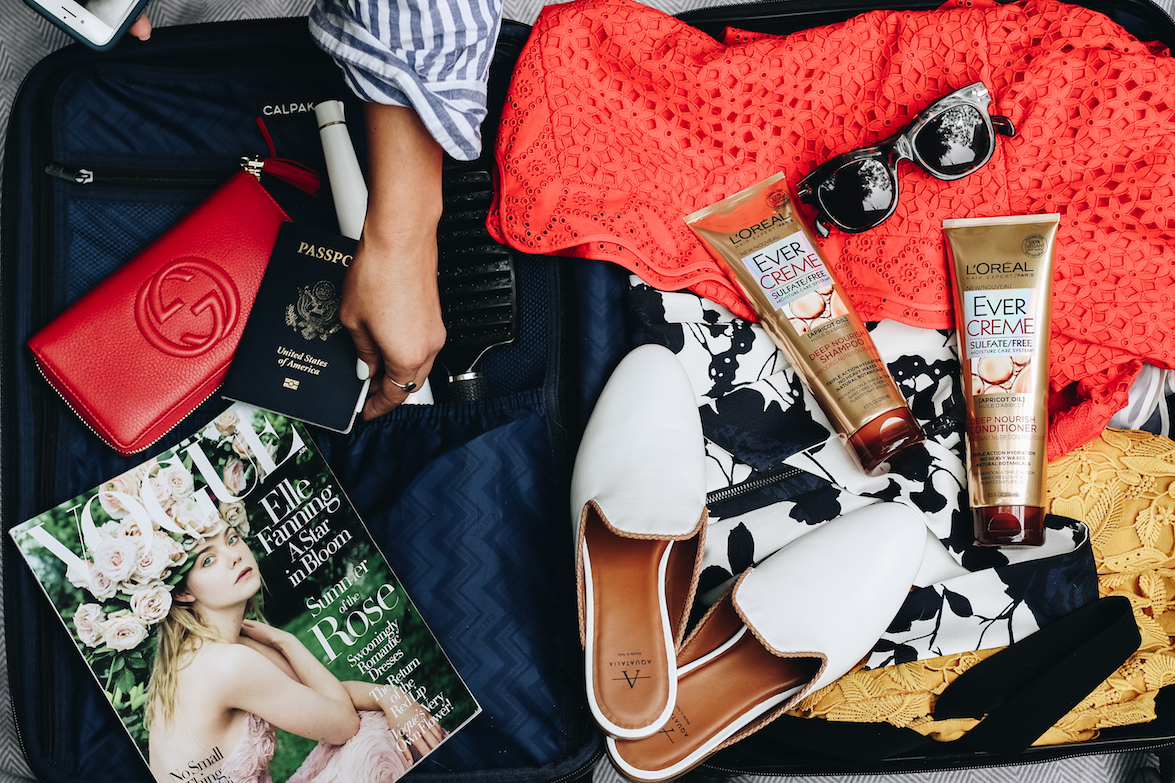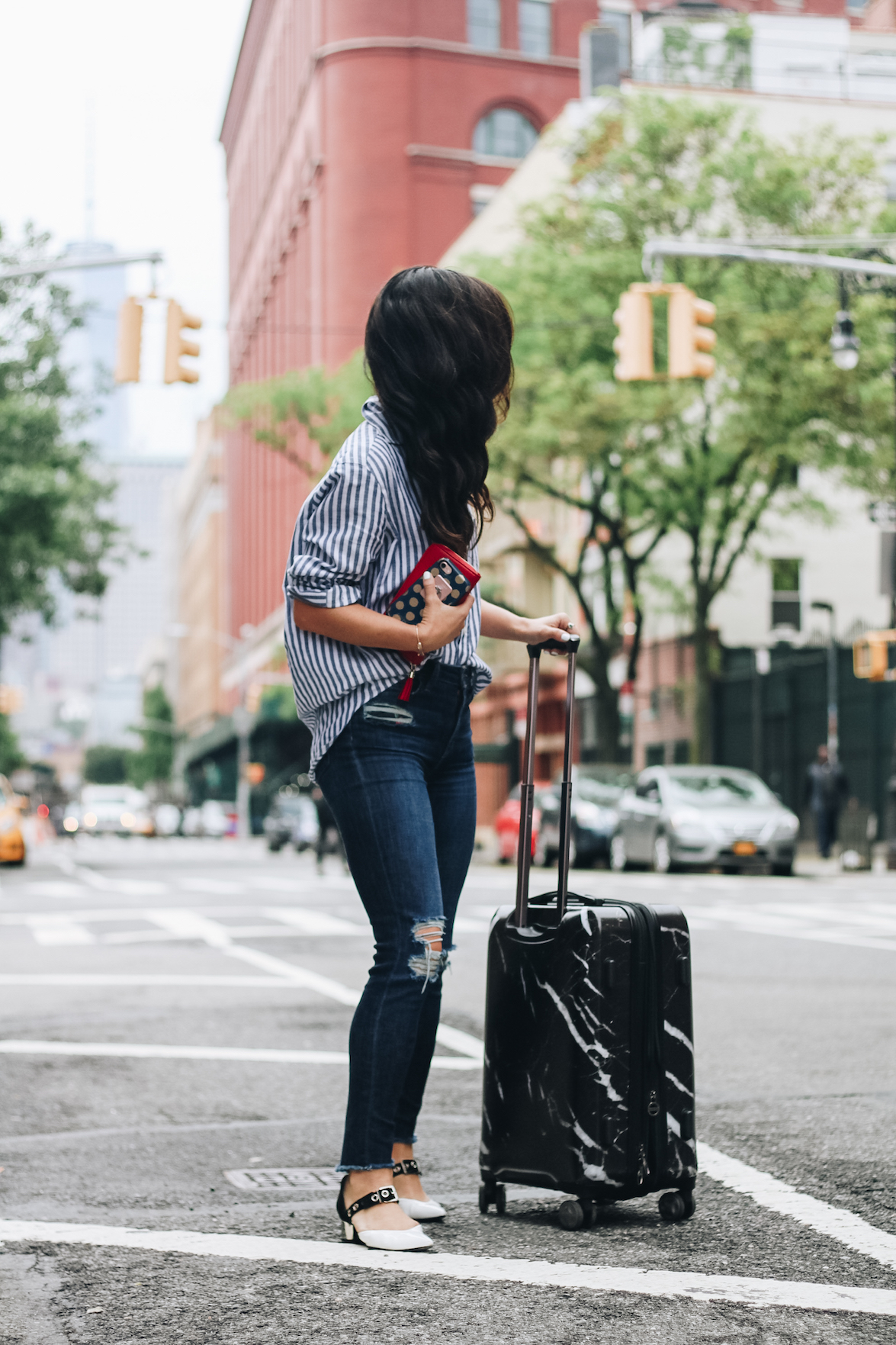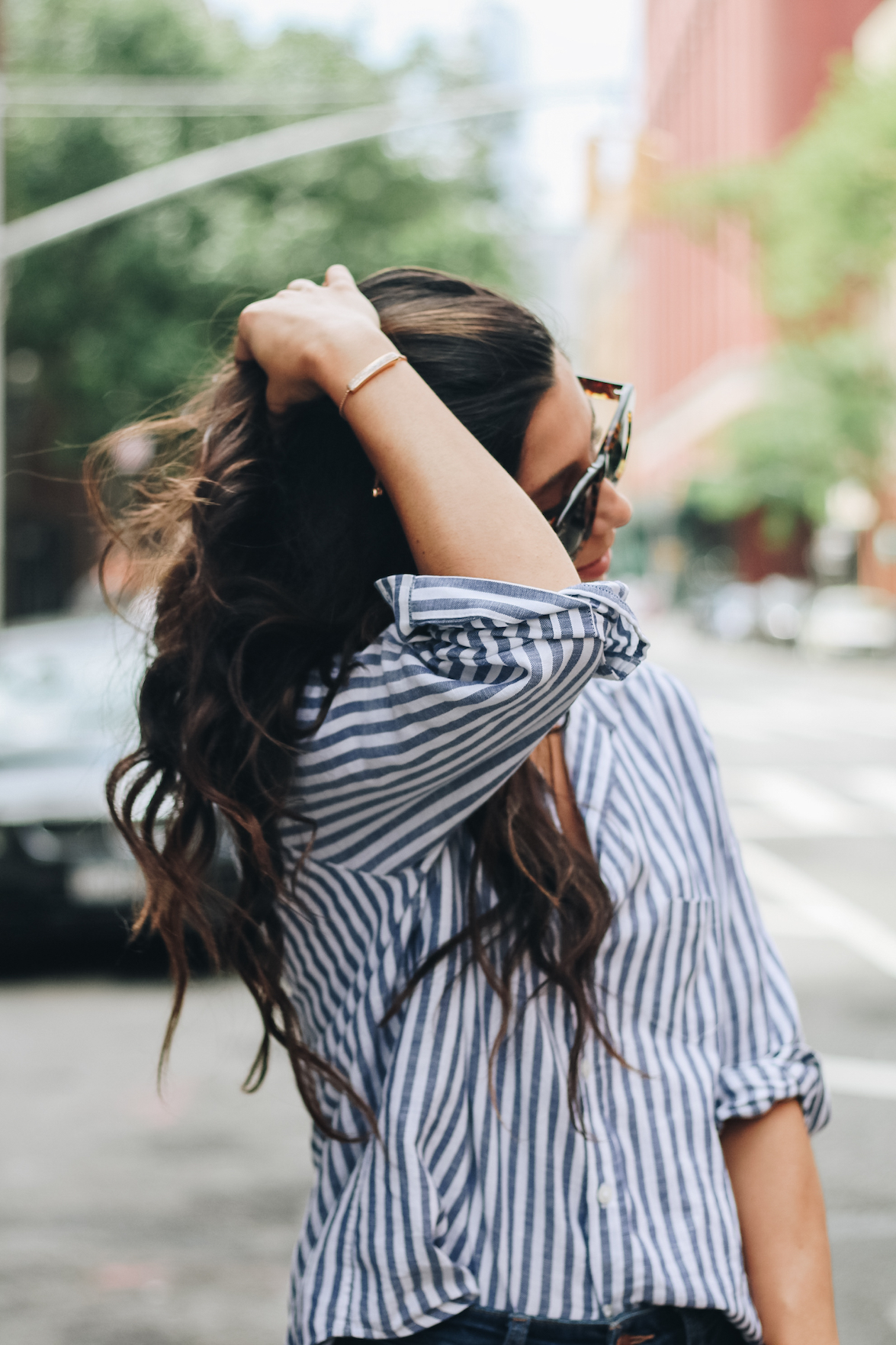 There's something about having the comforts of home when you're traveling, right? Something that makes you instantly feel zen, centered and a little less like you've just stepped out of a plane full of recycled air.
This summer, I'm hopping around. A lot. Japan was earlier this spring, followed by Scotland and I'm currently writing this post in Sydney, Australia. And while I wouldn't have it any other way, I do appreciate when I can have a slice of home with me while on the road. At this point, I've put together a mini arsenal of luxuries that make a long day of travel and sight seeing a bit more relaxing — my favorite tea to enjoy before heading to bed, a mini bottle of lavender to drip onto my pillowcase to help me fall asleep at night, a nightly routine of writing in my journal and then, of course, there's my hair care products. Of course, being on the road takes a massive toll on my hair. Between the long flights, changing climates, consistent heat styling and then the inconsistency of hotel shampoos and conditioners, it can be a lot for someone with already dry, somewhat damaged hair.
As some of you may know, I've partnered up with L'Oréal to try out their Ever Crème line, which has been a godsend during my travels the past few months. I've been packing their Deep Nourish lineup, including the mask which I'll use the night after my long flight getting into town, and it's made all the difference in making me feel like myself again. Coupled with the fact I'm also training for the New York Marathon, which means I'm now stepping up my running and cross training routines, my hair needs the extra TLC, now more than ever. All of the Ever Crème line line is sulfate-free, which until recently, I hadn't realized are common amongst shampoos and pretty much the kiss of death for anyone with fragile hair like mine (they're aggressive cleansers that can cause hair to become brittle over time). Yikes. No thank you.
As for the benefits? I've already seen vast improvements in my overall hair health. I experience far less split ends, my hair feels stronger and more durable and the shine is coming back (a novelty for someone like me whose hair is typically dry and can teeter on the brink of feeling like straw). And of course, there's the added luxury of taking an extra long bath in an extra large hotel room bath tub, so you can let that hair mask soak in. Glass of wine is optional, but highly encouraged.
How about you guys? What little comforts of home do you always travel with? And what does your hair care routine look like while you're on the road? Best news is, you can easily pick it up at any local drug store while traveling, like Rite Aide, CVS, Duane Reade etc.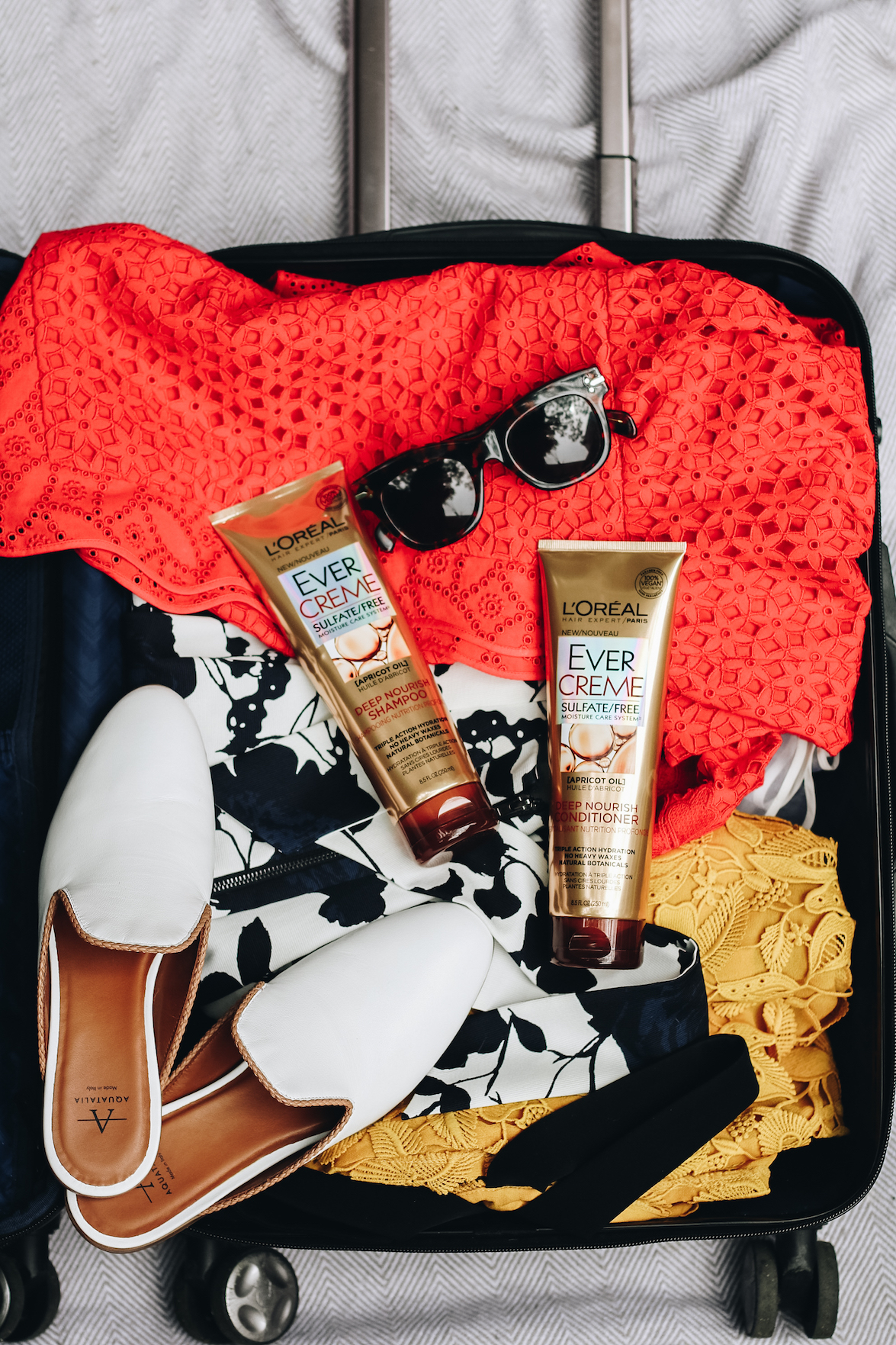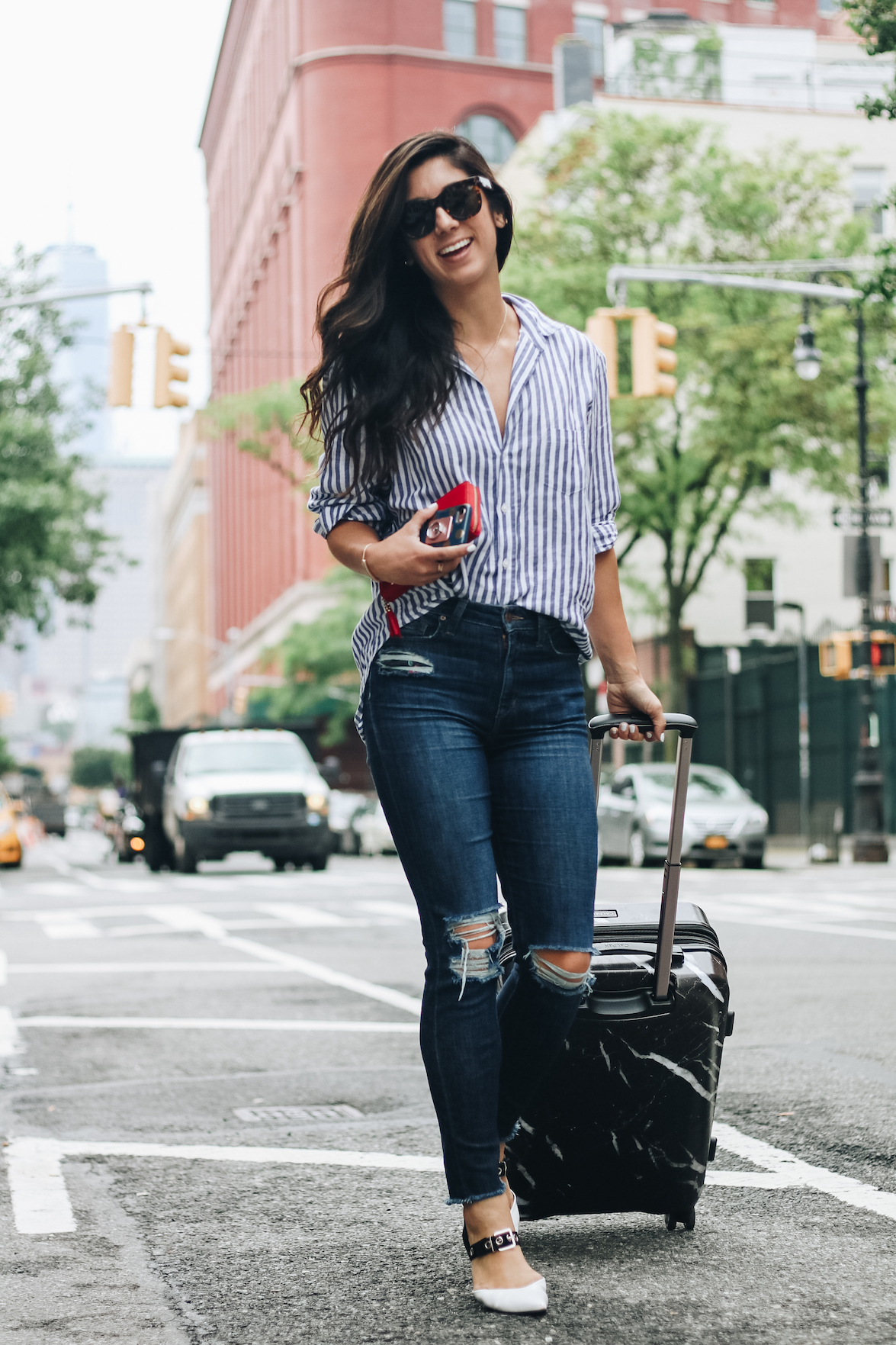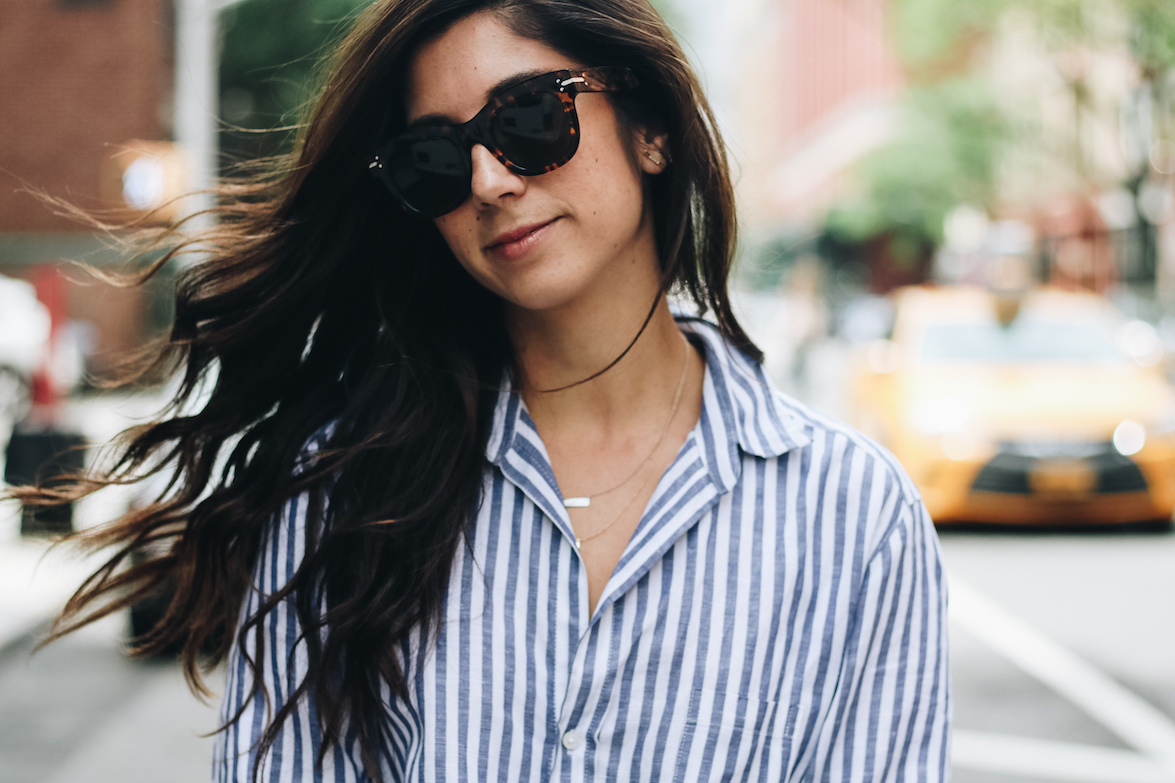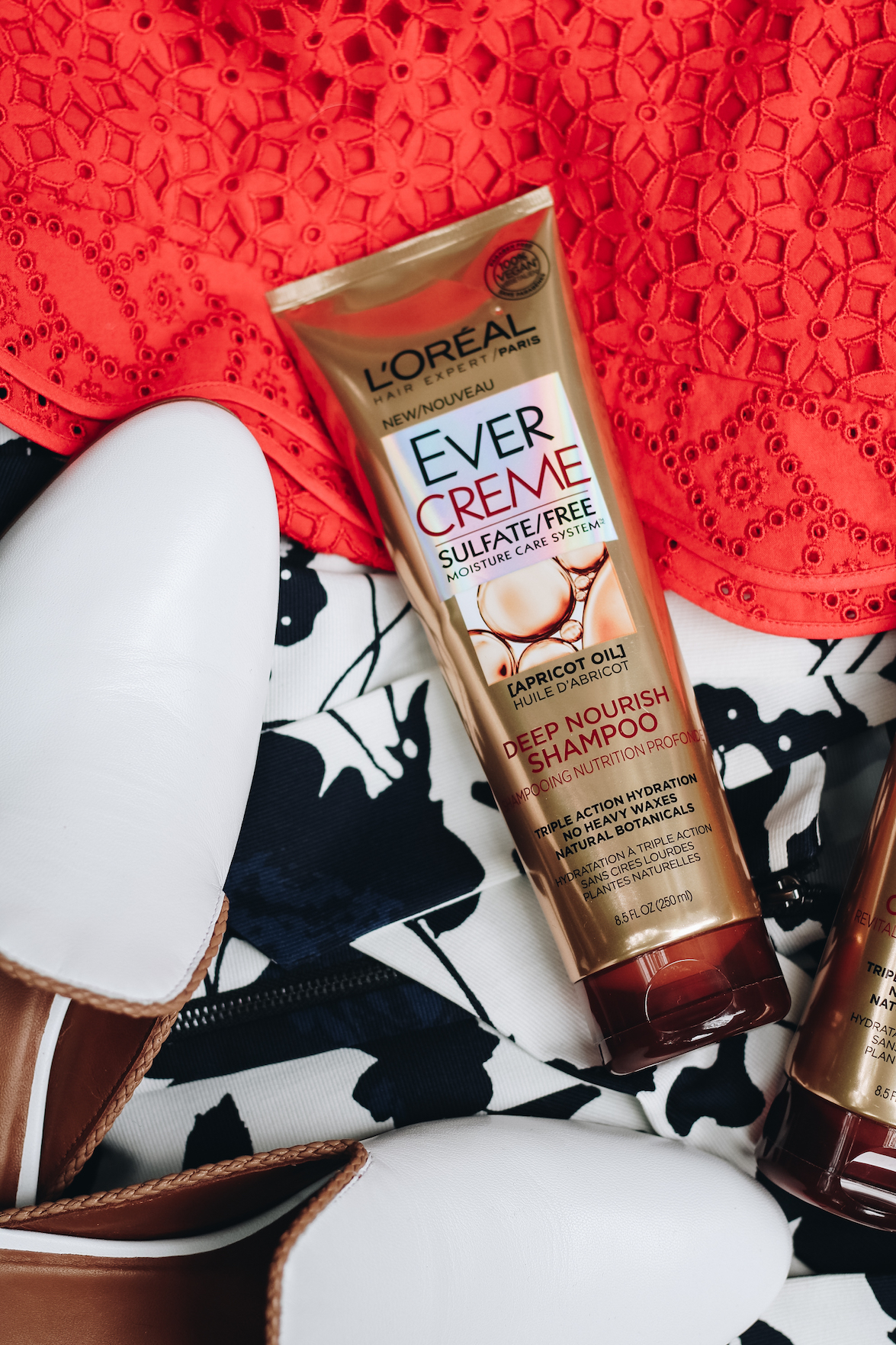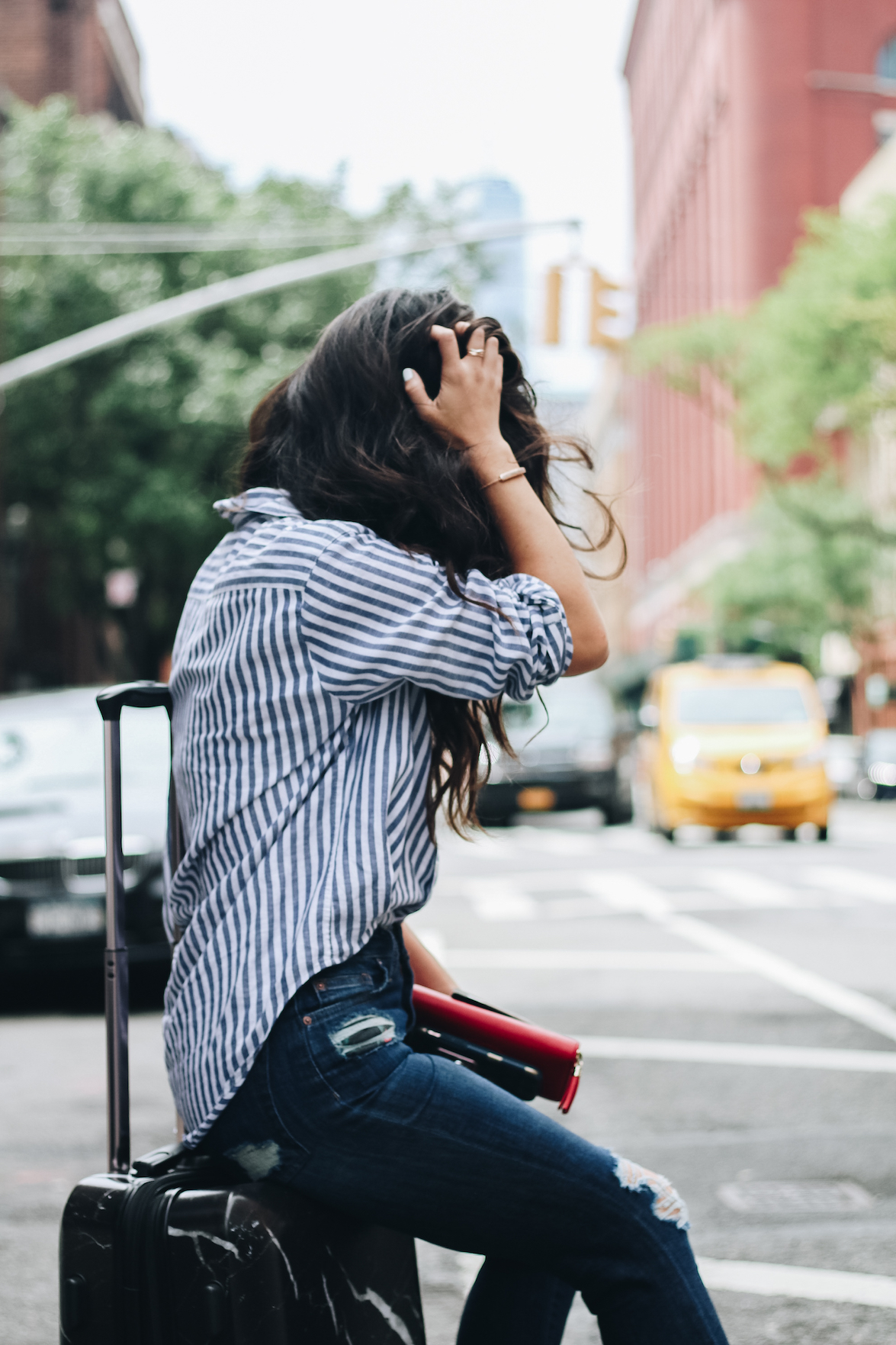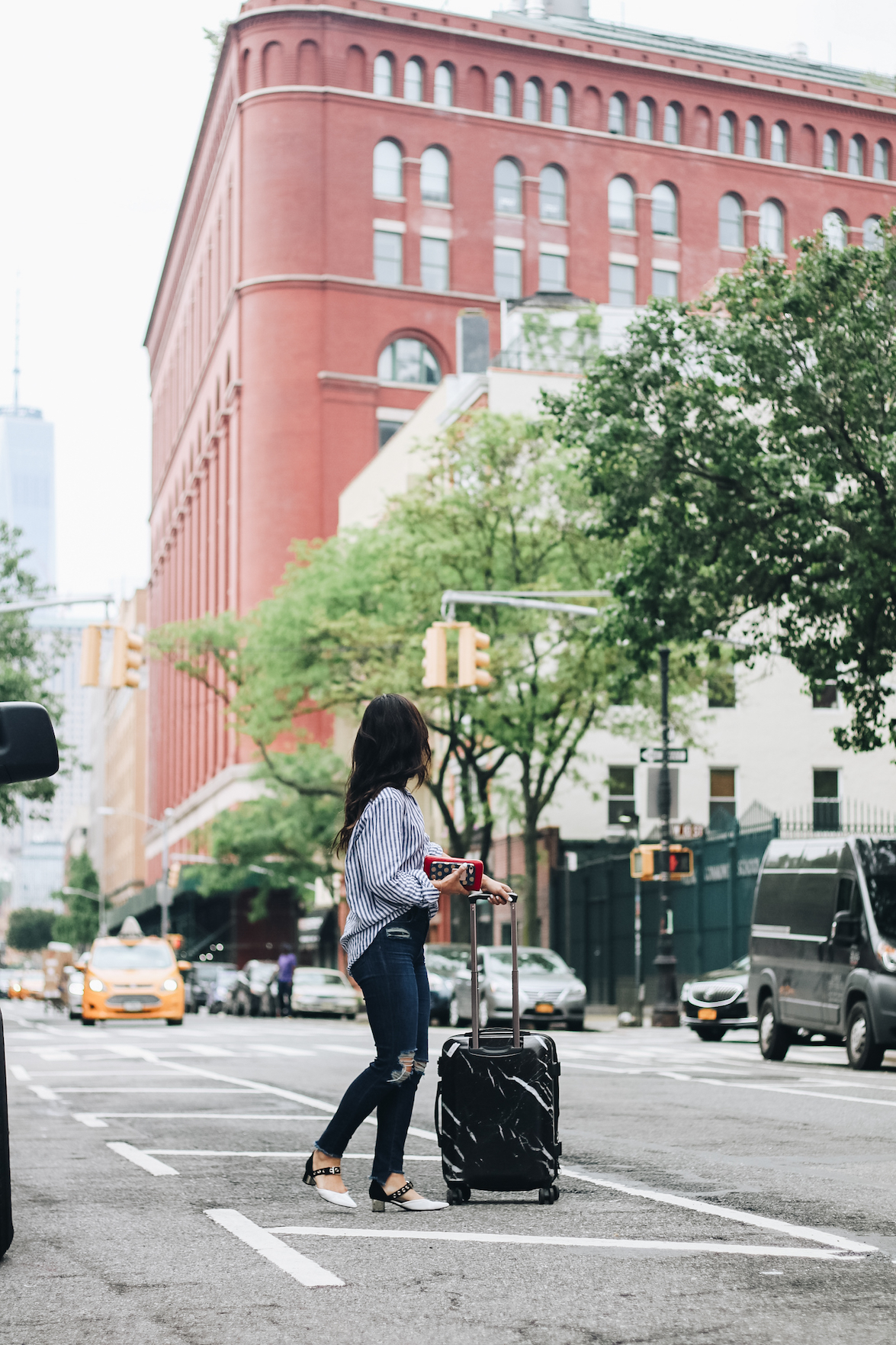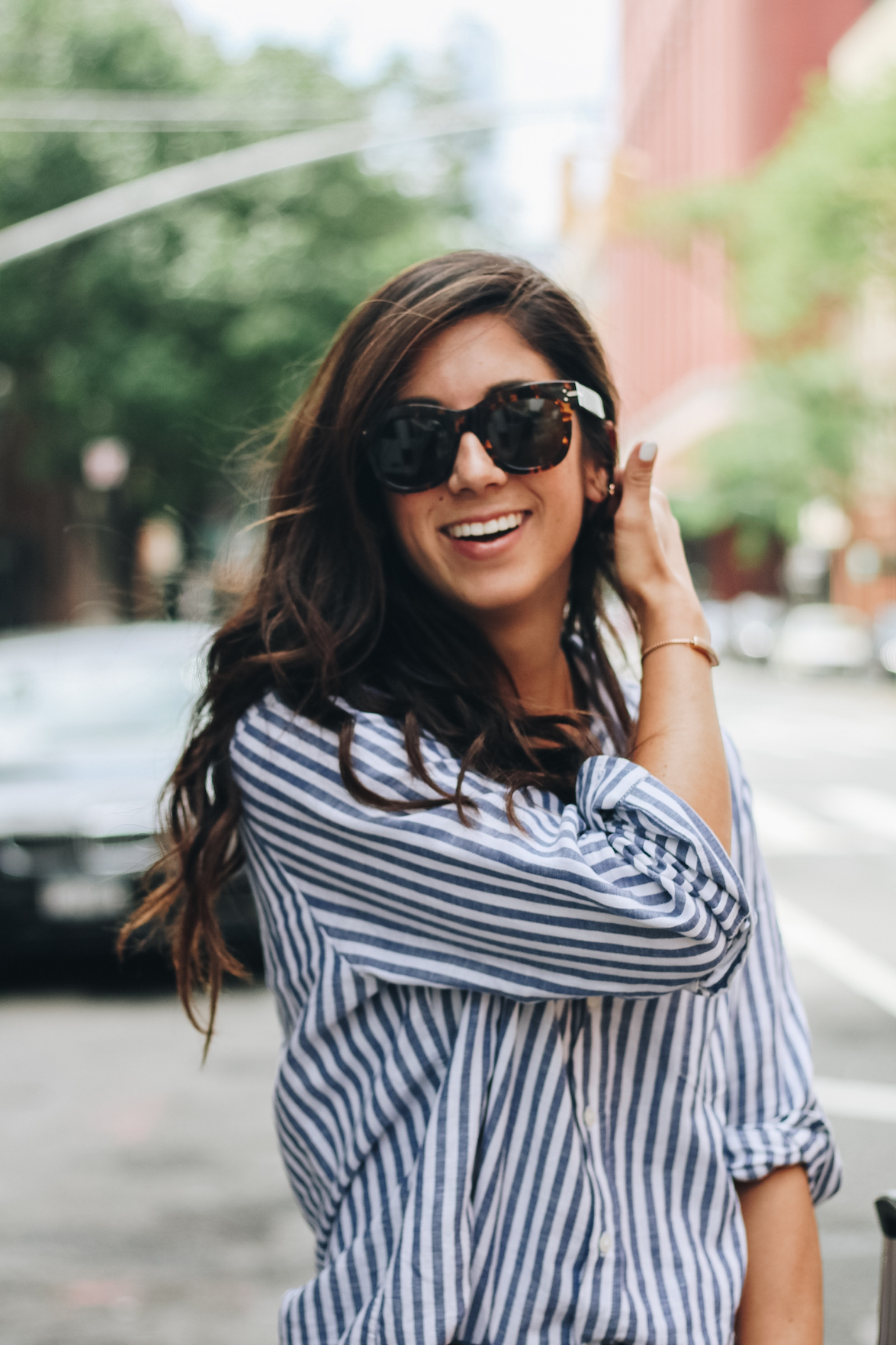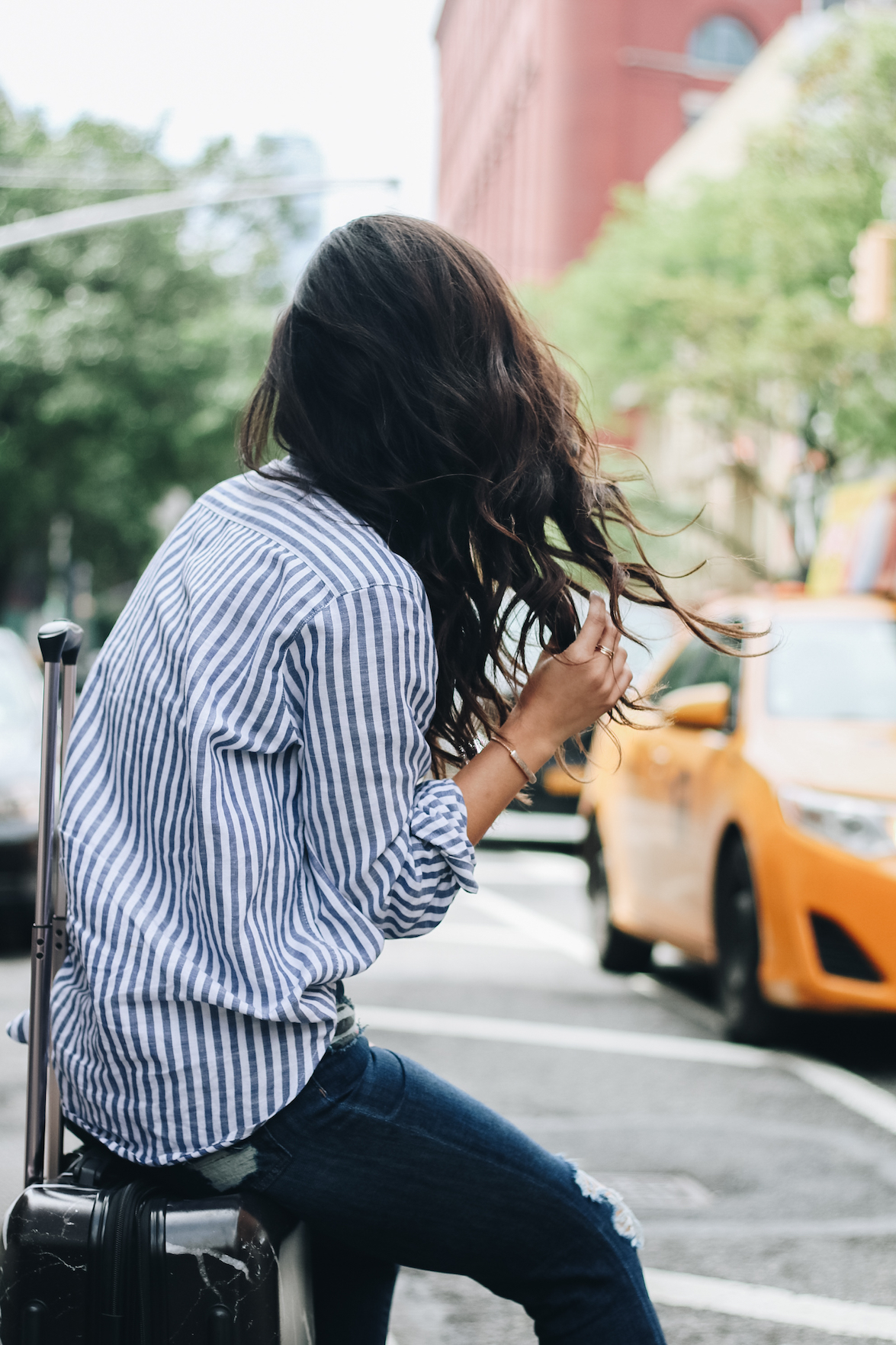 This  post was in collaboration with L'Oréal. As always, all opinions and styling are my own. Thank you for supporting all This Time Tomorrow collaborations!