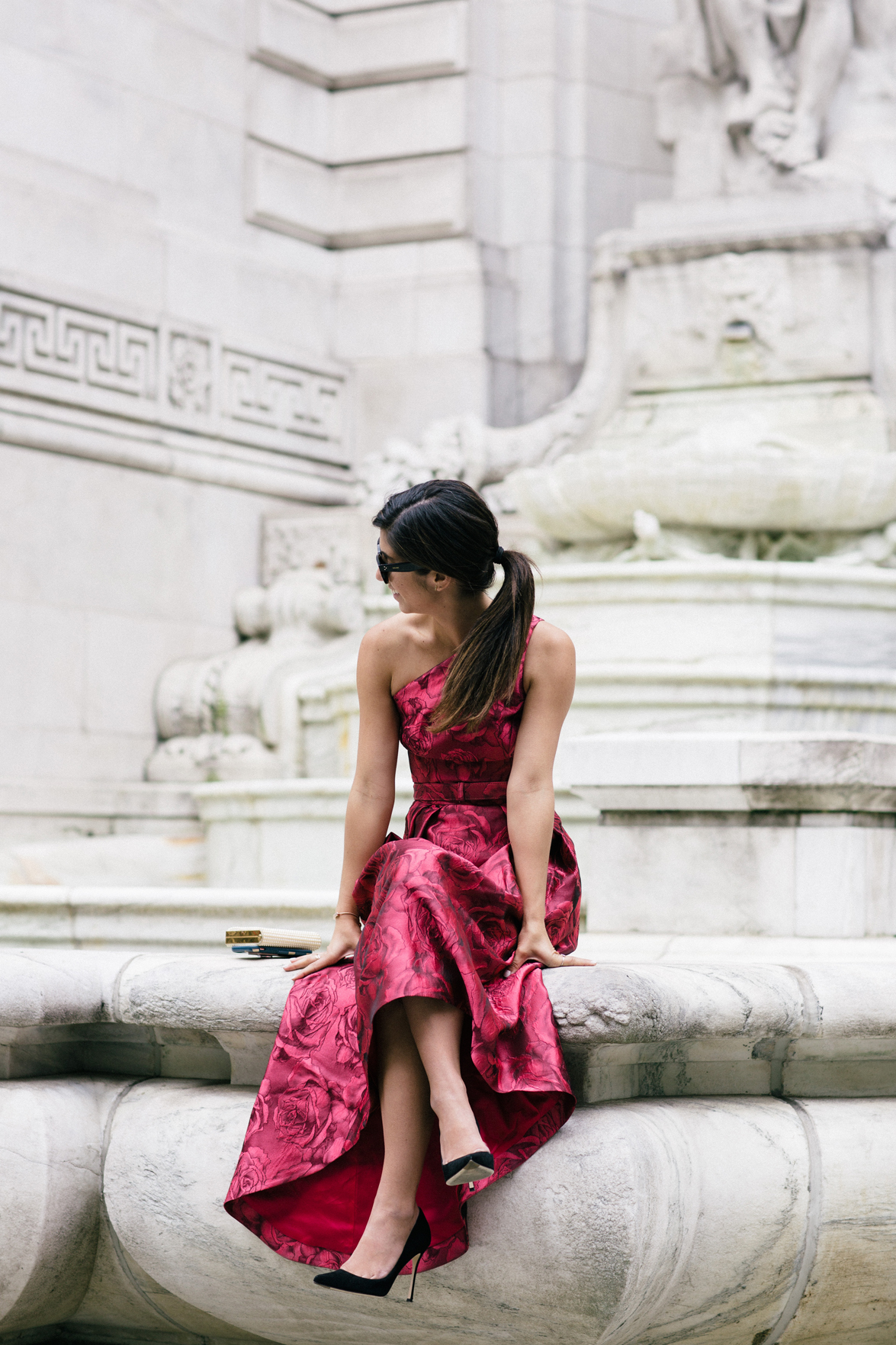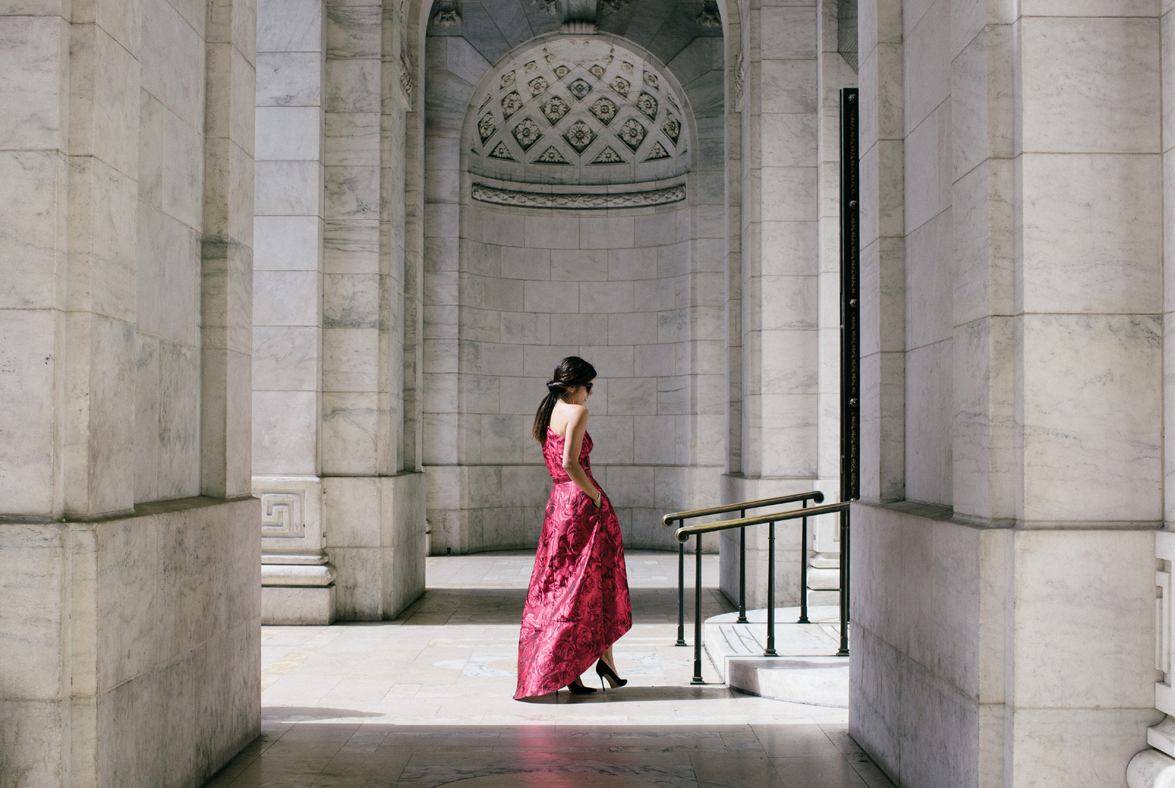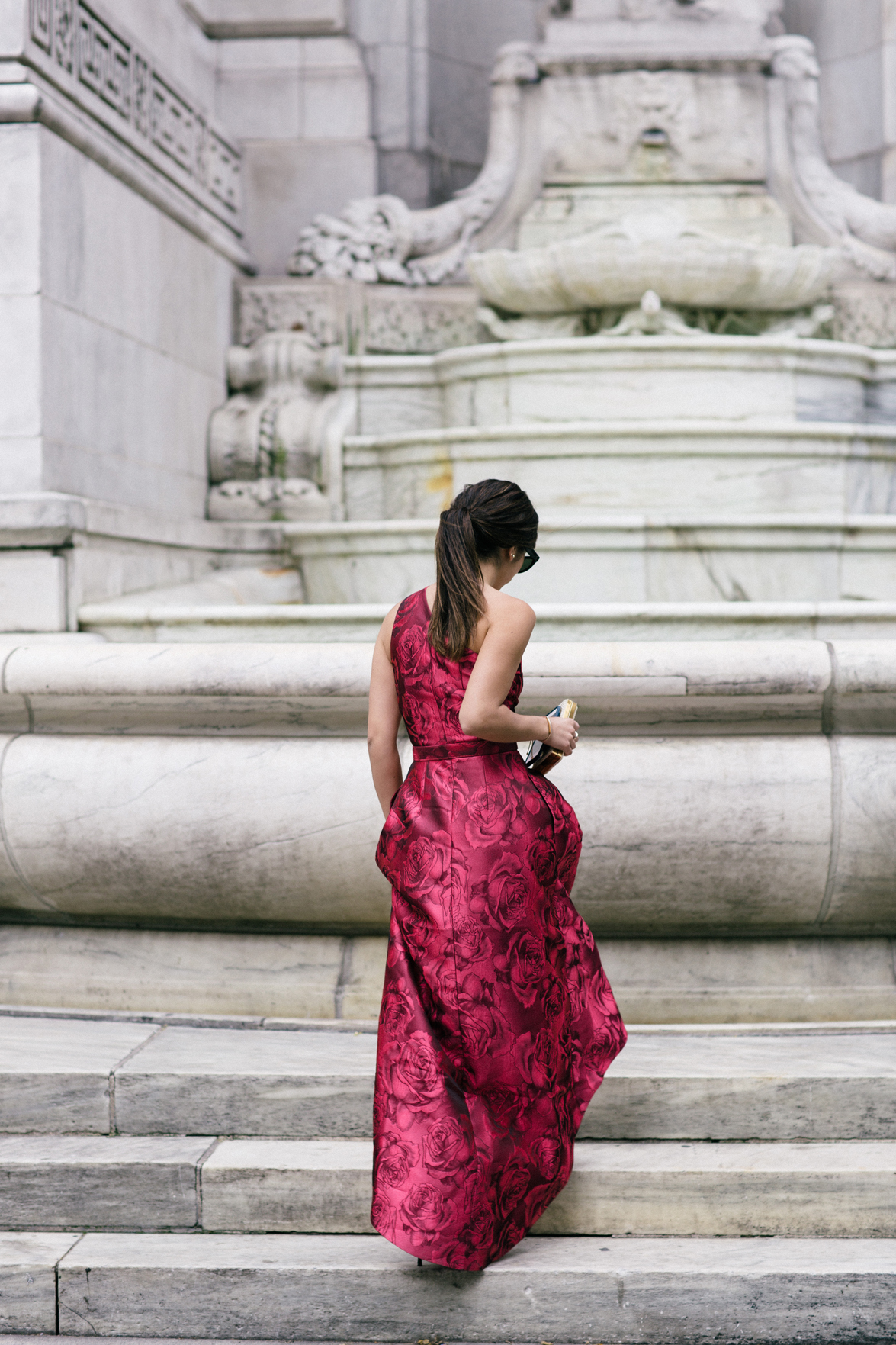 There are a lot of reasons as to why I love New York. The culture. The people. The pace. All combined, it can be quite addicting. One of my top reasons though? I absolutely love that, on any given Saturday, there's almost always a reason to get dressed up. For something. Be it a dinner. A black tie gala that a friend has a plus one for. Or just to grab burgers at Shake Shack (kidding, but really, the beautiful thing about New York, is that even if you tried that last one, no one would likely bat an eyelash). Why? Because New Yorkers have seen a lot. And they can appreciate it — even if it seems slightly out of place.
To that end, I've always believed in a strong dress arsenal — the more items that can seemingly go both cocktail and formal at my disposal, the better. Take this St. John dress for instance. The high-low hem makes it a bit more modern and less stuffy, the print is bright and cheery, a great way to stand out from the typical all-black New Yorker crowd and the one shoulder detail makes it fun to play with either an interesting necklace/choker for the evening or the perfect statement earrings. Plus, added bonus: it oddly reminds me of the pink evening dress Carrie wears on a date with Aleksandr Petrovsky when they randomly wind up at McDonalds at the end of the evening. Because, when you're craving some fries, you're craving some fries. Regardless of what you're wearing.
Do you guys have any formal/black tie events coming up? If so, what are you planning on wearing?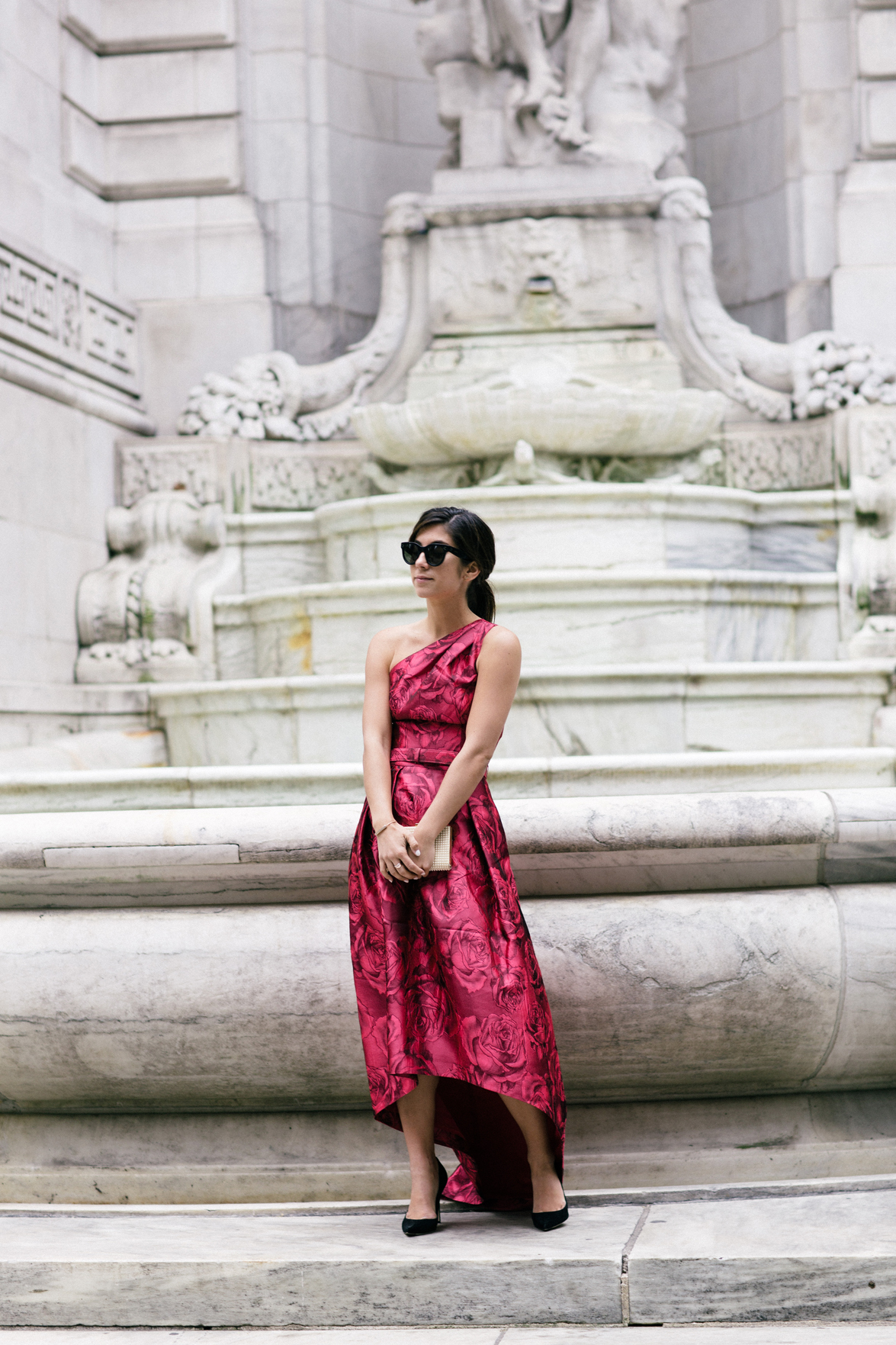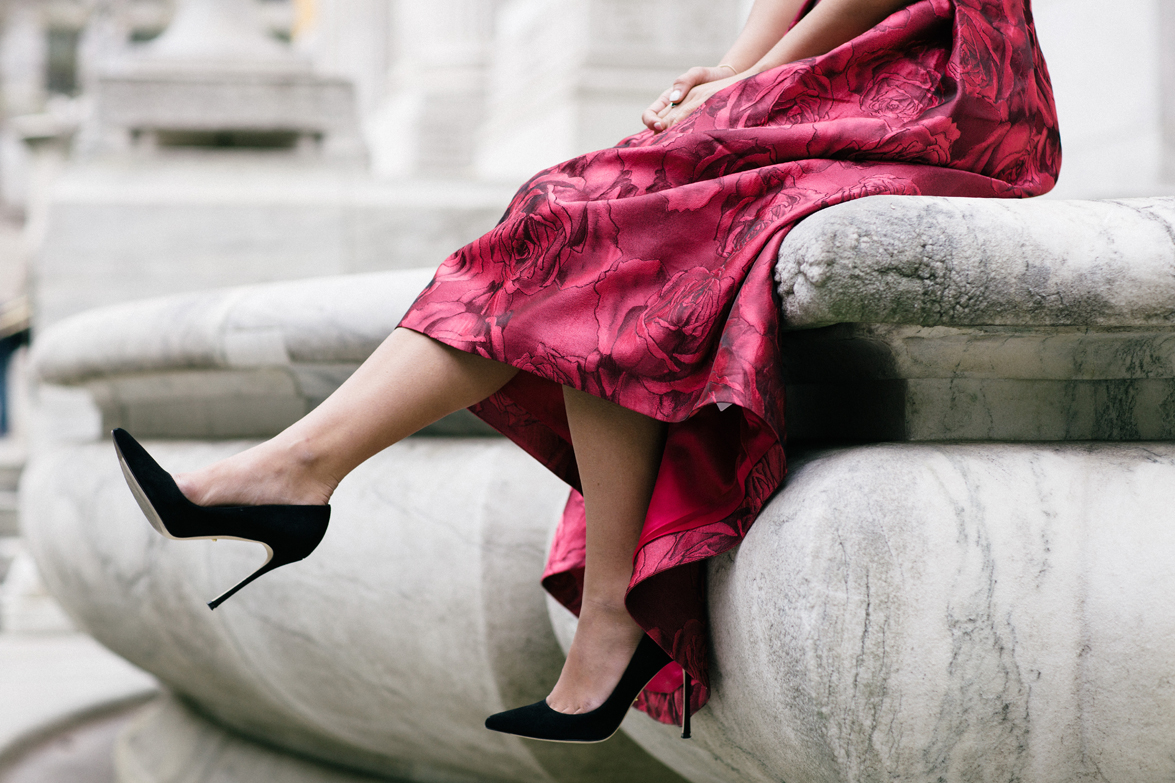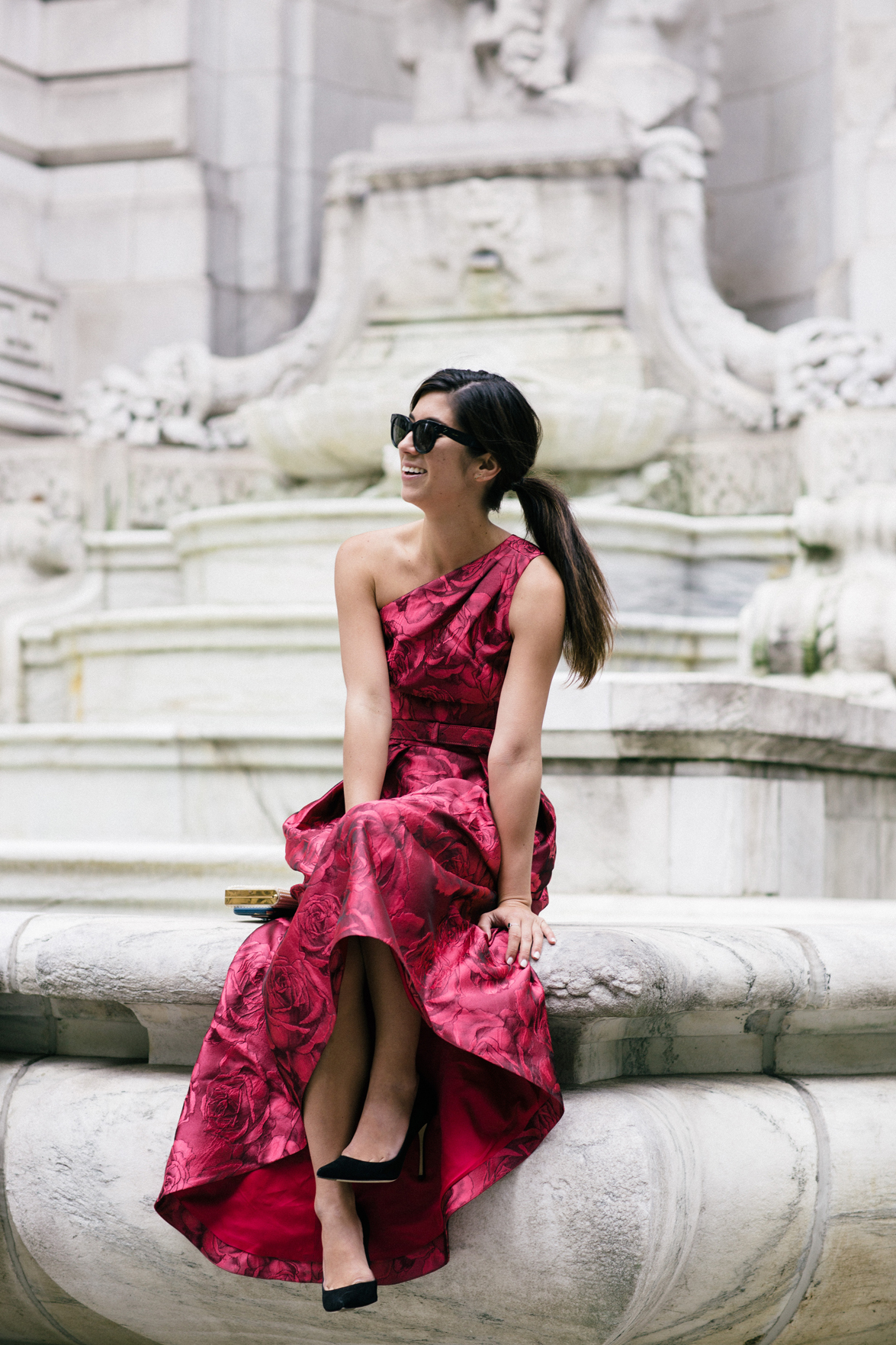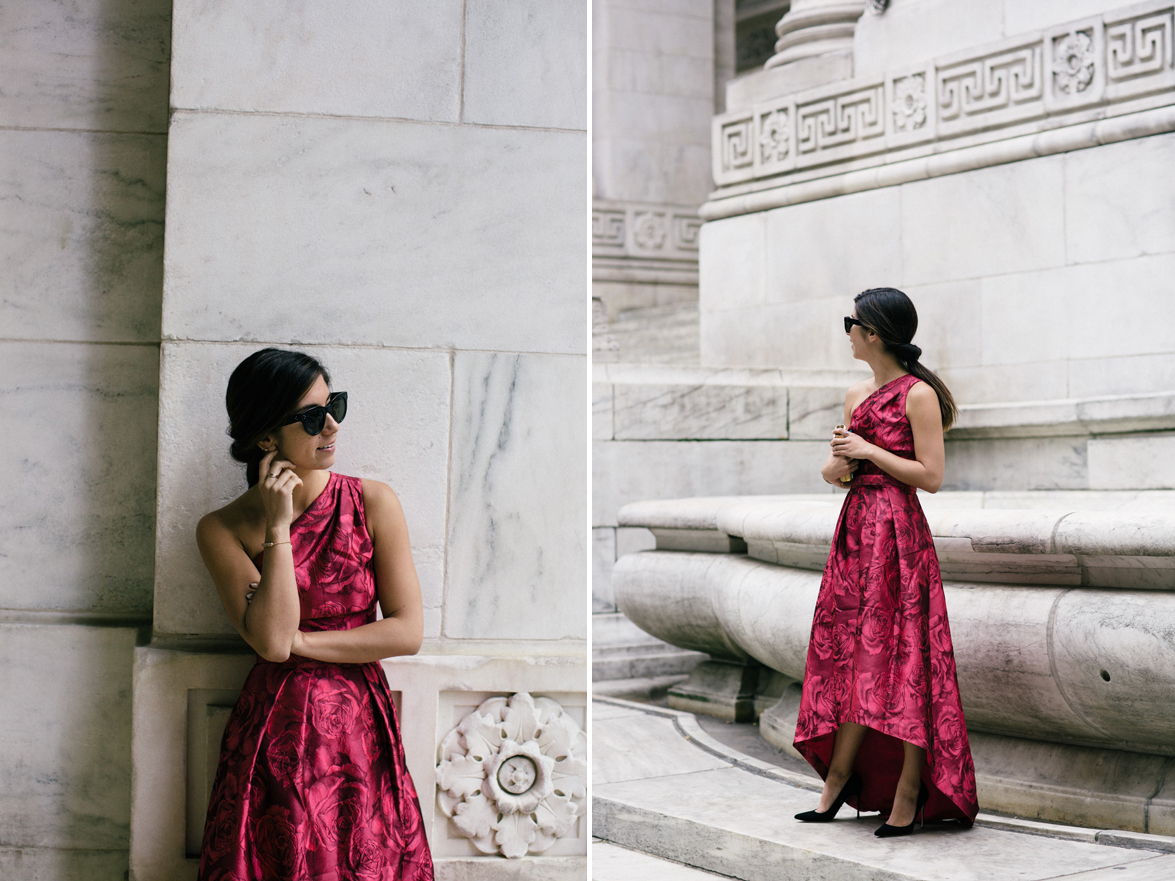 OUTFIT DETAILS: St. John dress // Sergio Rossi heels // Celine sunglasses // Vintage clutch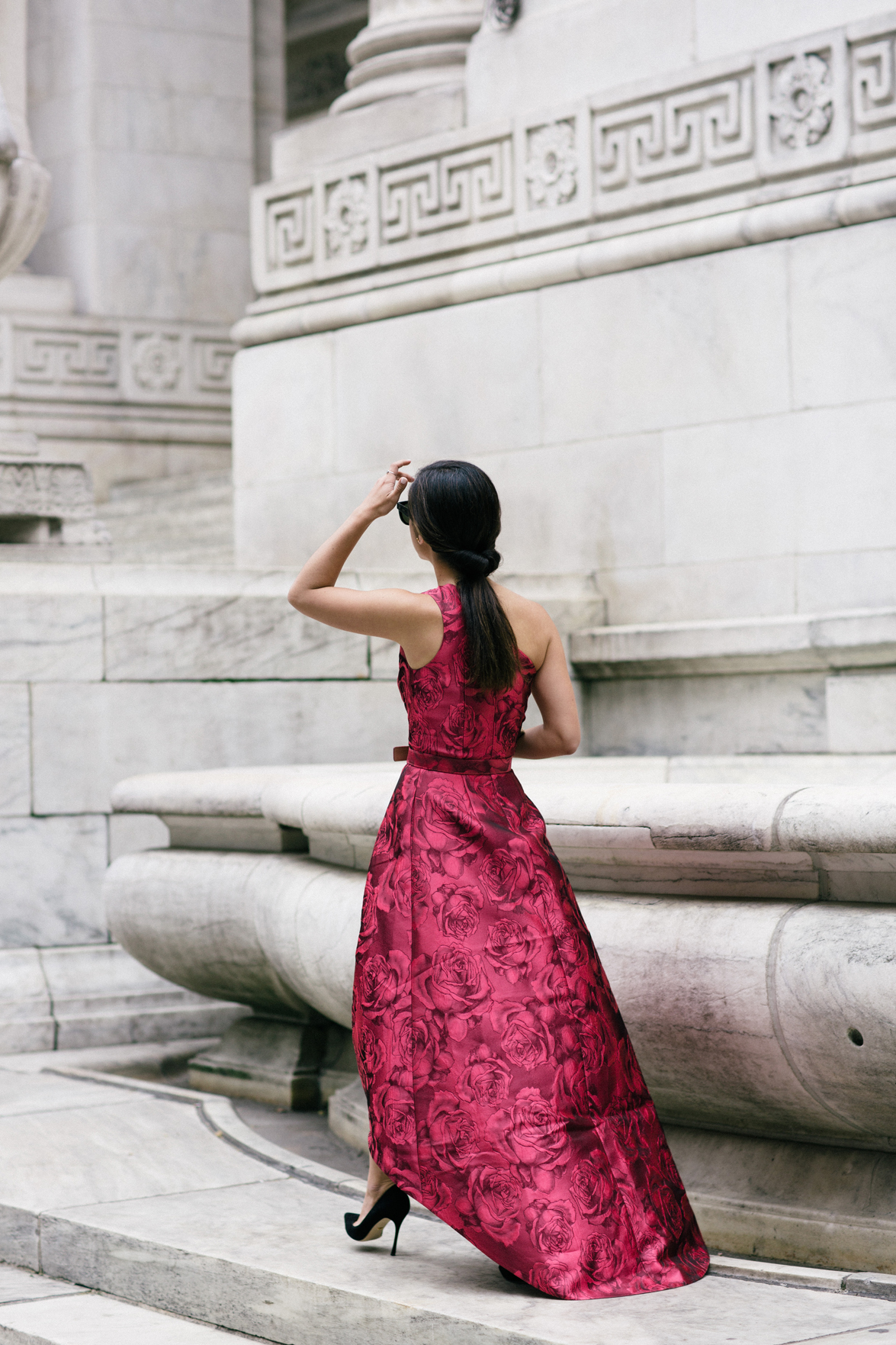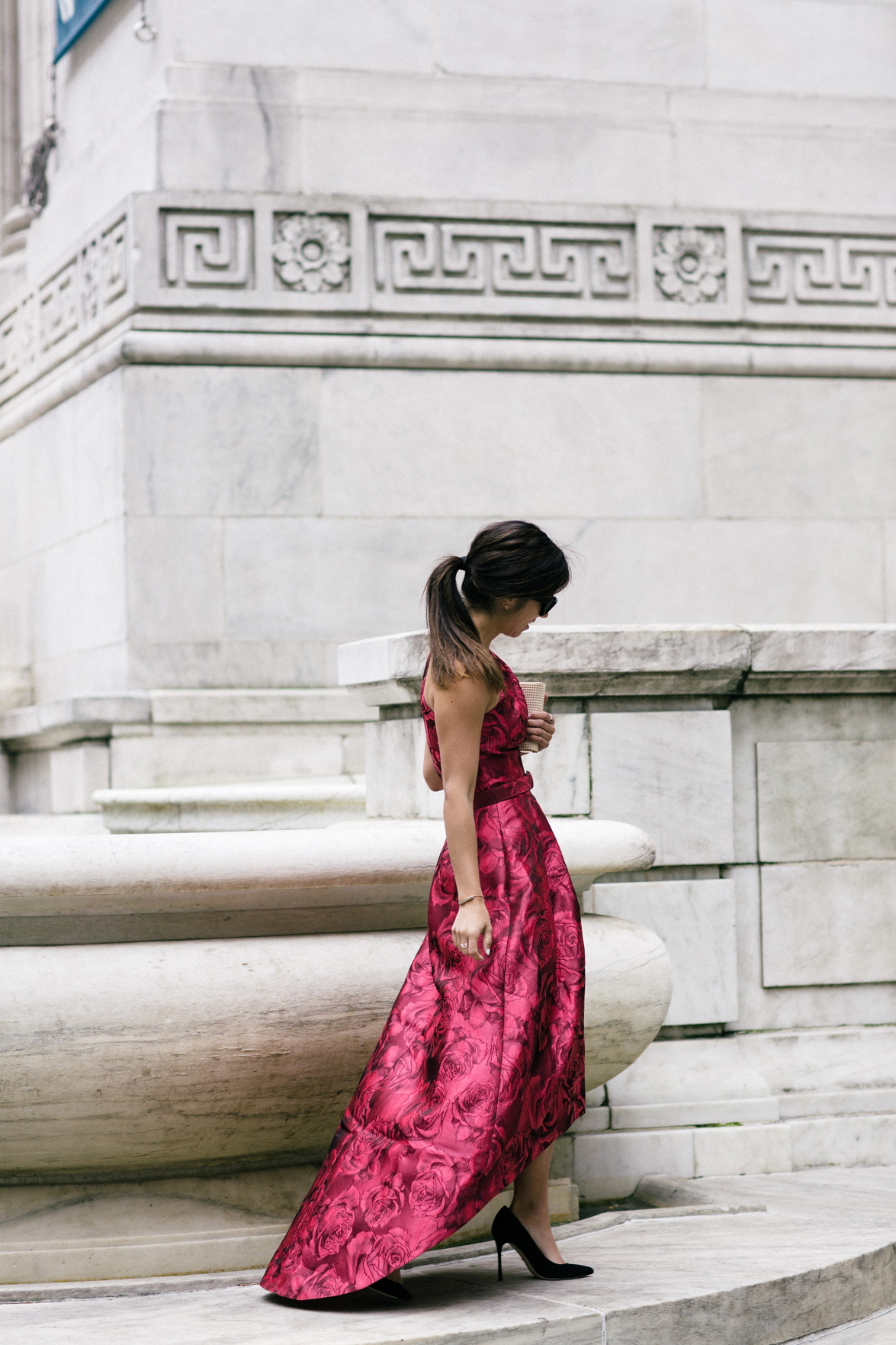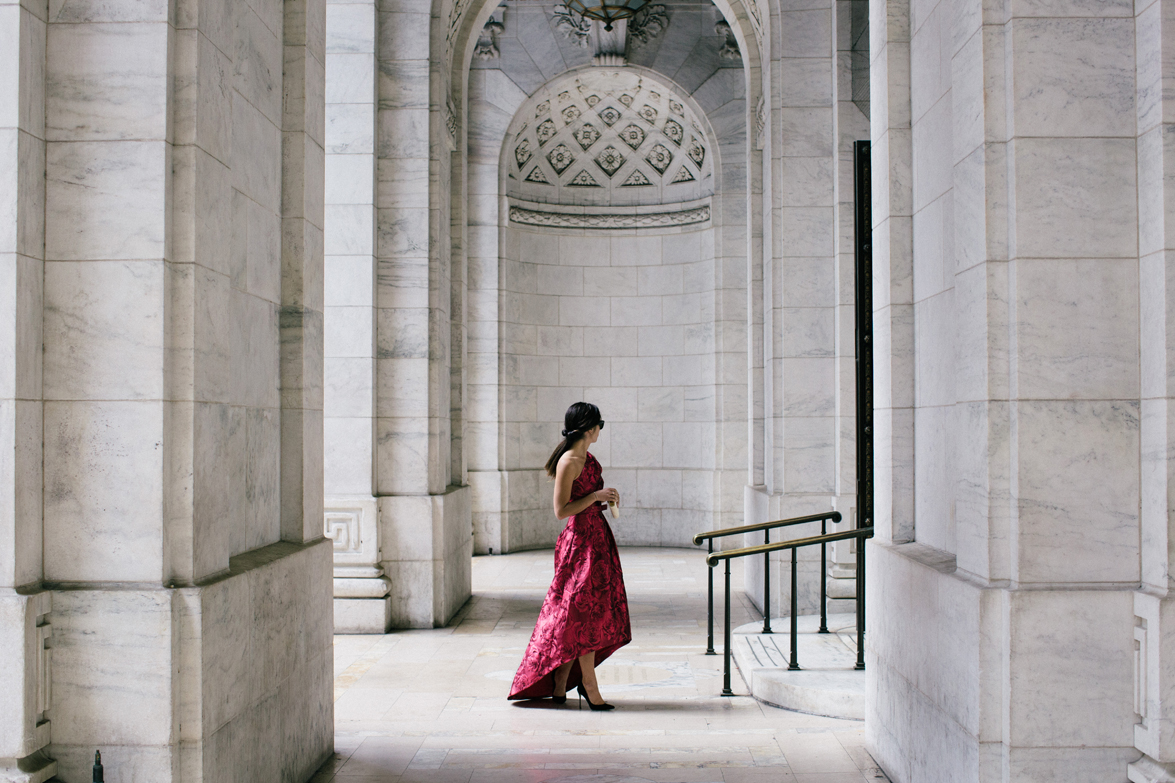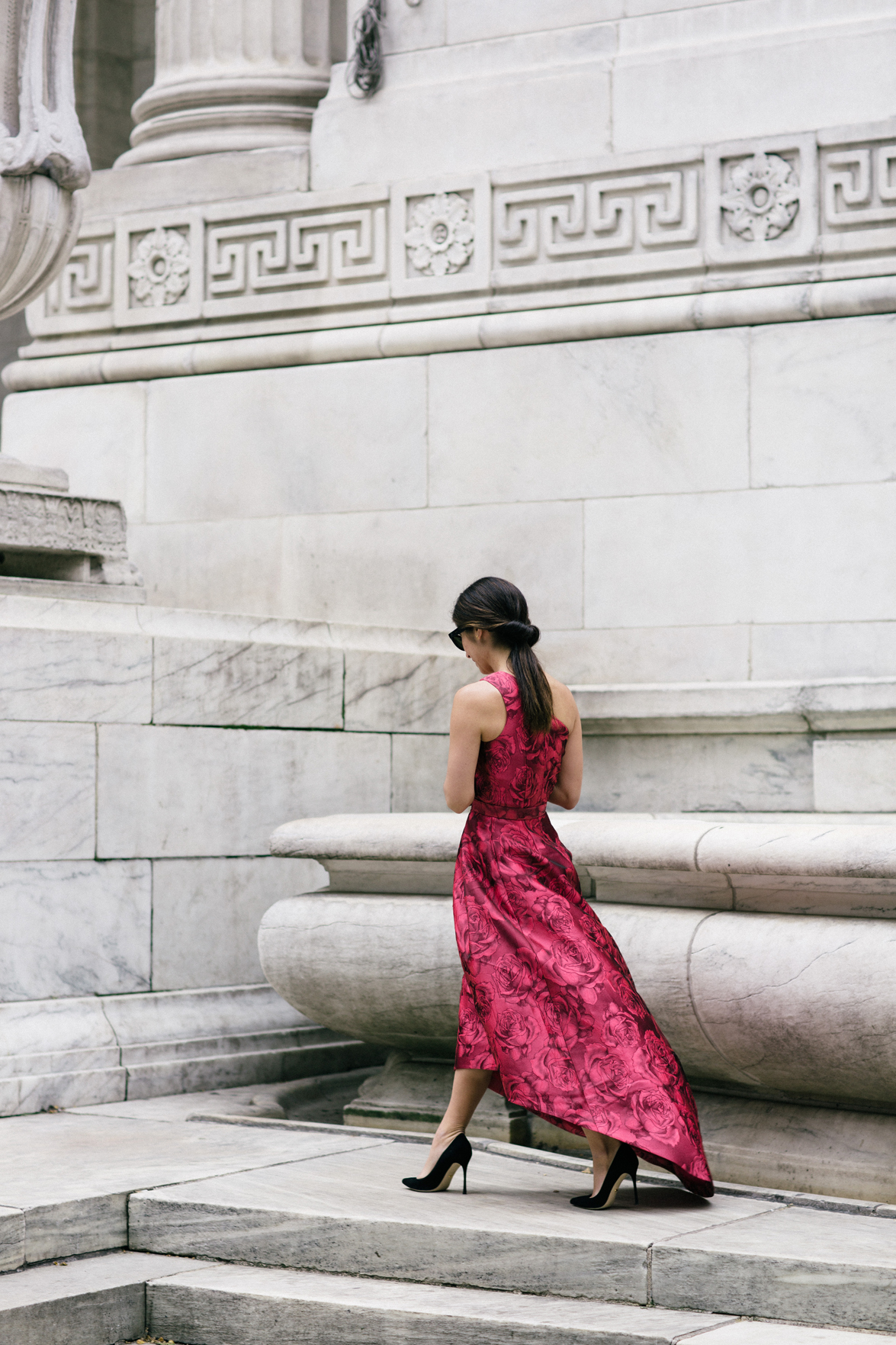 This  post was in collaboration with St. John. As always, all opinions and styling are my own. Thank you for supporting all This Time Tomorrow collaborations!