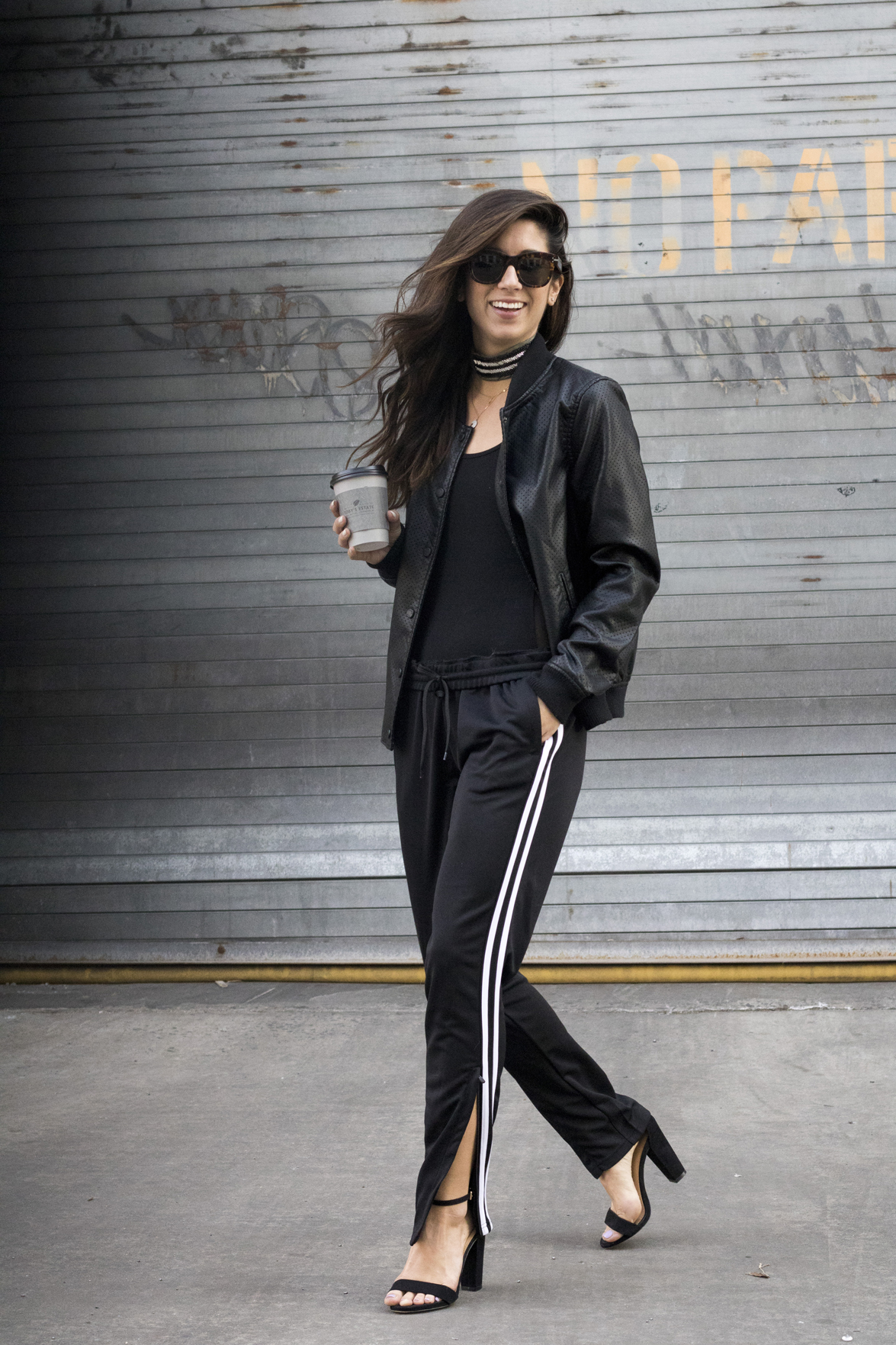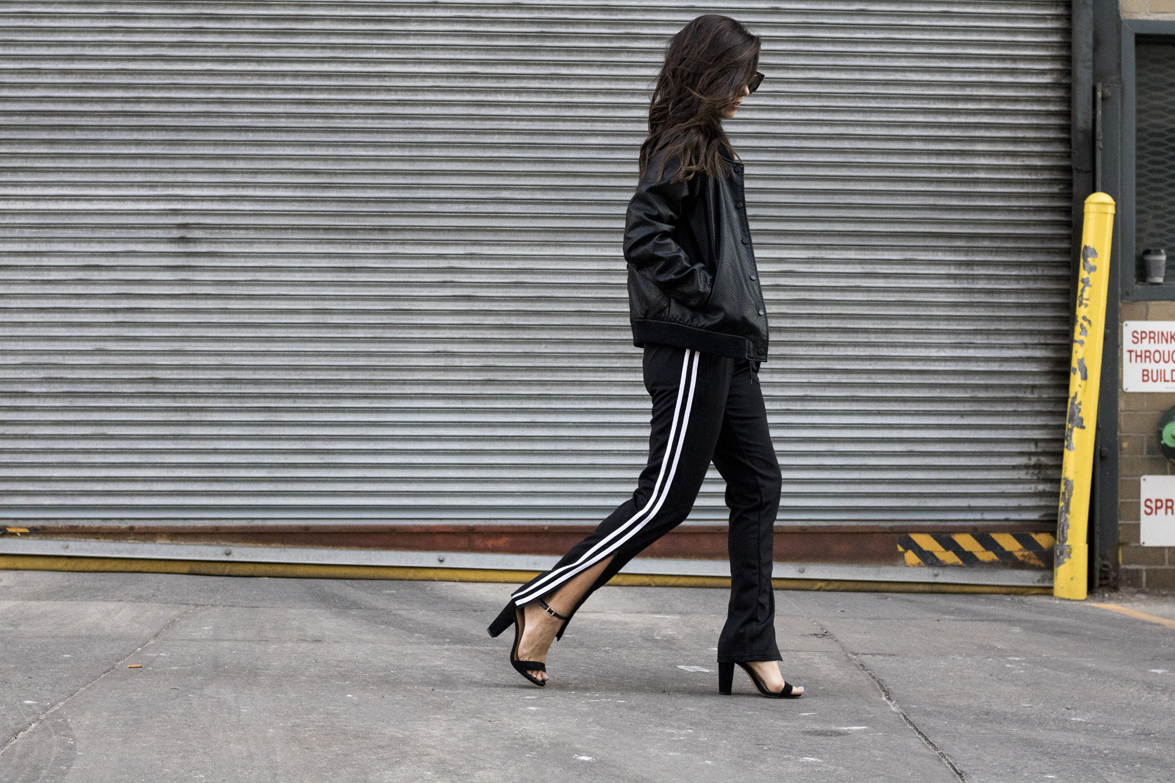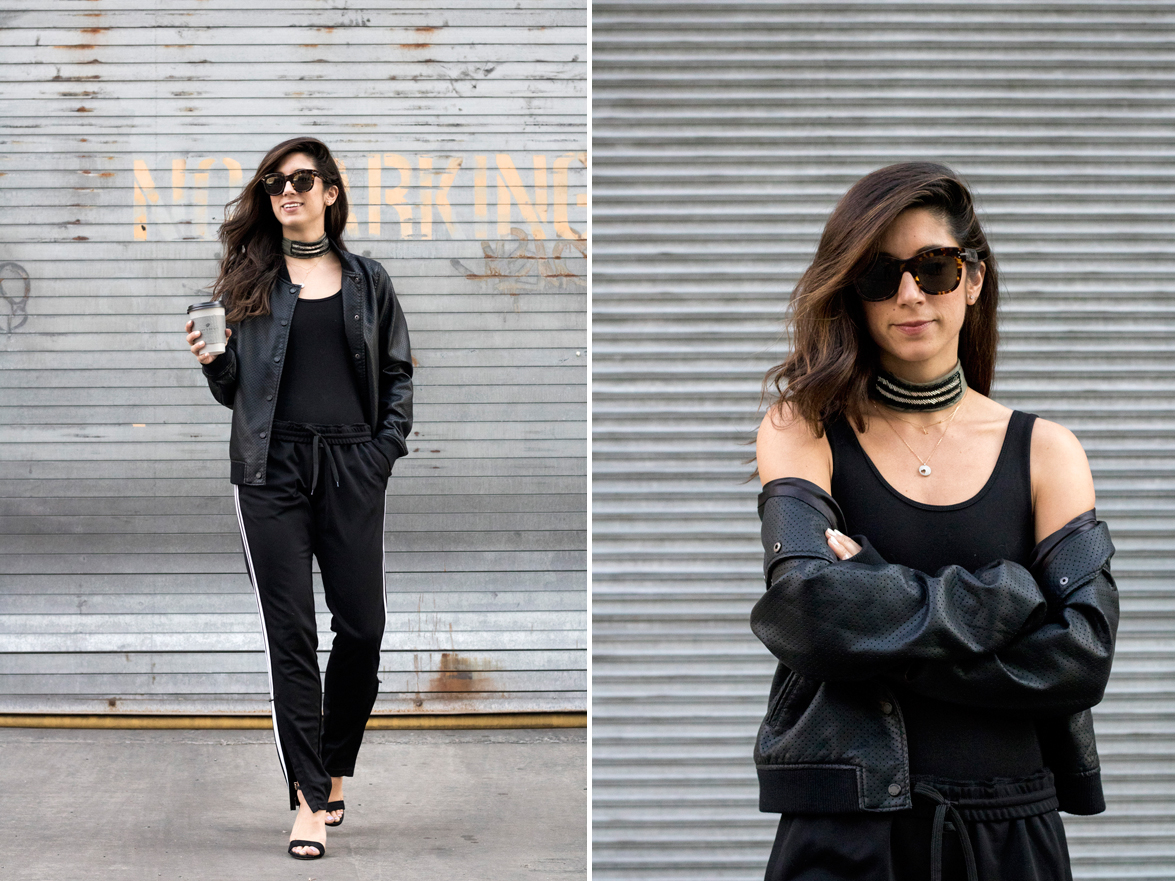 Raise your hand if you grew up in the 90s. (Raises hand.) Great. We got lots to talk about.
If you were like me, you lived in your track pants. And when I say "lived" I mean you basically begged your mom to buy you multiple pairs, in multiple colors and sometimes a few back ups in your favorite colors just in case of emergencies. My mom rarely indulged me on the last request, which I later forgave her for. (Love you, Mom!)
I adored wearing my track pants. With a little baby doll tank or, gasp, even a crop top, they were my ultimate go-to, whether I was going to school or leaving team practices in the evening. So it's perhaps only fitting that whenever I see a pair today, I'm oddly reminded of those years, in a really beautiful nostalgic way. Almost to the point I can hear my favorite TLC album being cued up. ('Don't go chasing waterfalls…')
Naturally, you can imagine my surprise, and heck, delight, once athleisure started making a comeback with a vengeance this season, with designers almost suiting up their models for practice down the runway. Mesh. Spandex. Neoprene. And yes, my favorite, the revamped track pants. To top it all off, once I saw that Kohl's had released a pair as part of their madden NYC collection, I was sold (and promptly headed over to my local store to pick up a few different colors). This time around though, I skipped the baby doll tank and crop top and opted for a chic mesh paneled body suit for some sex appeal and a perforated leather bomber jacket for some edge. Topped off with some come hither heels and an embellished choker, the look feels instantly modern, with a fun nod to my childhood whims.
I think TLC would be proud, don't you?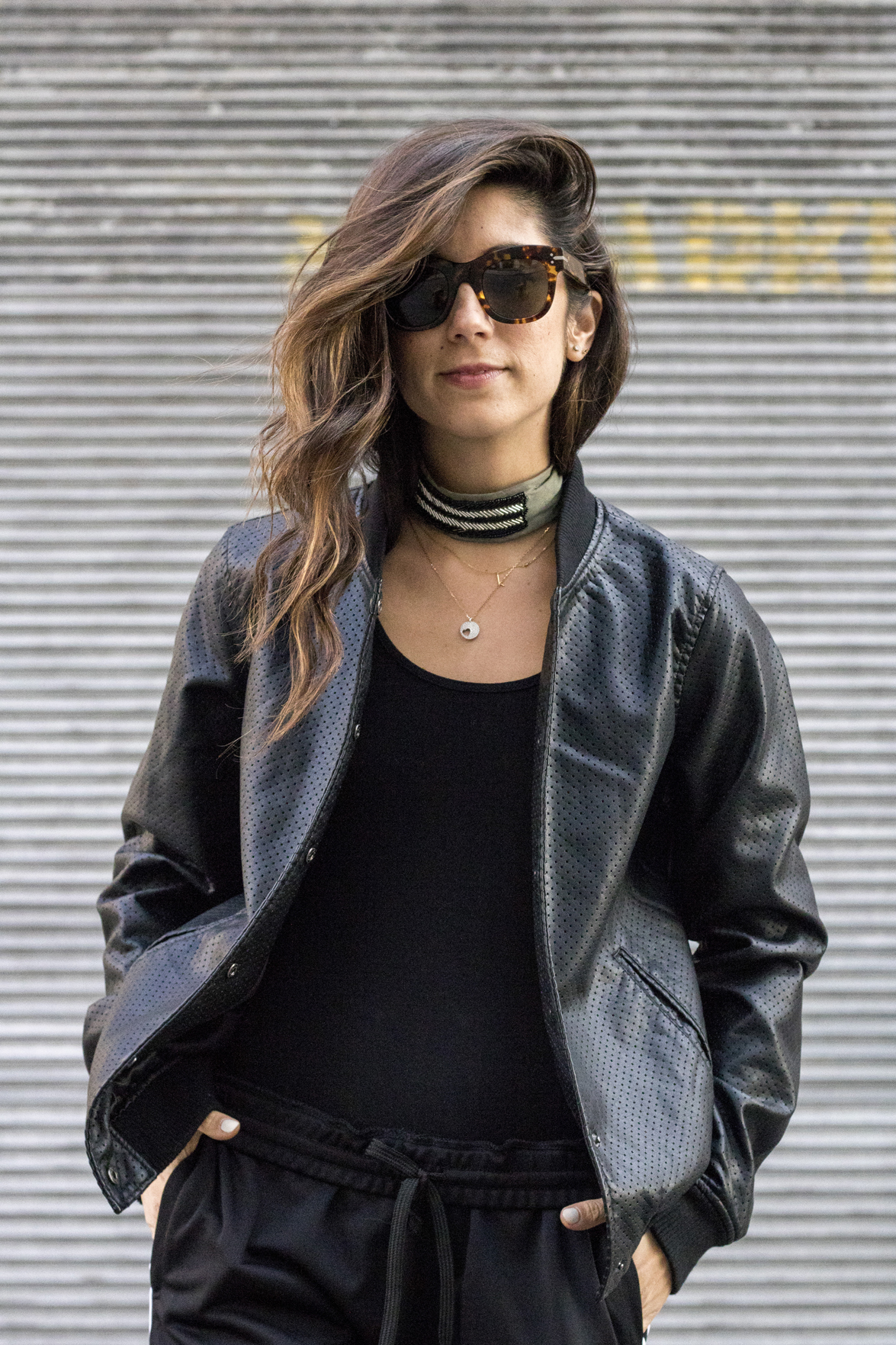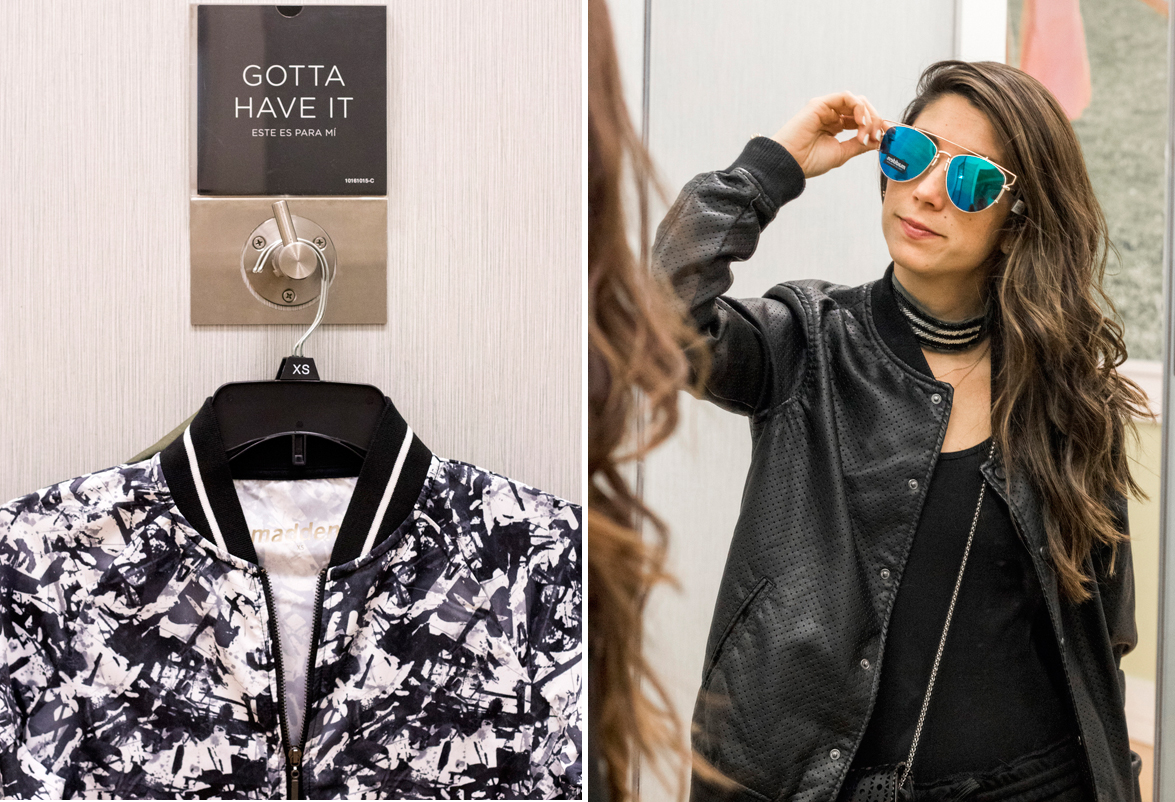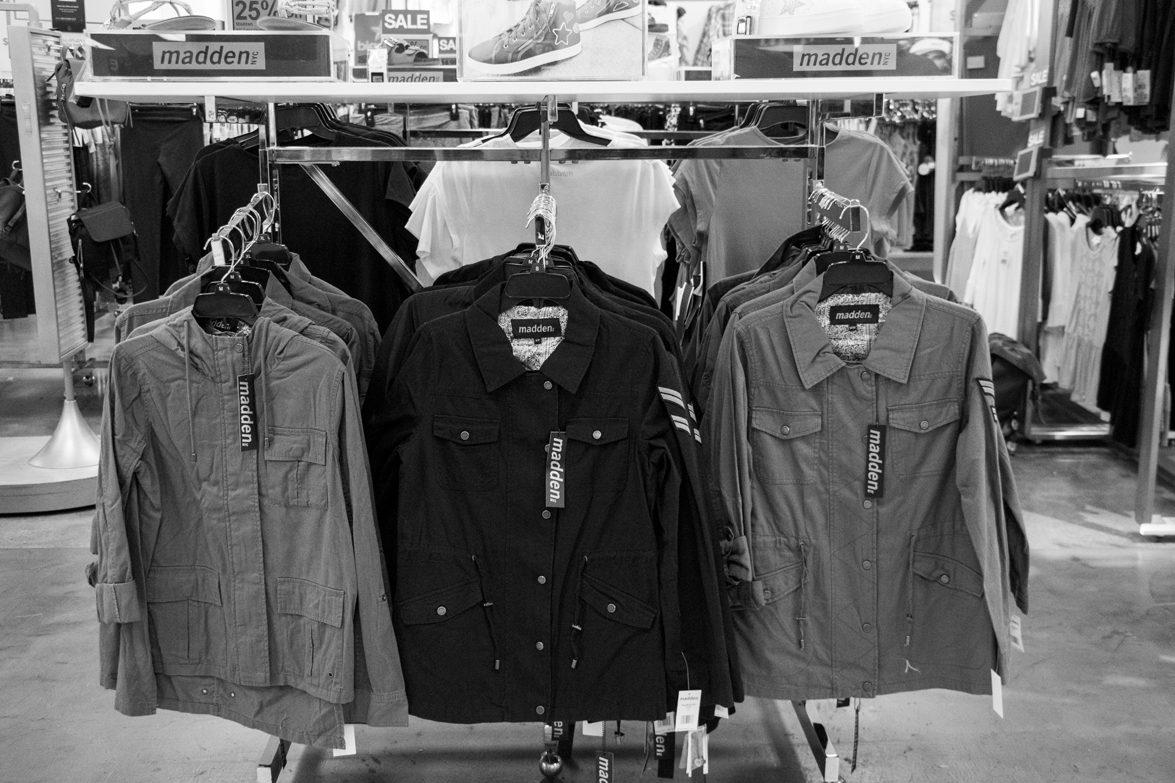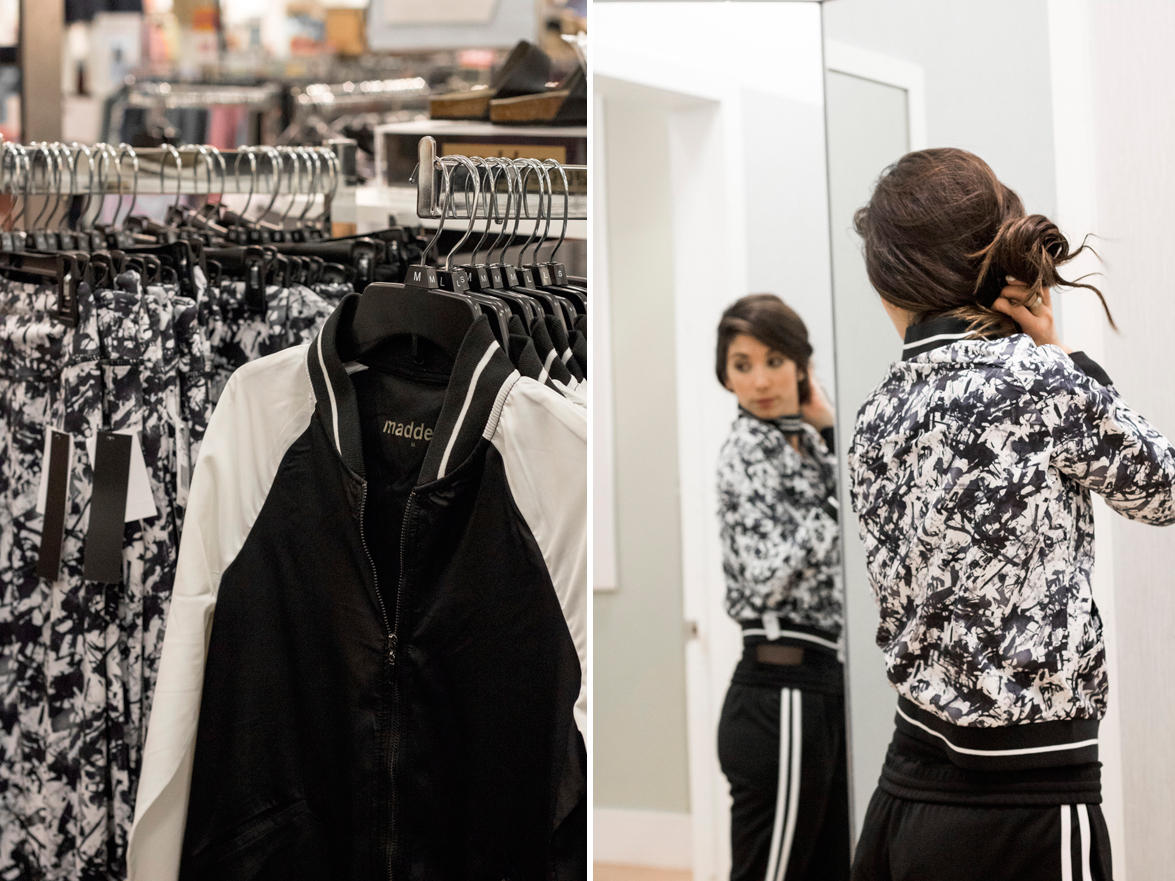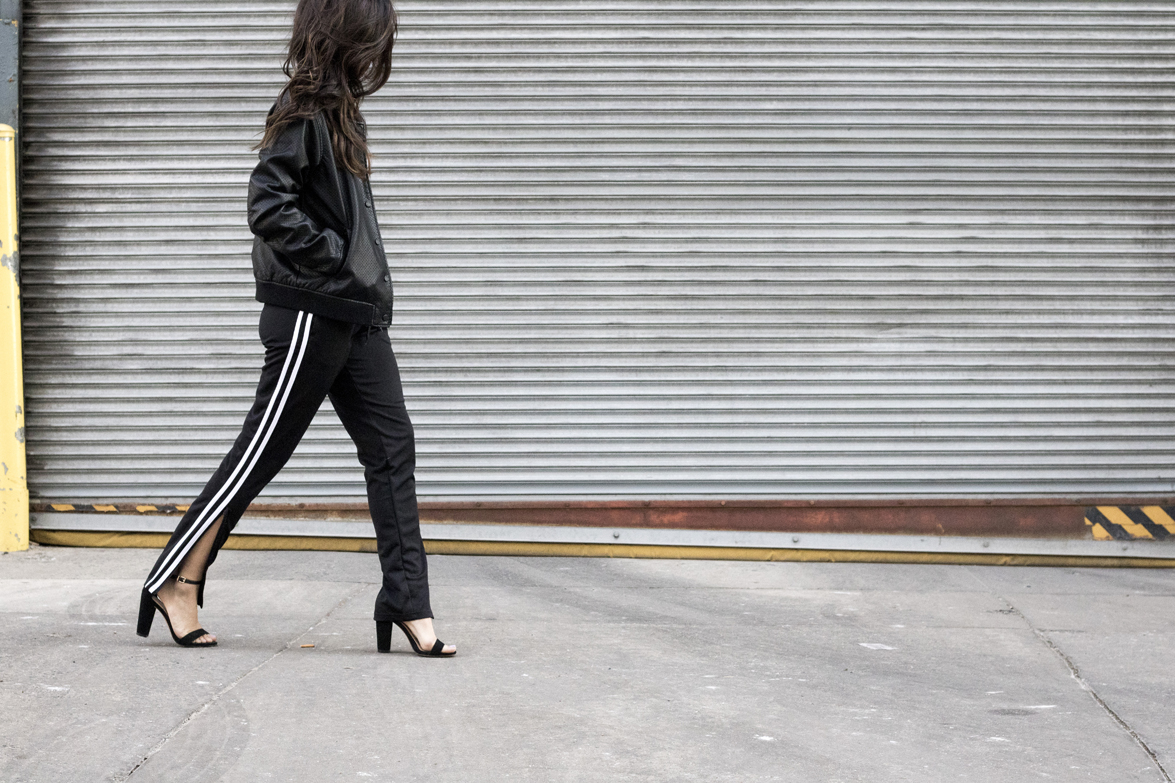 OUTFIT DETAILS: madden NYC bomber jacket // madden NYC track pants // madden NYC heels // madden NYC bodysuit // madden NYC neckscarf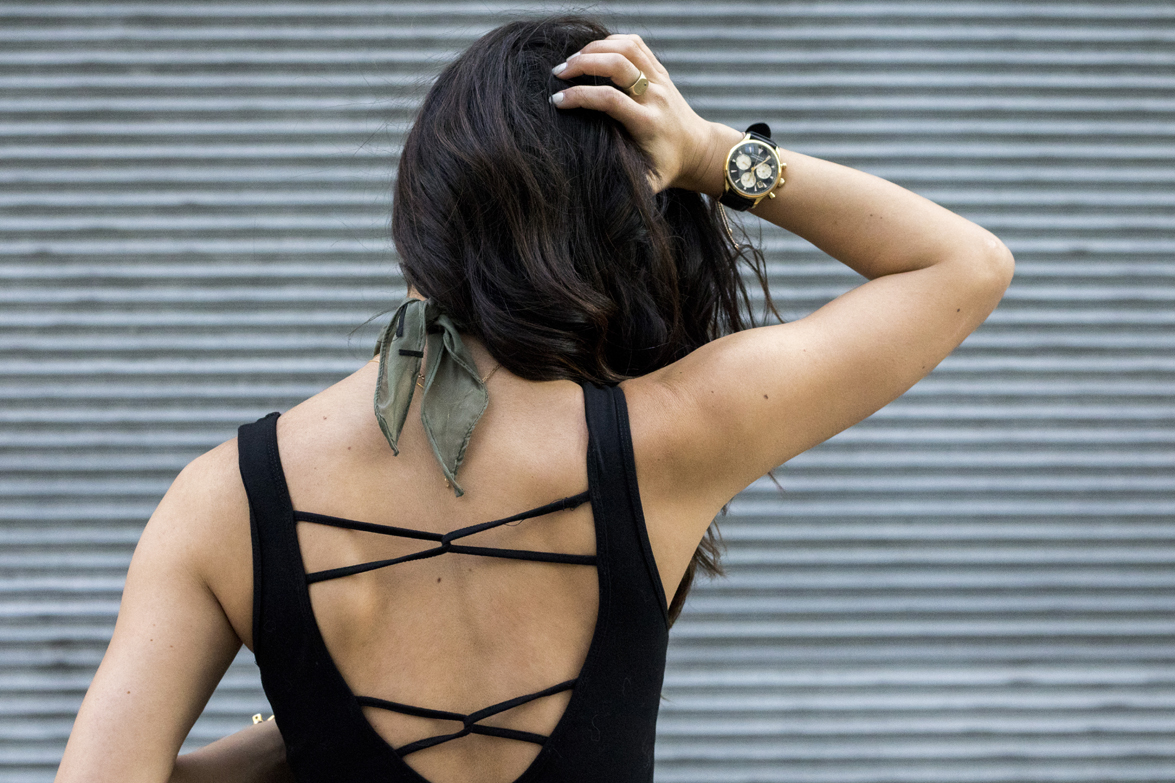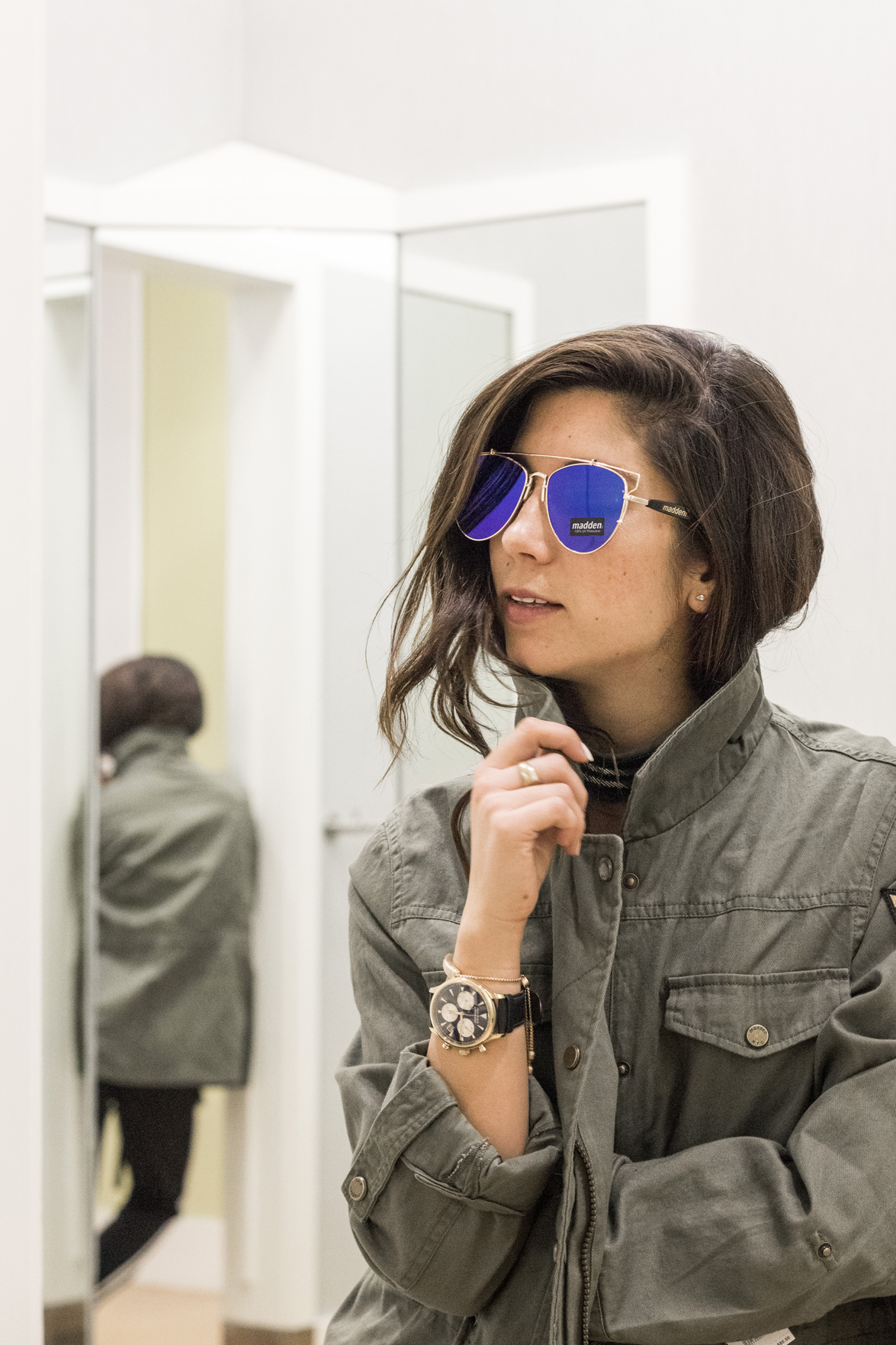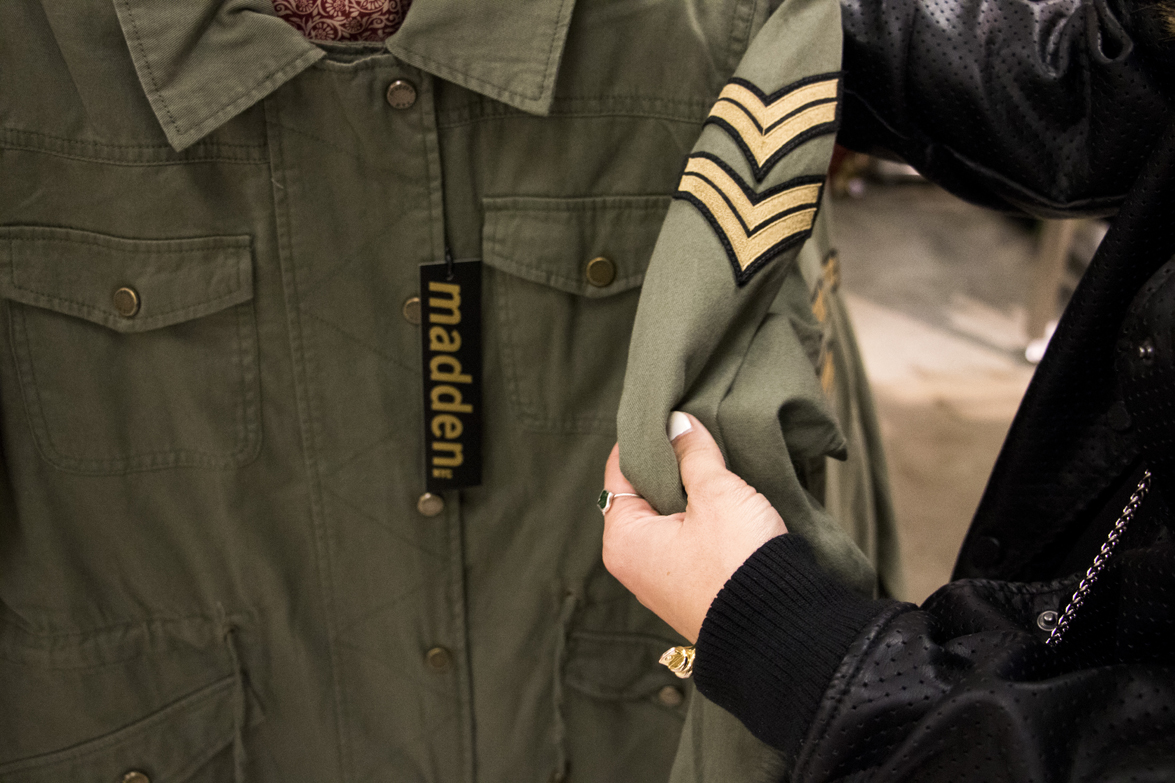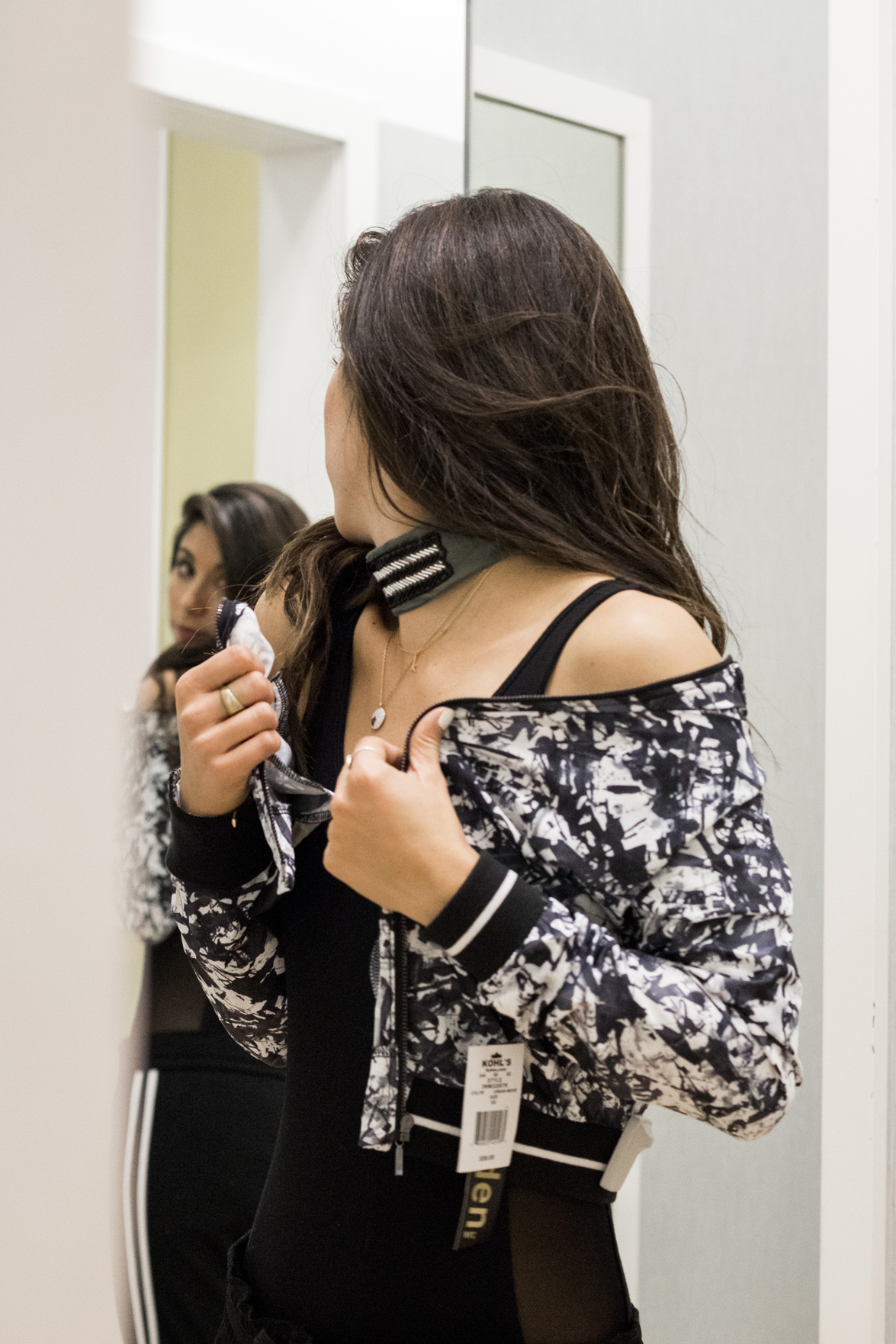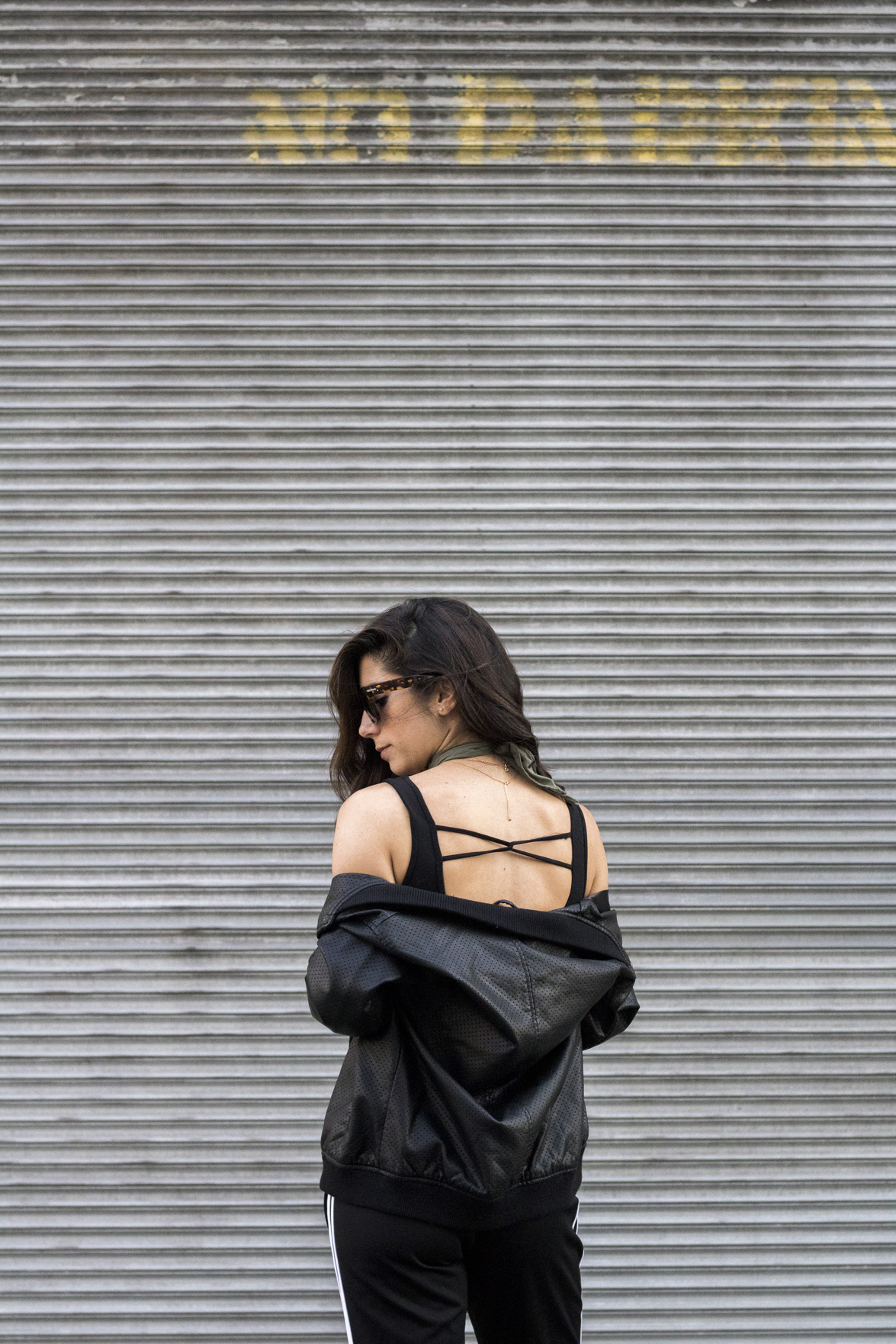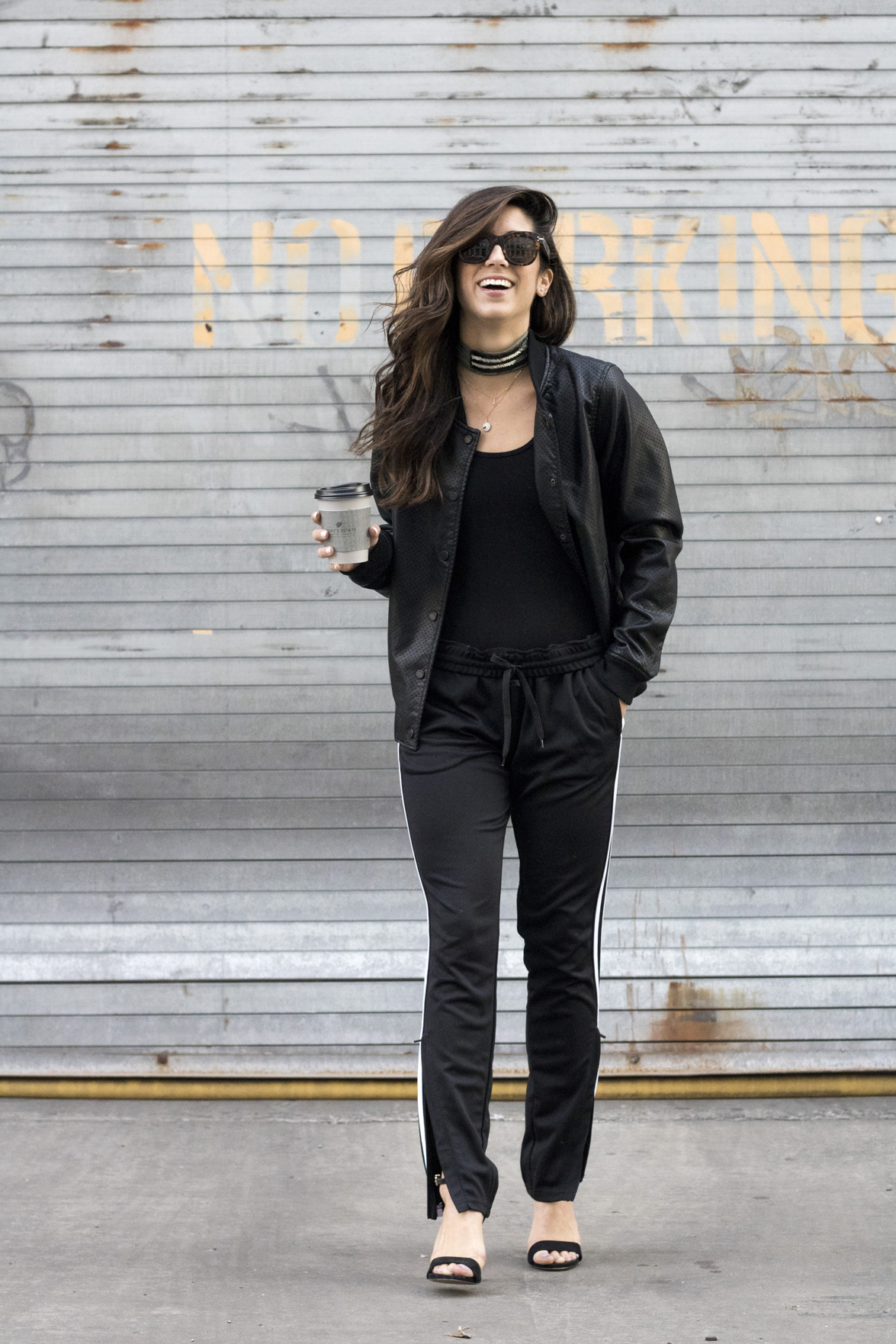 This post was in collaboration with Kohl's and ShopStyle. As always, all opinions and styling are my own. Thank you for supporting all This Time Tomorrow collaborations!