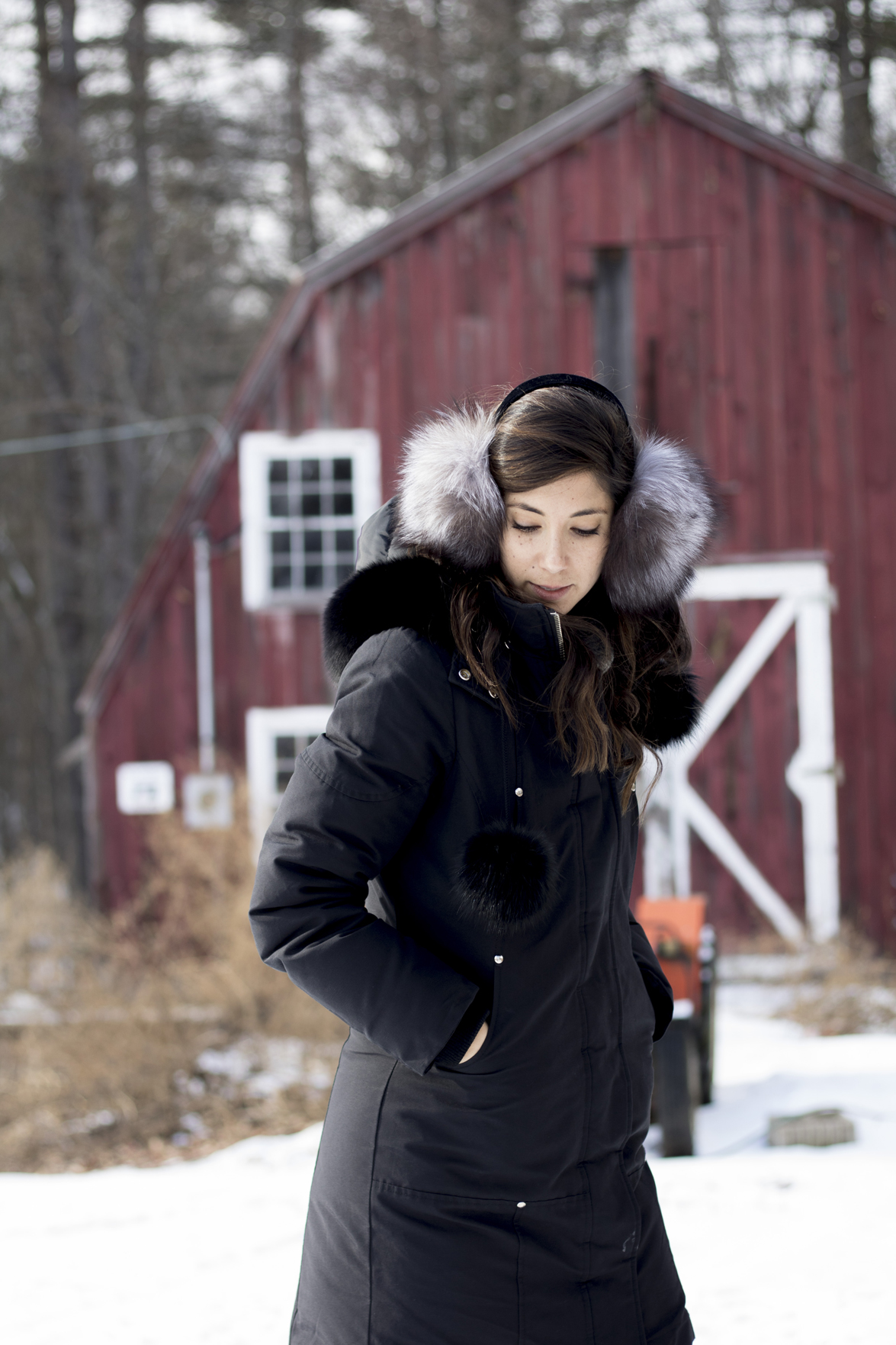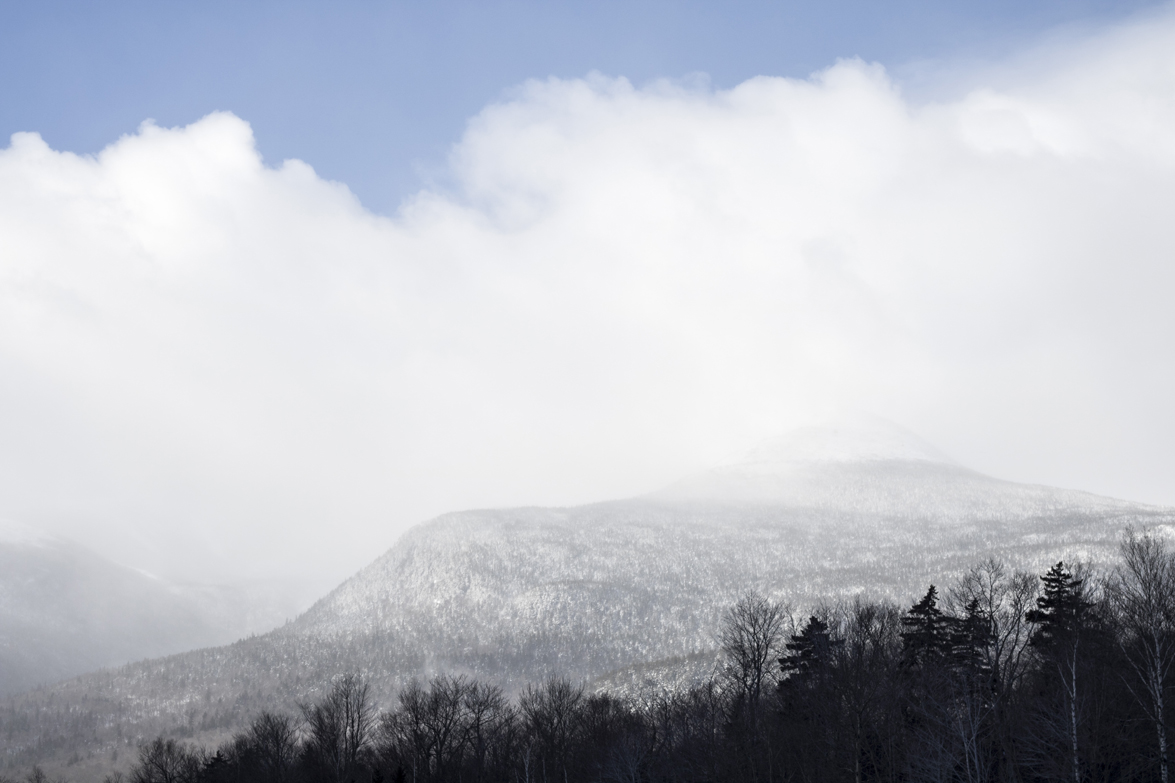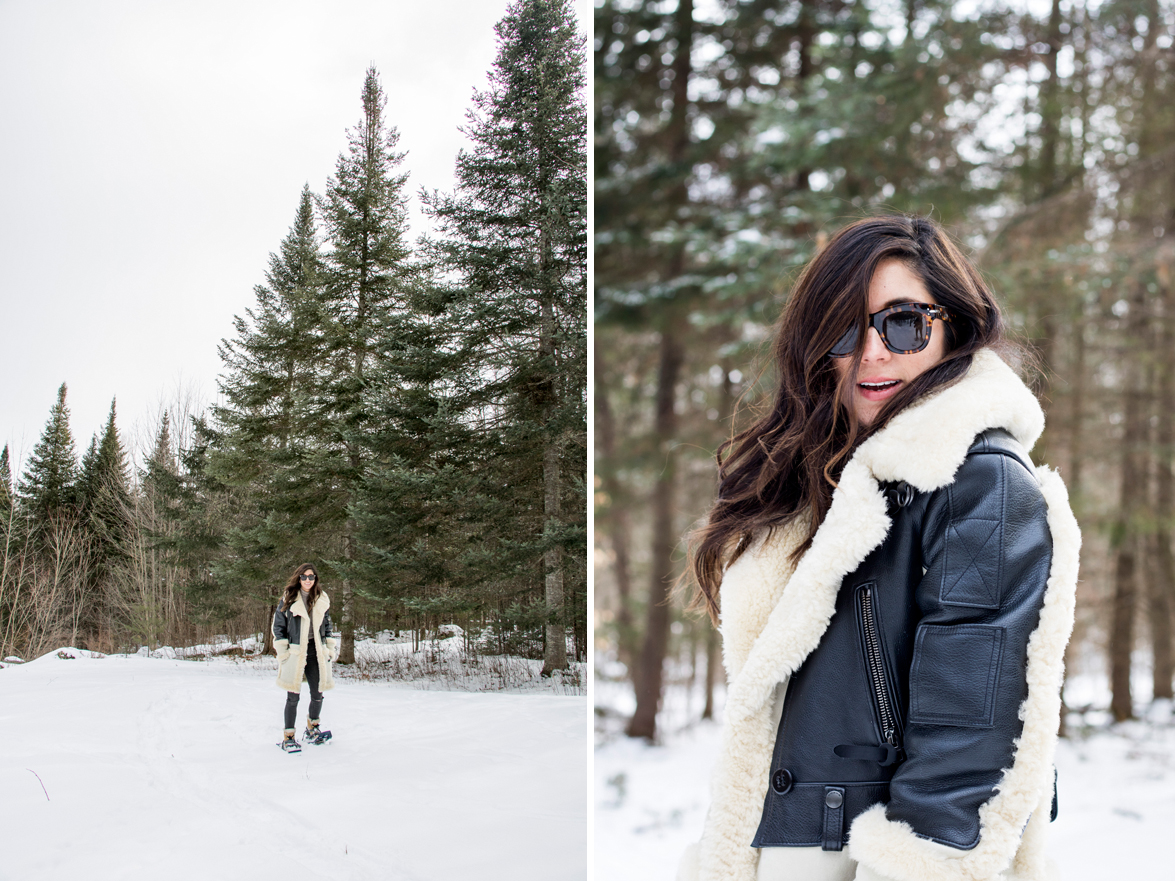 As some of you may remember, a few weeks back, I hopped up north to explore New Hampshire. Given that I'm a longtime West Coaster, I've definitely been missing those long weekend getaways that California just lends itself so well to. I also miss having a car and finding every and any excuse to go on a road trip (but I don't miss paying for car maintenance!). That said, this year, I've been making more of an effort to sneak out of the city late on a Thursday to explore nearby states, all in the spirit of "hitting the road."
Perhaps, also quite fittingly, I've been missing a good excuse to find fresh snowy slopes (I grew up in the Reno/Tahoe area where, at any given time, you had at least six different world-class ski resorts nearby). So when it came time to actually plan out our 4 day trip in New Hampshire, I knew I wanted plenty of snow adventures and the folks over at the tourism board for the state certainly didn't disappoint.
If you've ever been up to New Hampshire or the New England area for that matter, you'll probably nod your head to this next sentiment: It's pristinely beautiful in the winter. I can't tell you how many times when we were driving between our different destinations when a certain vista or a forest clearing revealing a river beyond the road made us gasp (and often, pull off to the side of the road to take photos). The fresh mountain air was exactly what was I craving at the beginning of February and I cannot begin to thank the tourism board enough for setting up some of the most amazing experiences and arranging the most darling bed and breakfast accommodations. Here's a quick rundown of our trip, in case you're looking to book a quick getaway yourself!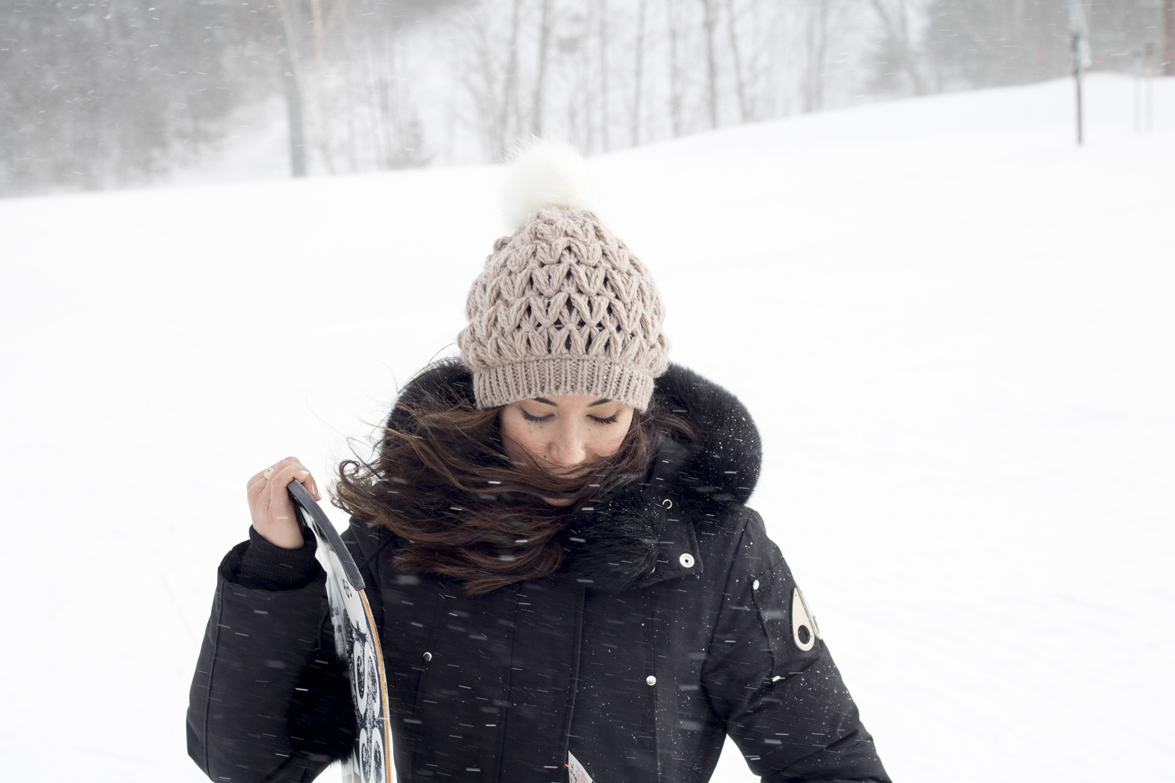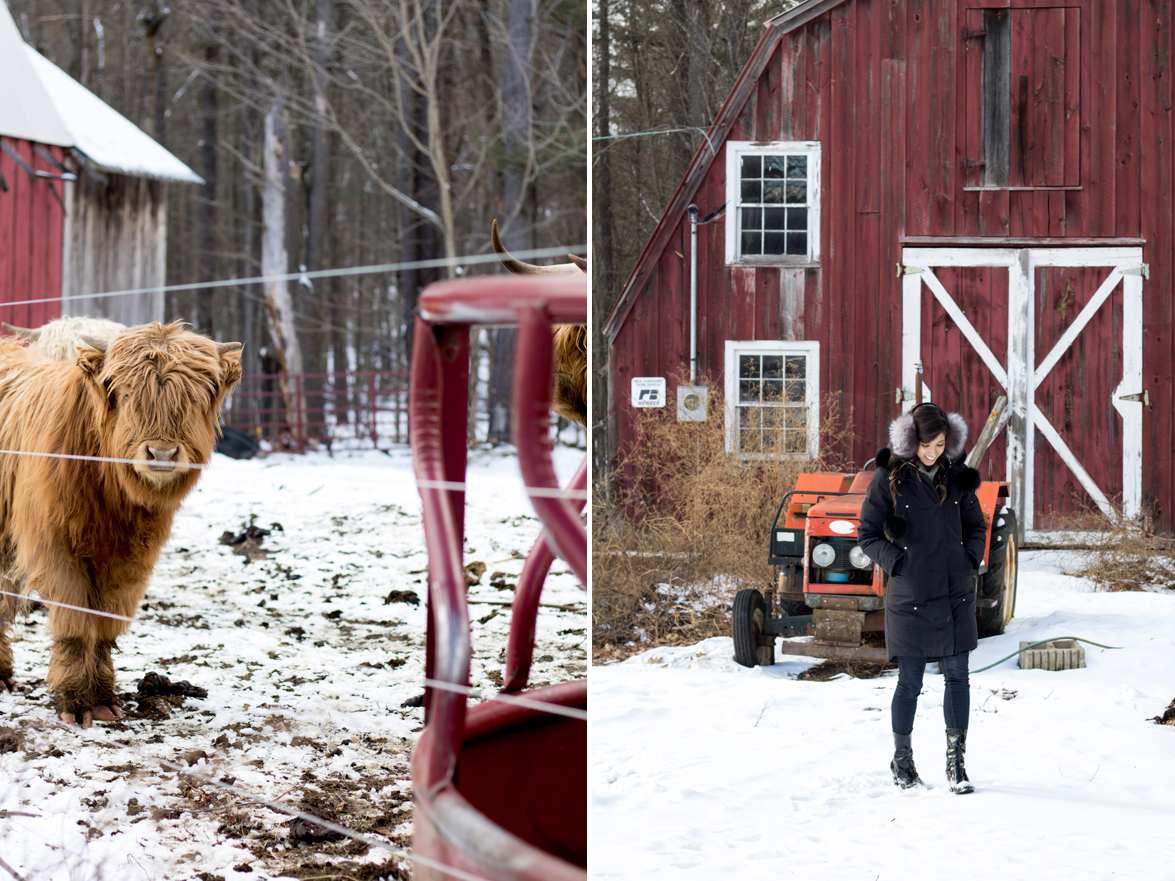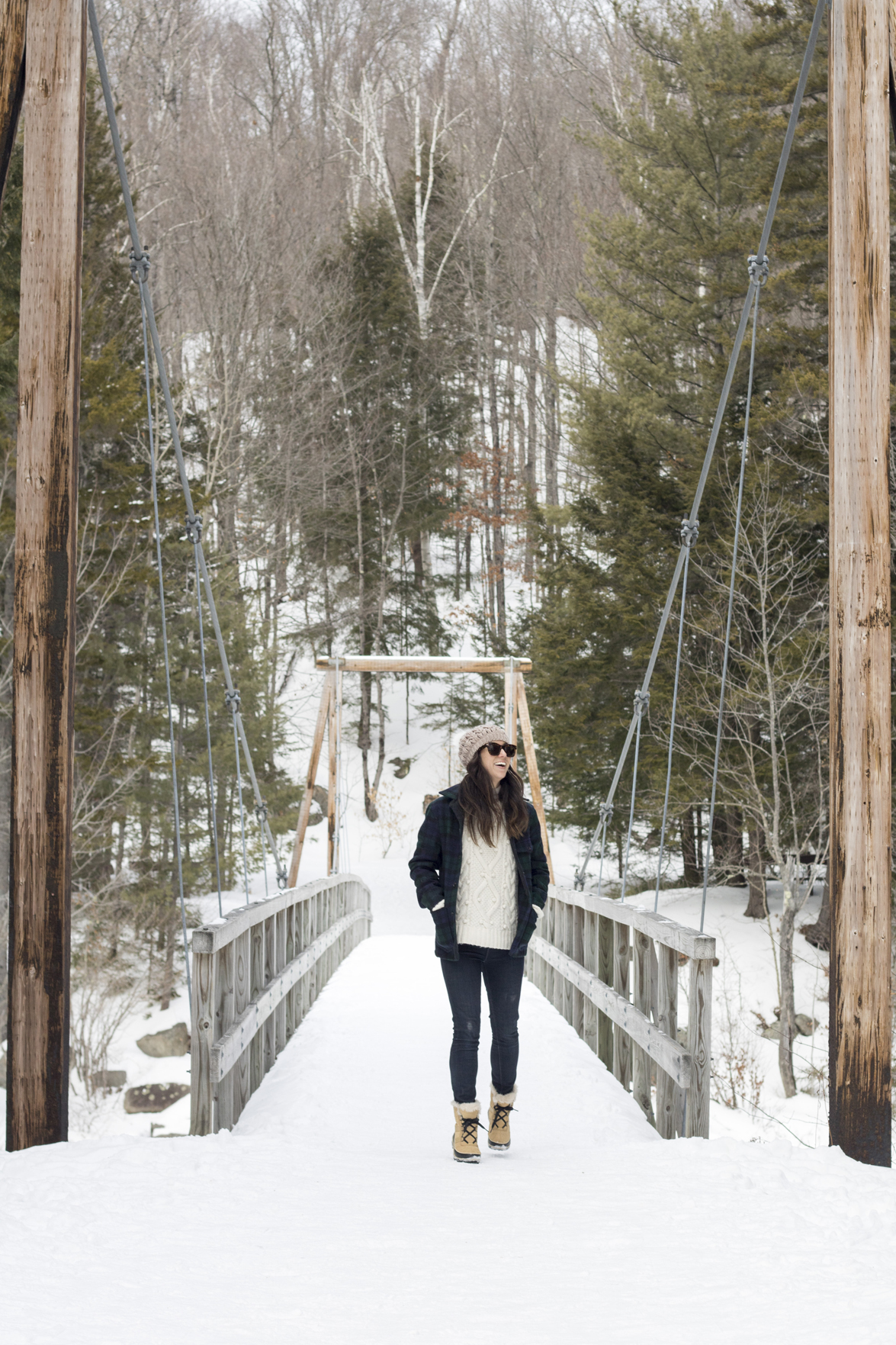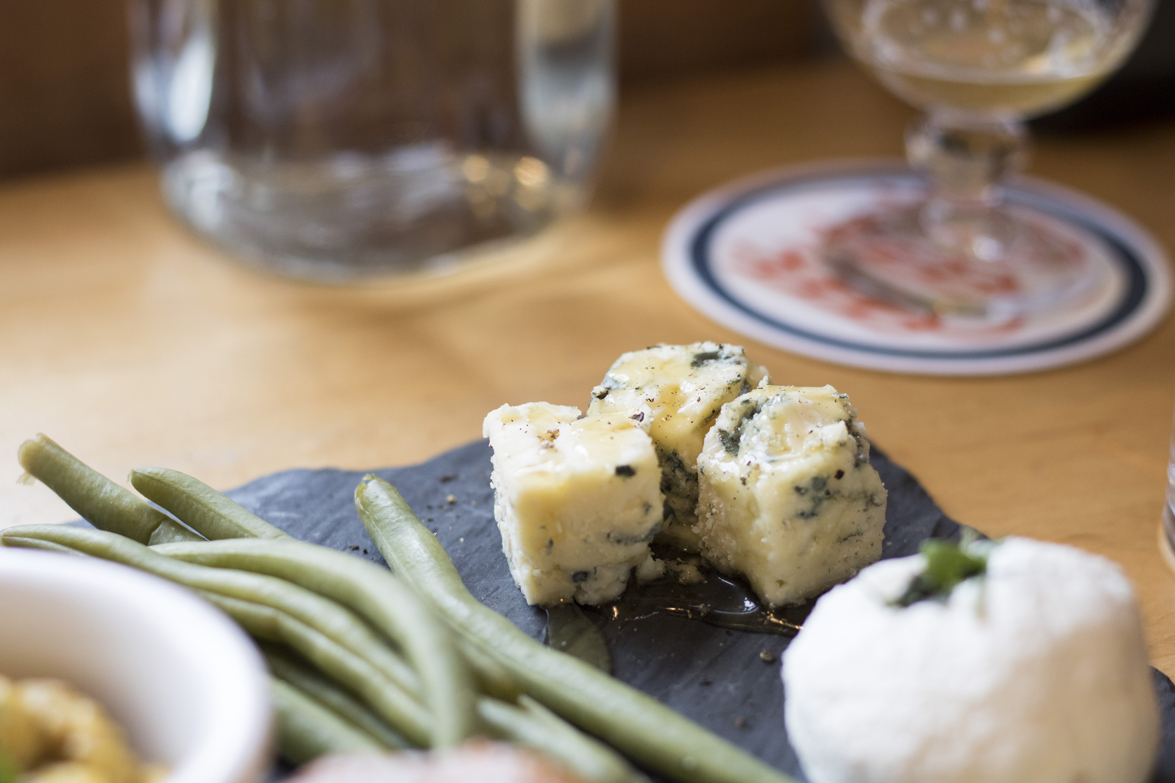 WHERE TO EAT & DRINK:
The Common Man Roadside: We flew out pretty early from New York so by the time we were on the road and heading north through the state, we were STARVING. Thankfully, we were able to stop off at what is perhaps the nicest roadside stop I've ever been to. All of the vendors' food are locally sourced and made, surprise, surprise, with fresh, natural ingredients. Nora and I split the most delicious Ruben and grilled cheese sandwich.
Tamworth Distilling: When I lived in California, I loved heading out to Napa and Sonoma for a day of wine tasting and leisurely long lunches. So of course, I'm always on board for an afternoon of tastings of all kinds, especially when it comes to niche liqueurs and alcohol. Toward the end of our first day in town, we stopped off at Tamworth Distilling (which fun side note: they were recently featured in The New York Times here), and it was very clear as to why they were featured. Each team member there is passionate about their craft. We tried out a few flights (white whiskey and elderflower infused gin) and I ended up leaving with a bottle of their Sweet Lips, a rye whiskey/apple brandy blend that apparently was a favorite of George Washington himself!
Schilling Beer Company: Located in Littleton, this was perhaps one of my favorite late lunch breaks of the trip. The brewery itself is situated right next to the Ammonoosuc River in a renovated 18th century mill. Entirely family run by a band of brothers and friends (and one dad!), Schilling was a great reminder as to why it's wonderful to support your local small businesses. The food was delicious, all the beers on tap are influenced by traditional German style brewing techniques and it made for the perfect pit stop before snowmobiling later in the day.
Woodstock Inn & Brewery: We stopped here after a day of snowmobiling and I loved how quaint the restaurant and the whole town of Woodstock is. Perfect for a tall IPA (theirs is called the 'Frosty Goggles.')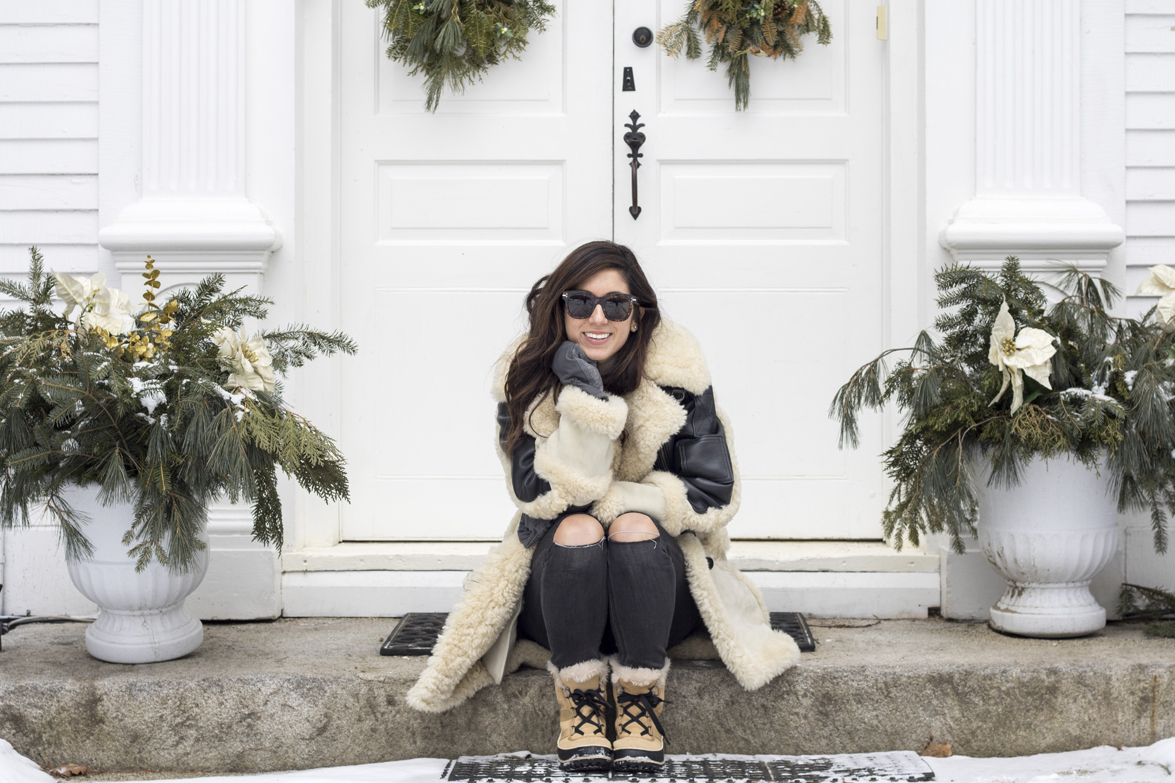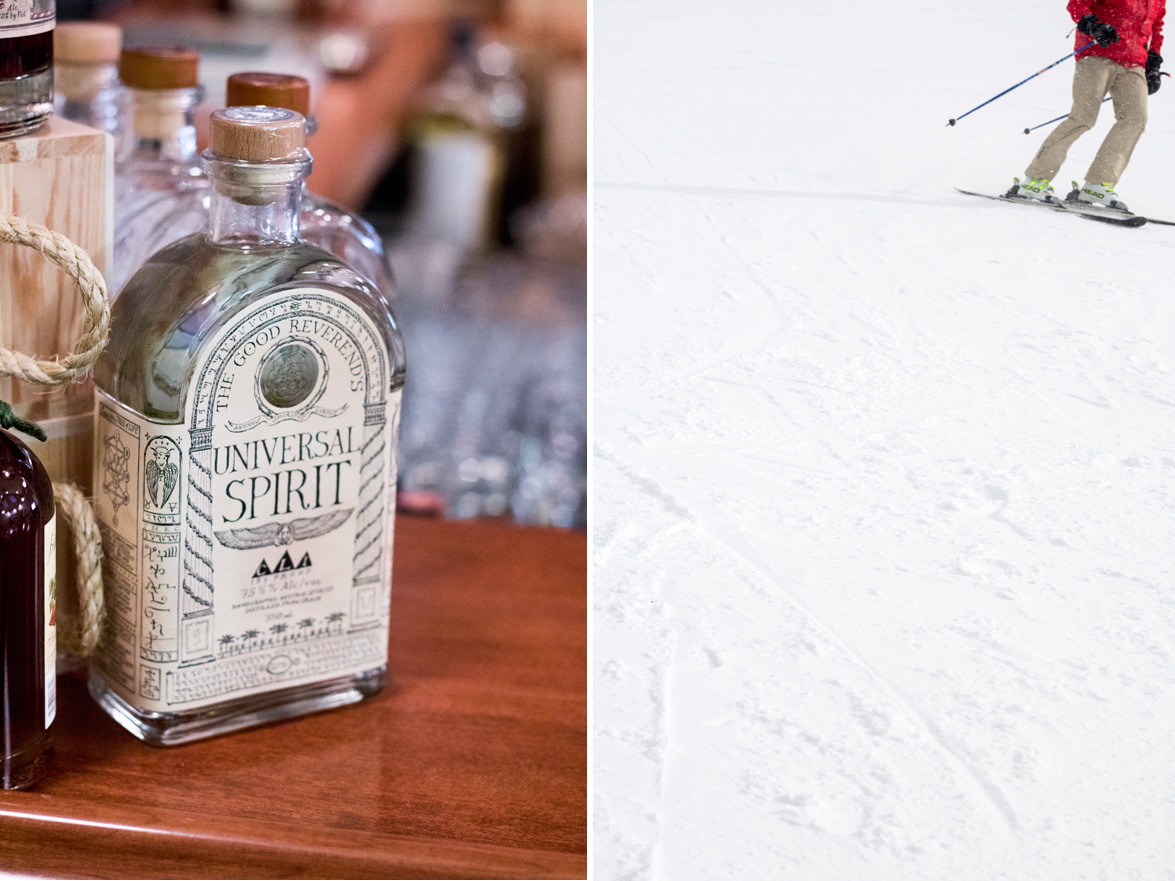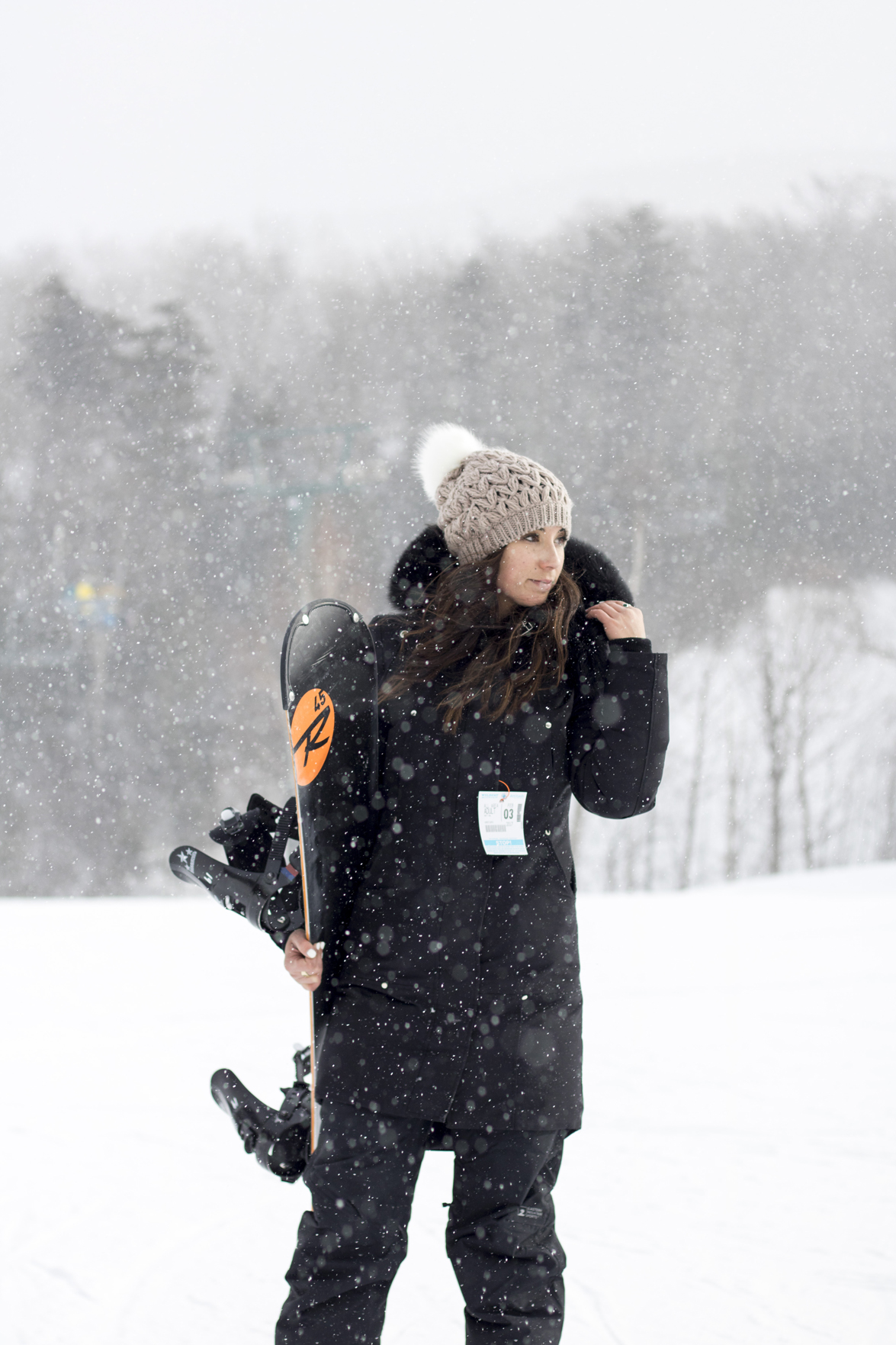 WHAT TO DO:
This is where things get adventurous!
Wildcat Mountain: This was our first ski resort of the trip and I loved how laid back and unpretentious the property felt. What does that mean specifically? In short, it felt like everyone up on the mountain that day had been going to Wildcat for years, possibly even learned how to ski on that very mountain . Most skiers knew each other's names, the instructors there all seemed to be longtime locals and knew most of the kids. And for someone who's much more comfortable on the bunny hills, I appreciated how many easy to moderate runs were available.
Loon Mountain: We stopped here on our last day in town, which just so happened to be Super Bowl Sunday. Oddly enough, I think that made the day for us. Everyone was out in their Patriots gear (New England pride!) and I stumbled upon one of those amazing, deserted moderate runs that I went down all day. Plus, the view at the top of the gondola ride is stunning — you can see Mount Washington right across the way.
Northern Extremes Snowmobiling: As someone who has gone ATVing a lot in her life, I've been DYING to go snowmobiling for ages now. Thankfully, the folks at Northern Extremes set us up with a private hour long tour and I loved every minute. Confession: You do end up feeling like you're part of the training montage in Rocky IV, set in Russia. And that's always a win in my book.
Ice Castles in Lincoln: We hopped over the Ice Castles in the evening (which is certainly stunning, as it's completely lit up in different colors) and it was hard not to feel a bit giddy while walking around the property. It's an extremely family-friendly destination, with a lot of slides and tunnels for kids to play around in) but even as someone older, sans kids, it's an awe-inspiring sight and reminded me of how I pictured parts of Narnia when I read The Lion, The Witch and The Wardrobe as a little girl.
Lincoln Woods Trail: As part of our last hurrah in town, we decided to go on a short hike through the Lincoln Woods, which is where all these suspension bridge shots are take at. The bridge spans the Pemigewasset River, which is undoubtedly beautiful in the summer, but there's something so breathtaking about seeing a river partially frozen over in the winter. Still and quiet, almost regal looking.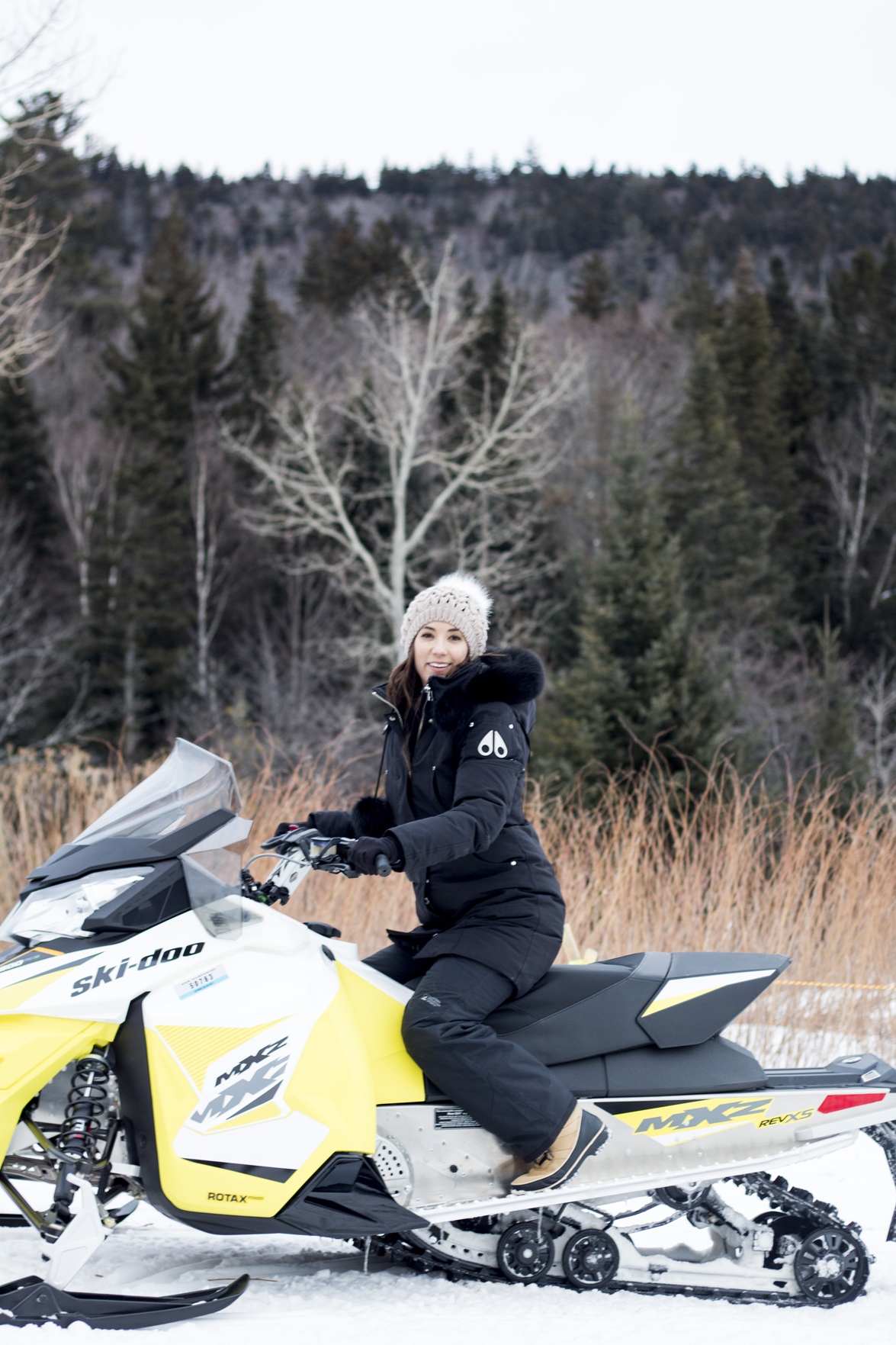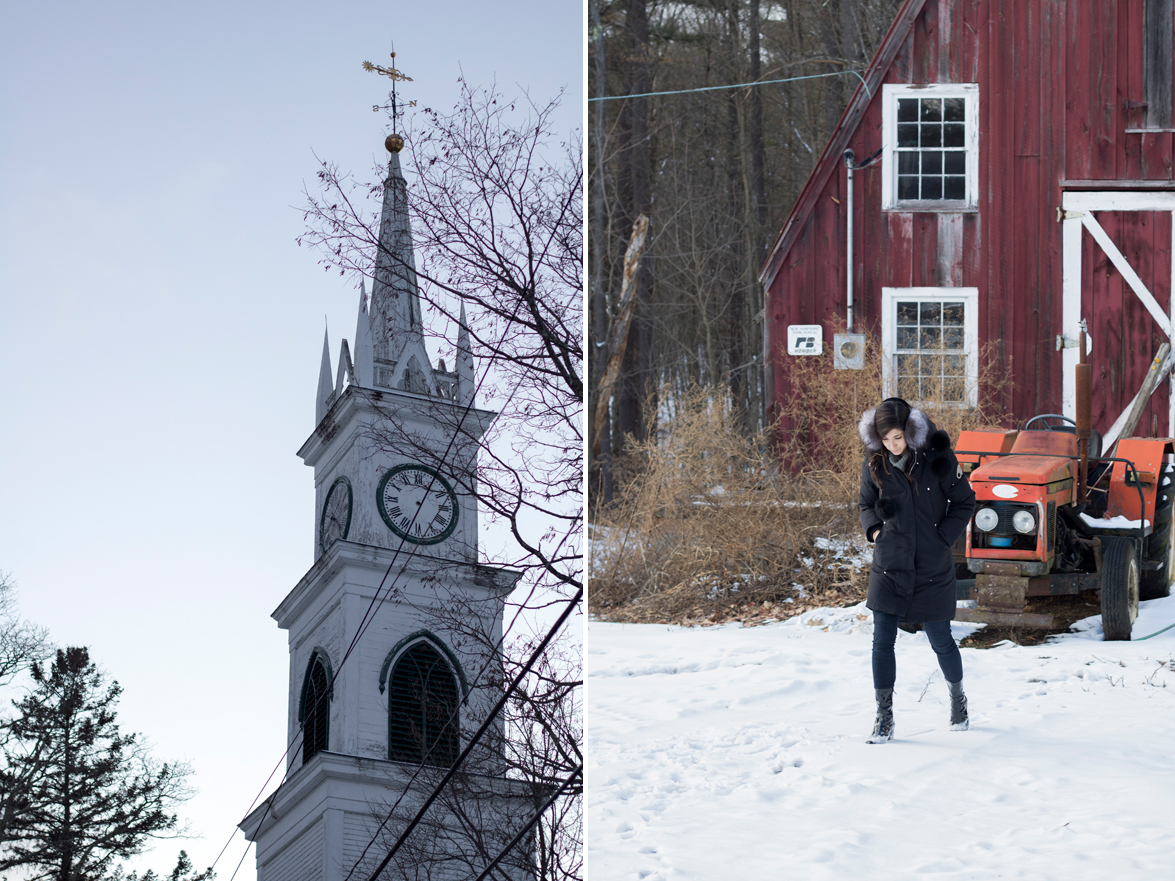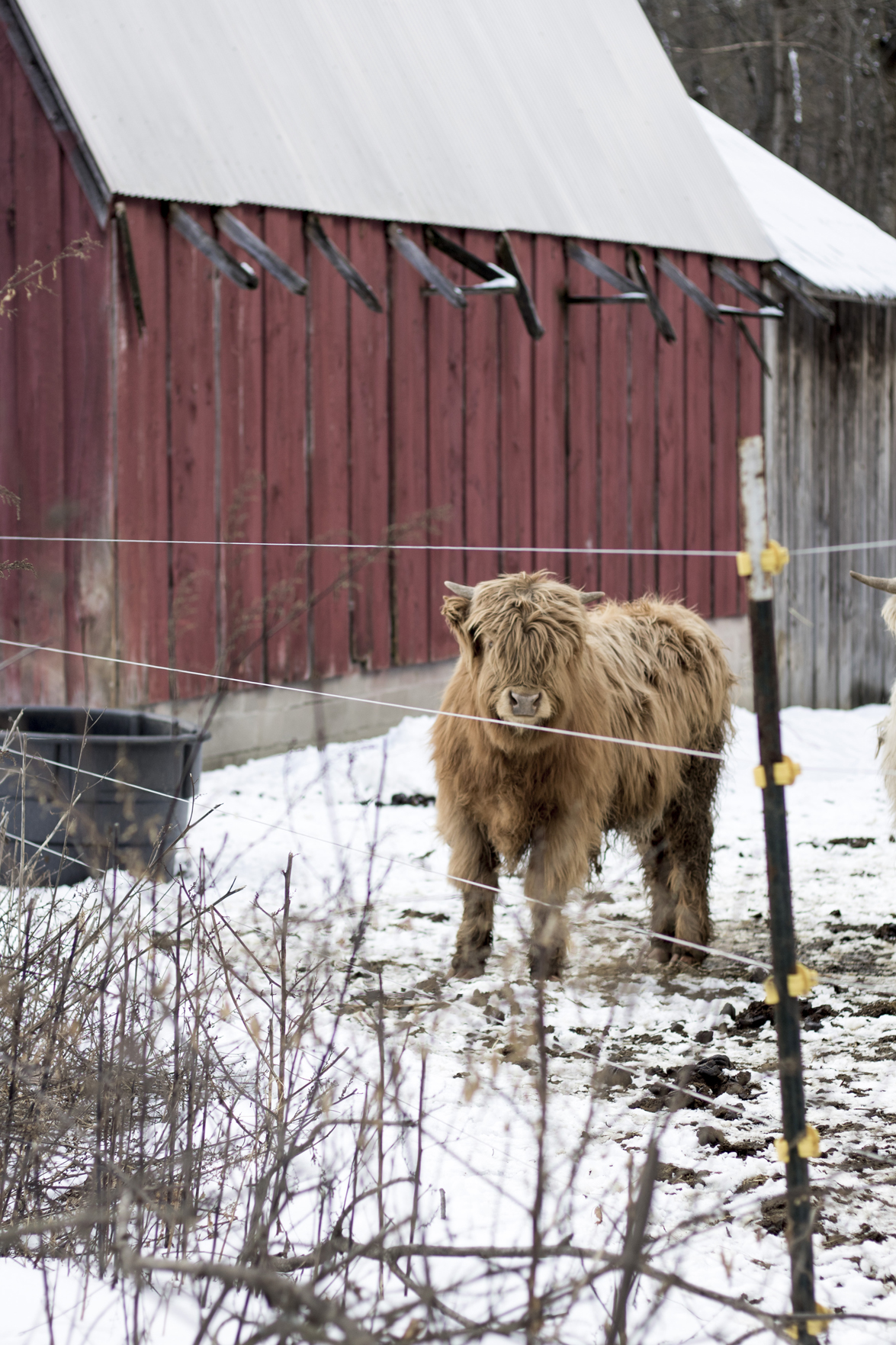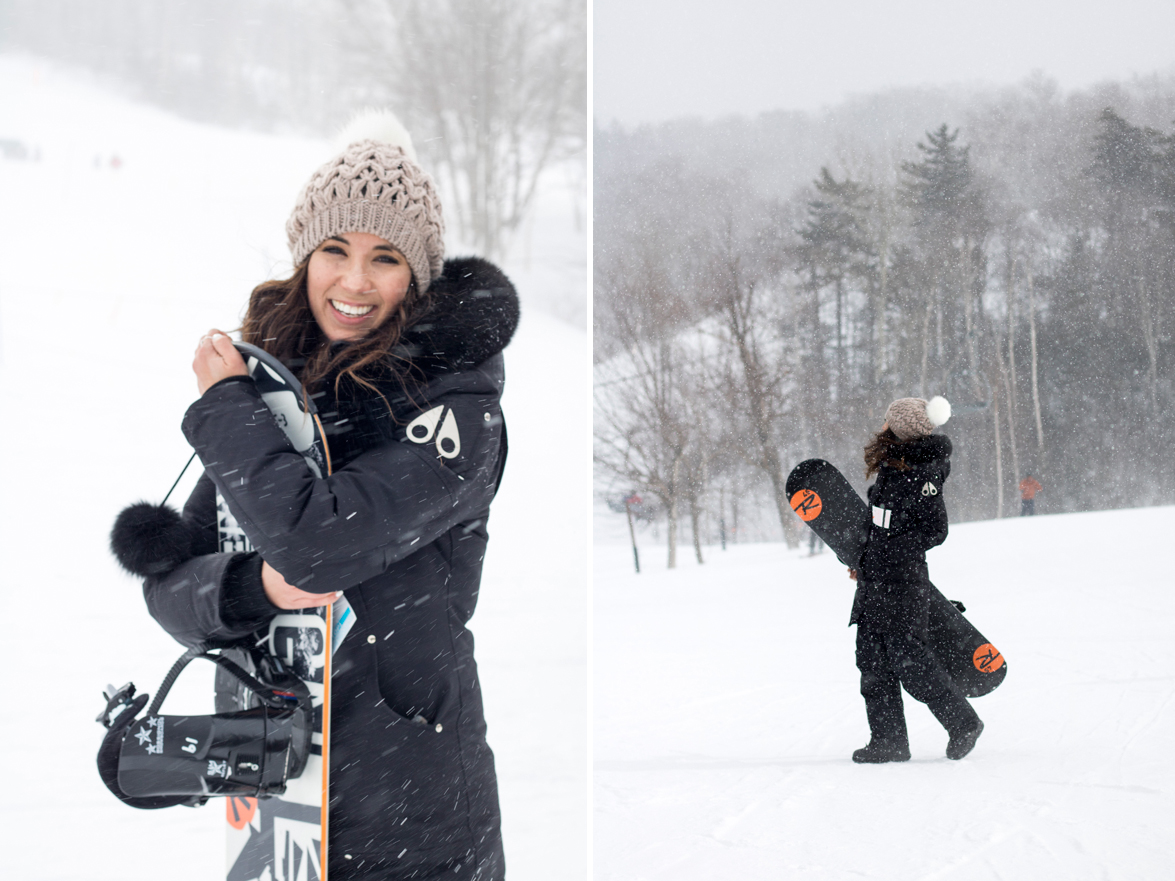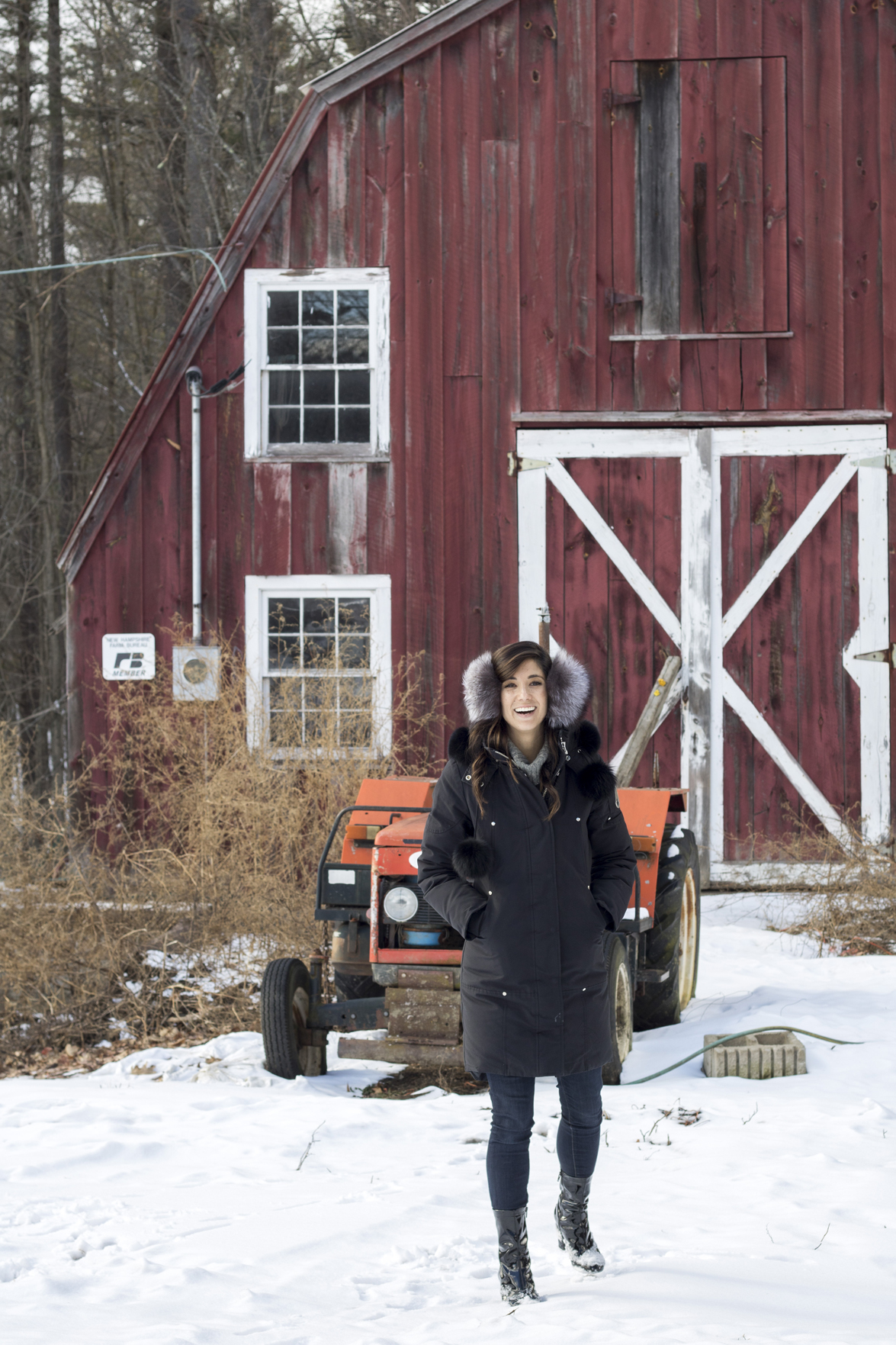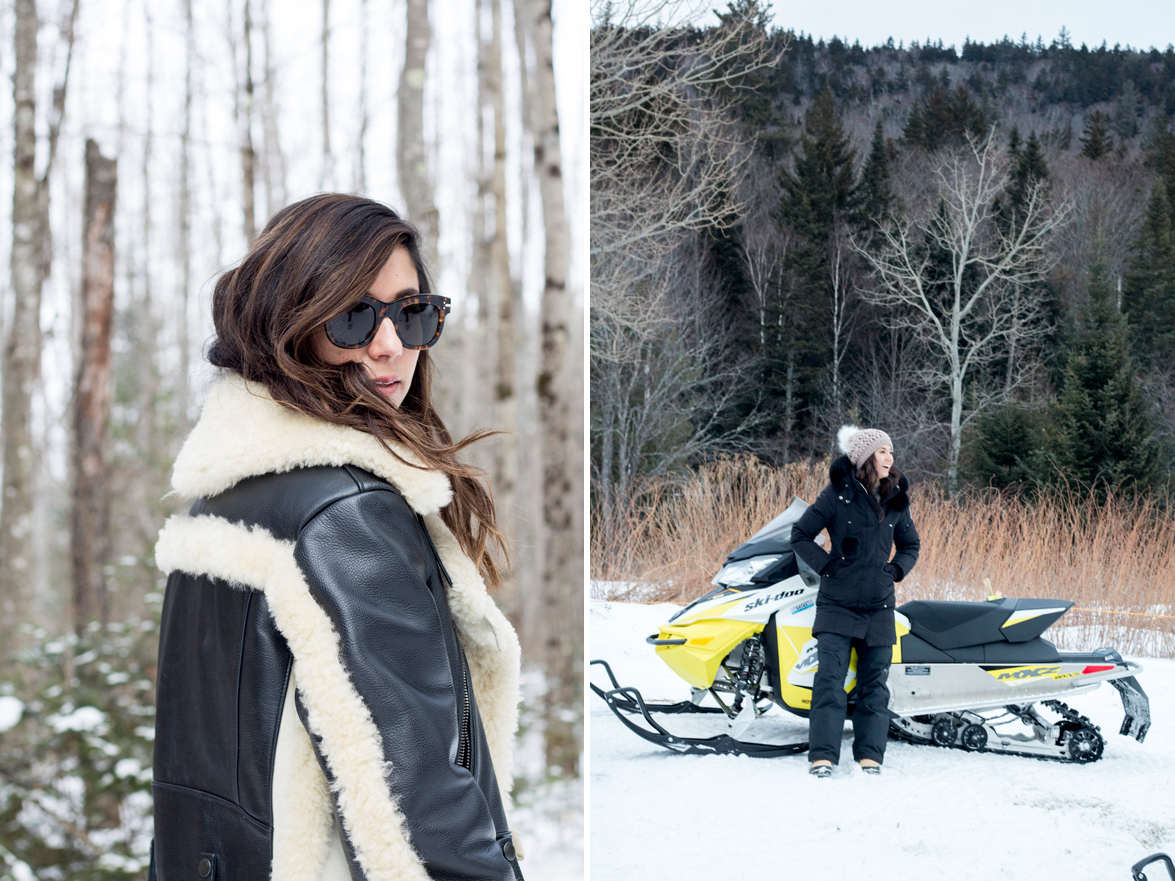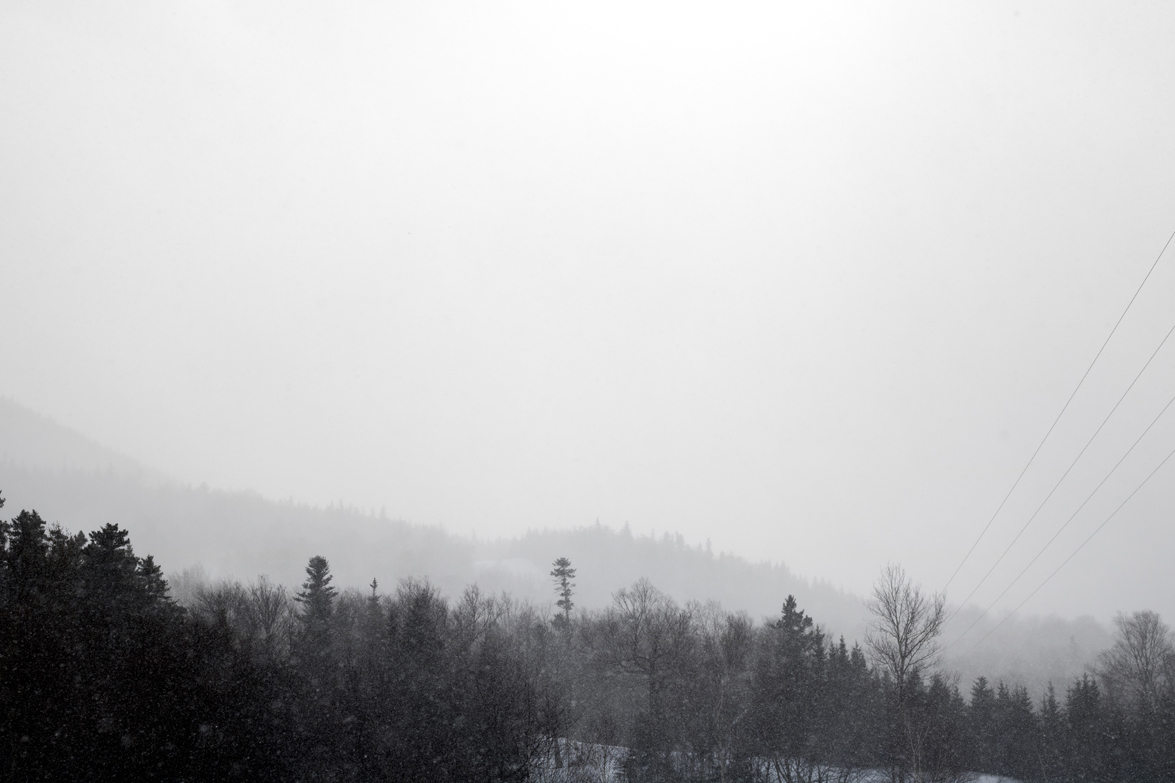 WHERE TO STAY:
The Wentworth: We stayed at The Wentworth for our first night and loved how it was the perfect introduction to New England inn charm. Boasted as a "Grand Hotel" in the European tradition, The Wentworth embodies old world charm and hospitality to a T, with a lovely modern twist (our room had a jacuzzi and I was KICKING myself for not bring a bathing suit on the trip). If you happen to be staying here, definitely make a point to dine in their main dining hall. Dinner here was delicious and the wine menu was certainly extensive.
Adair Country Inn: Idyllic is probably an understatement for this quaint New England inn. We actually arrived here for our second night of the trip and, as luck would have it, it started to snow late that afternoon. Not a crazy, white out storm. But the charming, big flake flurry kind, fitting for a Christmas tale or bedtime story. We had to turn off one of the major highways down a winding driveway and were blown away when we saw the former family home turned inn come into view. Offering many fireside nooks great for curling up with a book, a cozy library pub and sprawling acres worth of land, perfect for snowshoeing if you're up for a little exploring — the Adair Country Inn is definitely marked on my list as "come back here for a romantic getaway with my Ryan Gosling look alike man friend." 😉
Riverwalk Resort at Loon Mountain: Situated right next to the White Mountains (and specifically Loon Mountain ski resort), we enjoyed a beautiful suite here for our last evening of the trip. It truly does feel like a basecamp, as it sits at the foot of some of the most breathtaking mountain ranges I've seen, with plenty of trail heads just a stone's throw away.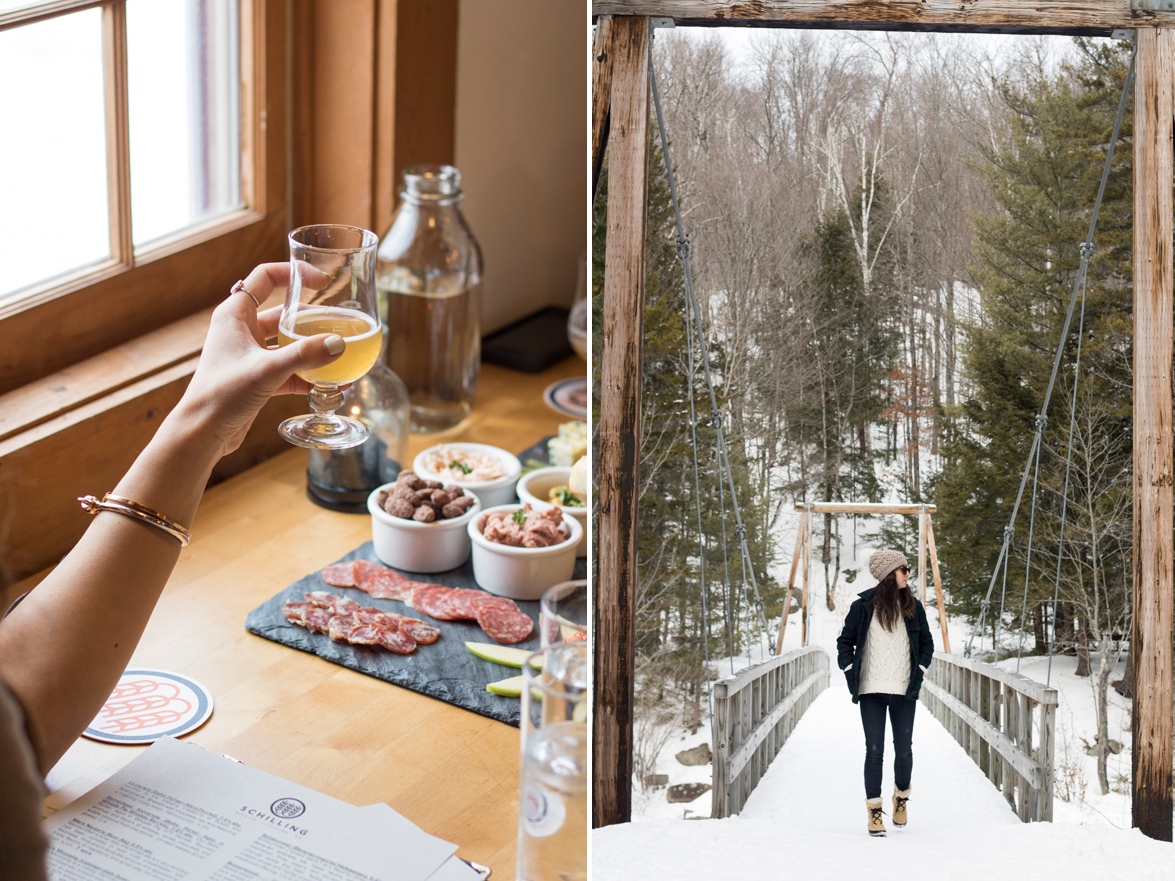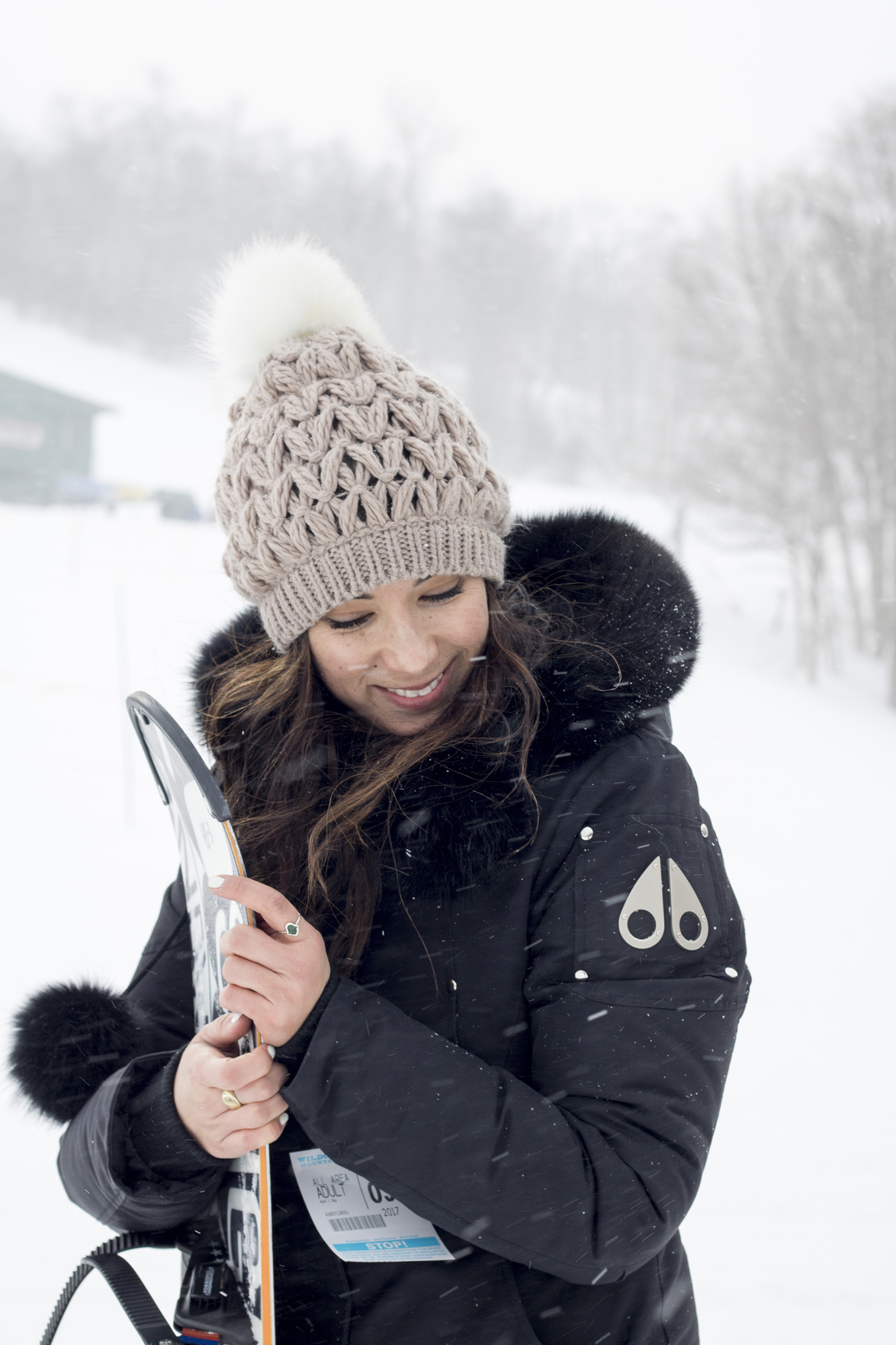 OUTFIT DETAILS: Moose Knuckles jacket // Coach jacket // Ear muffs (Got them in Montreal and lost them! But here's a similar pair.) // Express beanie (similar style here) // Sorel boots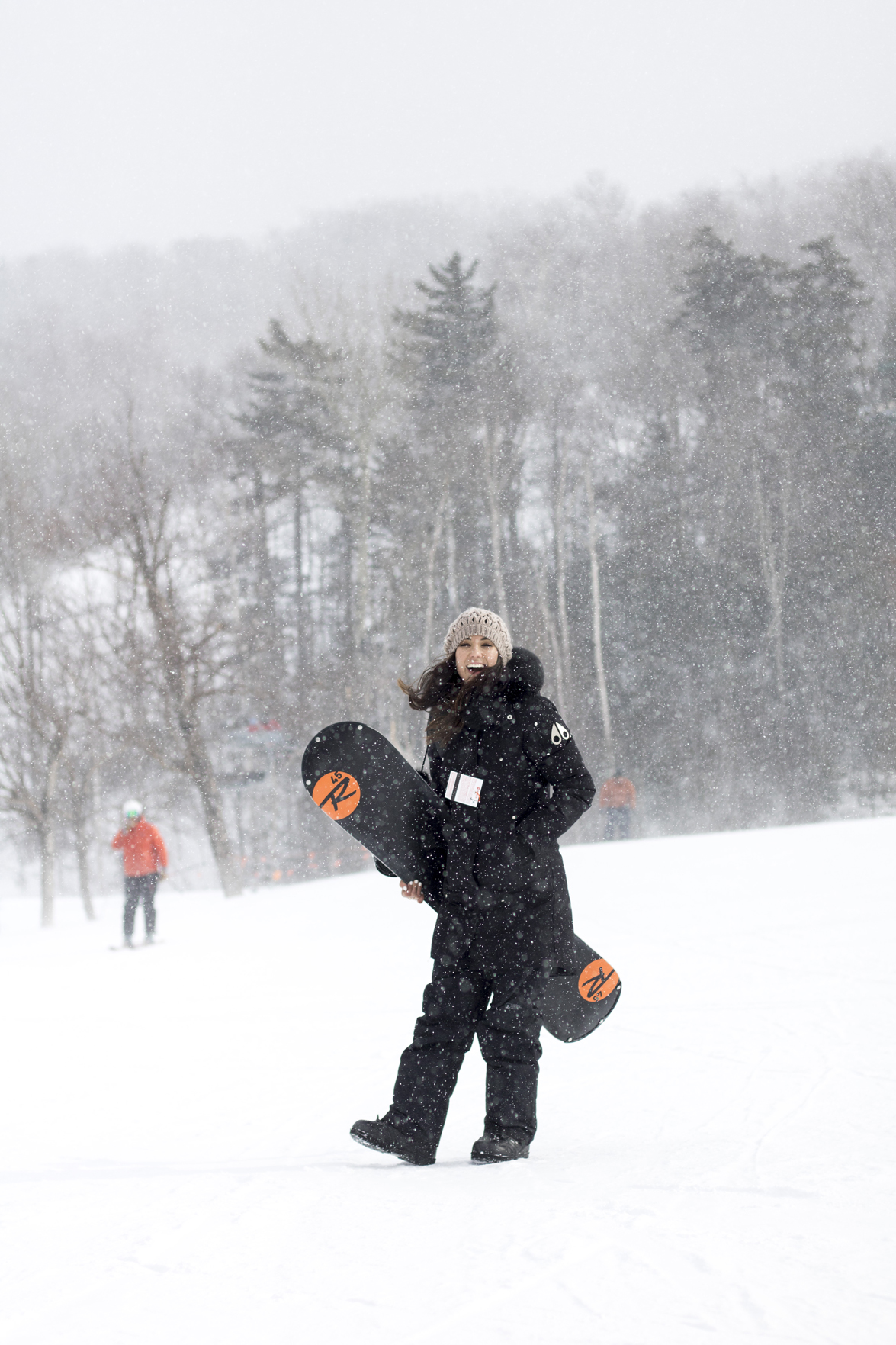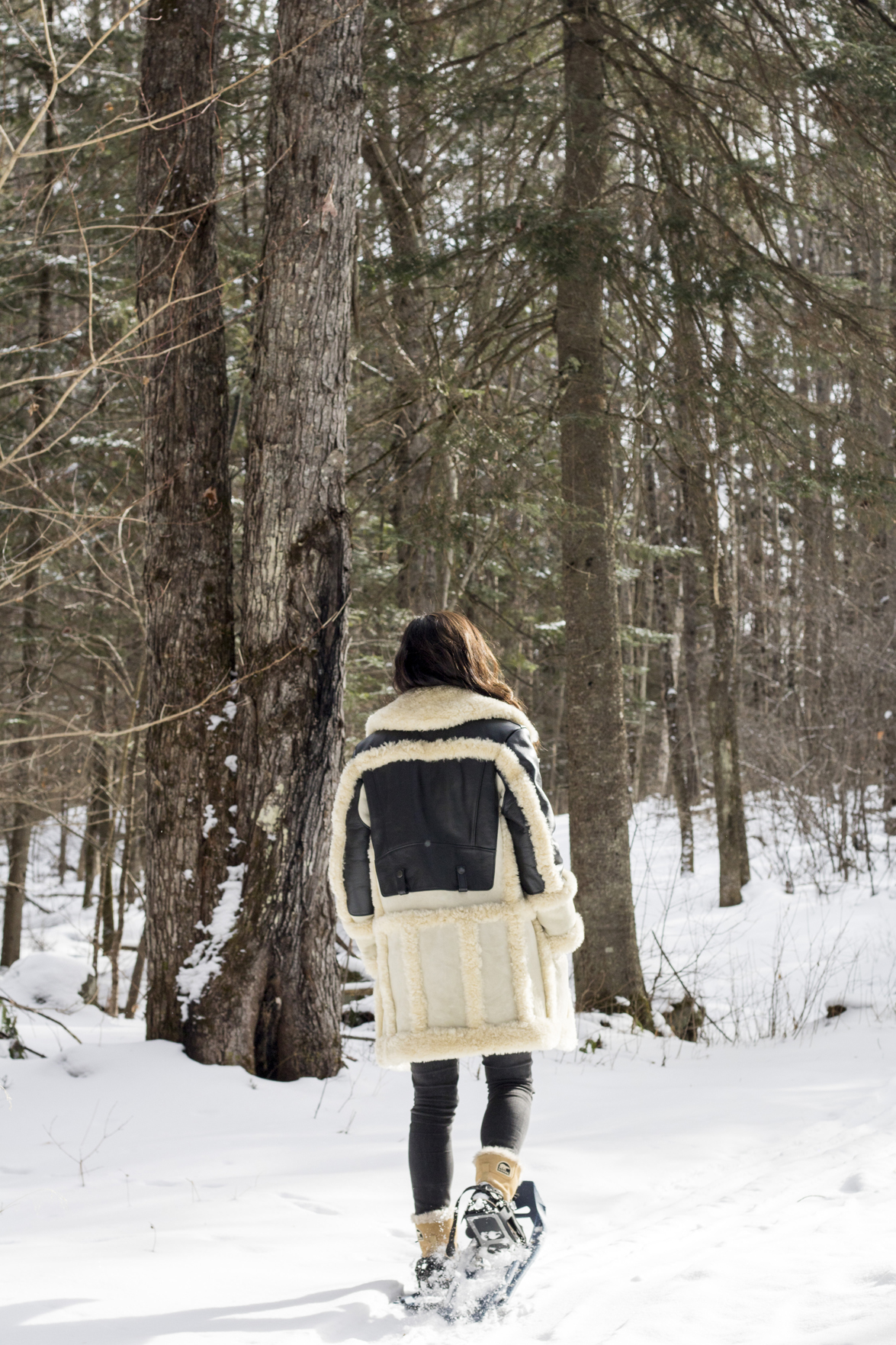 This post was in collaboration with the Tourism Board for New Hampshire. As always, all opinions and styling are my own. Thank you for supporting all This Time Tomorrow collaborations!
Photos by Nora Varcho (my amazing editorial assistant and travel companion!)