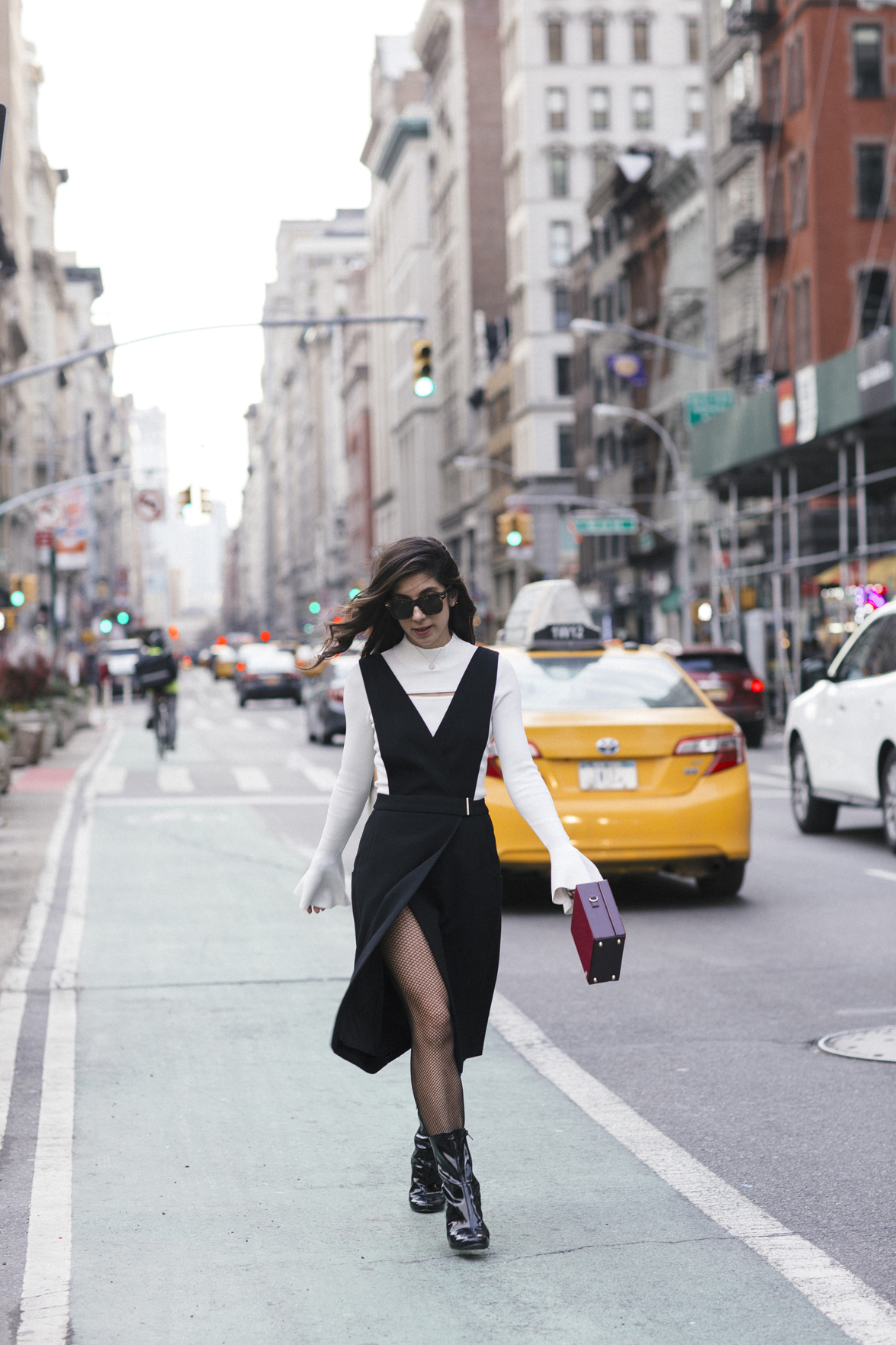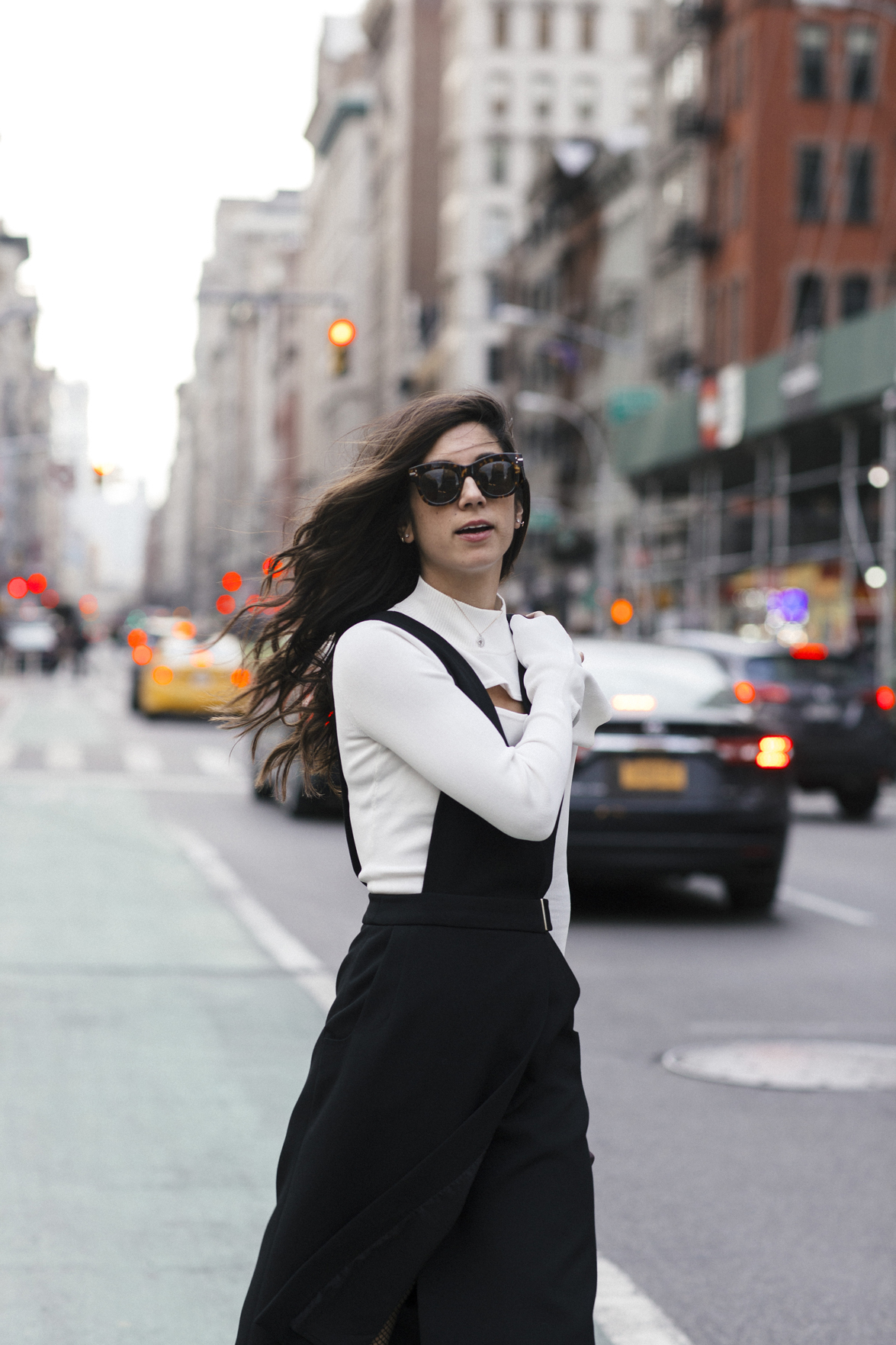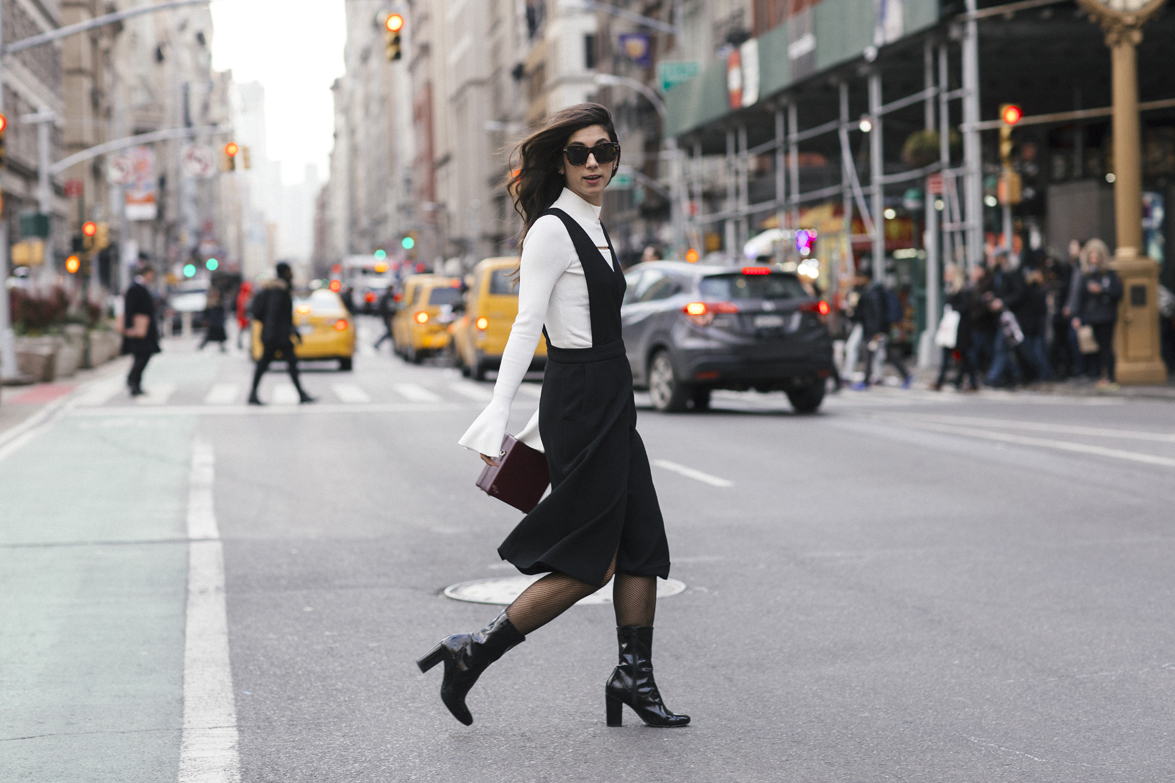 The older I've gotten, the more I've realized it's harder for me to jump on board with certain trends. Maybe my 30s are to thank for that or perhaps it's the fact I have 7 years worth of photos to really document the good, the bad and the downright cringe-worthy. Either way, I like to think I've finely tuned what it is that works well on my body and what just, well, doesn't.
So when I find a trend that I do love, more often than not, it's a subtle nod. A flared sleeve. A cropped jean. Or in this instance, fishnets. They're relatively cheap (this pair is from Express), and they're easy to add to any outfit for extra dimension. You've seen me wear them under jeans here but this time around, I love how they peak out of a high slit dress (just be prepared for some looks on the subway). This past Fashion Week, I spotted quite a few gals sporting their fair share of fishnets and I loved how creative the layering got! If you're looking for some more fishnet inspiration, my good friend Sydne did a great little round up here that should get the outfit gears turning.
Have you guys tried layering with fishnets? What's your favorite combo?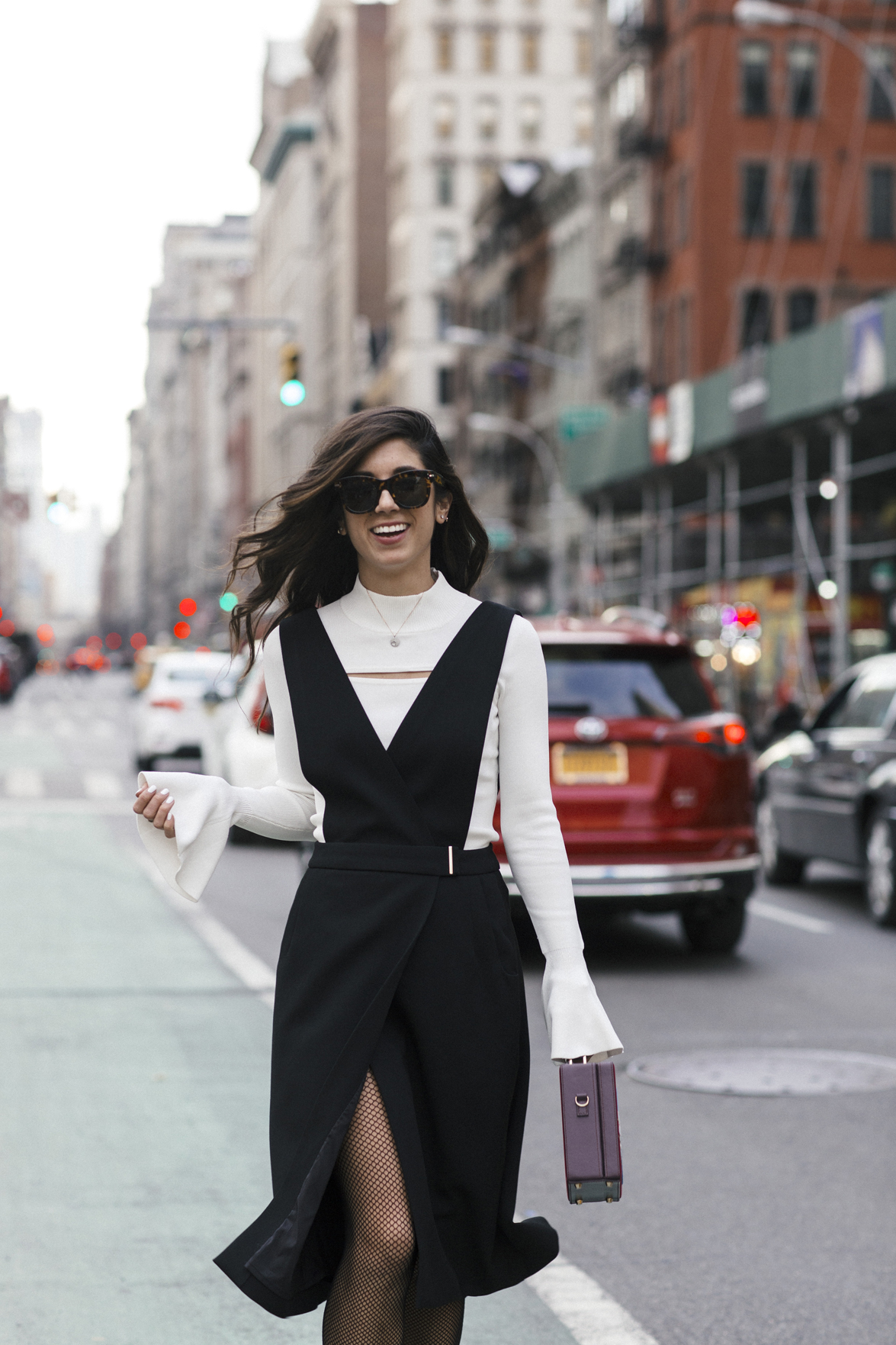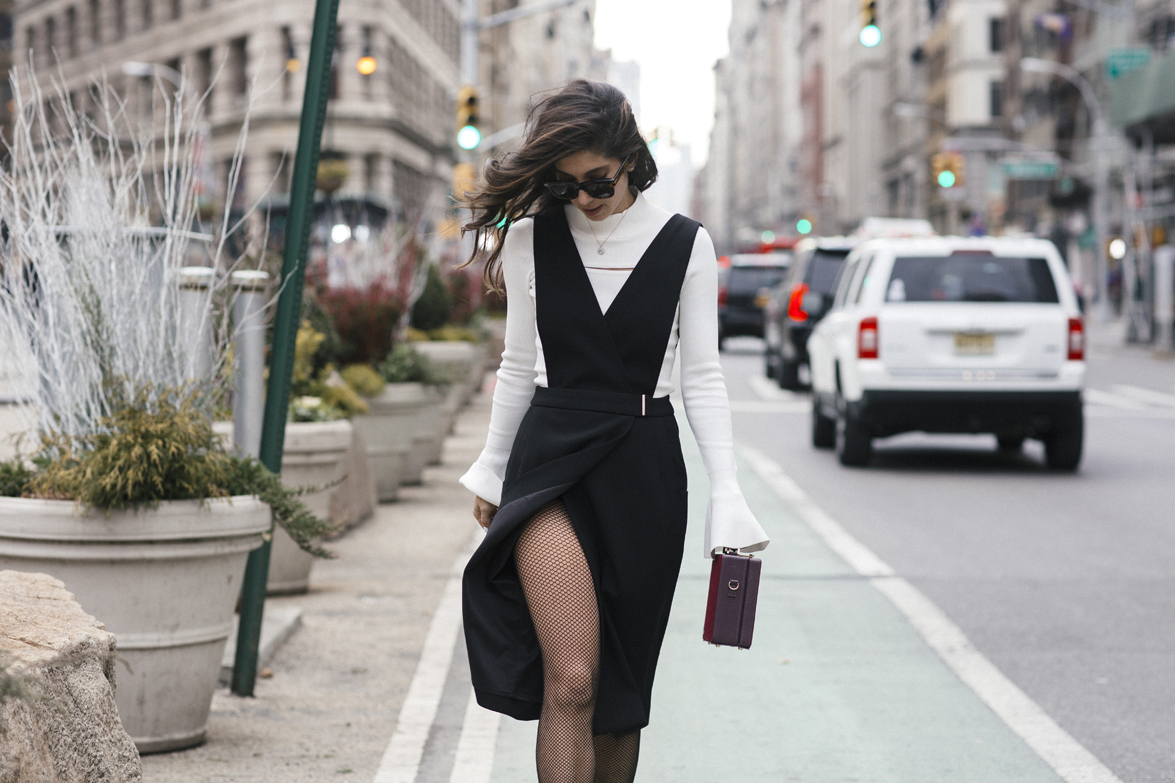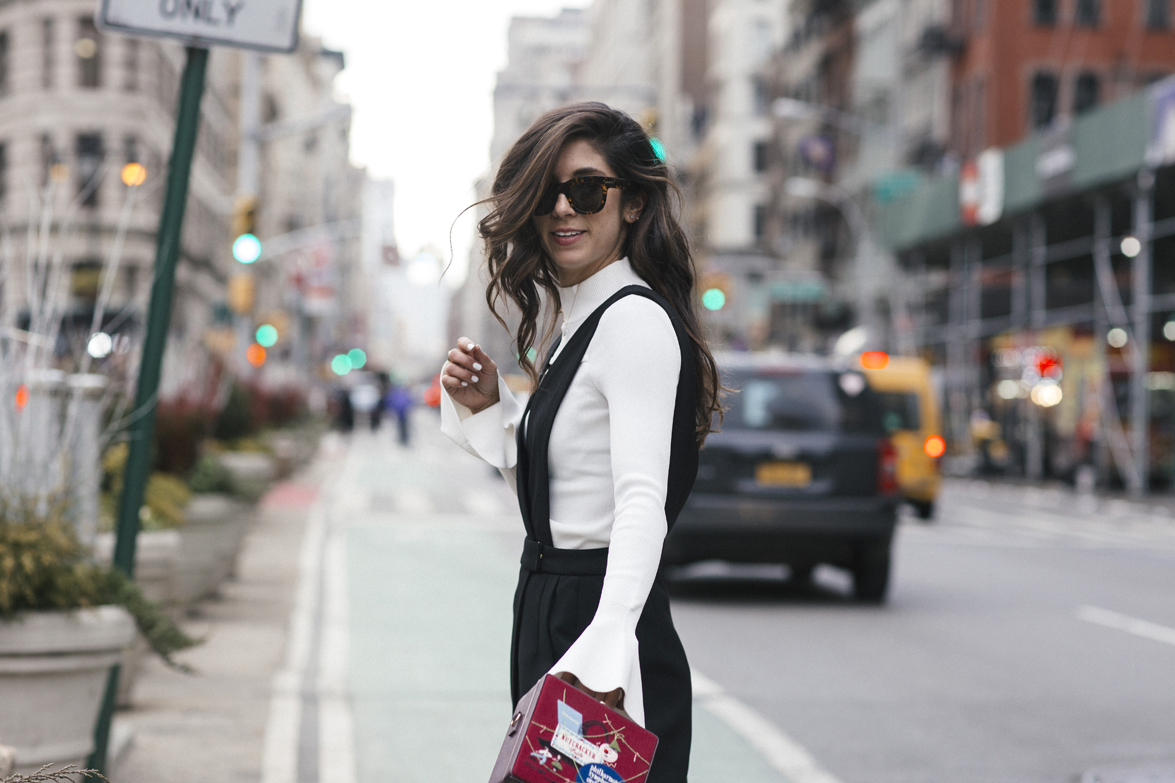 OUTFIT DETAILS: Intermix top // French Connection dress (from last year, similar style here) // Express fishnets // Kenneth Cole boots // Olympia Le-Tan clutch // Celine sunglasses