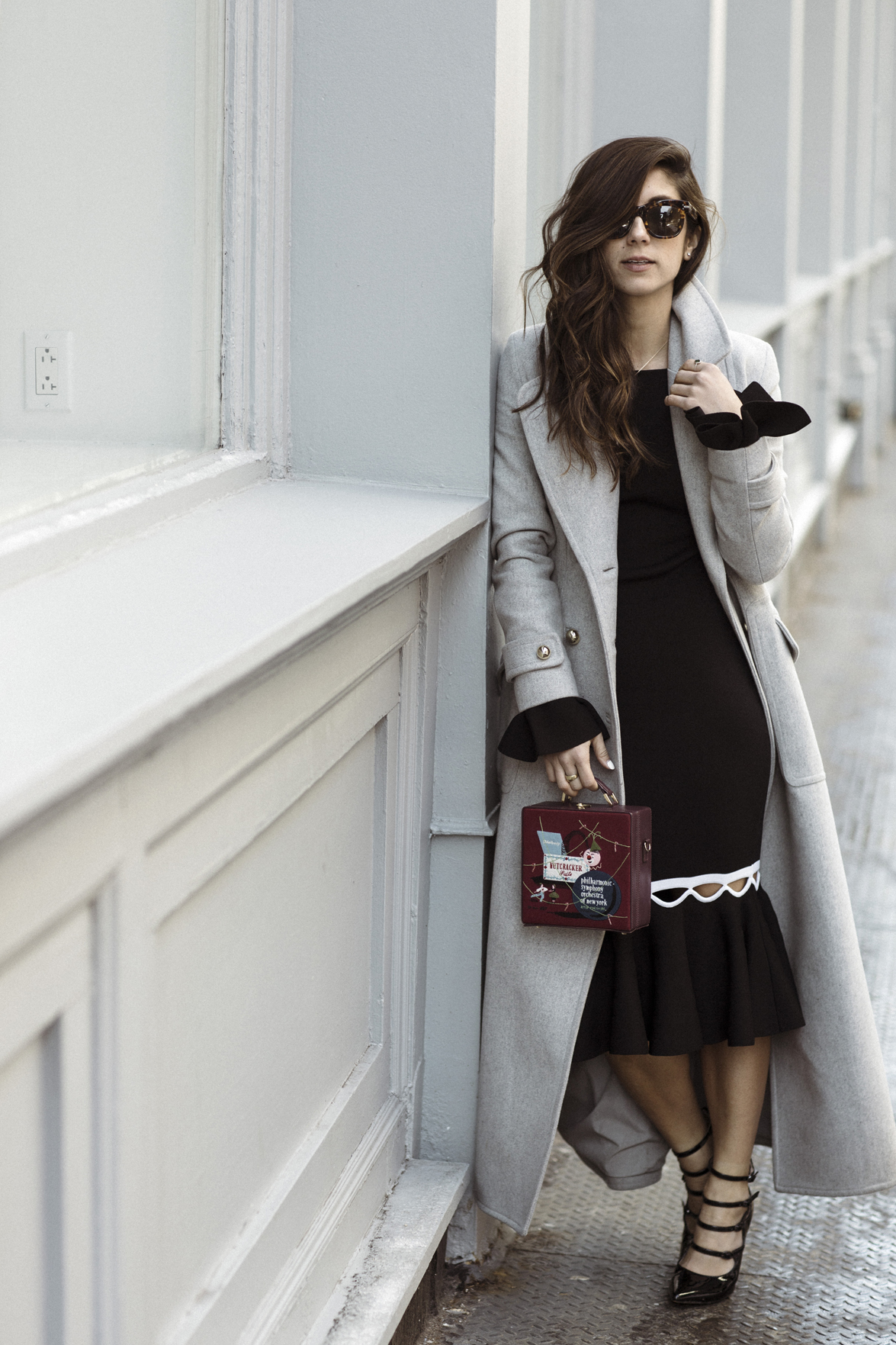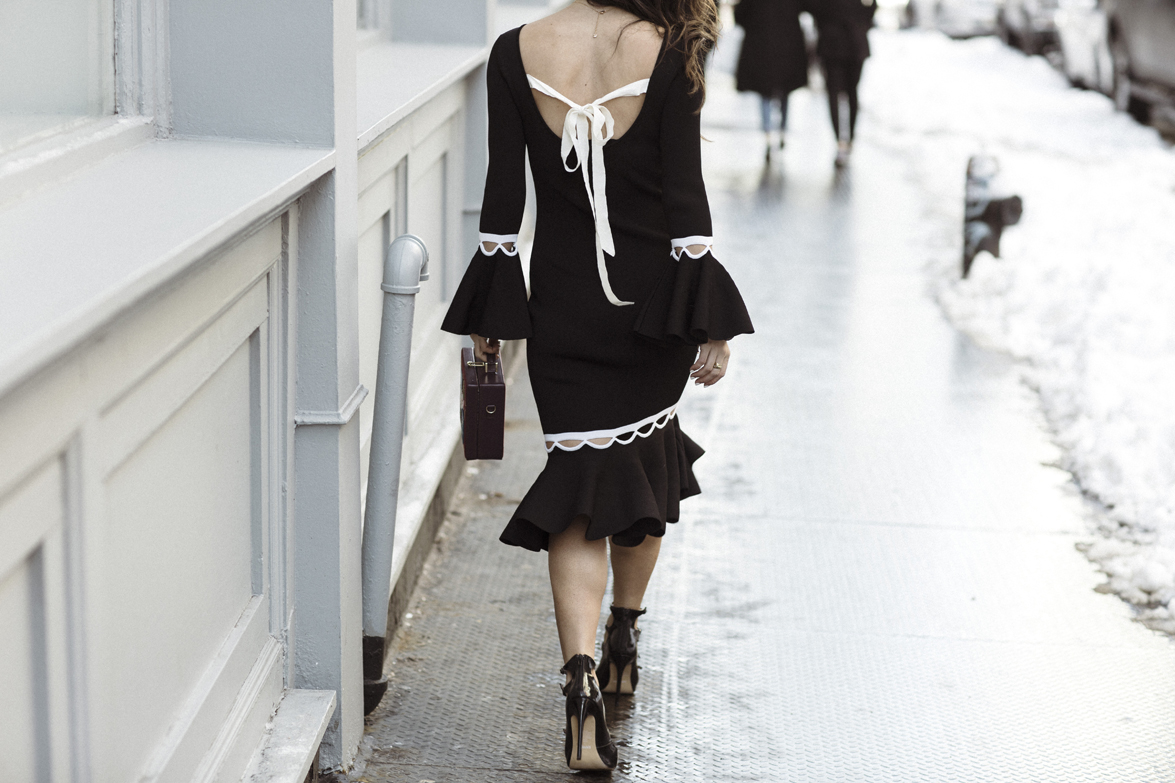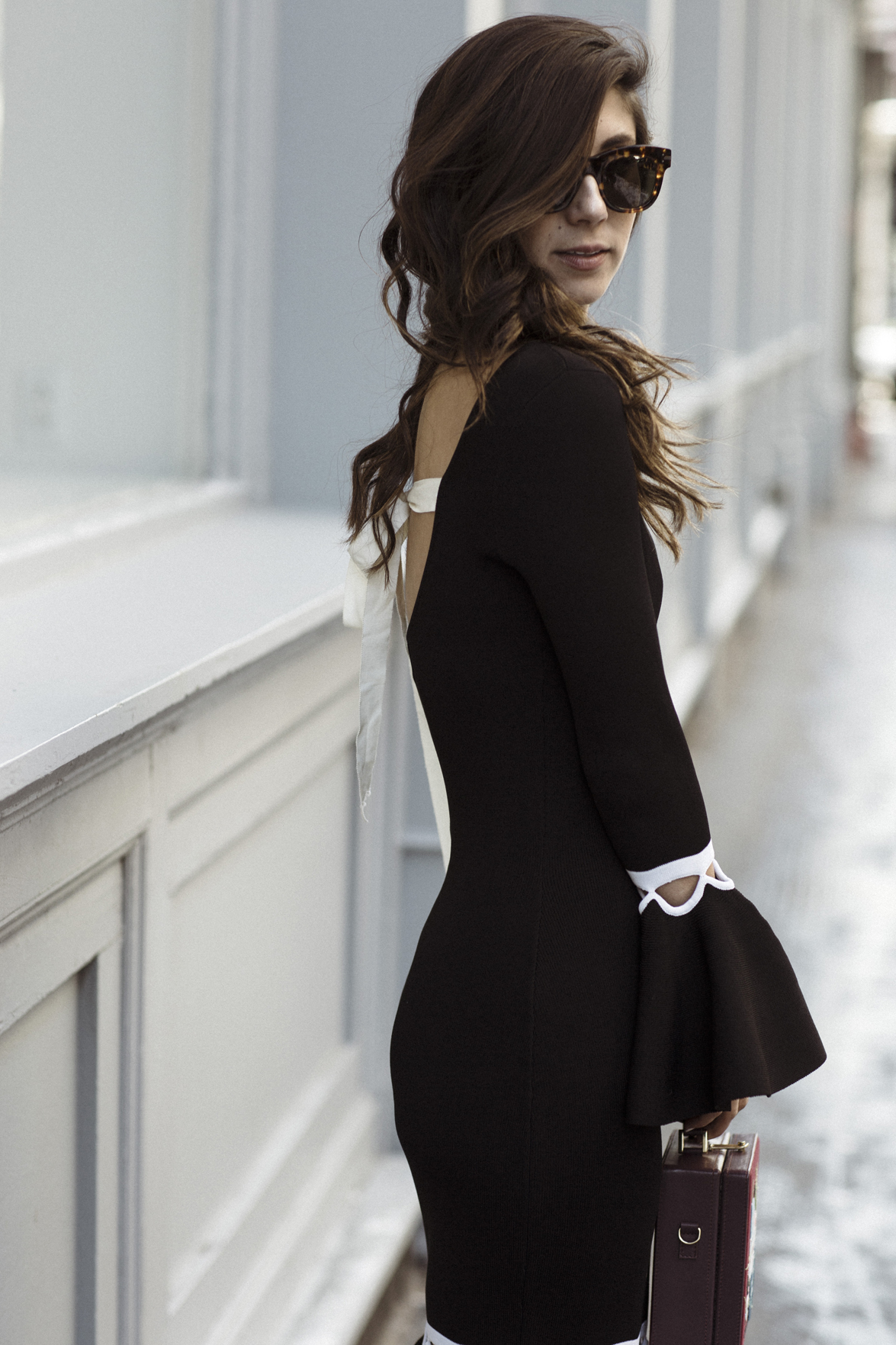 Regardless of your relationship status this Valentine's Day, here are a few things I want you to do tomorrow:
Slip into a dress (or anything else for that matter!) that makes you feel good. I don't mean "cute" or "stylish" or even "sexy." I mean good in every sense that Nina Simone meant it in her song "Feeling Good." And for the record, that's good in BOLD and italics.
Put on the Spotify playlist "Femme Fatale."
DANCE. And yes, dance like no one is fucking watching. If you feel so inclined, get your karaoke on, James Corden style. Fist pumps highly encouraged.
Game, set, match! Contact me if you're not feeling good after this. Oh, and happy Valentine's Day!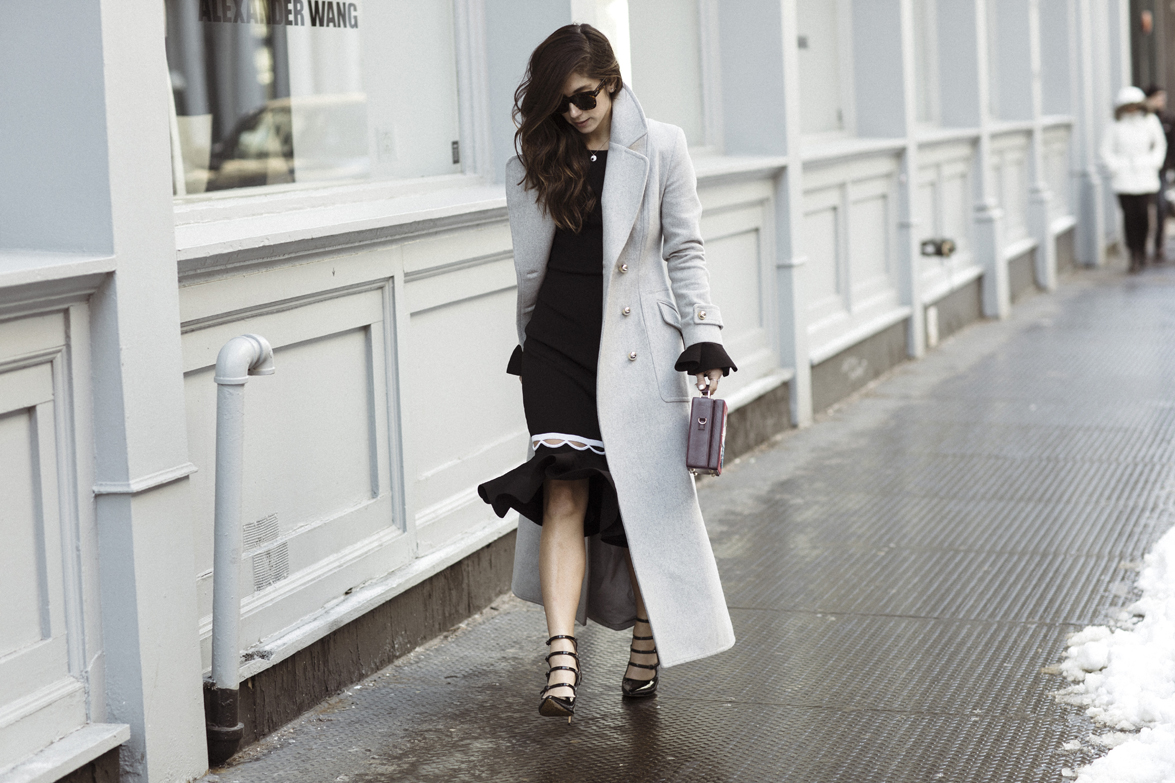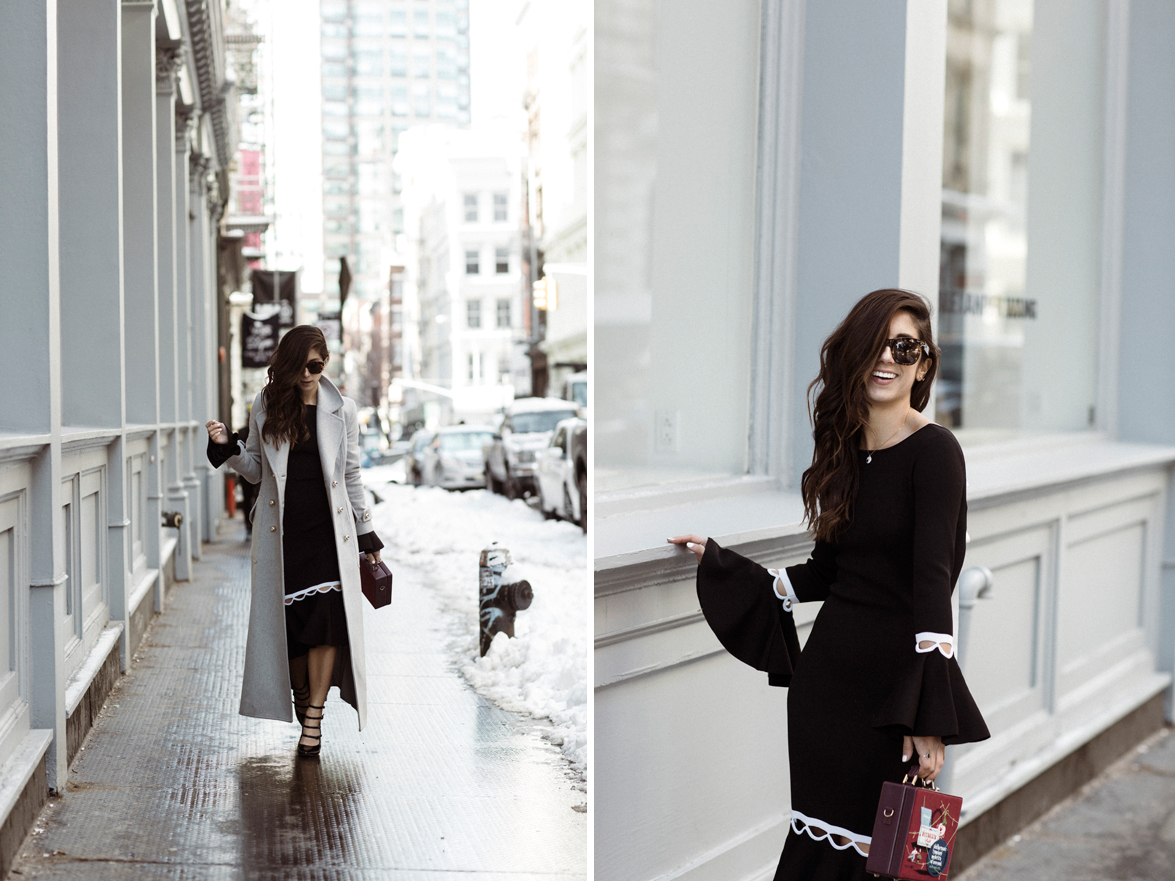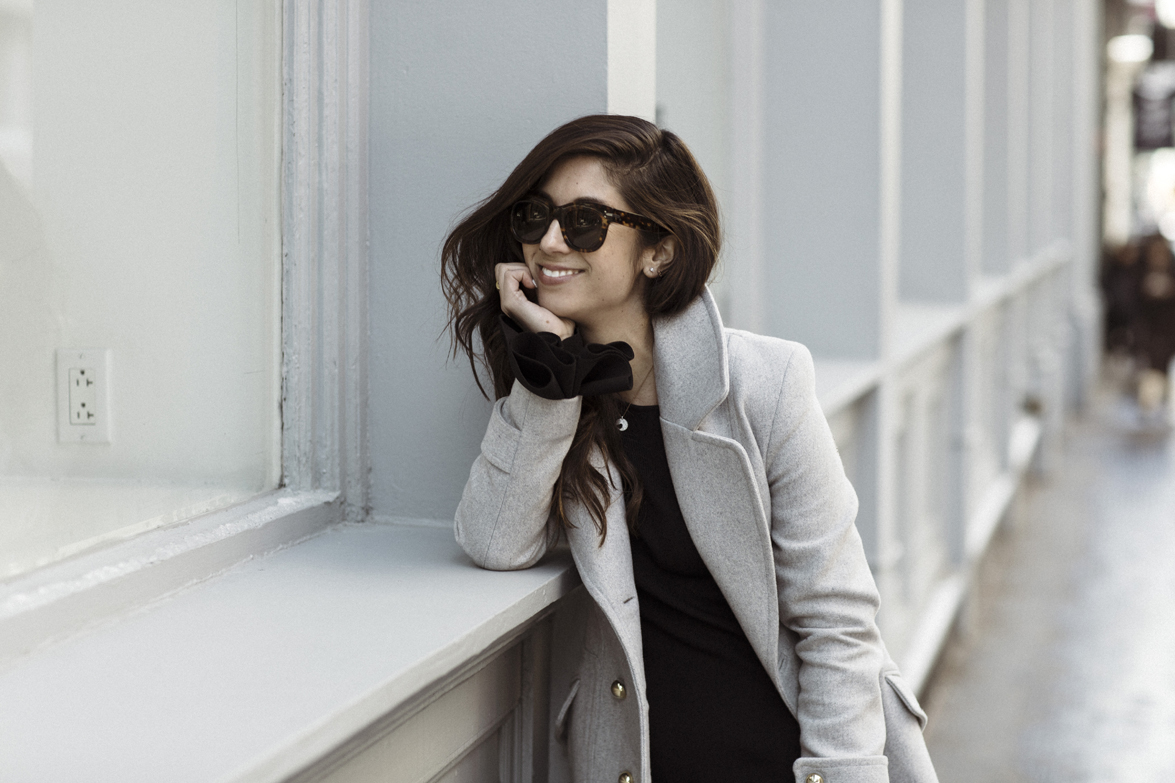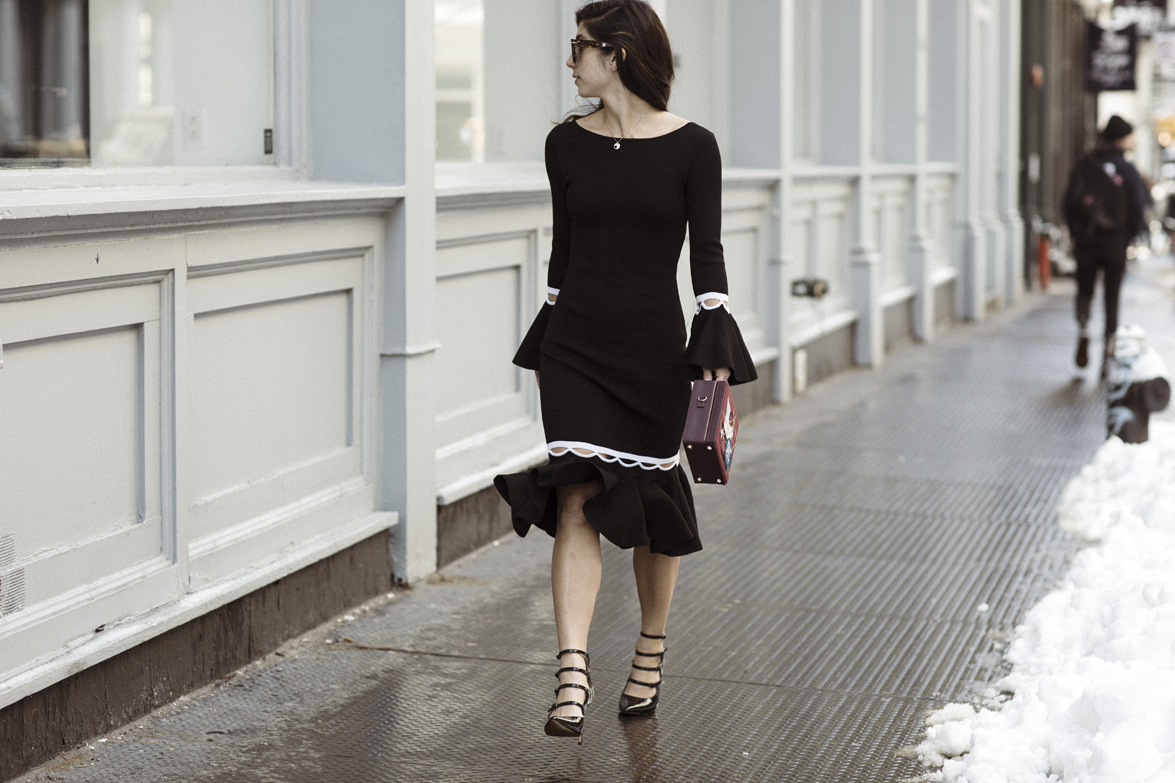 OUTFIT DETAILS: Sachin + Babi dress (borrowed) // Express heels (sold out, similar style here) // Olympia Le-Tan clutch (you all know I'm a Hemingway fan, so this clutch is next on my list) // Zimmermann coat (from last season, sold out) // Celine sunglasses