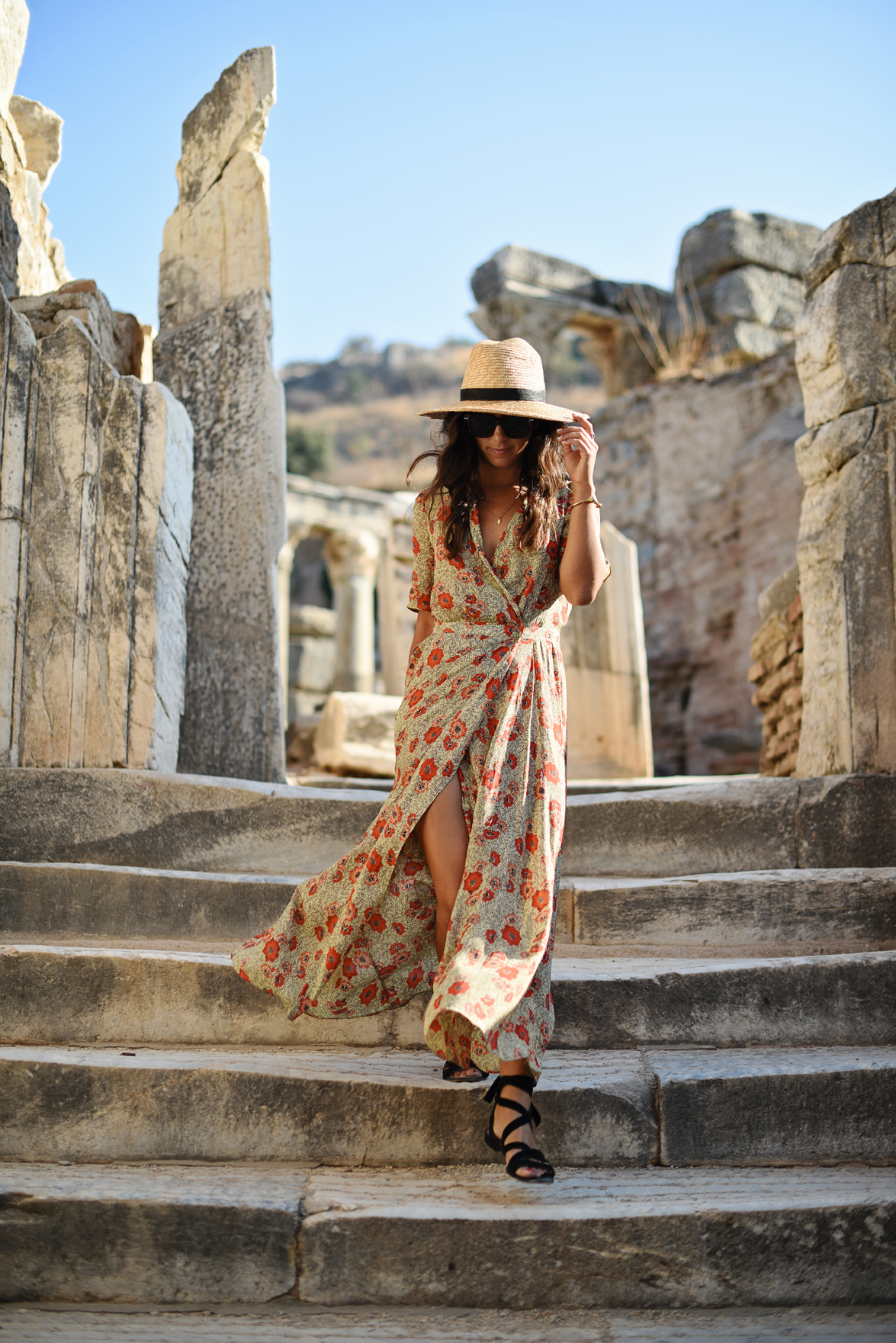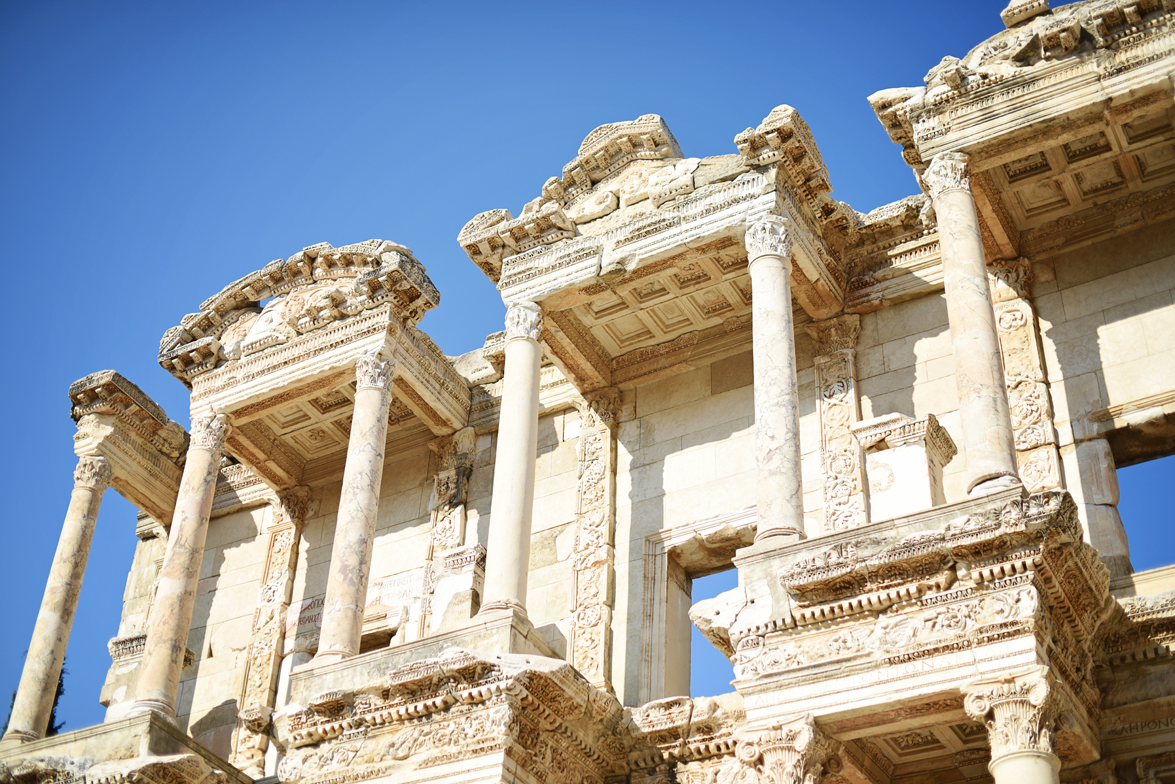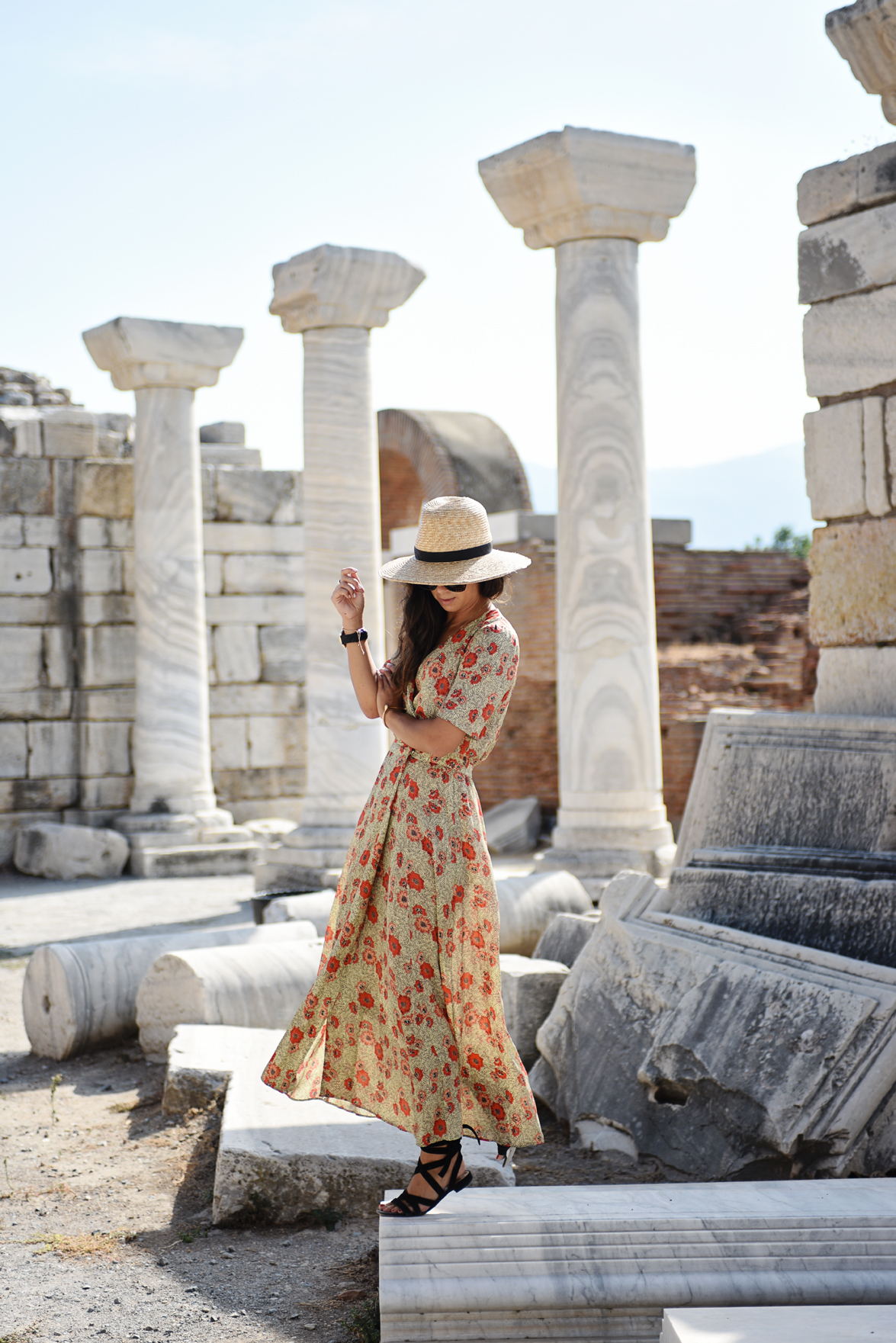 If you're just joining my recaps of my cruise with Royal Caribbean through the Mediterranean, then you have some catching up to do right this way.
If you're up to speed, and perhaps moreover, you were following along on Instagram back in October when I was hopping around this part of the world, you may recall, after Oia and Mykonos, we stopped off in Selçuk, Turkey. I had ventured to Turkey a few years back (namely Istanbul, Cappadocia and Bodrum), but I do recall when we were planning our itinerary for that summer trip, I had really wanted to check Ephesus off my list. After all, it's one of the 7 wonders of the ancient world and rightfully so — dating all the way back to 10th century BC. So you can imagine my delight when I saw this stop as part of our 10 day cruise, allowing us almost a full morning of wandering around this ancient city, practically by ourselves. Much like Pompeii, Ephesus is a city frozen in time, crumbled streets that were once bustling years ago, bold and proud buildings scattered, remnants of a flourishing city that almost as quickly as it rose, was suddenly deserted.
We walked around the grounds early in the morning, catching the sun's first rays, which I cannot recommend enough, if you find yourself in this part of the world. Breathtakingly quiet, a heavy melancholy reverence that only a city that once was could provide.
Have you guys been to Ephesus? Would love to hear your thoughts!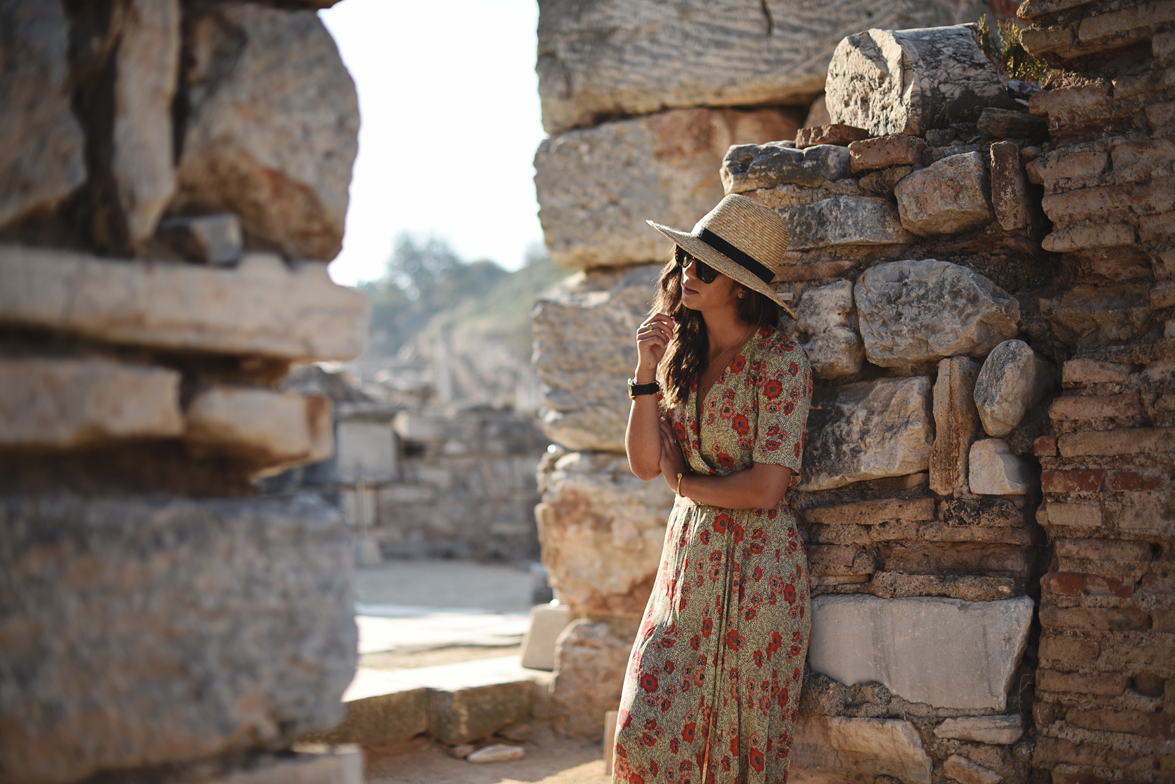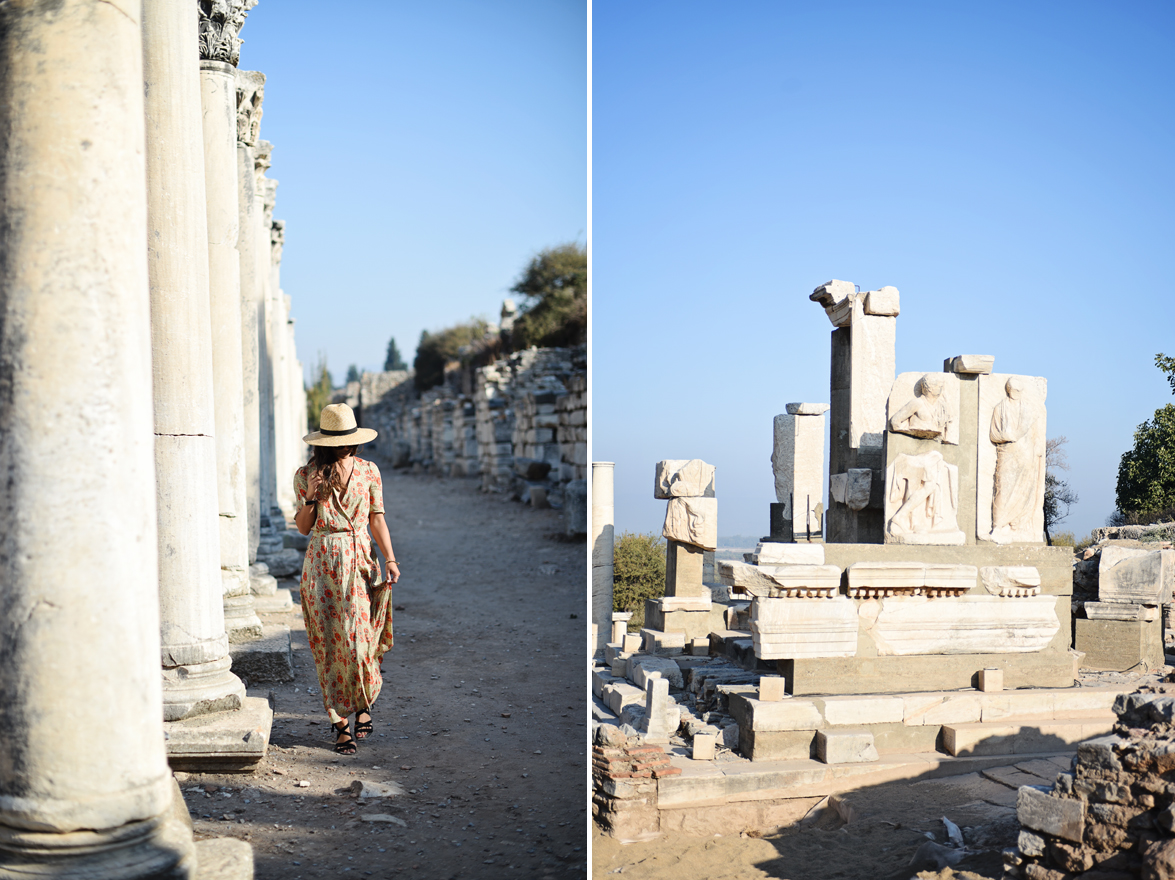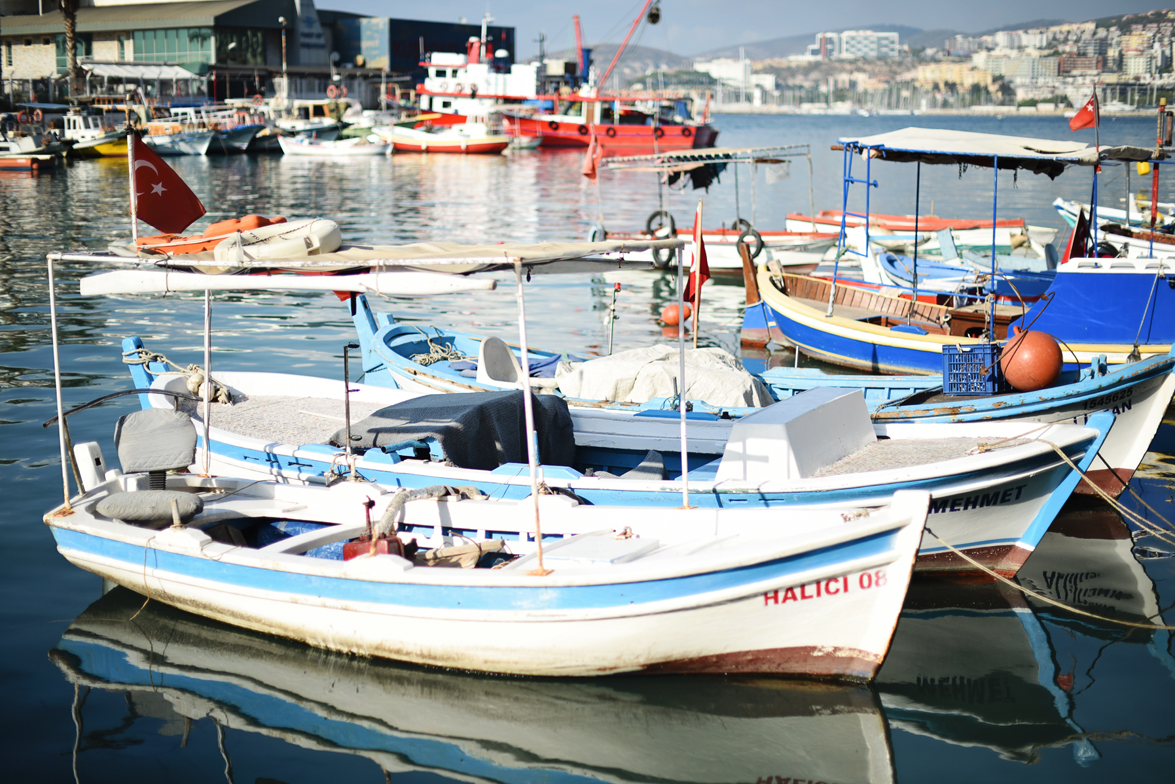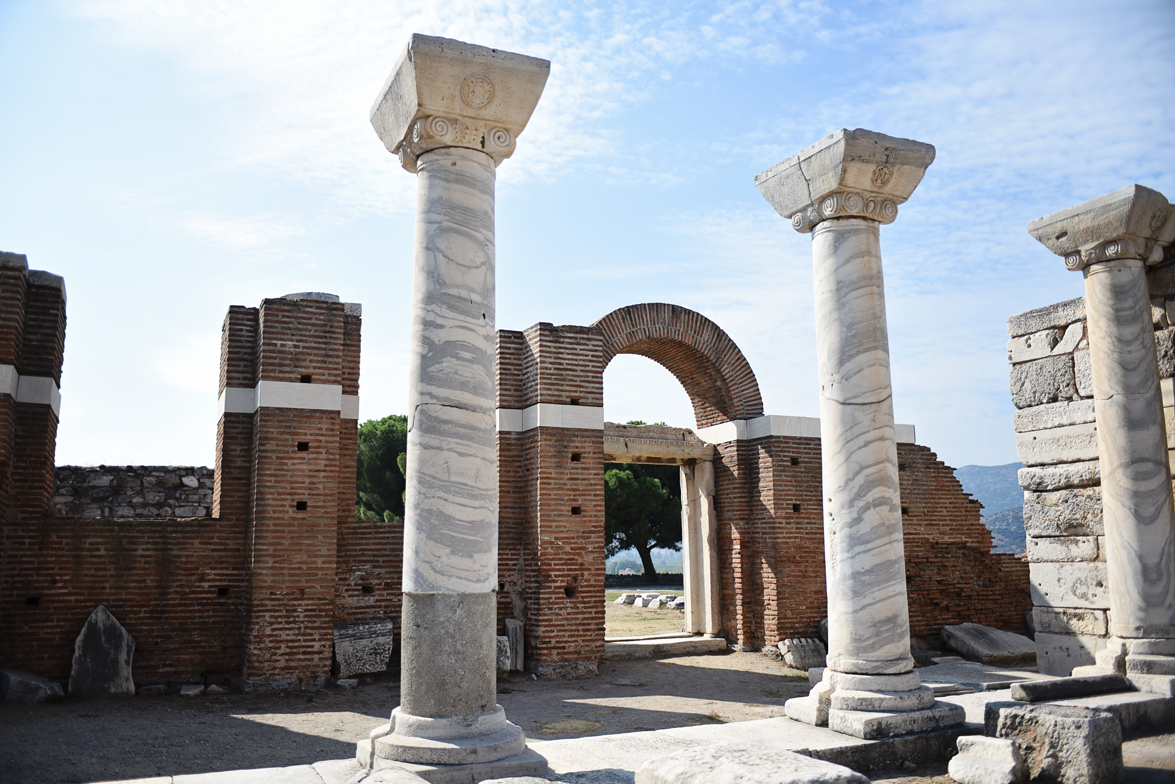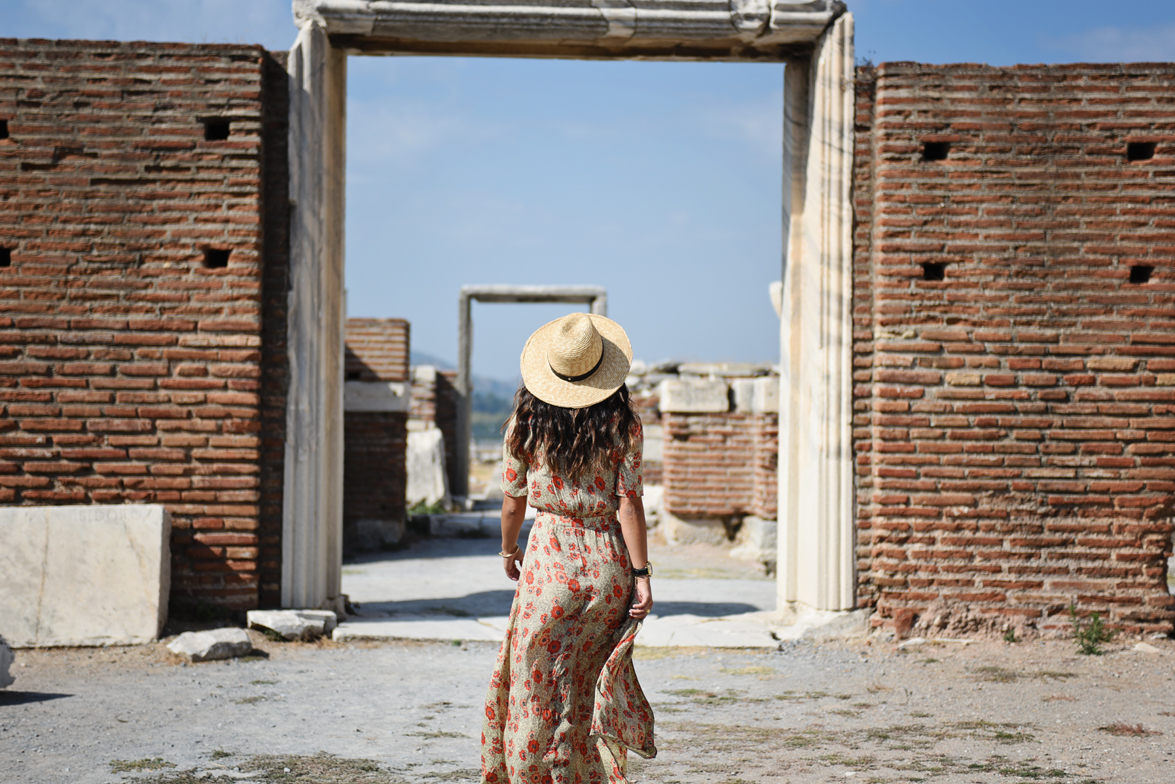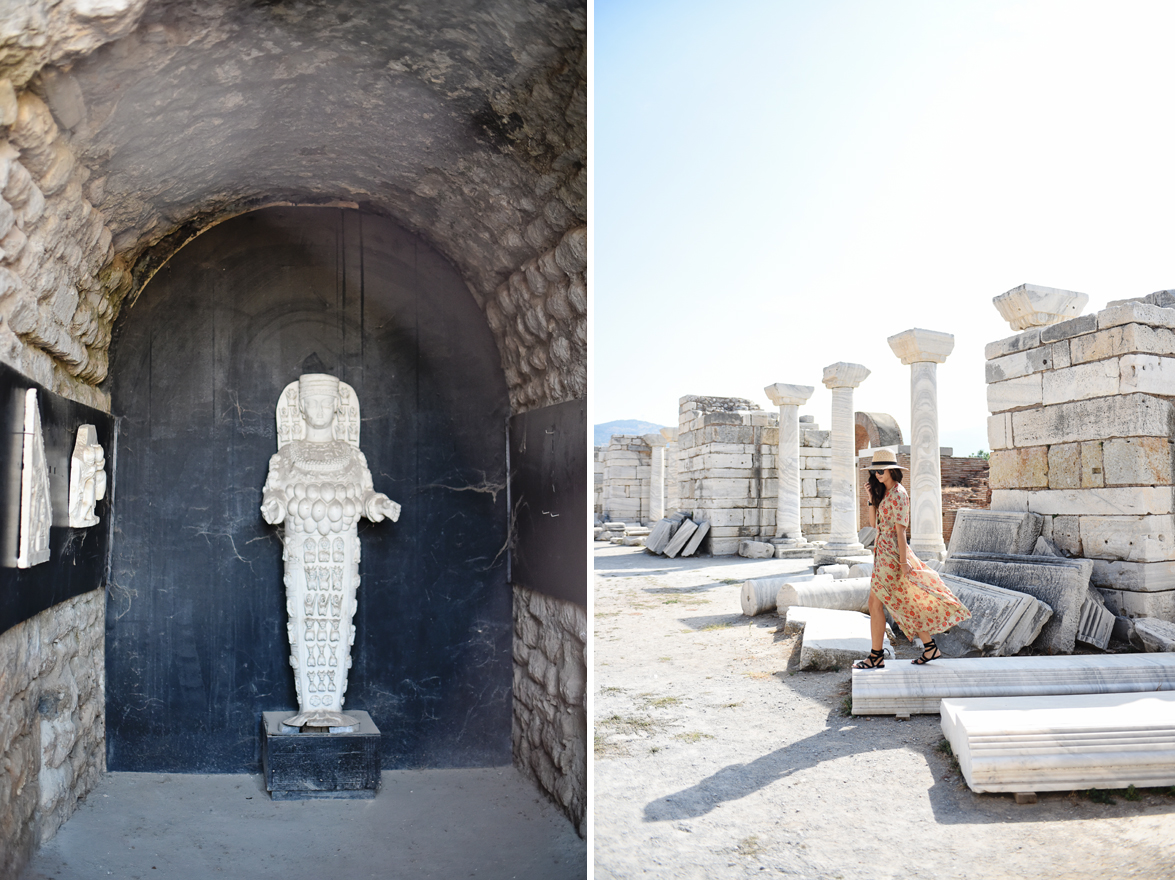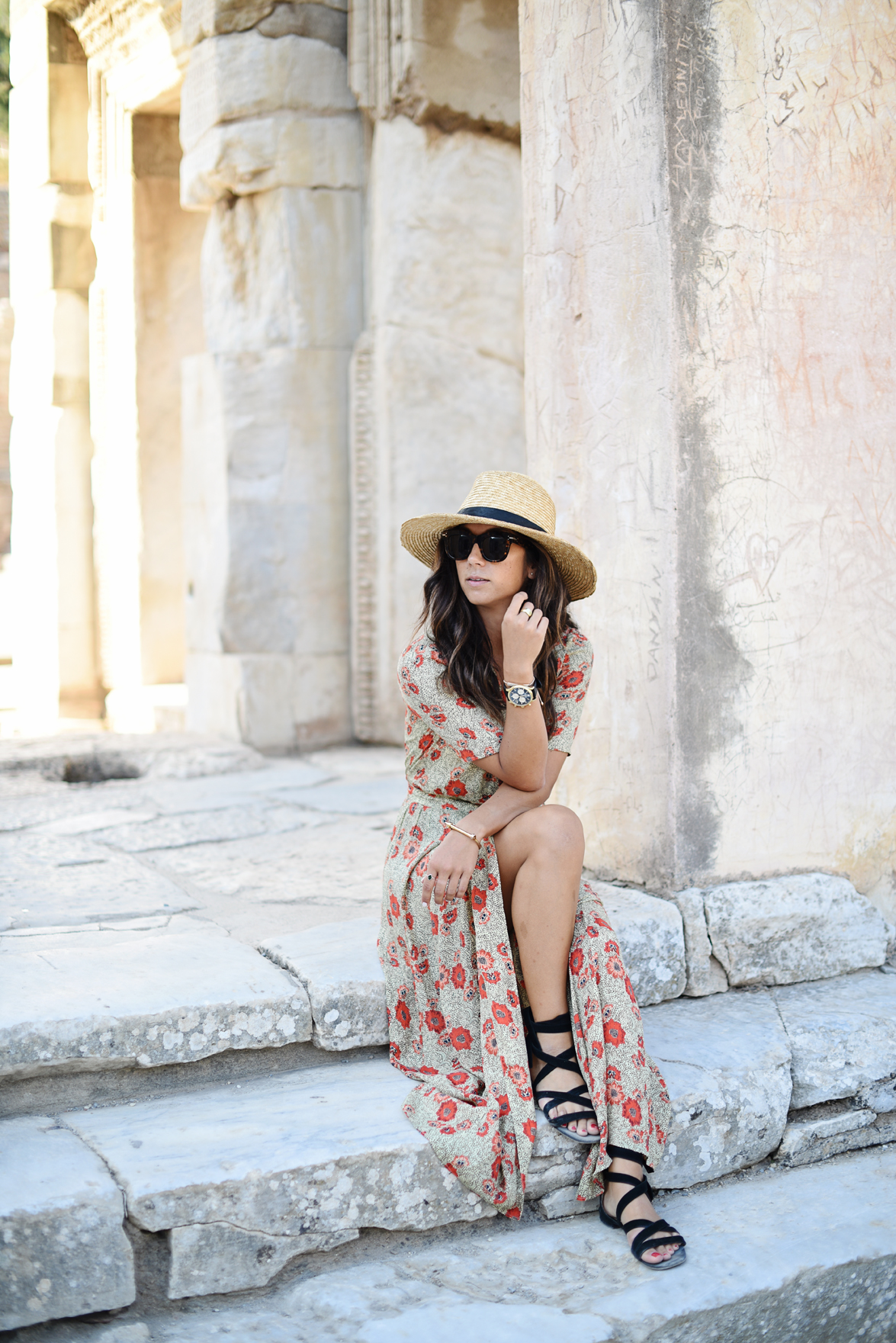 OUTFIT POST: Isabel Marant dress // M.Gemi sandals (sold out, similar style here) // Janessa Leone hat // Celine sunglasses