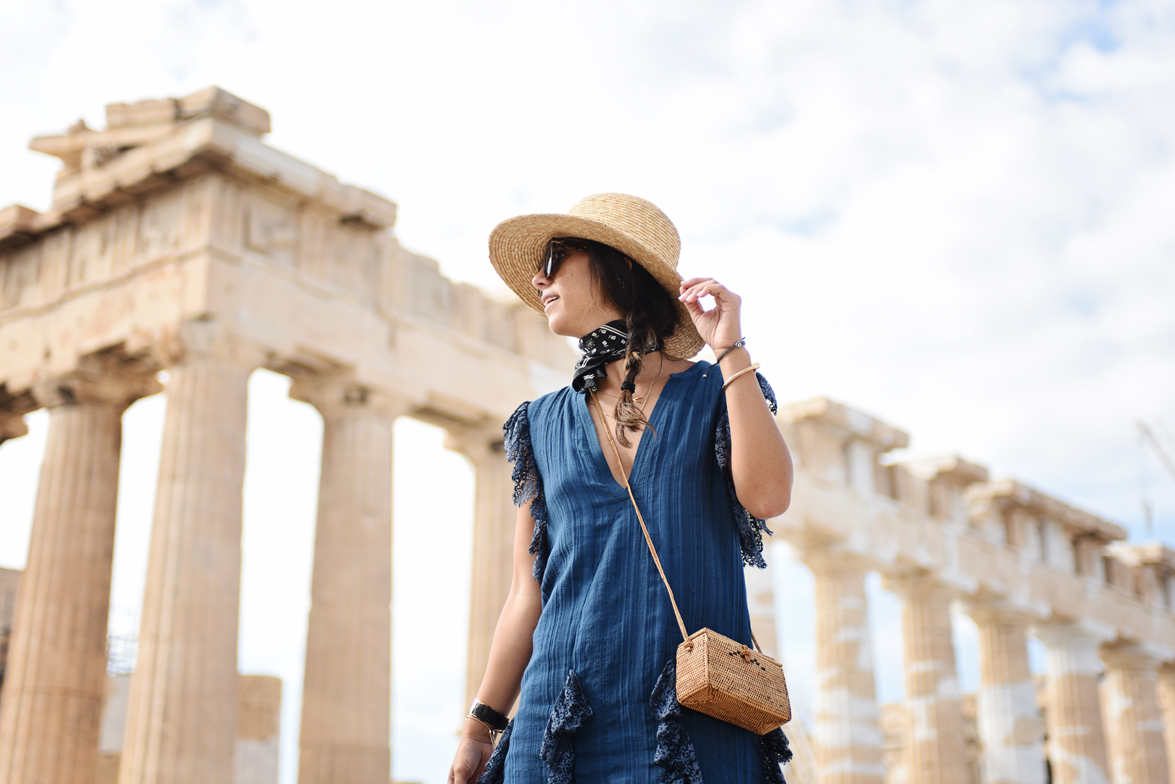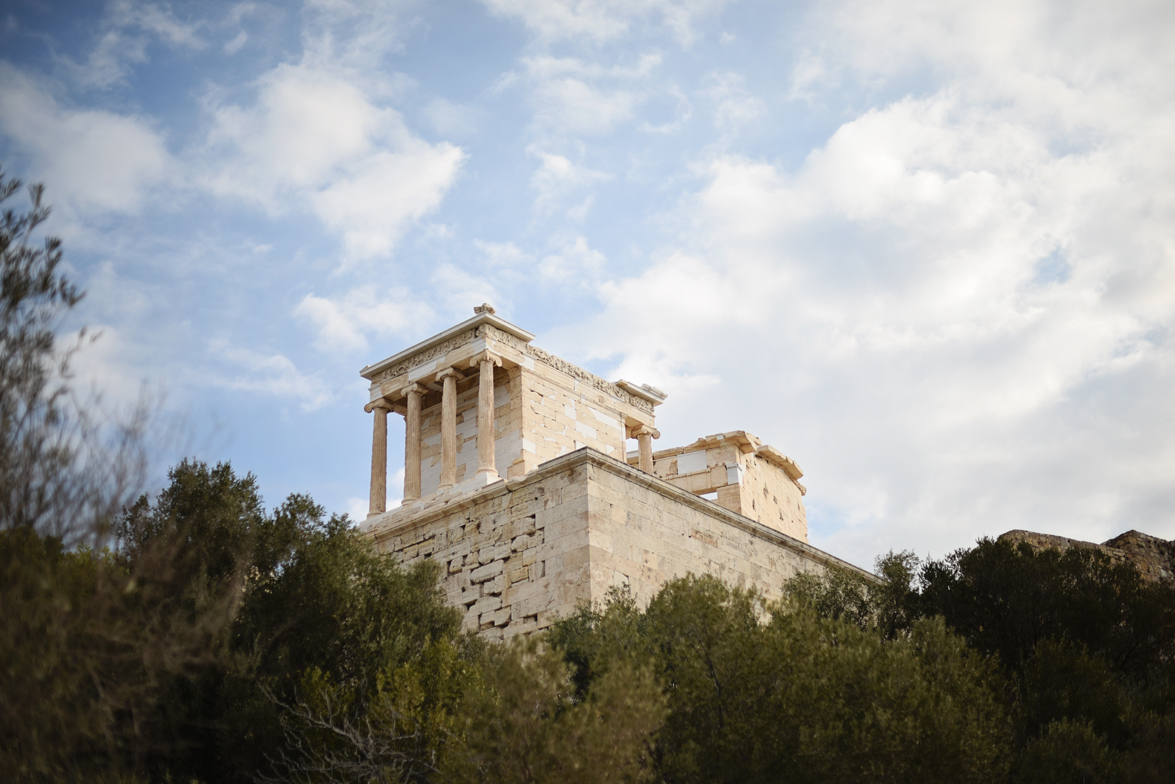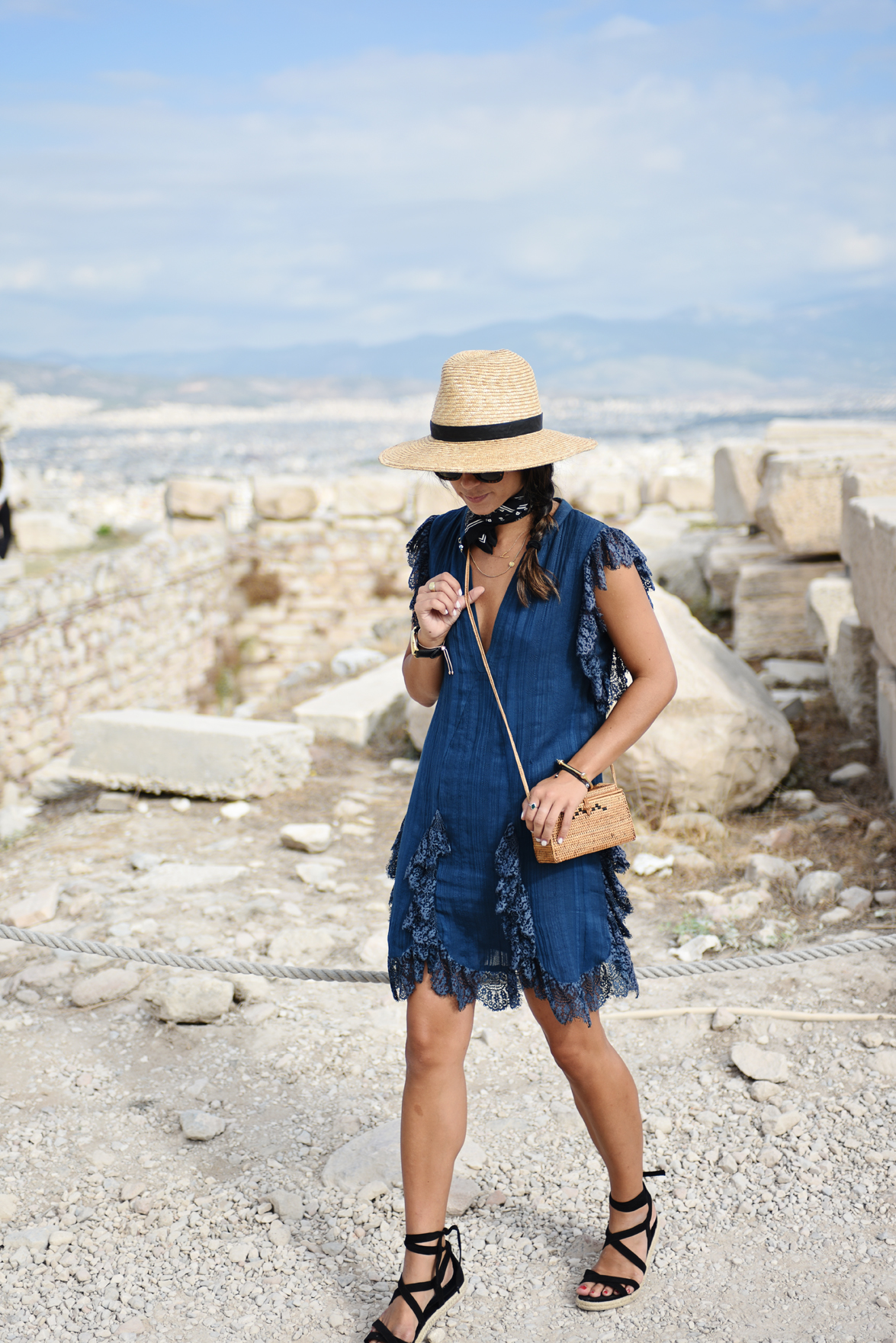 I've been to Athens once before, many years ago, in college. It was a whim of a trip, one that we threw together in a very rag-tag fashion, as we only had a few spare hours before our ferry left for a nearby island. That said, I managed to check the Acropolis off my list, wandering as a young sophomore amongst centuries old giants, where philosophers and heroes and myths alike ruled.
I remember that feeling of awe and hoping that someday I could return. Luckily, I found myself back in this pocket of the world back in October as part of my Mediterranean cruise with Royal Caribbean (you can see my previous recap posts here). And this time around, while we managed to trek back to the Acropolis for my second time, we snuck in a new-to-me spot in Athens that I cannot recommend enough: Poseidon's Temple out at Cape Sounion. It's about an hour drive south of Athens proper and the drive alone is worth it. Similar to Highway 1 in California, it winds along these seaside cliffs, the Aegean Sea spread out before you as far as the eye can see. You slowly leave the hustle and bustle of Athens behind you and feel the openness of where the sea meets the sky.
Upon pulling up to Poseidon's Temple, I was relieved to see that we had the ruins practically to ourselves right before sunset (a stark contrast to the morning's crowds at the Acropolis). The ruins are situated precariously close to the edge of a dizzyingly high cliff, right on the brink where land surrenders to sea — a fitting tribute to the god of the oceans himself. And with no one really around, it made for the perfect opportunity to close my eyes, take a deep breath and let the ocean breeze kiss my face, left only to wonder if Poseidon himself could hear my thoughts.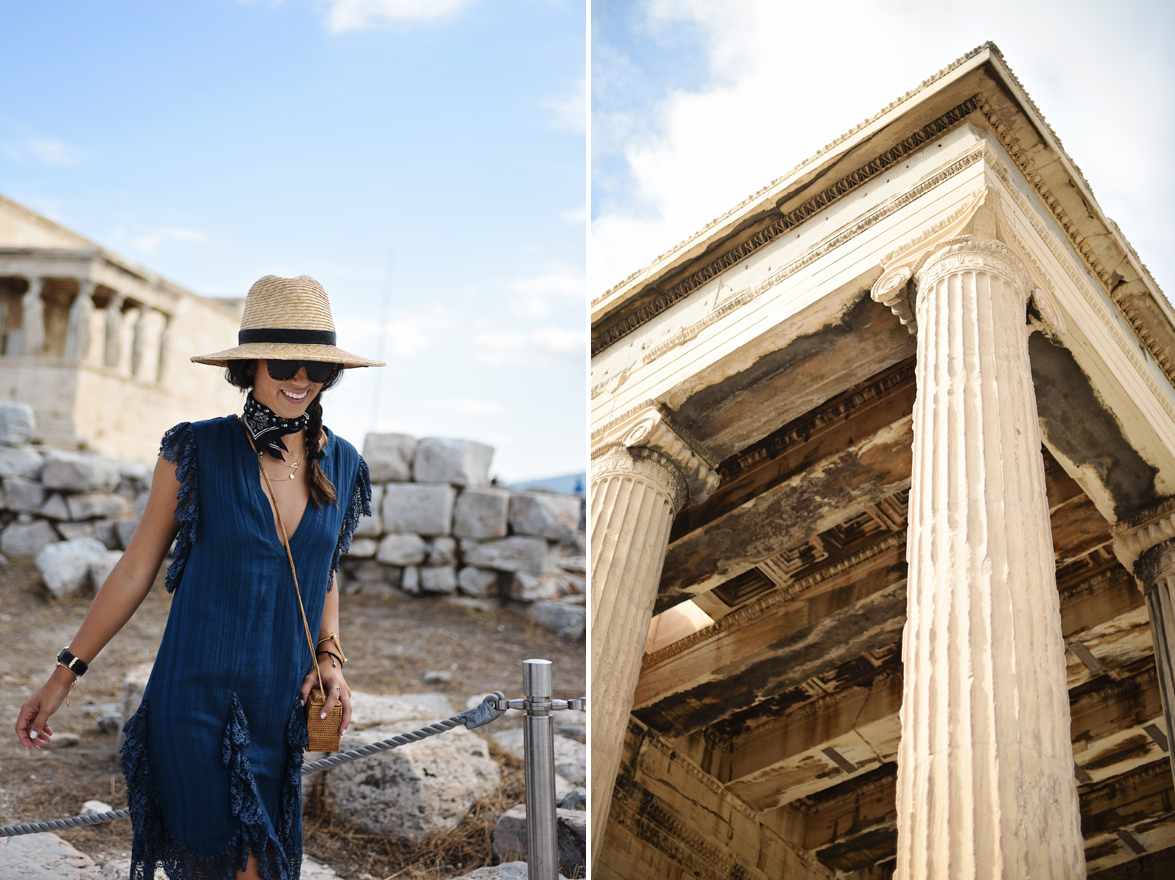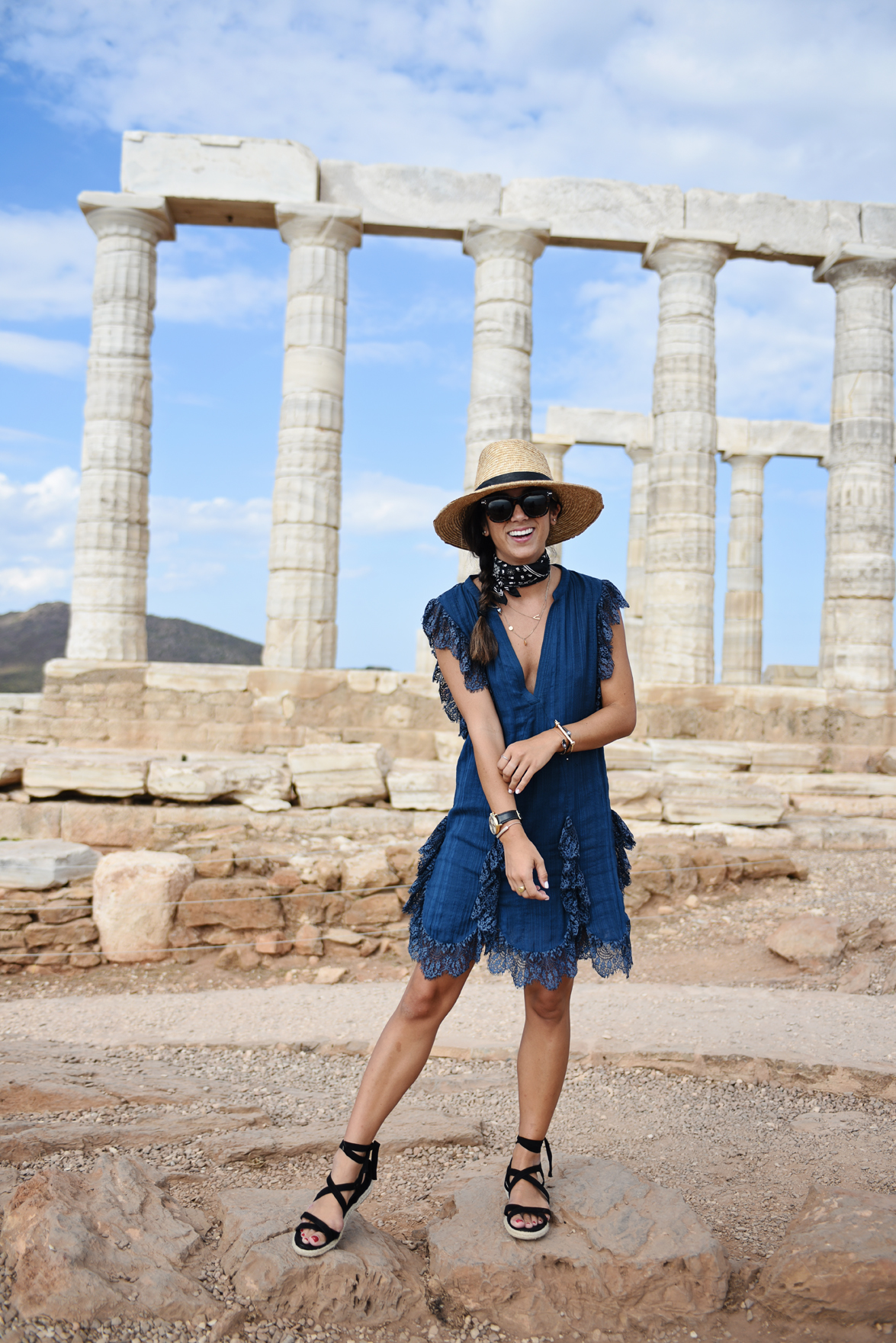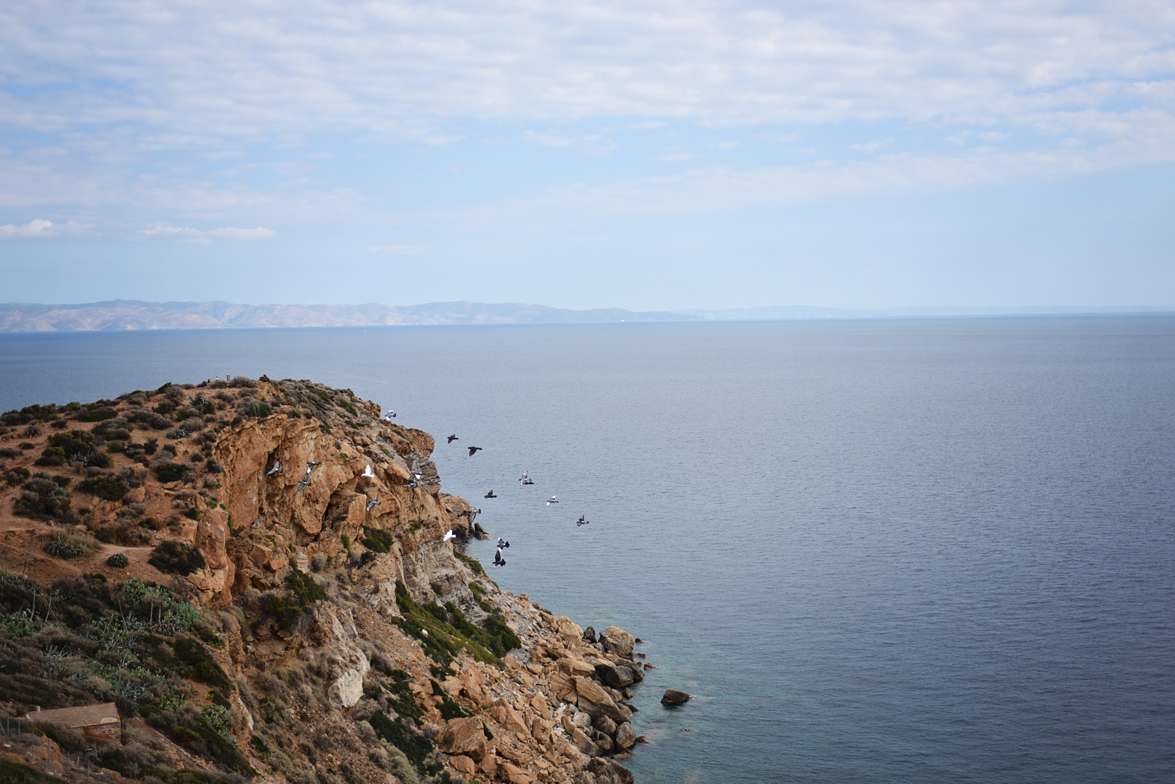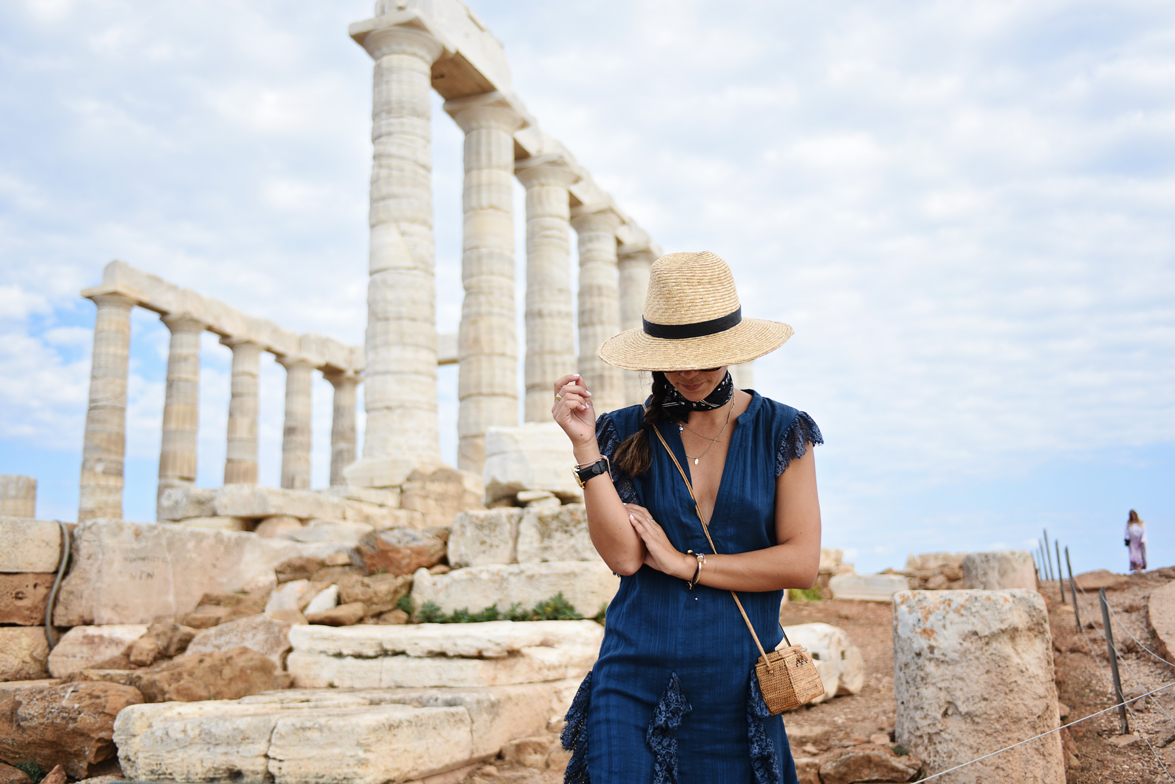 OUTFIT DETAILS: Tryb 212 dress borrowed from Angie (similar off the shoulder style here) // Janessa Leone hat // Woven crossbody bag from Bali (similar style here) // Lands End sandals // Zara neck scarf (similar style here) // Celine sunglasses