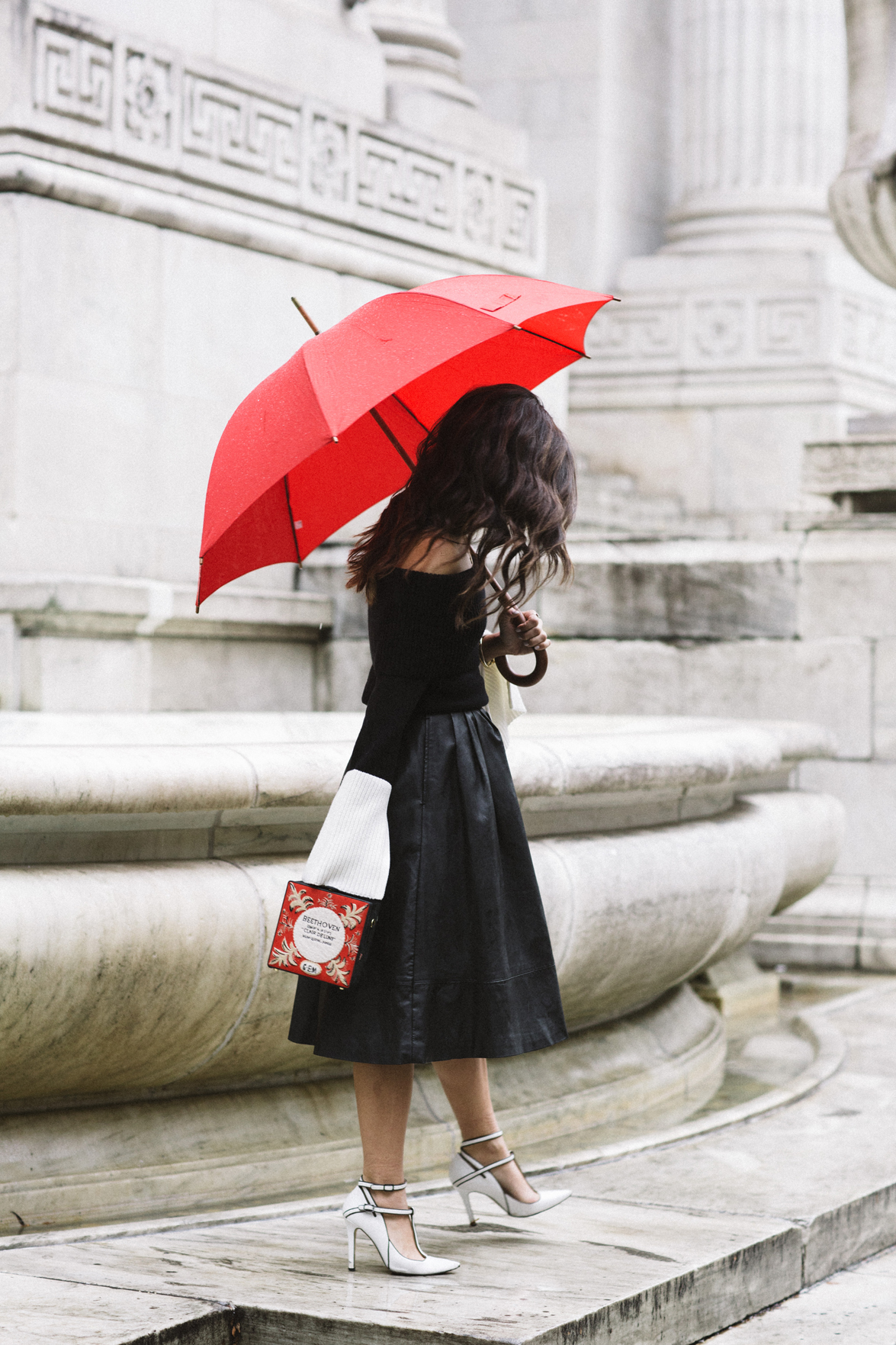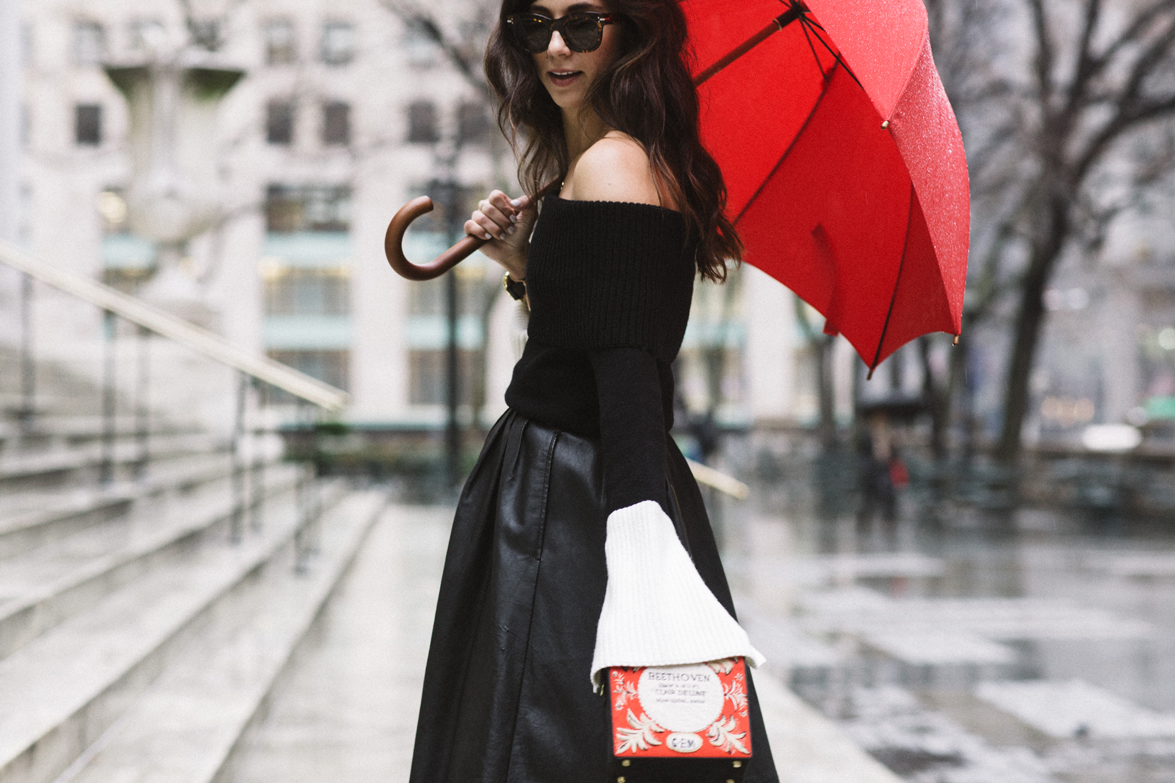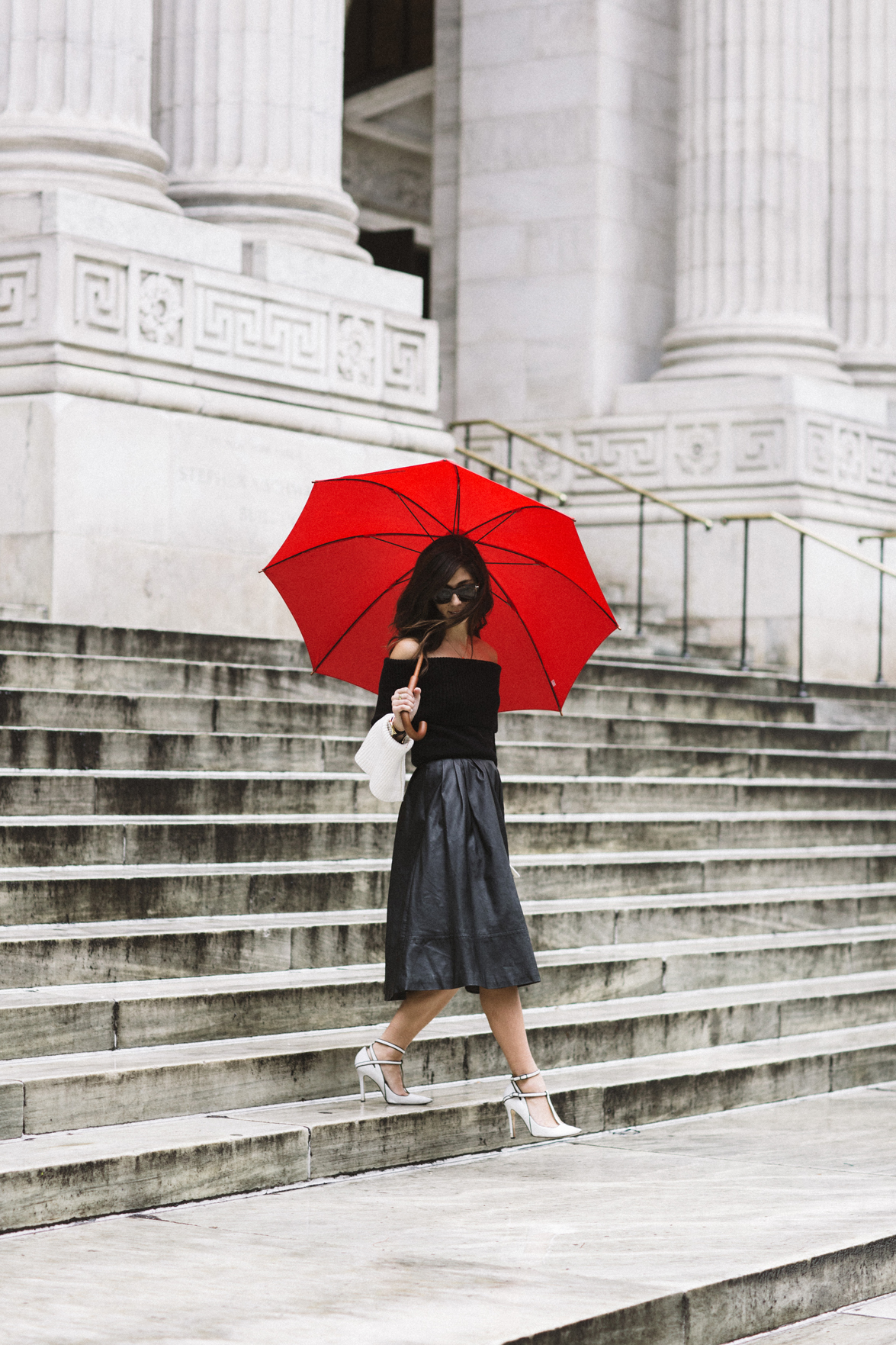 Sabrina: This is what you do on your very first day in Paris. You get yourself some rain, not just a drizzle, but some honest-to-goodness rain. Then you find yourself someone really nice and drive her through the Bois de Boulogne in a taxi. The rain is very important. Because that's when Paris smells its sweetest. It's the damp chestnut trees, you see.
Linus: I see.
Sabrina: You've very clever, Linus and very rich. You can order yourself some rain.
Linus: Oh, sure. I can order myself some rain, I can get myself a taxi. That's easy. But can I find myself someone really nice? That's not so easy, Sabrina.
If you're like me, whenever it rains, you have a few go-to movies. And 9 times out of 10, I always reach for Sabrina. And 9 times out of 10, I almost immediately afterward want to book a flight to Paris. Maybe this time around, I'll actually book it. For my birthday next month. 🙂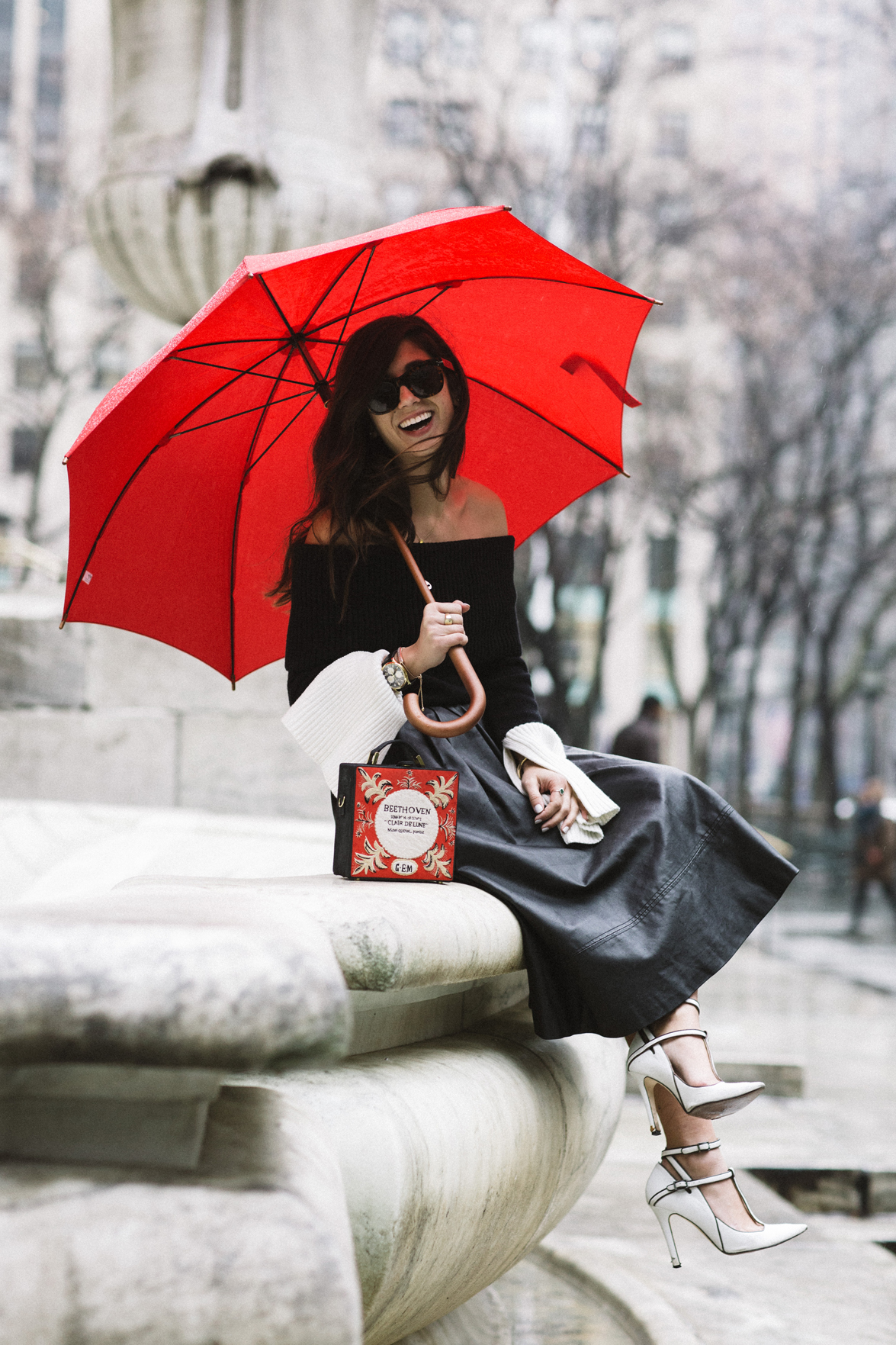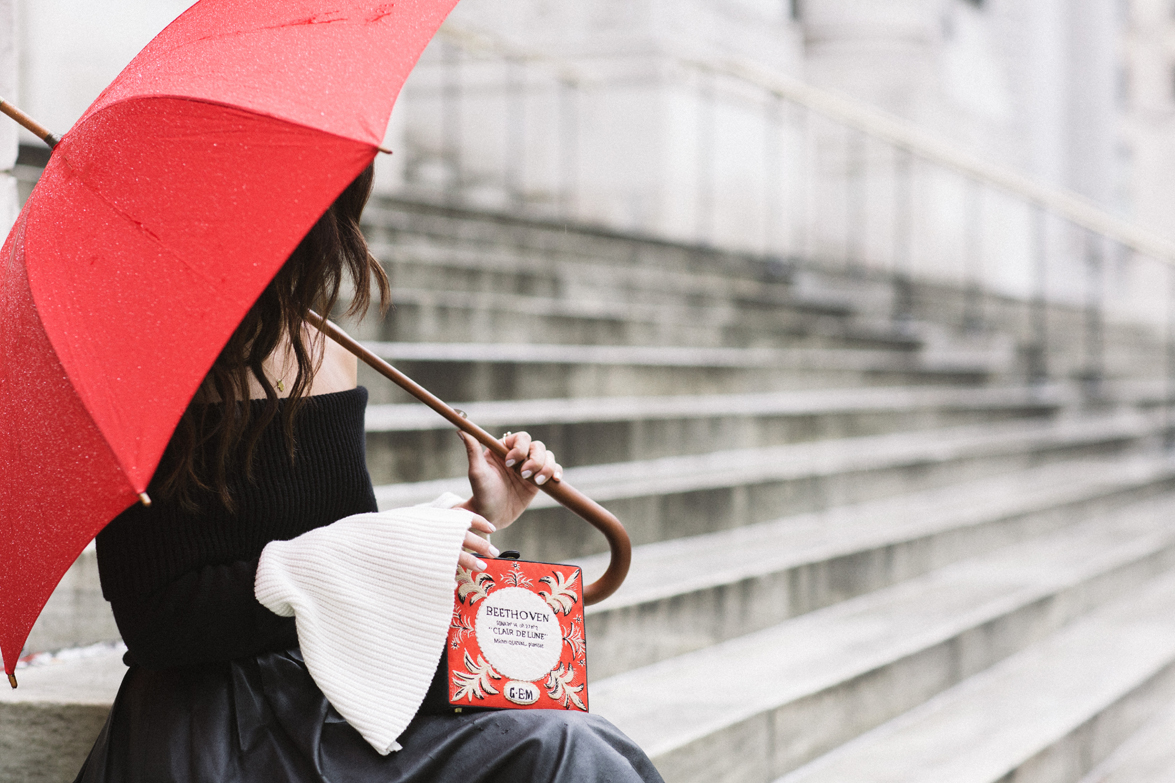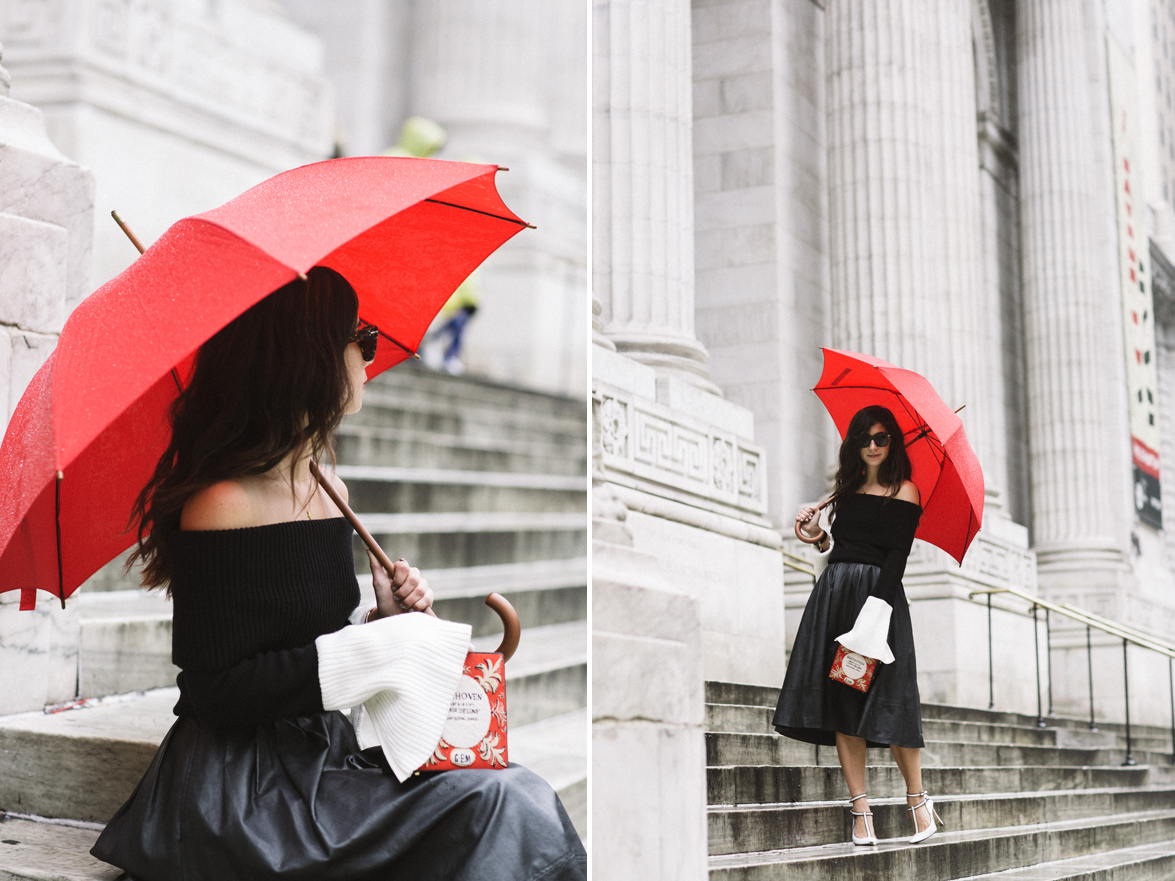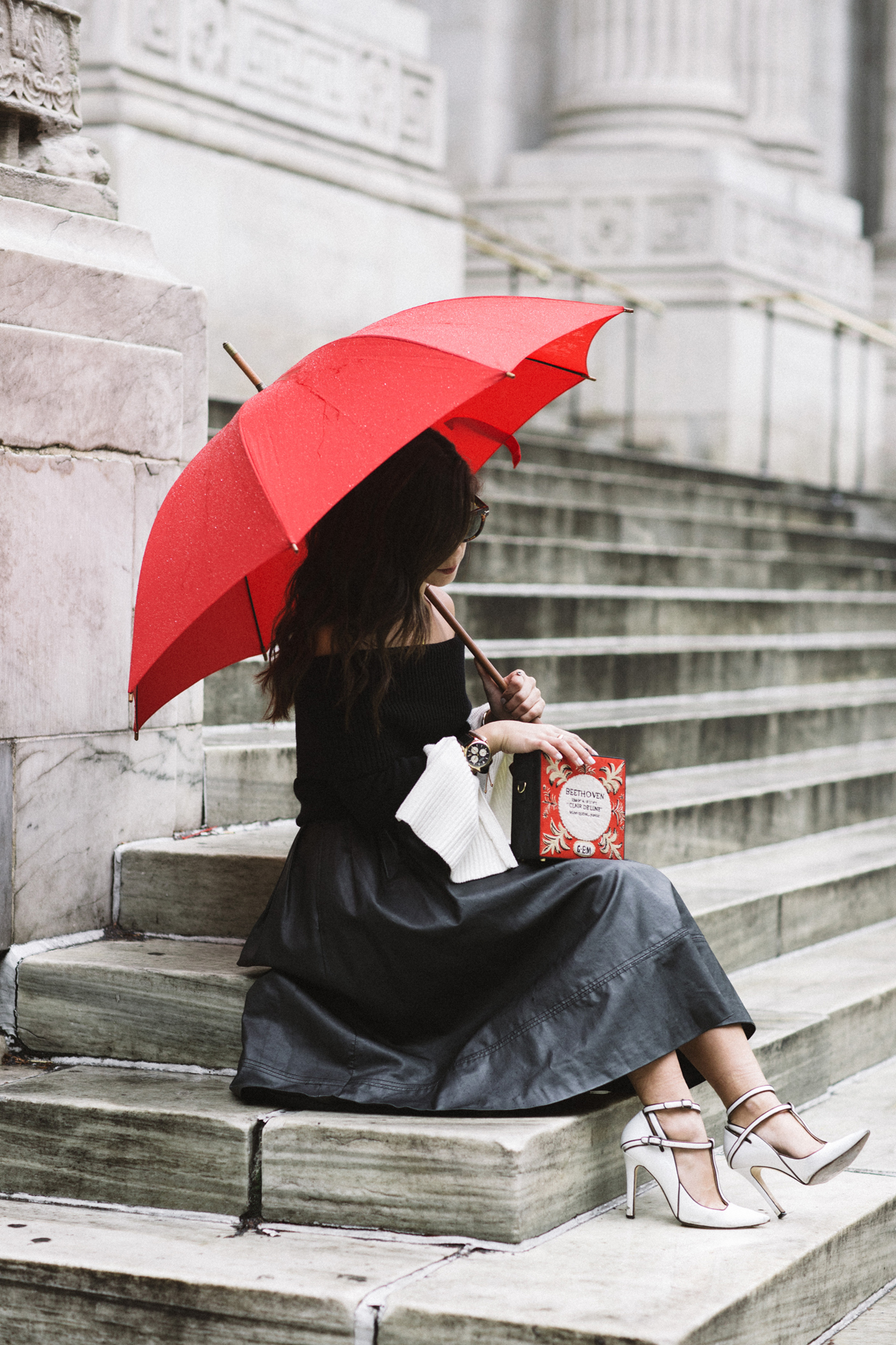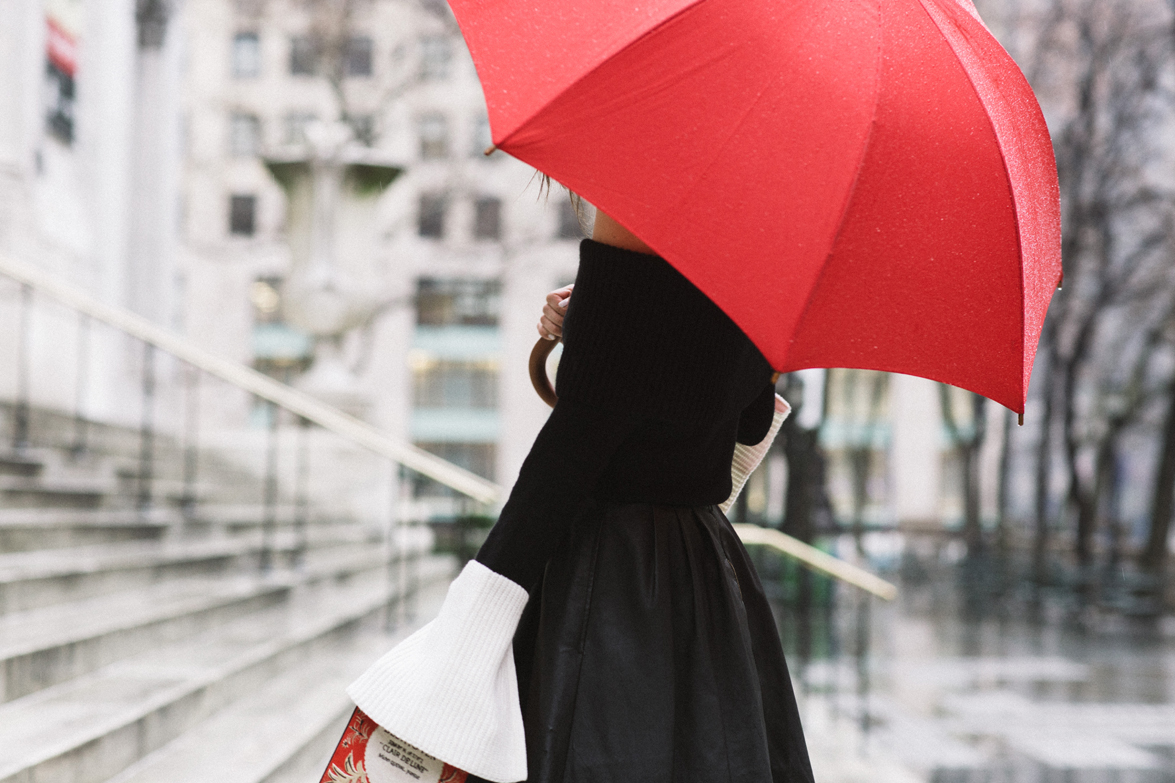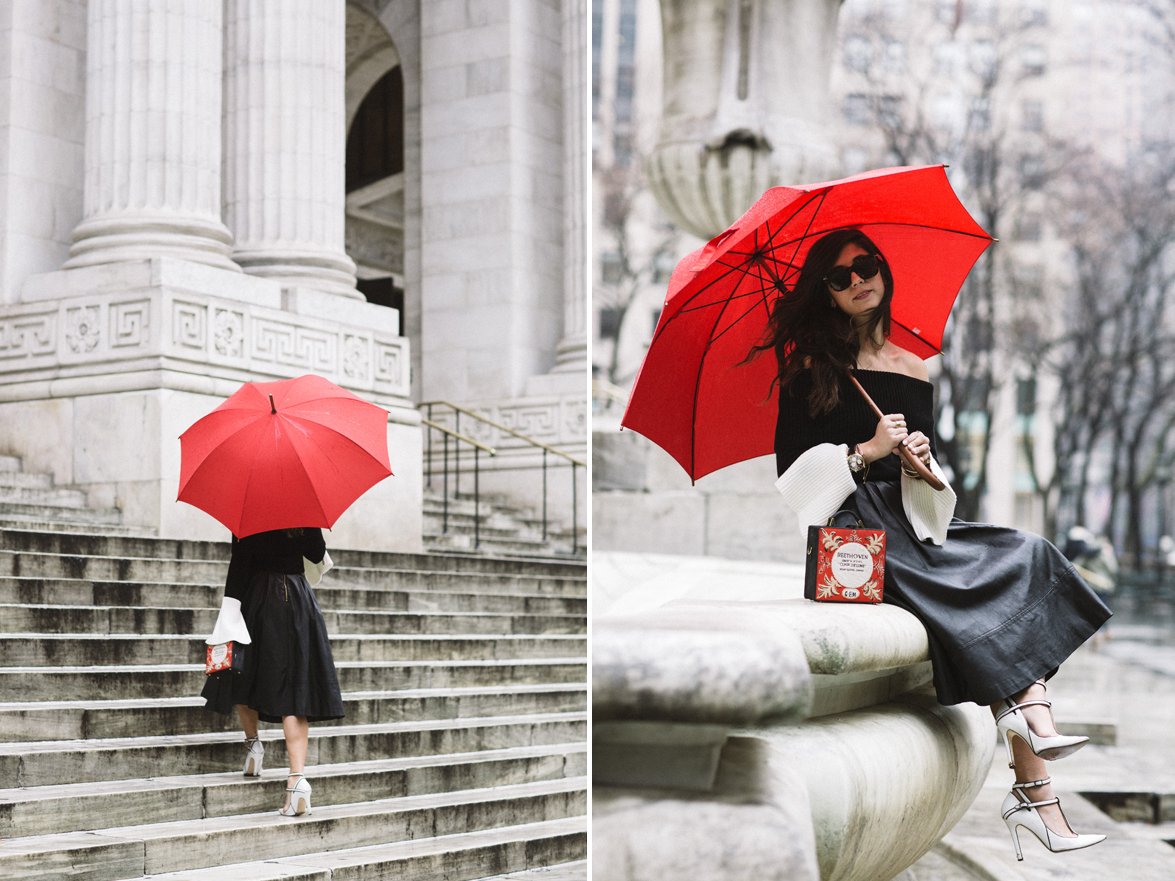 OUTFIT DETAILS: Intermix sweater // H&M skirt (old, similar style here) // Henri Lepore Dezert shoes // Olympia Le-Tan clutch (love this cover here) // Celine sunglasses