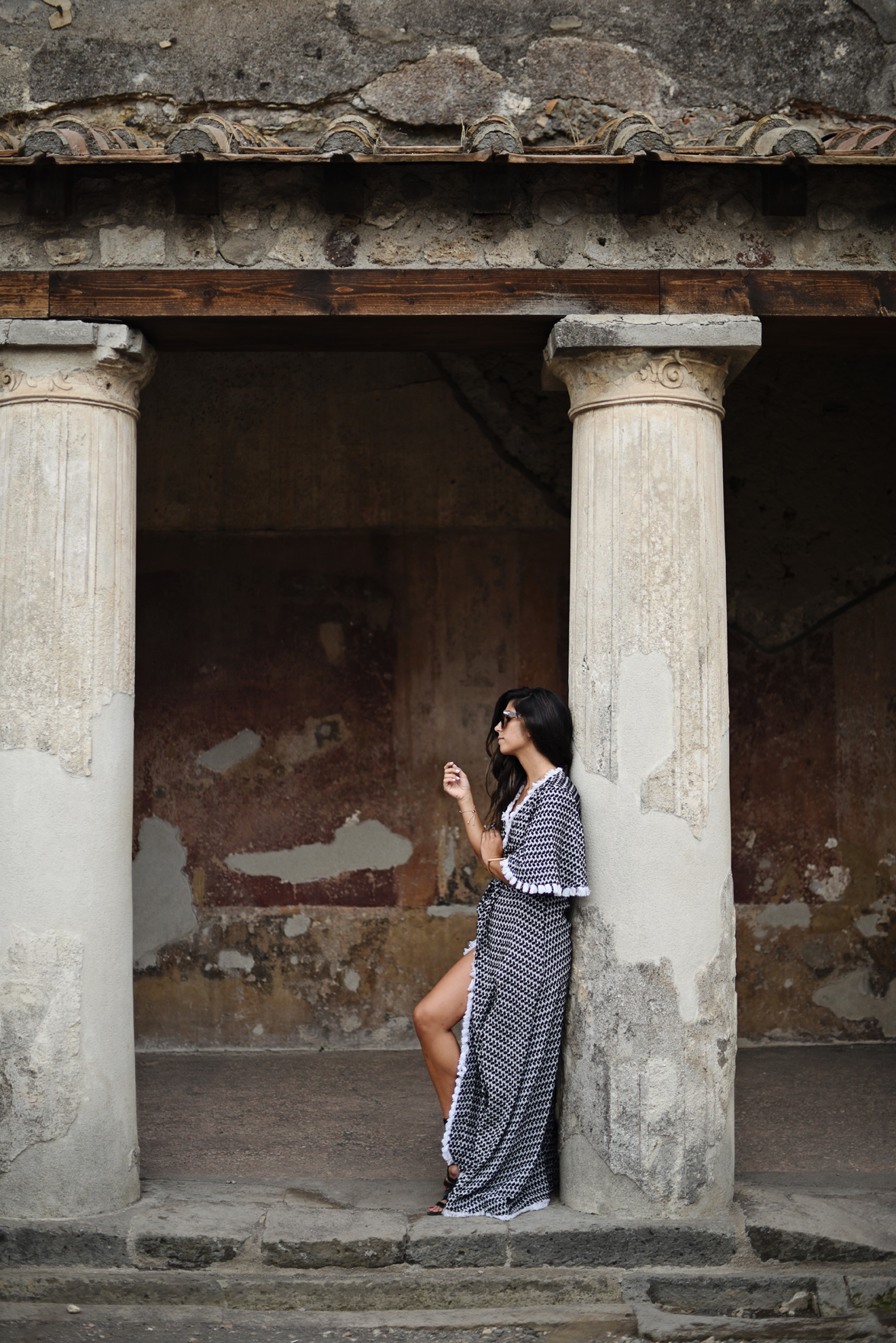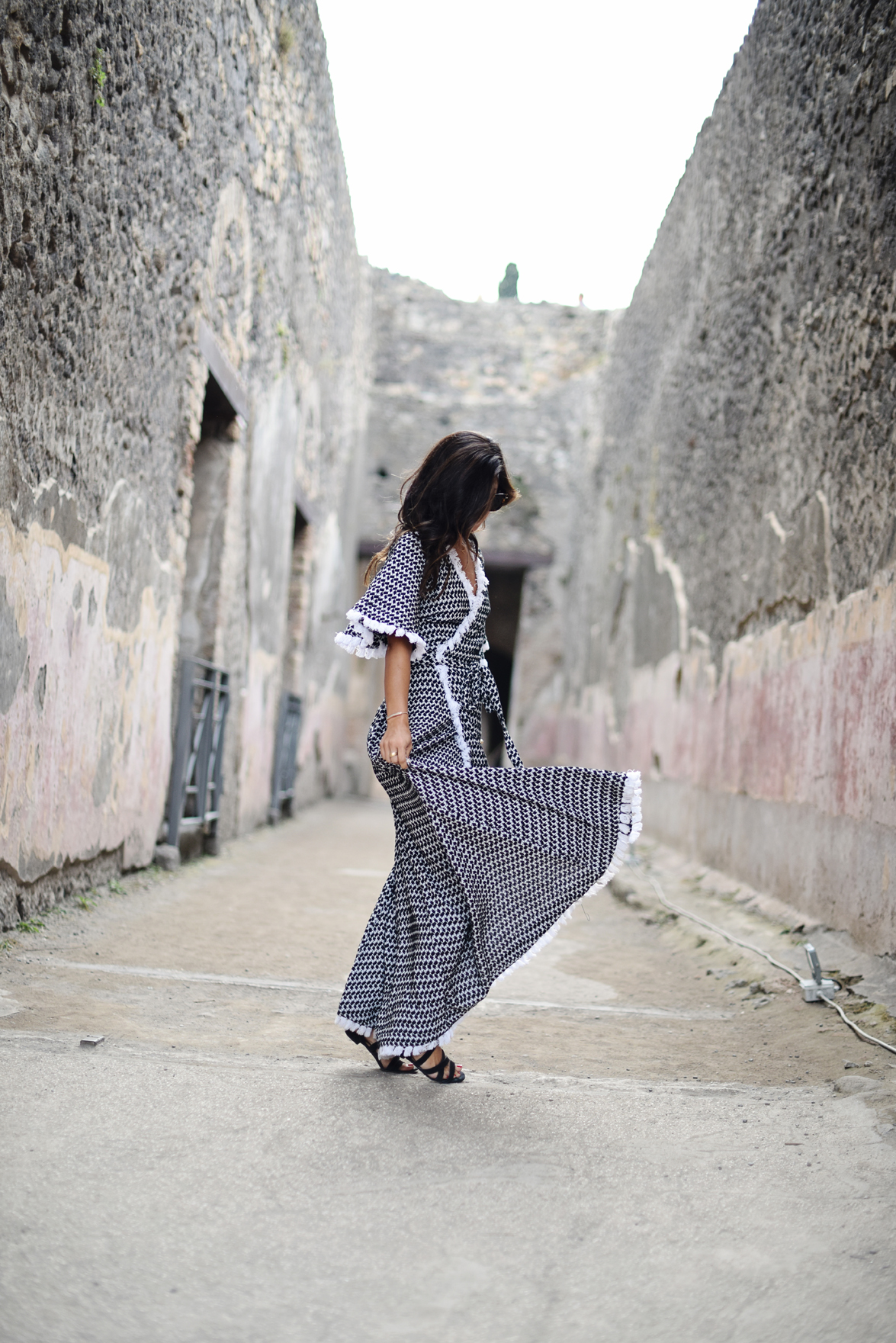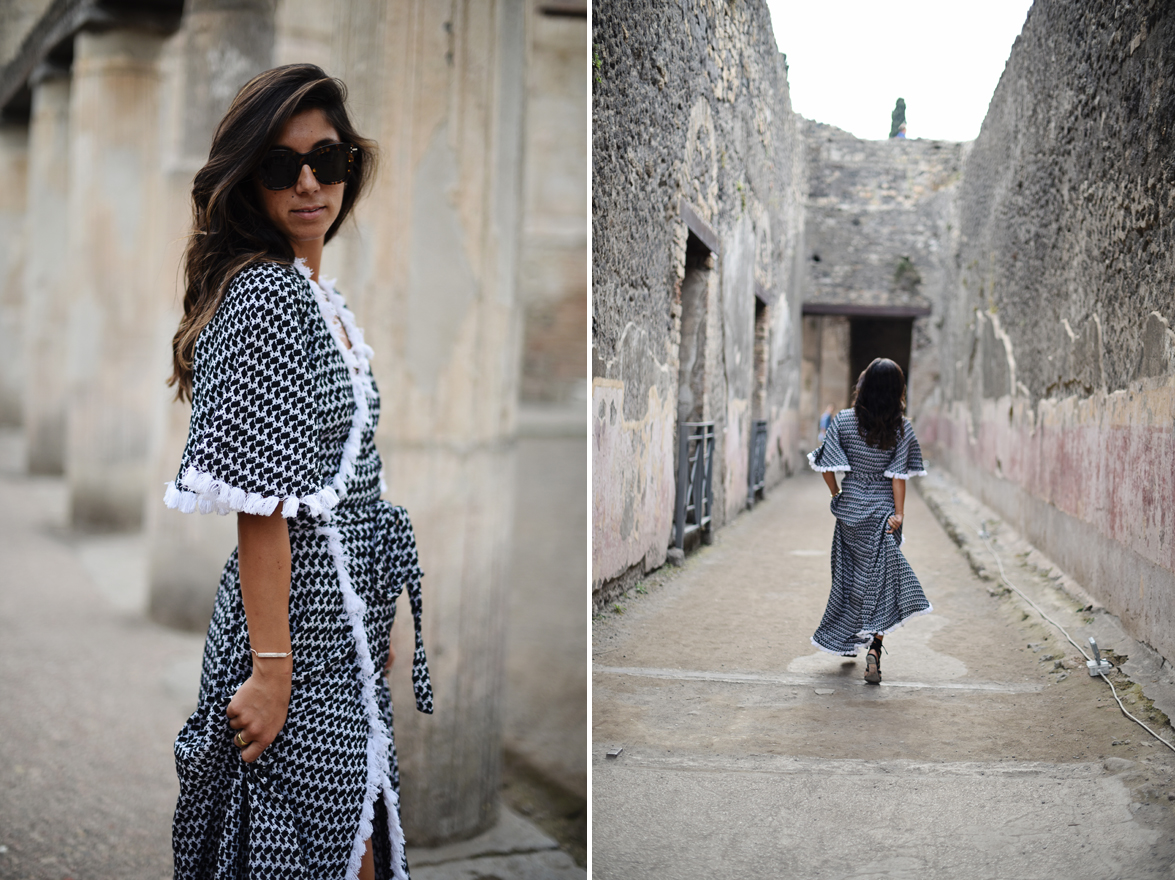 I recently came across a list of words (perhaps it was on BuzzFeed) — a roundup of emotions that people often feel but don't exactly know how to put it into words, or better yet, find the exact word that defines it. A few of my favorites include:
Sonder: the realization that each random passerby is living a life as vivid and complex as your own. I feel this a lot when I'm on the subway.
Vellichor: the strange wistfulness of used bookshops. (Like every bookshop in the West Village.)
Énouement: the bittersweetness of having arrived in the future, seeing how things turn out, but not being able to tell your past self. (Has anyone seen the movie Arrival, yet?)
But my favorite, and the reason for this introduction, is the word kenopsia. It literally means the eerie, forlorn atmosphere of a place that is usually bustling with people but is now abandoned and quiet. And it's the perfect word to describe what it feels to walk around the ruins of Pompeii — an indescribable melancholy that stays with you as you're walking around what used to be busy streets, homes, schools, bakeries. Empty and frozen in time.
This was our last stop of the day in Italy (as part of my Mediterranean cruise with Royal Caribbean) and it marked my first time visiting the ruins. They've been high on my list for years now. As someone who loves history and the piecing together of what ancient civilizations were like, visiting such a fascinatingly tragic site like Pompeii was a dream come true.
Have you guys been to the Pompeii ruins? What did you think?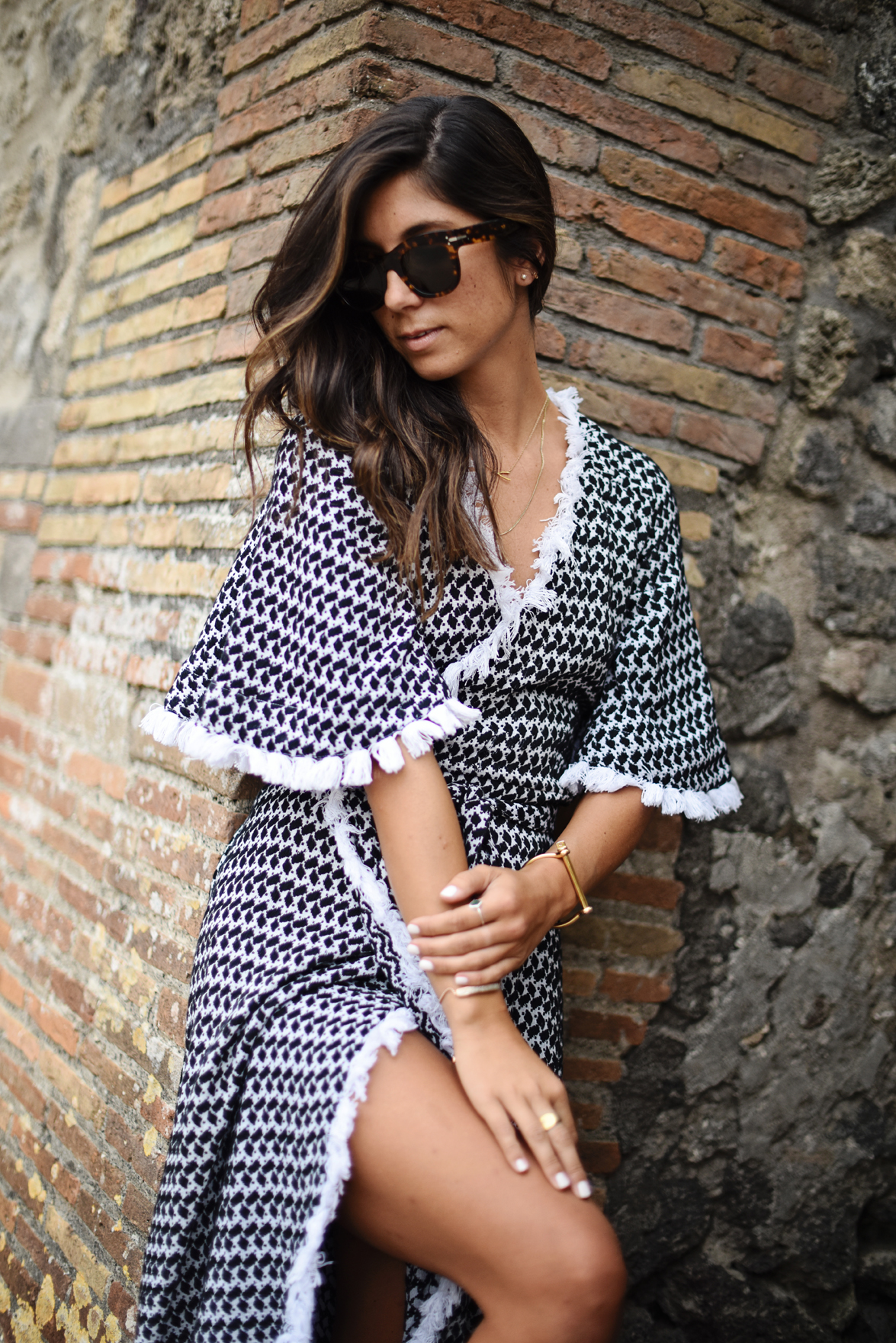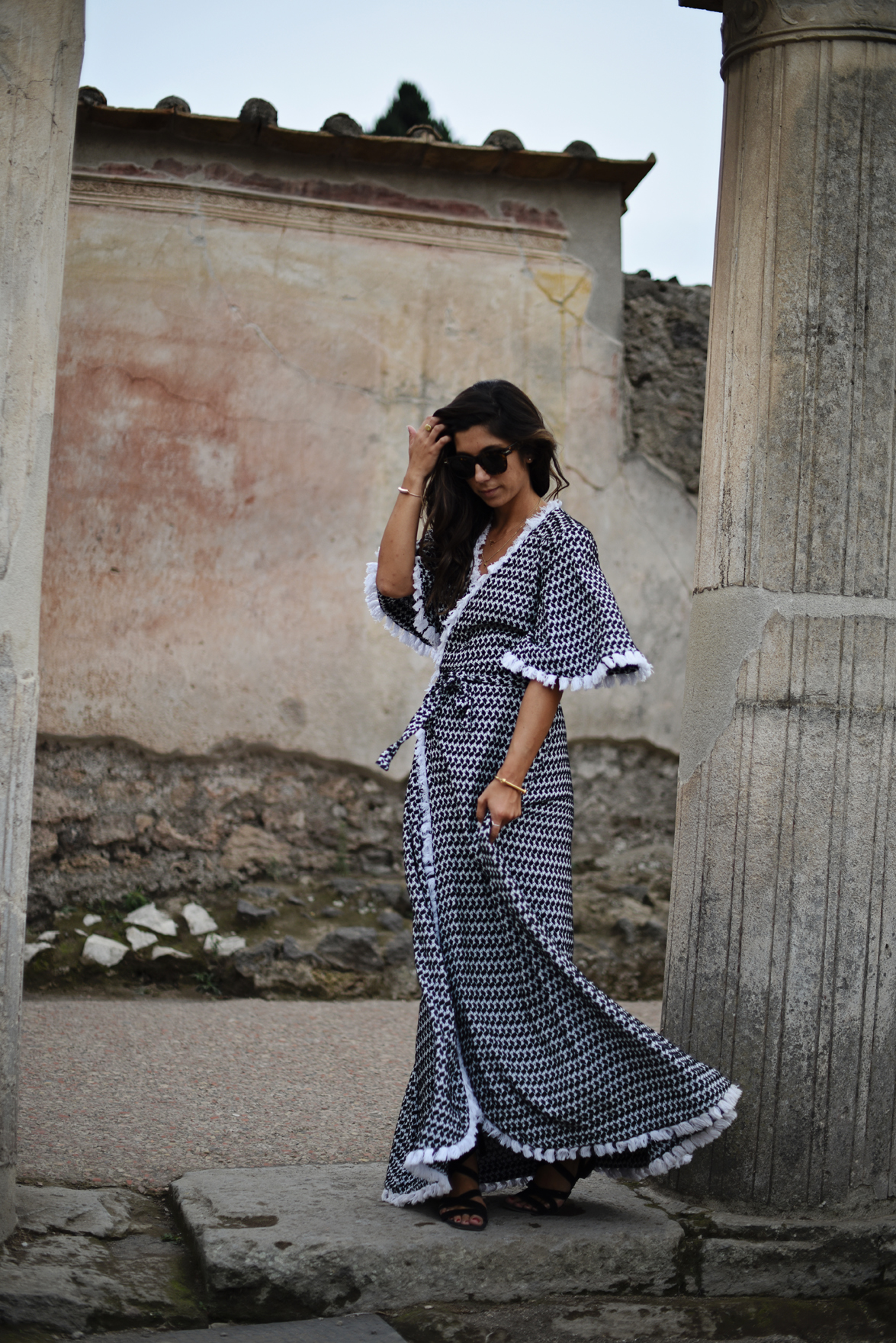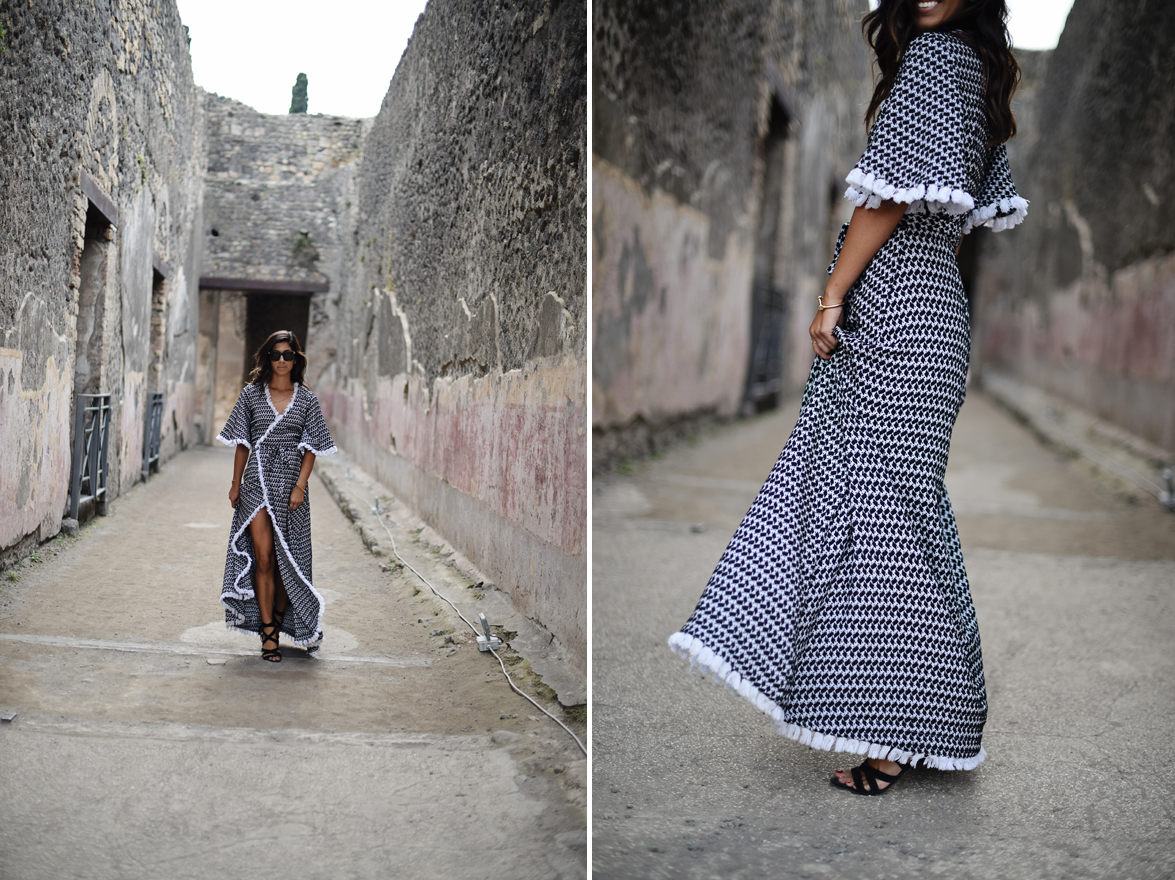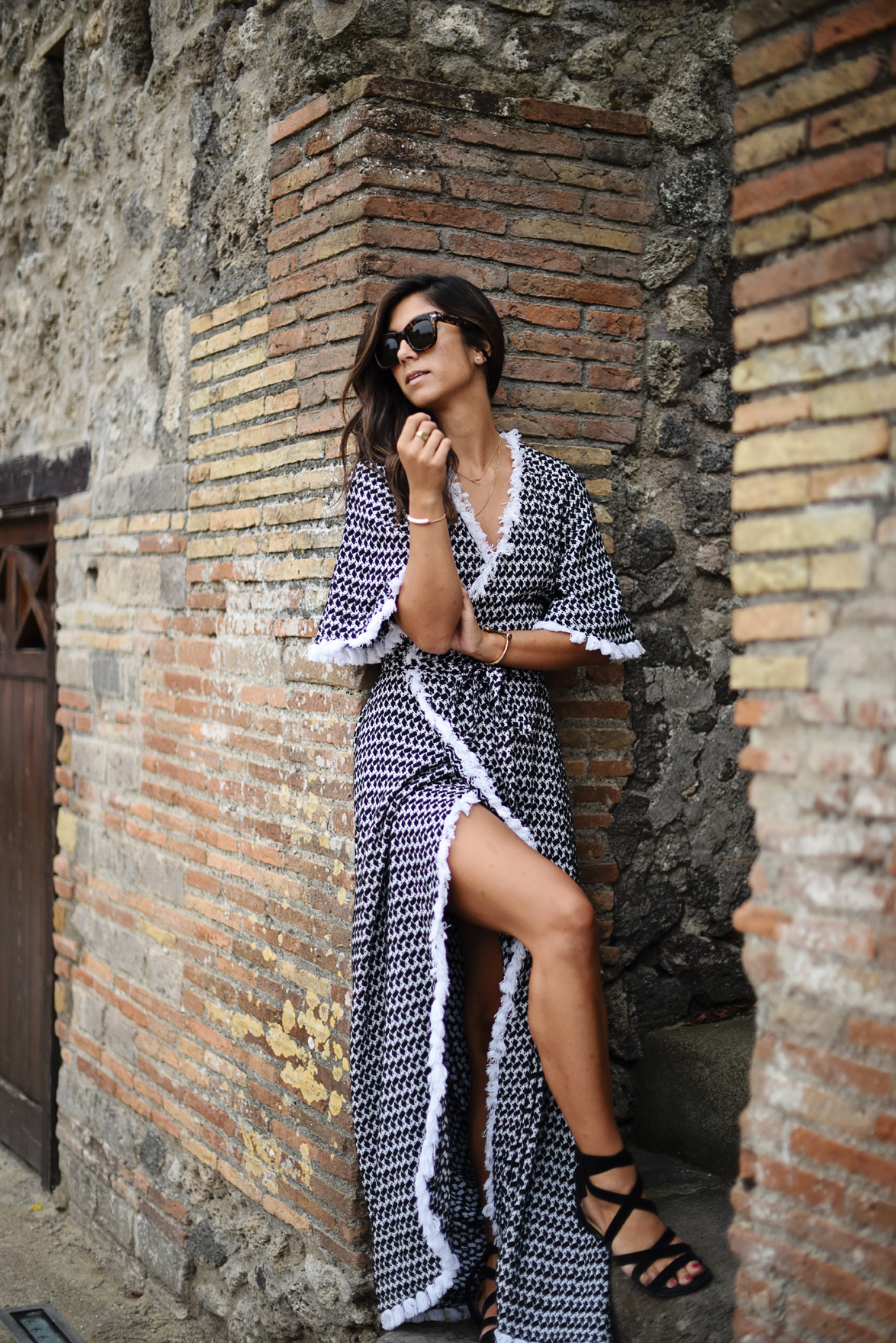 OUTFIT DETAILS: Dodo Bar Or dress // M. Gemi sandals (sold out, but similar style here) // Celine sunglasses