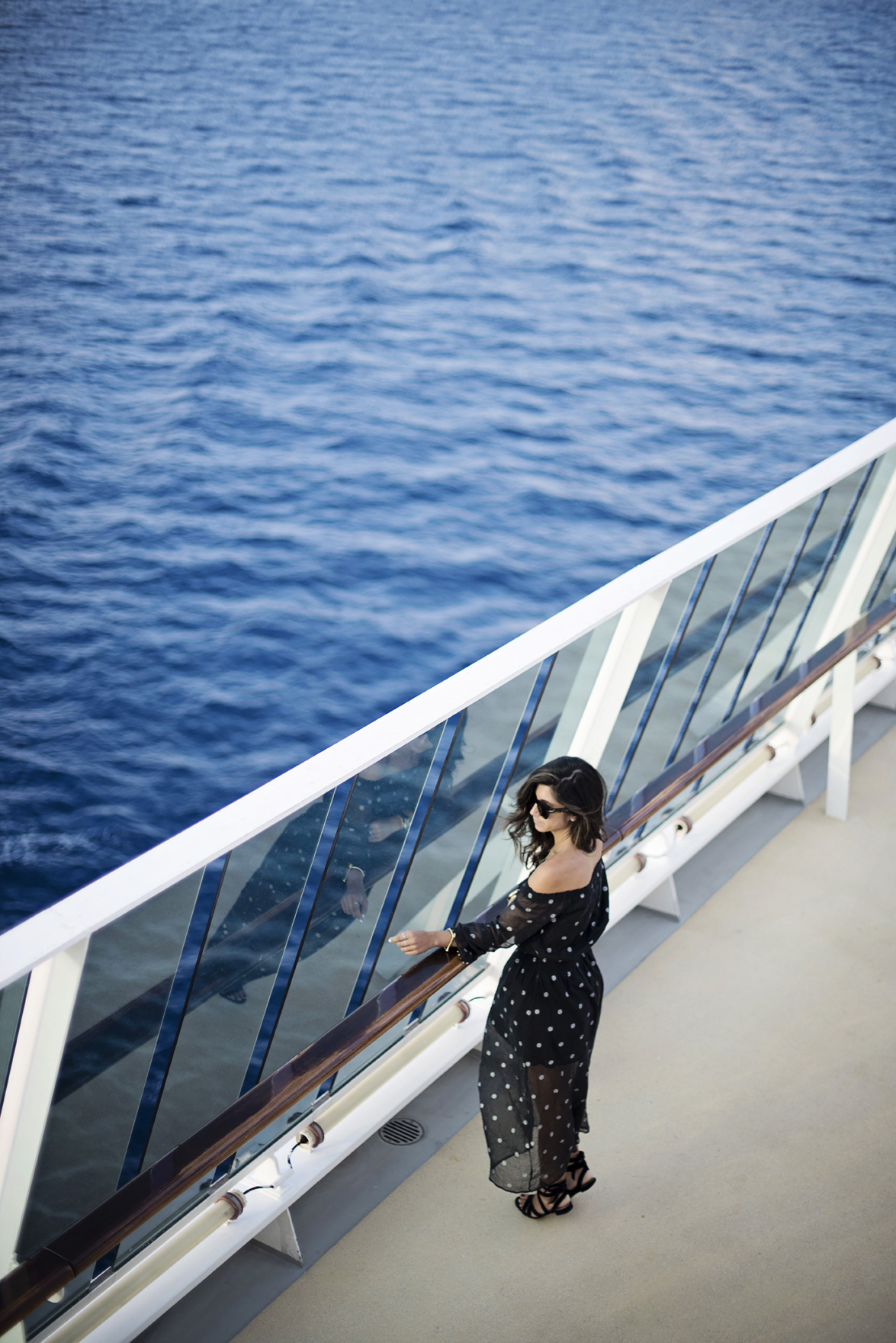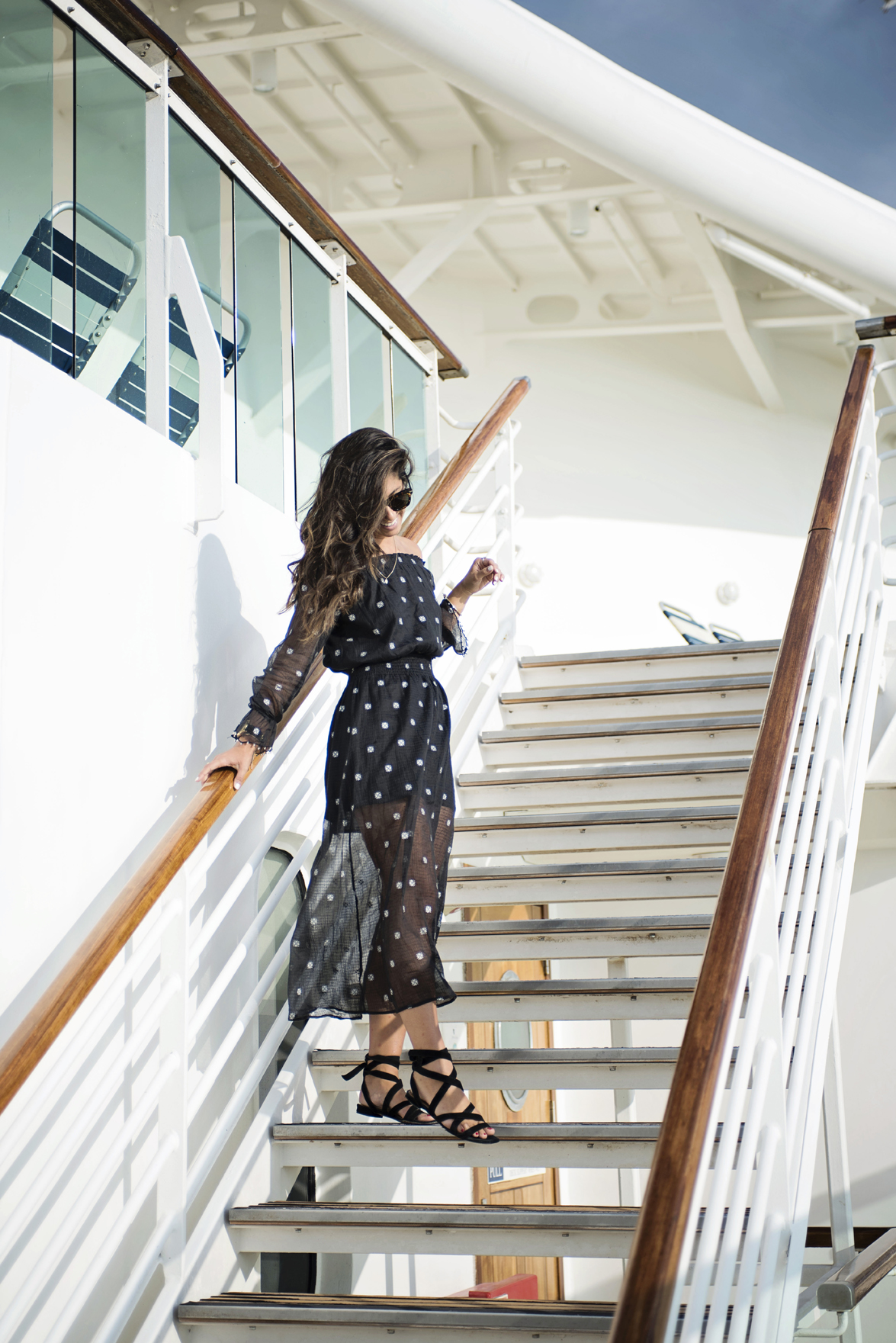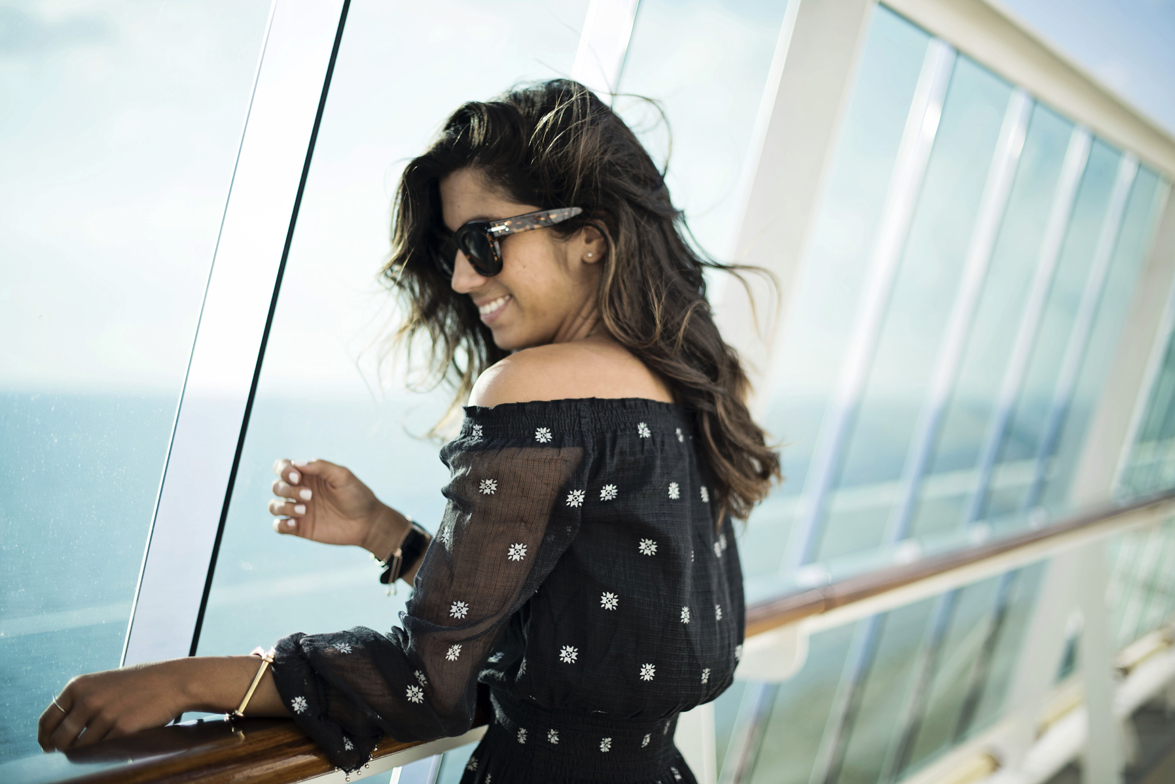 For those of you who have followed This Time Tomorrow for a while now, you know I've gone on a handful of cruises and each time, I walk away bit renewed and surprised, in some of the best ways possible. It's not that I don't consider myself a cruiser, because I think at this point, it's safe to say, I love being out on the open waters — I'm a Pisces after all. It's just that each experience is a little different, depending on the company, the crew and obviously, the destinations along the way.
And while my previous cruises with Princess and Celebrity (both here and here respectively), left me relaxed and tanned (no complaints from this girl!), this past cruise with Royal Caribbean aboard their Jewel of the Seas, truly spoke to my wanderlust spirit. At my core, I'm a very curious person and my friends tease me often that if left to my own devices, I'd be a nomad — a global citizen of the world, calling no particular place home. Of course, I do call a particular place home and I'm happy to do so — my heart soars each and every time I fly back into JFK and I see that skyline, knowing that my friends and loved ones are waiting for me. It's an amazing thing to have a place to call home — one that many people don't have the luxury of saying they have. It grounds you, it gives you a sense of belonging and it gives you perspective about your place in the world when you do venture out into it.
As for this past time I ventured out? My curiosity was not disappointed. We sailed to three countries, each more distinct and culturally unique than the last: Italy, Greece and Turkey. We explored. We spoke languages we didn't know how to speak. We tasted local cuisines. We danced with villagers. We witnessed sunsets in amazing pockets of the world. We were left speechless after sunrises over new-to-us waters. We revered in our similarities with strangers we met and similarly, we celebrated our differences. And we loved every minute of it.
And perhaps most important of all: This past cruise with Royal Caribbean was not only a feast for the senses, but it was a beautiful reminder for me, as to why I love traveling so much, which is perhaps better summed up in a quote I often turn to by Lisa St. Aubin de Teran:
"Traveling is like flirting with life. It's like saying, 'I would stay and love you, but I have to go. This is my station."
I'll be sharing each stop of our cruise for the next few days, so I do hope you'll stay along for the ride! In the meantime, my good friend Angie and I snapped these photos on our first sailing day, which is always the perfect excuse for a little sunset champagne toast, don't you think?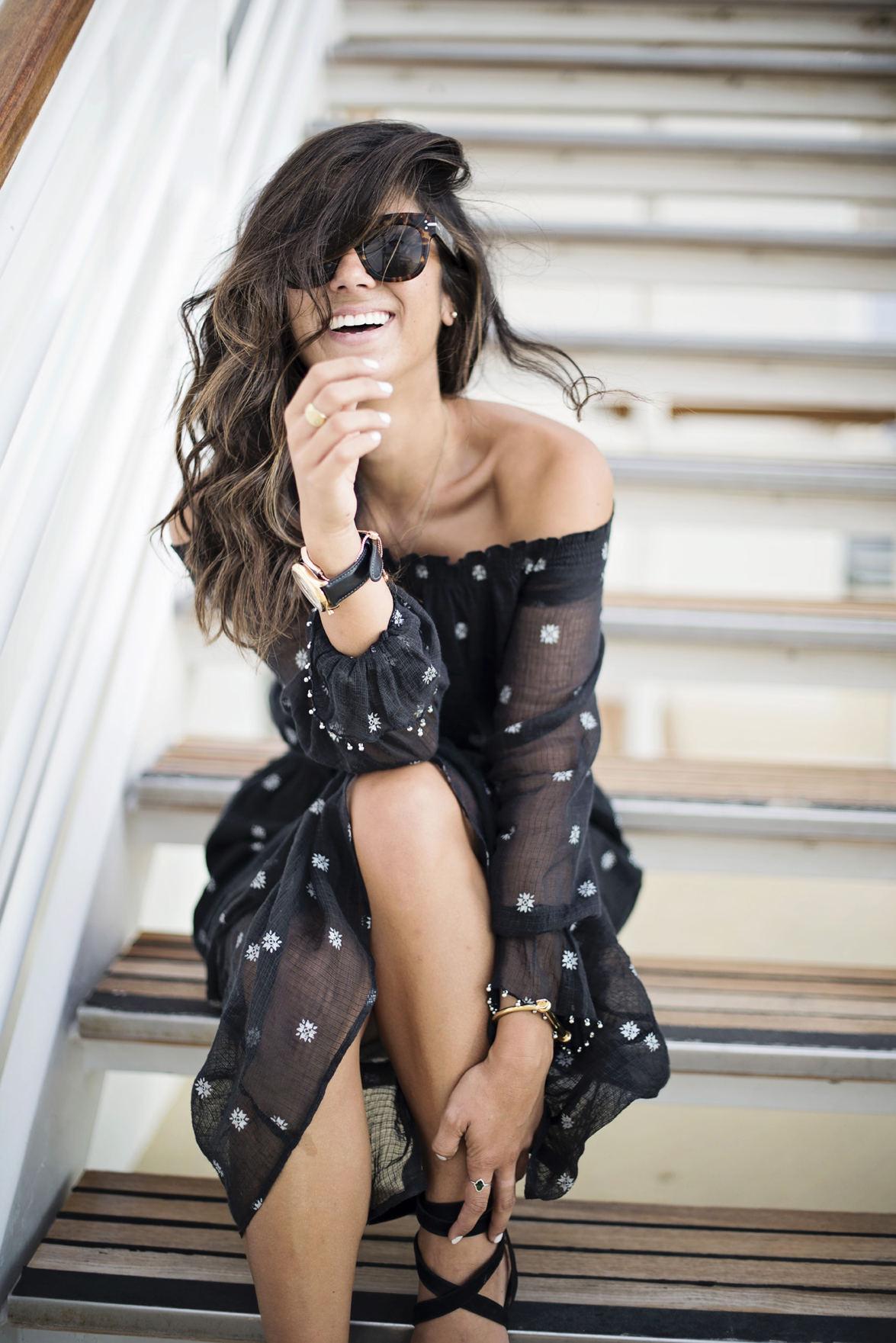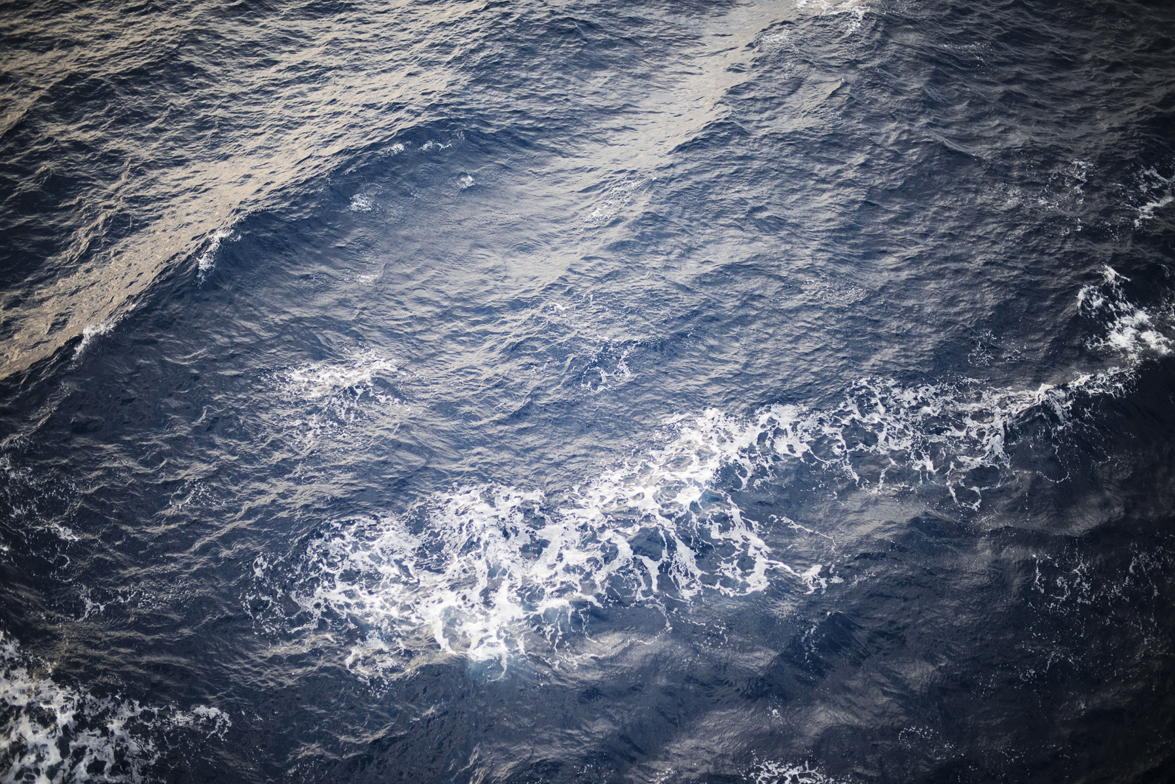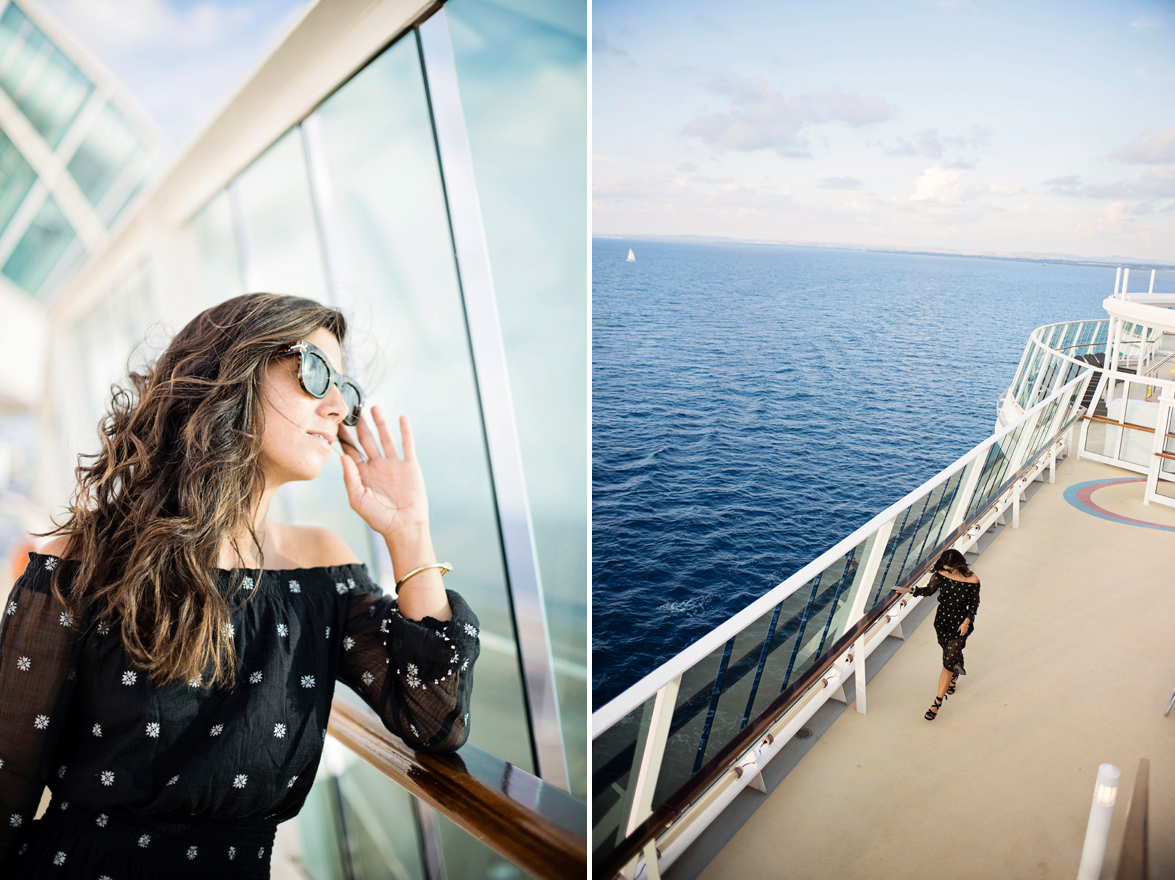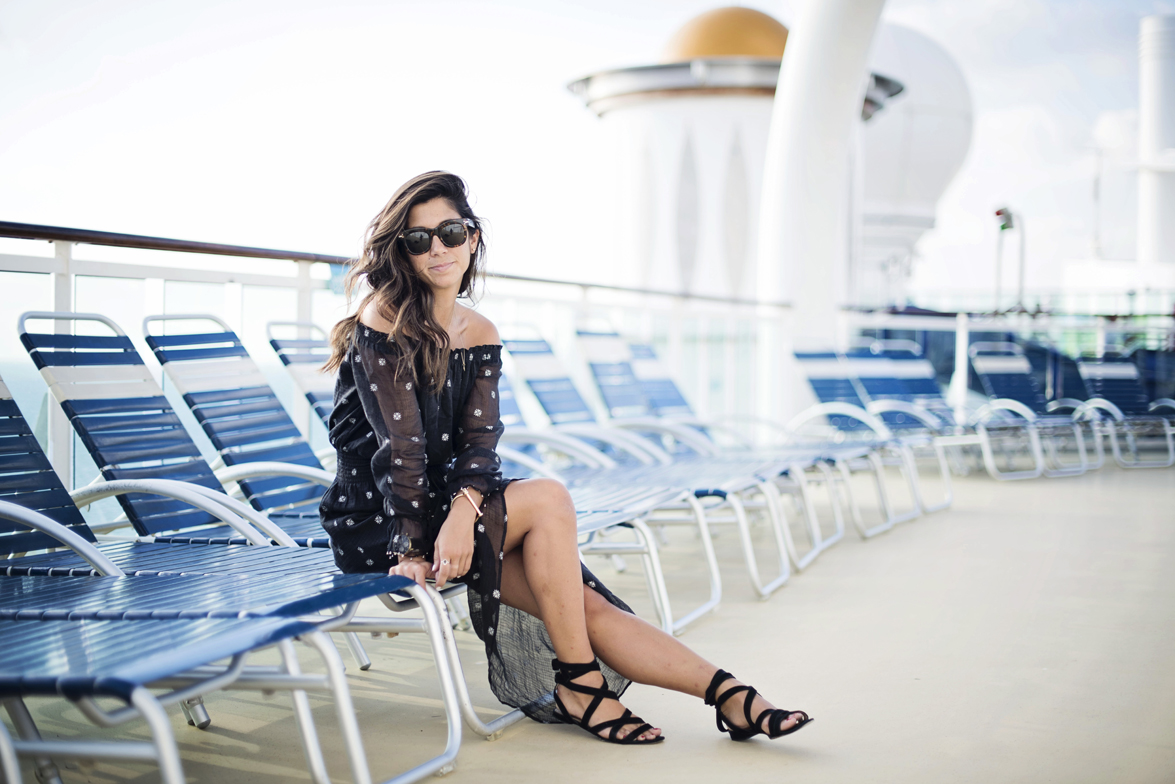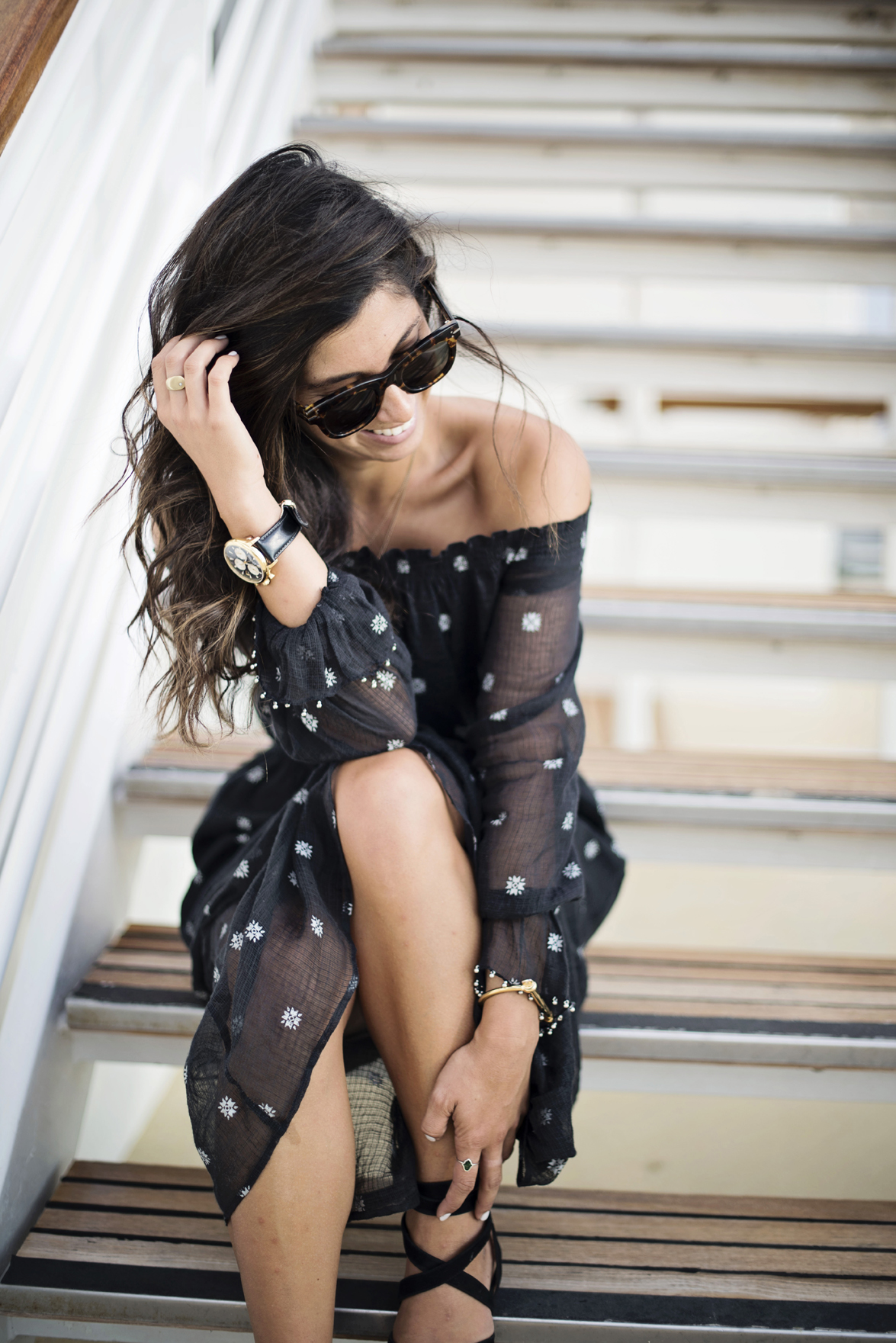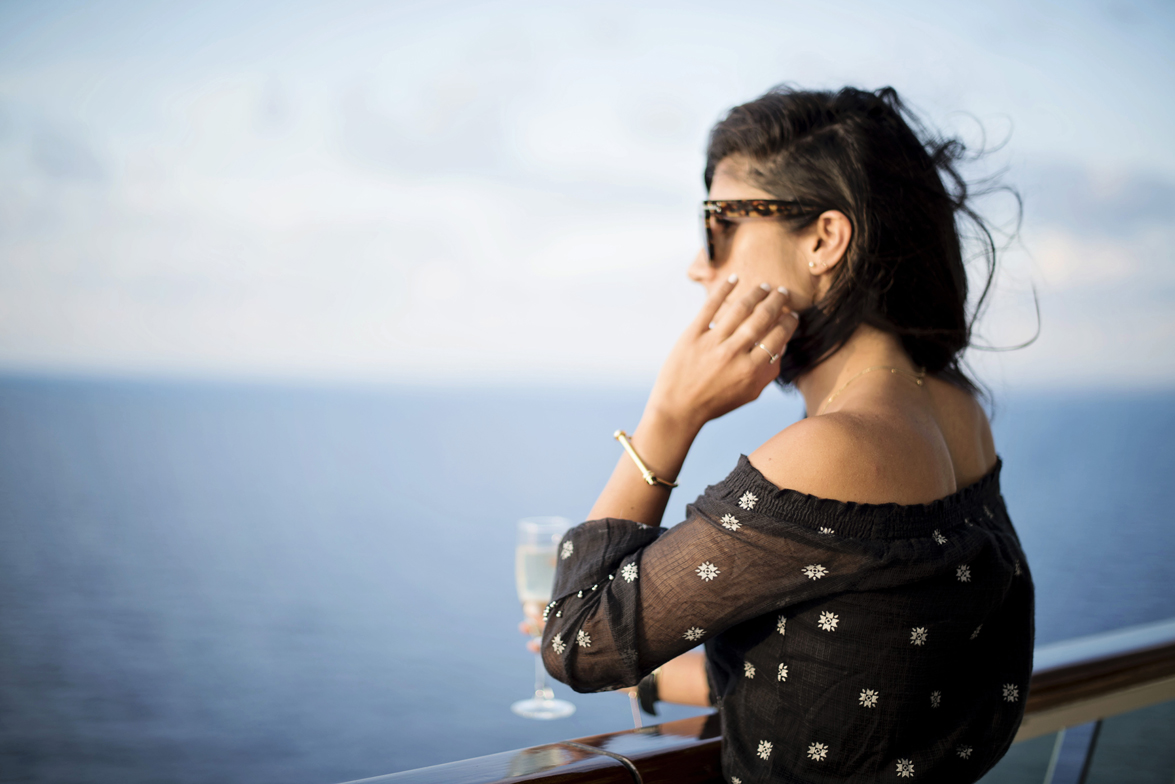 OUTFIT DETAILS: St. Roche dress (sold out, similar style here) // M. Gemi sandals (sold out, similar style here) // Celine sunglasses // Movado watch // Miansai bracelet