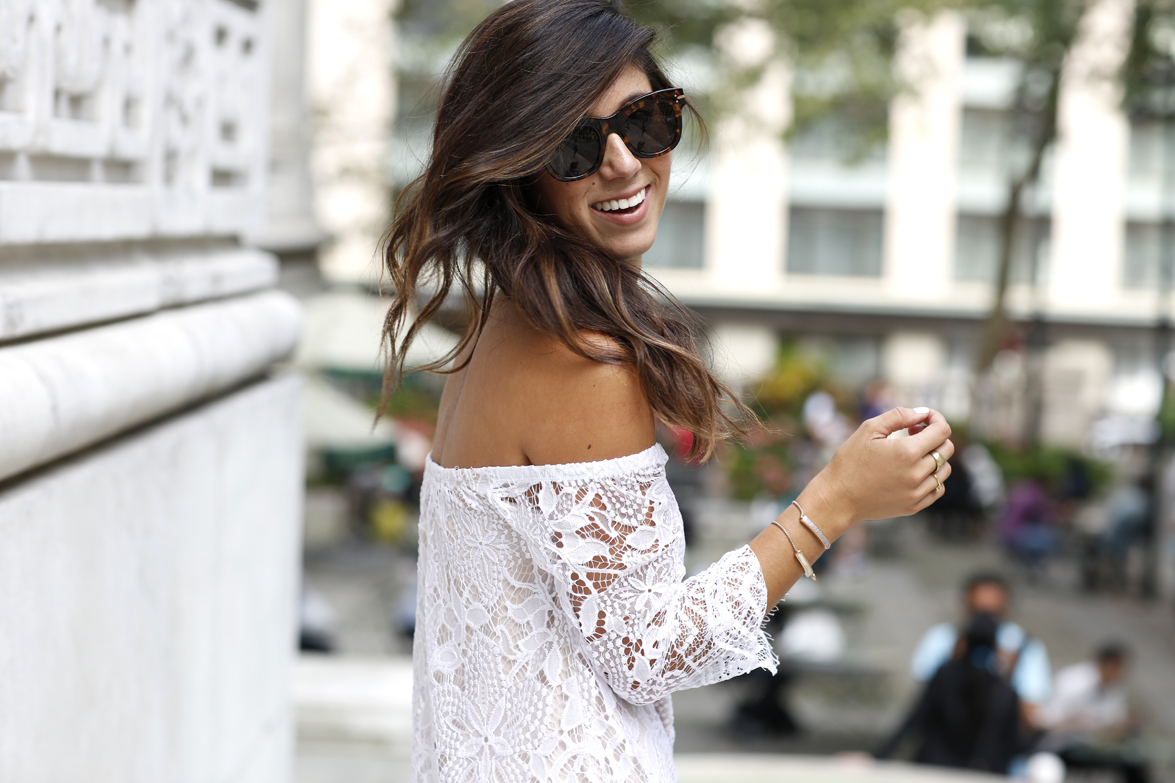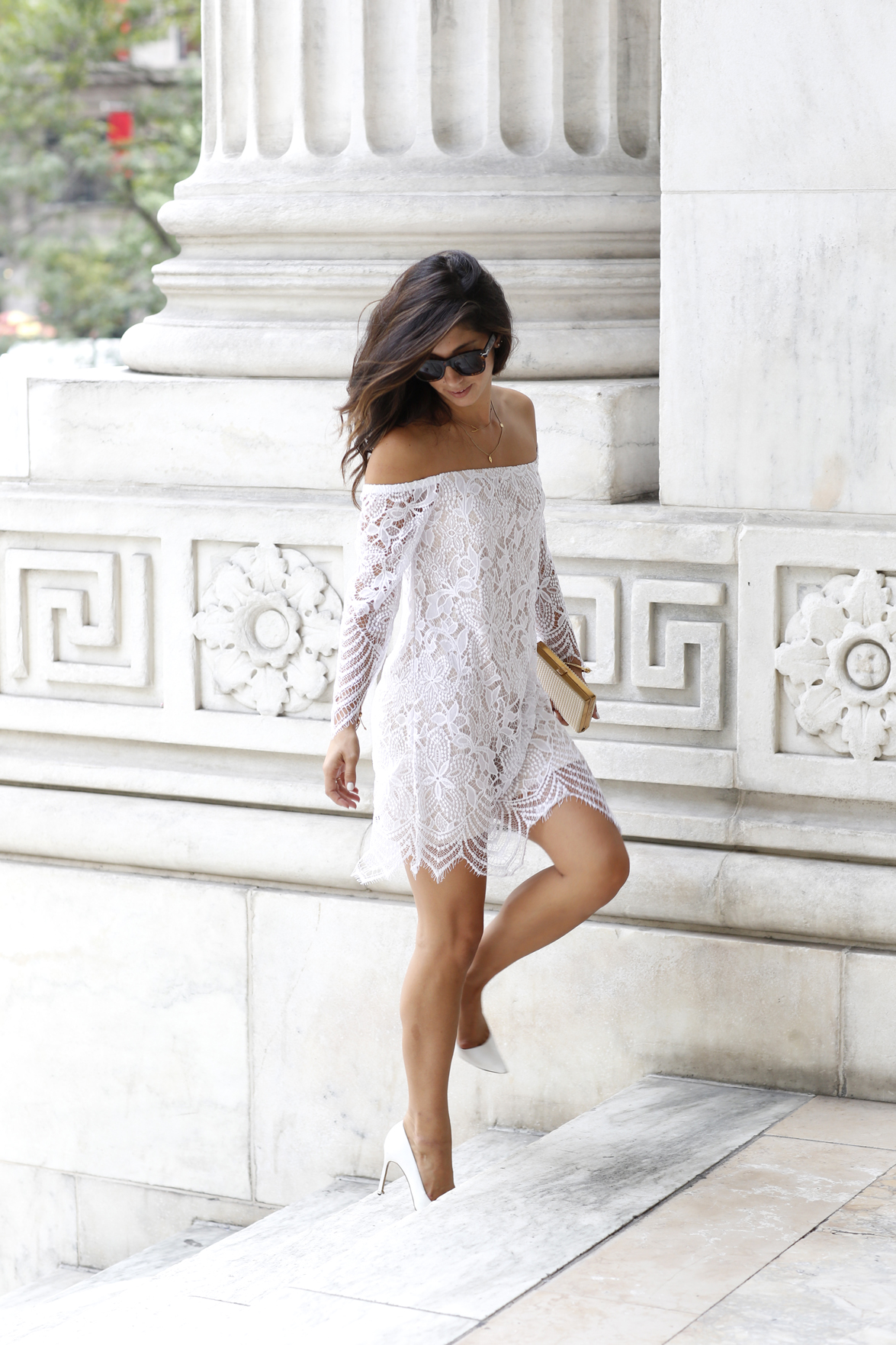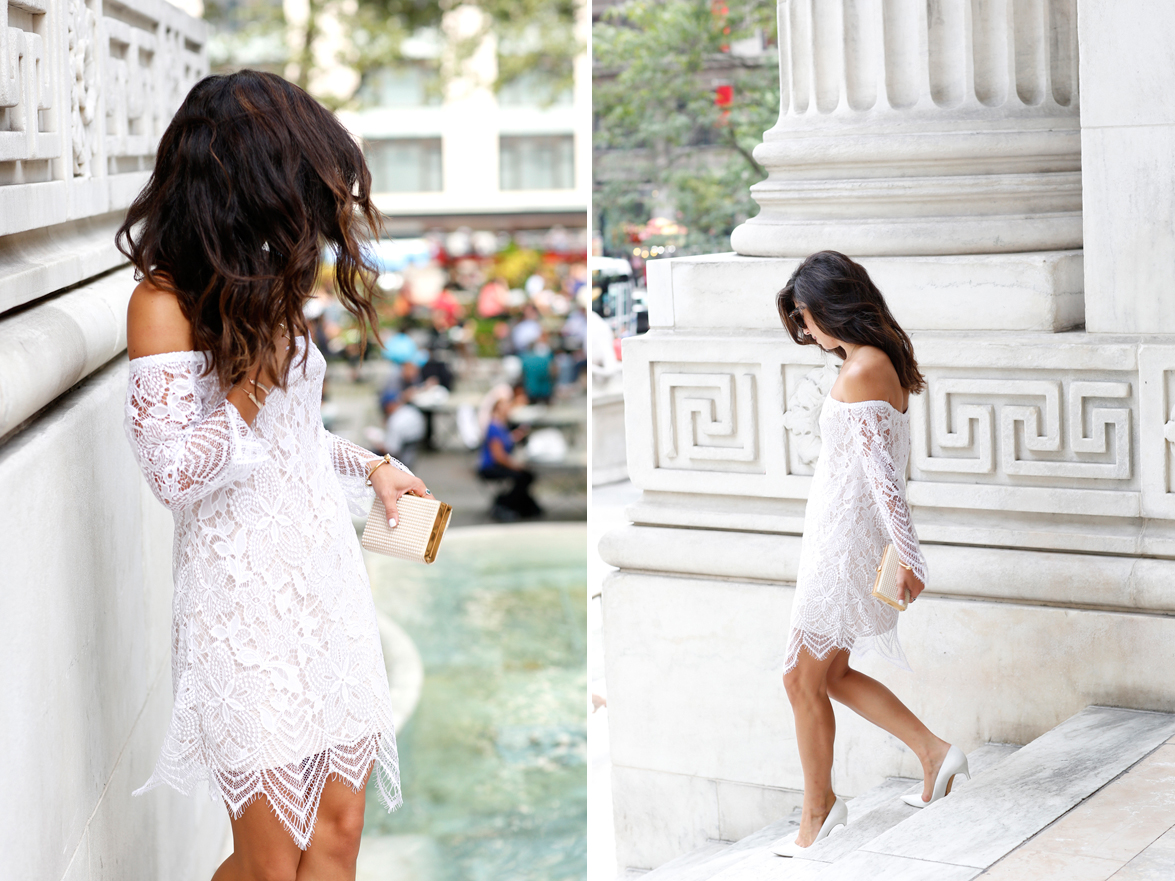 For those of you in the late 20s, early 30s crowd (raised hand right here), perhaps you had a busy summer of weddings, bridal showers and receptions? I know I did. Four weddings to be exact. All in different pockets of the world, which made for some great summer travel excuses. And while I've already weighed in on some of my favorite wedding guest attire for the past few months, it's the bride I secretly get excited to consult. Of course, she doesn't need my help picking out THE BIG dress (although I secretly enjoy getting sneak peek iPhone shots along the way), but it's more the ceremonies and festivities leading up to the big day that I get excited to help her shop for. This time around, I had numerous text message threads with different brides asking for opinions on certain occasion dresses, so I was excited to partner with Express to help them with a few dress recommendations.
Reception dinner dress. Bridal shower dress. Welcome party dress. All begging for a different type of white dress, the more fun/playful/unique the better — until her aisle moment, of course.
As someone who absolutely loves wearing white (but has honestly never day dreamed about her wedding — I'd much rather have a civil ceremony at City Hall, if at all), I've been loving all of the options at Express lately for occasions just like this. Take this little off the shoulder number for example — perfect for a more formal reception dinner or perhaps dressed down with flats for a daytime bridal shower. The lace detailing and scallops all add that perfect amount of romance — and better yet — perfect for a date night out post-wedding festivities. Two birds, one stone.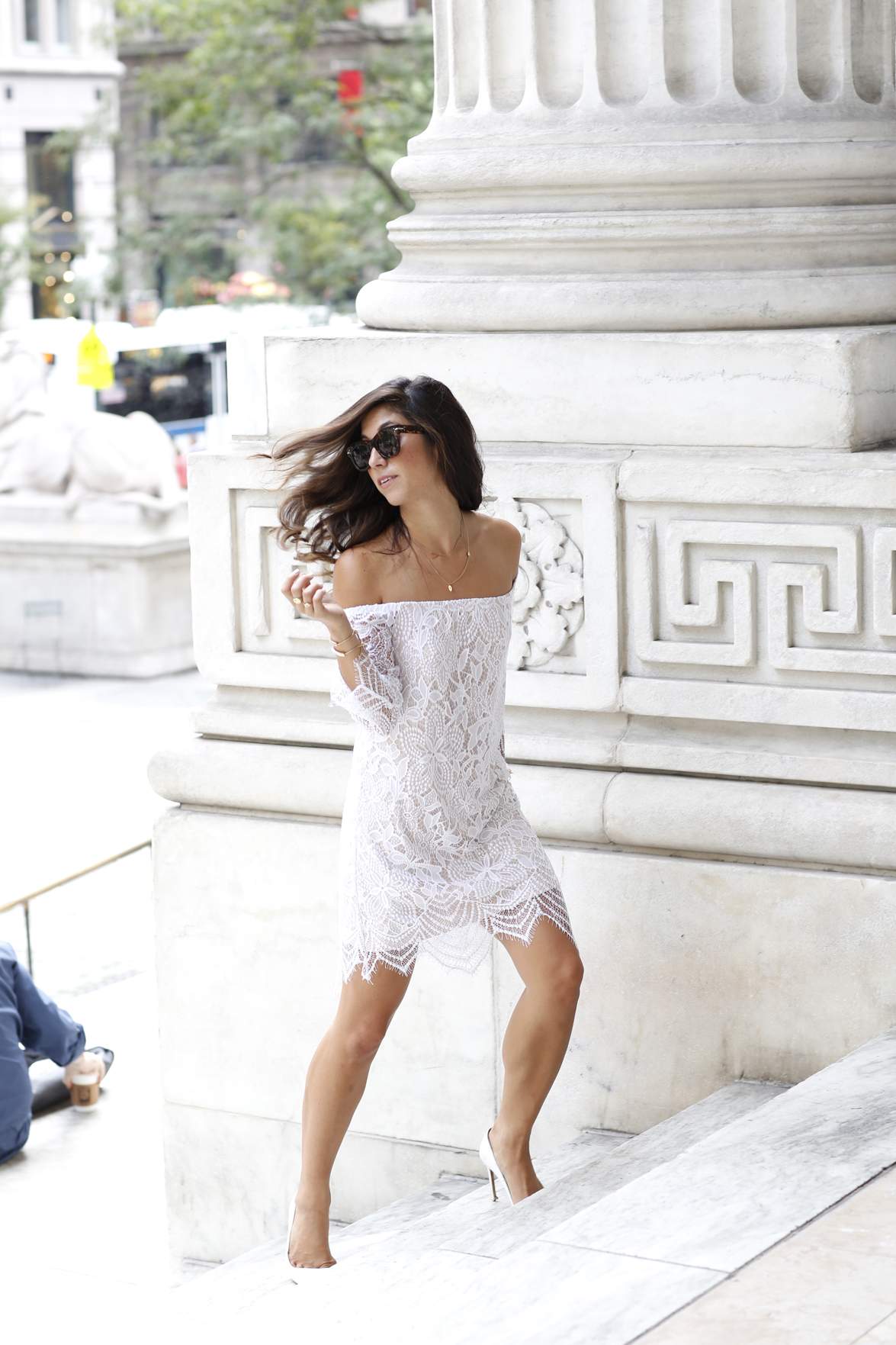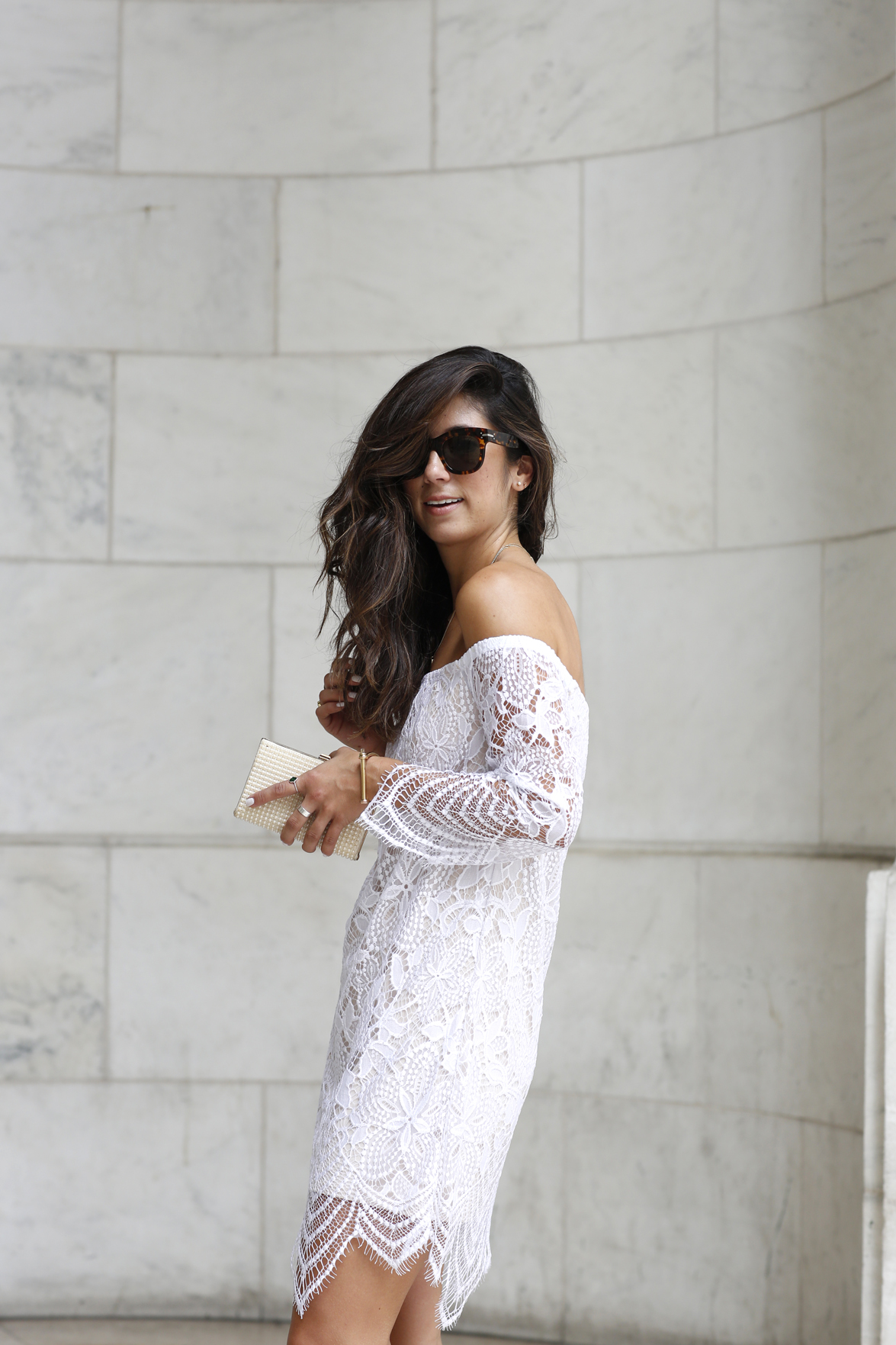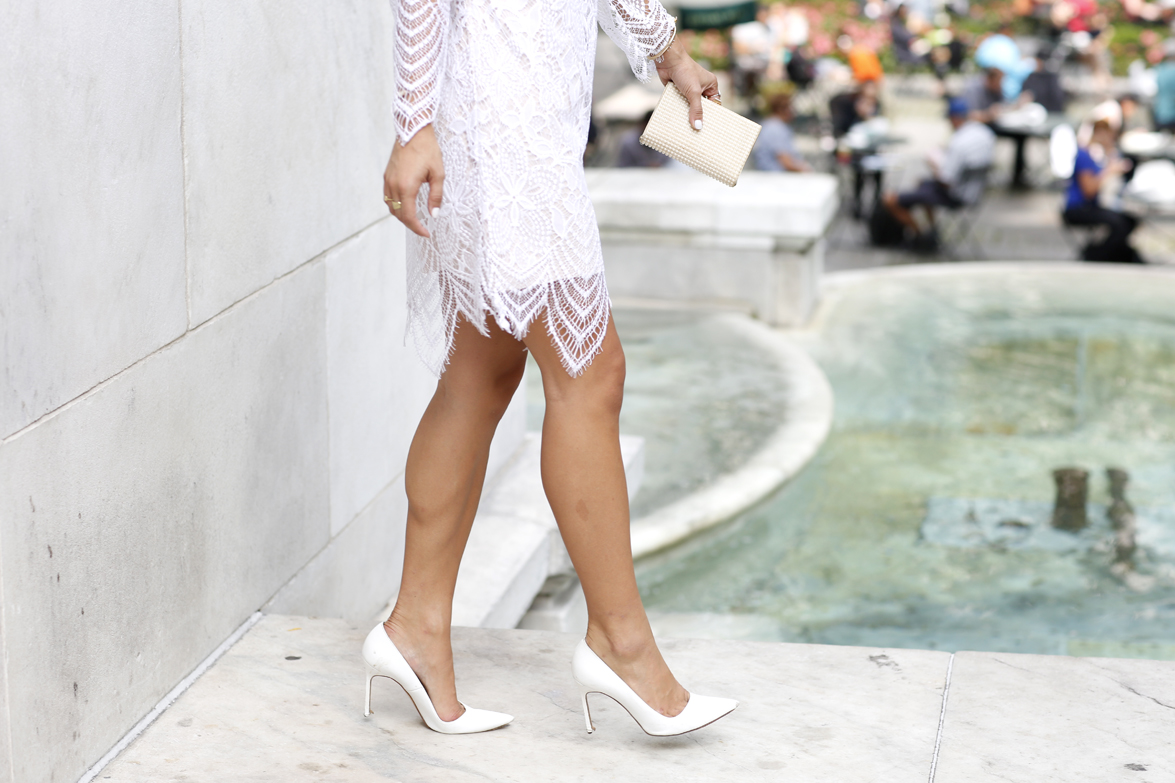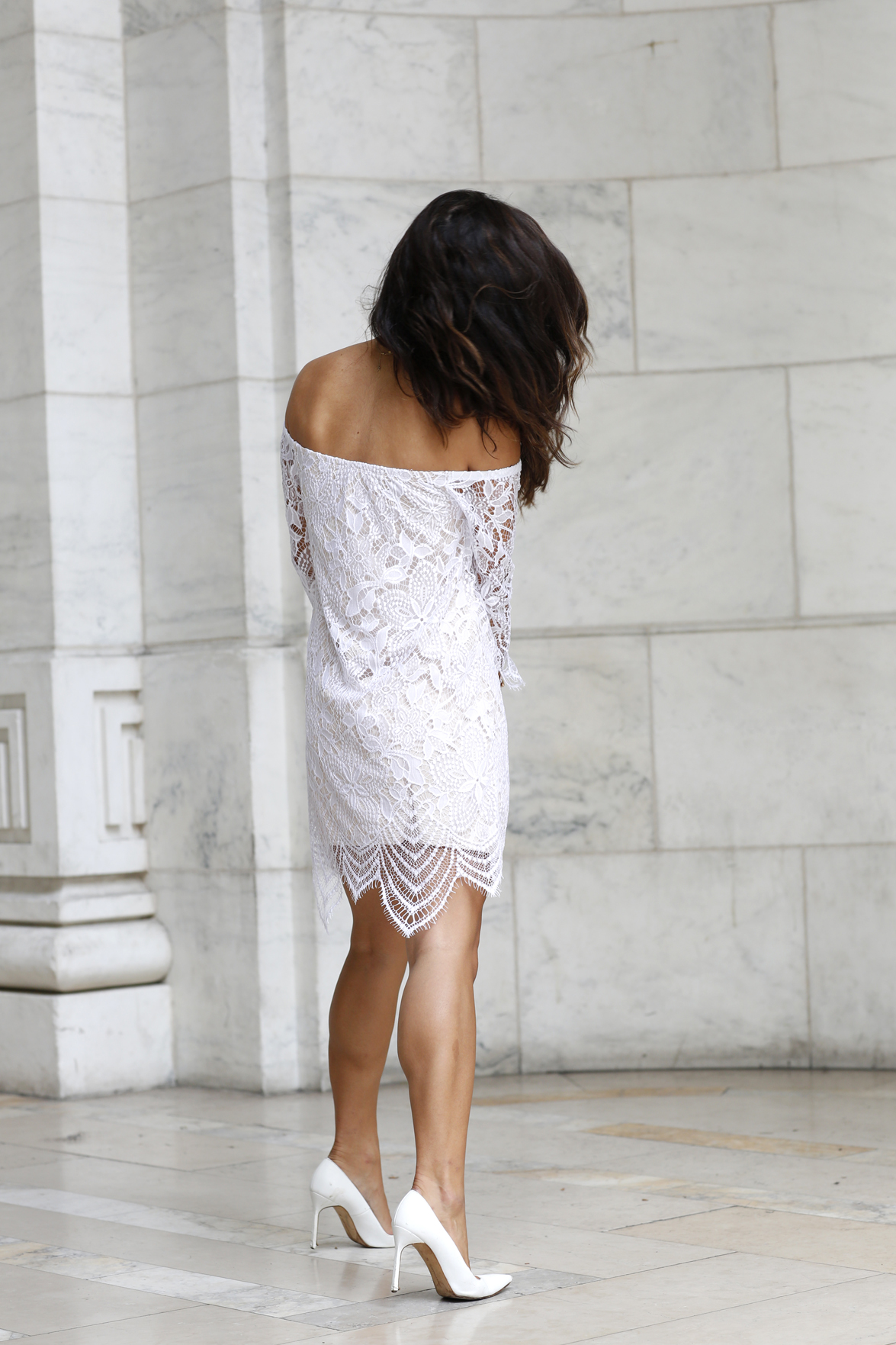 OUTFIT DETAILS: Express dress // Vintage pearl clutch // Manolo Blahnik heels // Celine sunglasses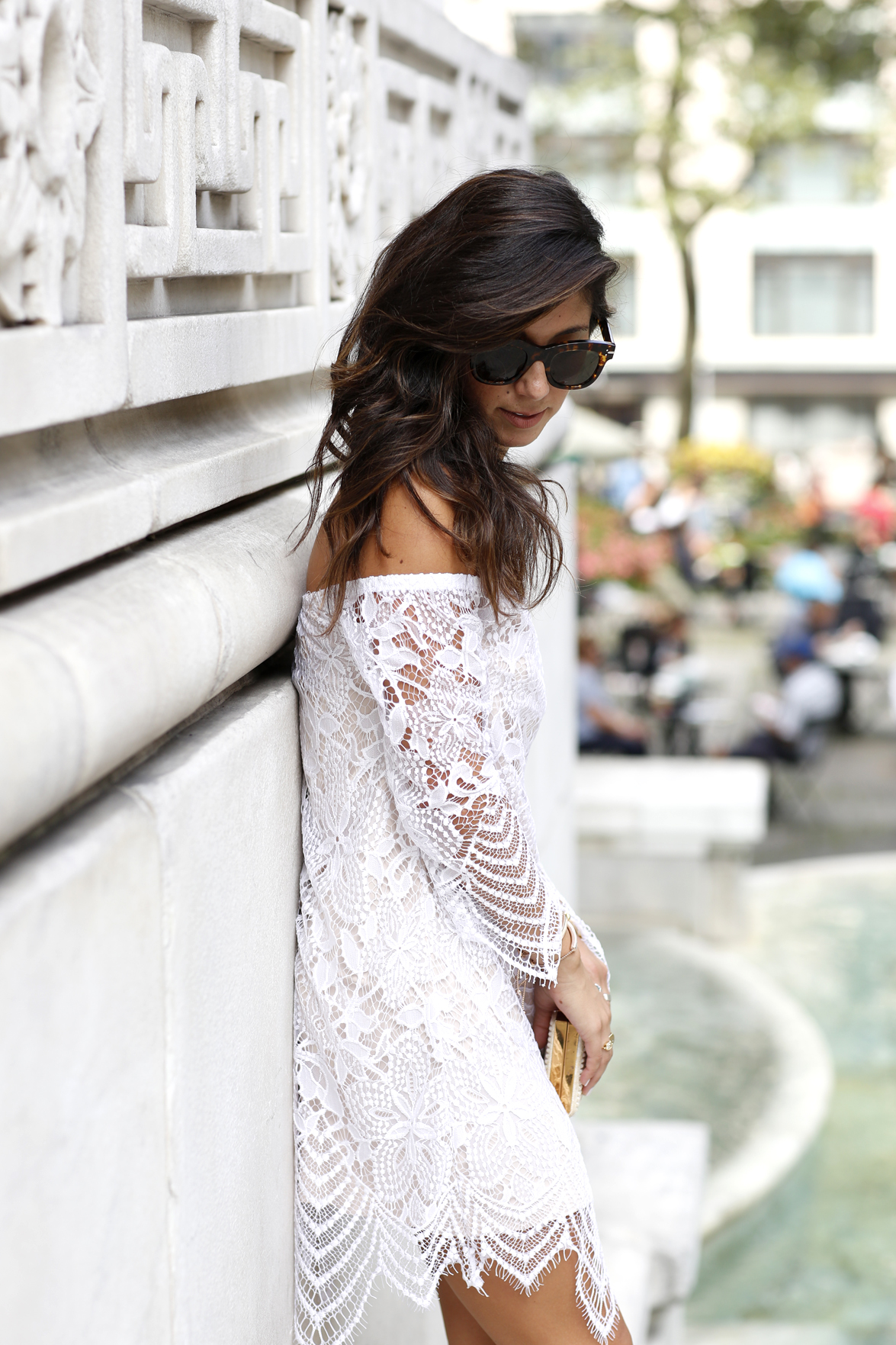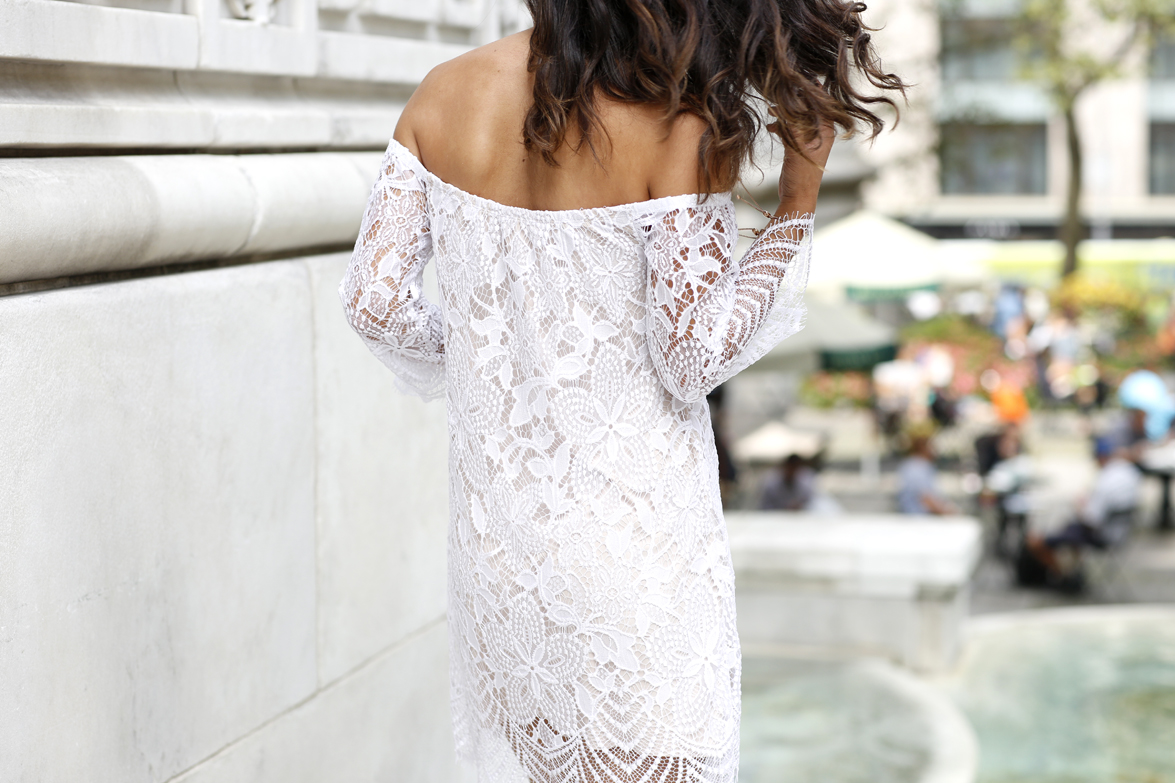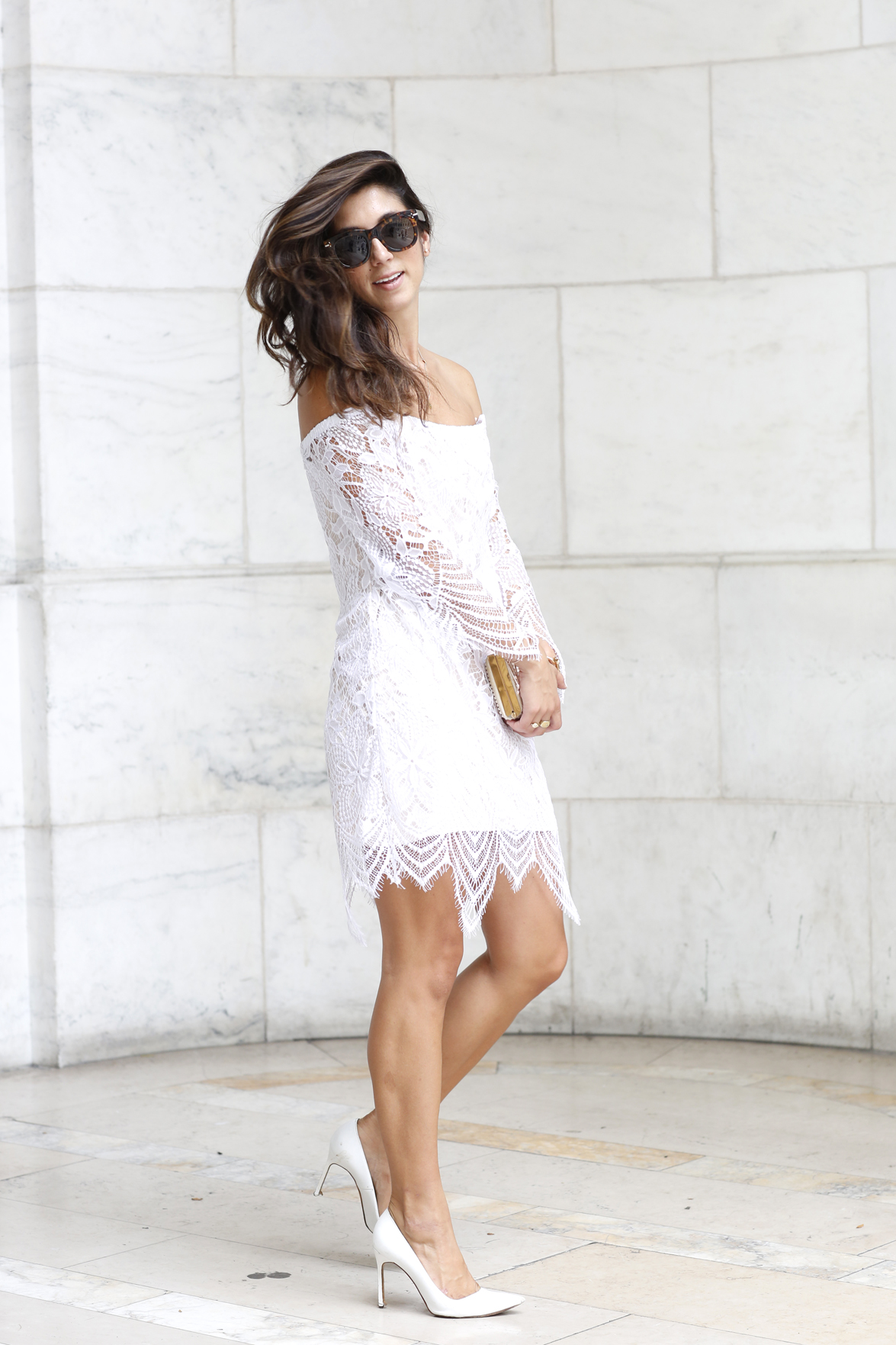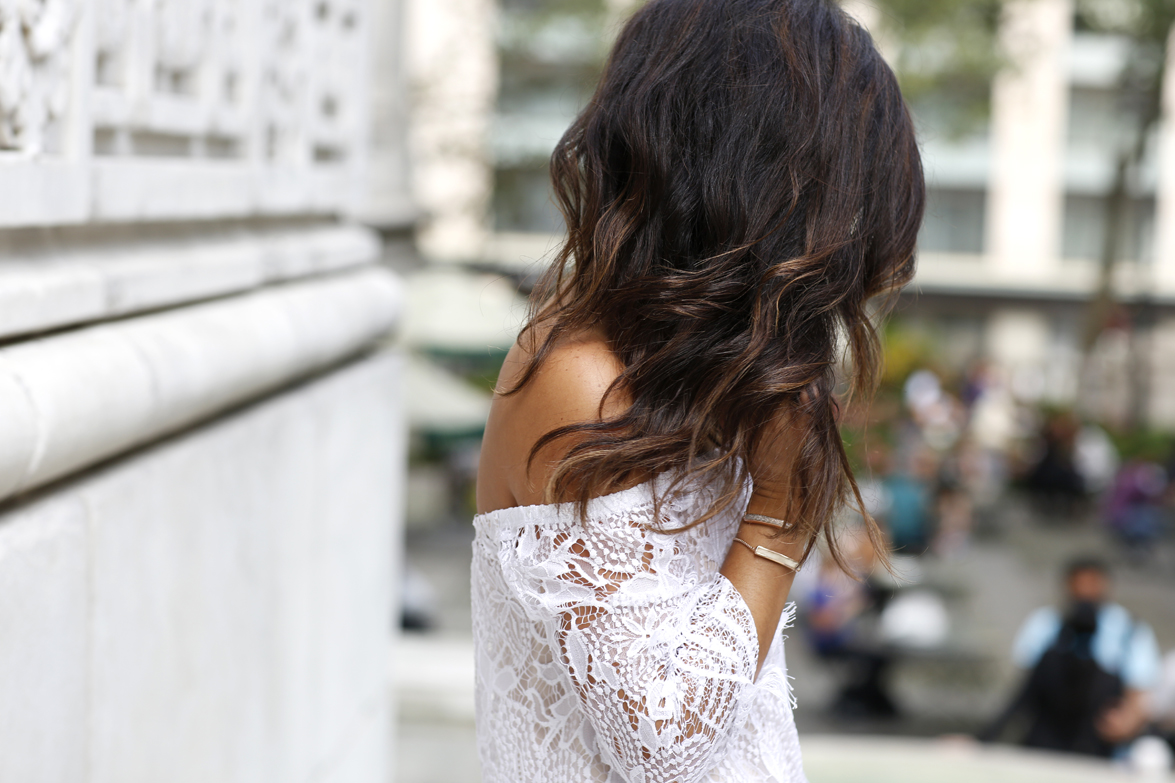 This post was in collaboration with Express. As always, all opinions and styling are my own. Thank you for supporting all This Time Tomorrow collaborations!