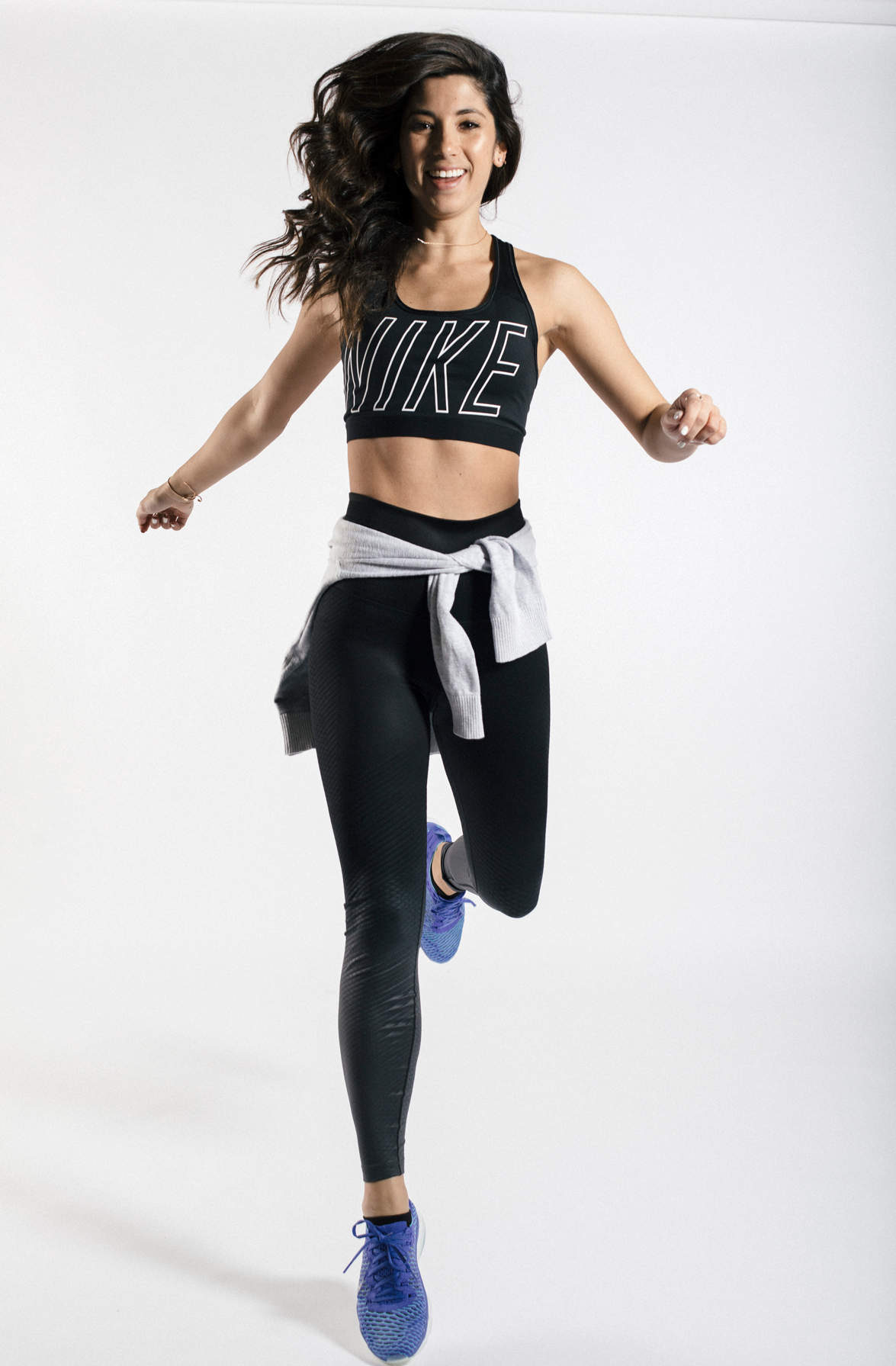 Given that we have a TON of travel content lined up for this week and the following weeks, I wanted to kick off another Marathon Monday (albeit a day late now, sorry!), discussing how to best go about working out while you're traveling. As someone who's on the road (and on planes and trains) pretty often, I'll be the first to admit, I'm horrible at figuring out this balance. More often than not, I'll pack my workout gear for a trip, only to find very little time available for actually working out.
A lot of you expressed interest in this topic a while back, so I figured, let's all take a page (or 8 for that matter), from Lacee's book, with these 8 simple ways to make time for working out while traveling.
Planning ahead is a must! Think about the destination and surroundings and try to make the best use of what is available. It could be a hotel gym, a run on a beach, trail run, hike or a visit to a local boutique fitness studio/gym. Research the area you'll be visiting and see what will work best, given your schedule.

Don't be a victim to jet lag; getting in a workout or a short burst of physical activity is better than a nap fresh from a plane. Get in the mental habit of moving first and resting second.

Walk as much as possible; this is easier in some places than others, but the more movement, the better. Walking in a city like NYC is easy, riding a bike in Amsterdam is natural. 

Get up early! Again, beat the jet lag and start the day with endorphins. It is much more likely a workout will happen on the road before the day officially starts (especially on business trips). 

Running can be done relatively anywhere and is a great way to explore a new city. Find a run group or just bring your shoes, get up early and start your day with a brisk morning jog. Chat with the hotel concierge about running trails or paths in the area. Most of the time, they have actual maps to give you of where to go run.

Pack equipment if you can. Jump rope, resistance bands and even a travel TRX strap can easily be packed and used in a hotel room. (I've linked some favorites below.)

Bodyweight workouts and tabata intervals are a great way to get your heart rate up with basic body weight movements. Try 20 second work intervals with 10 second rest intervals in between for 8 rounds. Combos like jump squats/push ups, jump lunges/dips on a chair and burpess will all get the heart rate up and quickly!

Share your goals and progress with friends or a support system at home. Social media, apps and text check-ins can help with accountability and give you that boost to get out there and work out!
Have more fitness questions for Lacee? Let me know in the comments below!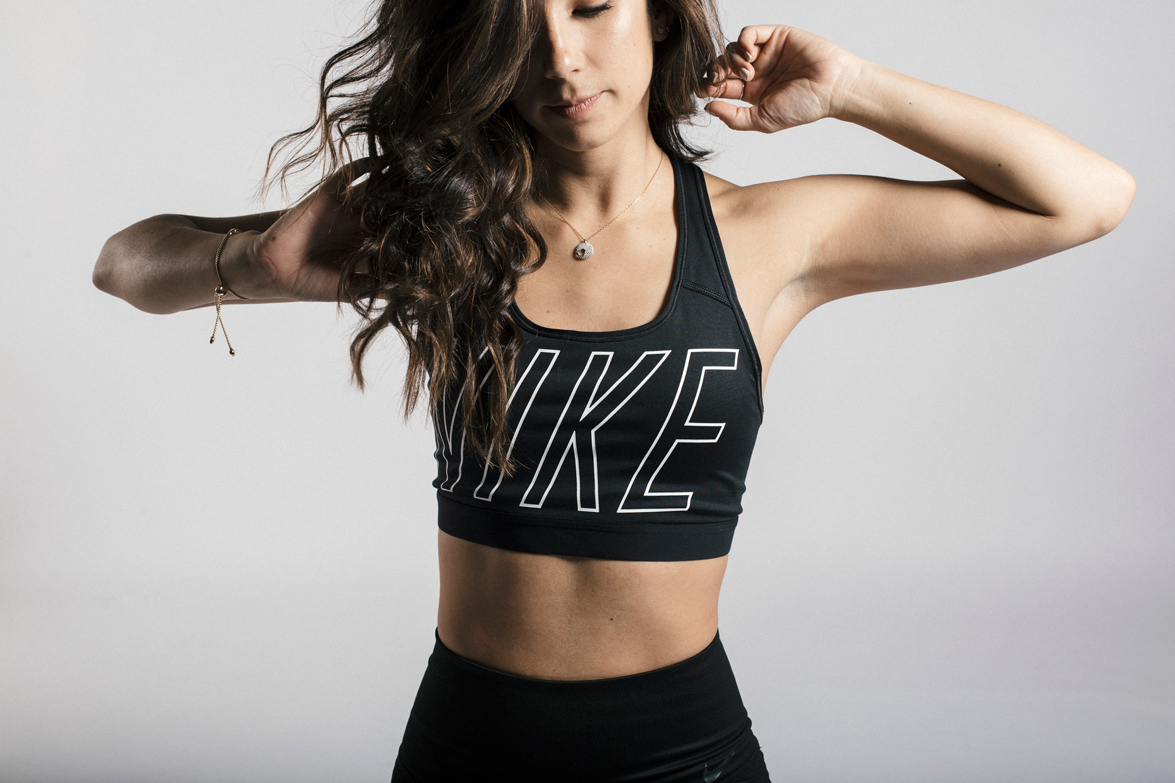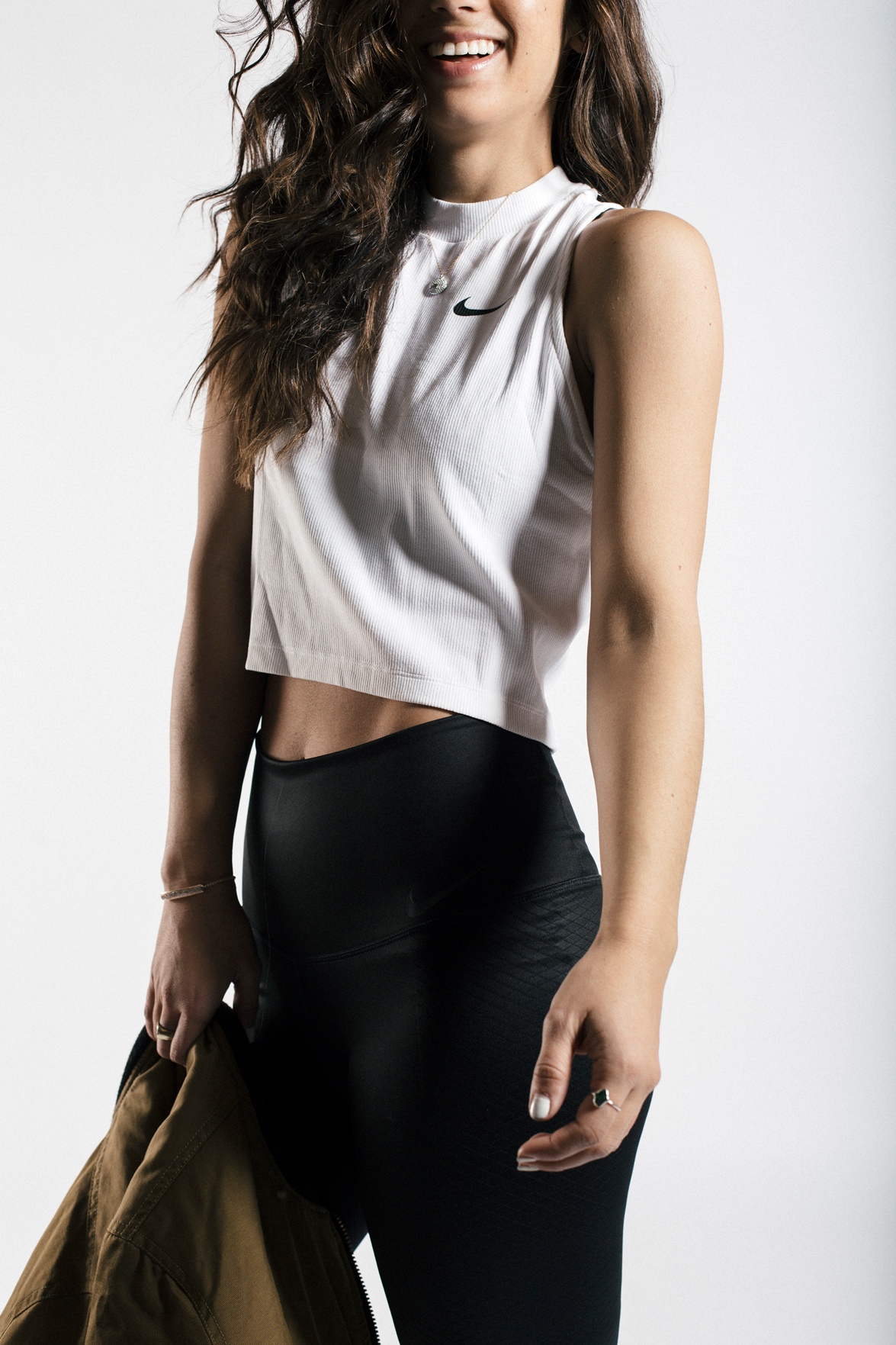 OUTFIT DETAILS: Nike sports bra // Nike Training Zonal leggings // Nike crop top // Nike Flyknit running sneakers