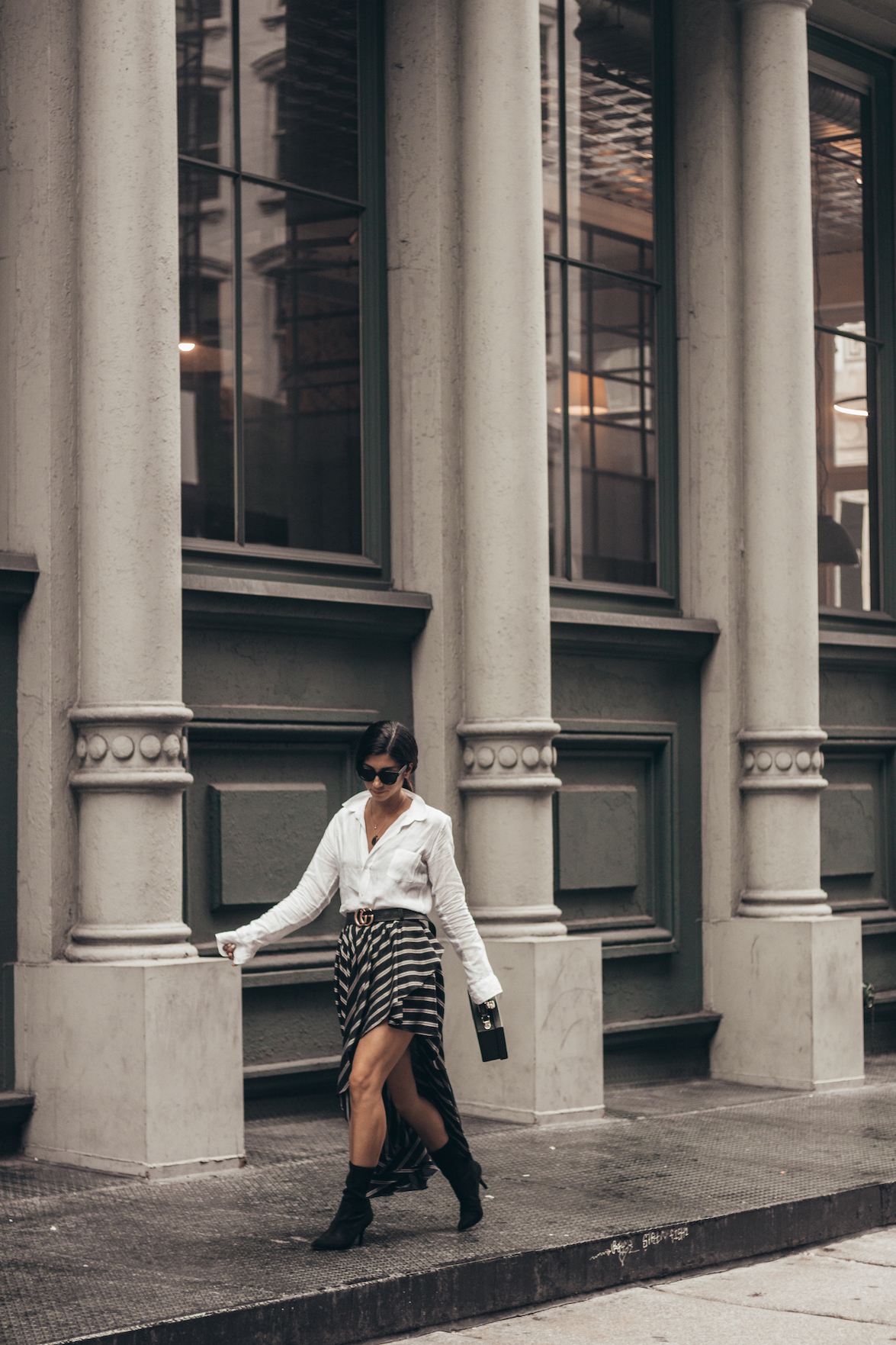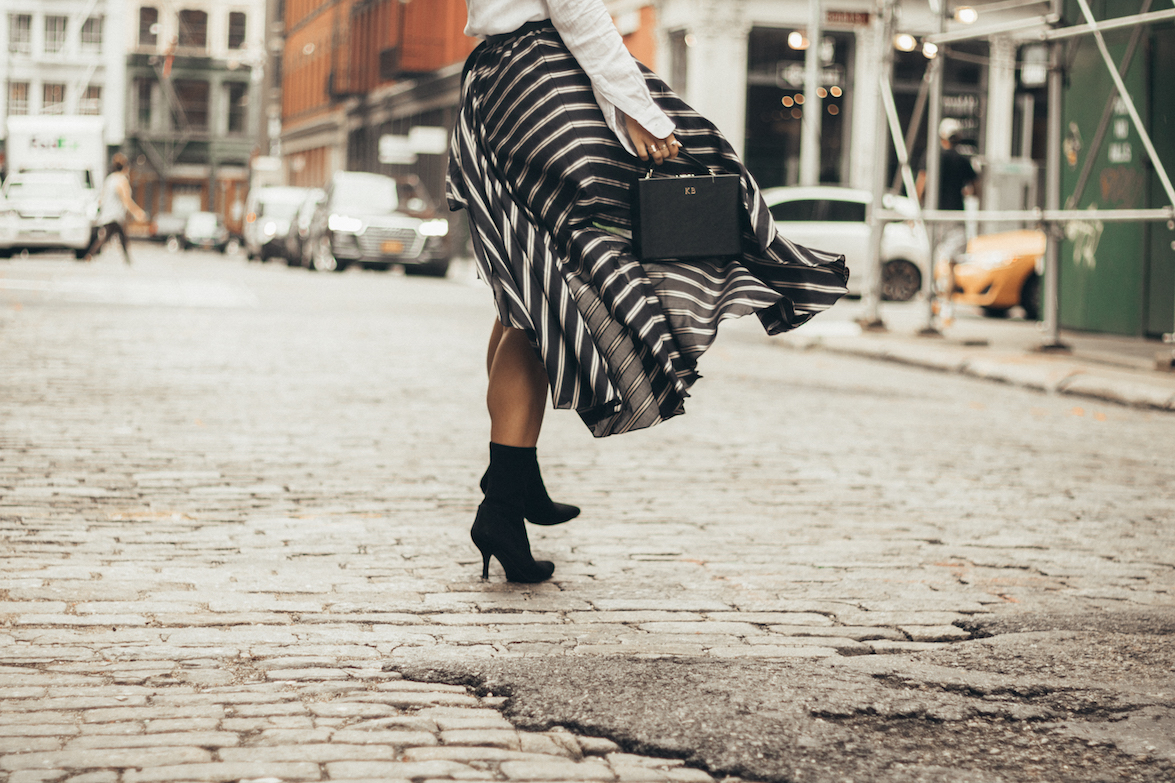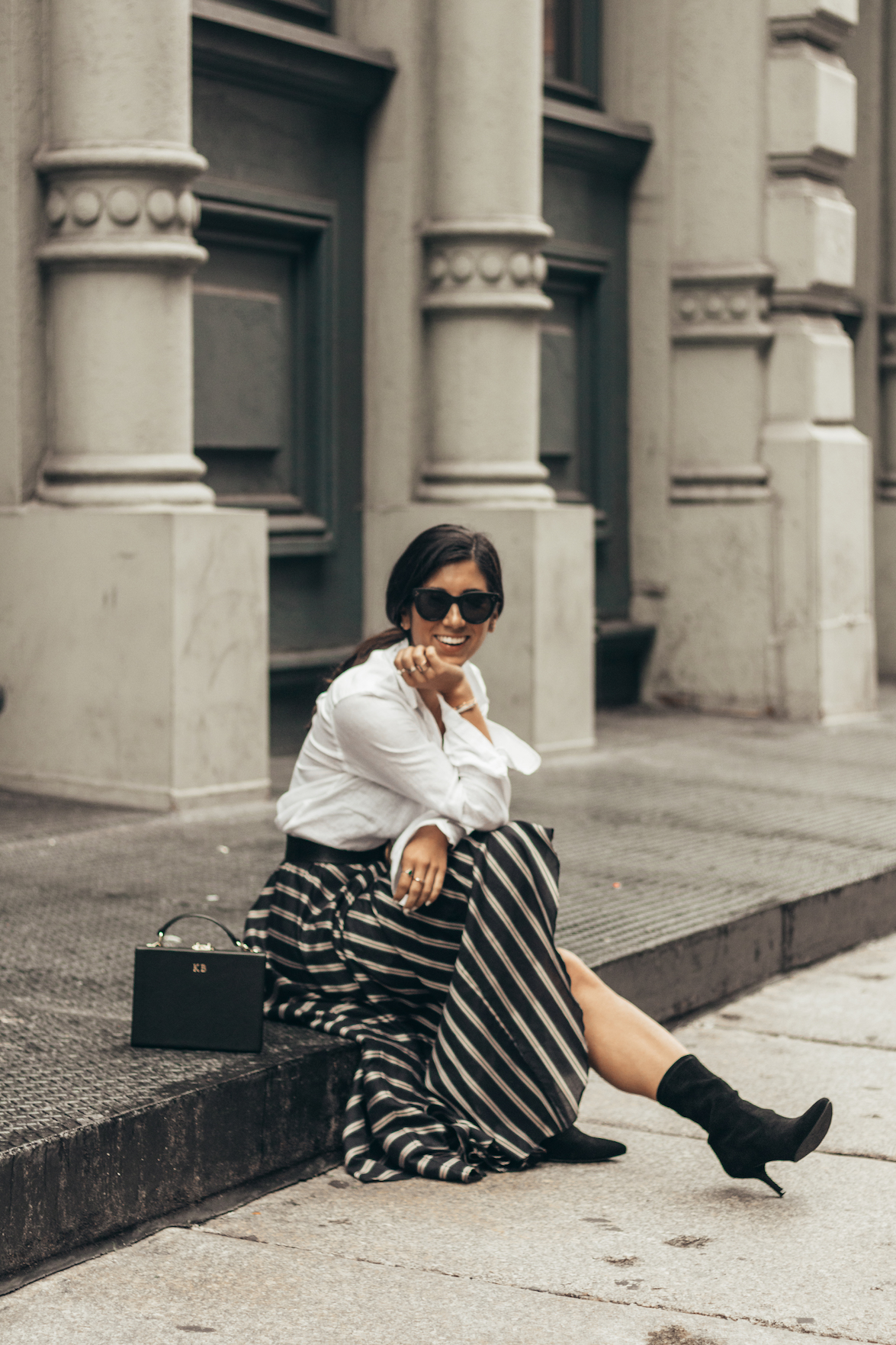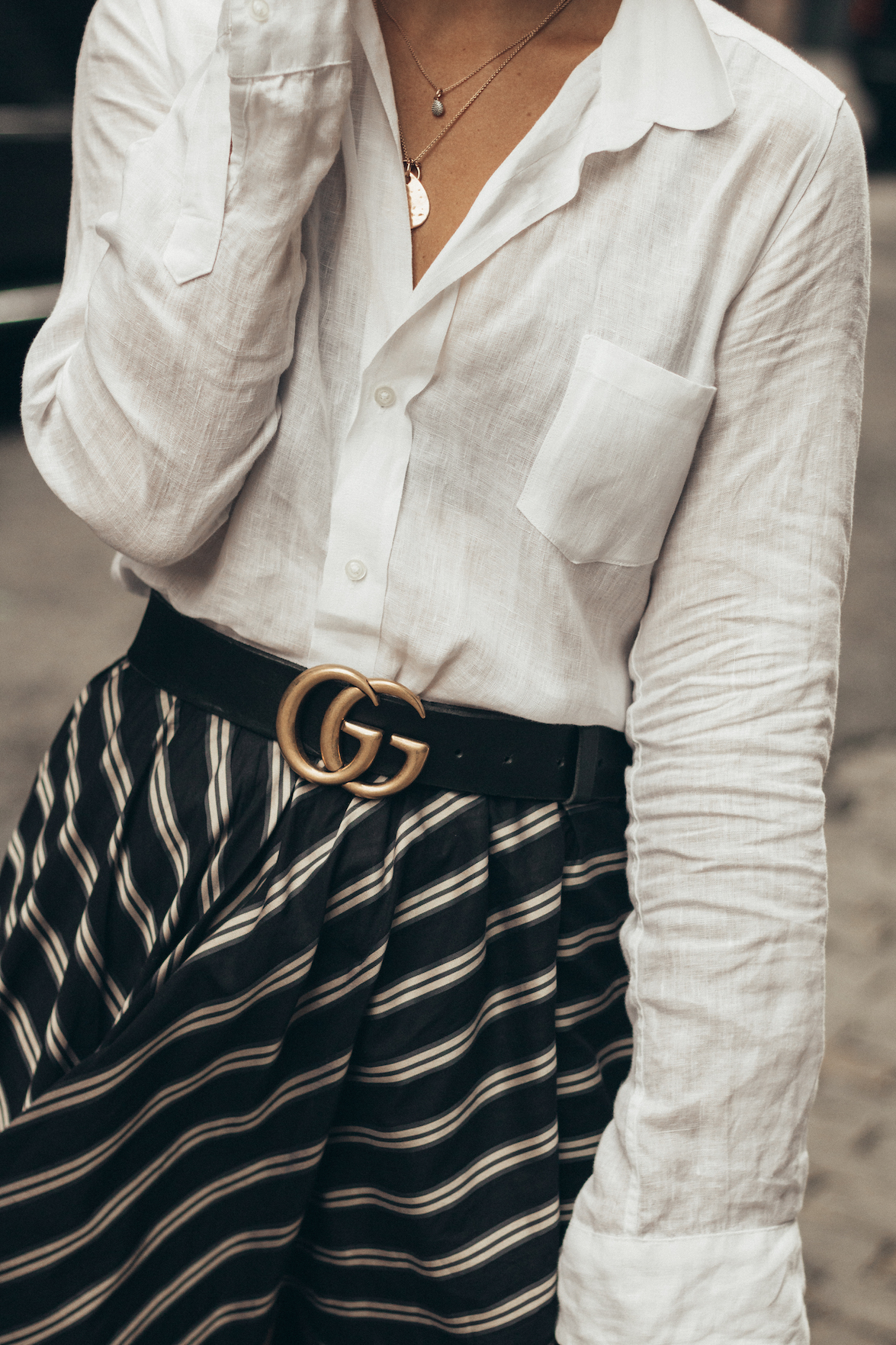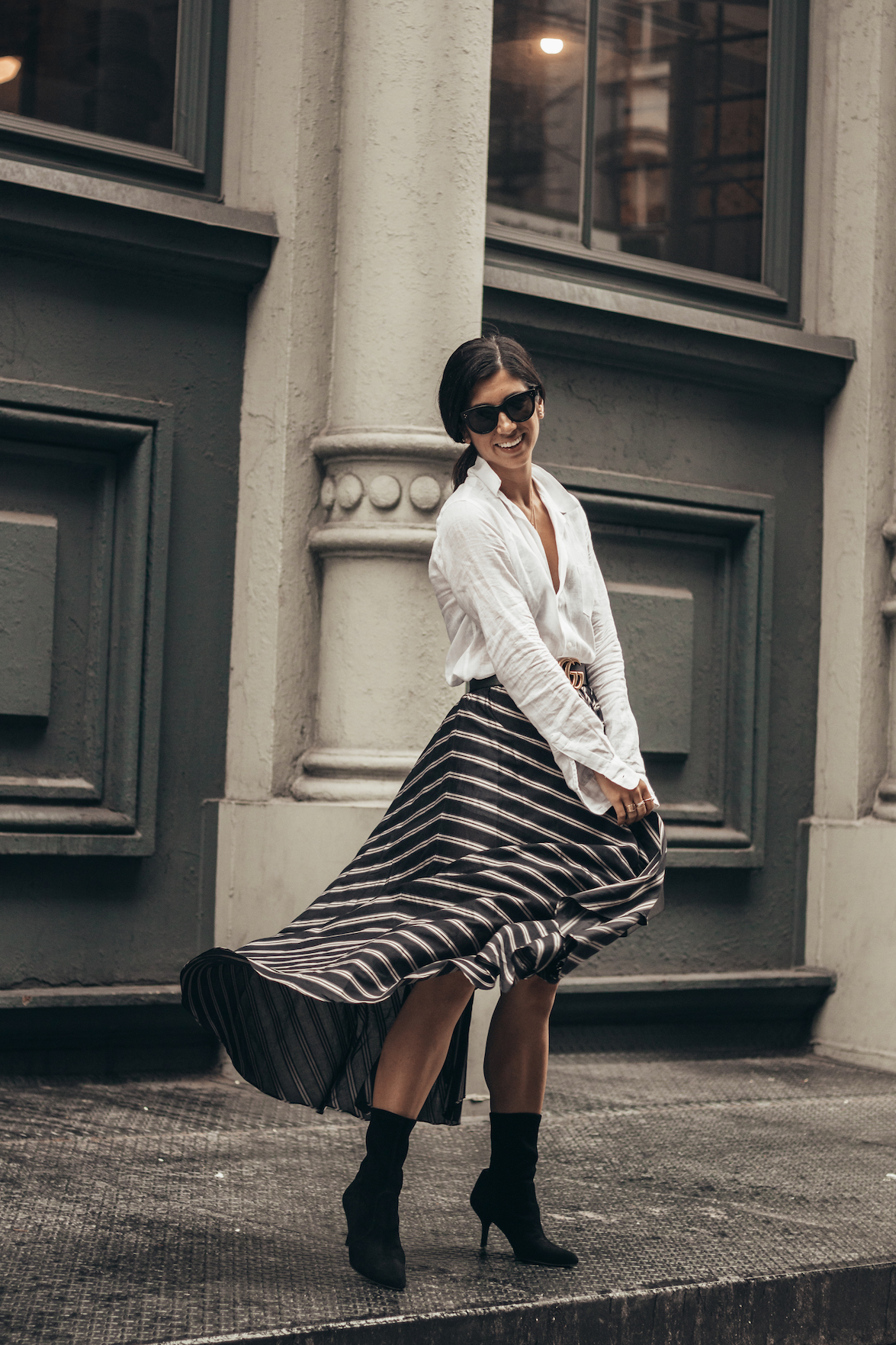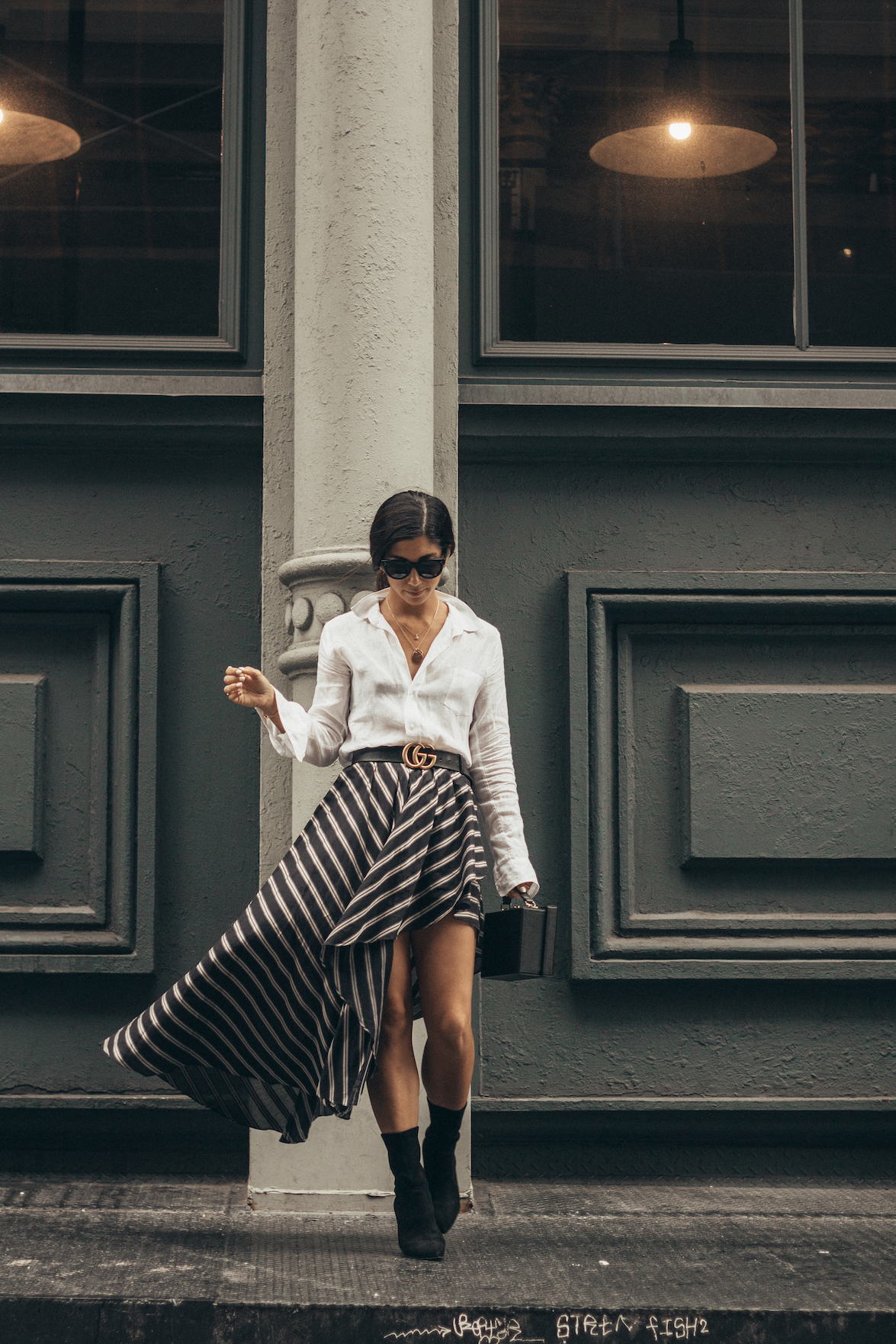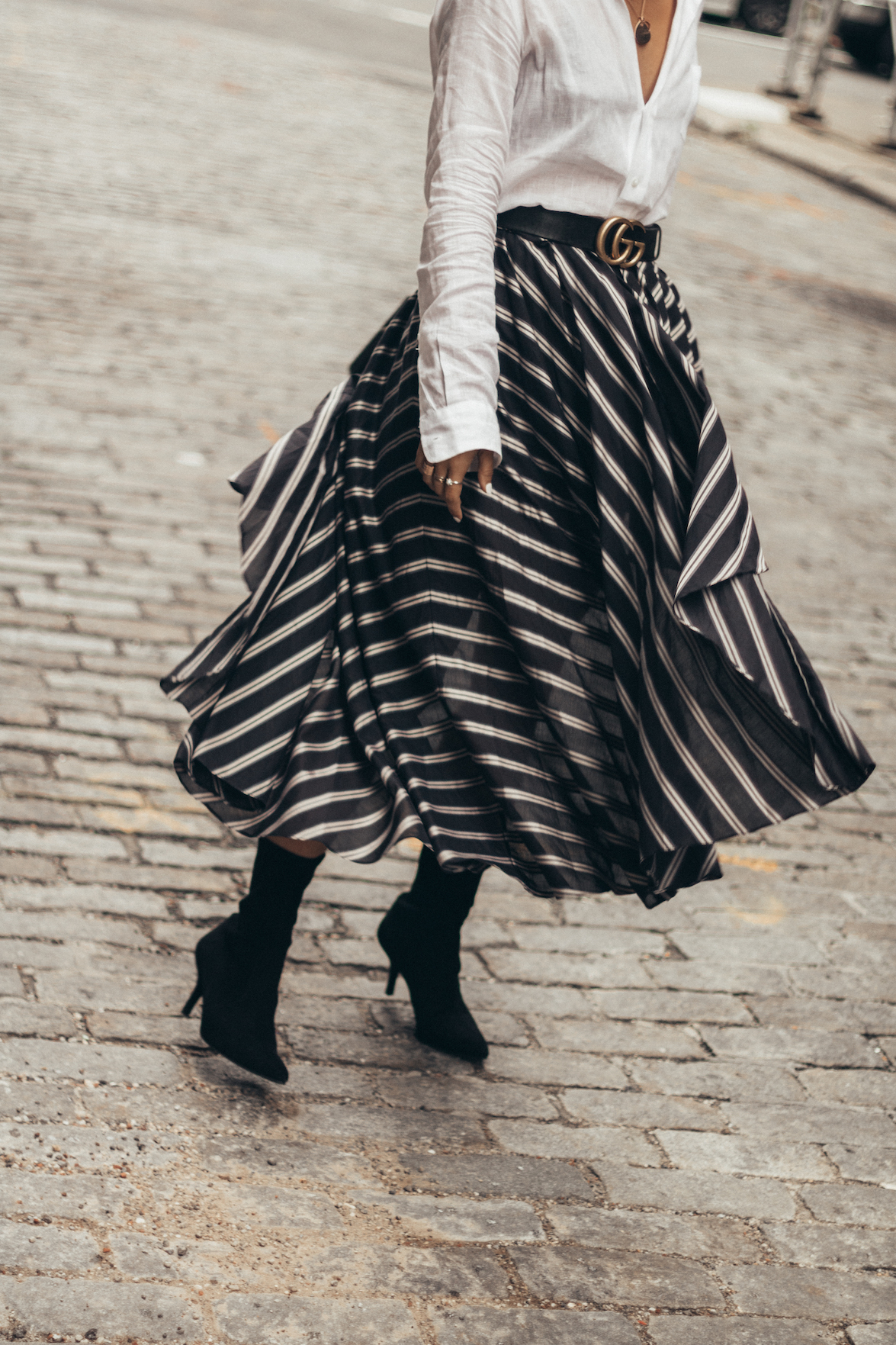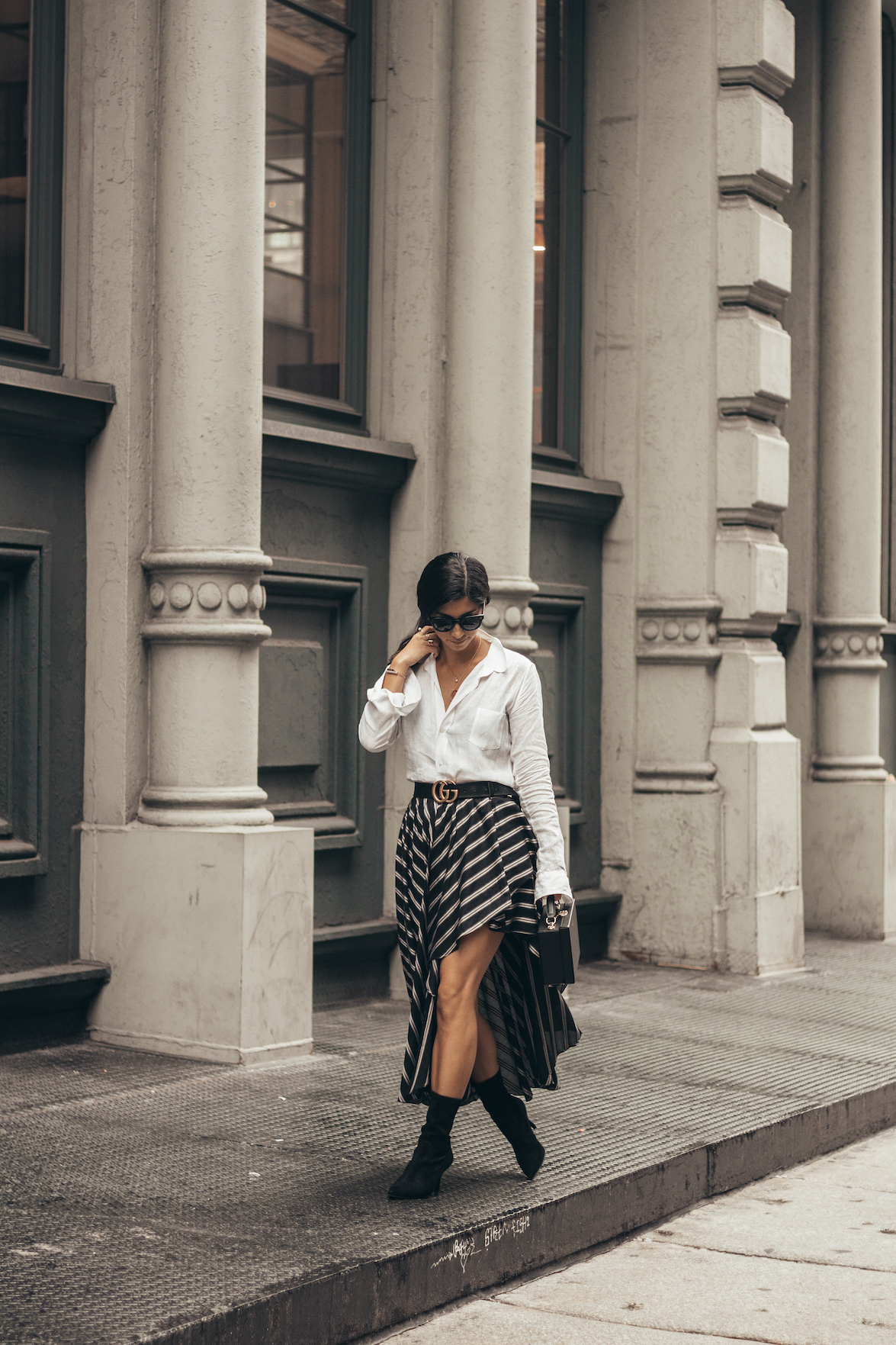 Frank & Eileen top / Gucci belt / Caroline Constas skirt (similar) / Stuart Weitzman booties / The Daily Edited bag c/o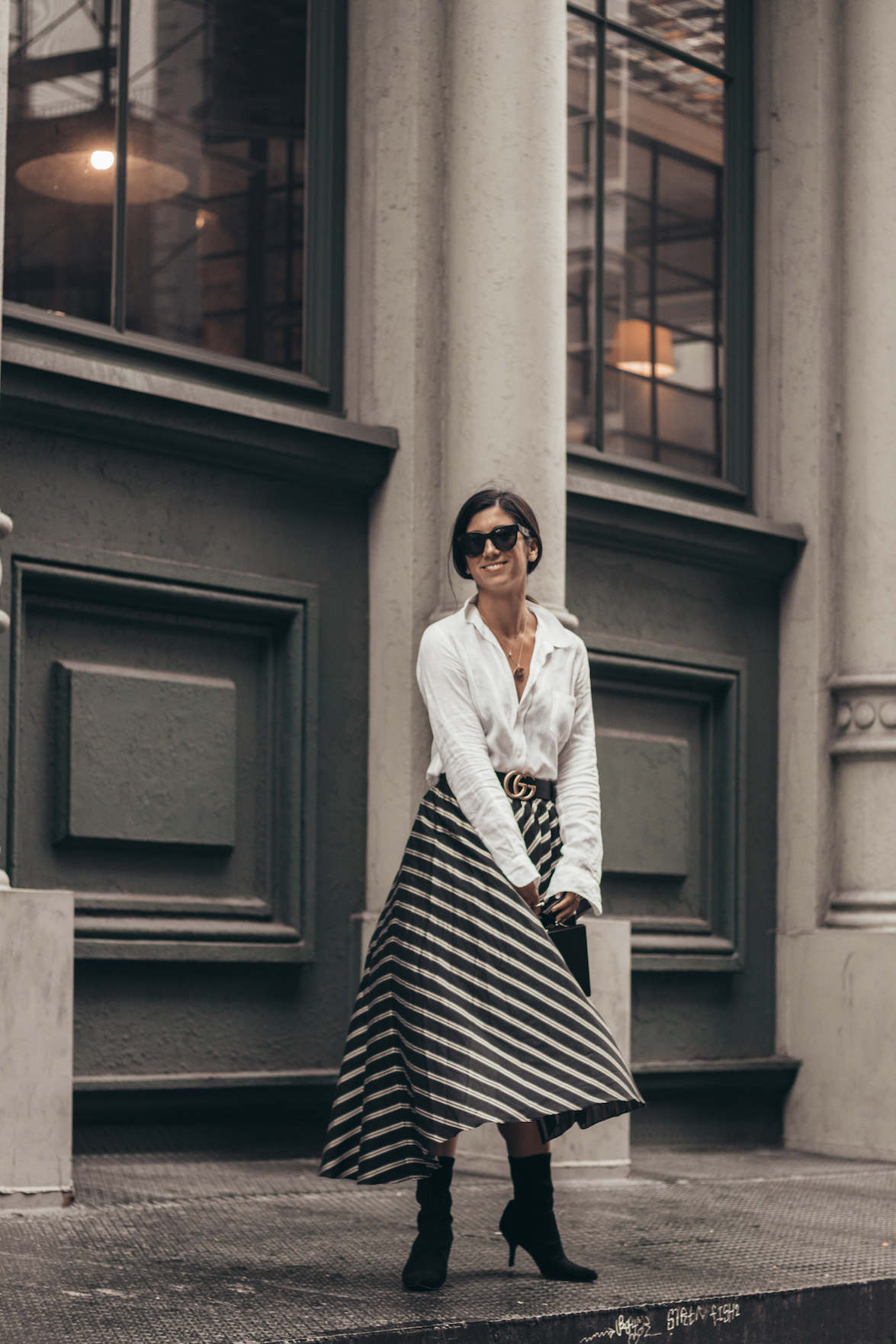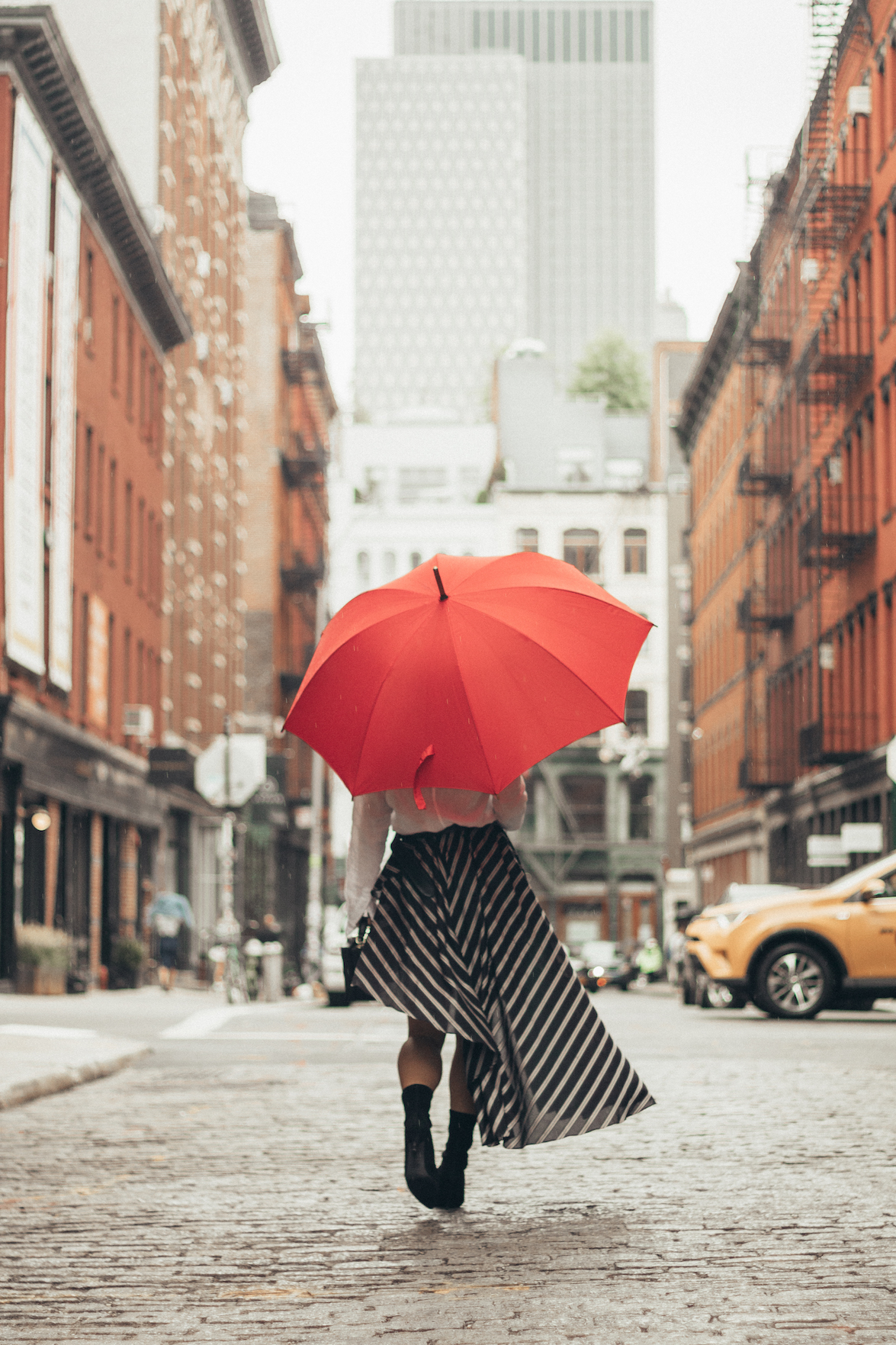 It's no secret that New York weather can be volatile. The city absolutely loves to throw weather temper tantrums. 72 degrees, sunny, breezy, gorgeous one day; raining, humid, and either 86 or 53 (no in between) the next. This is particularly true during the changing of seasons — those few weeks of summer-to-fall limbo can wreak havoc on not only your hair but your sanity, too.
Enter: transitional dressing. It's on the tip of everyone's tongue right now, especially since we're currently in the middle of New York Fashion Week. Transitional dressing is all about mixing pieces from adjacent seasons in order to cope with the ever unpredictable Mother Nature. That means pairing breezy skirts and linen tops with on-trend autumn suede booties like Krystal so deftly does here, or maybe a chunky knit sweater with extreme-distressed cutoff shorts and thigh-high boots. It's really more about comfort than style, if we're being honest here, but there are a few pairings that can make transitional dressing just as exciting as midseason wear. Check out our picks below for the best pieces to make this in-between moment more fun.
Photos and words by Nora Varcho