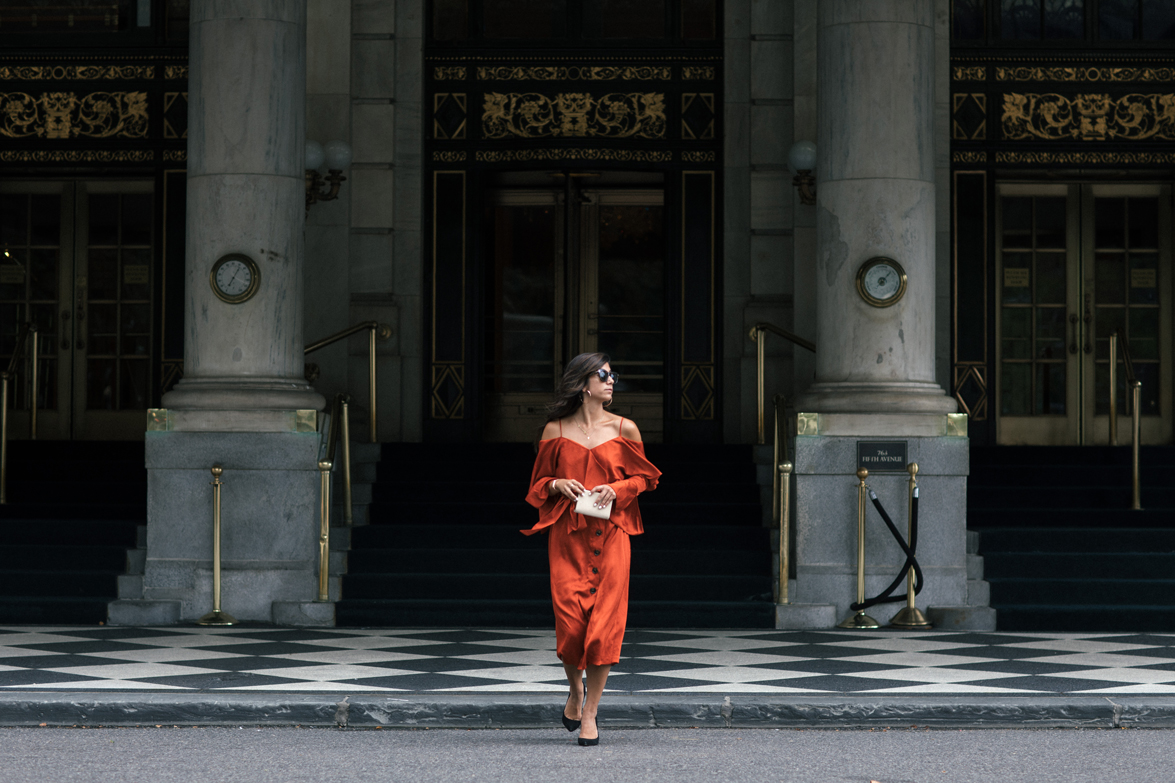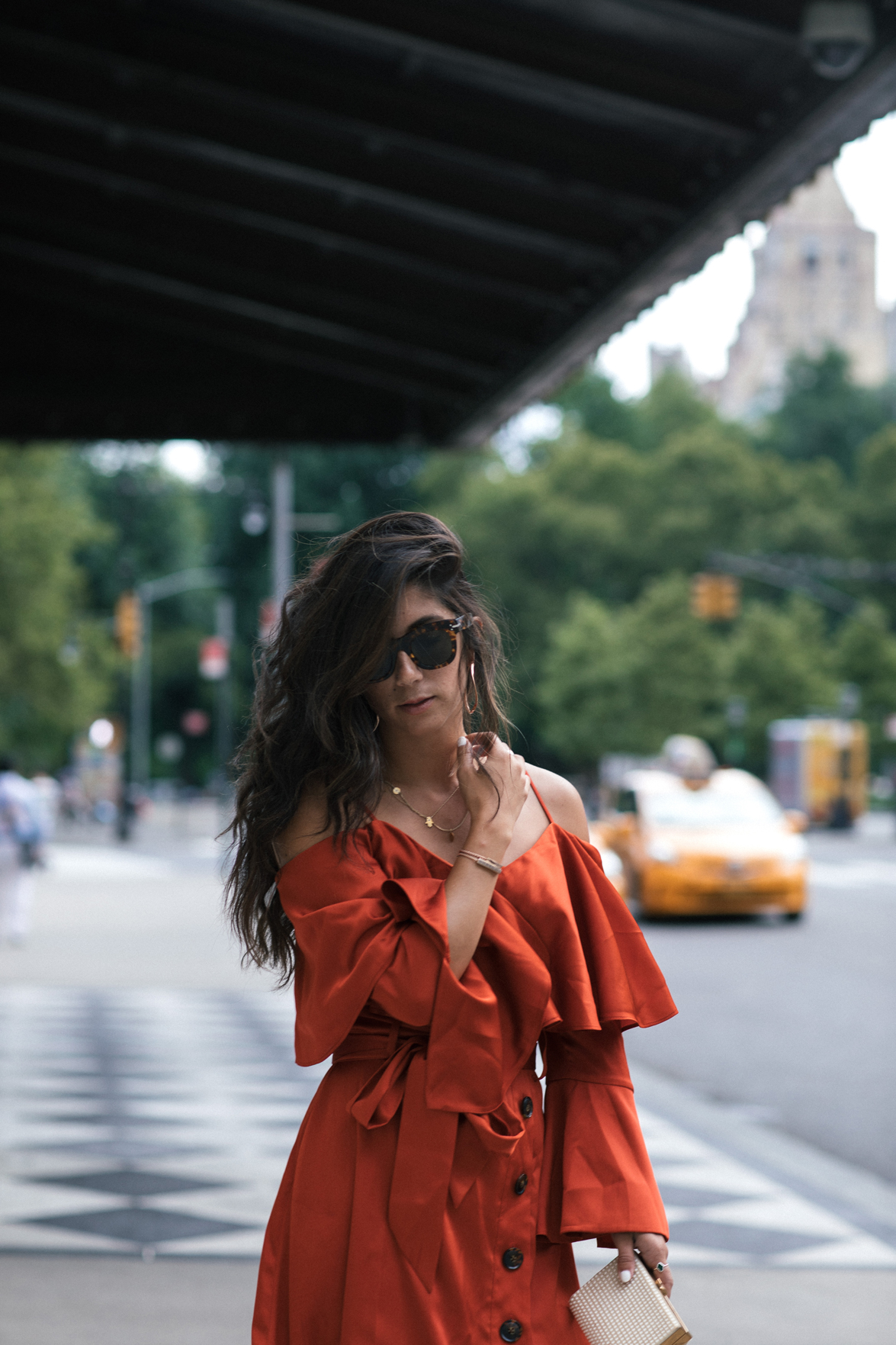 So let's be real: there aren't many weeks of summer left and most of my upcoming projects are pretty fall focused (SAY WHAT? It's SO hot in NYC right now!) and while that's all good and lovely and Central Park is just a gem in the fall (my absolute favorite time in the city), my stubborn side is refusing to take this sitting down. We talked about a few summer bucket list items that I've been meaning to check off, and in that spirit, I've rounded up the last bits of summer pieces that I think will work perfectly for the hot days ahead and even better once the weather turns crisp.
Take this Banana Republic dress for instance. It's currently sold out (Olivia Palermo has that effect when she stamps her name on anything) and it's been a go-t0 this summer for evening cocktail events, but come September (late September, mind you) and October, I can see it working with a deliciously oversized camel coat or perhaps a white oxford shirt layered underneath. I also think it might be interesting left unbuttoned and worn as a structural duster coat of sorts.
Keep scrolling to see my favorite pieces that you can buy and wear NOW and LATER. Spoiler: many are from Banana Republic and at such good prices! This is no way sponsored by Banana Republic, I just happen to think they've been killing it lately.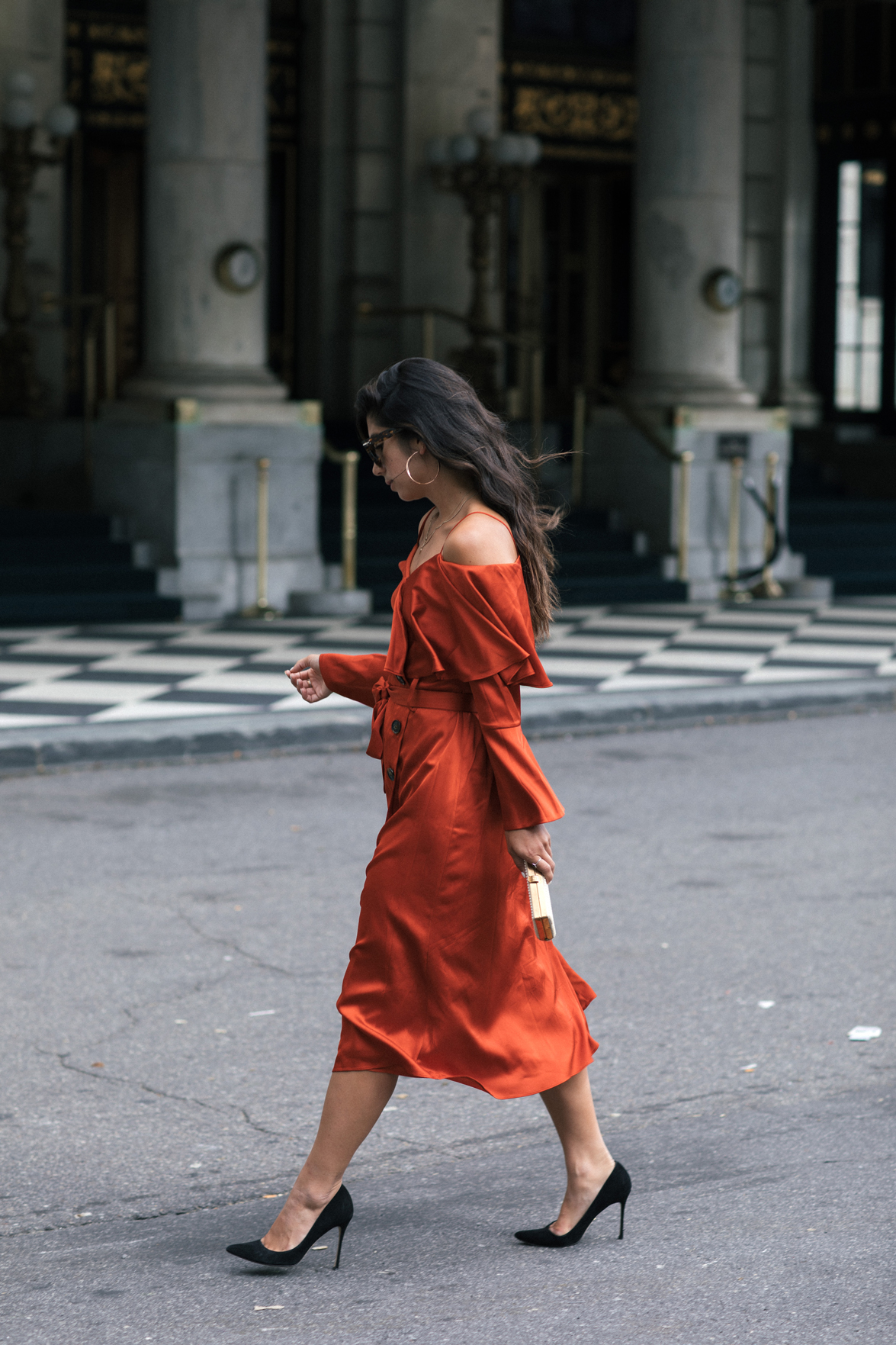 OUTFIT DETAILS: Banana Republic X Olivia Palermo dress (now sold out, but similar style here) // Sergio Rossi heels // Vintage clutch // Celine sunglasses // Show Road hoop earrings // Monica Vinader bracelets