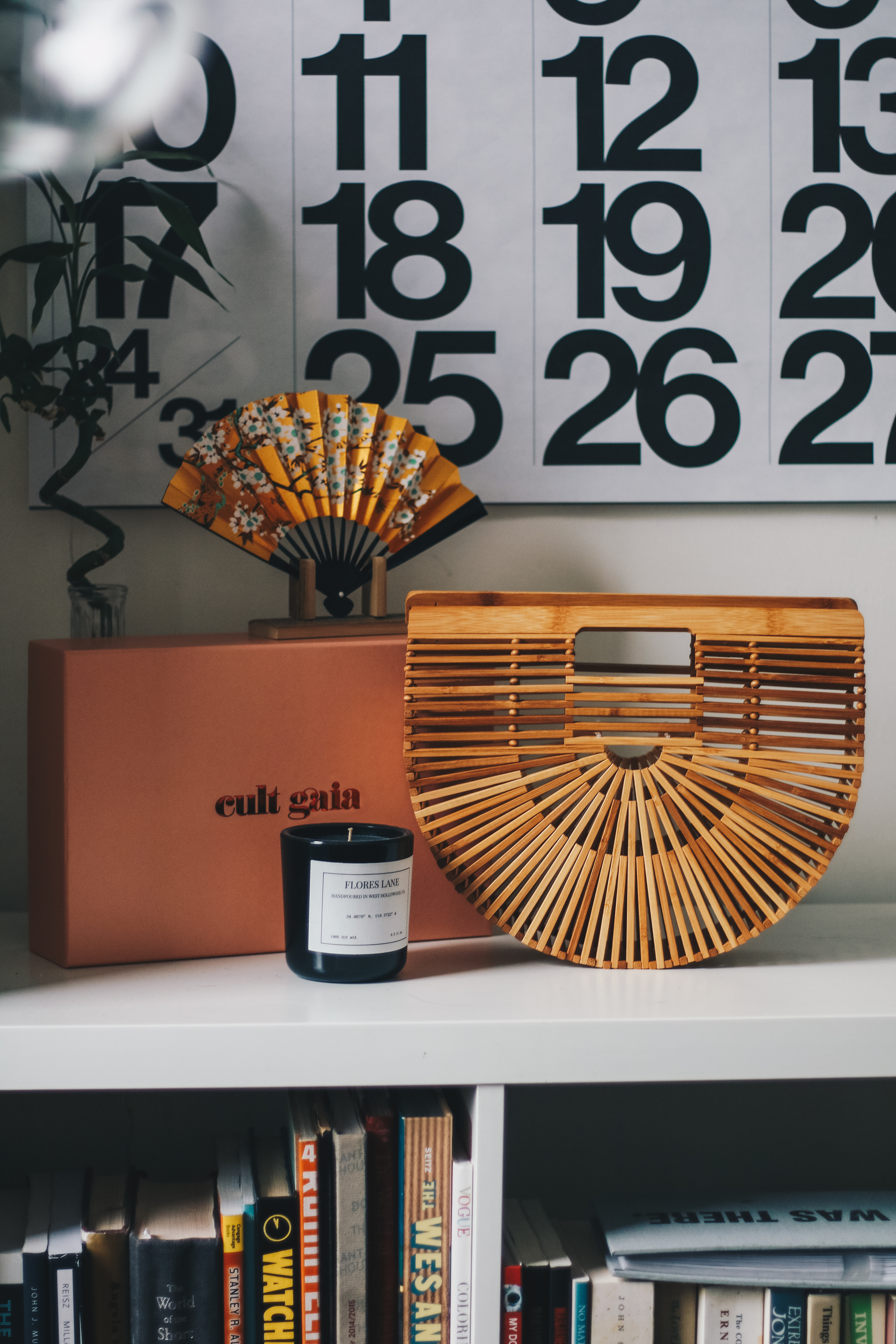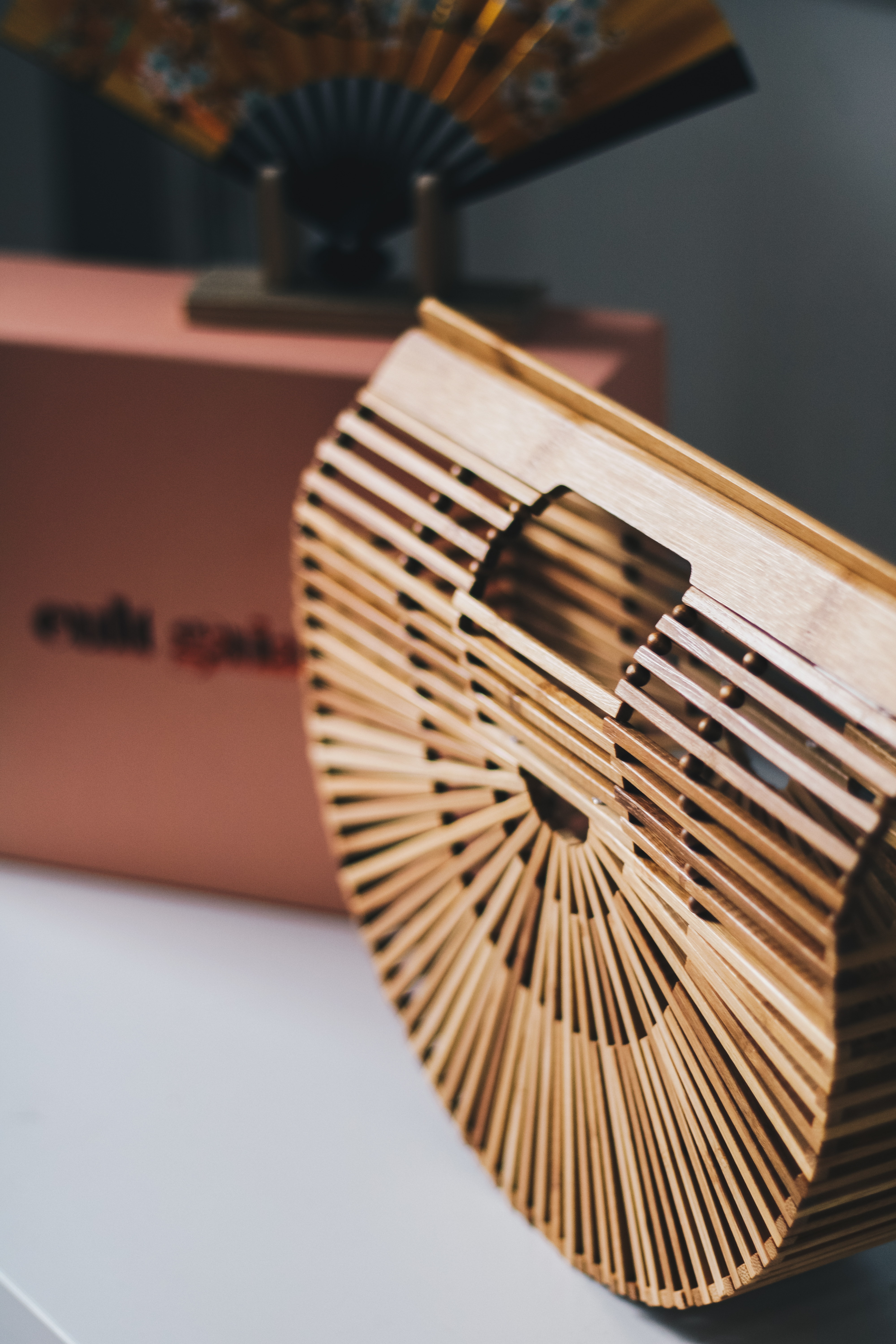 Bag: Cult Gaia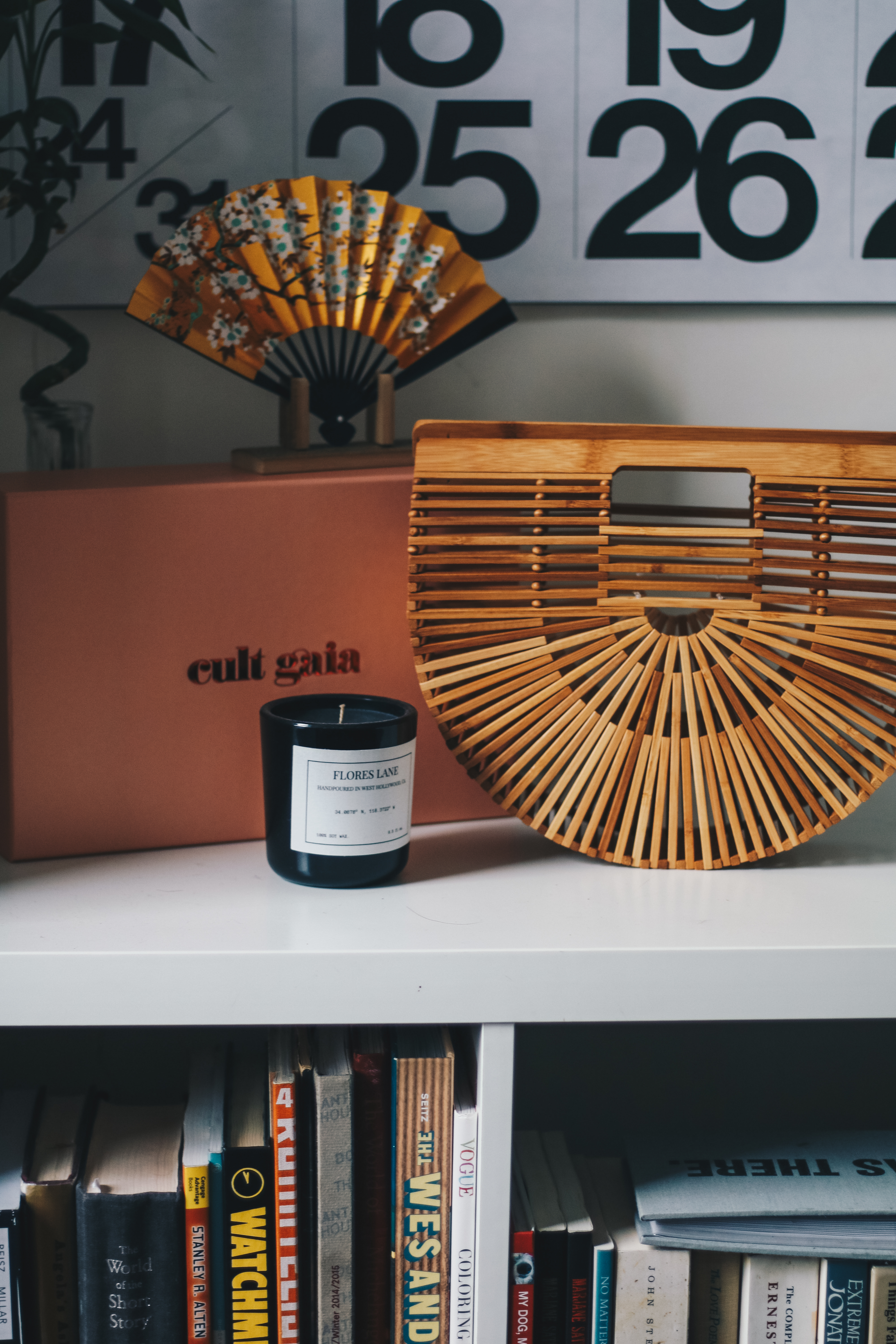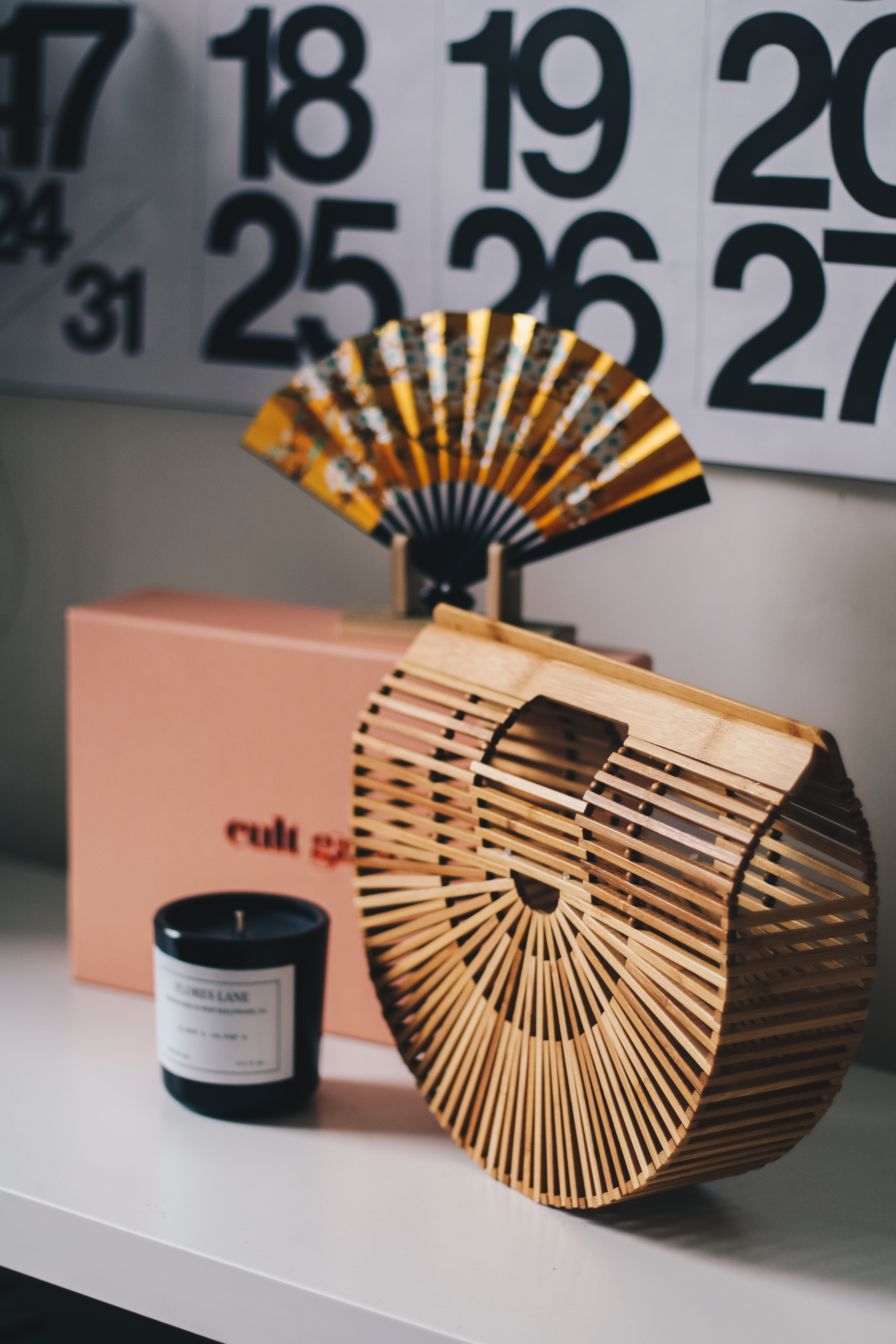 I like to tell myself I'm not a "trends" girl. Sure, I like to be trend-y, but when it comes to trend-s, sometimes I can't be bothered. Confession: I only own one off-the-shoulder top. And it was a gift. I have yet to jump on the gingham bandwagon, even though I've of course tried on my fair share of checkered pieces at Zara. I haven't gotten a pair of satin slides like those ones Krystal looks so good in. I can't imagine myself in one of those puffy-sleeved wrap tops, even though I'm obsessed with the way other people style them.
Maybe it's because I have a case of extreme indecision any time I'm faced with literally any choice. I almost always end up putting the hanger back on the rack in search of something I might like just thiiiis much more, or might be thiiiis much cheaper (the only exception to that is online shopping — gimme free shipping and some cute dresses and my credit card will hate me). This probably makes my dad happy — he trained me well in bargain-hunting — but when I'm searching my closet for something fun, new, exciting to wear, I curse my un-trendy, indecisive self.
So, when I began seeing this particular bamboo bag on every single corner of the blogosphere, at first, I kind of ignored it. Not because I didn't like it, but because 1. I figured it was out of my price range and 2. I figured I could find a more practical, more sturdy, more insert-whatever-lame-excuse-I-have-for-trends-here. Finally, though, I had to click on the link and check out this insanely trendy bag for myself. And, lo and behold, it was at a reasonable price point and the details were insanely gorgeous and weirdly perfect. I could picture myself with this bag. You know, that montage that goes through your head when you see the ideal piece? We were sitting in a sun-drenched cafe together, shadows spilling out of its geometric frame. We were strolling through Central Park on a summer evening, everything sparkling around us. We were perusing a museum together, modern art meeting modern Ark (get it?!). That's when I knew, I had to have that bag (and let me tell you, it's just as good in person). Sometimes, the trend is just completely worth it.
It's no doubt that straw bags are on trend right now, but while you long for your order to ship off Cult Gaia's extensive waiting list, check out some of my picks below for staying decidedly trendy this summer.
Enjoy!
Nora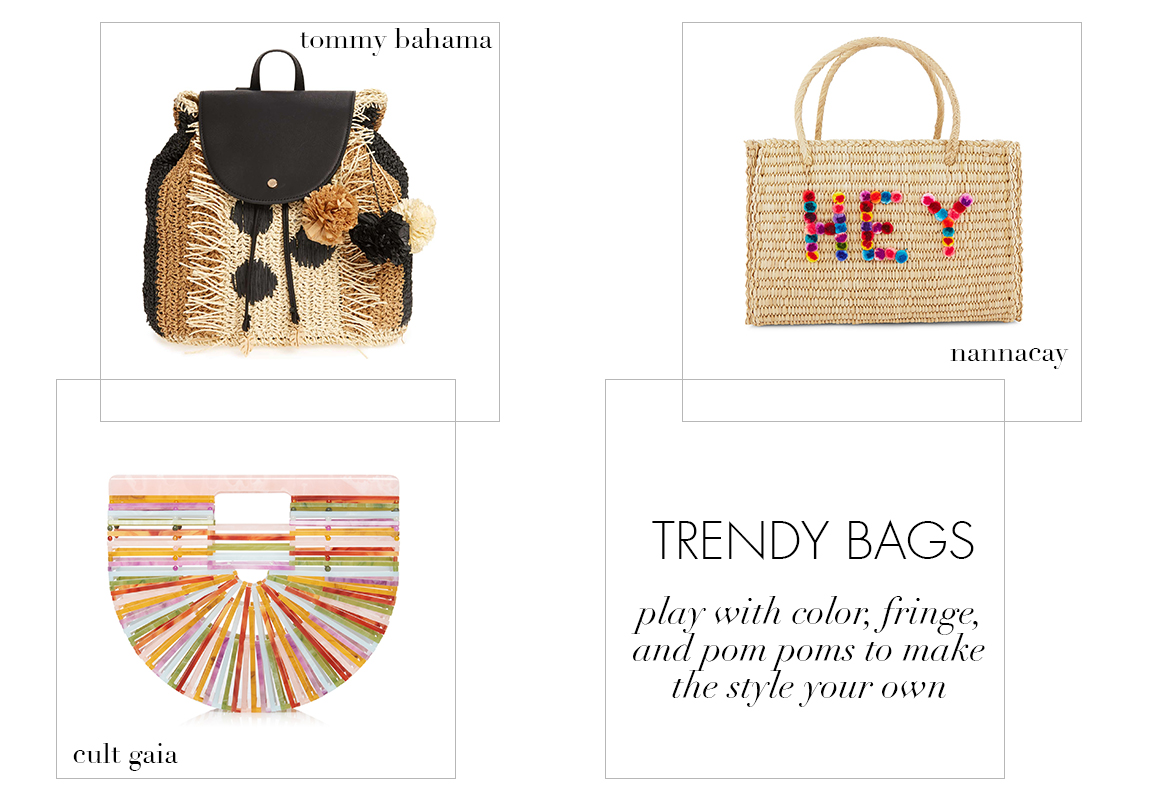 Photos by me