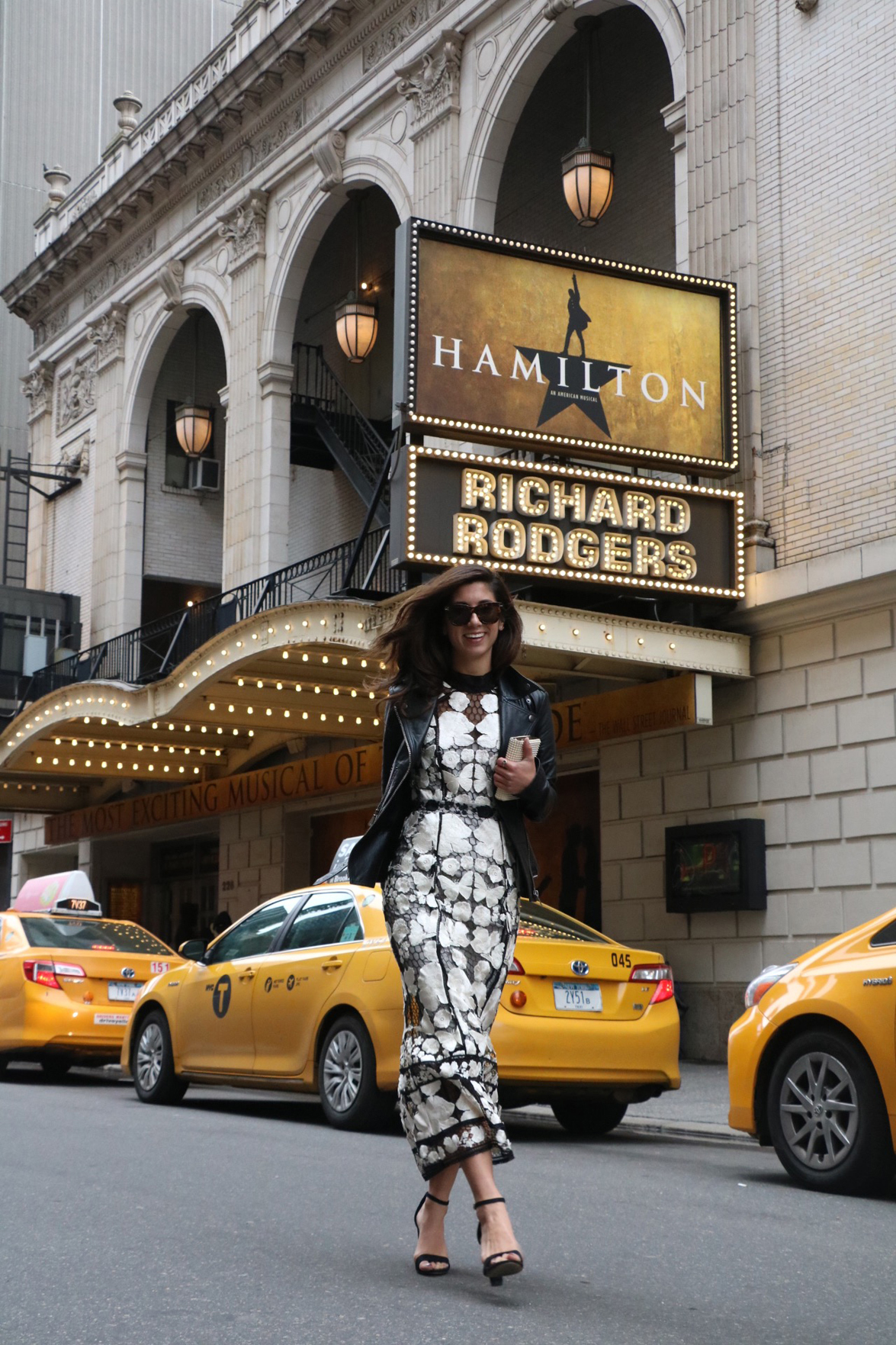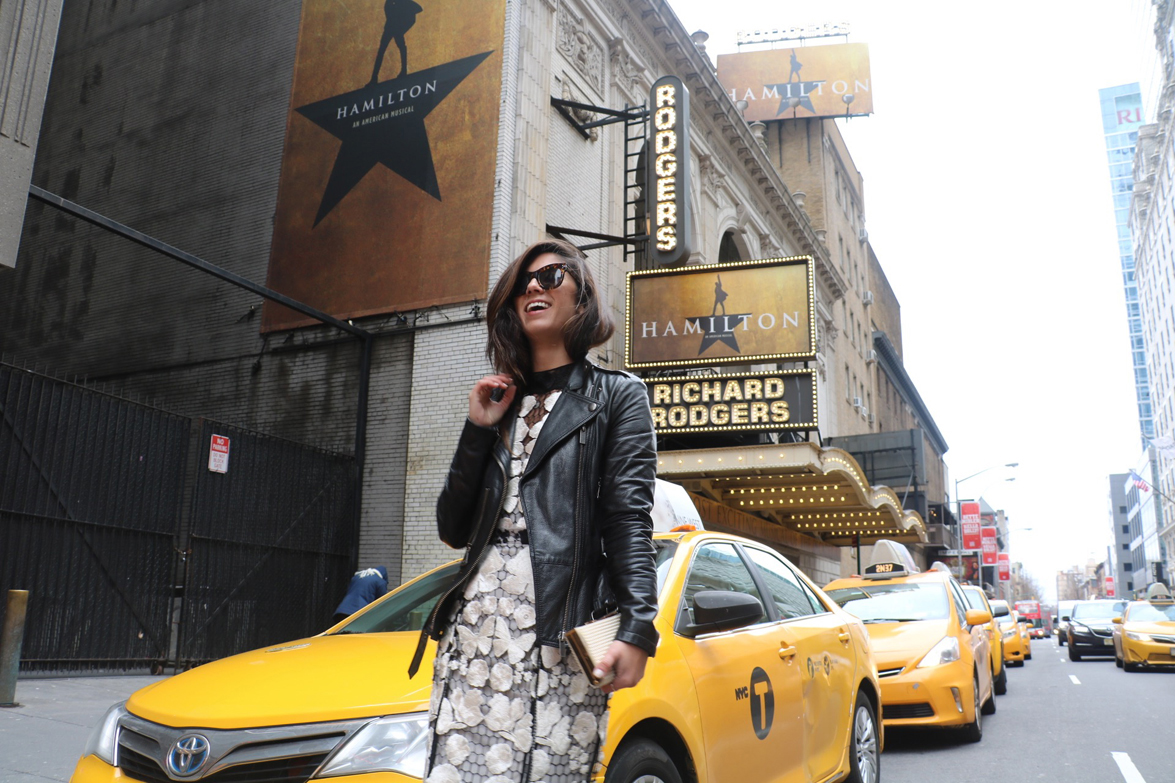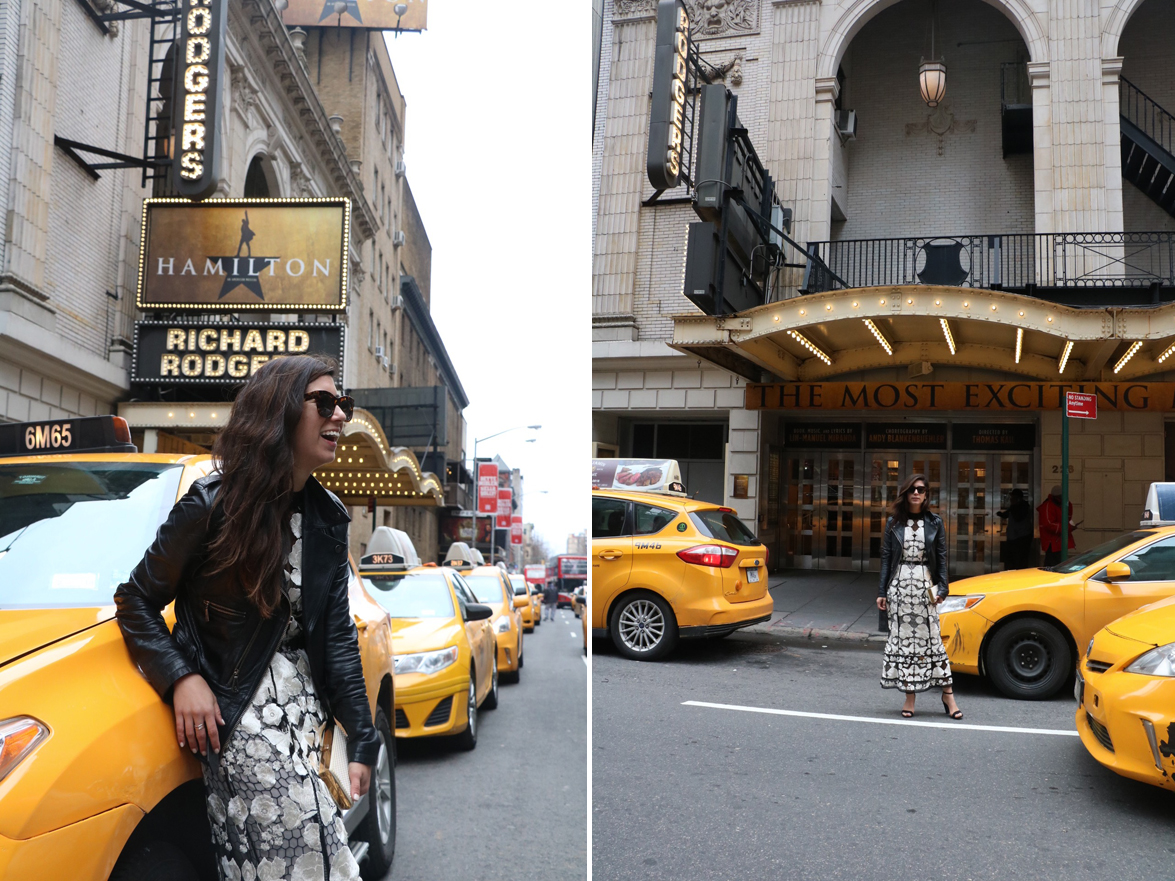 Like pretty much everyone else and their brother, mother, distant relatives and second cousins, twice removed, I've been dying to see Hamilton. So much so, that I was often contemplating the $1,000 price tag on StubHub for certain showings — only to realize, there was no way in hell I could actually justify that price tag to myself. And that's saying a lot as someone who lives in New York, where the concept of what you will and will not pay for is automatically distorted compared to other parts of the country.
But that's just what New Yorkers like to do, right? We'll wait in extremely long lines for brunch, pay over $25 for a cocktail at an underground speakeasy because Fitzgerald used to drink there and we pride ourselves in snagging tickets to events that are otherwise the equivalent of surviving the Hunger Games. And I say all of this affectionately, too. It's what makes New Yorkers love the shit out of their city. And I love that about them.
So when I was invited to finally see Hamilton on Broadway on behalf of American Express, I was quite honestly, blown away. Amongst friends, this was essentially like winning the lottery — and the show (and King George — my favorite!) certainly didn't disappoint. That evening also reminded me of another night at the theater, years before, when another show, Book of Mormon, was the coveted Broadway performance to snag tickets at. Except that time around, Heather and I didn't have a brand providing the tickets. It went a little something like this…
It was February, during Fashion Week, and we had caught wind that there was actually a good chance of snagging tickets to Book of Mormon, if you waited in line early enough for the left over cast tickets. This was roughly four years ago, at the height of "Book of Mormon-dom," so we both knew the odds were not in our favor. But nevertheless, we persisted, in our Fashion Week finest mind you, i.e. completely ill-prepared for the snow that continued to fall on us while we stood outside in line. Shivering and cold, we eventually made our way to the front of the line, only to have the will call rep inform everyone left in line that they had run out of cast tickets for the evening.
We were freezing, slightly hungry (read: hangry) and completely crestfallen. Hours spent in line, only to be turned away right as we got to the ticket window!
And then, she came up.
Almost as if a scene from a movie, this tiny woman, probably no more than 4'10" came up to us, also not dressed well for the cold now descending on us, but she didn't seem to shiver. In a hushed, raspy voice, she asked us if we were still looking for Book of Mormon tickets, avoiding eye contact with us to which we both looked at each other and then back at her, nodding our heads in a daze. Somehow, we hadn't seen her walk up to us, she hadn't been waiting in line with us for all those hours and yet, here she was, ushering us down a quiet and now increasingly dark alleyway.
You ever have those moments where you think to yourself, "I really should never tell my mom about this?" Well, this was one of those moments. Without instruction or proof of tickets, and a very real fear that our lives were about to turn into a Lifetime movie plot line, we followed her down this alleyway, curious if Book of Mormon was worth the fate that waited for us on the other end of the street.
As it turns out though, a bodega was waiting for us at the end of the alley, where she curtly told us to take cash out at the ATM inside. I'm sure the bodega shop owner got a kick out of us. Two girls, overdressed in weather inappropriate footwear and this scalper ushering us along.
To make a very long story short, we made our way back to the theater, where she eventually produced the aforementioned tickets of the hour (great seats to boot!) and then came the moment of truth. Would they actually scan at the door or would we have to run after her, only to find she had disappeared as quickly as she appeared? Either way, we stepped up to the first ticket usher we saw, he scanned and with a sigh of relief, we were in! Of course, we only had a few minutes before curtain call, not leaving much time to snag a few glasses of wine, but we did manage to get her to smile at us, before hopping inside the theater.
Where am I going with all of this? I'm not entirely sure I have any other point than this is probably one of the other reasons as to why I love New Yorkers. We collect these moments in the city that remind us how lucky we are to call this crazy place home — and also how stupid (in the best way possible) we can be to prove it.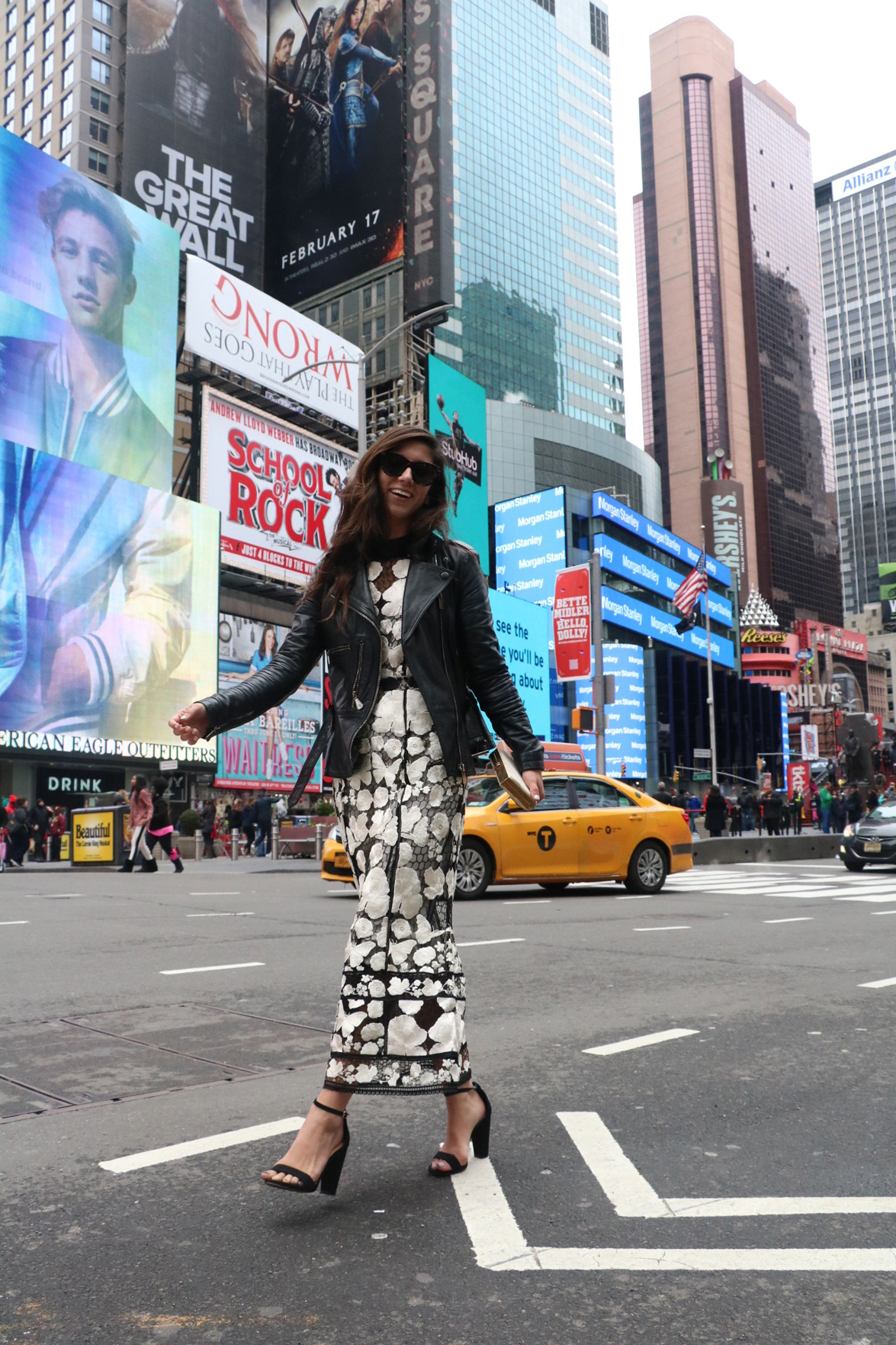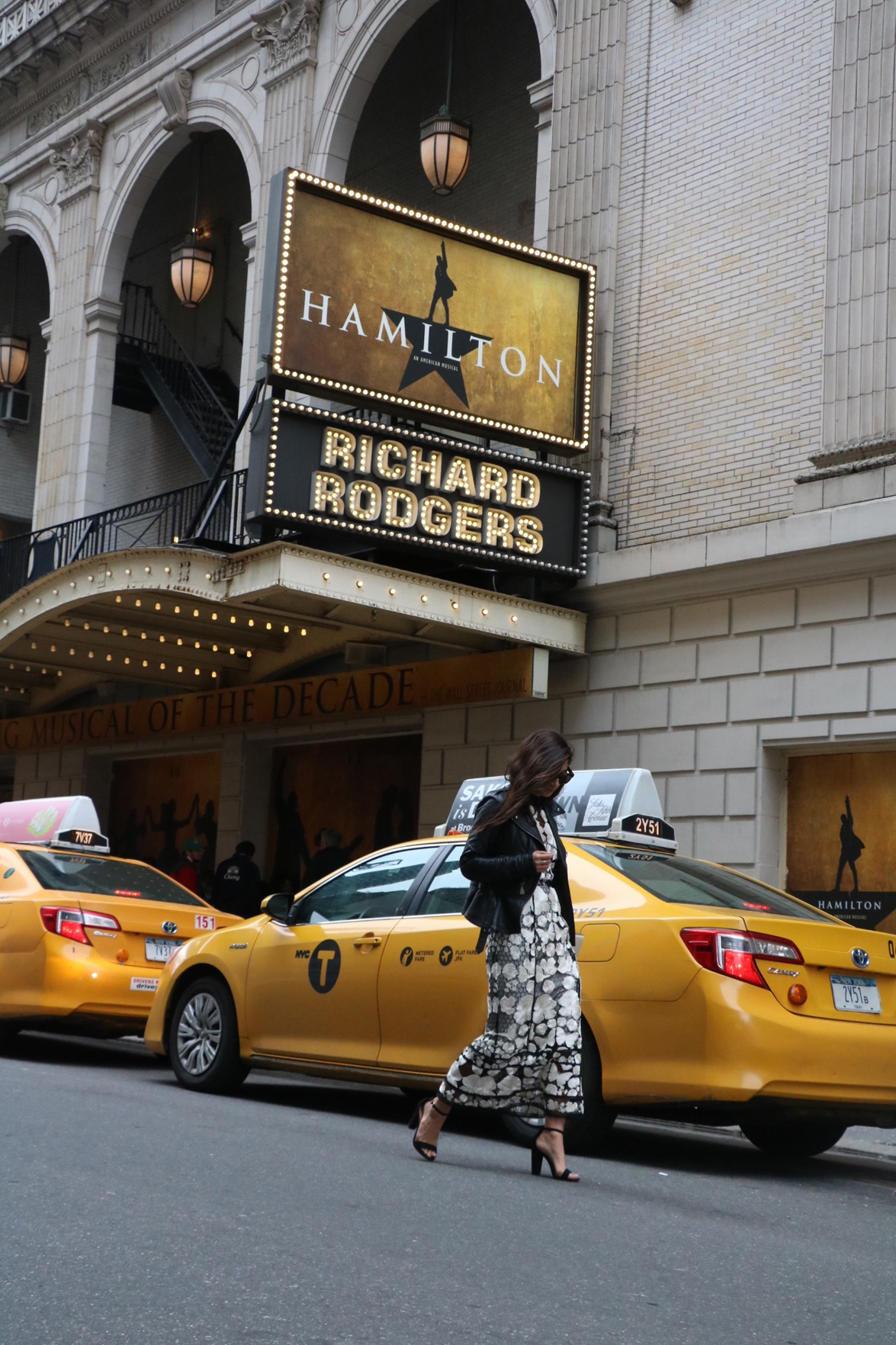 OUTFIT DETAILS: Marchesa dress // McQ jacket // Express heels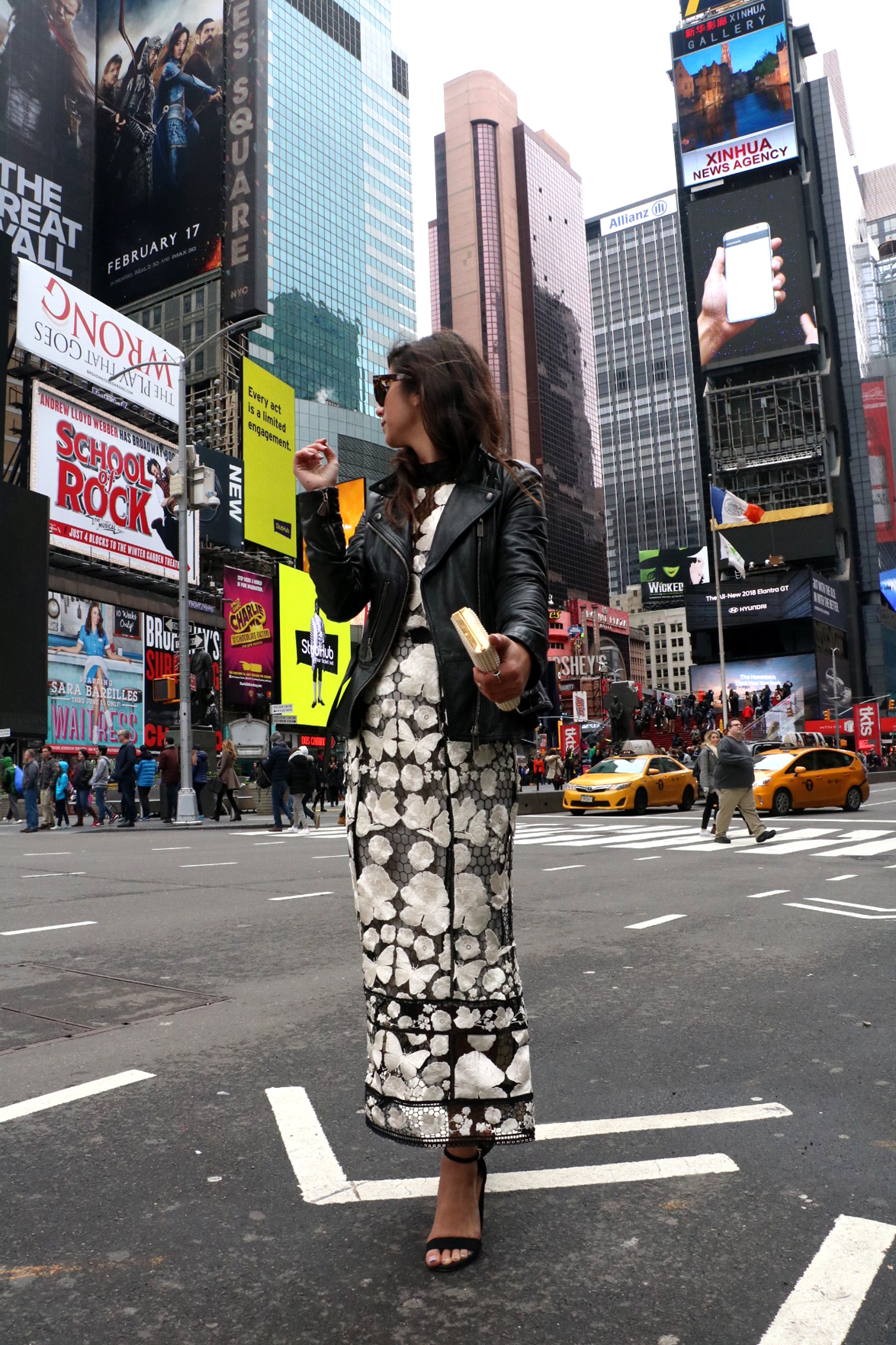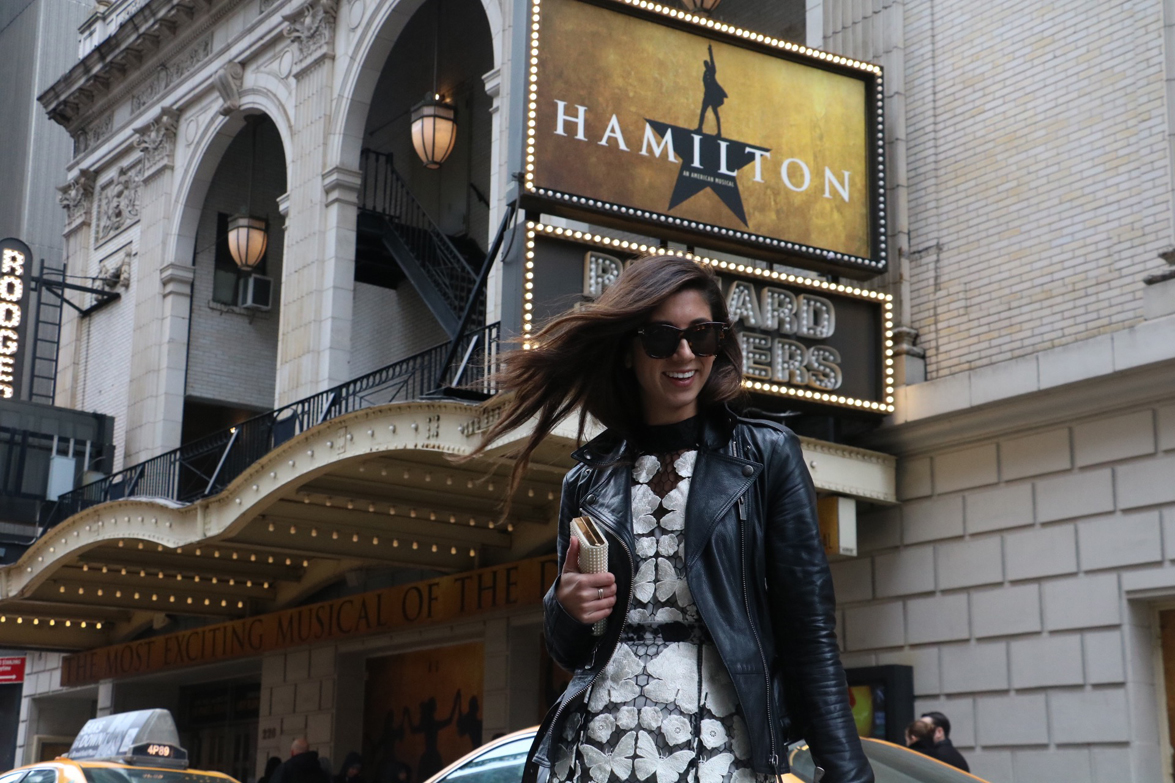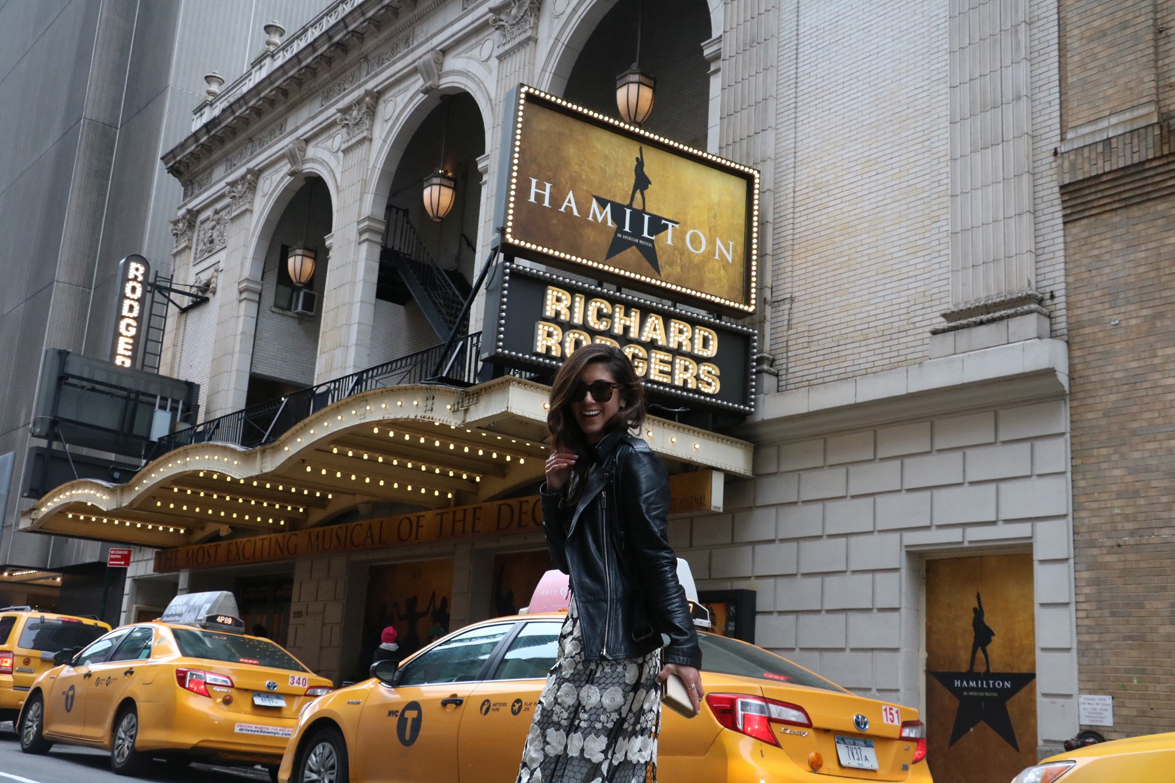 Looking for something to wear to the theater soon? Here are a few of my favorites of the moment, perfect for a Friday curtain call!