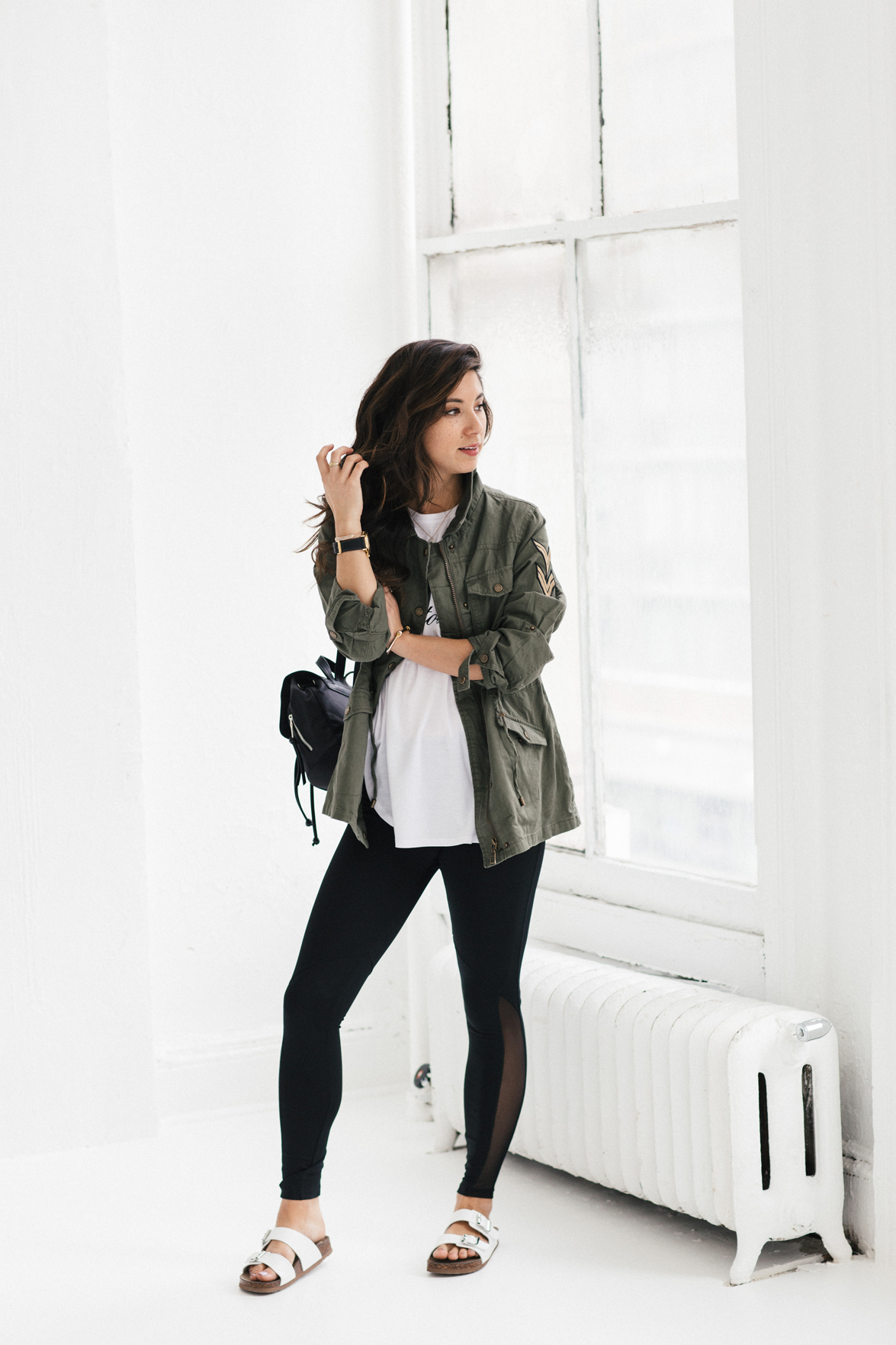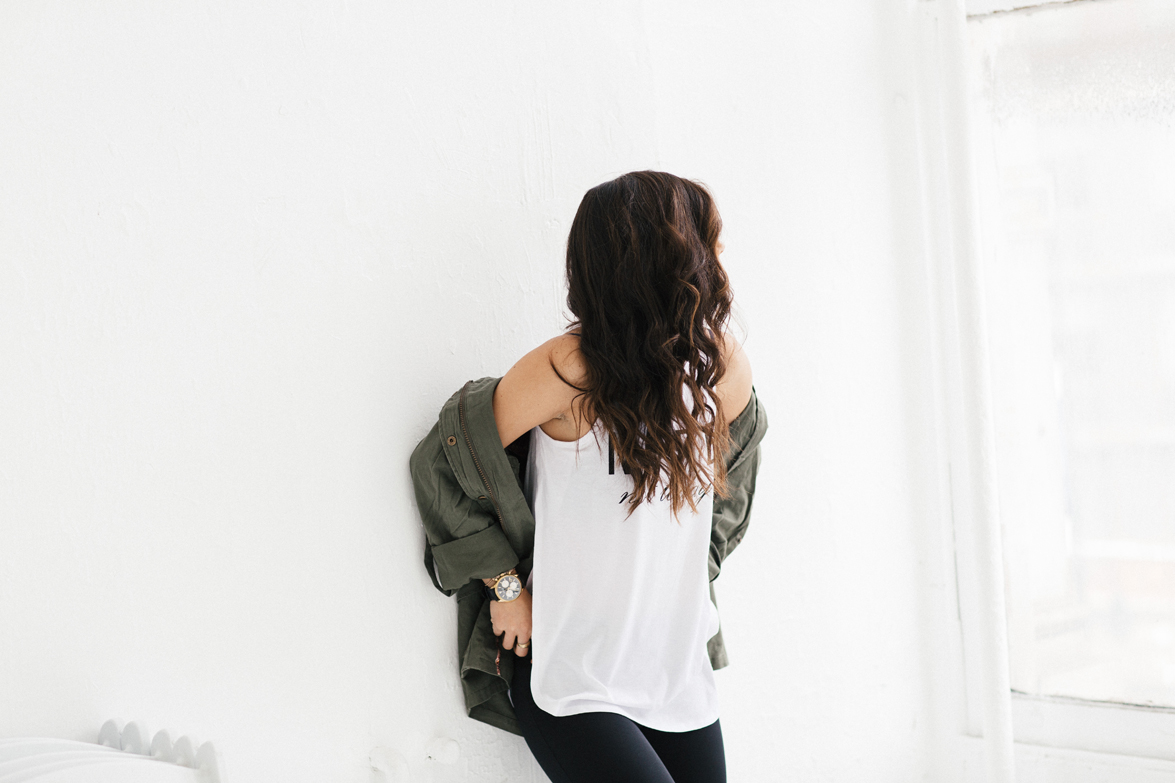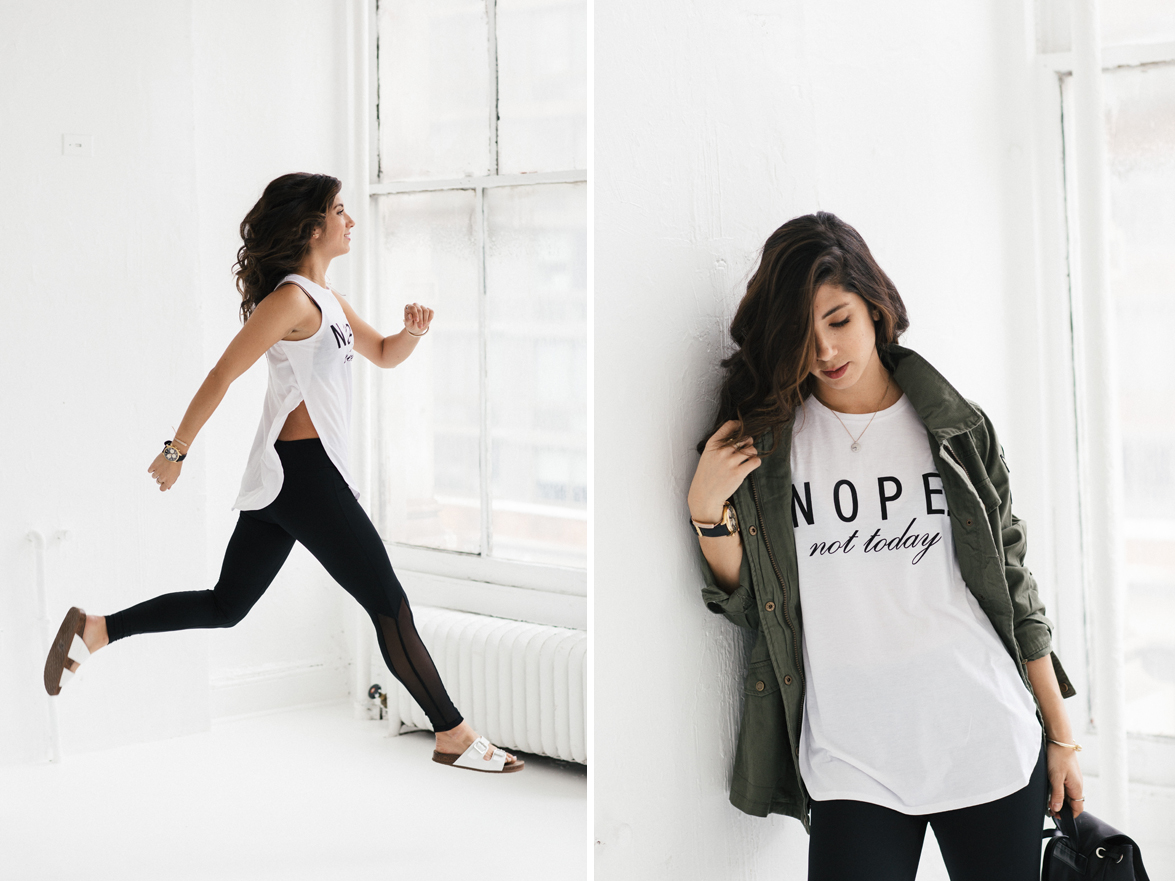 Lately, I've been experimenting with different workout classes around the city. Now, if you've followed This Time Tomorrow for a while, you know I love me a great cardio workout. After all, I'm a runner at heart. That said, I have the New York Marathon coming up in November and avoiding injury is far more paramount to me this year than previous years because, well, hey, I'm getting old. (Insert shrug emoji and the grandma emoji here.) Bottom line: cross training is a must.
Last year, I got hooked on high intensity training classes (hello Barry's and Fhitting Room!) and loved how they both really forced me focus on muscle groups that otherwise might have been overlooked in my normal running routine. And yet, I still felt like I was missing something to really round me out — both mind and body. Disclaimer: I've never been a big yoga person. Perhaps it's due to the fact I'm probably the least flexible person you will ever meet. Or perhaps I just never had the patience to work at it. But I've always envied the mental clarity that it seems to bring my girlfriends who swear by it. And that's what I had been missing.
So when I happened to receive an invite to The Class by Taryn Toomey, I was intrigued. The Class isn't necessarily yoga. But there's yoga principles. It's not necessarily high intensity training, but damn, you leave SORE. And it's not necessarily a meditation session, but you certainly expel some pent up negative energy (by the end of the class, everyone is encouraged to yell, shout and scream during the movements). 
Needless to say, this is the hybrid yoga-inspired class I've been looking for. Yoga with some kick ass, fast-paced movements. With The xx blasting in the background. Sign me up.
As for my workout attire of choice, I'm still rotating through a lot of my favorites from the madden NYC collection at Kohl's, all of which strike that perfect balance between looking cute for the workout but also just looking put together in your downtime. These tights are my go-to lately for my classes as they're well lined and durable enough for cardio and move easily with me for the sake of strength and stretching purposes. Plus, who doesn't love a good mesh detail as a conversation starter when you're running errands around town or grabbing brunch with my friends. As for this jacket, I'm pretty much obsessed with it for both post-workout looks like this one but I'm already planning ways to pair it with longer, feminine maxi dresses come spring. And the shirt? Well, it speaks for itself. Especially when you just gotta shake that negative energy off, because NOPE, you ain't gonna take it today. 
What workout classes are you guys hooked on these days? And what do wear for them?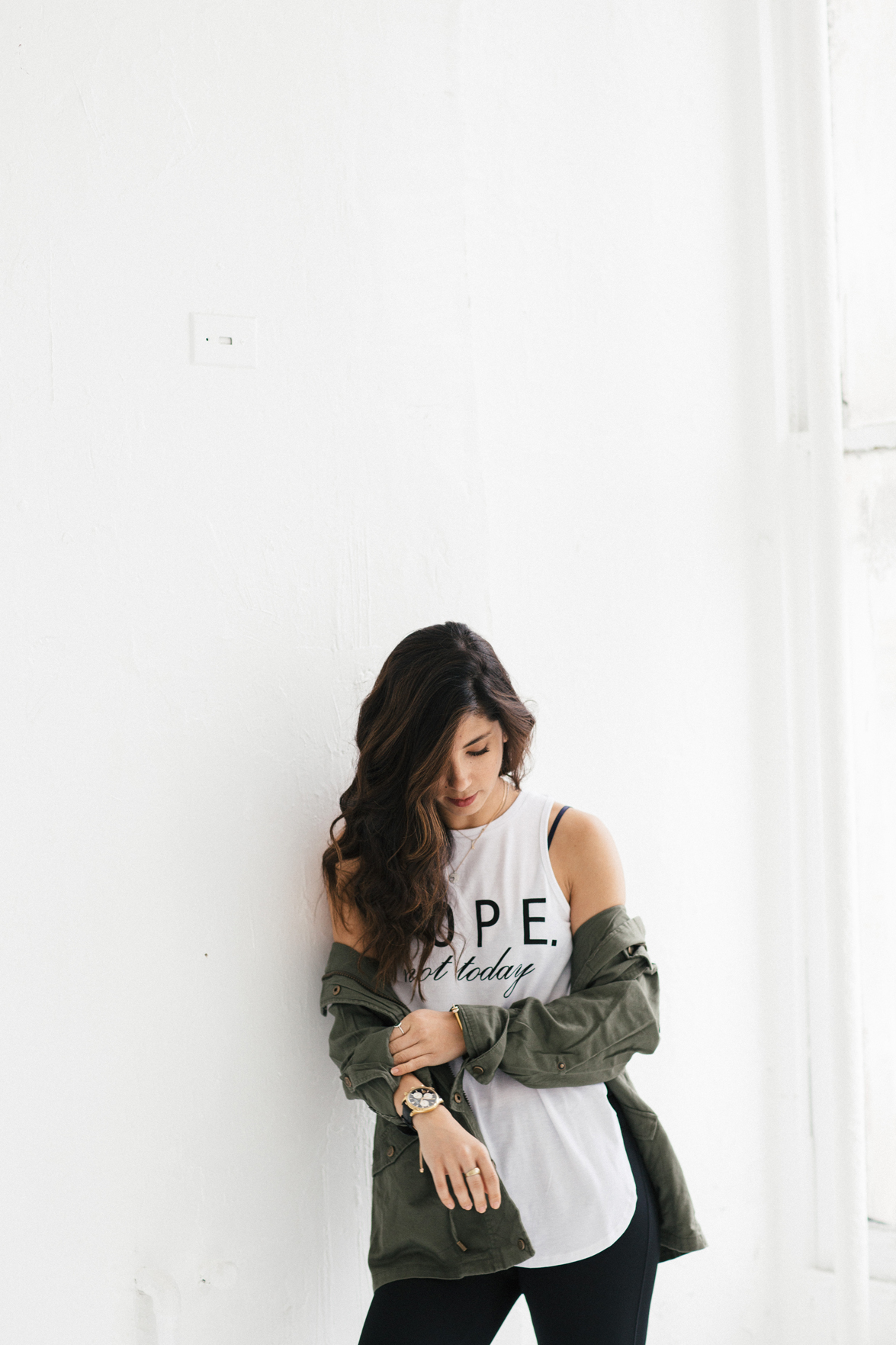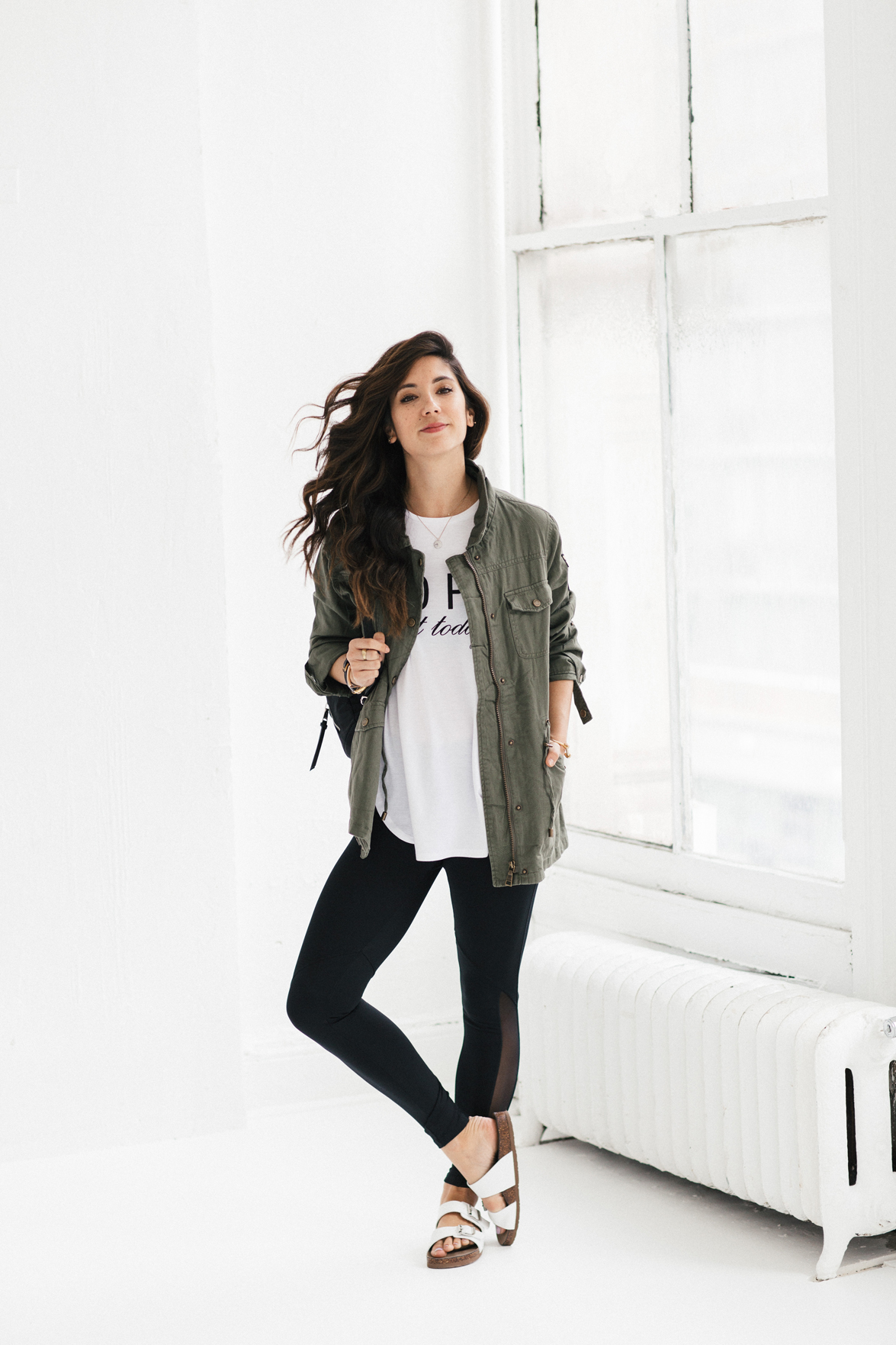 OUTFIT DETAILS: madden NYC jacket // madden NYC tights // madden NYC shirt // madden NYC sandals // madden NYC backpack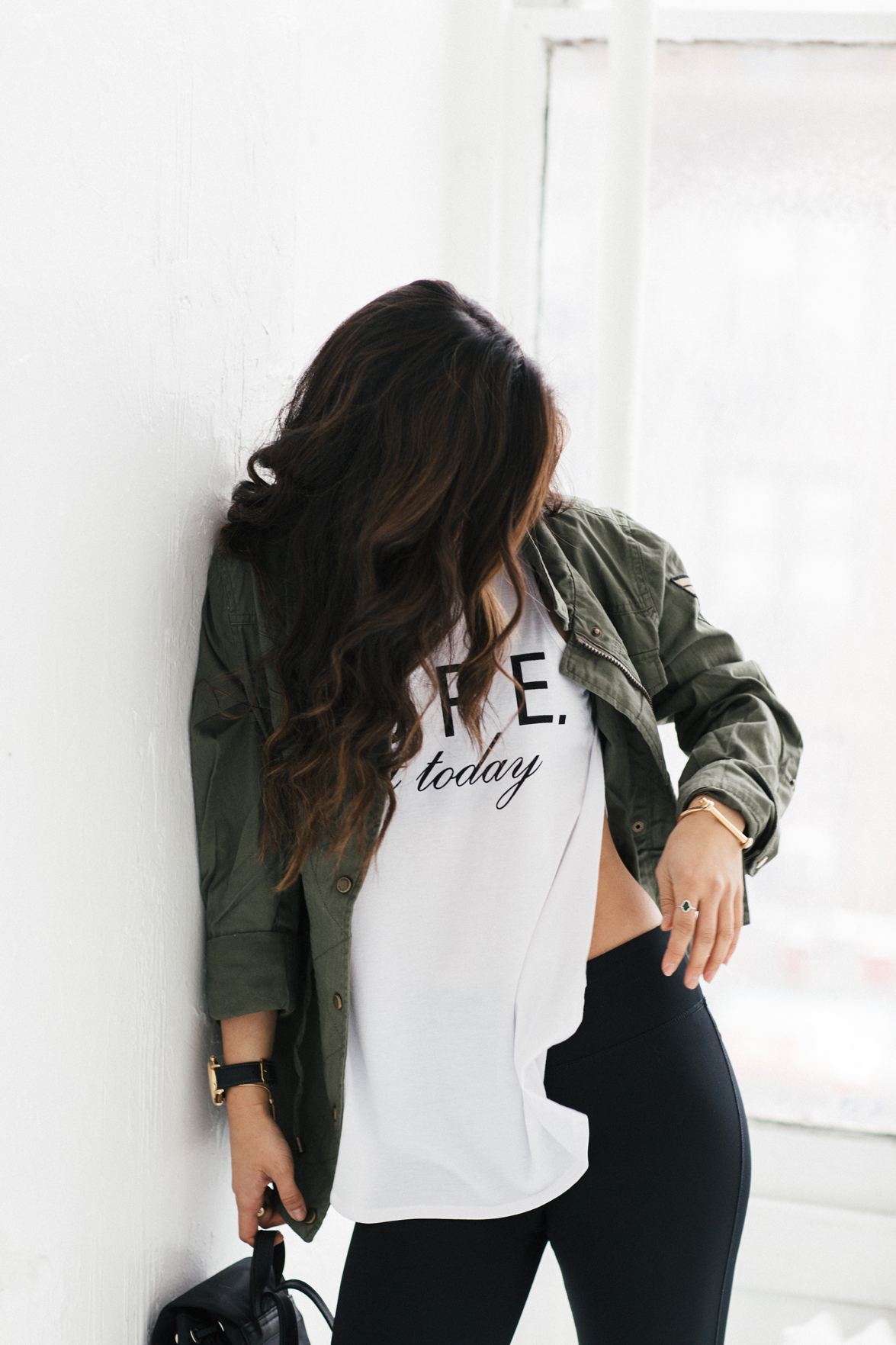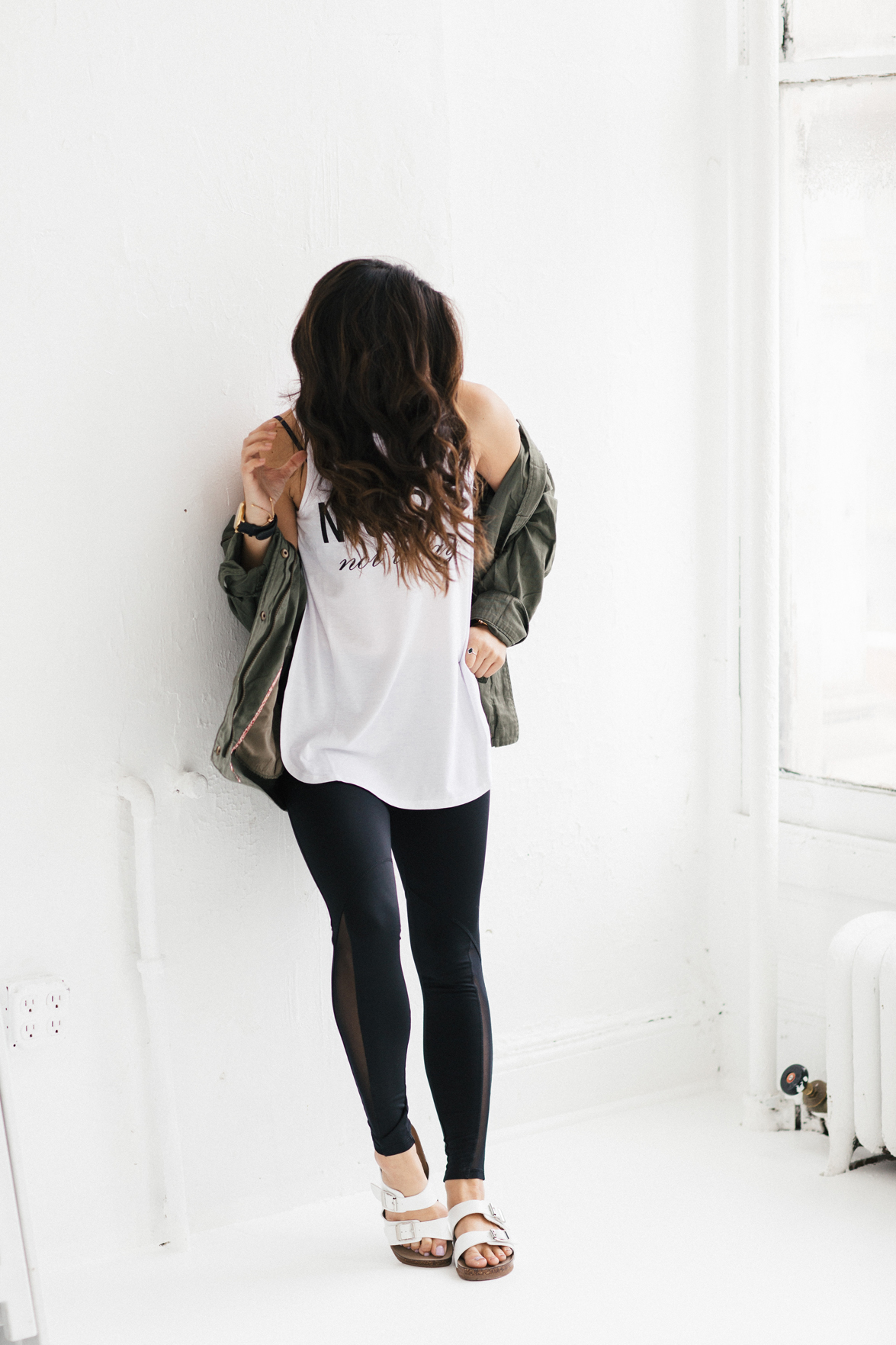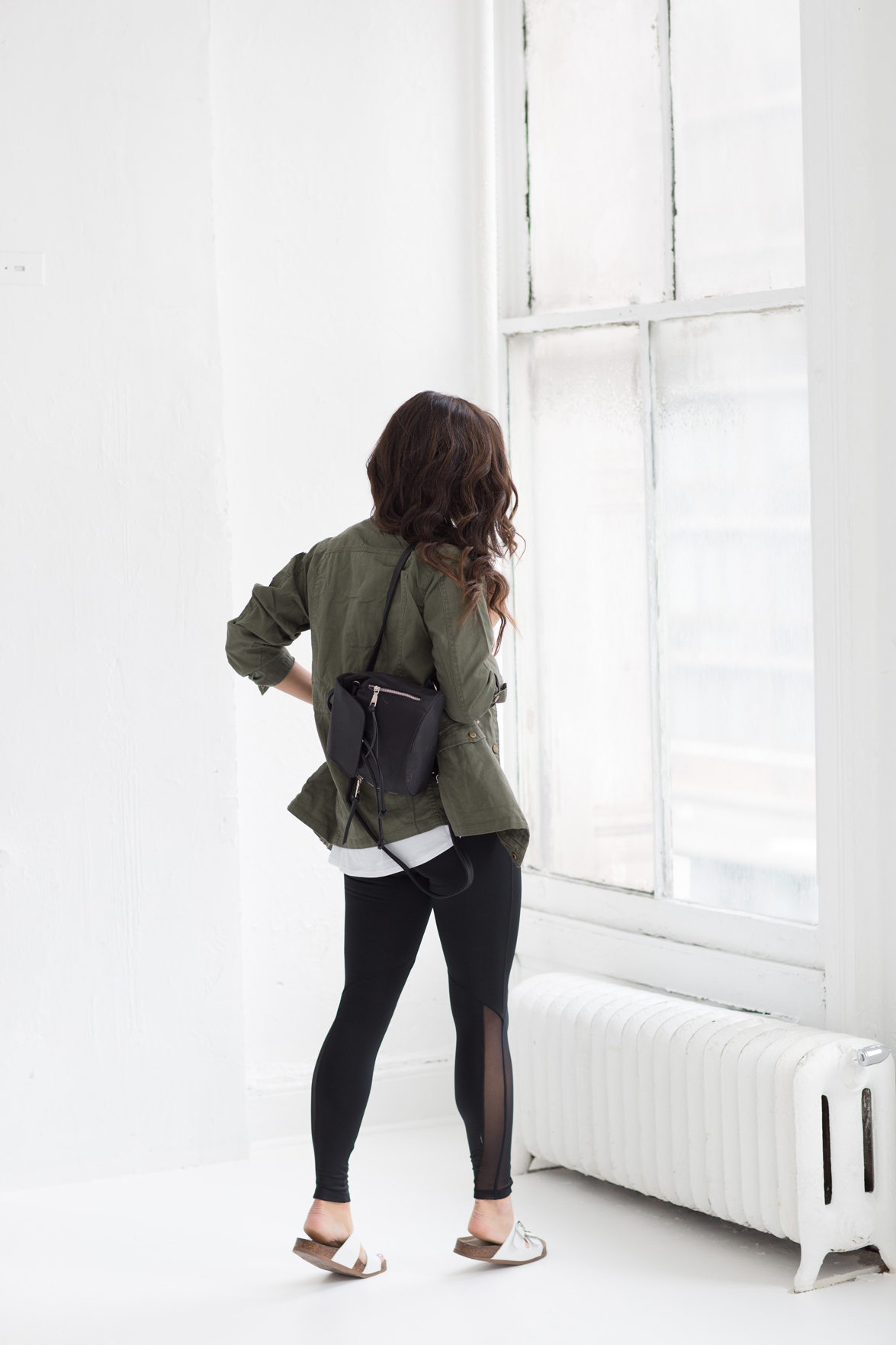 This post was in collaboration with Kohl's and ShopStyle. As always, all opinions and styling are my own. Thank you for supporting all This Time Tomorrow collaborations!