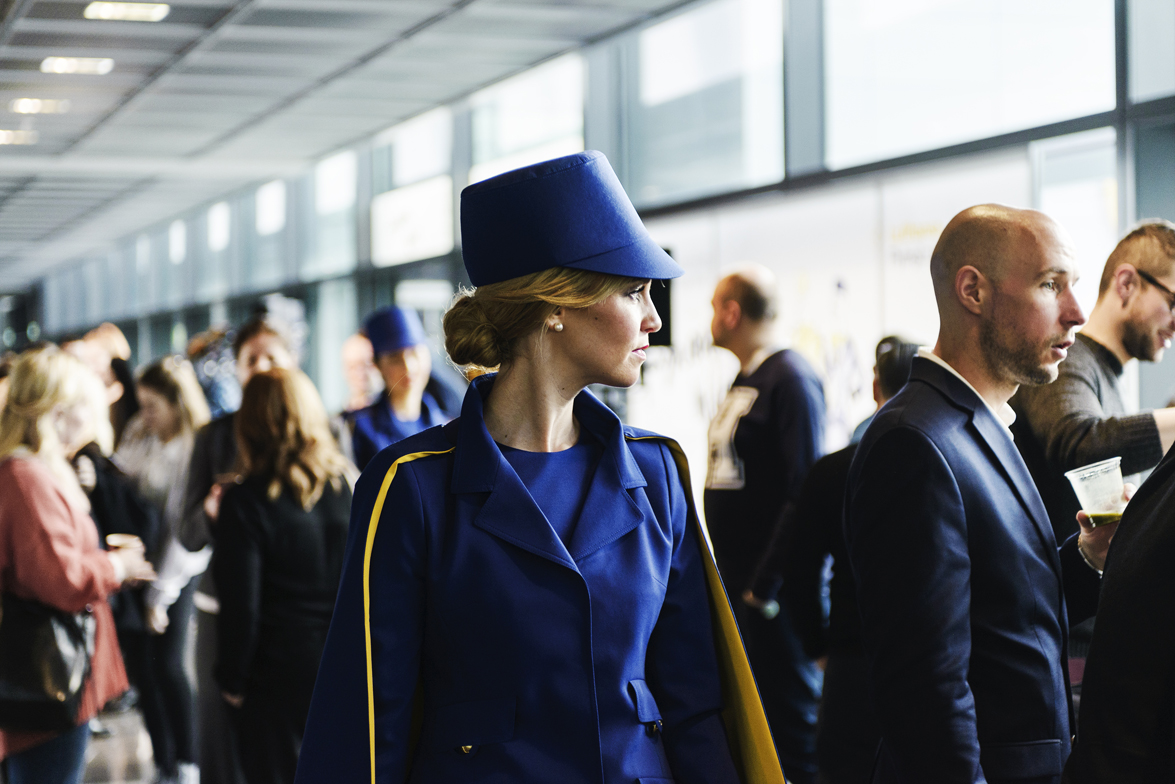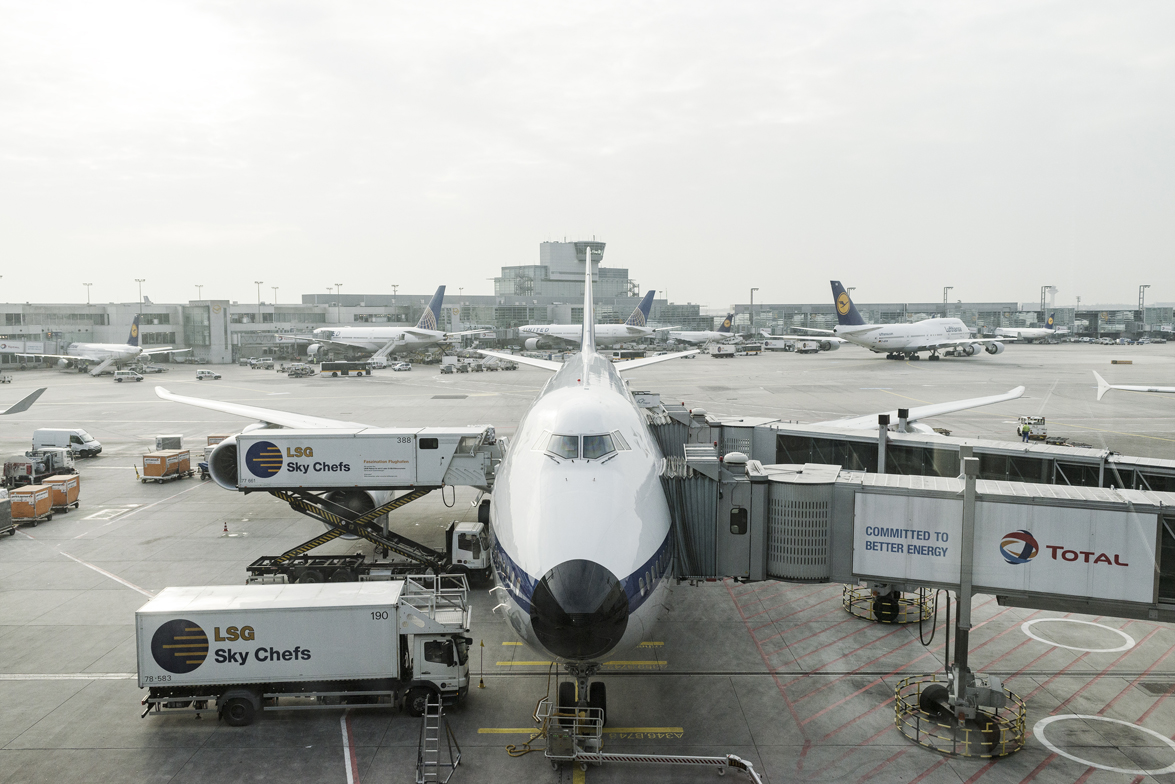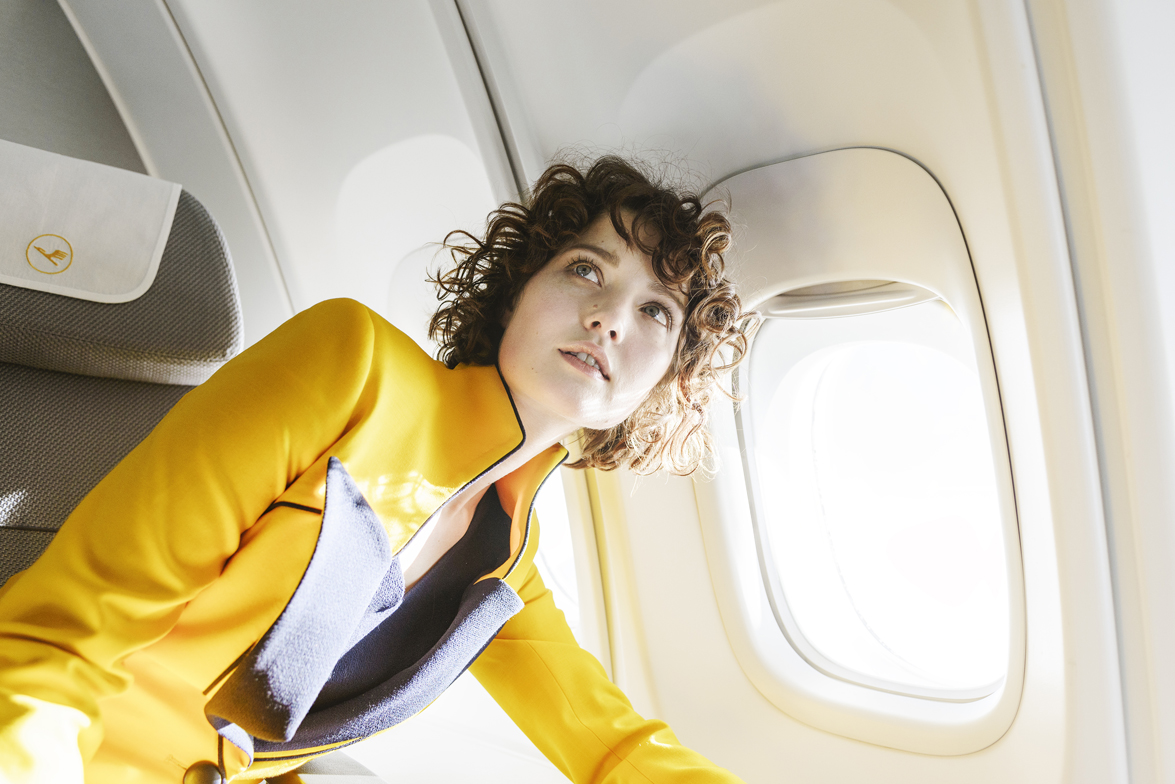 As some of you may recall the other week, I made a quick hop over the pond to Frankfurt with the Lufthansa team. As some of you also then later asked once you saw my Instagram Stories on the return flight home, the Lufthansa team pulled off something I've never seen any airline do: a full-on, produced fashion show at 36,000 feet above ground.
Let me start by backing up a bit. My history with Lufthansa is a sweet one. Back in college, I spent a semester in Turin, Italy and it was my first, true "big girl trip." Without parents. Without close friends. Outside of the US. I remember feeling excited and nervous and anxious and probably a good deal of uncertain at the time, as I boarded my, yep, you guessed Lufthansa flight en route to Frankfurt, Germany before finally landing in Italy. I'm sure I completely glanced past the Frankfurt part (I hadn't been studying German after all), but I do remember we had a several hour layover at the Frankfurt airport, where I would eventually meet up with all the other students in my same program. Slowly, one by one, these other students made their way over to our departure gate to Turin, many bags in tow, and we sat in a collective excited, energy. Meekly smiling at each other at first, exchanging names later, comparing flight times over, until we eventually were laughing and joking, uncertain about what lay ahead and but glad we had each other to go through it all.
And while I didn't actually spend anytime in Frankfurt the city for that particular visit those many years ago, it was an amazing feeling walking through the Frankfurt airport this past time just a few weeks ago and thinking of how I must have felt as that 20 year old college kid. Excited for that first big stamp in my passport, ready to take on a world way outside of Reno, Nevada.
It made me smile as I met up with the Lufthansa team, walking through that vast airport. I could almost picture my younger self somewhere near by, toting far too many bags, searching for her connecting gate.
Luckily for me, this time around, we had about a day to explore the city, which was just enough time to walk around some of the more historic parts of Frankfurt, hunt down some apfelwein (apple wine), some cheese spaetzle and the schnitzel (with the green sauce, of course!). Naturally, it was just enough to make me really want to head back to Frankfurt. And soon.
The return flight home though is what made this trip, though. As part of their ongoing Flying Lab series, the Lufthansa team has been scheming ways to pull off a fully produced fashion show during a flight, and this particular Fashion Week season, they decided to kick things off. Yours truly got to sit up in business class (a rarity for me when I travel, but man, the Lufthansa business class makes it HARD to go back to any other section of the plane, ever again!) where I got to take in a lot of the backstage madness. The show started with a rundown of flight attendants uniforms over the decades, starting first with the 50s. Can I just say, I think we need to bring back those chic, little capes? Talk about "Catch Me If You Can."
Next, the Lufthansa team tapped renown designer Rubin Singer to add some of his latest spring/summer looks to the lineup, which closed out the show. The deep navy blue dress in a few photos below this was my absolute favorite. Given that Fashion Week was literally starting the day after we arrived in New York, it was a fitting way to kick off the week in style, champagne glasses clinking as we saw the New York skyline come into view.
Huge thanks again to the Lufthansa team for hosting me and hats off to a wonderfully produced show, mid-flight no less! It was such a treat to be immersed in the Lufthansa world and I hope to explore more of Germany very soon!
Hope you guys enjoy these photos — their team's photographer Gabriel Tamez is a genius! You should check out more of his work here.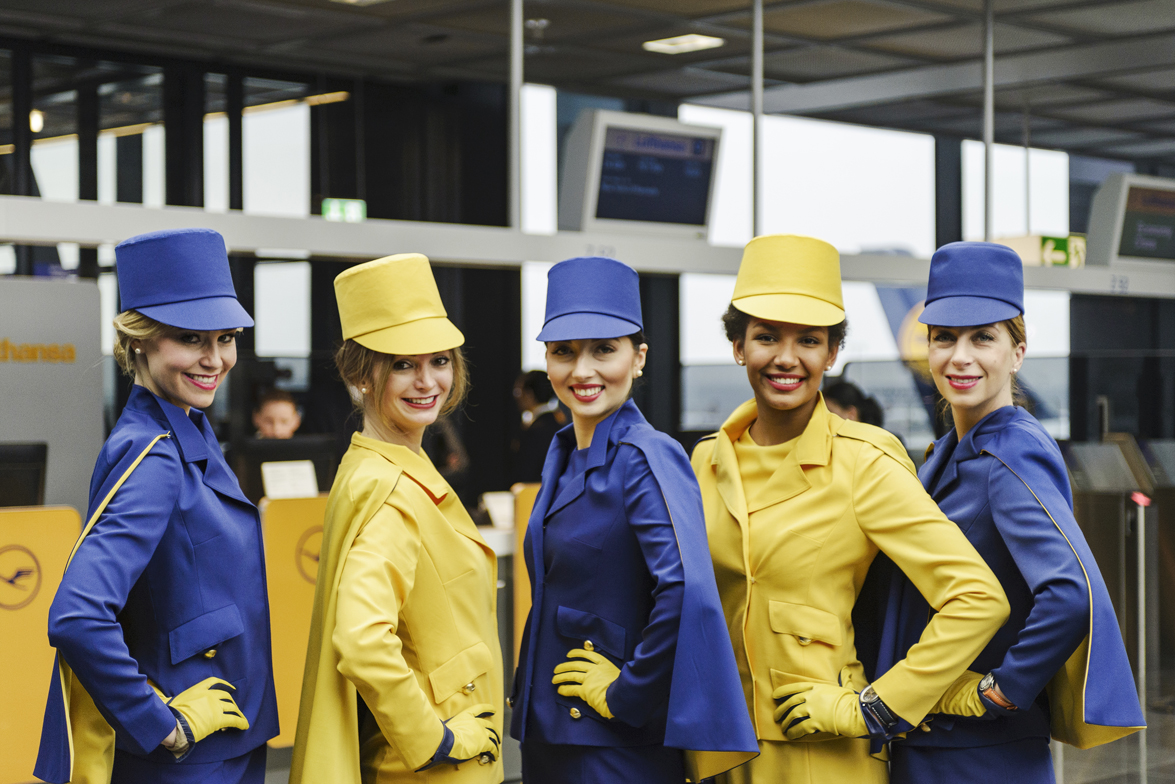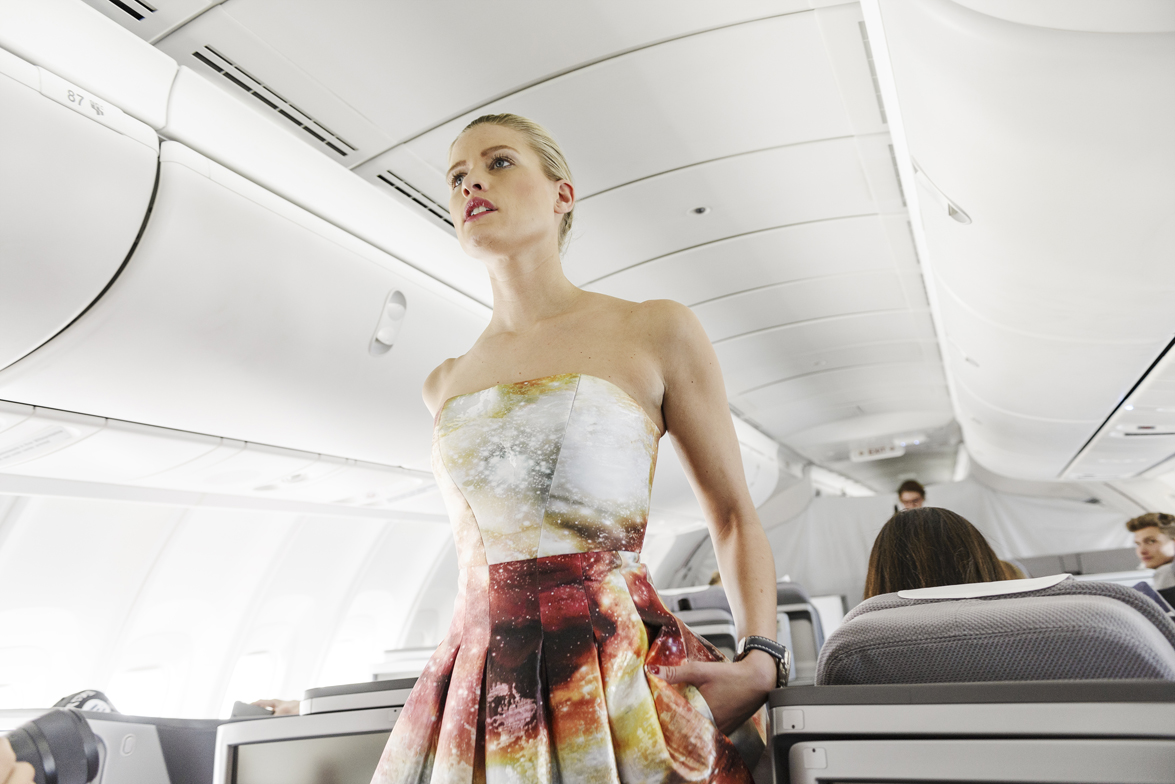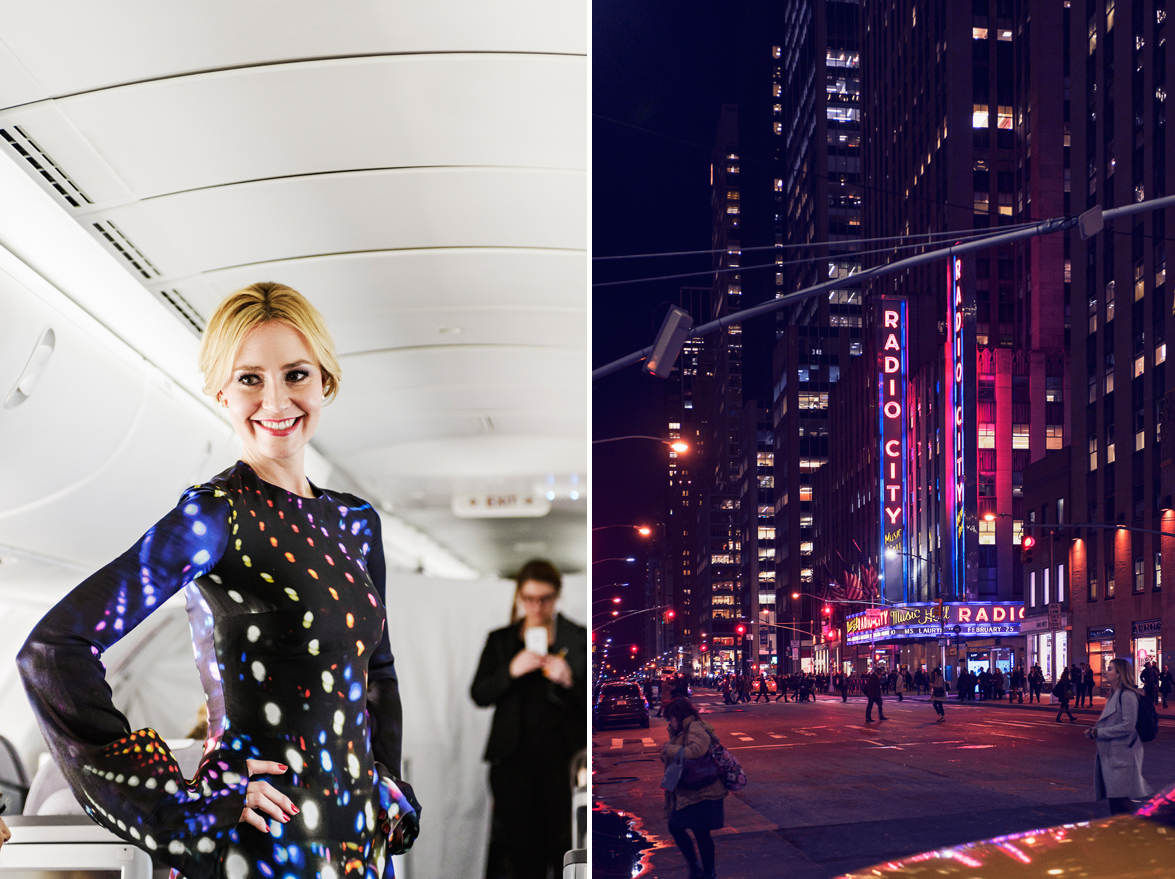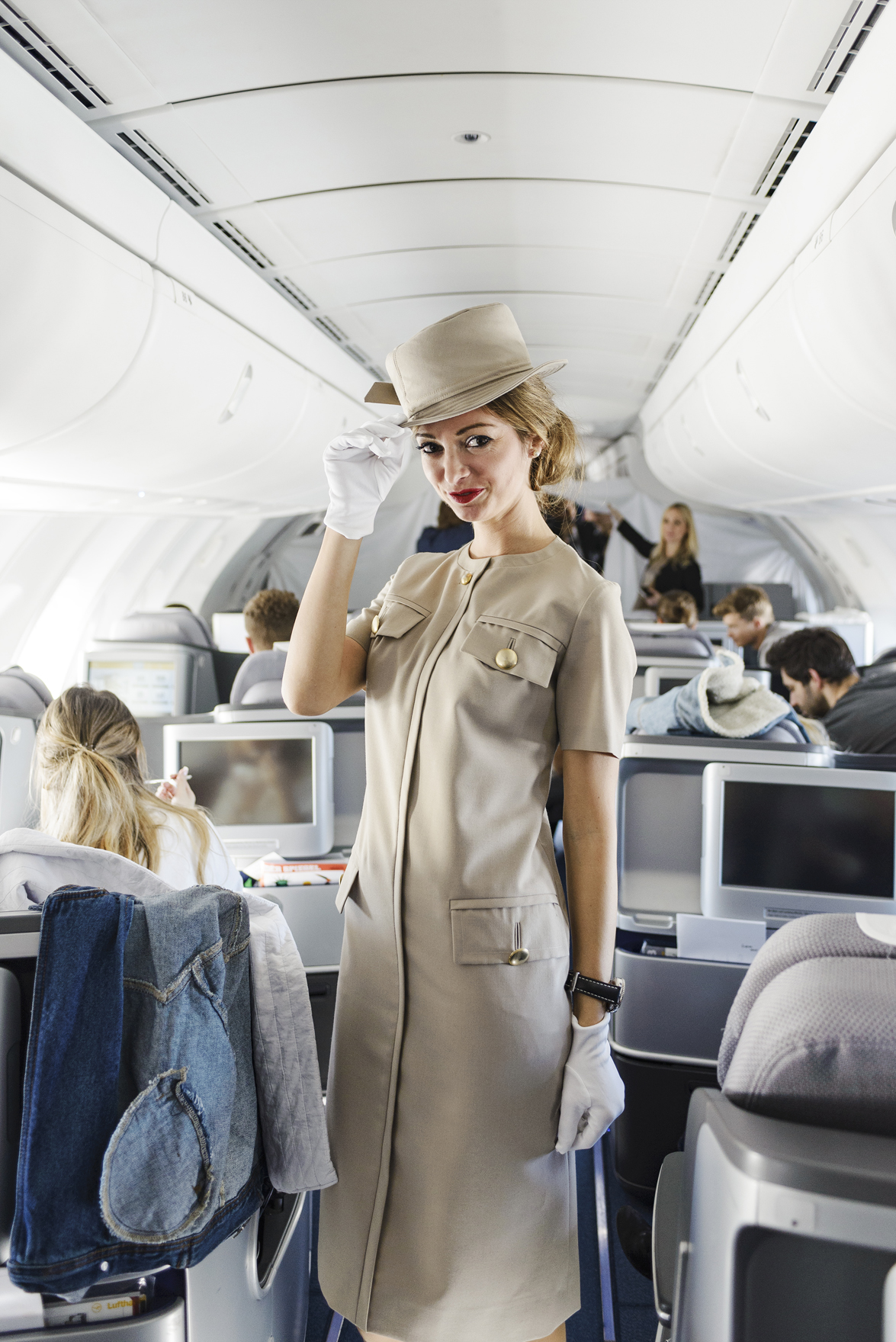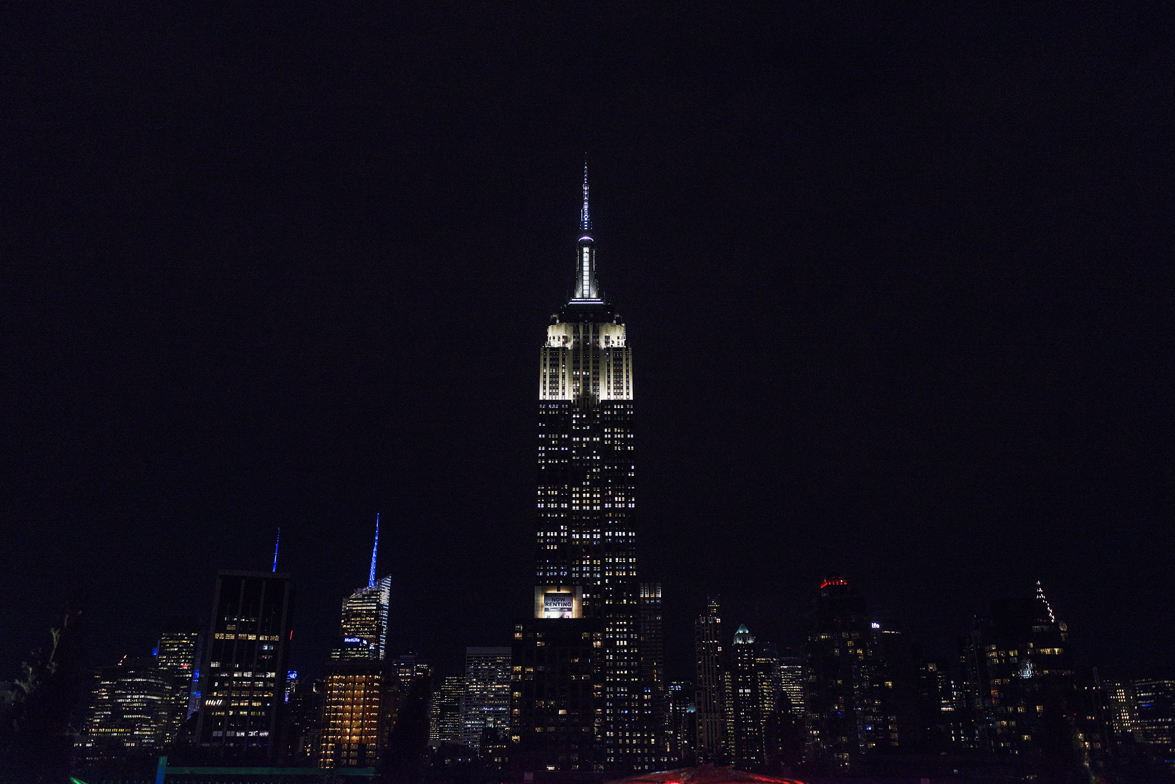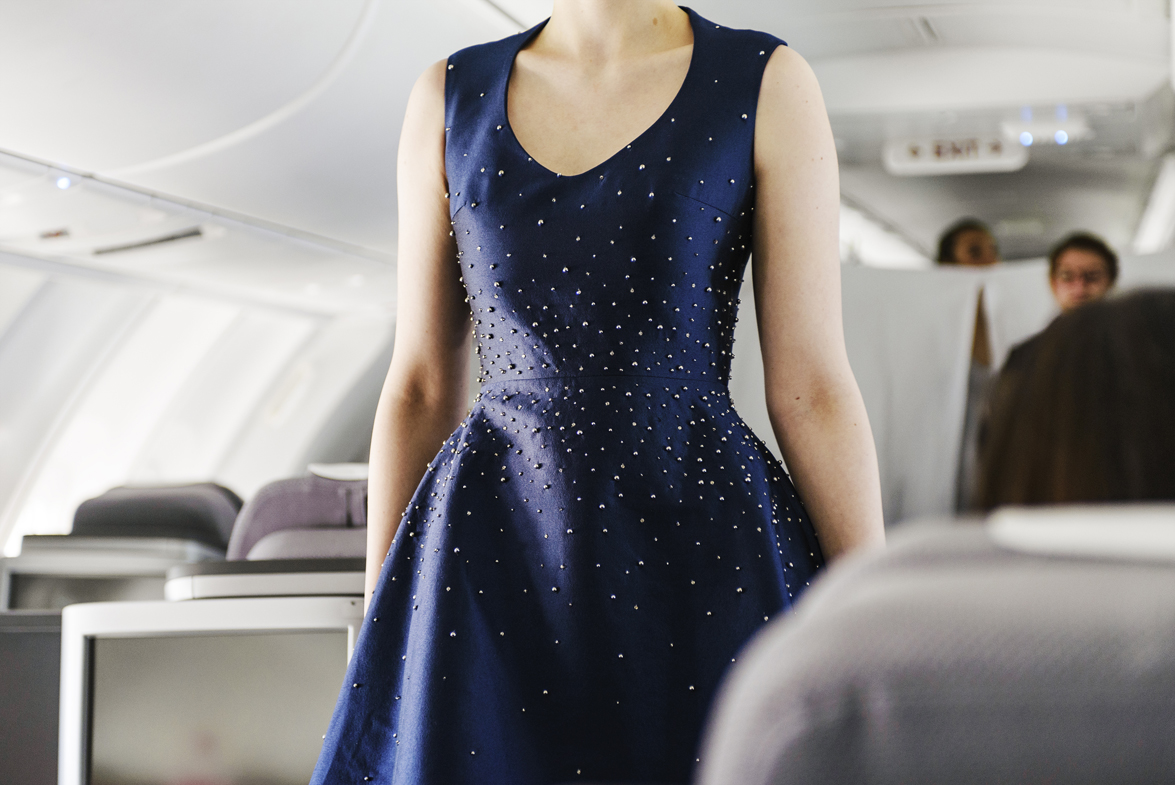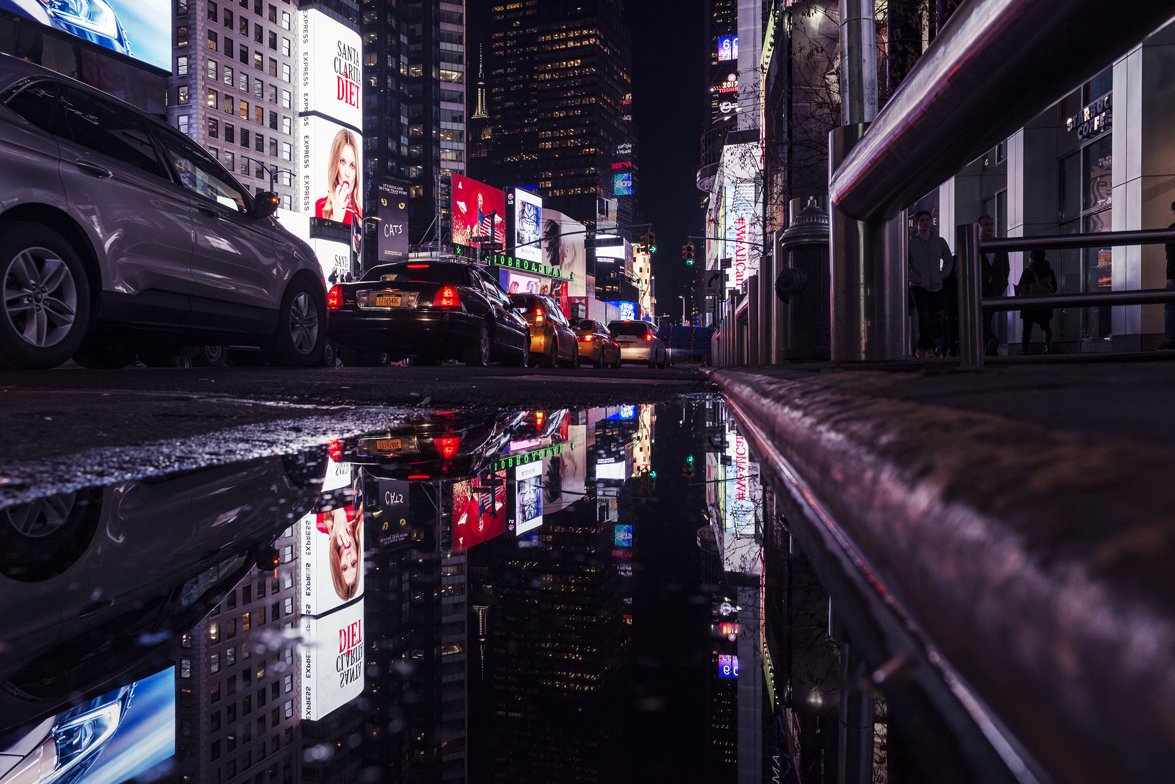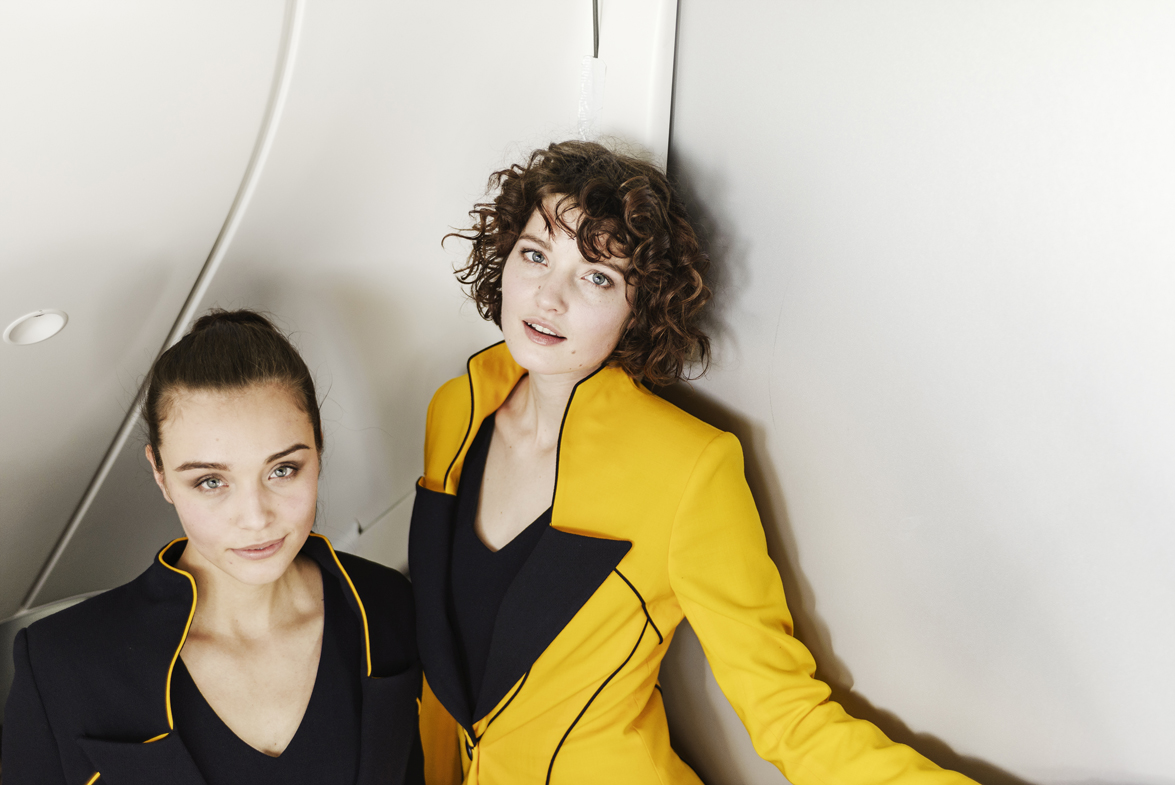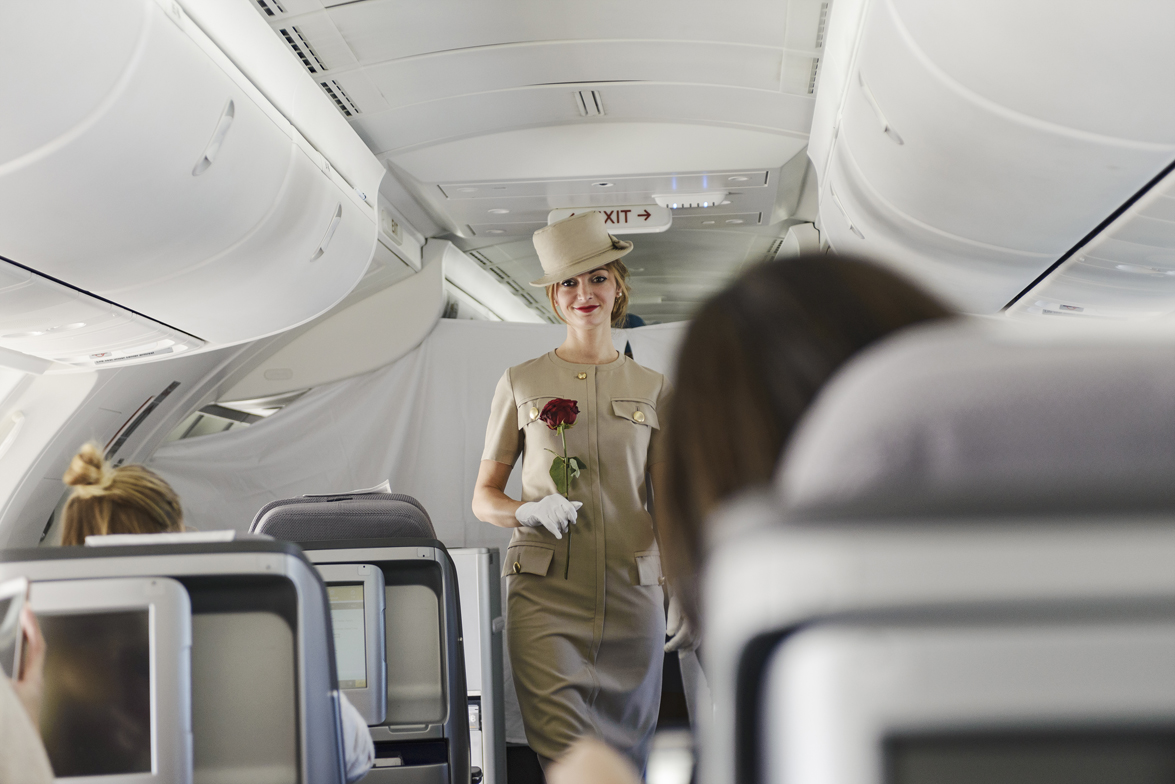 This post was in collaboration with Lufthansa. As always, all opinions and styling are my own. Thank you for supporting all This Time Tomorrow collaborations!