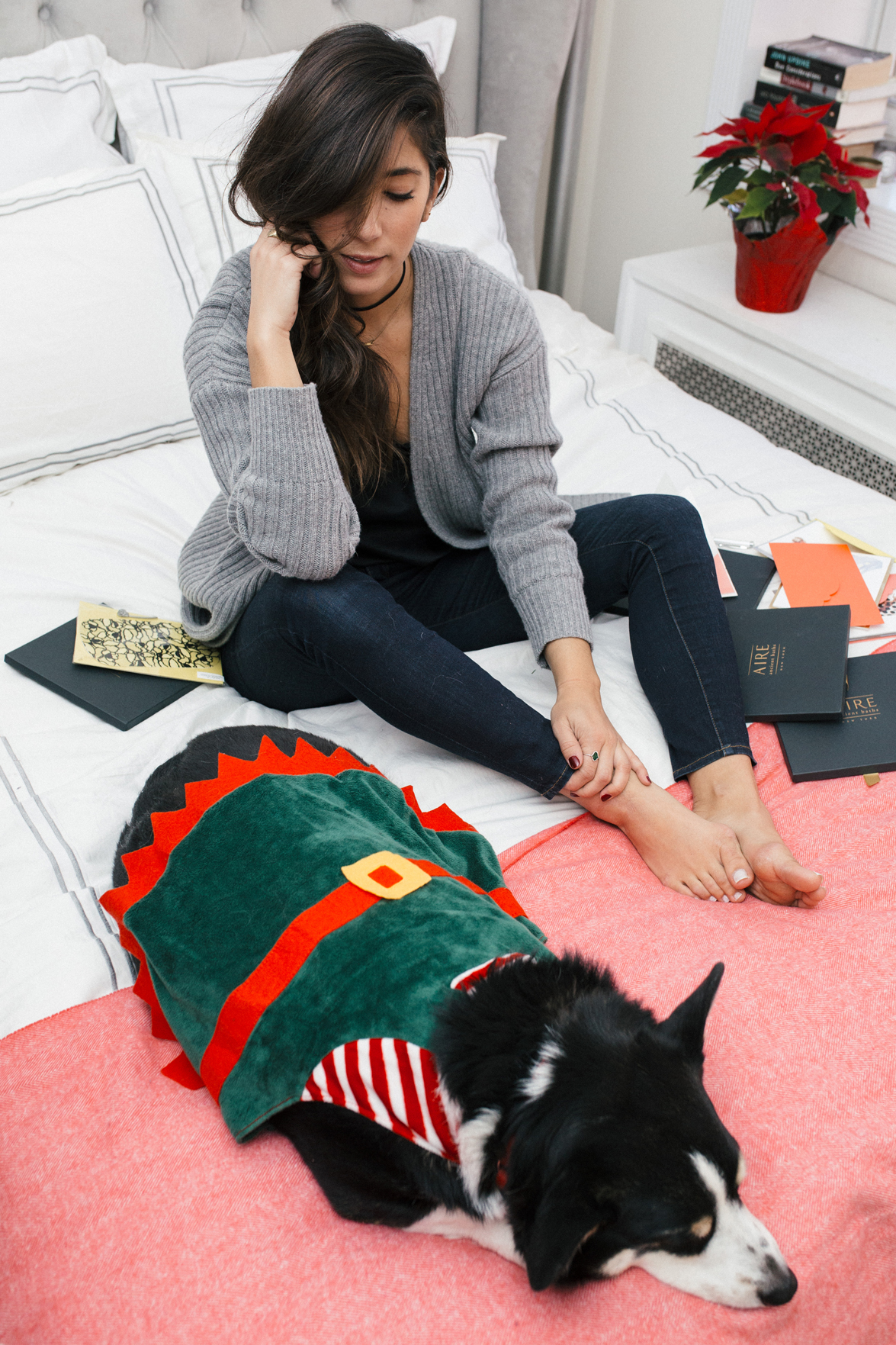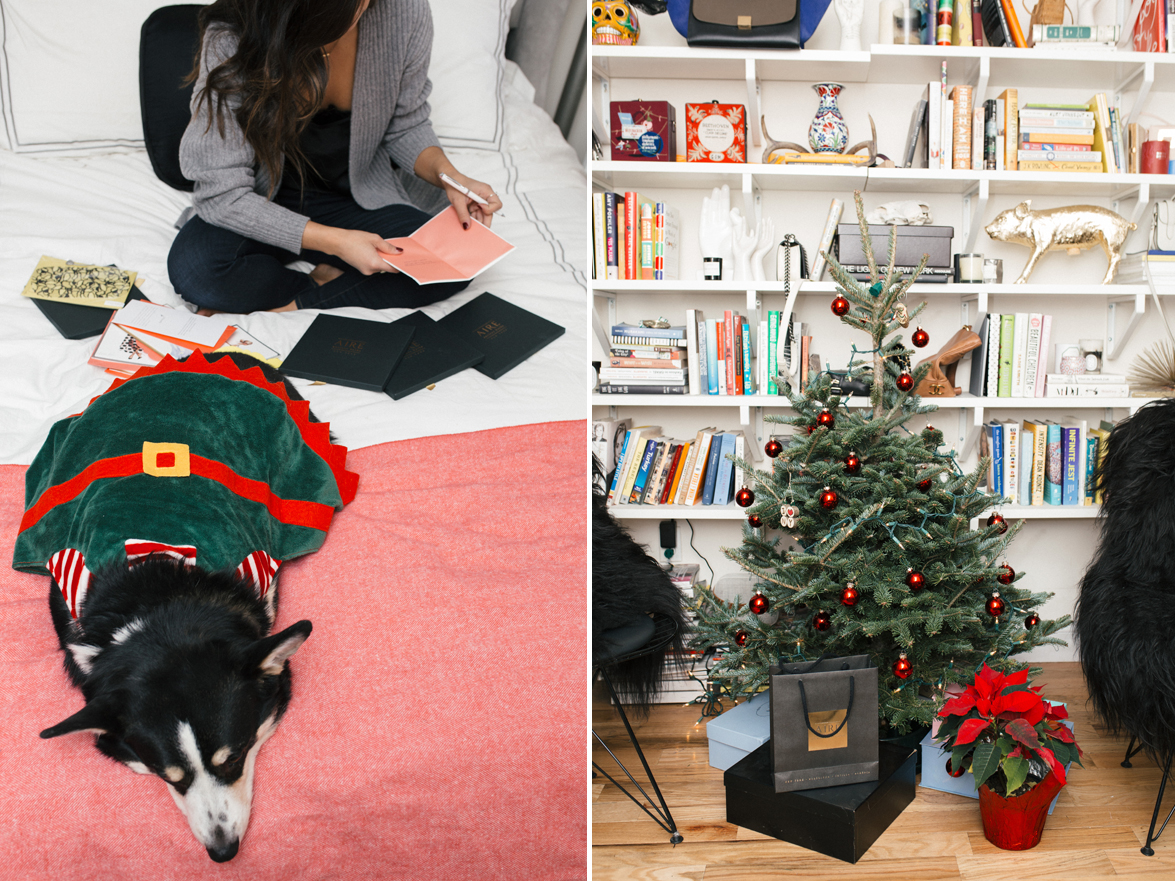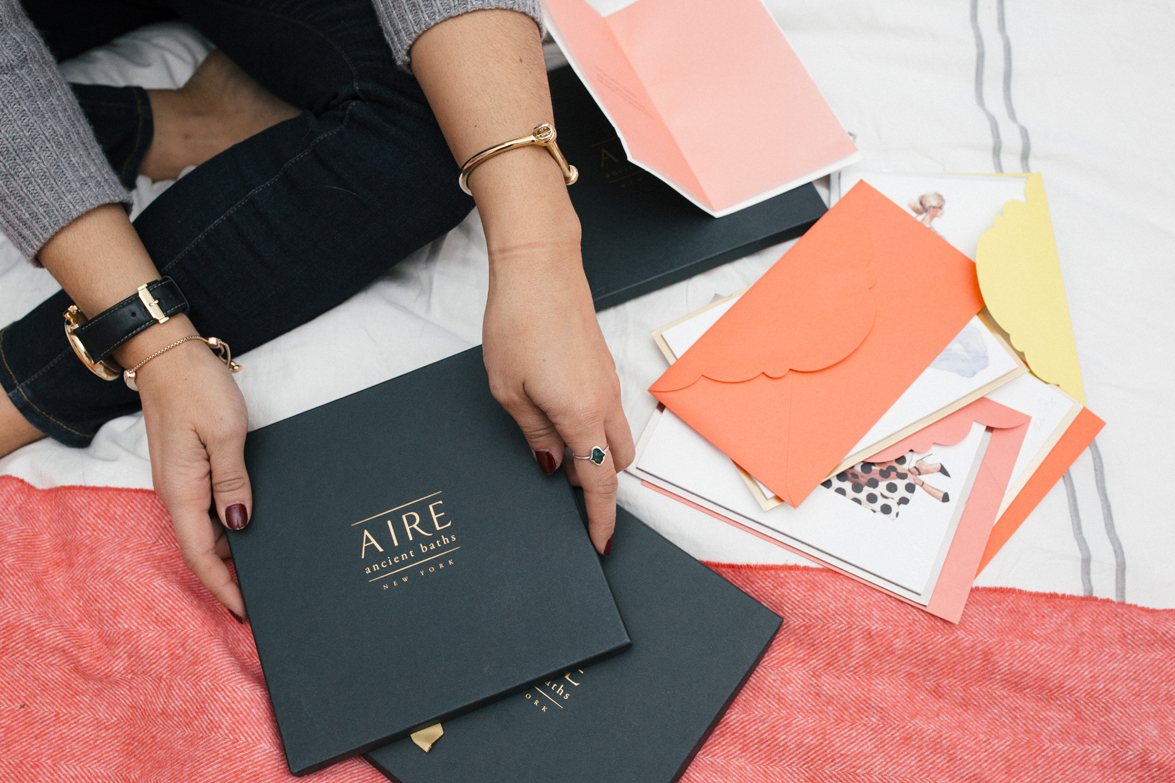 When it comes to figuring out gifts for my closest girlfriends at Christmas, I tend to do the same thing every year: I love planning an activity we can all enjoy together. A trip, or a Broadway show or a concert — you name it. As long as we're together and making an evening of it, I'm satisfied (plus it's made for some amazing memories!). And since having moved to New York, I think it gives me an extra special excuse to really do it up — because I'm still very much exploring this city every day.
Earlier this year, I was introduced to Aire Ancient Baths here in TriBeCa by way of a goop event I attended at their downtown location (I even got to meet Gwyneth herself — but I digress). Having experienced a traditional hammam in Istanbul before, I was immediately curious about Aire — I just loved the idea of a traditional Greek/Roman bath house with a modern, luxurious spin. Unfortunately, it was weeks before I was able to pop in and really try it out for myself, but it was well worth the wait. 90 minute bath soak (in pools ranging in temperature 50 degrees F – 100 degrees F and substance, like salt or wine), followed by an hour long couples massage. The verdict? Let me tell you, the minute I walked back outside into the cold New York air, green juice in hand, I felt like a new woman, relaxed and centered. Furthermore, the building itself is stunning (an old textile factory apparently) and to say I wanted to steal every last piece of the decor would likely be an understatement. Oh, and did I mention they have a Spanish guitar and flute player on hand to serenade you while you're soaking? Because they do. And it's pretty much as magical as you would think.
So with that in mind, Elvis the Christmas Elf and I made a list, we checked it twice, and we figured out who's been naughty or nice. And without further adieu, I can't wait to surprise a few lucky ladies **cough** (Lydia, Christine and Heather) **cough** with a little spa day.
Have you guys tried out Aire Ancient Baths yet? What did you think?