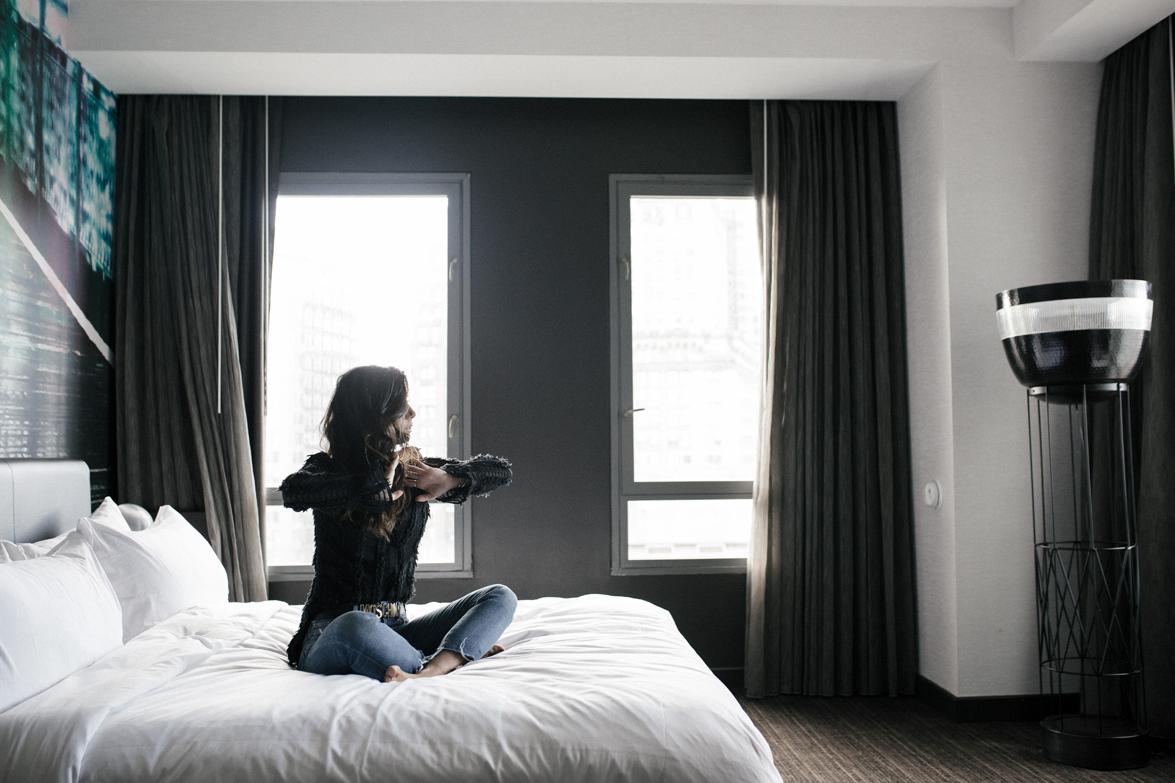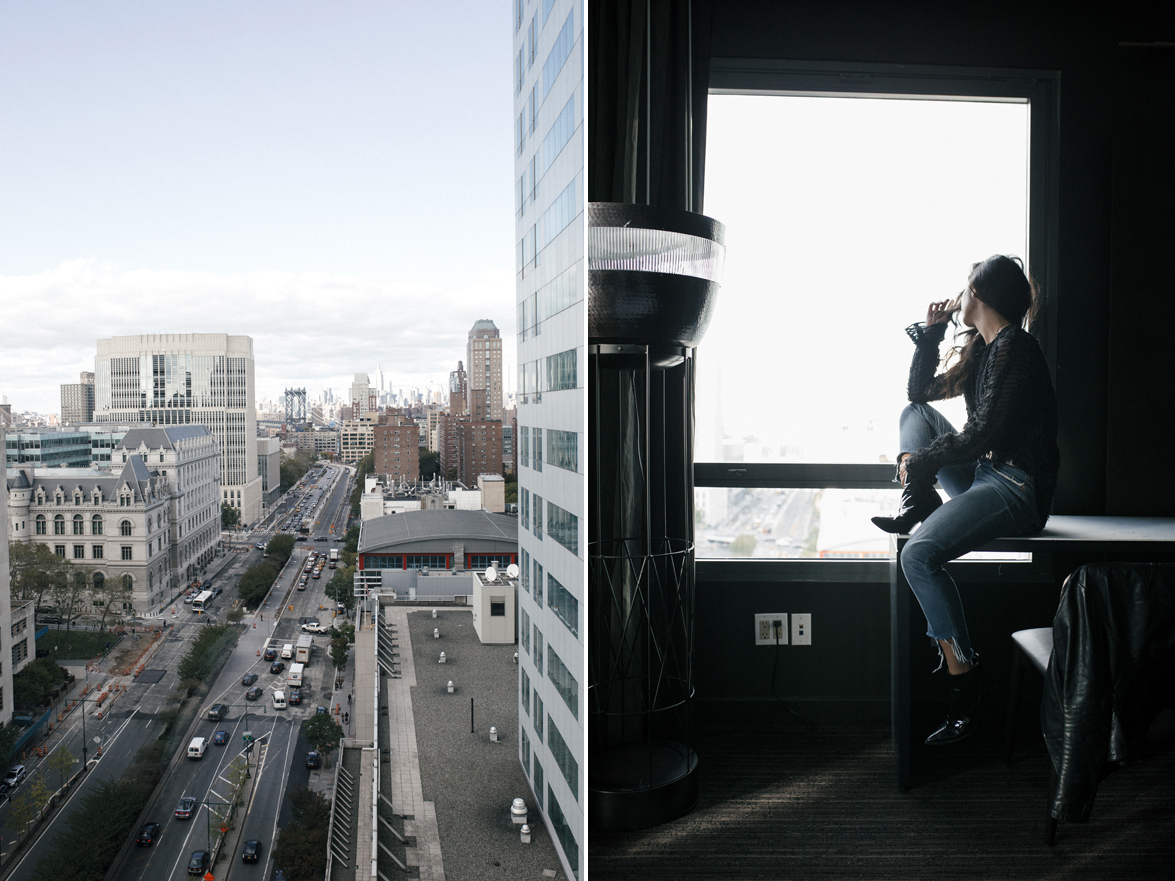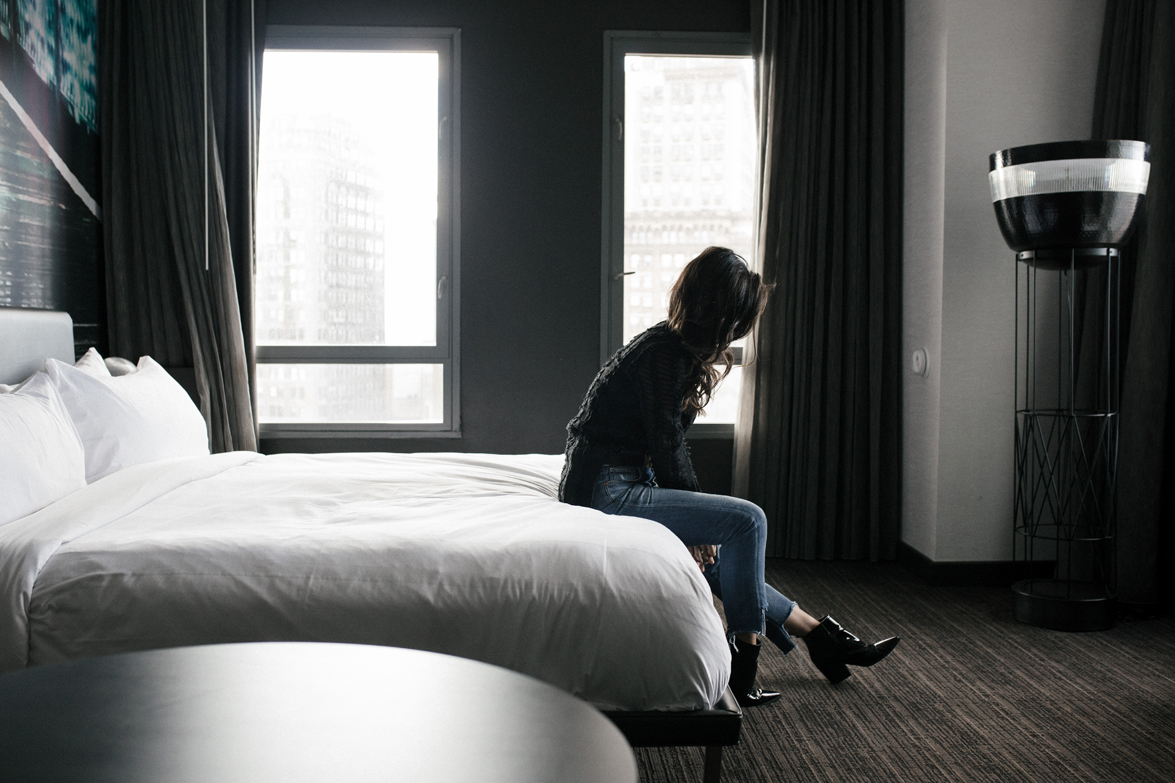 I'm a sucker for weekend getaways, especially ones here in my own backyard. And given that I still consider myself pretty new to town, it's given me some great excuses to explore around New York and the East Coast in general.
Just a few weeks ago, the folks over at the New York Marriott at the Brooklyn Bridge invited me out to experience their recently renovated property, complete with a total branding overhaul and decor revamp, in addition to a little SIA concert the first evening over at Barclay's Center. I had a phenomenal time. The trip over there was extremely easy (just hopped on the A train from the West Fourth Street Station, which took me straight to Jay Street stop nearby) and upon arriving, I was completely smitten with the moodier ambiance they had set in all their rooms. The dark drapes and deep wall color, the industrial yet modern accent touches and the subtle crisp marble throughout the room — everything felt quintessentially Brooklyn. A nod to the past, with an undercurrent of innovation and modernity. I just love when hotels evoke a feeling of where they're set and the Brooklyn Marriott strikes just that.
Plus, they make a mean Manhattan downstairs in their lounge bar. Perhaps meaner than they make them in Manhattan. Who knew? 😉
Have you guys stayed out at the New York Marriott at the Brooklyn Bridge? Would love to hear your thoughts! And huge thanks again to the New York Marriott at the Brooklyn Bridge for hosting me! I hope to be back very soon!